Having lost the MX2 title in heartbreaking fashion in the final moto at the final round of last season to Tom Vialle, Jago Geerts showed little signs of being weighed down by that outcome, for he came out firing at the 2023 opener to enjoy a perfect weekend in Argentina.
Unquestionably one of the top contenders in MX2, the Monster Energy Yamaha star hardly put a foot wrong all weekend, as he put in a brilliant performance to not only win the qualifying race, but also reign triumphant in the two motos.
Riding with intelligence, freedom, clarity and composure, this was the perfect way to begin his push for glory. Geerts caught up with James Burfield after the race to share his thoughts on a superb day at the office.
MX Vice: So first, let's talk about our initial interview where you mentioned you were going to take it easy, have a little fun and maybe get a top five. What happened (laughs)?
Jago Geerts: Yeah, I don't know. I missed some races and bike time. When I came on the track here I felt good and I took three good starts so that made it a lot easier. I could do my own thing, ride my pace and that was the most important thing I think.
MXV: I mean, it was great to see because obviously you didn't know where you were going to be coming into this weekend. So for you to take the win is awesome for you?
JG: Yeah, for sure. I only did one preseason race at Lierop and my speed was quite good there, but I was third twice and had some crashes so it was not the best race for sure. I missed some bike time and then lost some rhythm. But then I came here and it went so smoothly. It's strange, but it's amazing what one week can do.
MXV: Is it one of those things where you can't kind of put your finger on it – did everything just feel right this weekend?
JG: Everything felt right. I was in the right place at the right time the whole weekend. I didn't make big mistakes so I was consistent the whole weekend.
MXV: So you've obviously come away with a good haul of points and the next round is Riola, which has to be pleasing for you obviously?
JG: Yeah, it's nice to go to Riola next week. It's a track that I like, a really rough sand track. It's nice to go there with a red plate and a small points lead so yeah I will try to do the same there – take some good starts and do my thing.
MXV: Congratulations and all the best for Riola and the season ahead.
Lead Image: Juan Pablo Acevedo
Love what we do? Please read this article as we try to raise £30,000.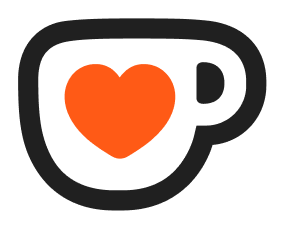 Support MX Vice on Ko-fi