Injury Update: Chase Sexton to sit out Hangtown
Read more.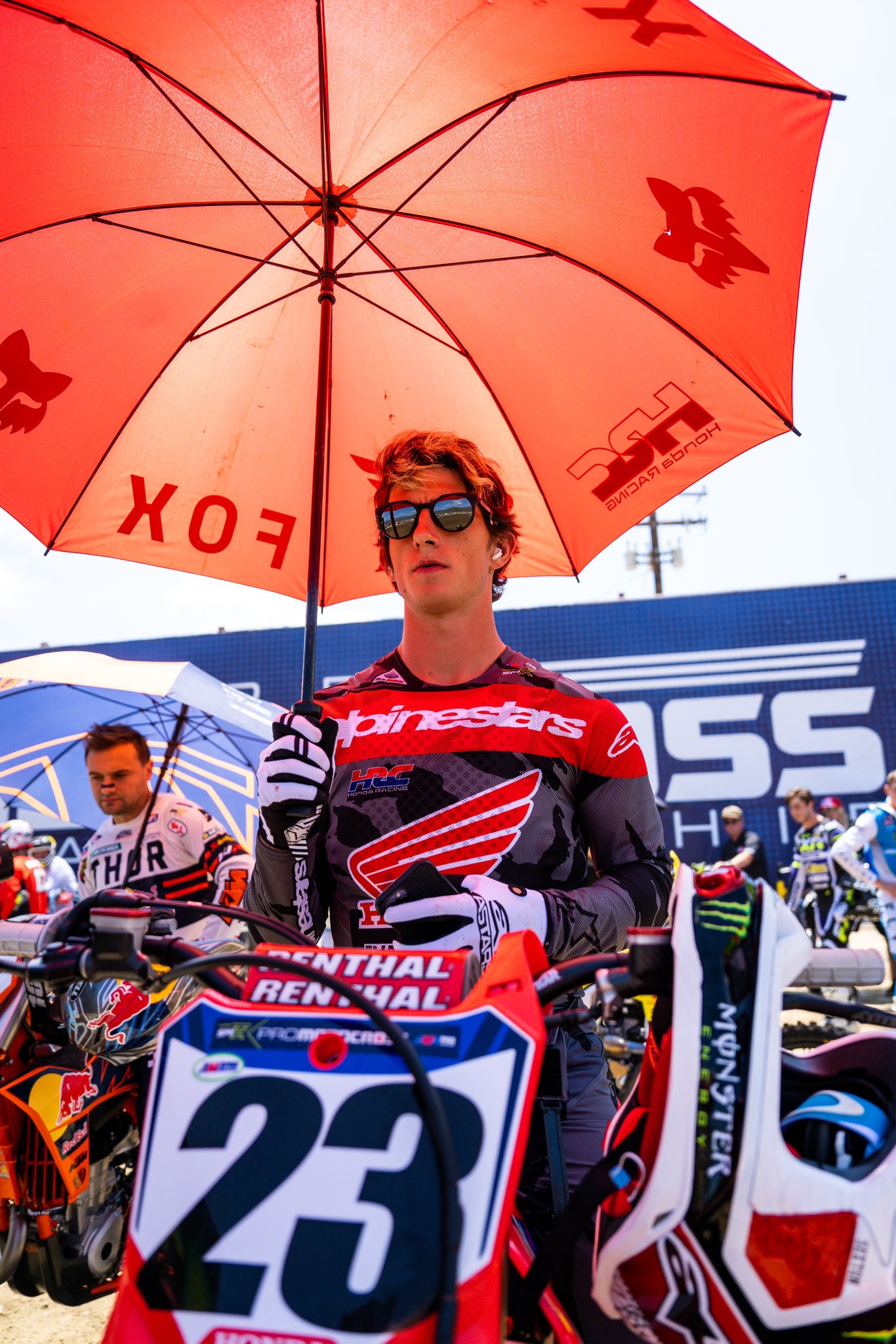 Chase Sexton and Team Honda HRC have made the difficult decision to have the newly crowned AMA Supercross Champion miss round 2 of the AMA Pro Motocross series this weekend at Rancho Cordova, California's Hangtown National, following a fall during testing this week.
---
Words: Press Release | Lead Image: Honda
---
Sexton was taking part in a multi-team test at Southern California's Fox Raceway on Tuesday, May 30, where he had posted a strong second-overall result three days earlier during the opening round, despite some aches and pains from a qualifying crash. The Illinois native sustained a head impact in the test-session fall, prompting a doctor visit. In addition to a concussion being confirmed, Sexton was also diagnosed with mono, and the decision was made to have him take time off in order to recover. A return date isn't yet certain, but Sexton hopes to return to the series as quickly as possible.
"I'm super-bummed to miss this weekend's race," Sexton said. "I feel like I rode well at Pala, and I was really looking forward to Hangtown because it's a good track for me. Unfortunately, I was already pretty banged up from my qualifying crash on Saturday, and now with mono and Tuesday's concussion on top of it, I want to do the right thing and hopefully be back on the track soon."
Love what we do? Please read this article as we try to raise £30,000.
Factory Honda Australia confirm Noah Ferguson capture
See here.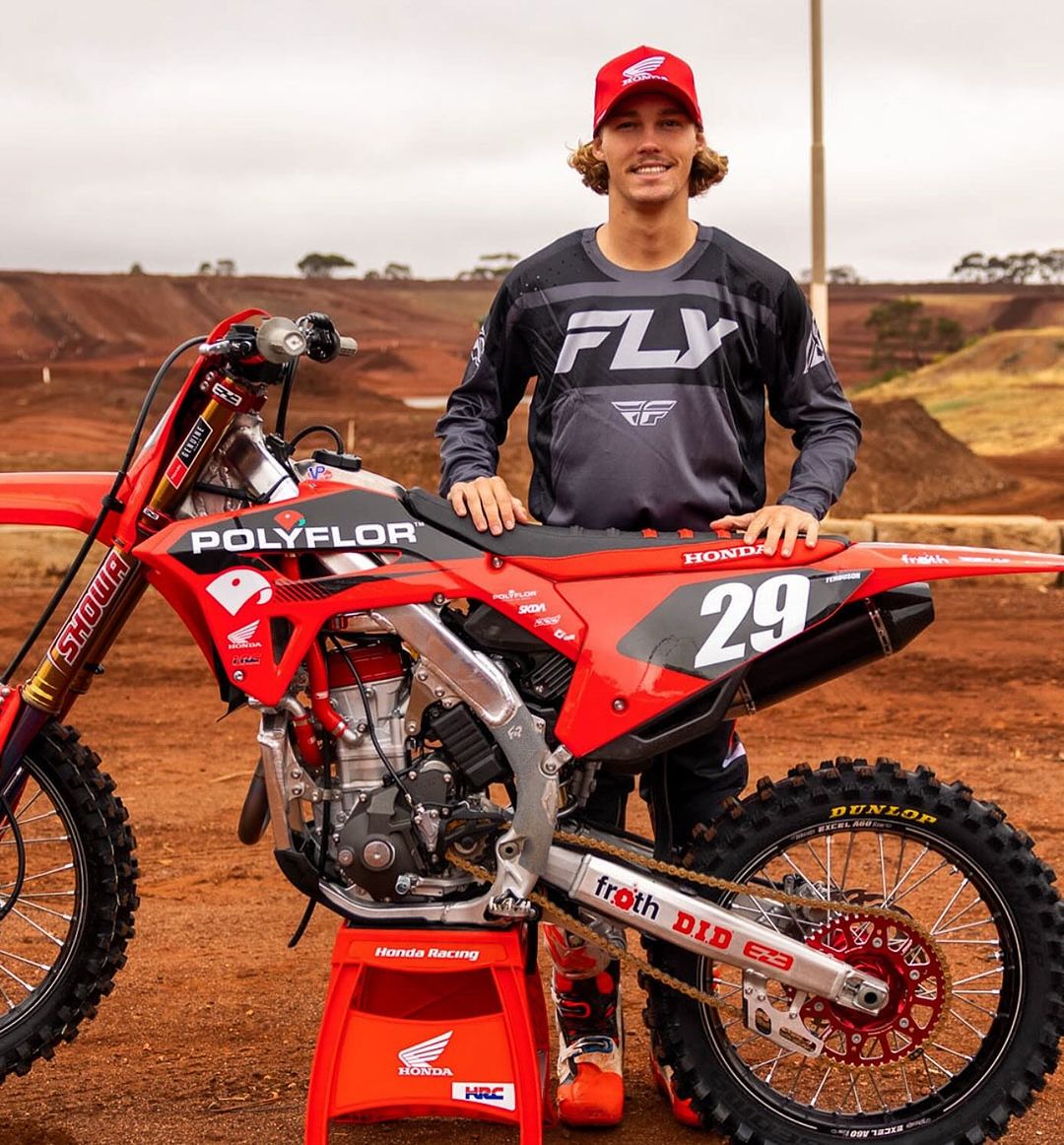 The Factory Honda Racing team in Australia have confirmed the signing of exciting talent Noah Ferguson, who makes the switch from GasGas for the 2024 season after a strong 2023 that was littered with upside.
"Factory Honda is delighted to welcome Noah Ferguson, a strong championship contender, to compete in both the MX2 and SX2 championships. Noah will join Brodie Connolly in the MX2 class, and we anticipate announcing one more rider shortly to complete the team for the MX2 and SX2 championship campaigns," the team stated.
MORE: Between The Races Podcast: Noah Ferguson
"Super excited to announce that I will be working with Honda Australia for the 2024 season! Looking forward to what's to come," Ferguson said.
Eager to continue on his upward trajectory next year in his quest to secure titles, it'll be fascinating to see how he fares.
Lead Image: Noah Ferguson / Honda Australia
Love what we do? Please read this article as we try to raise £30,000.
Dylan Wills To Race Dortmund Supercross for KTM Sarholz
Read here.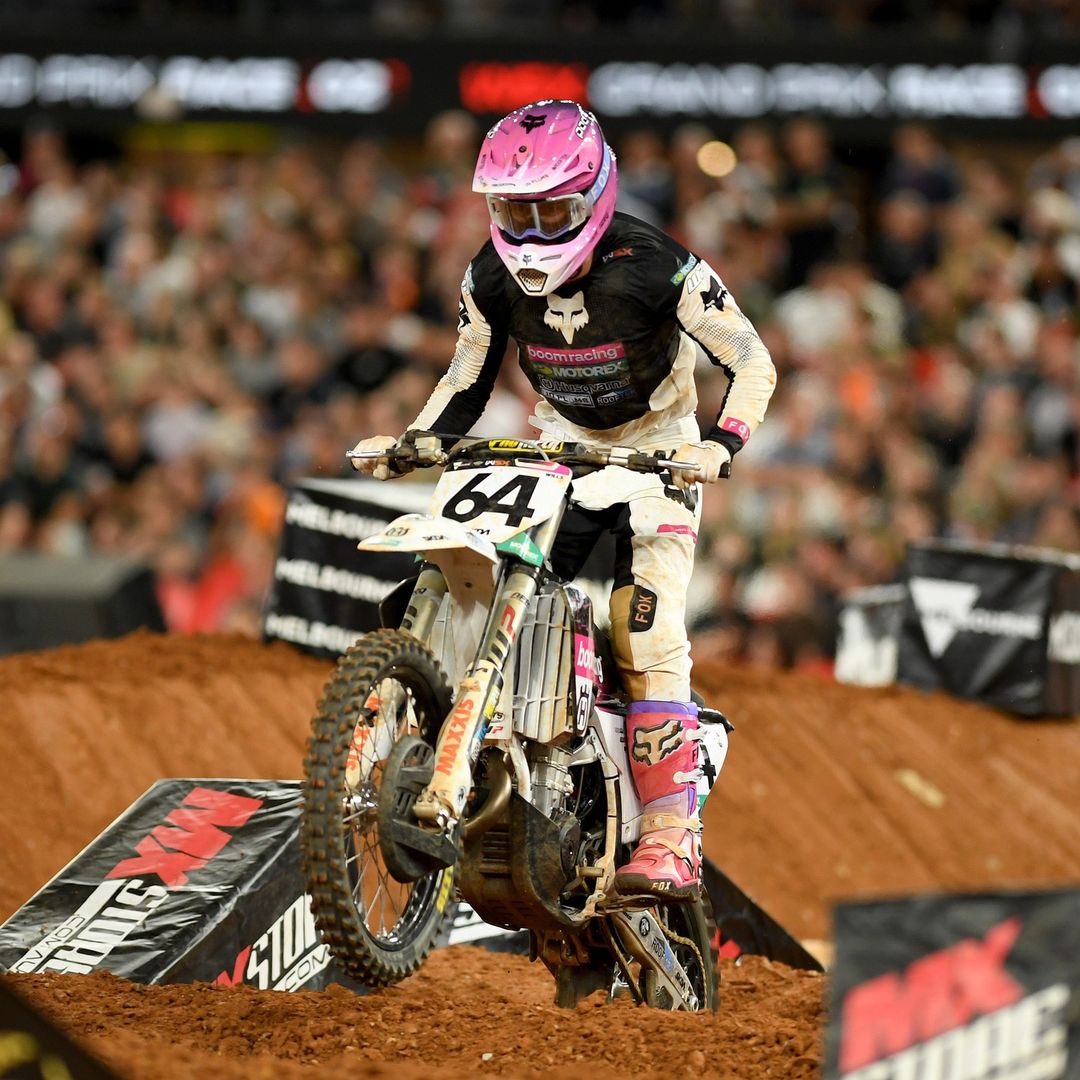 Having enjoyed a strong 2023 Australian Supercross Championship and made a memorable wildcard appearance at the WSX finale, Aussie ace Dylan Wills has announced he'll be racing the Dortmund Supercross under the KTM Sarholz awning. Check out his post below.
Lead Image: Australian Supercross
Love what we do? Please read this article as we try to raise £30,000.
JK Racing Yamaha signs Isak Gifting for the 2024 MXGP season
See here.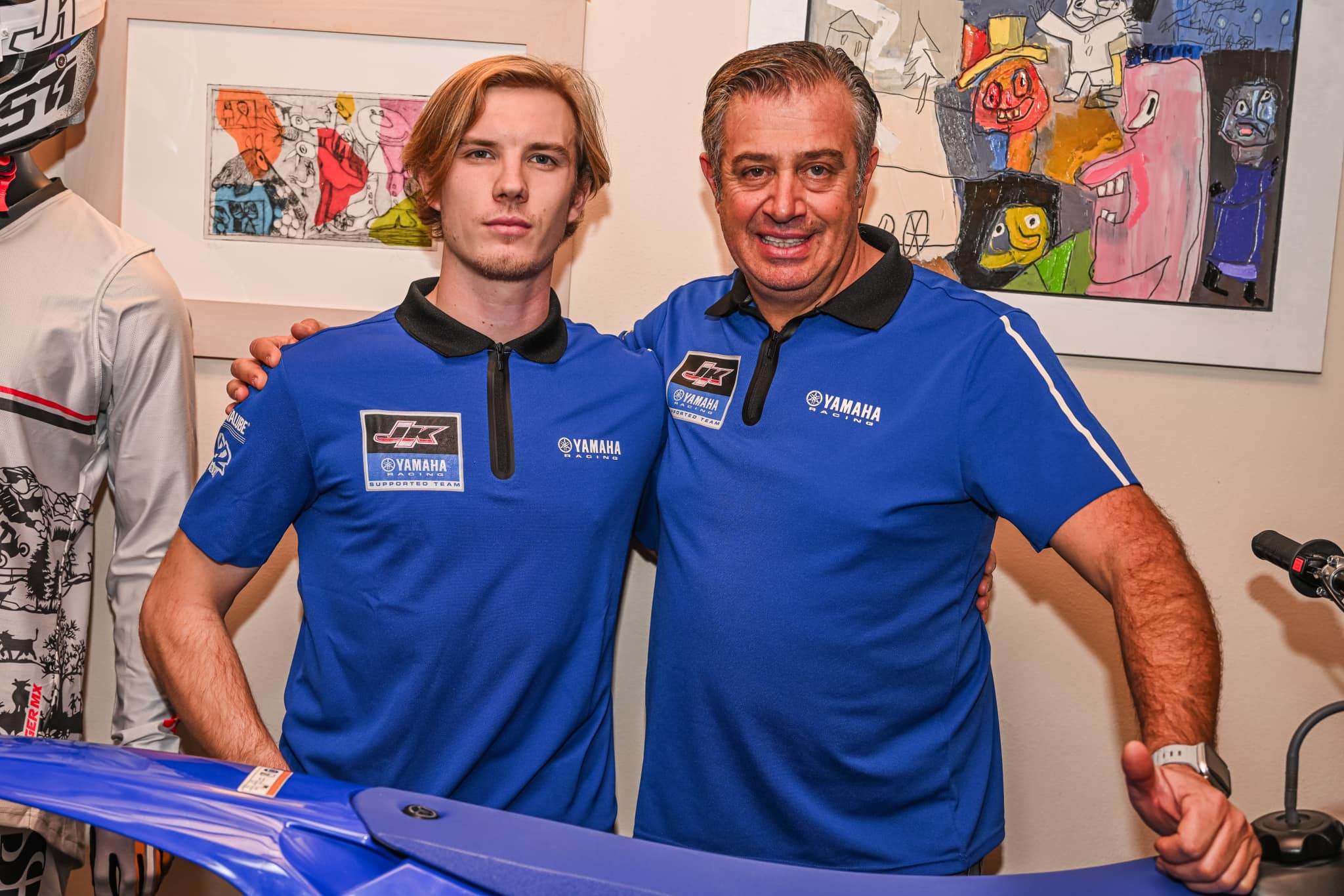 JK Racing Yamaha will head into the 2024 season with a full line-up to compete in the MXGP World Championship as well as the EMX125 class with a combination of experienced riders and promising newcomers.
---
Words: Press Release | Lead Image: JK Racing
---
Isak Gifting will lead the way as he'll compete the whole FIM Motocross World Championship making his debut in MXGP class, alongside Gifting will be Anton Nagy with YZ bLU cRU Masterclass winner Giorgio Orlando and Manuel Iacopi.
JK Racing Yamaha, managed by Riccardo and Giuliano Boschi, is committed to success for the 2024 season.
Love what we do? Please read this article as we try to raise £30,000.