Haiden Deegan continued his impressive start to life as a professional by bagging his second consecutive fourth aboard his Monster Energy Star Racing Yamaha.
---
Words: Edward Stratmann | Lead Image: Star Racing
---
Backing up his brilliant effort in Houston with an even better performance in Tampa, there was again much to like about his accomplished body of work.
After beginning the day in solid yet unspectacular fashion by going ninth in qualifying, he truly breathed life into the round in the heat race.
Ripping a sensational holeshot and jetting to an early lead, Deegan immediately went about capitalising on his blistering start. Riding with intensity, aggression and style while showing maturity that belies his tender years, it was nothing short of impressive watching him weaving his magic out front.
Unfazed by his nasty crash earlier in the day, the fearless phenom was comfortable out front, as he took control and scorched out to a two-second lead over Chance Hymas.
Negotiating the sand section smoothly, blitzing the whoops superbly and attacking the rhythms with authority, there was no stopping the balanced and technically proficient #238, with him going on to record a memorable first heat race win by nearly three seconds.
Heading into the main full of confidence, he then proceeded to get off to another handy start to emerge from the first turn in third. He then frustratingly dropped back to fifth in the whoops after having his run in compromised in a chaotic second turn.
Quickly regrouping and getting stuck into the challenge of the main, Tom Vialle was first on his list, for he immediately breezed by the Frenchman before gaining another position after Jordon Smith fell in the sand.
Carrying over his momentum from his smashing heat triumph, the 17-year-old then seemed content settling in behind Max Anstie. An error in the sand when he buried the bike then allowed Michael Mosiman and Hunter Lawrence to blast by to relegate him to fifth. Lawrence then made contact with Mosiman to enable him to pass back the Aussie. But it wasn't long before Lawrence got Deegan back in the sand.
Clicking off the laps in fifth and handing the demanding surface well, Mosiman's fall propelled him into fourth around the midway point of the race.
With the experienced Jeremy Martin closing him down in the dying embers of the race, Deegan deserves credit for keeping a cool head to hold off the wily veteran to secure another deserved fourth.
By the numbers from the main, the fact he was the seventh fastest man by lap times and was ranked 11th, 6th, 7th, 5th and 7th in the five segments respectively underlined his consistency and how well he managed the race despite not having the raw speed on the night.
"It was a super awesome day. I didn't feel that great in qualifying, but the track changes a lot, so it's a lot different in the night show. I ended up getting the holeshot and winning my heat race, and I was like, 'this is awesome'! It feels so good to win again," he explained.
"Then in the main event, I got a good start and came out second. I was able to run in fourth and was smooth and consistent. I had J-Mart (Jeremy Martin) pressuring me until there were a couple of laps to go. Then I was able to open the gap up a little bit and finish fourth for the second week in a row."
250 team manager Jensen Hendler then added his thoughts on Deegan's outing: "Haiden had a great night. He won his heat race and trucked along, finishing fourth in the main. So, that's two fourths in a row for Haiden. He's sitting third in the points, which is exceptional for a rookie. We're super happy with his progress and will keep learning. We are excited about his future."
Laying down a formidable foundation for him to keep building as he continues learning and gaining valuable experience, he couldn't have dreamt of a better start to life at the elite level.
Set for a little break before the 250SX East action resumes in Arlington, all eyes will be back on the youngster then to see if he can make it three outstanding efforts in a row.
Love what we do? Please read this article as we try to raise £30,000.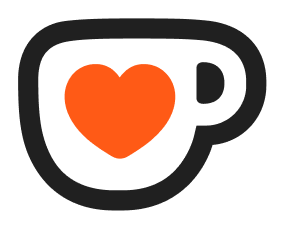 Support MX Vice on Ko-fi