Gallery: MXGP of Switzerland
Terrific images.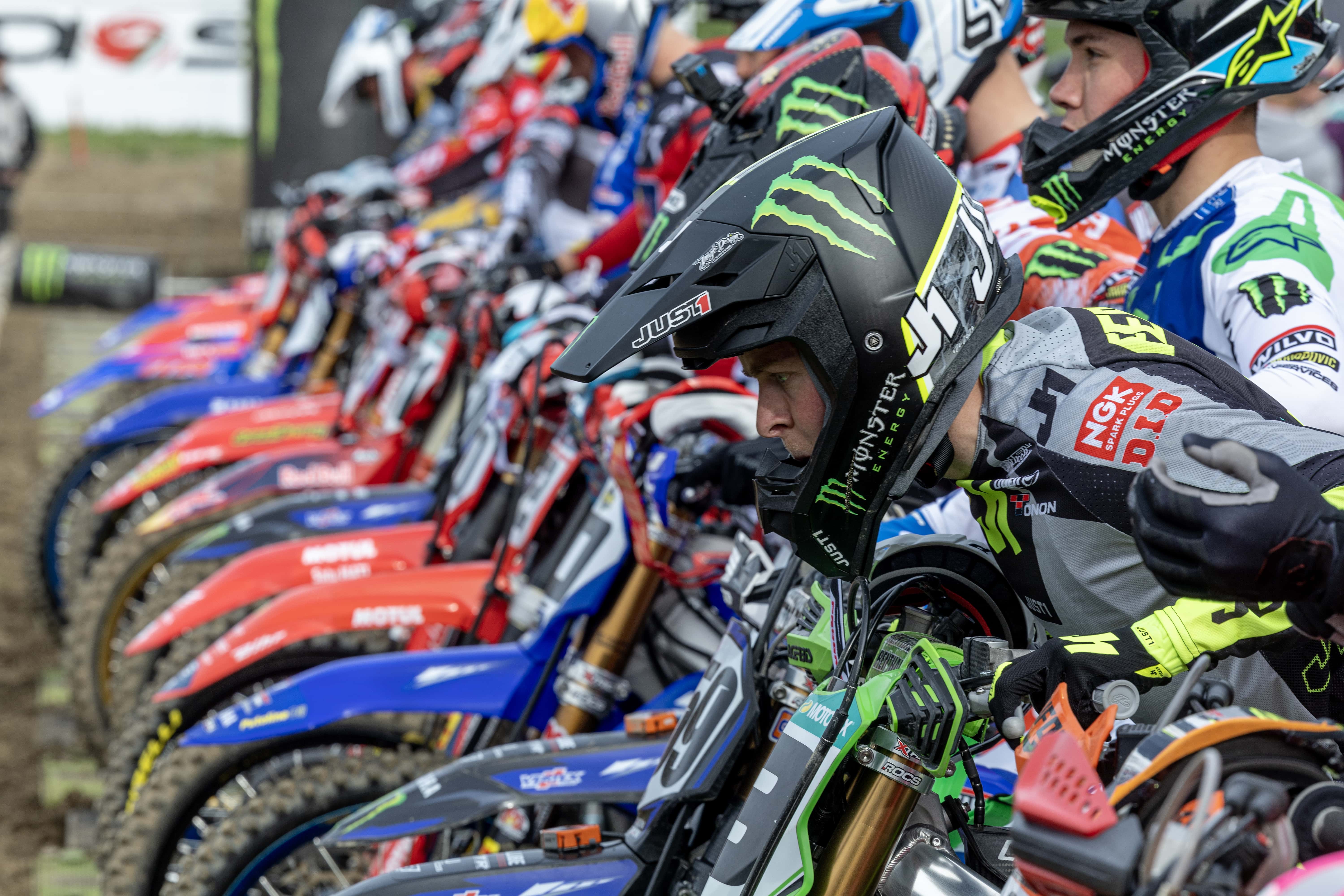 Check out some of the best images from the MXGP of Switzerland taken by the brilliant Ray Archer. Enjoy.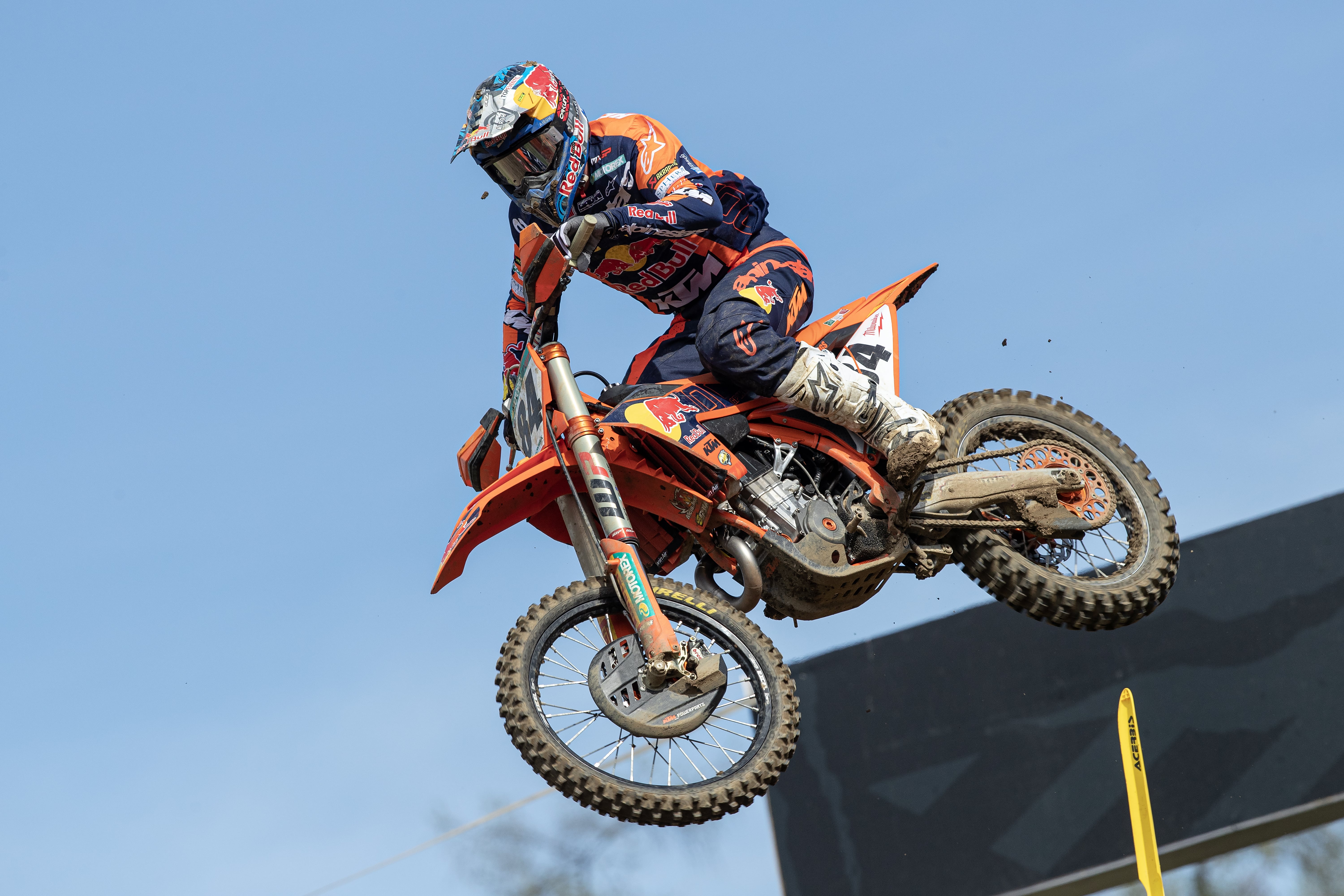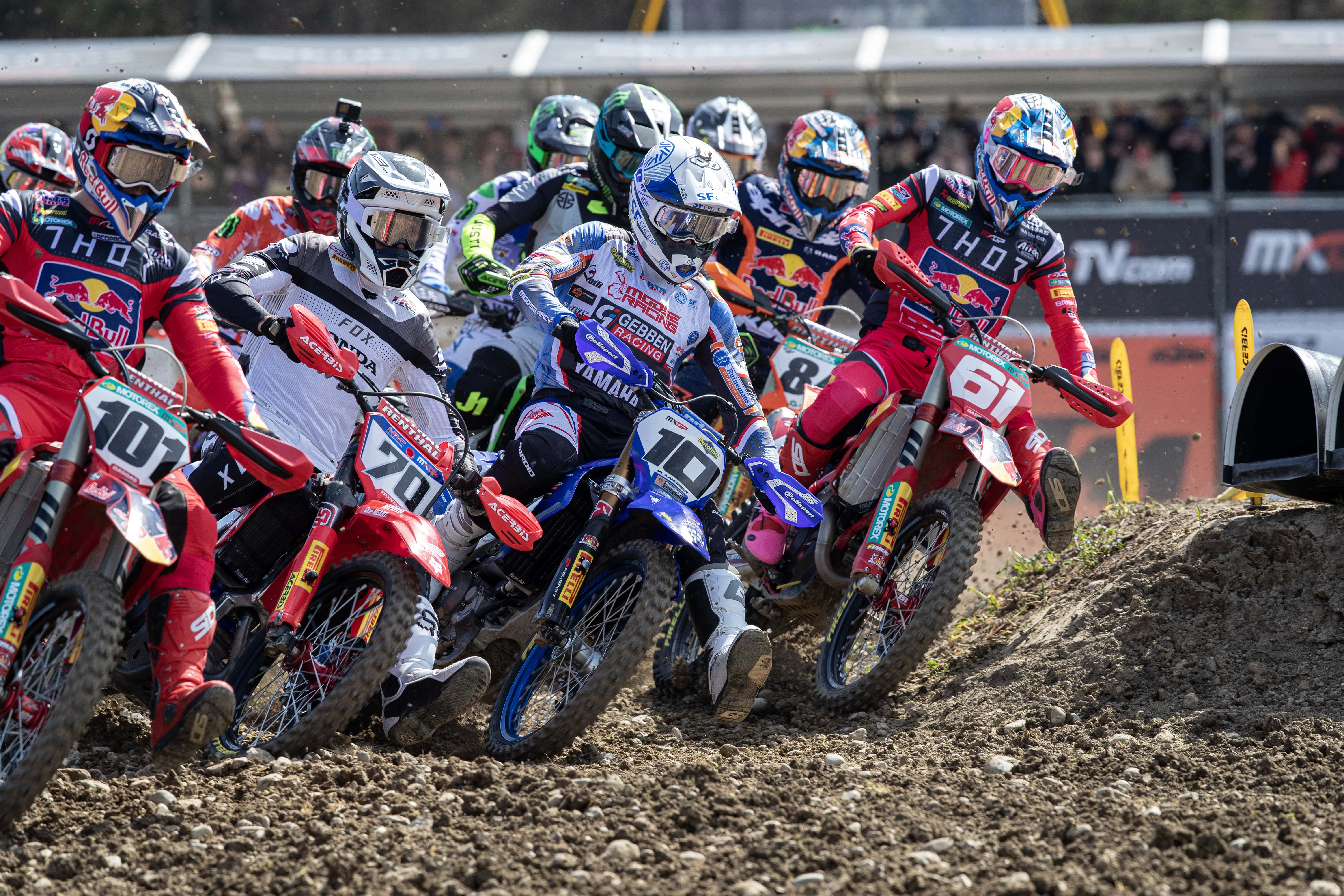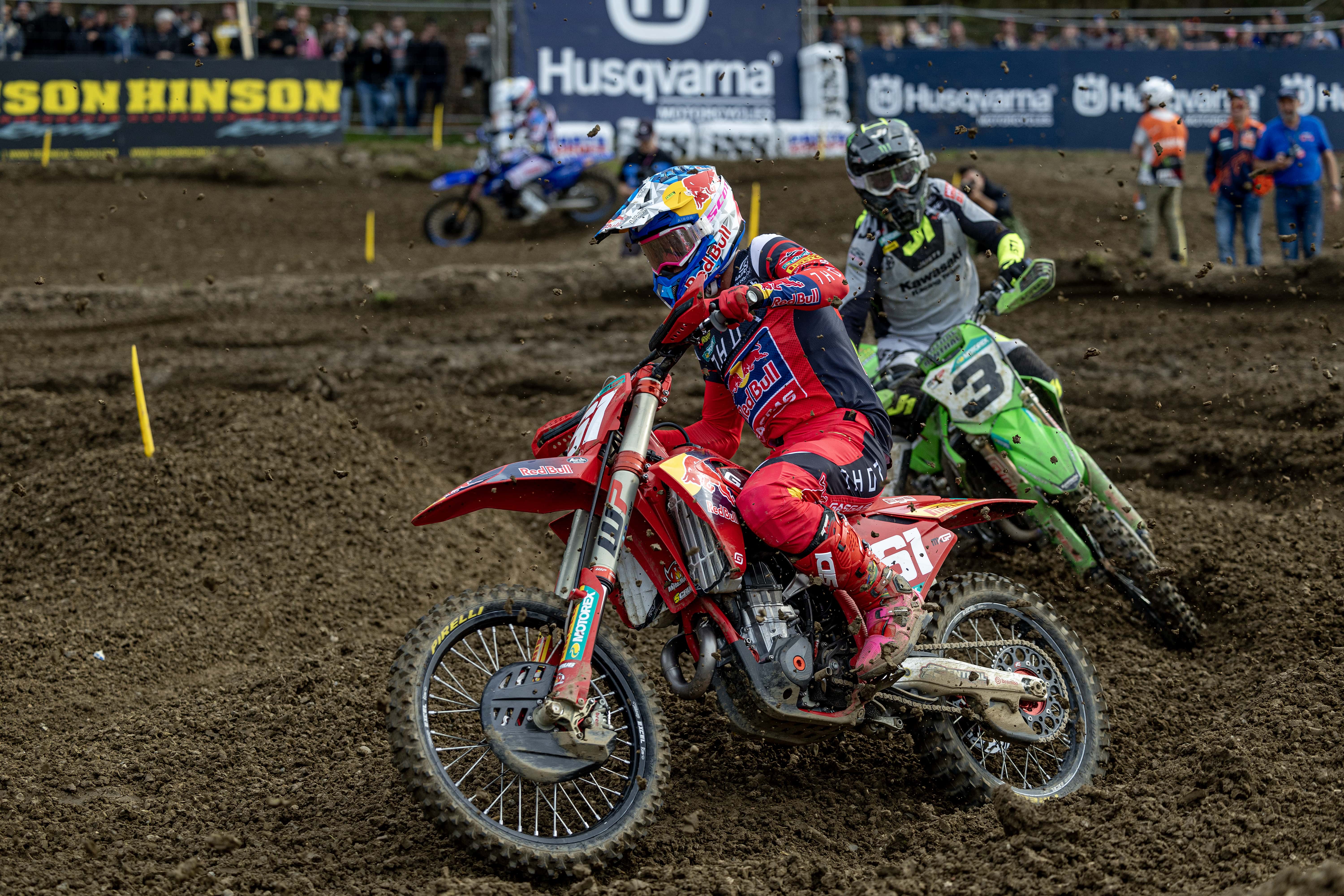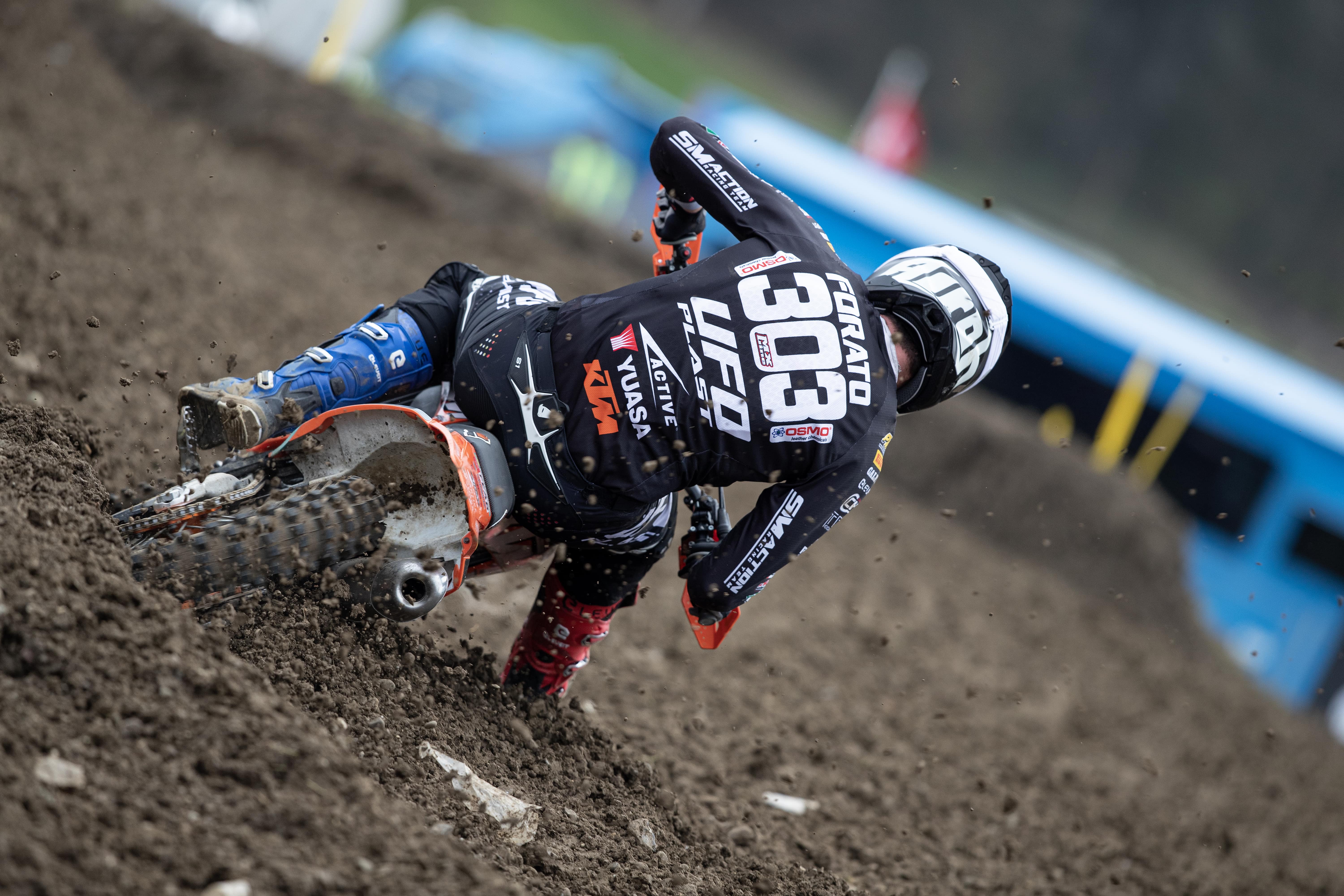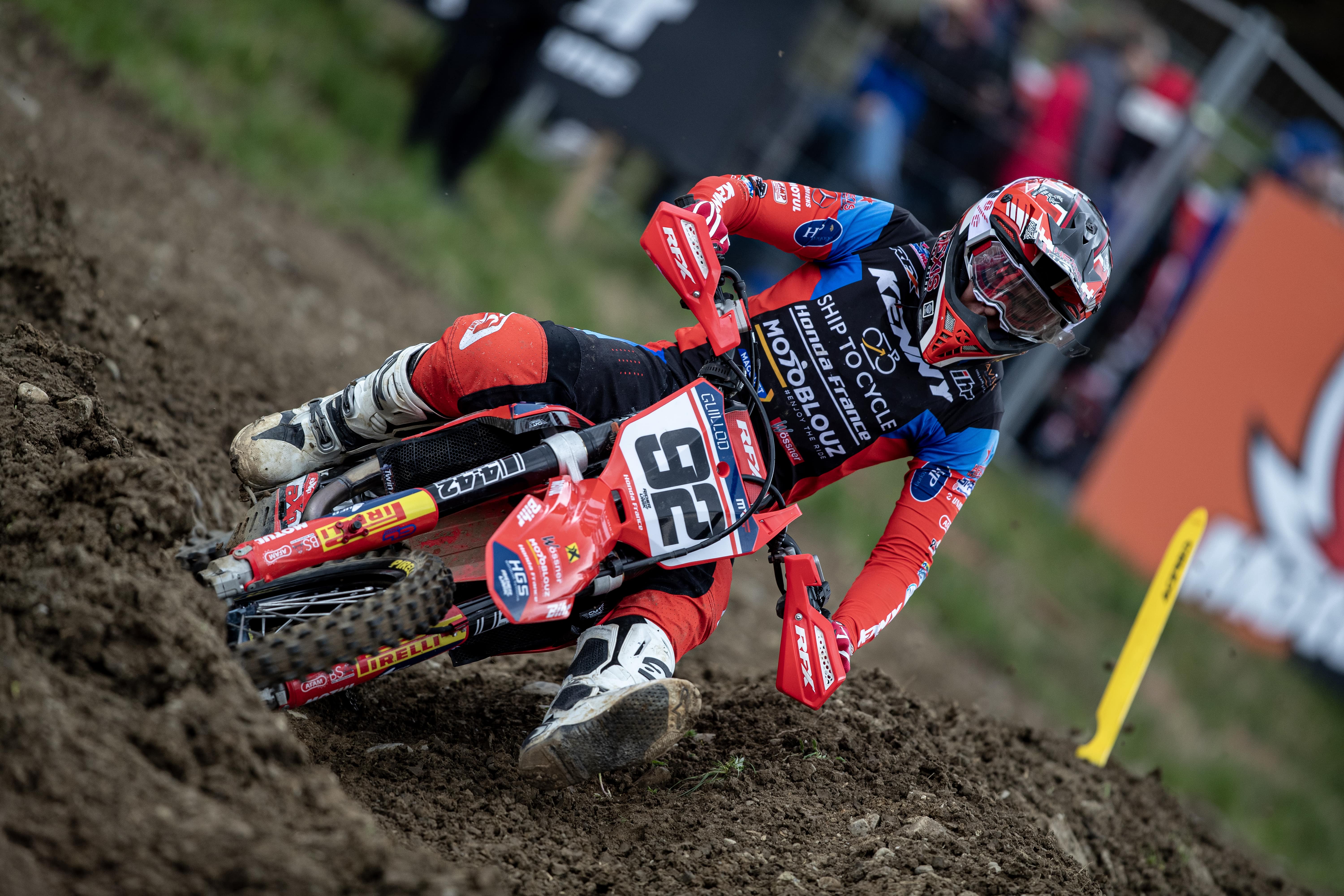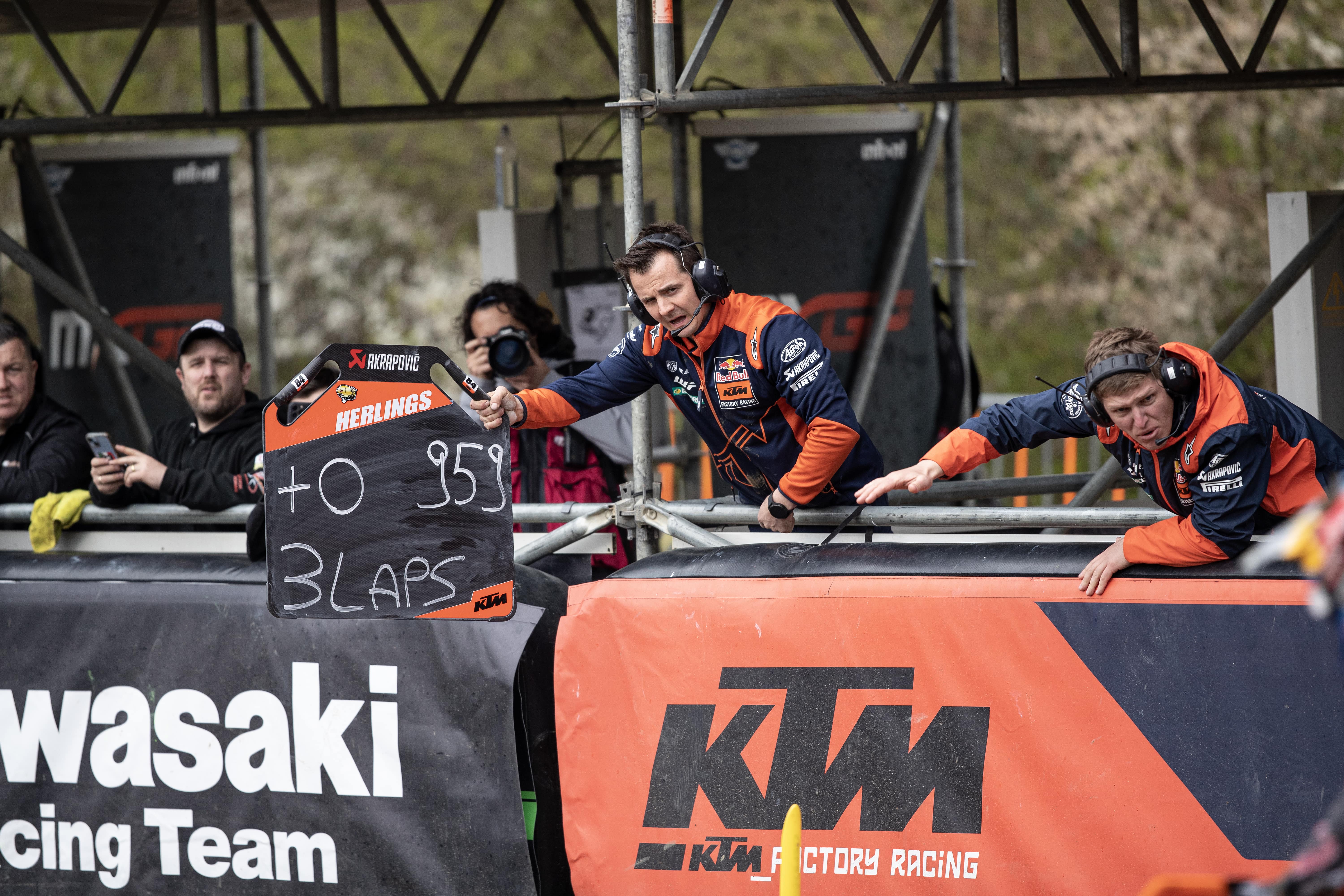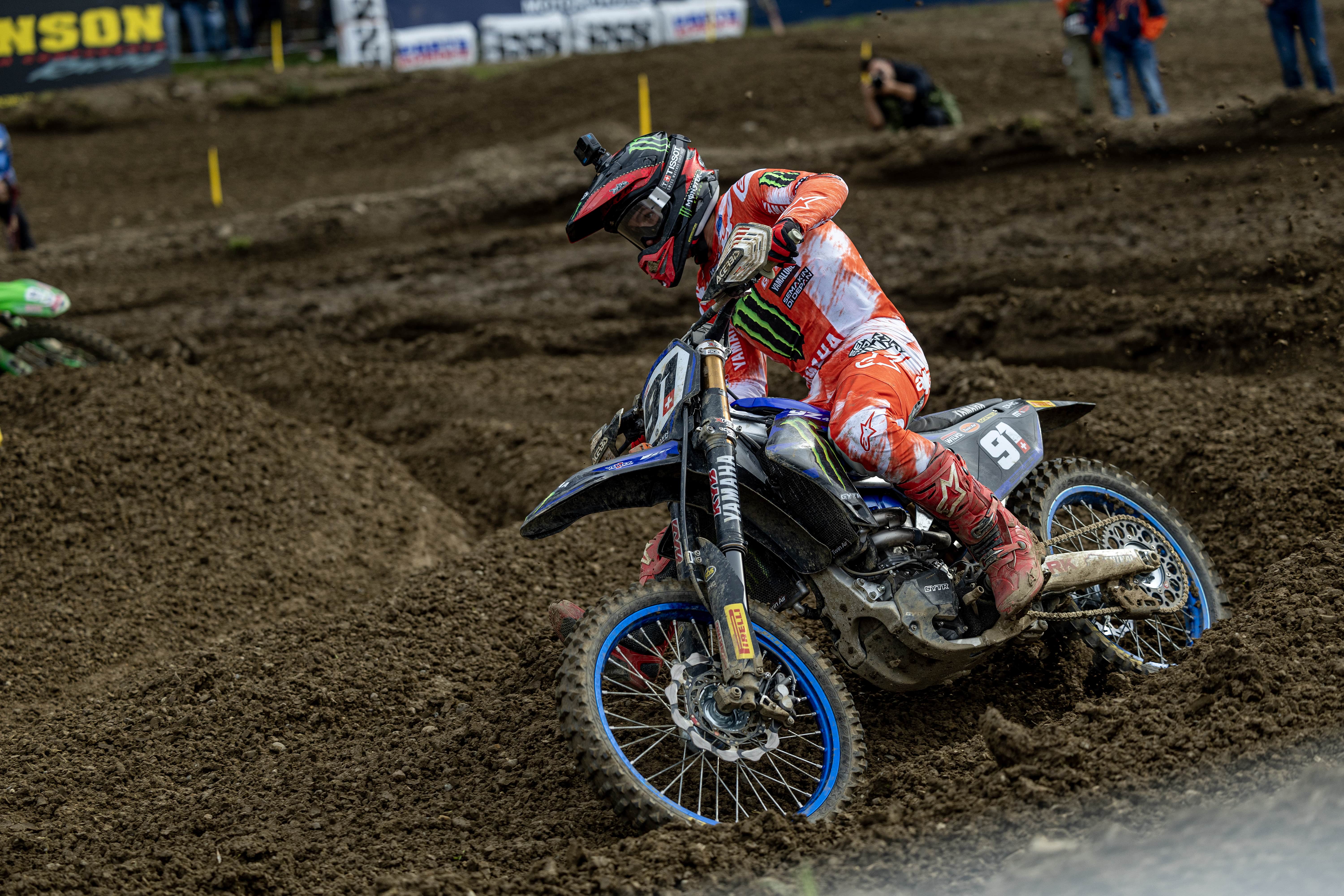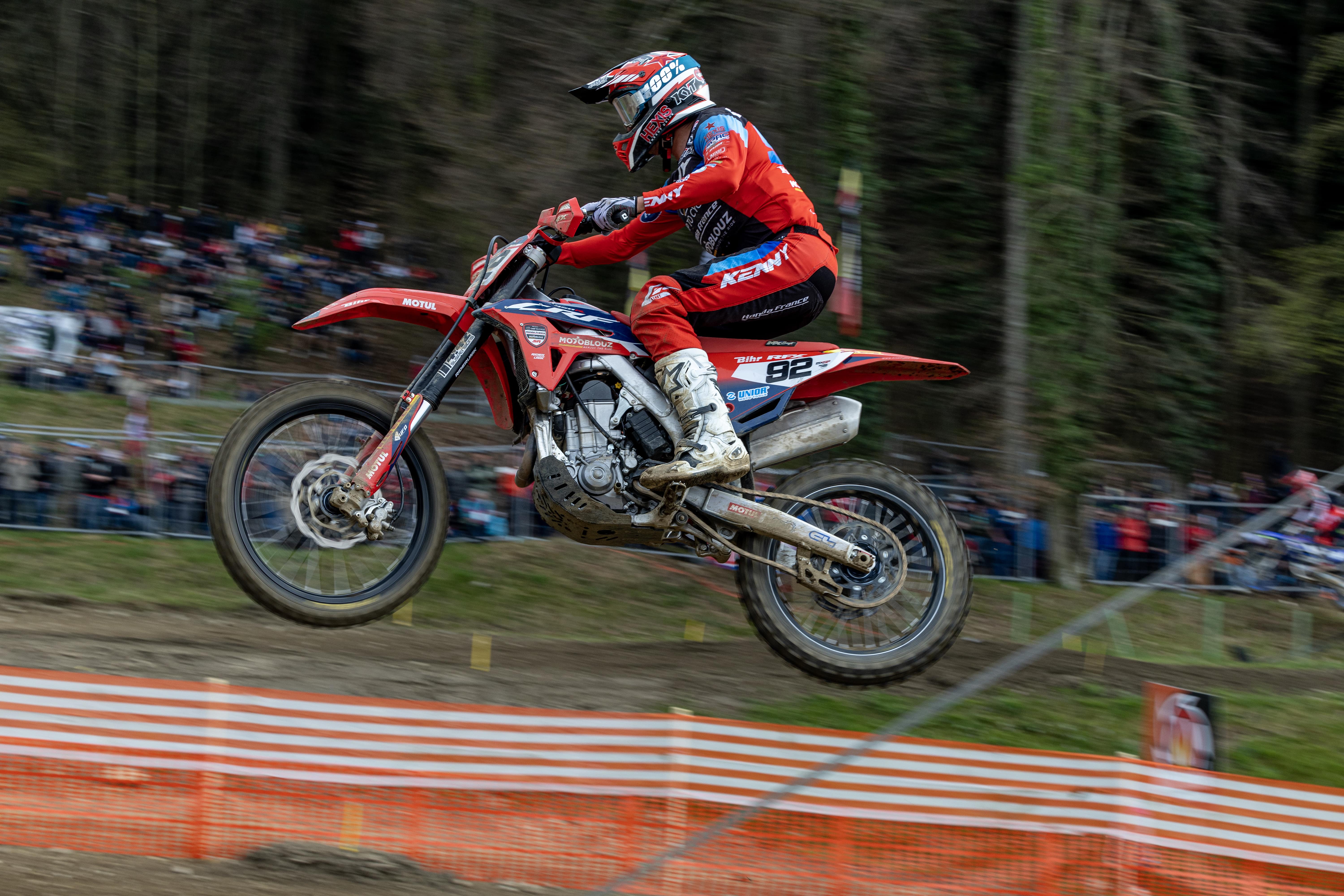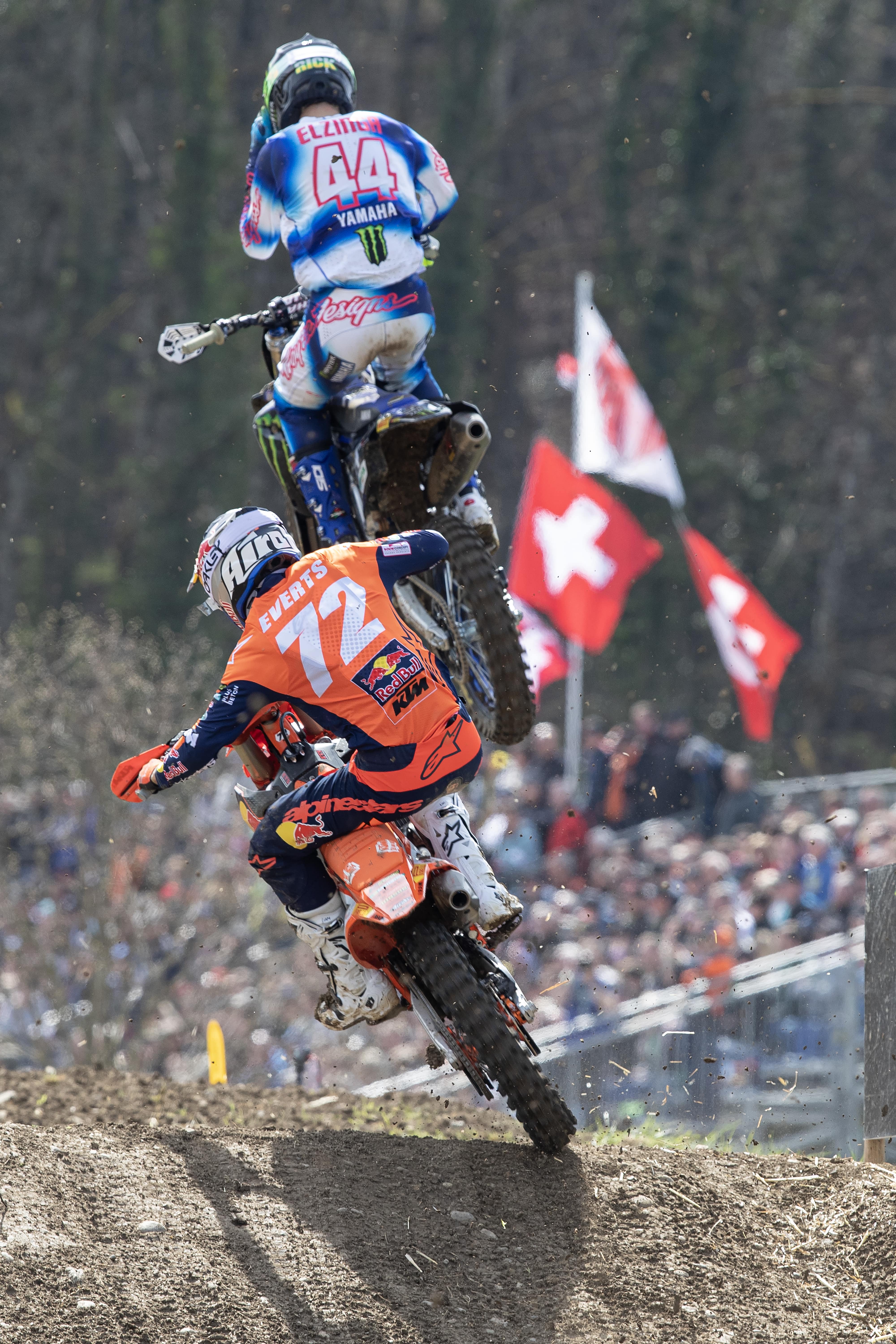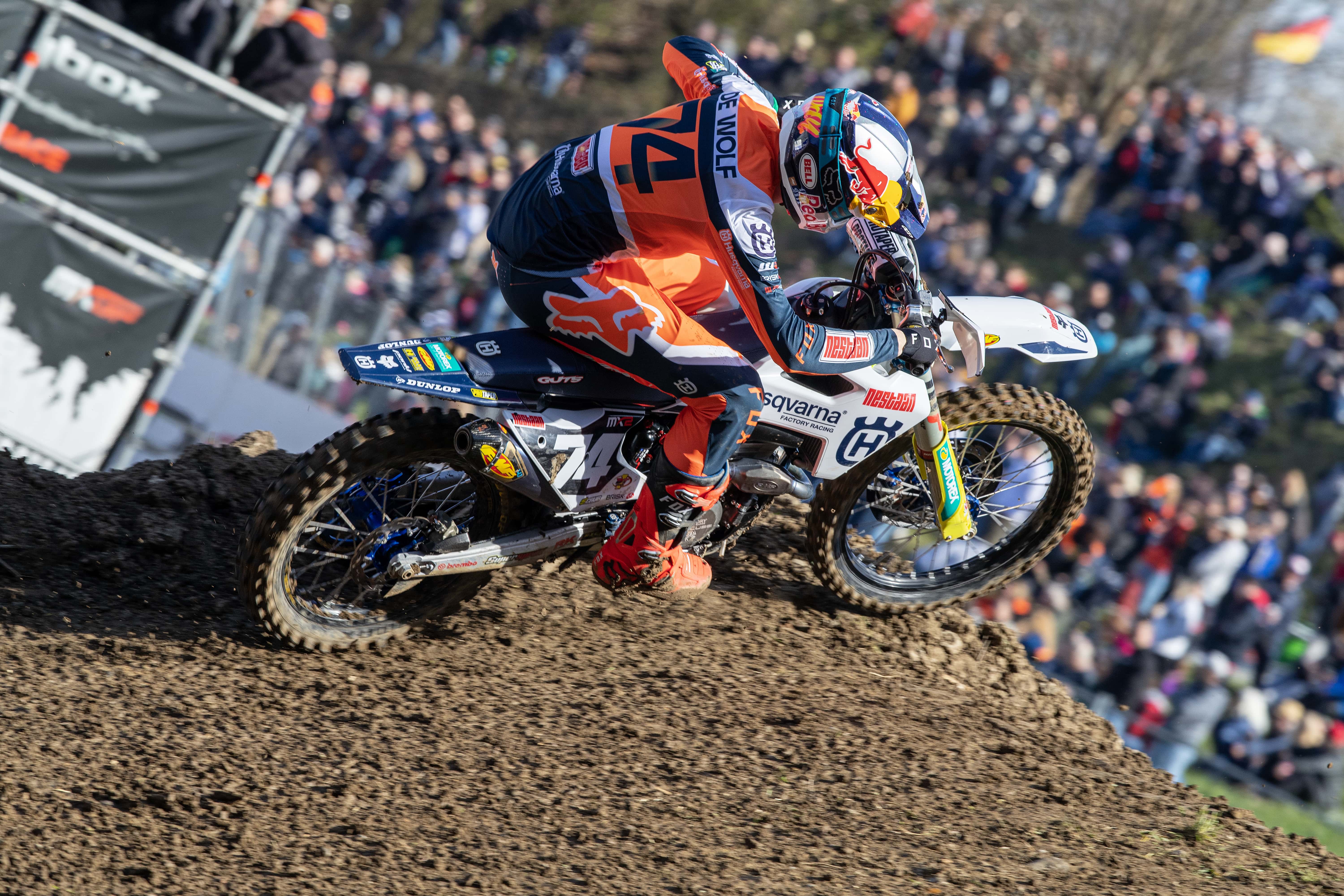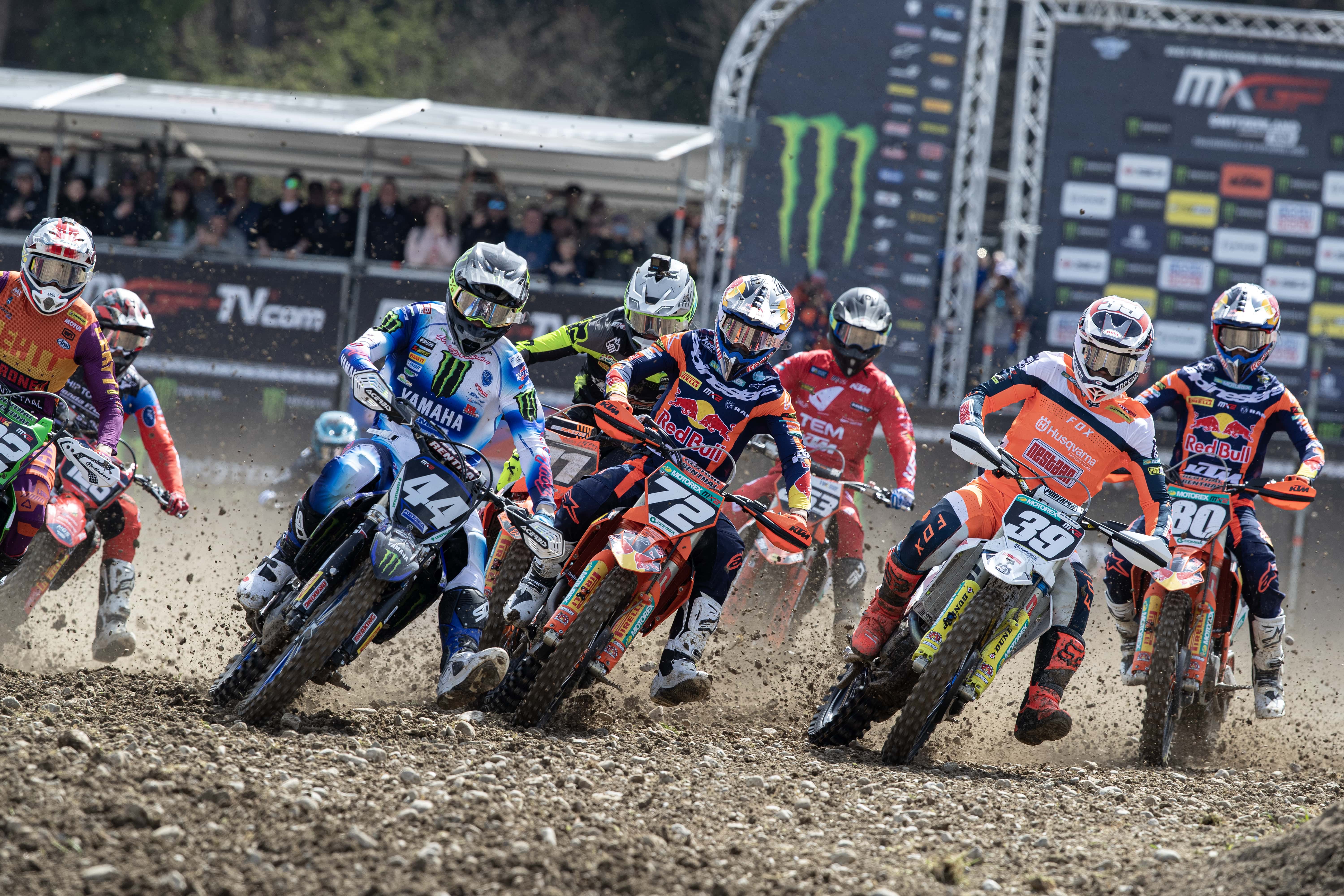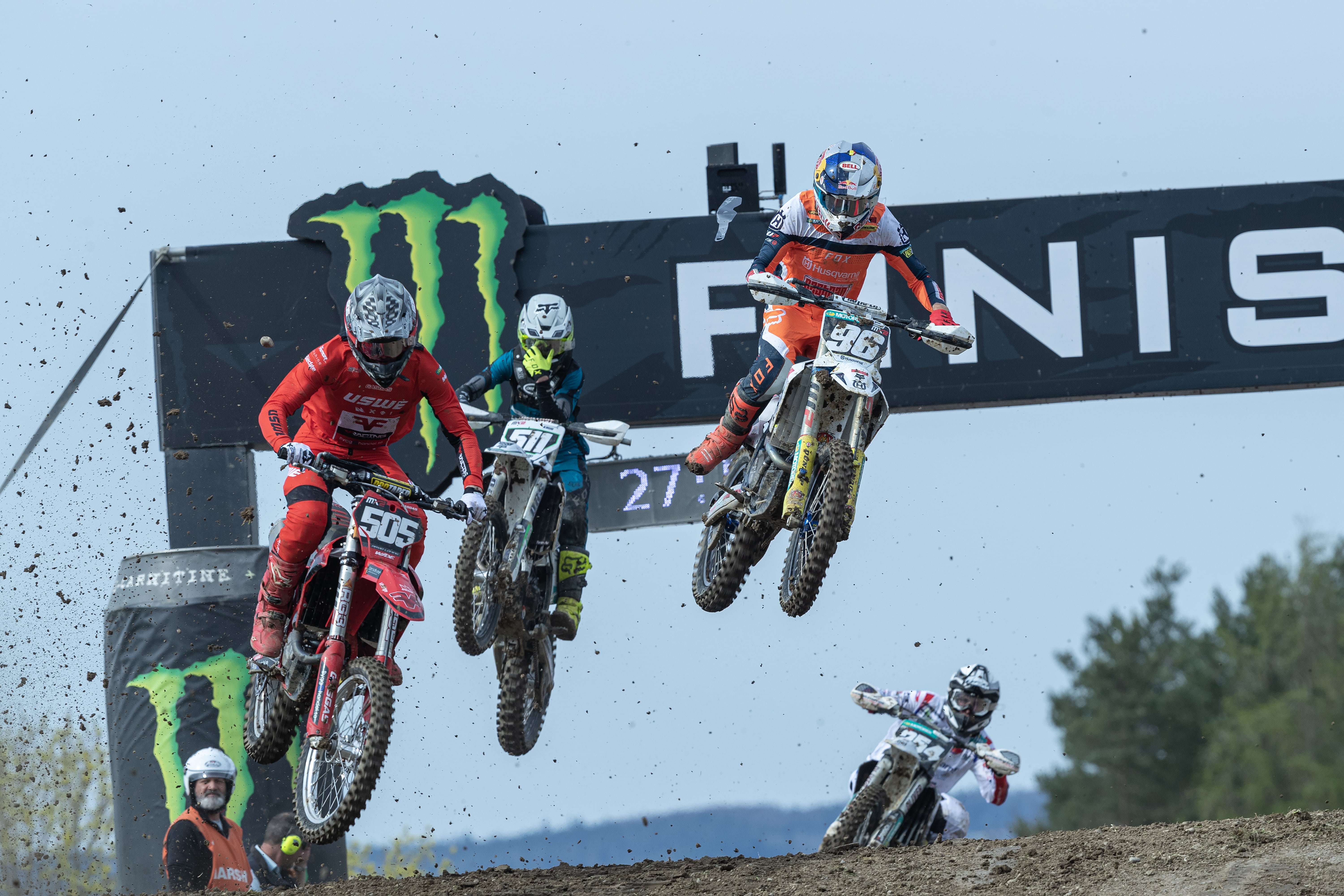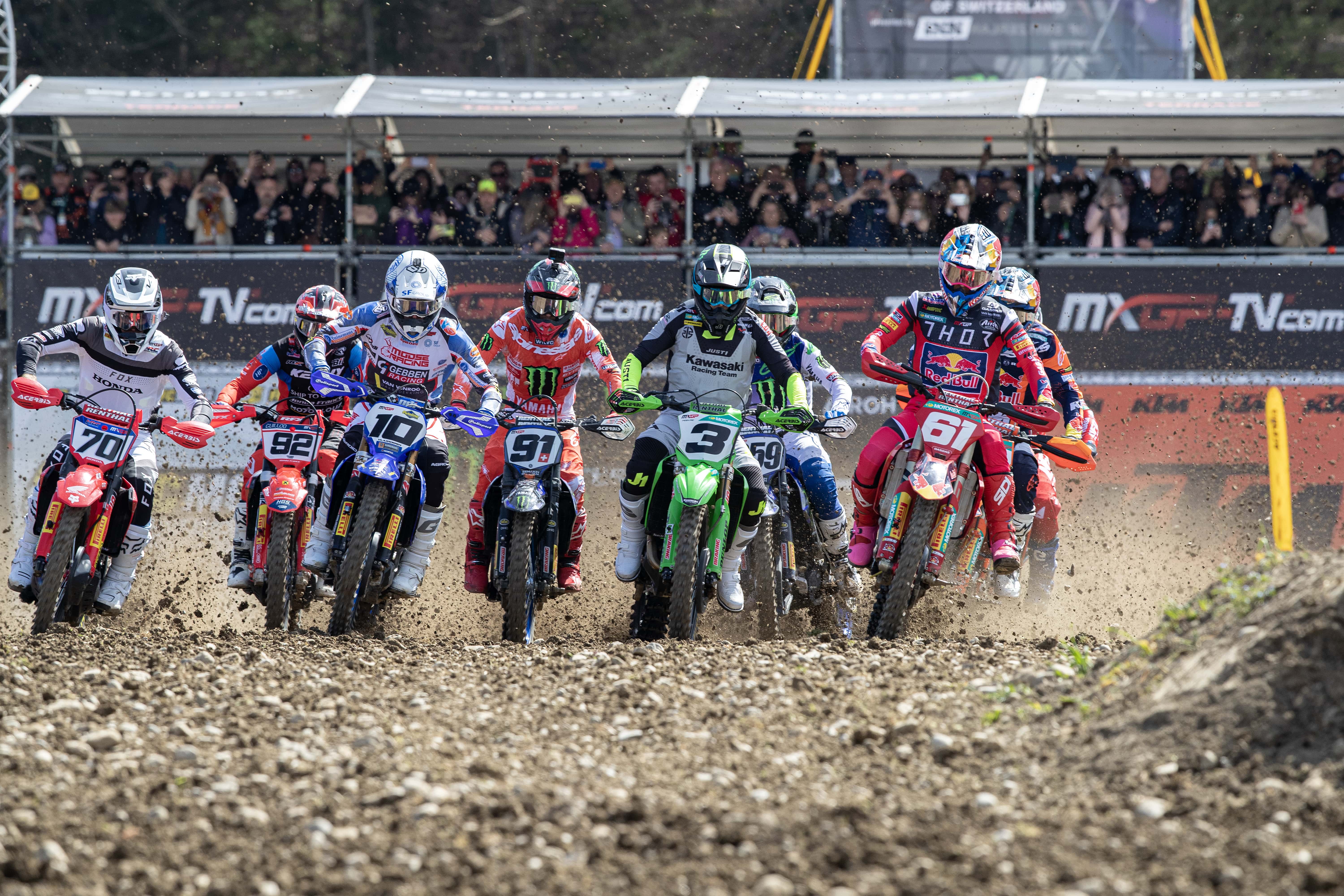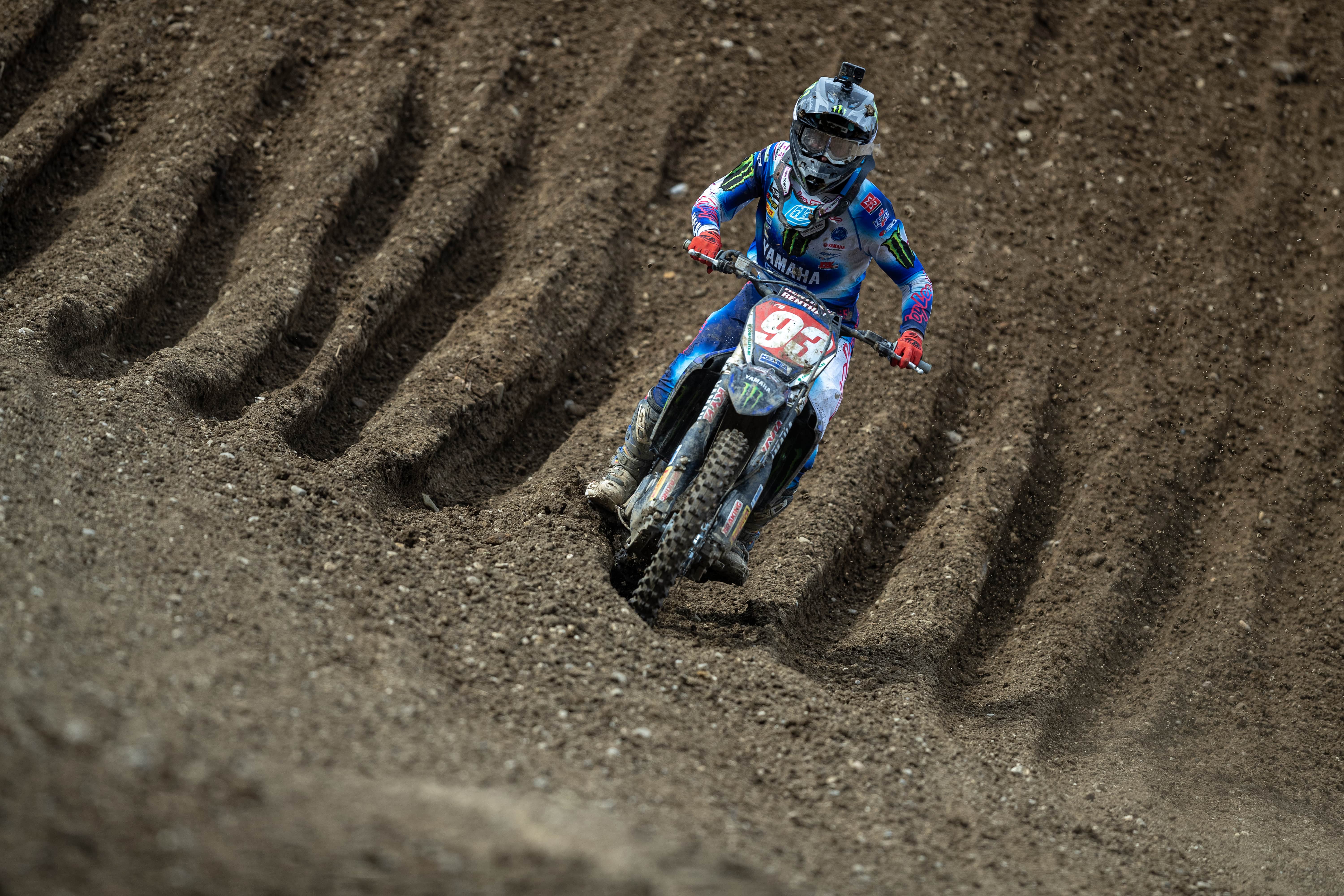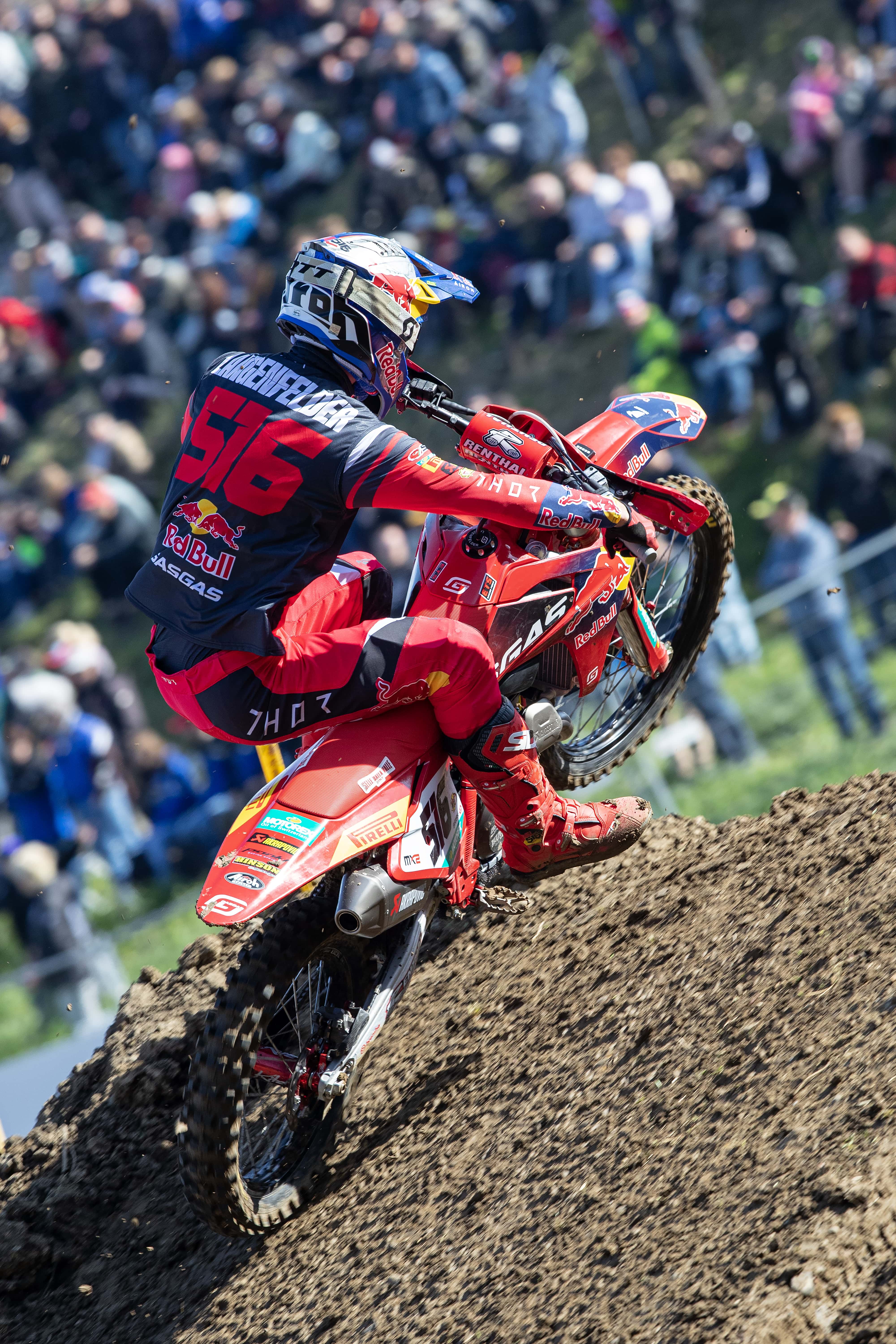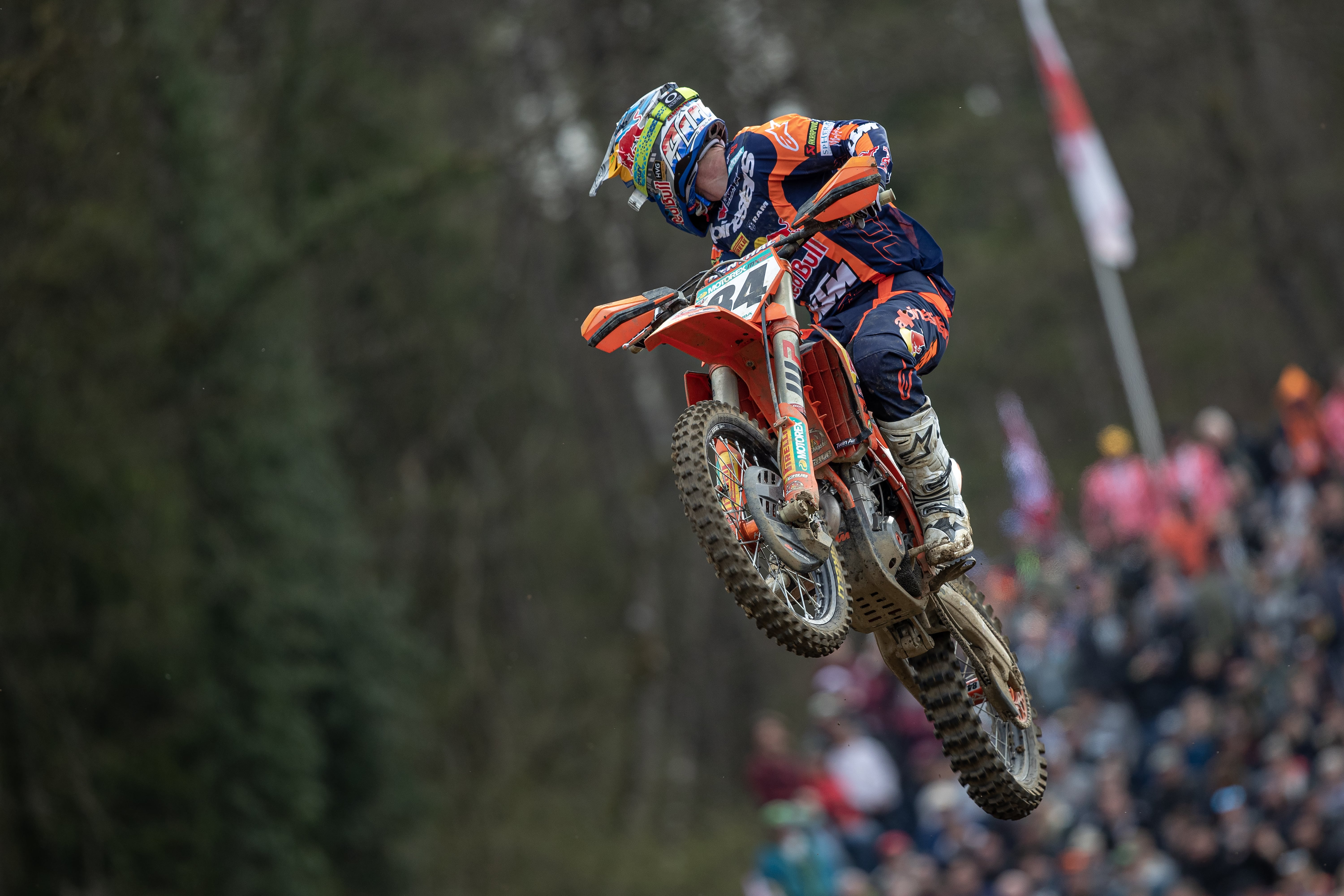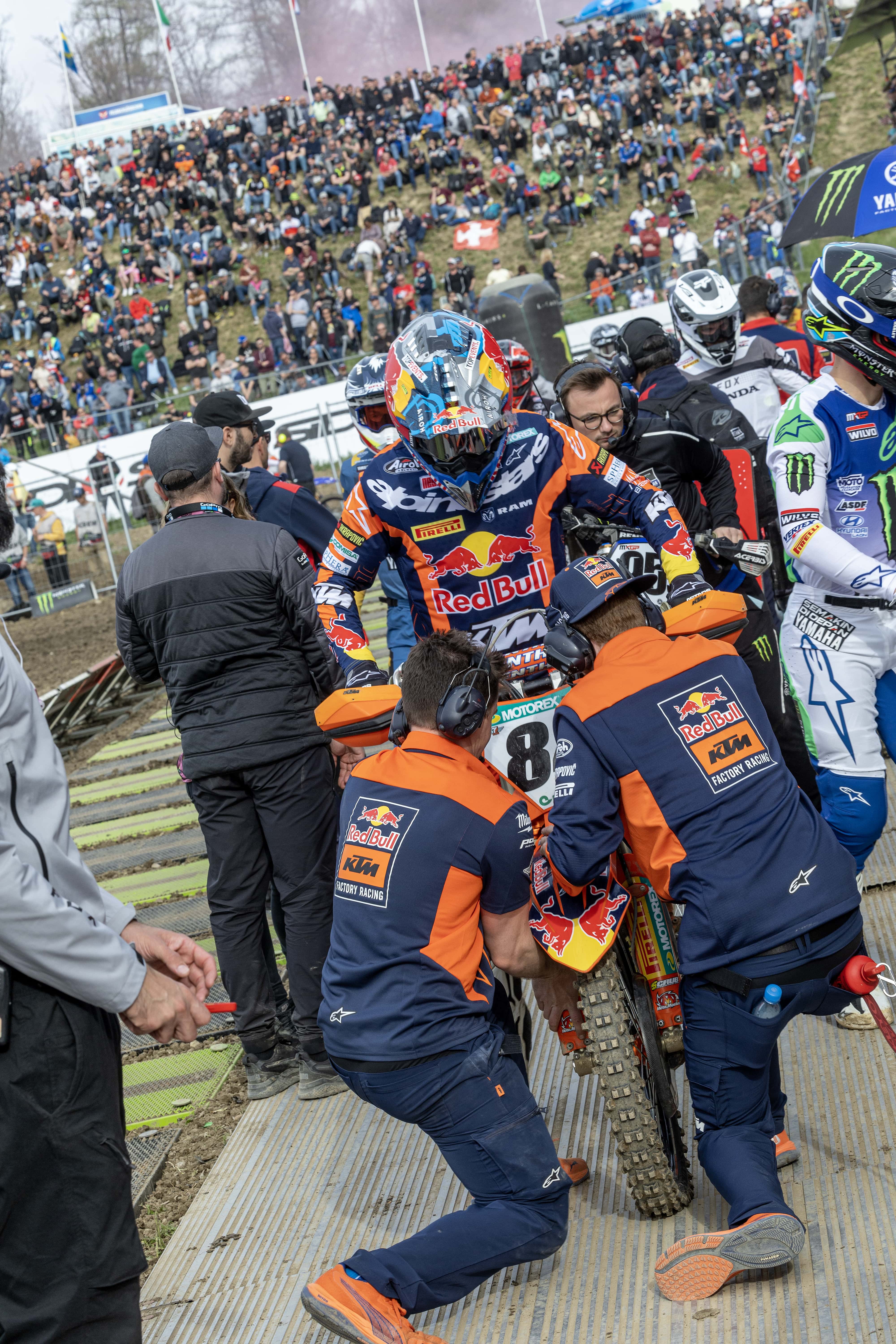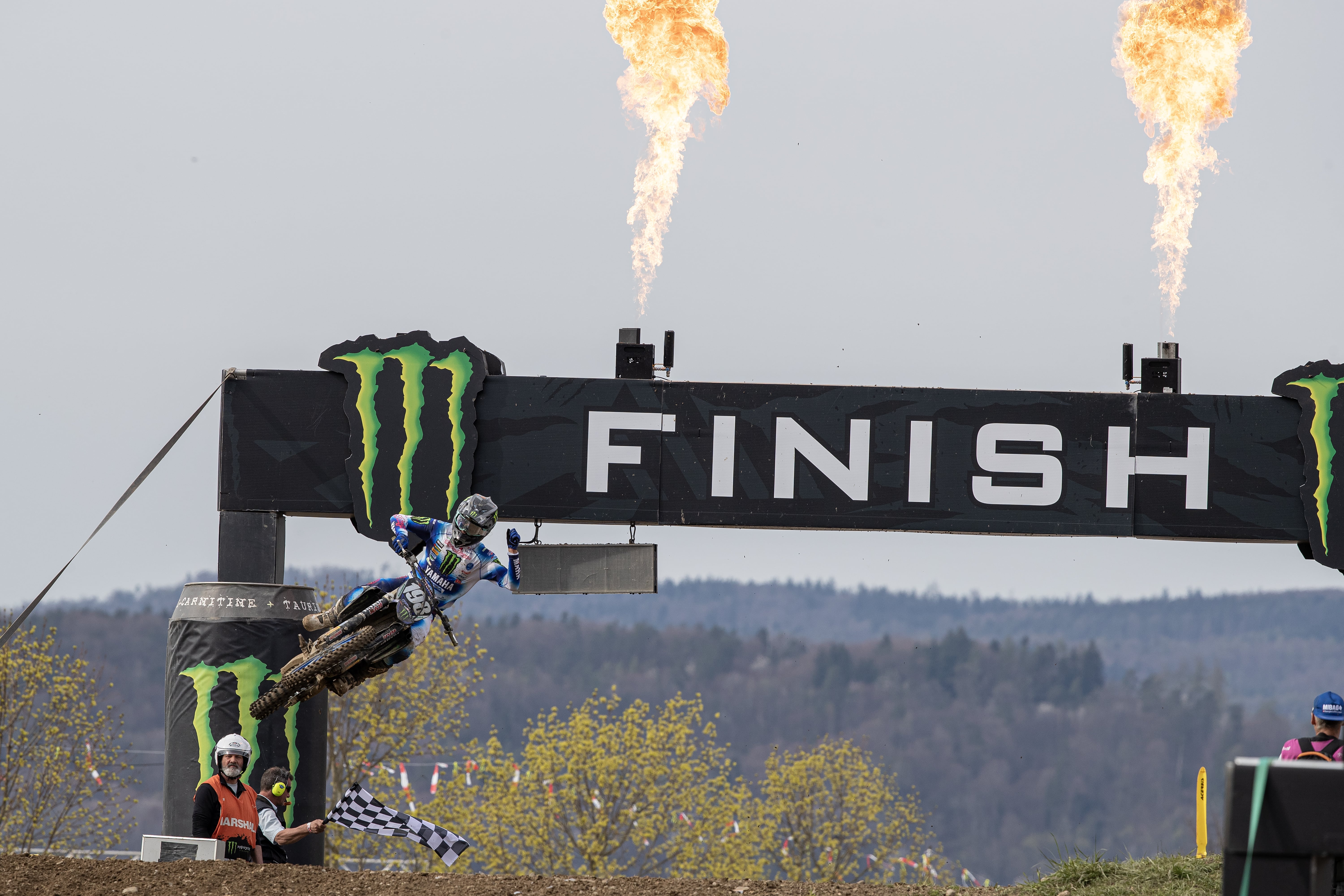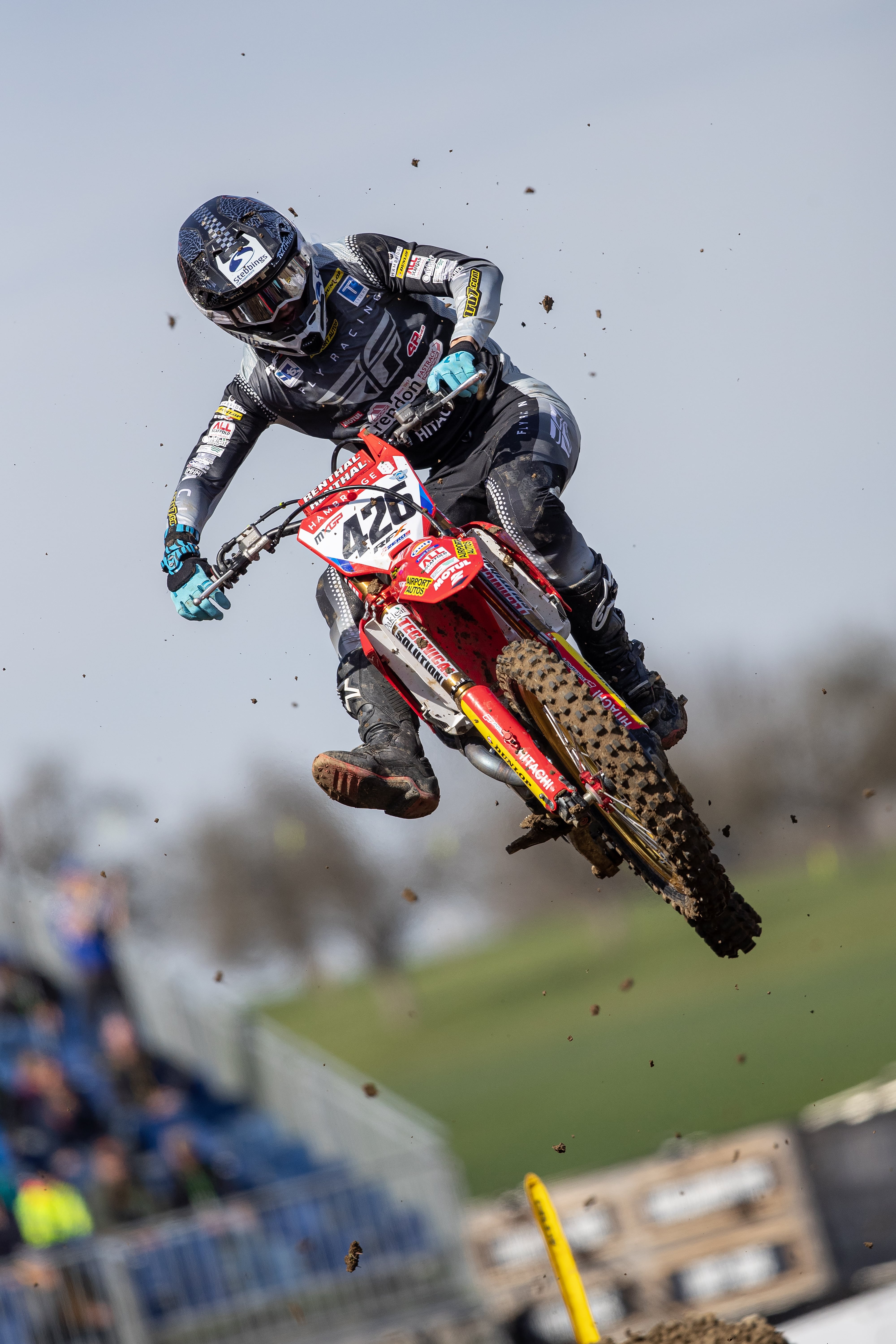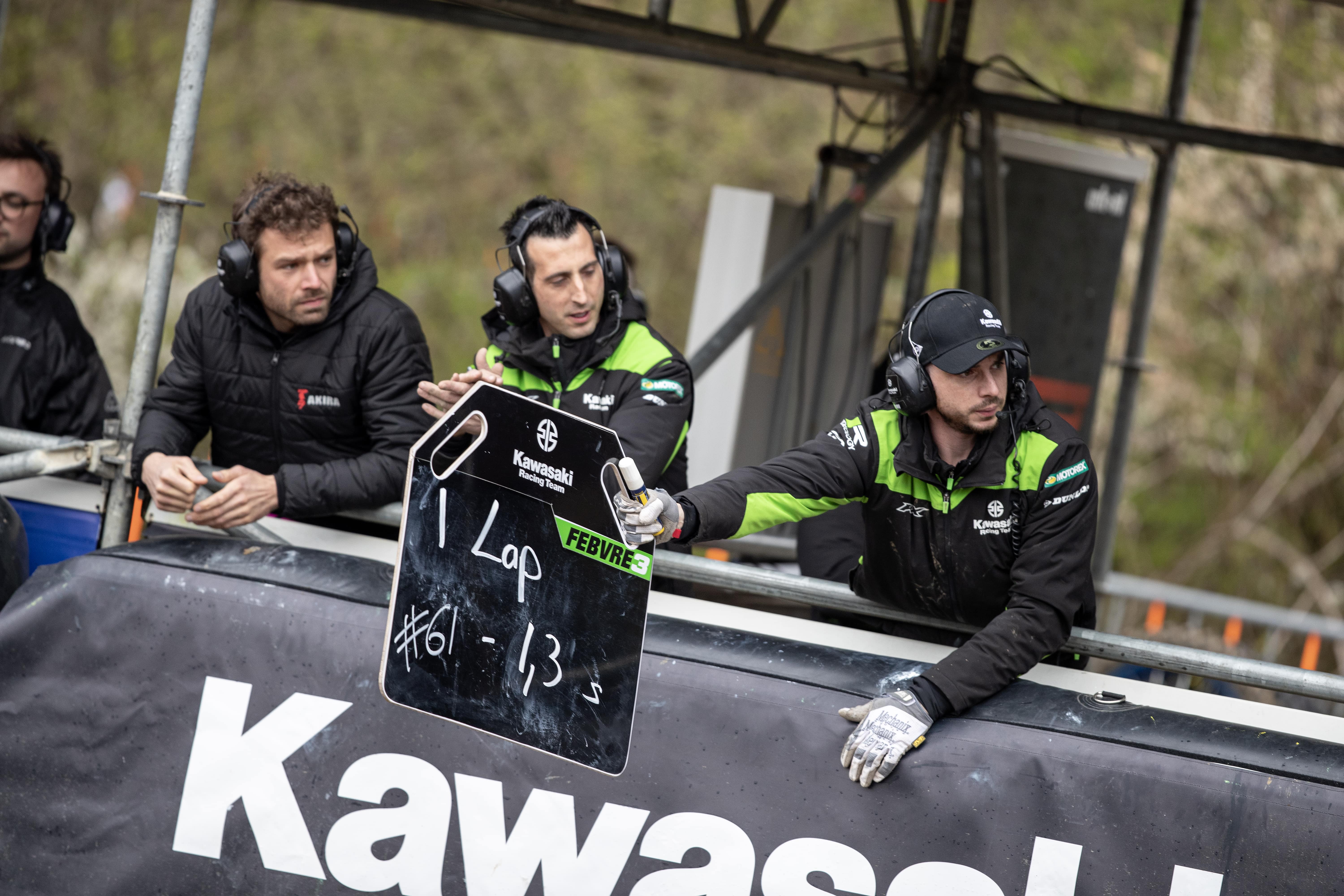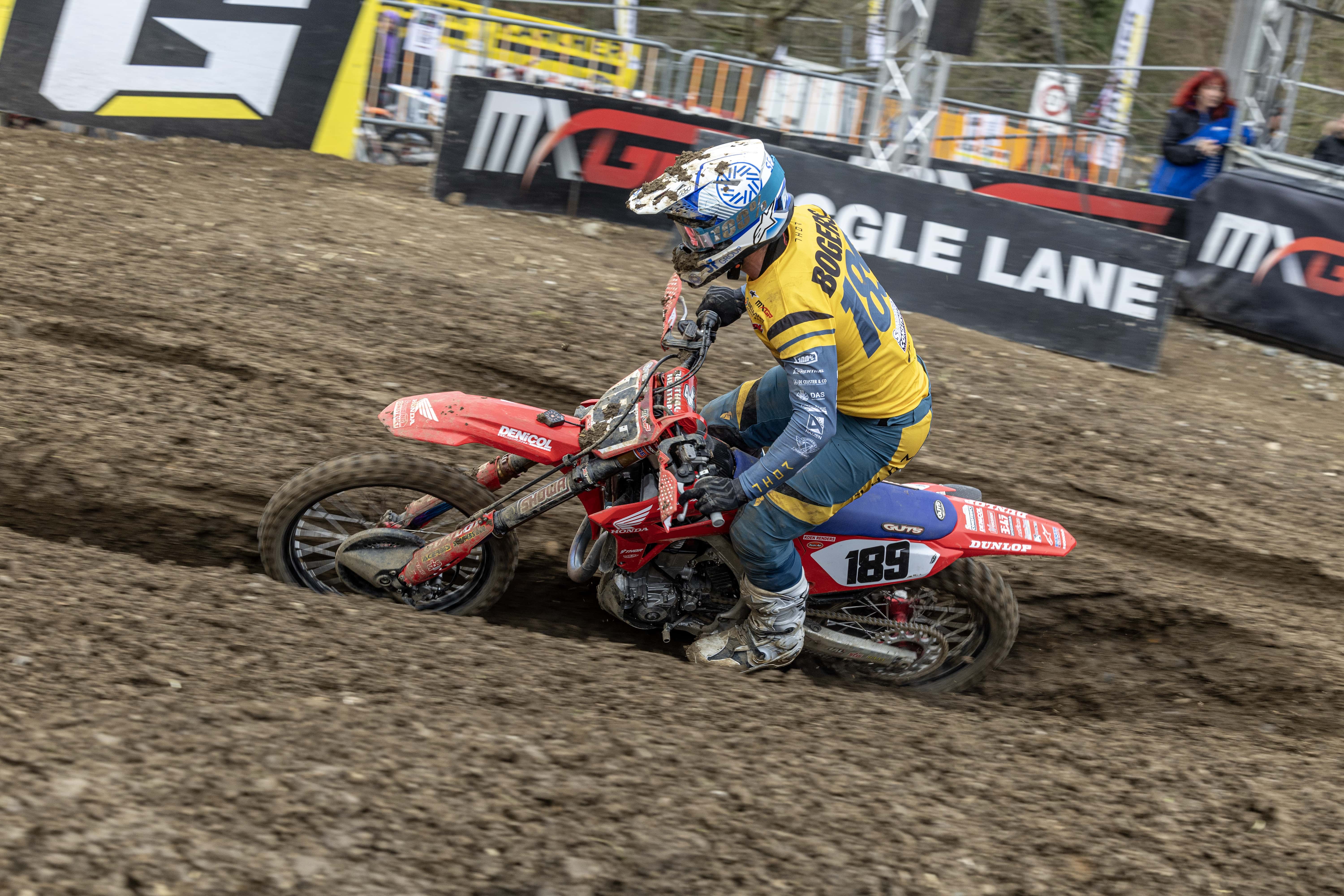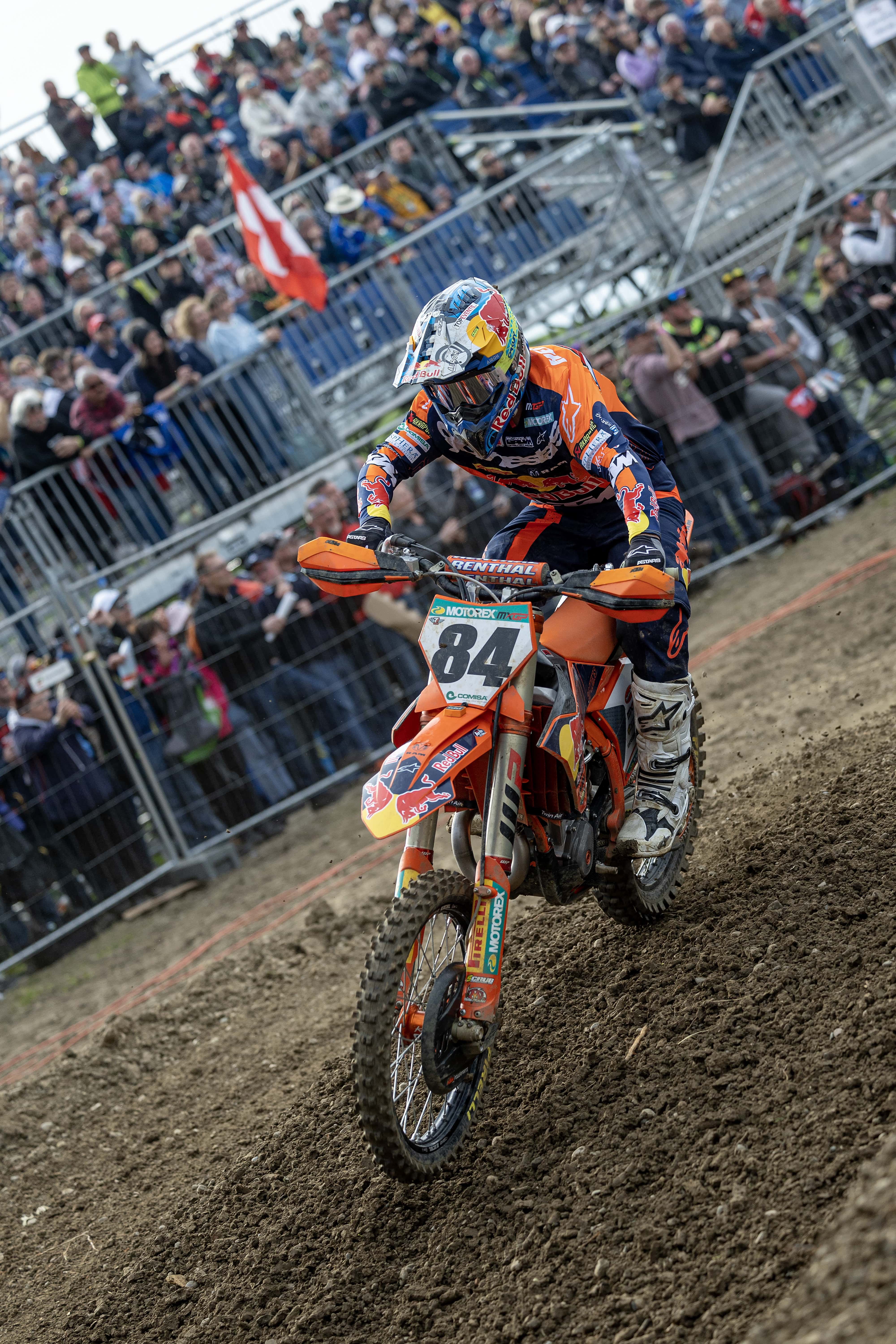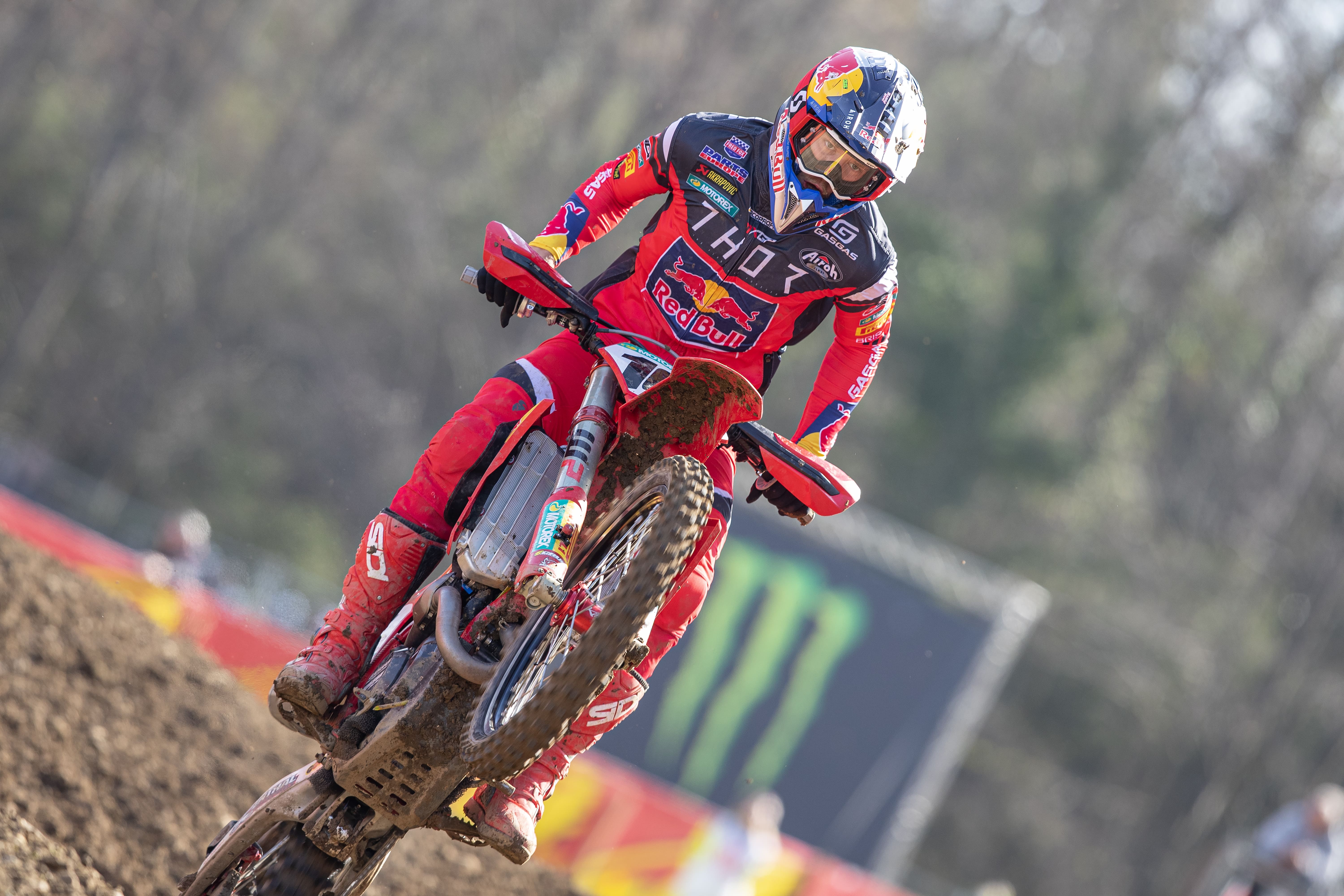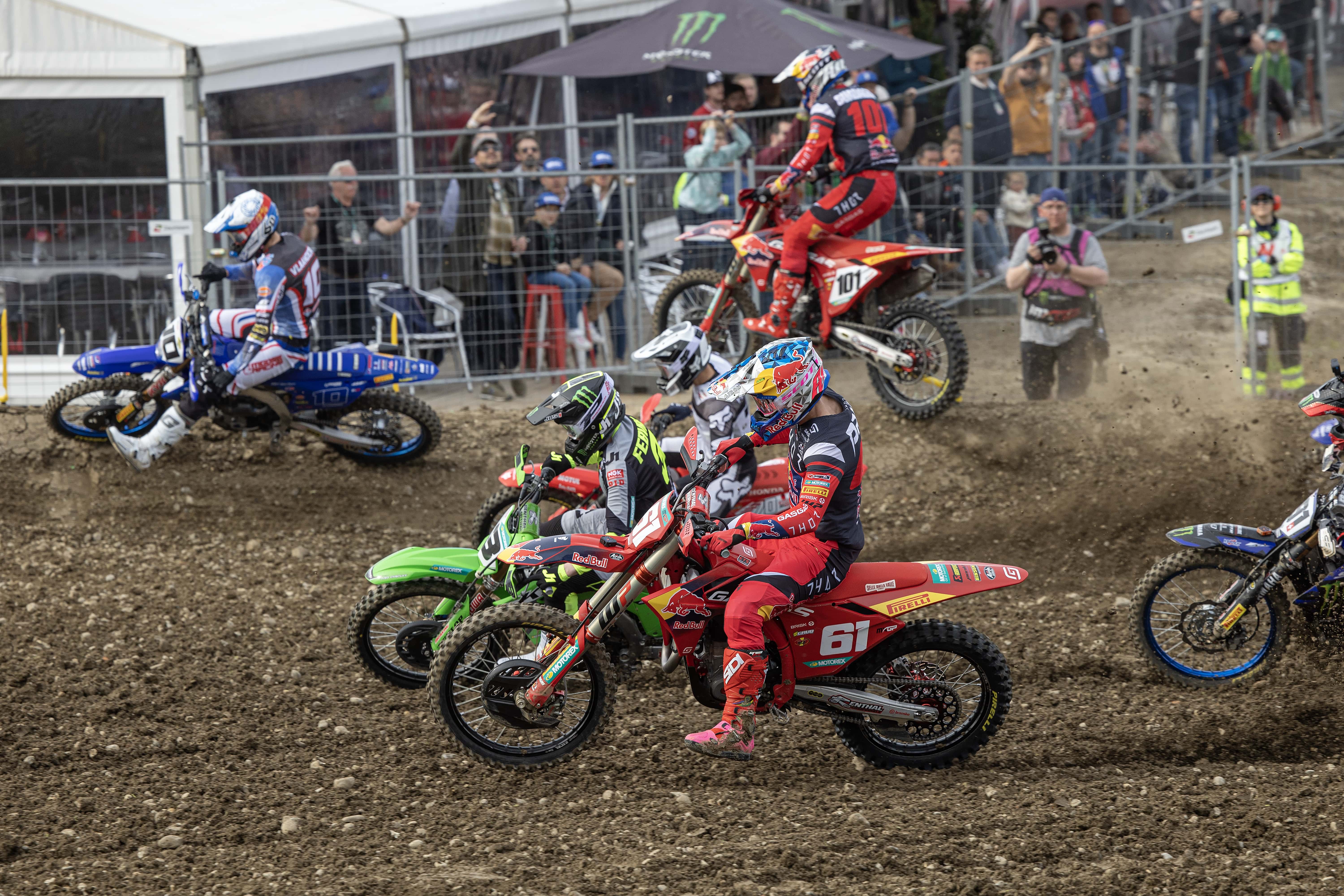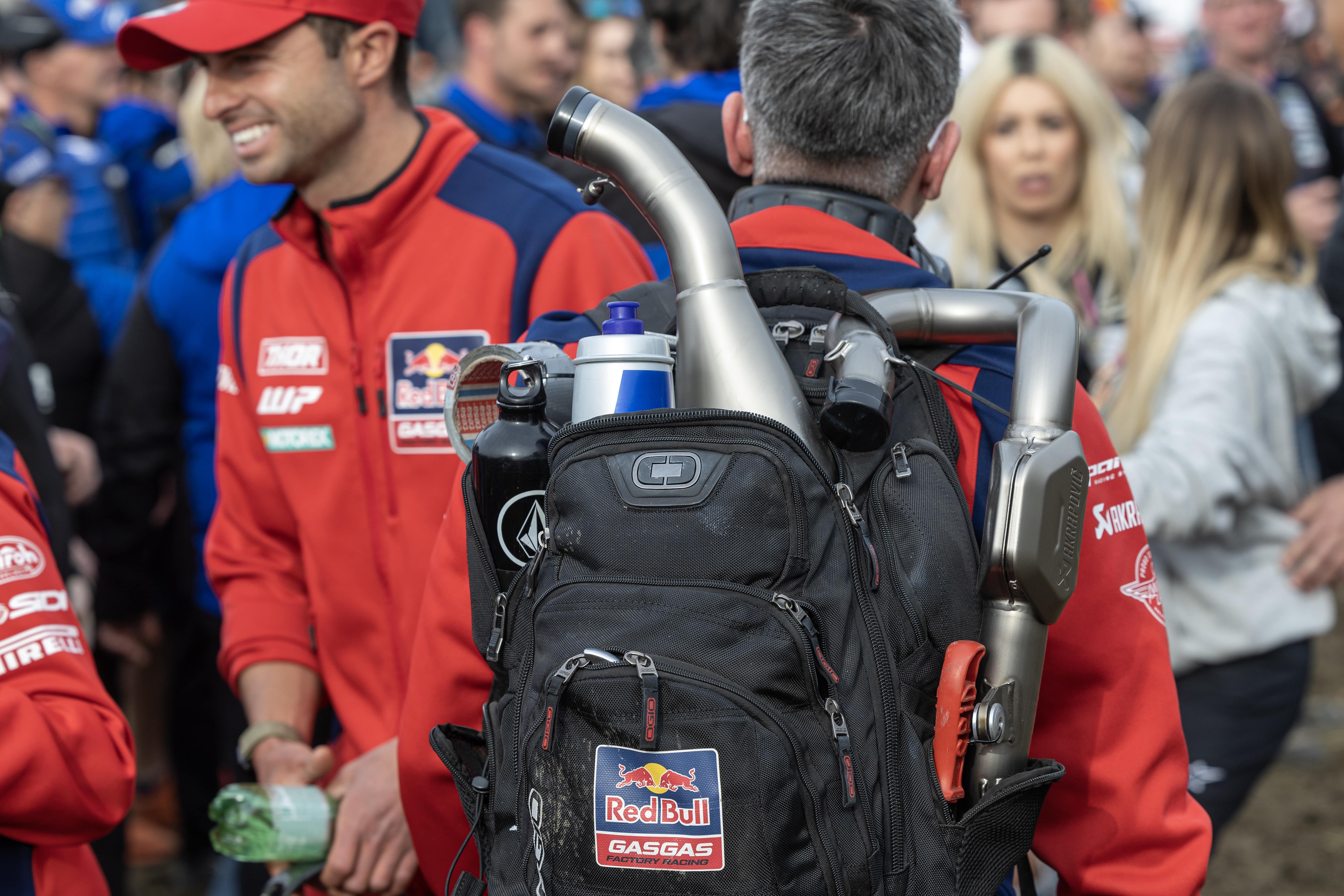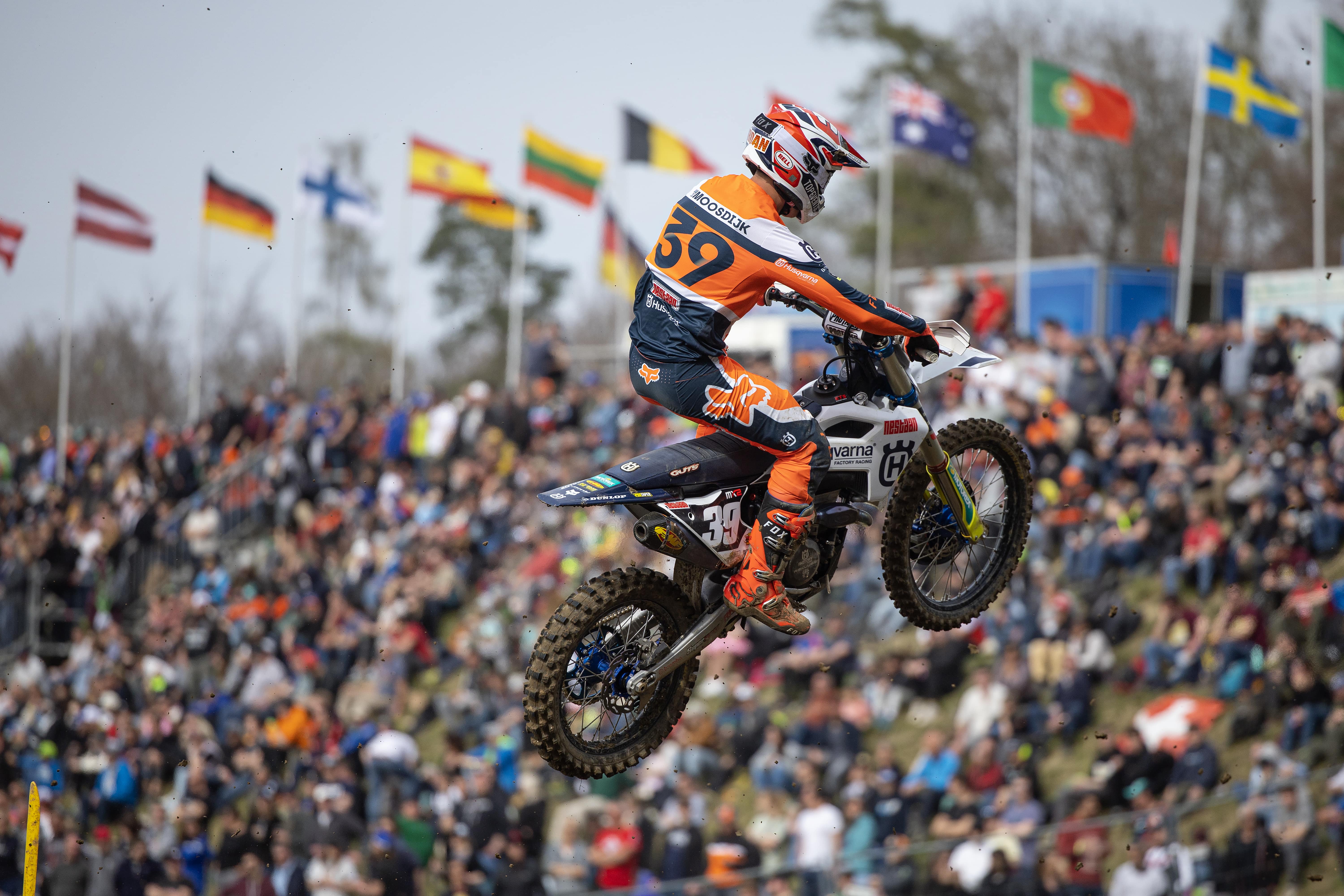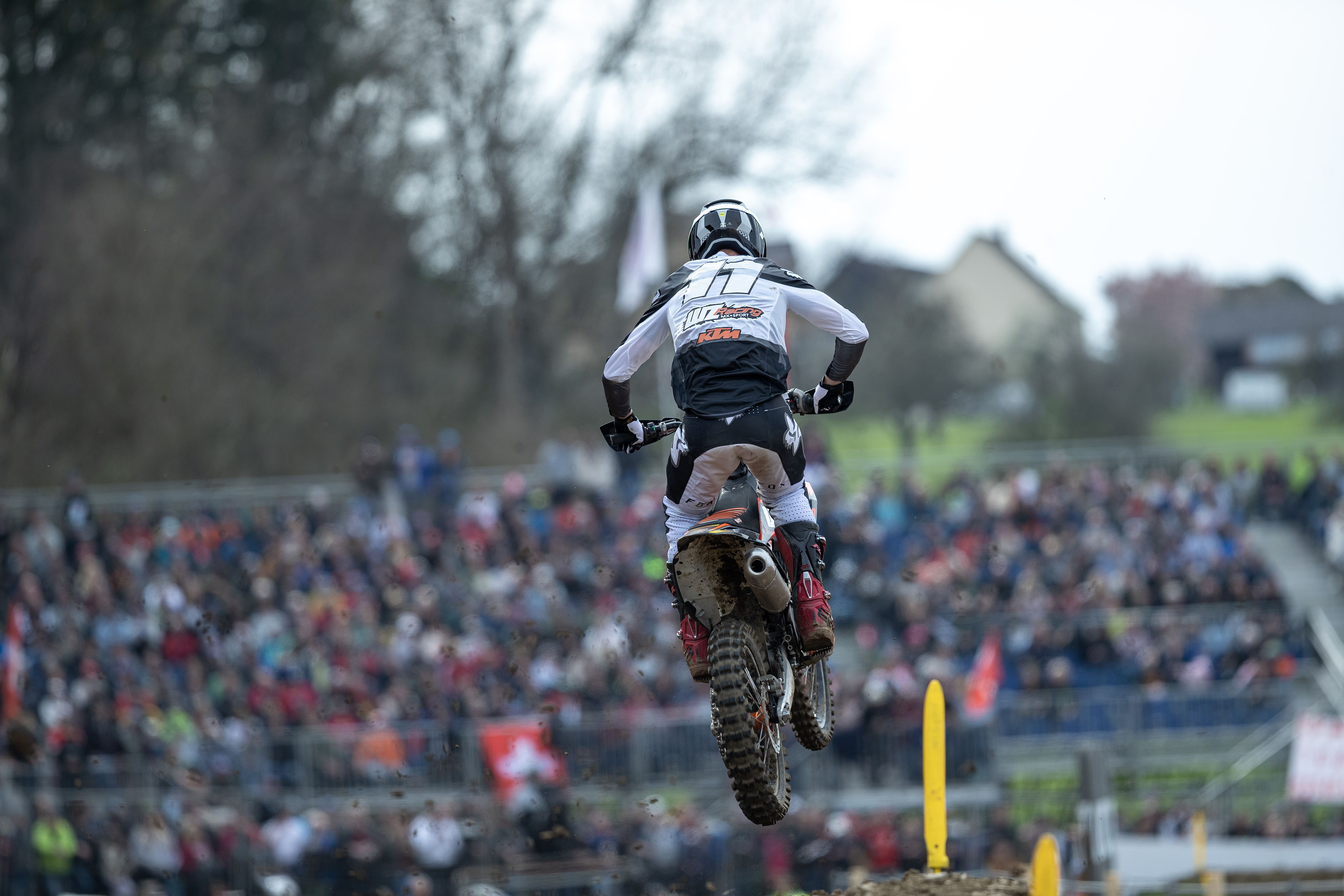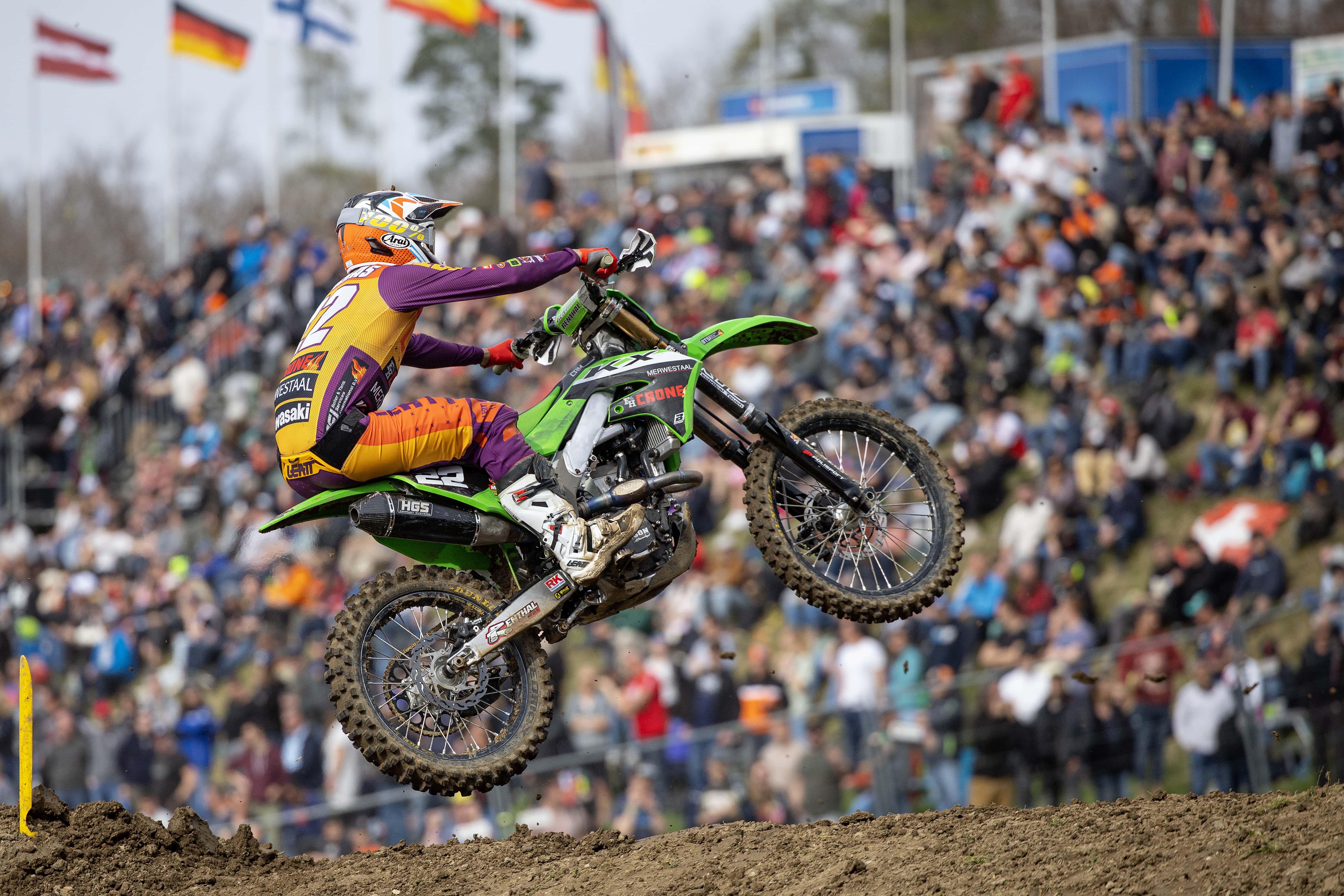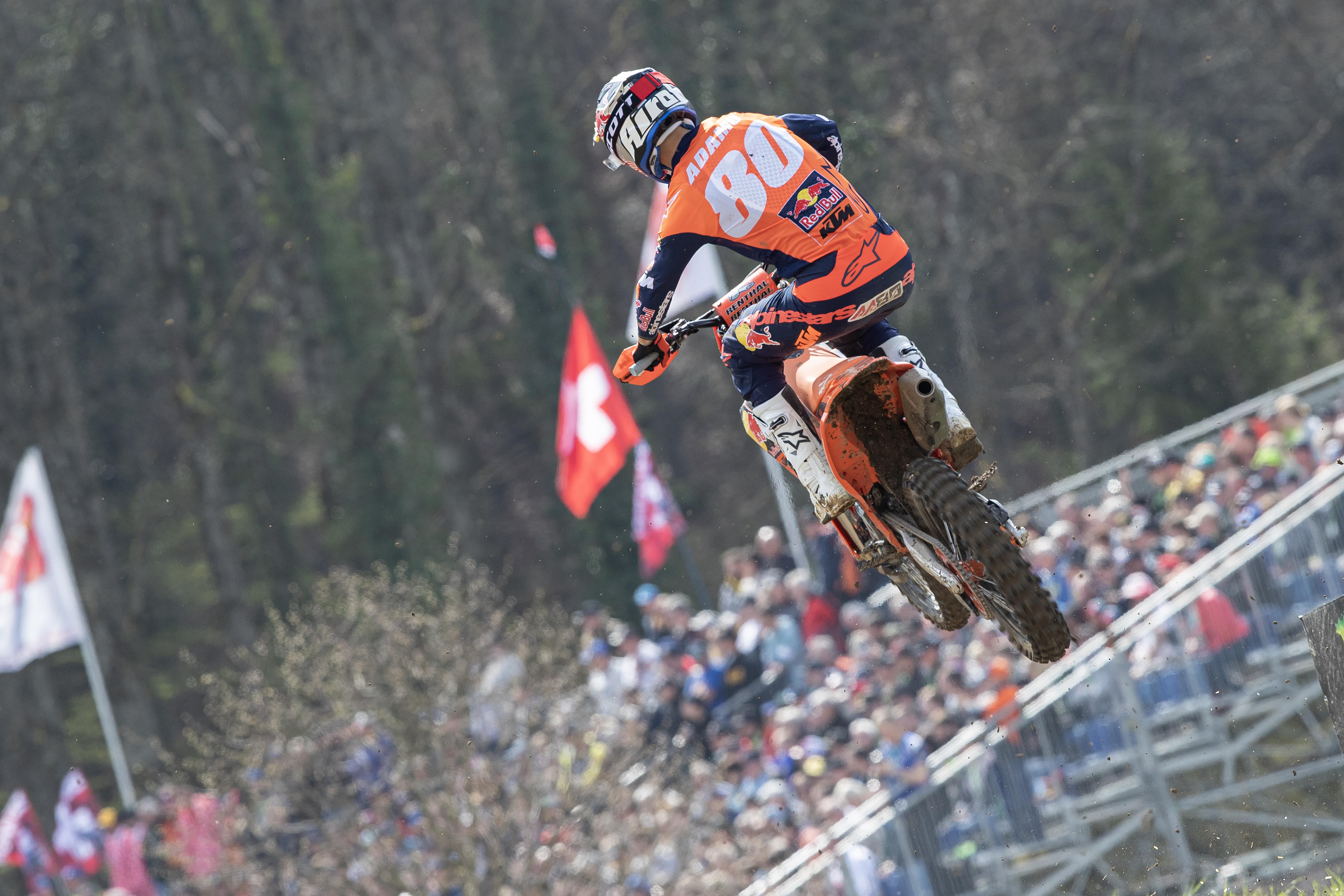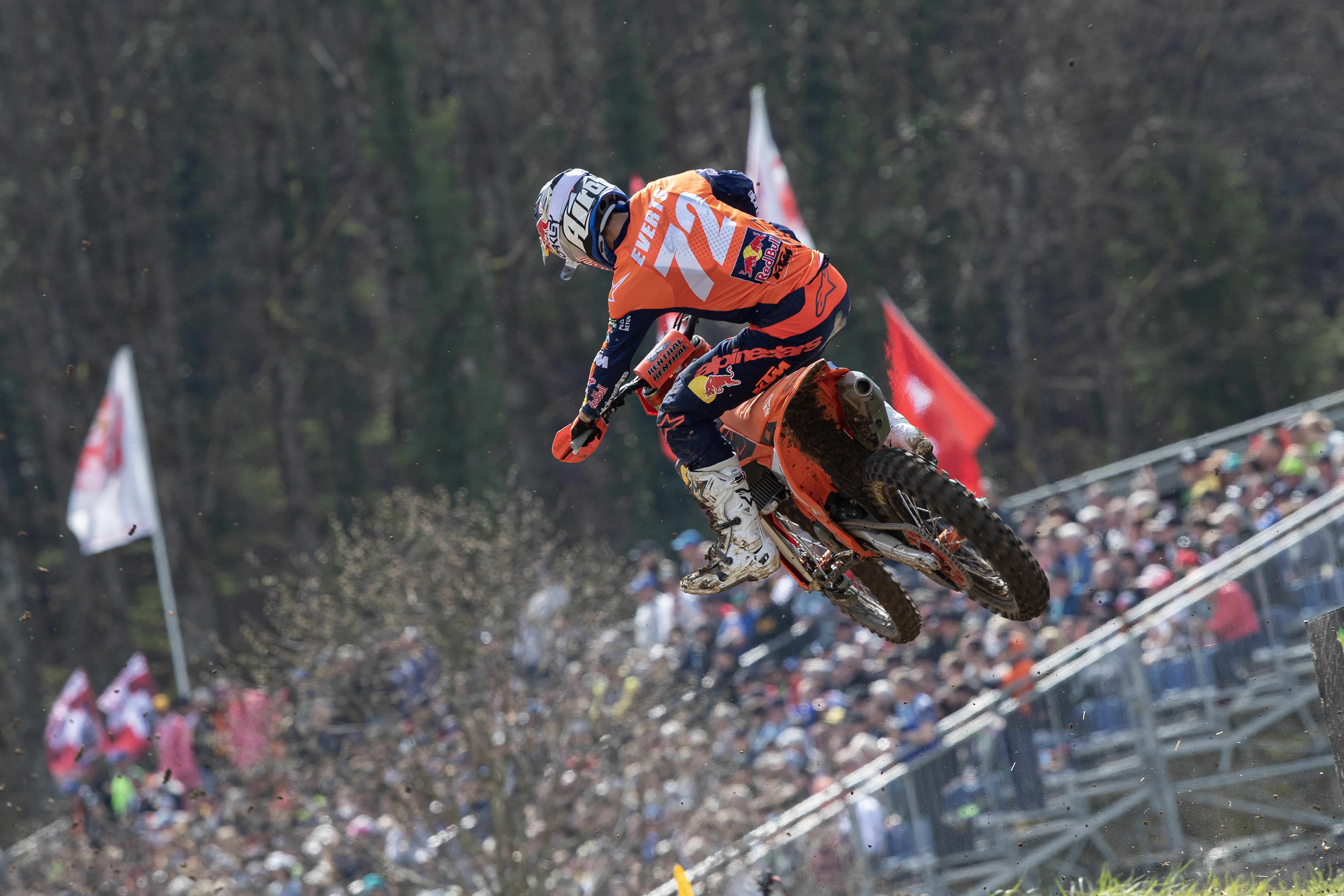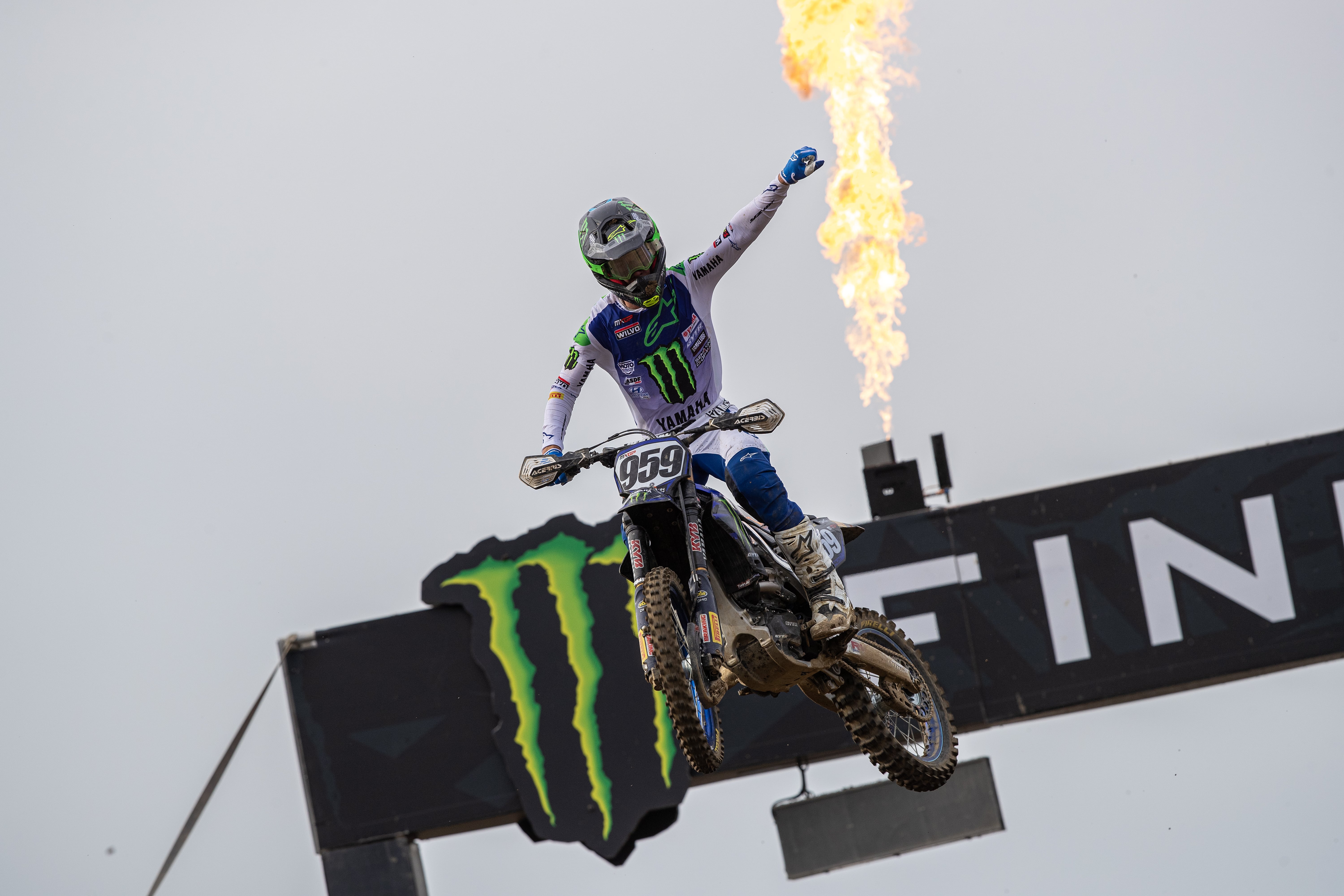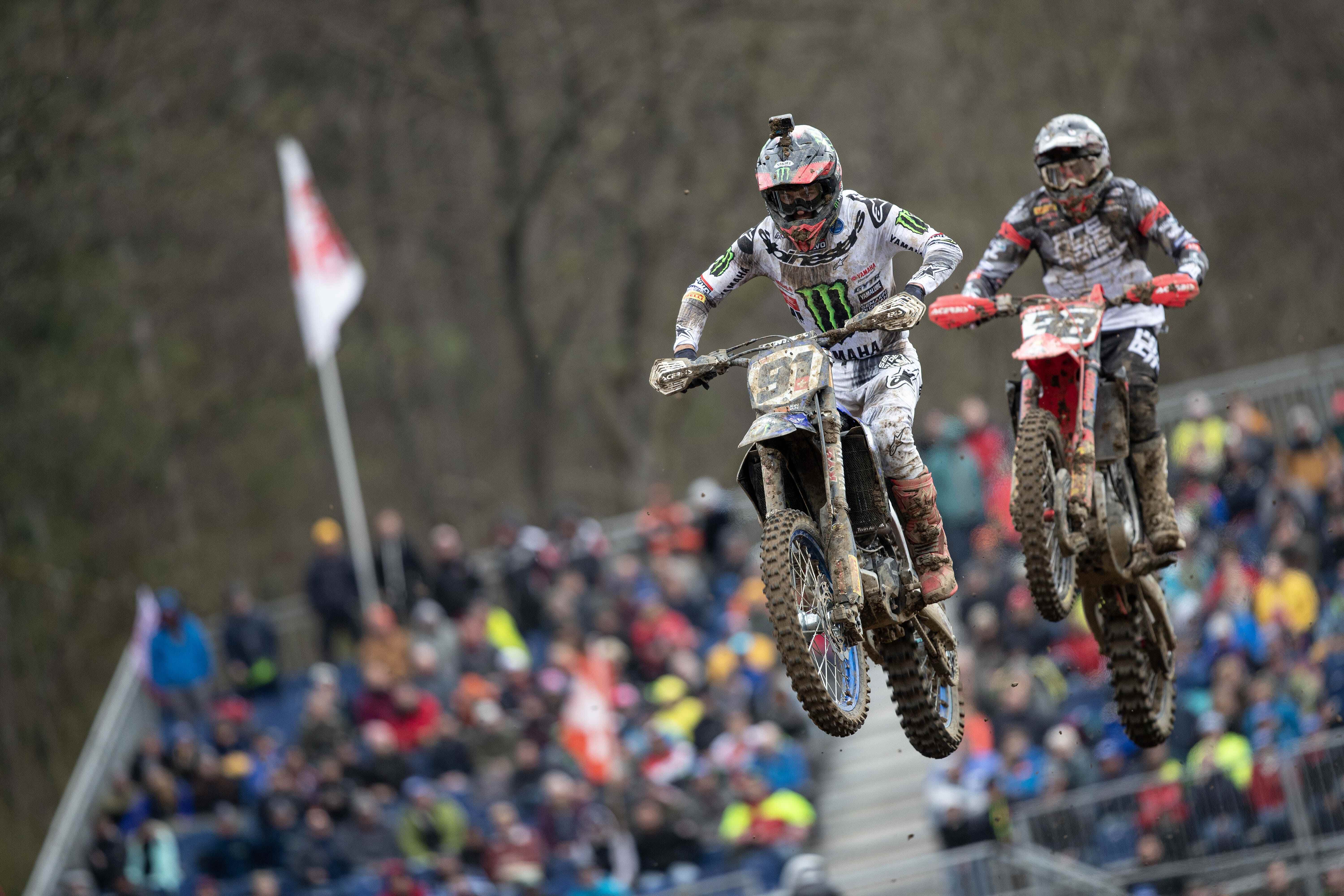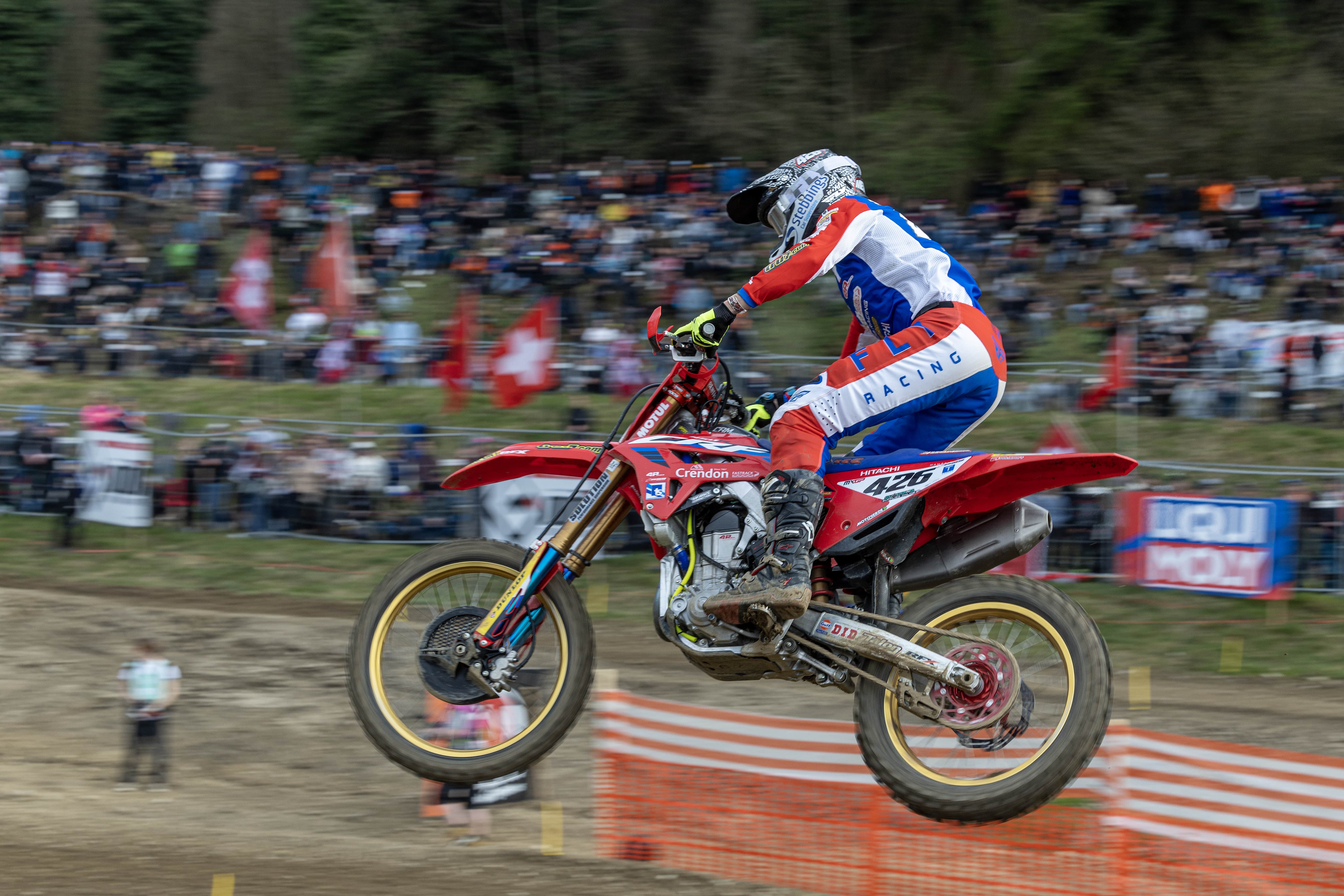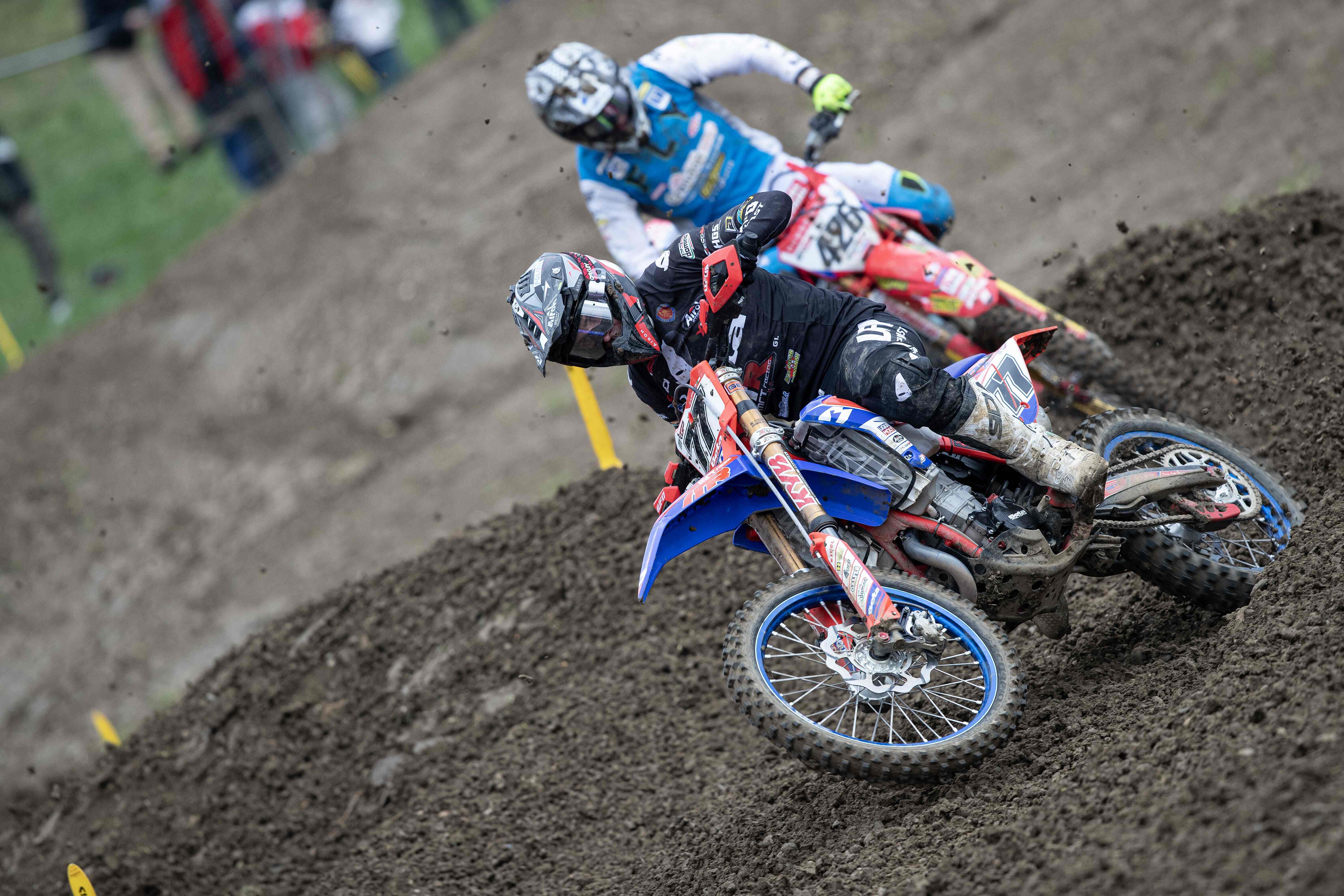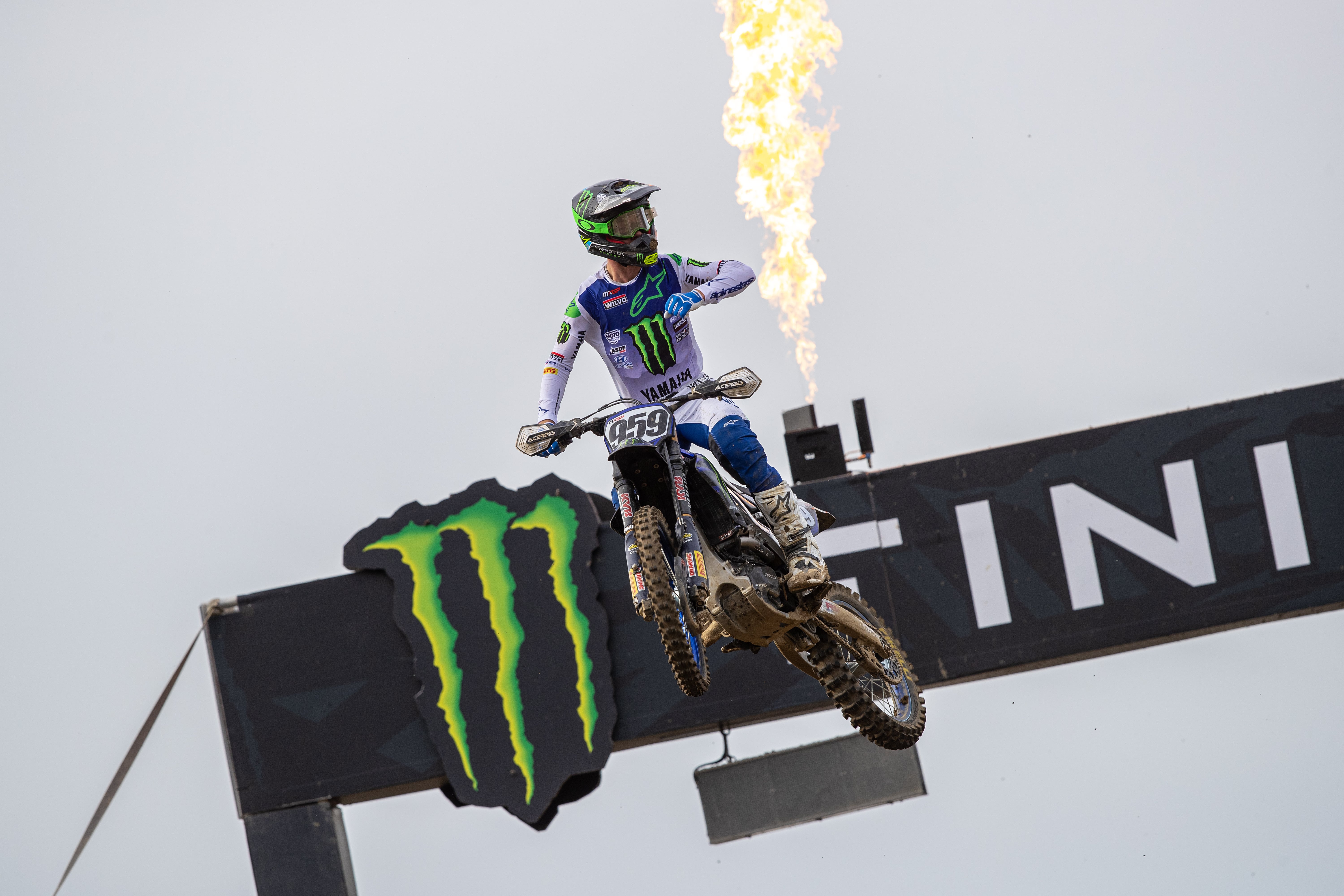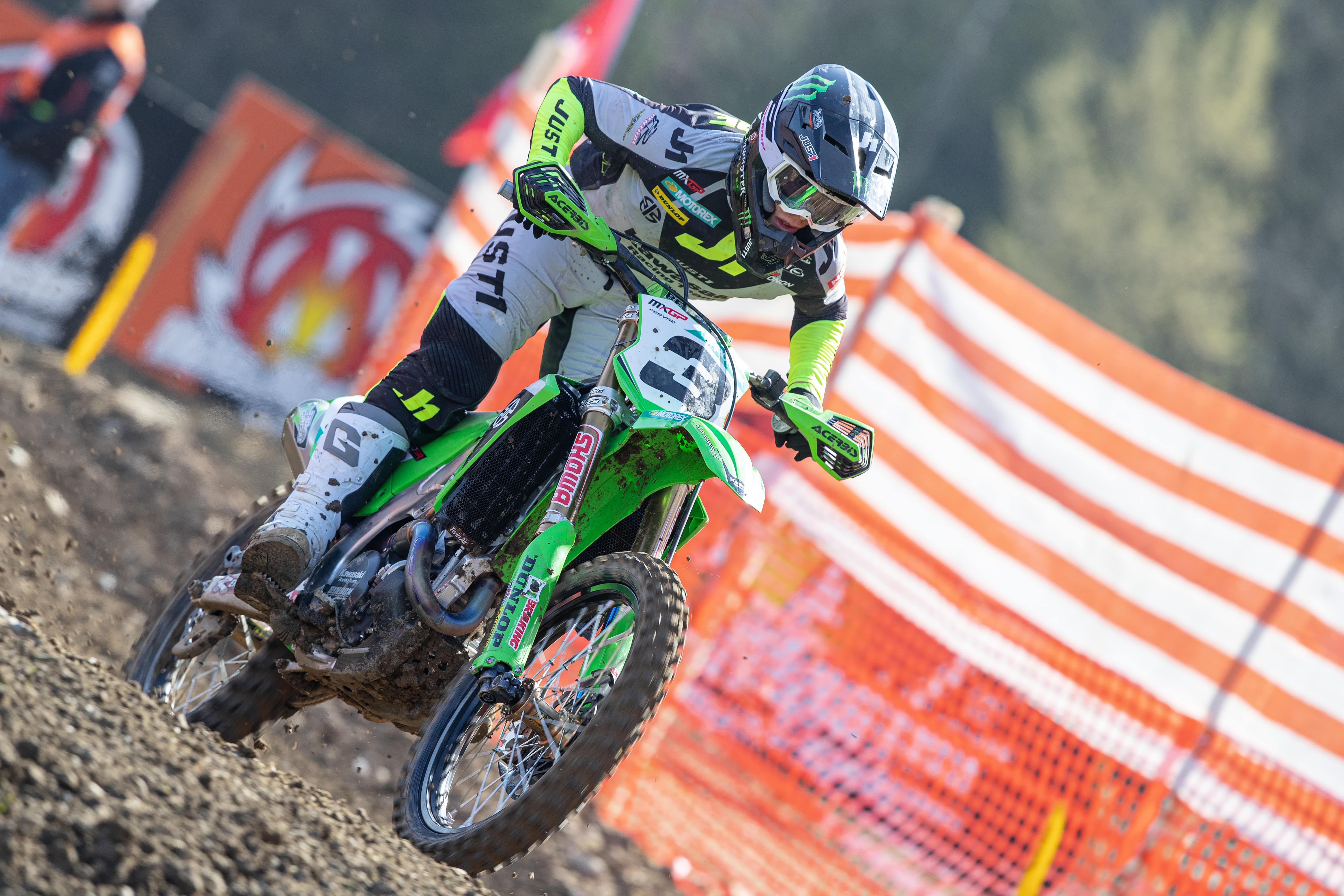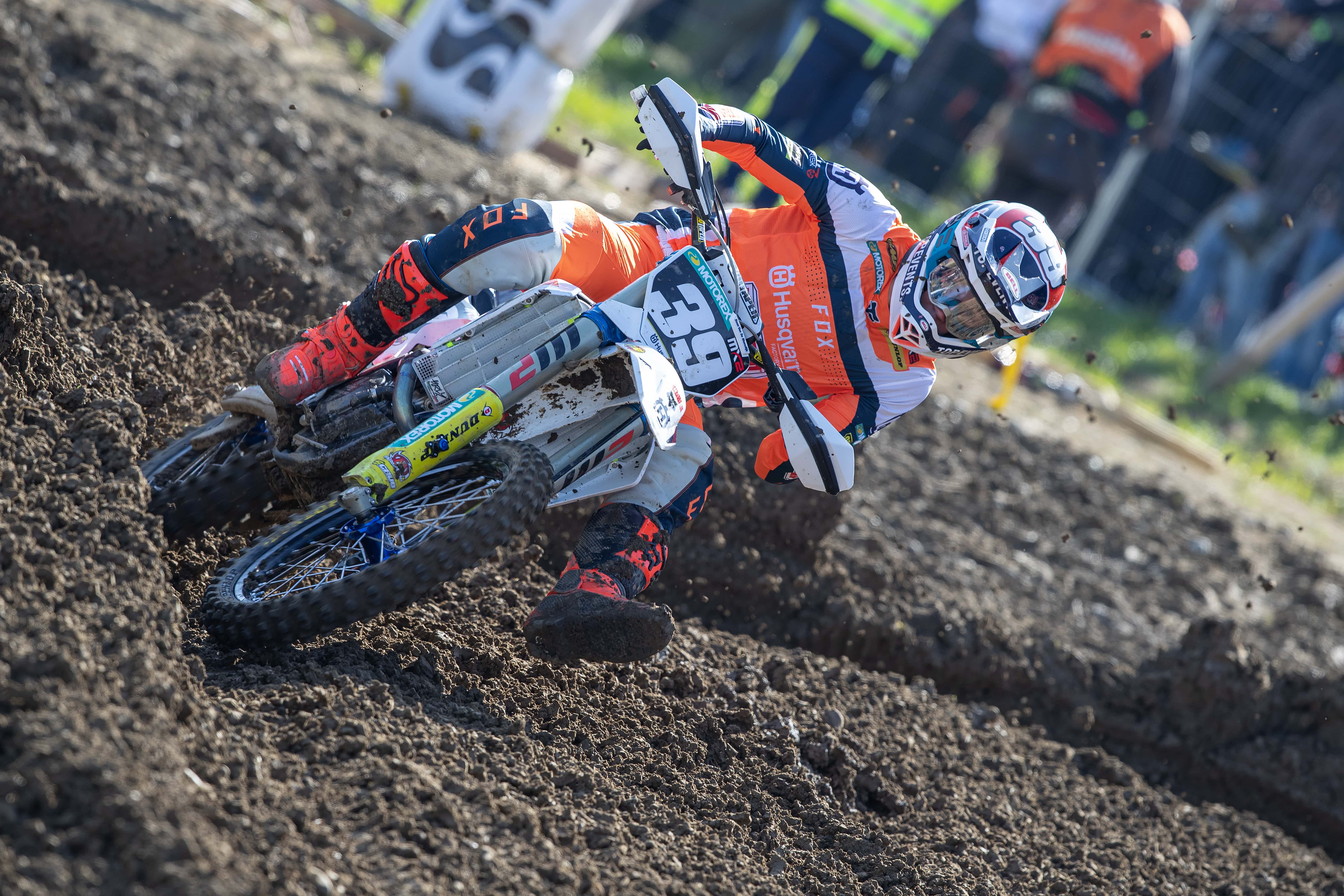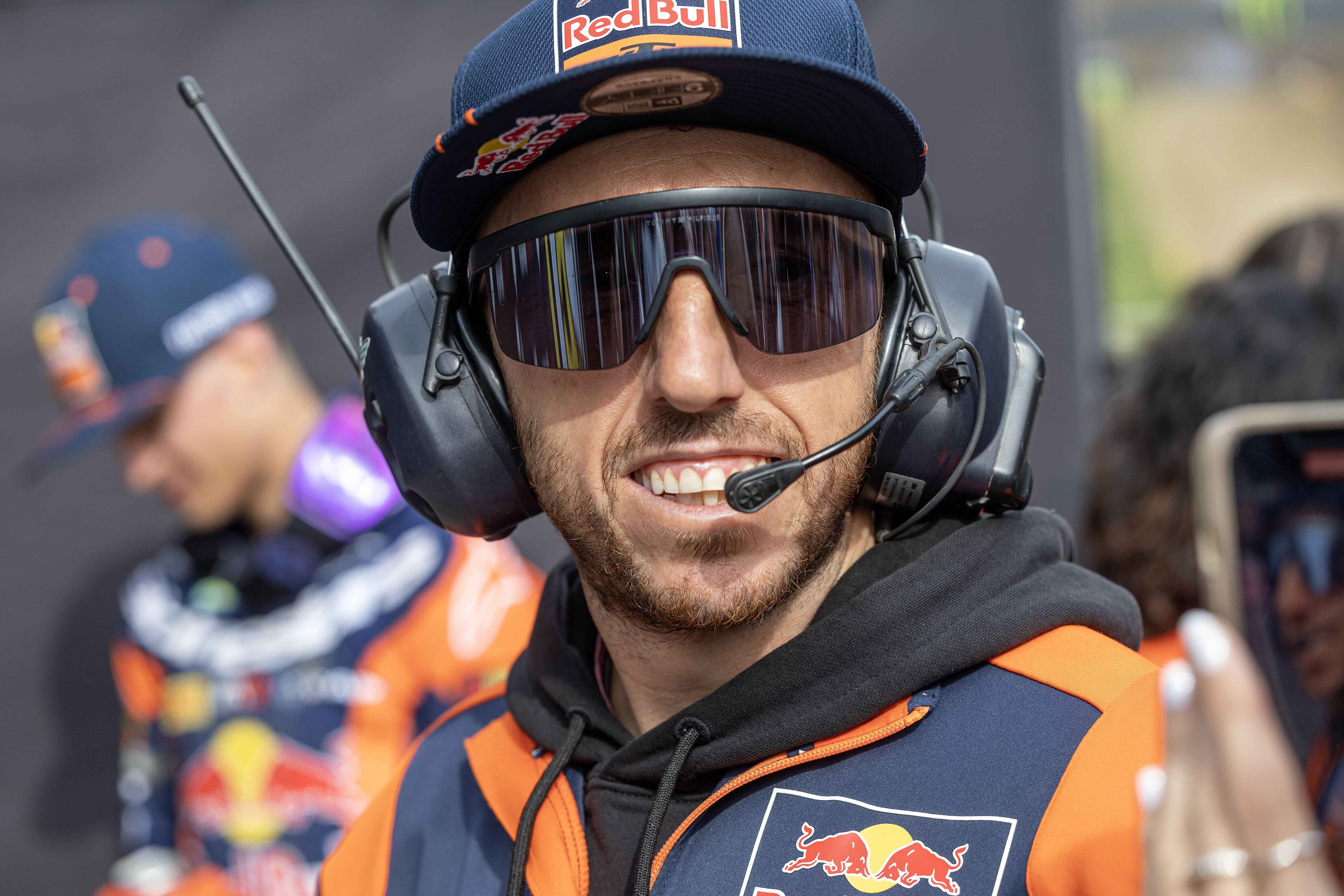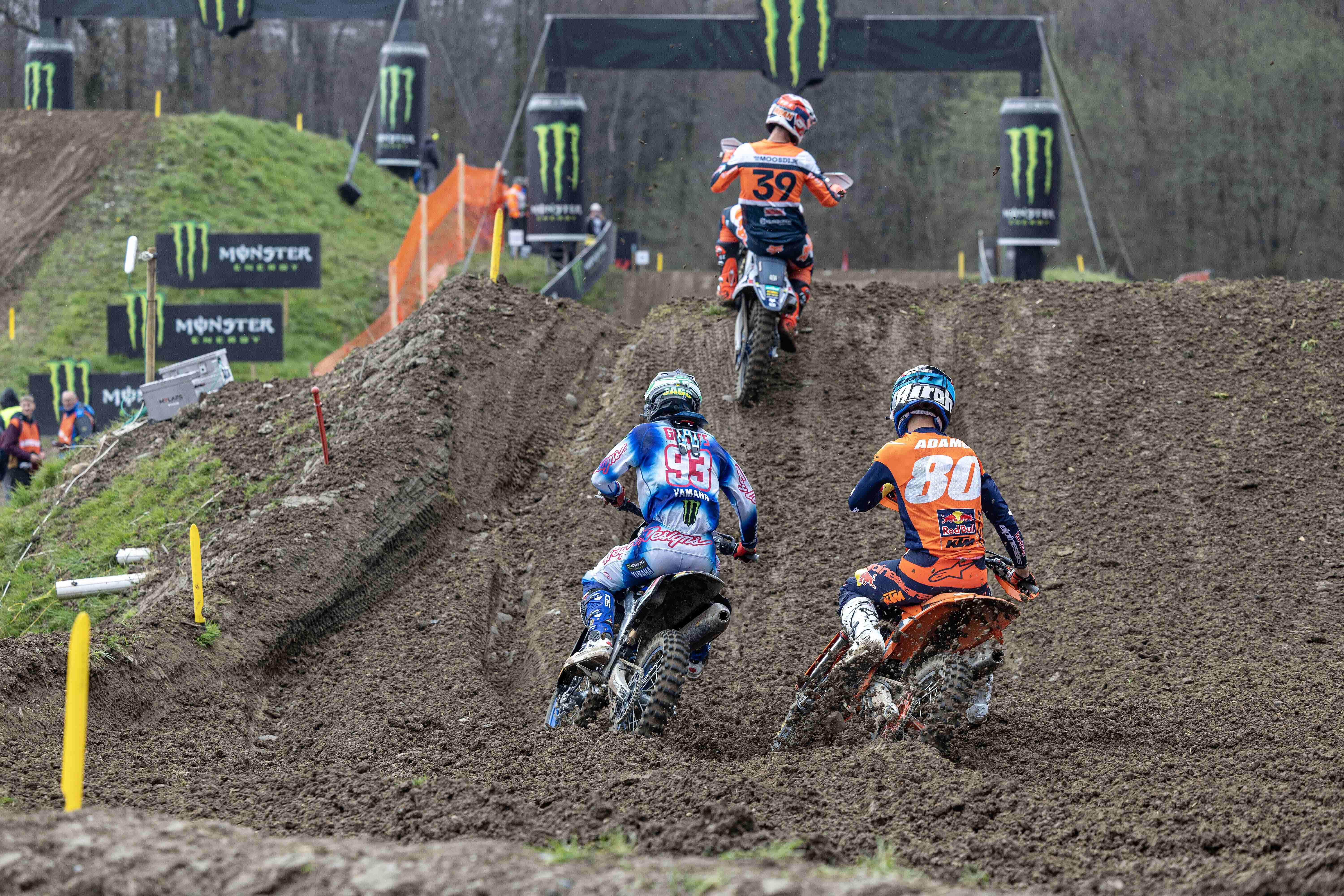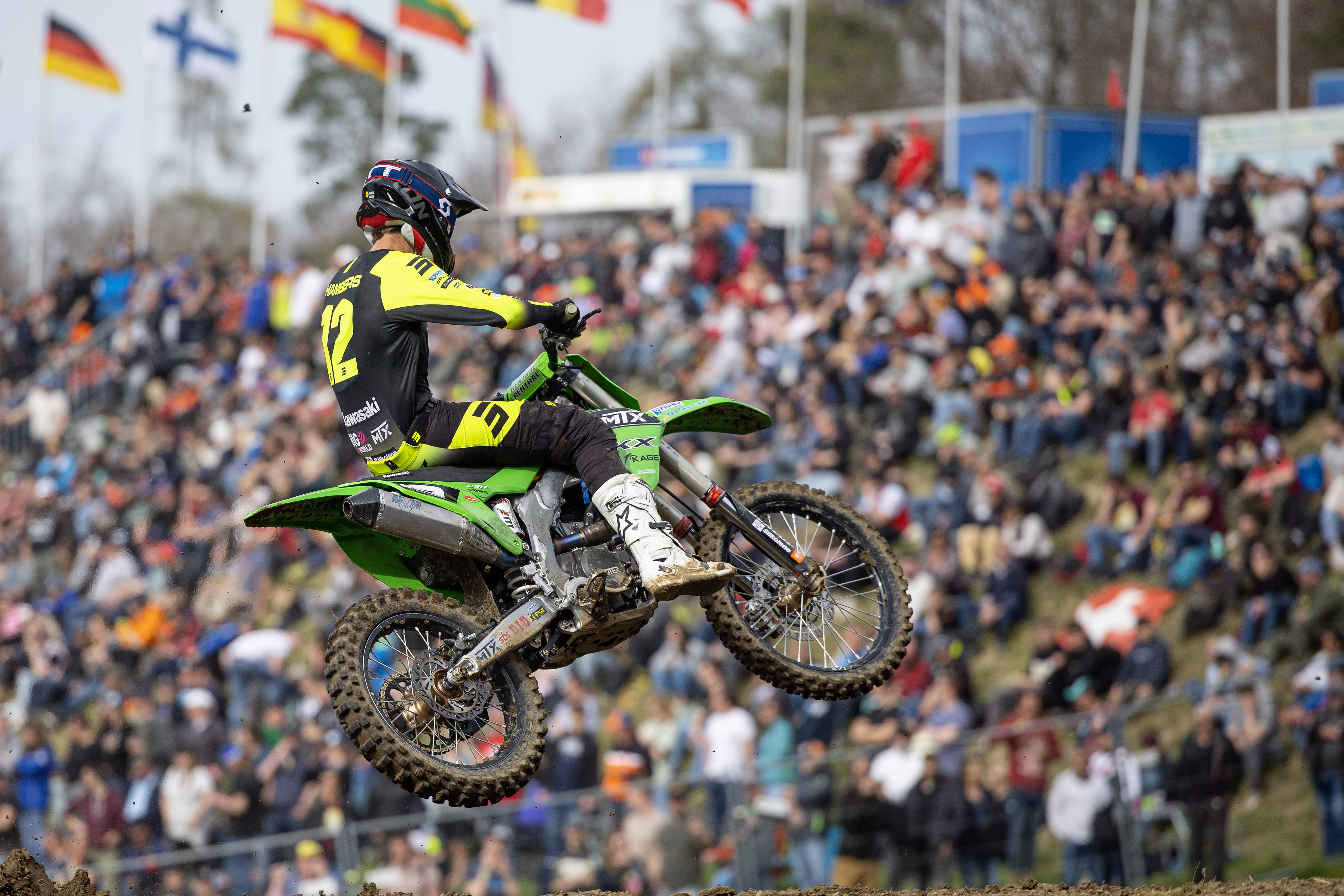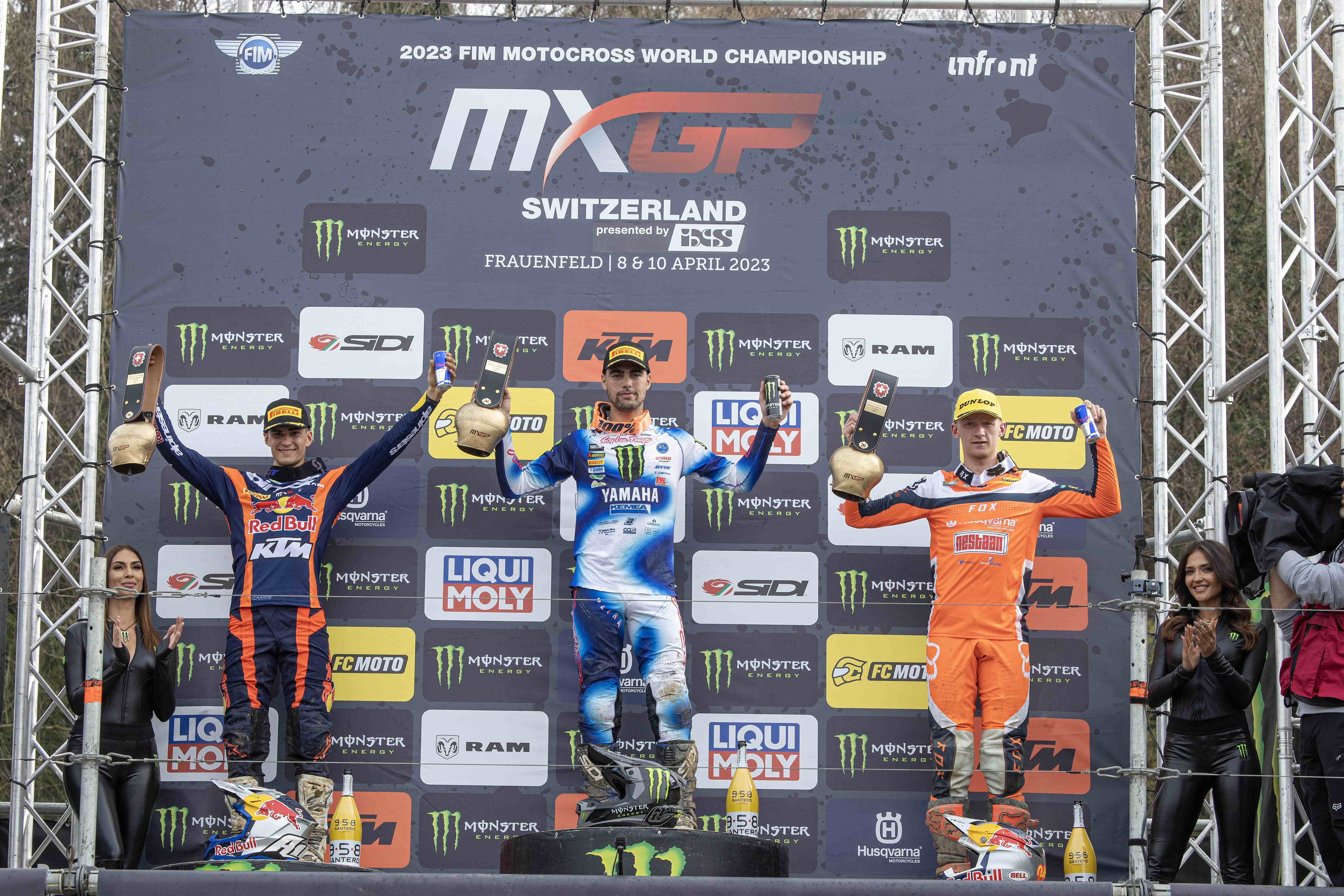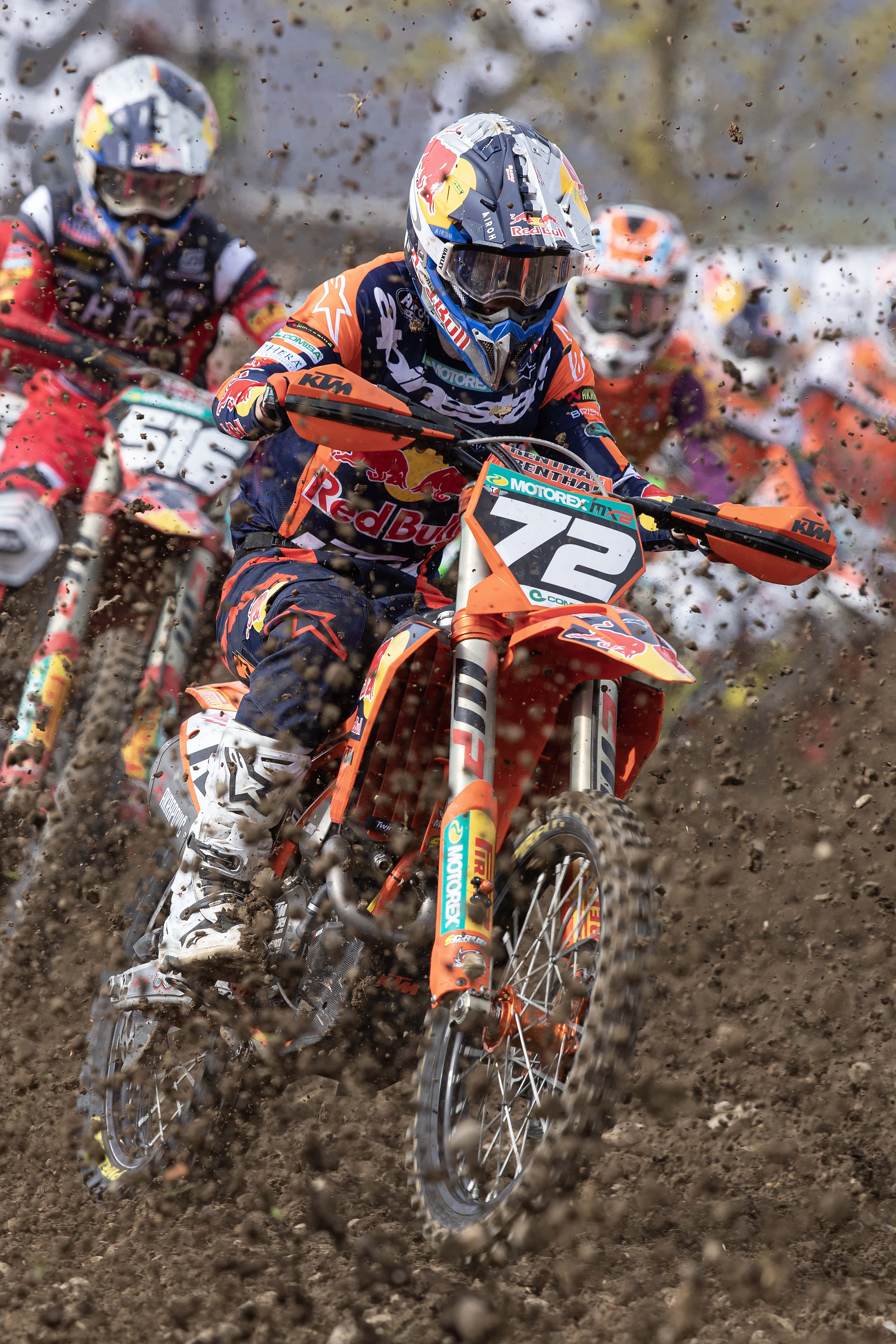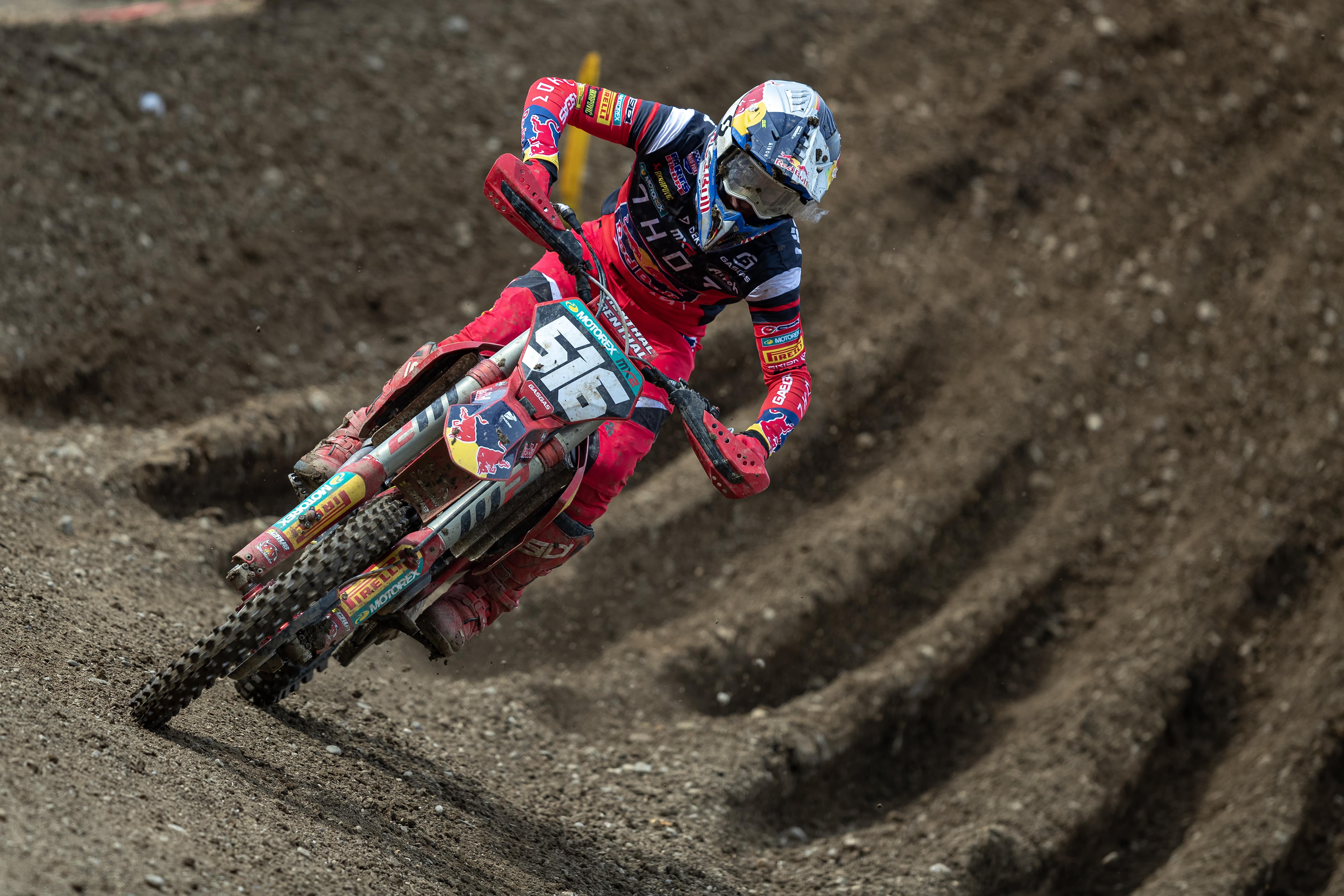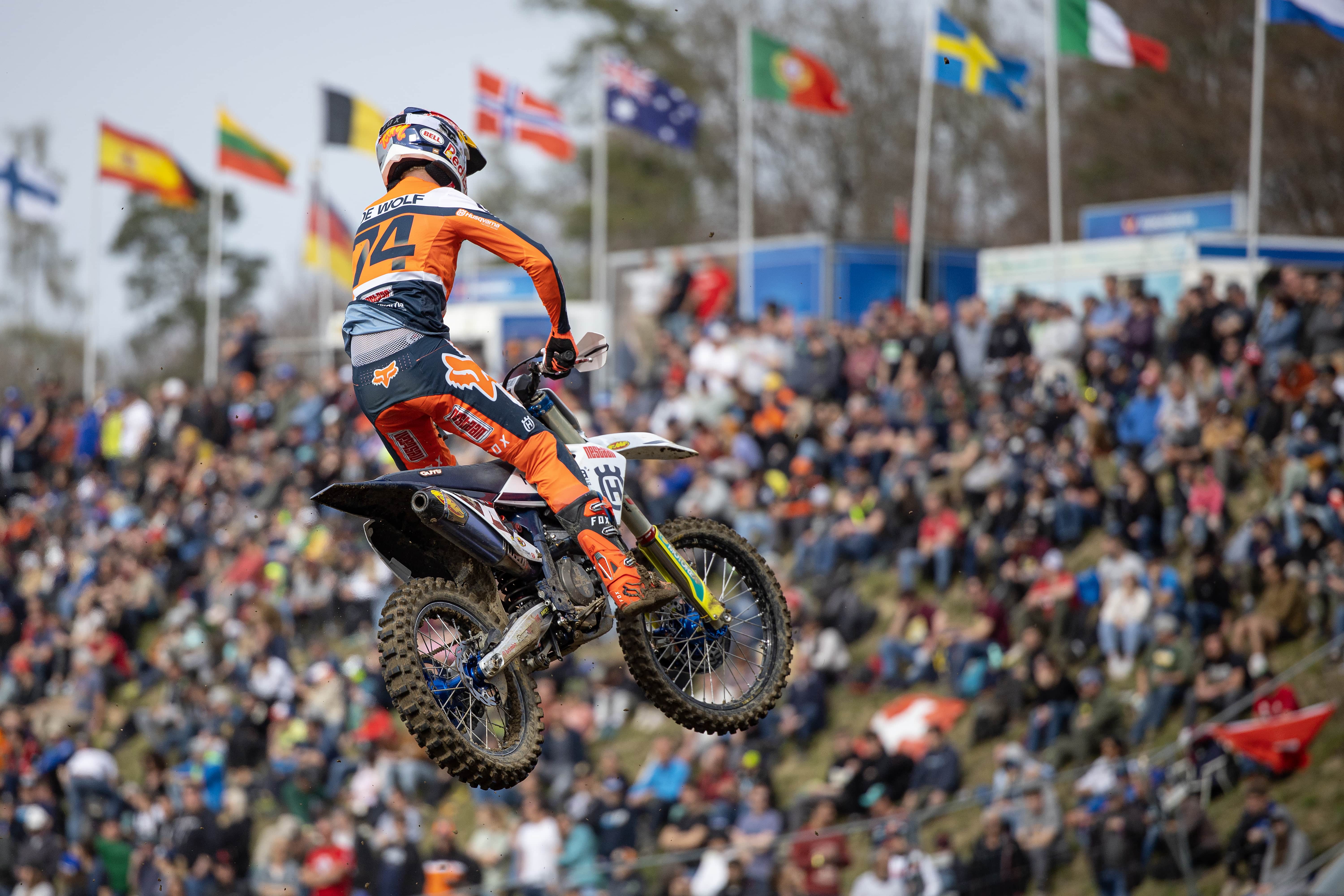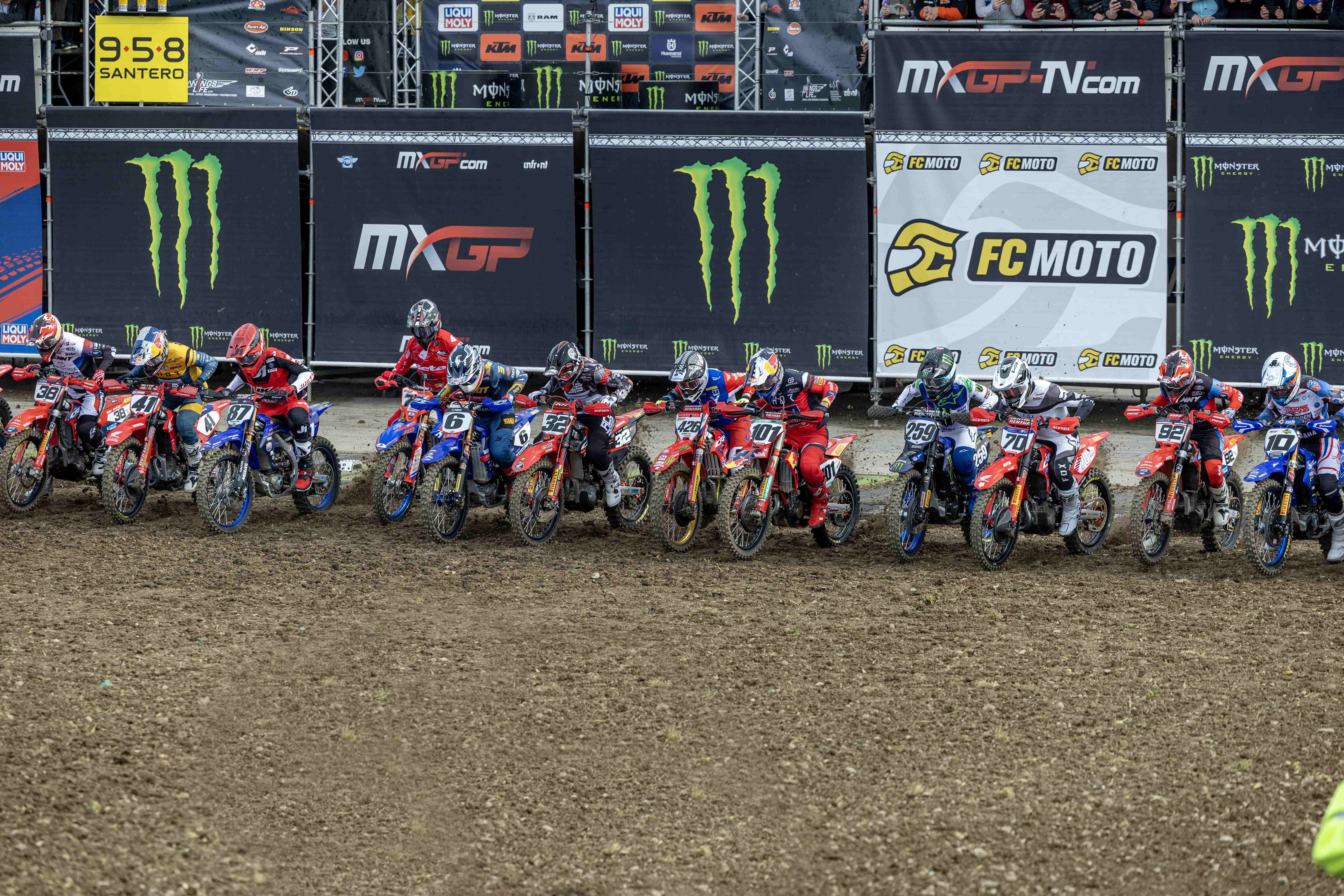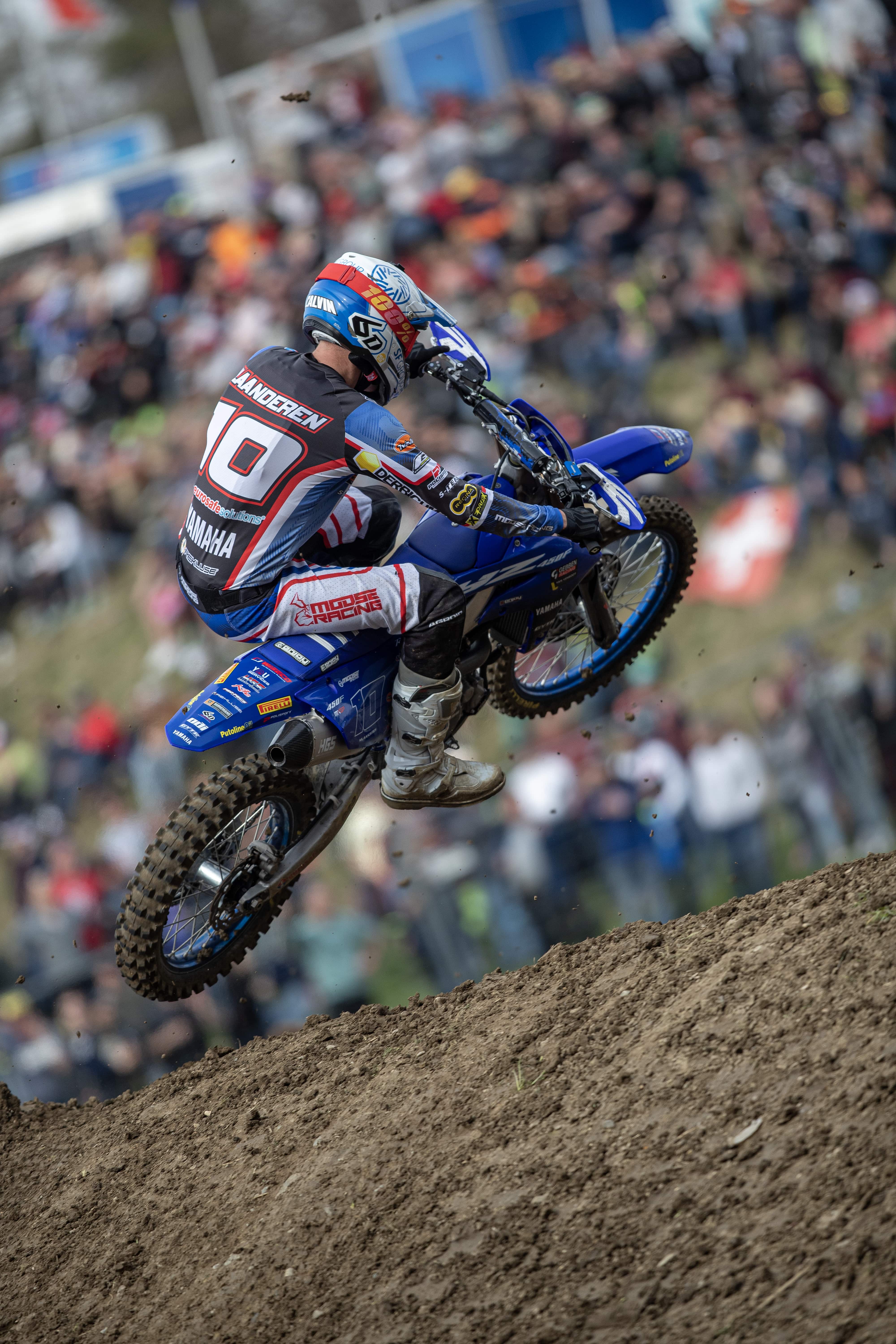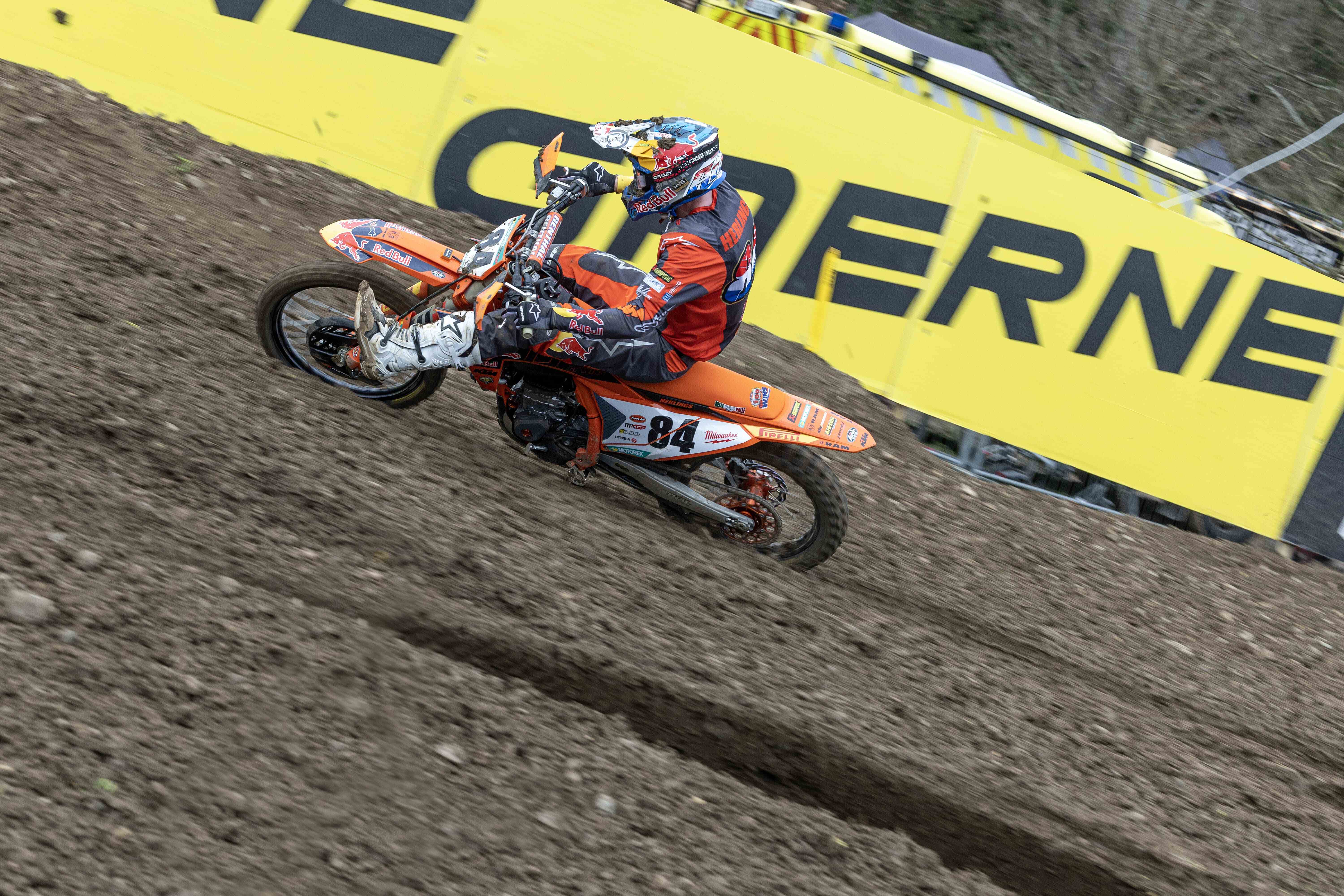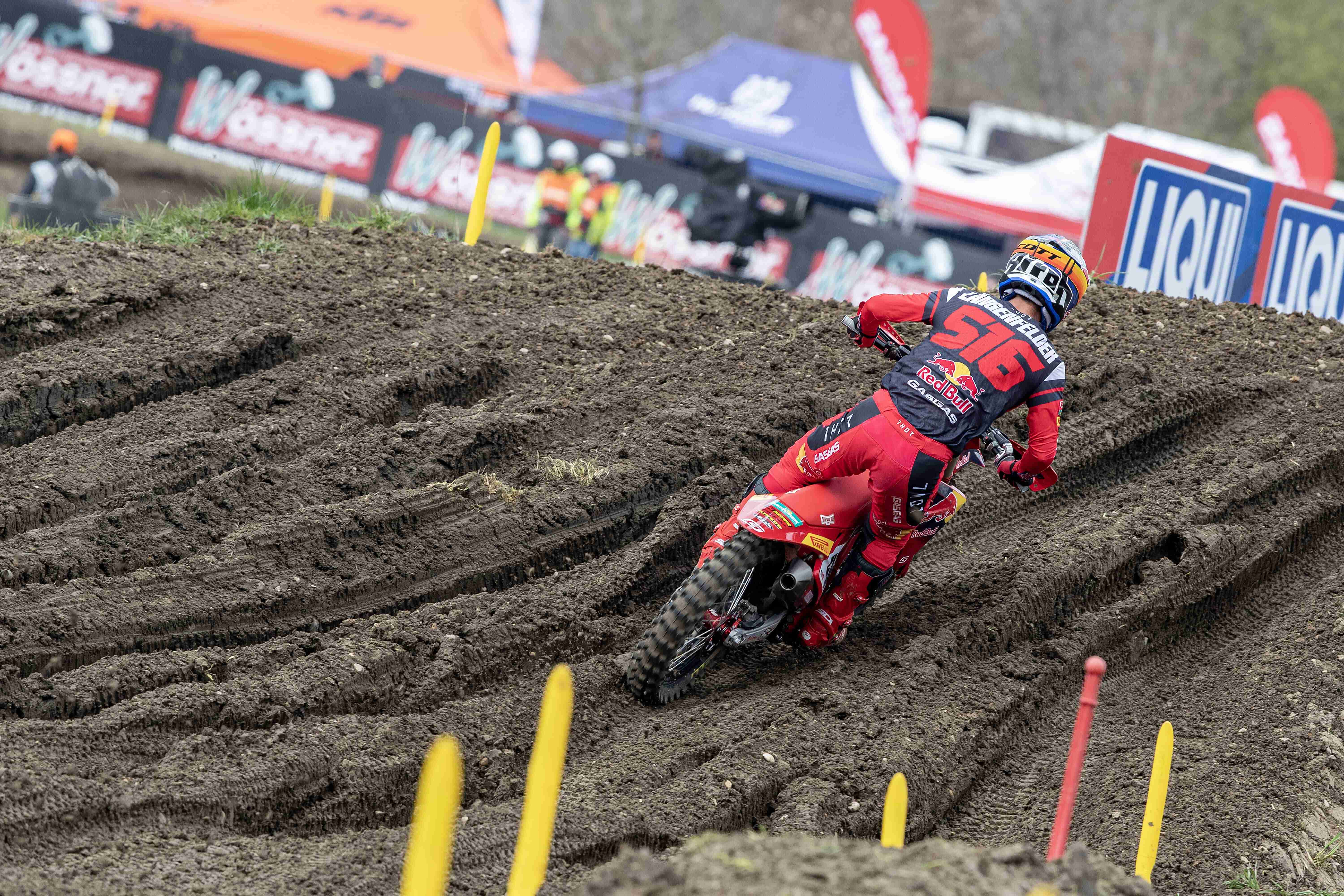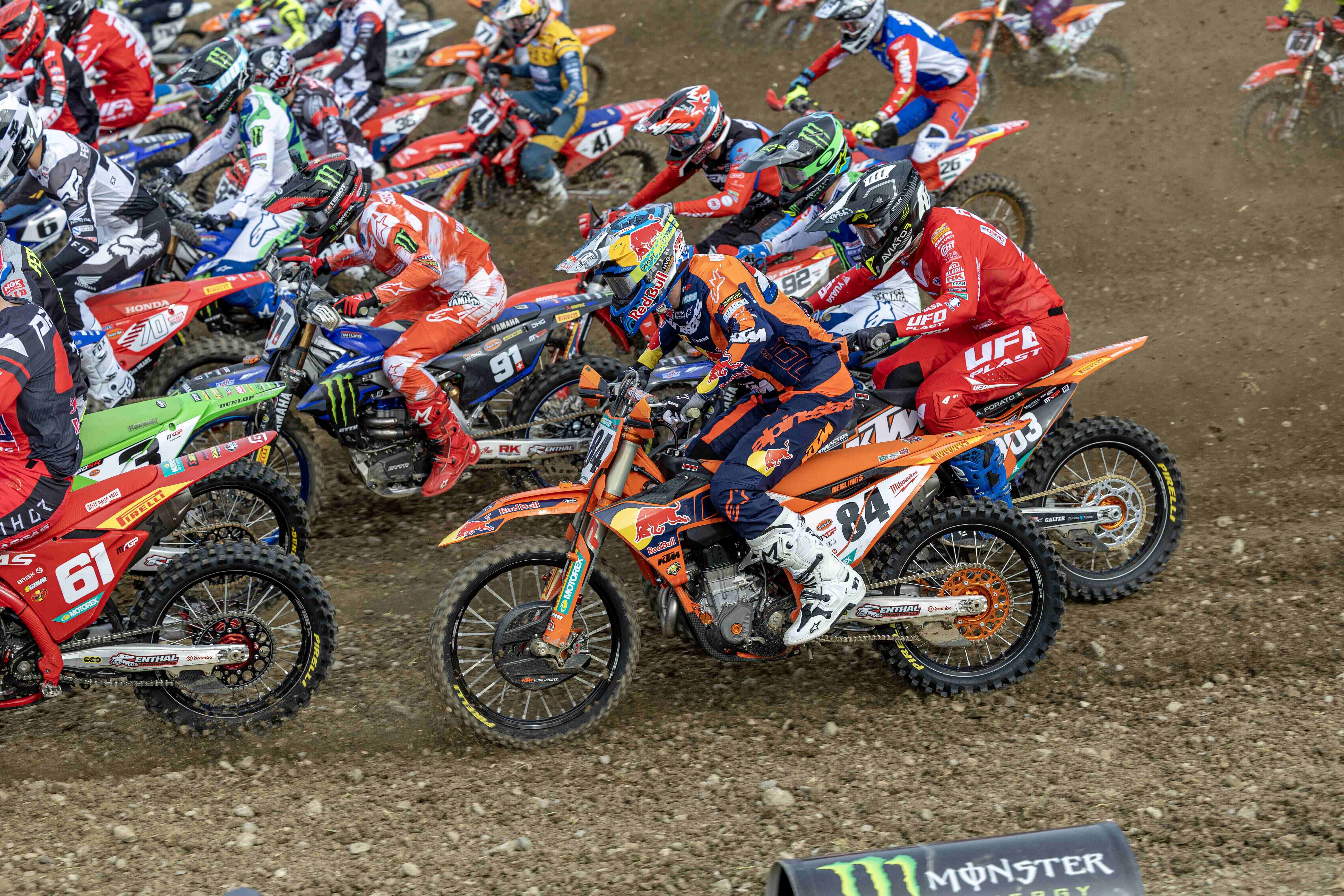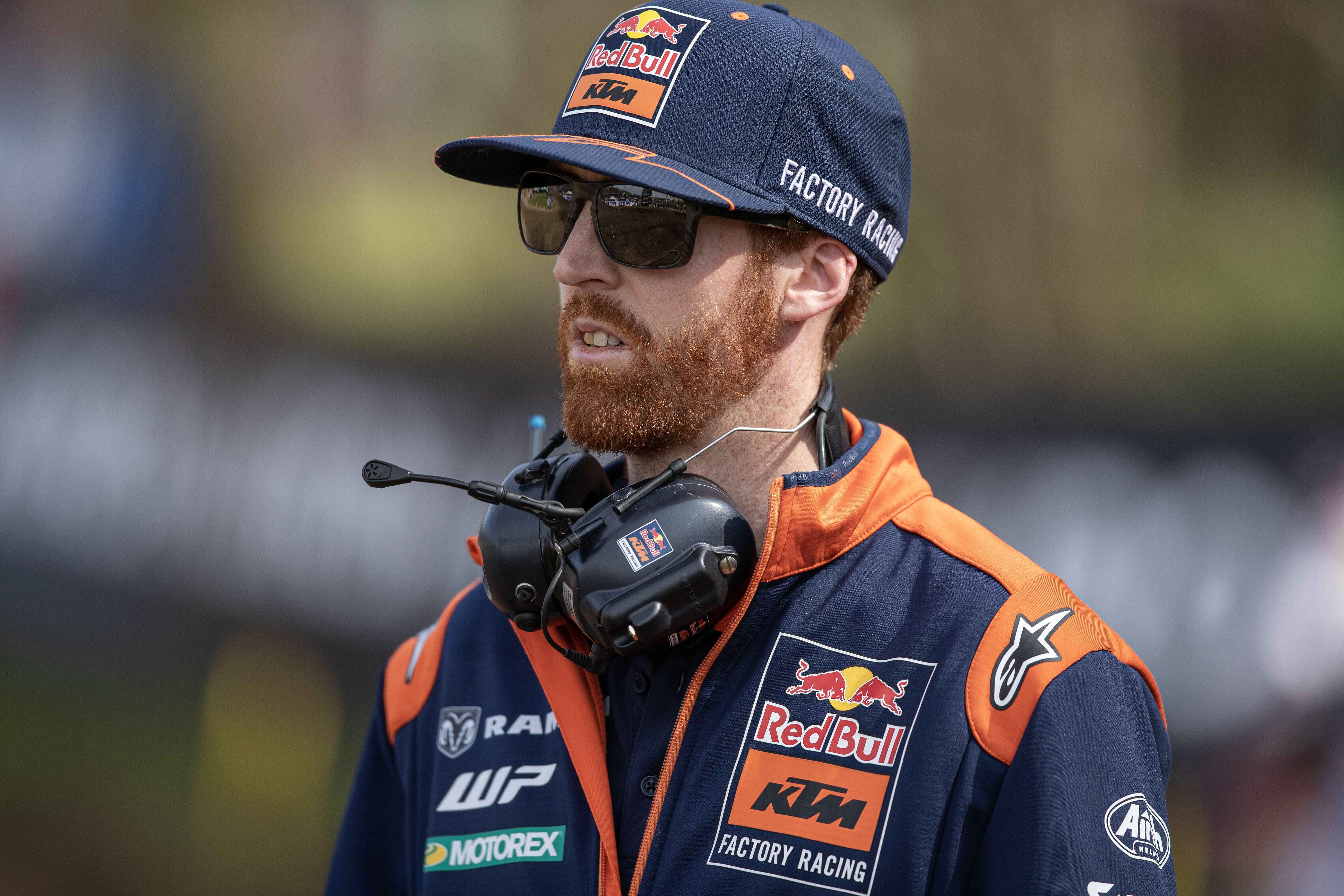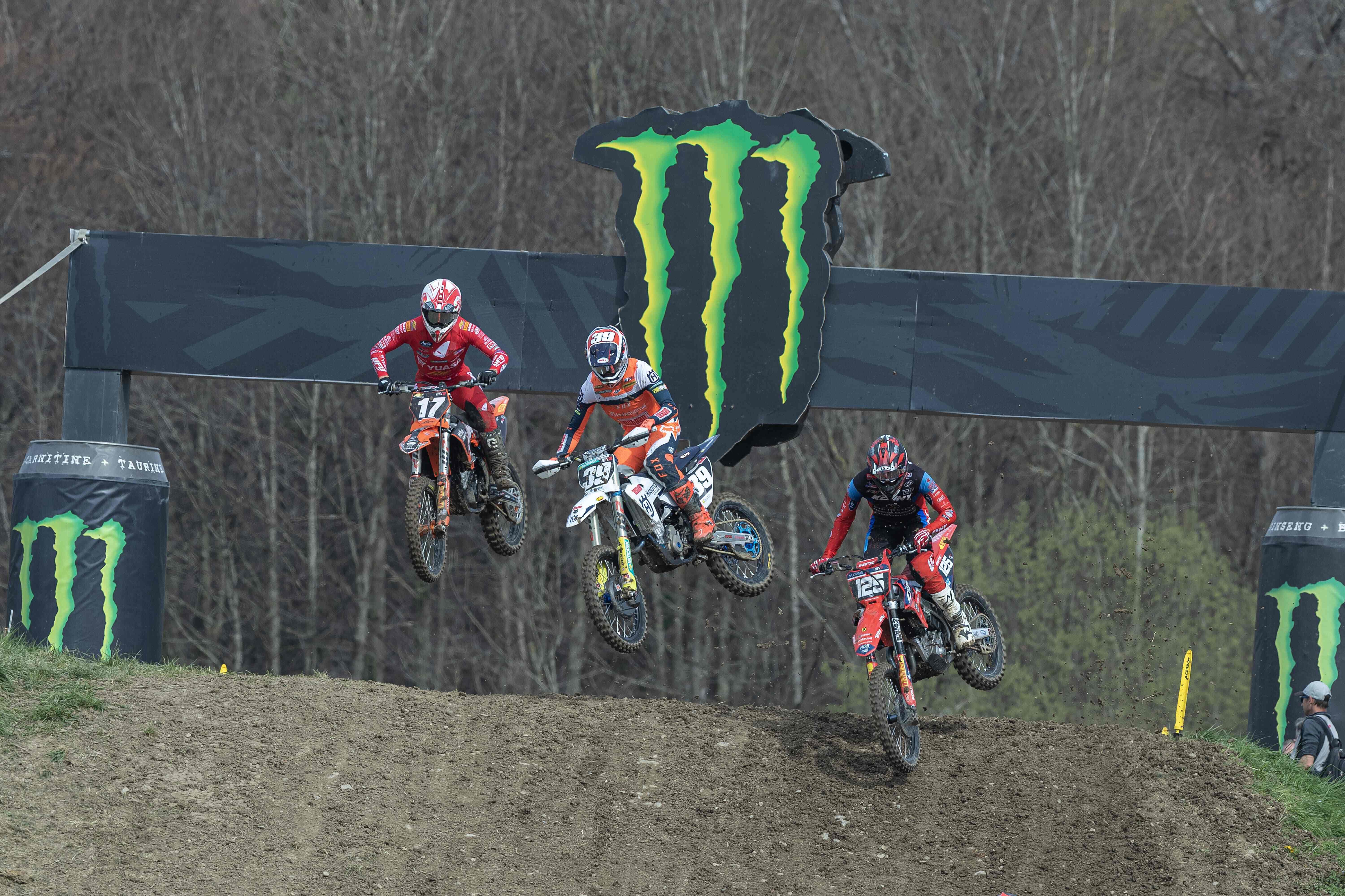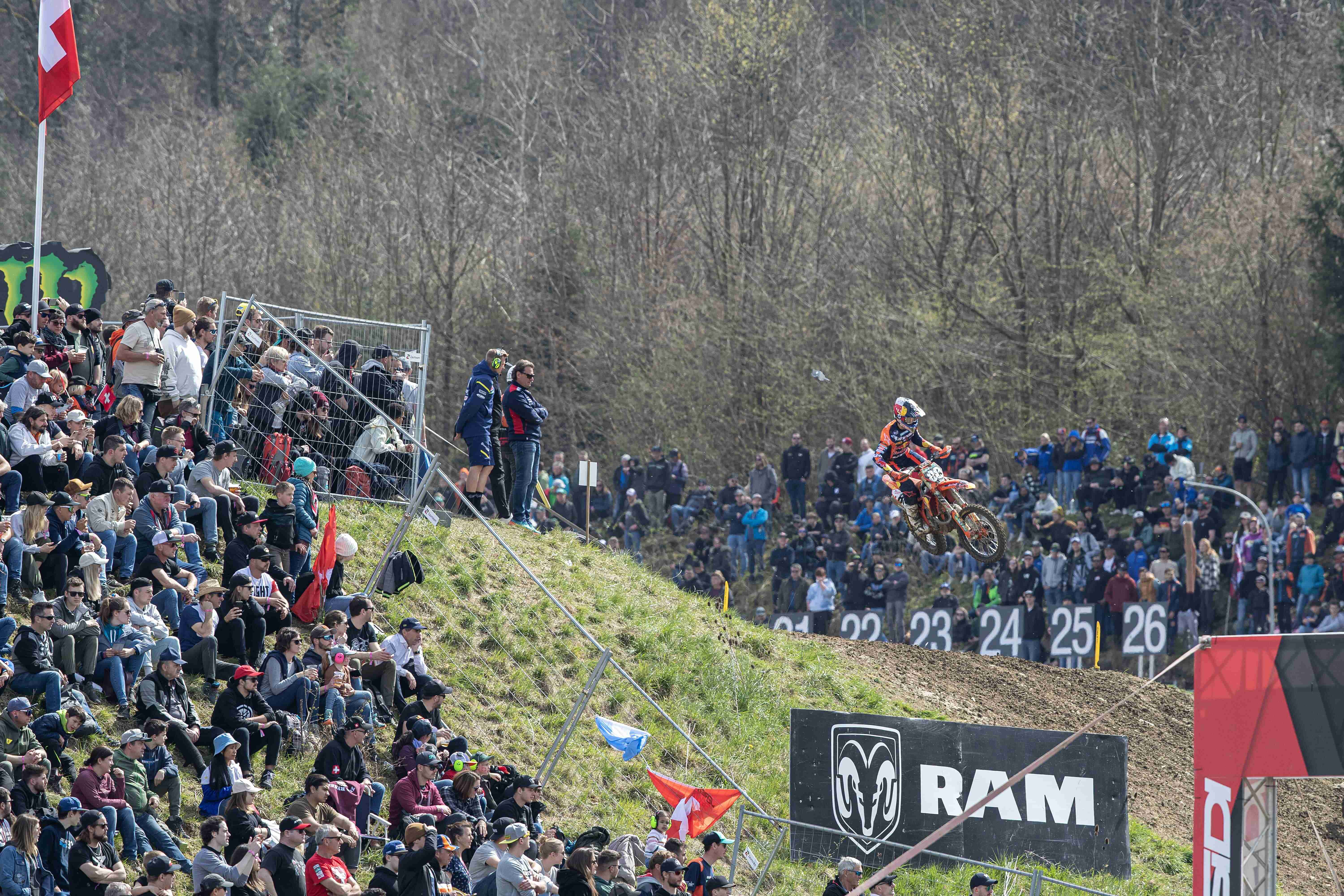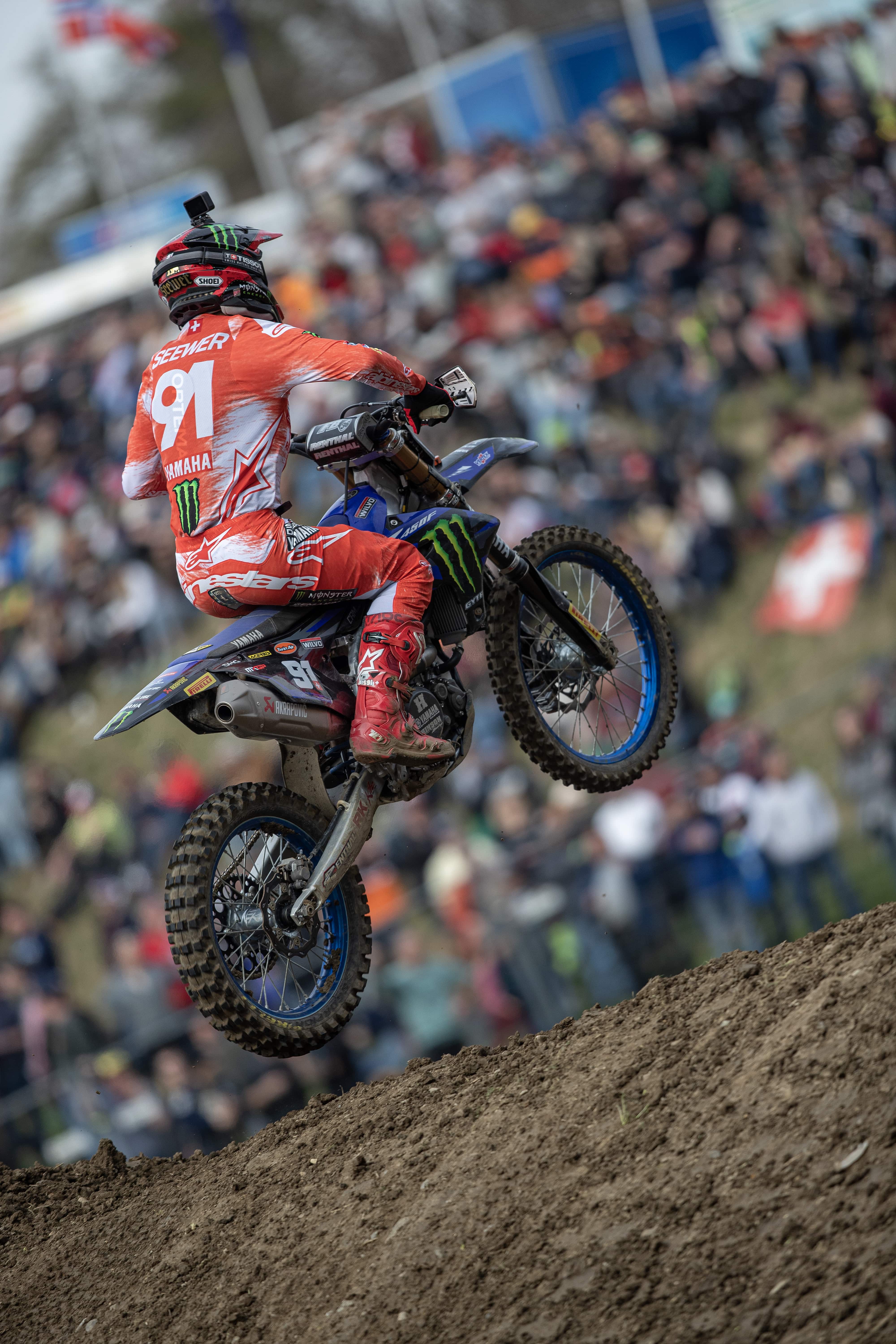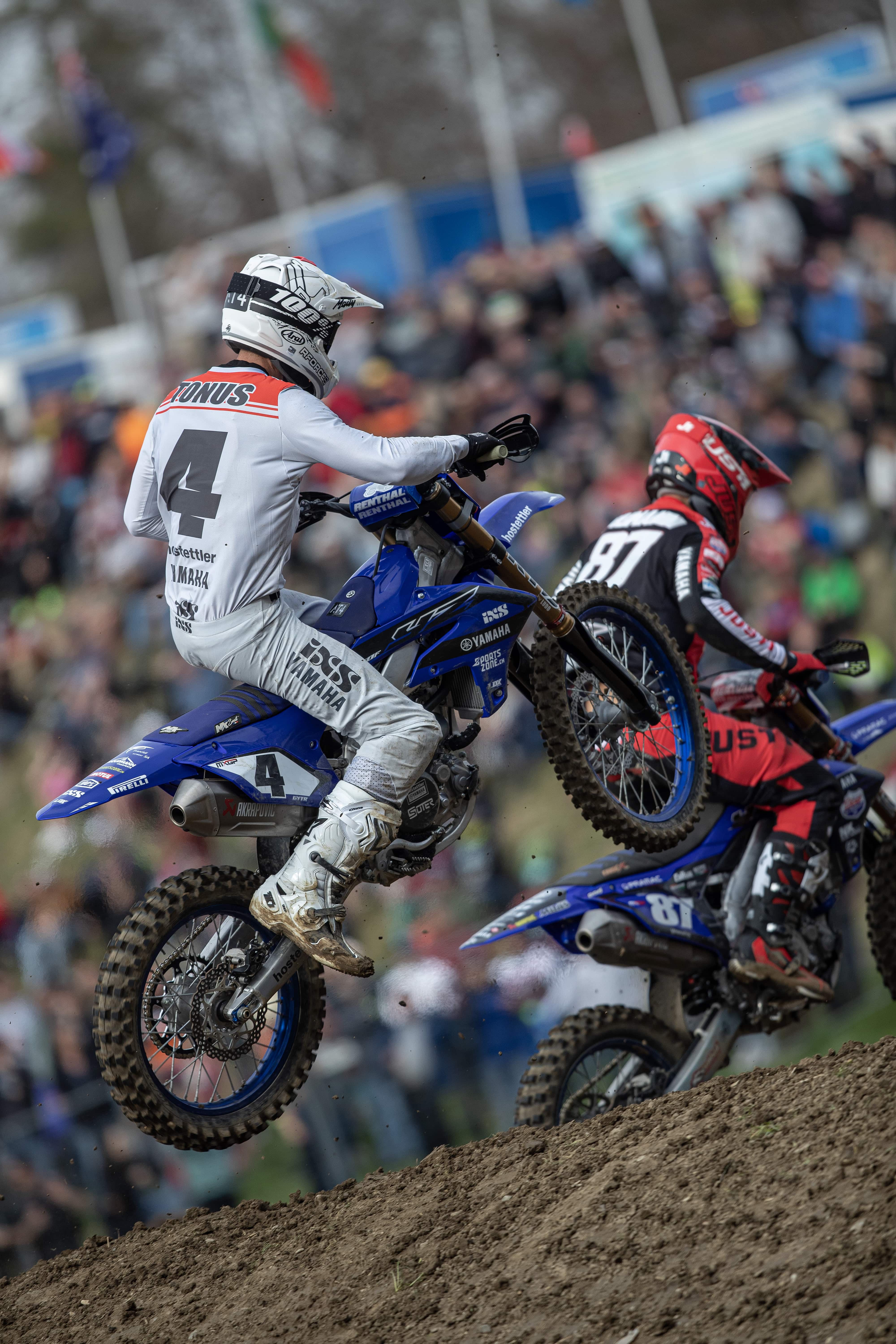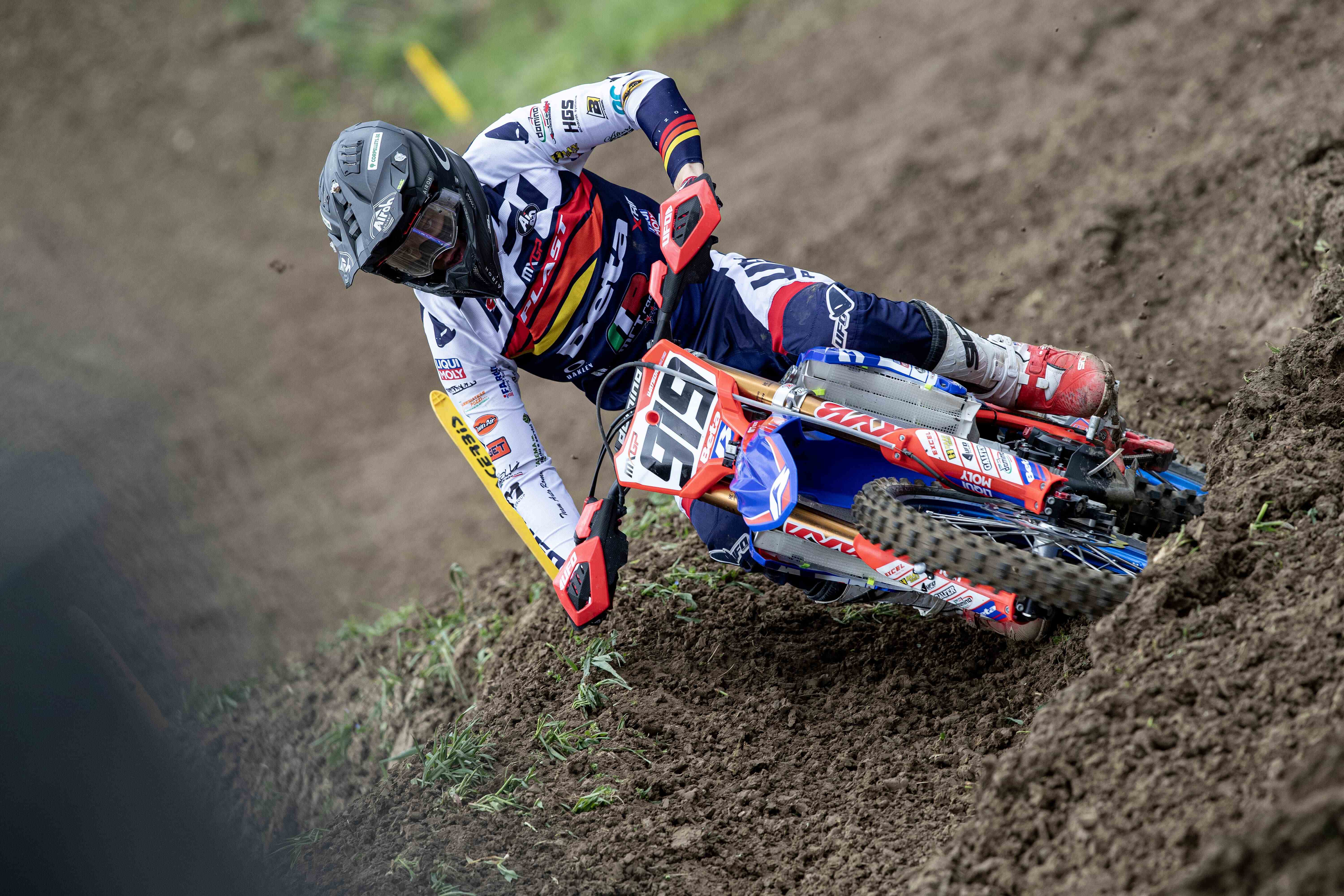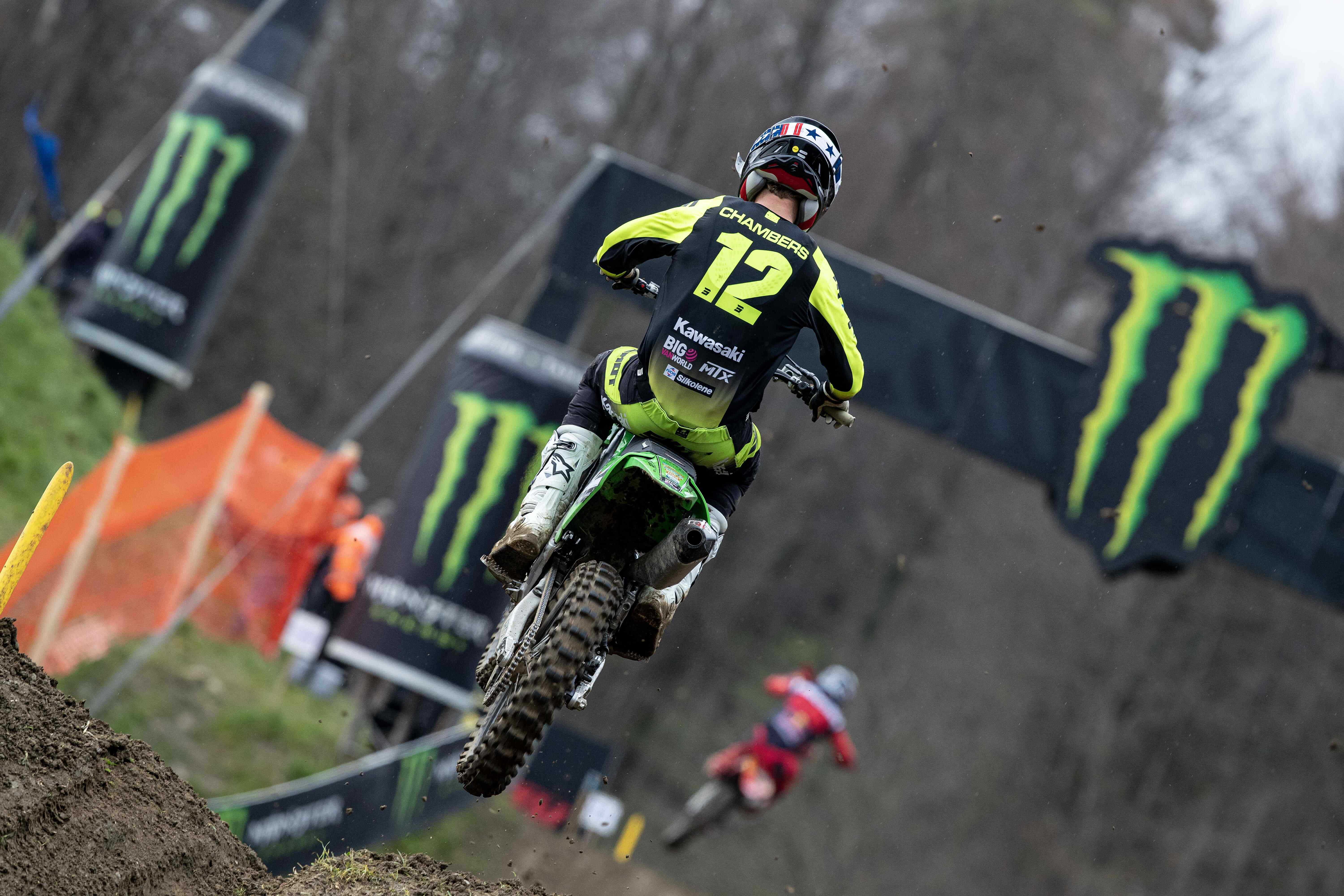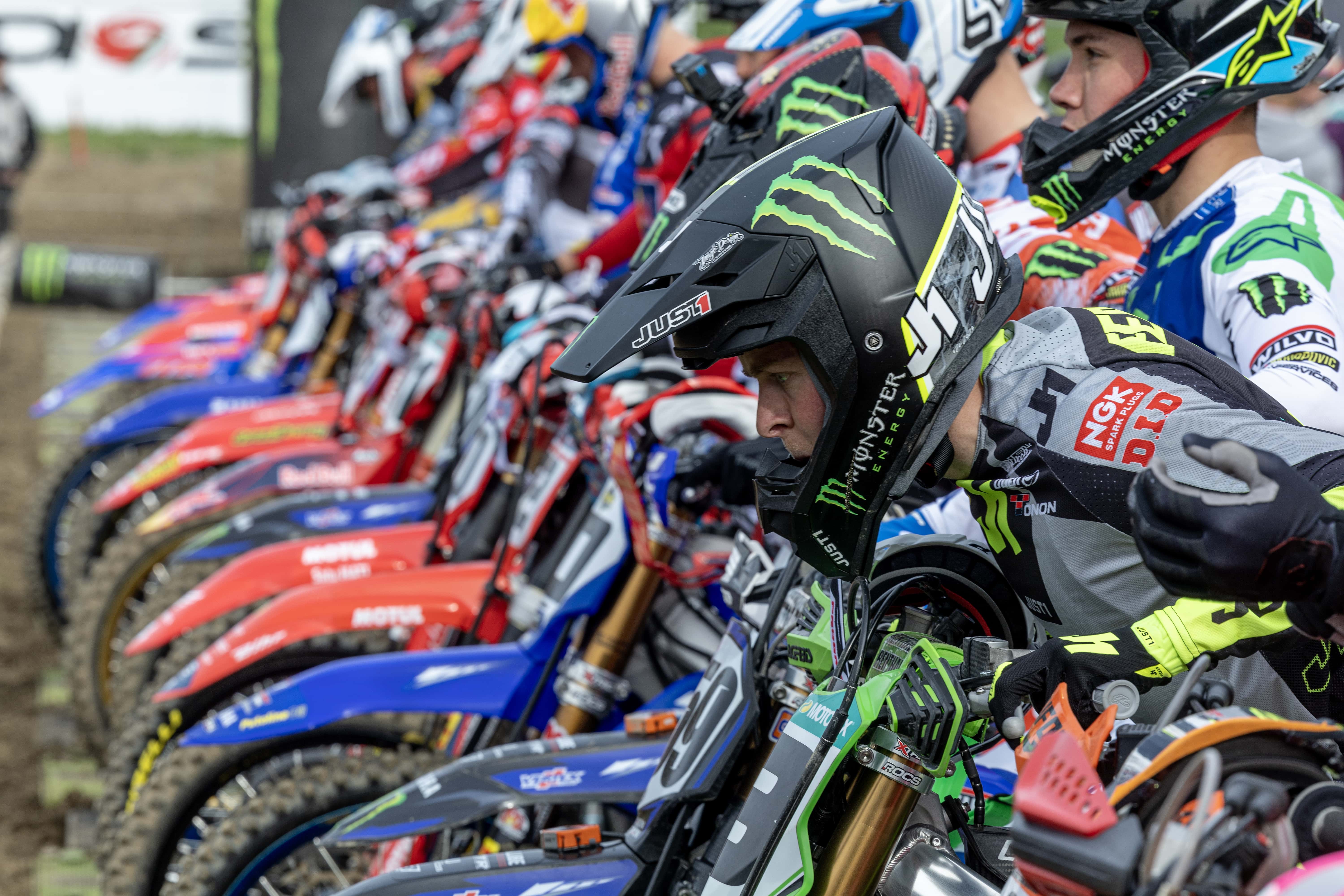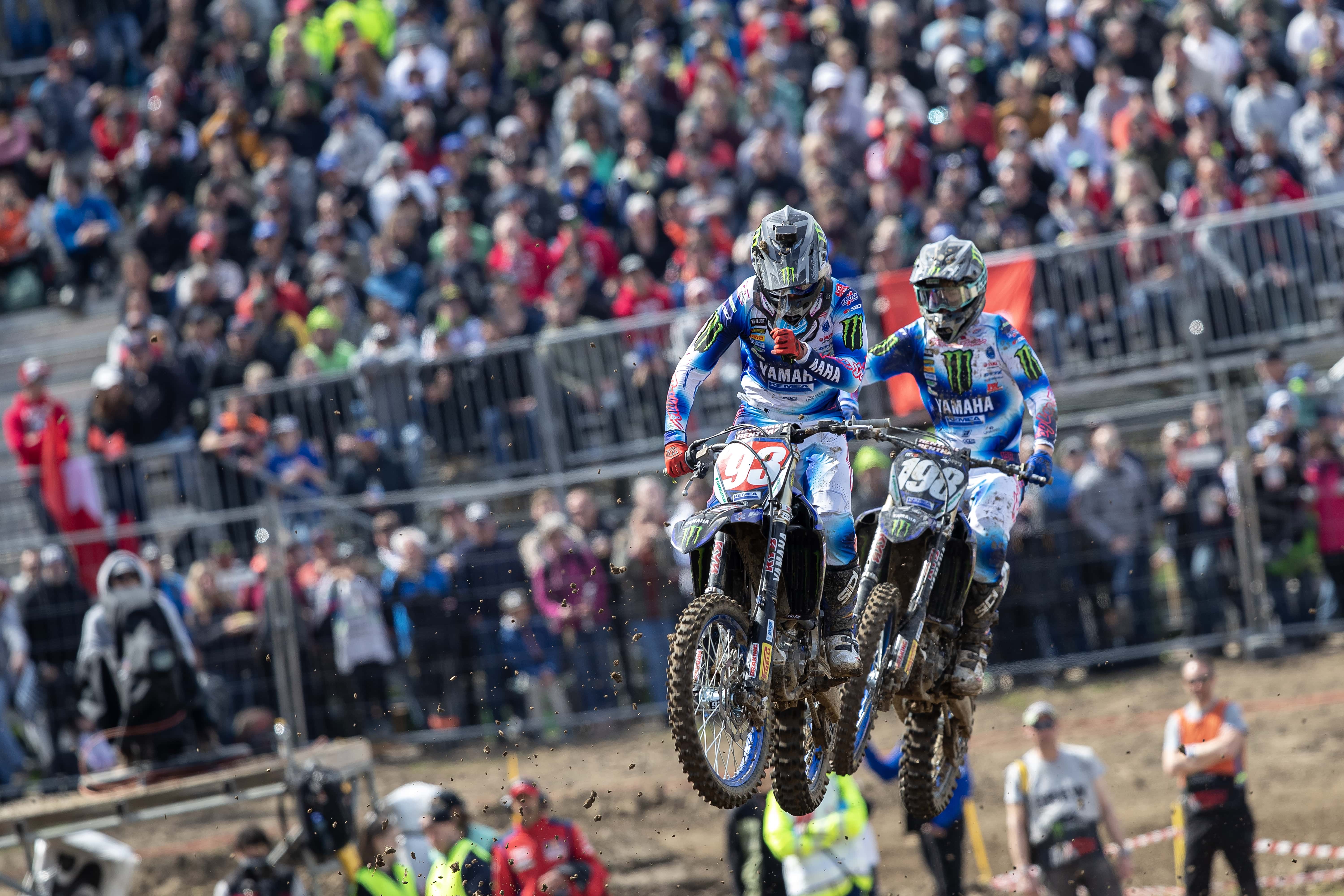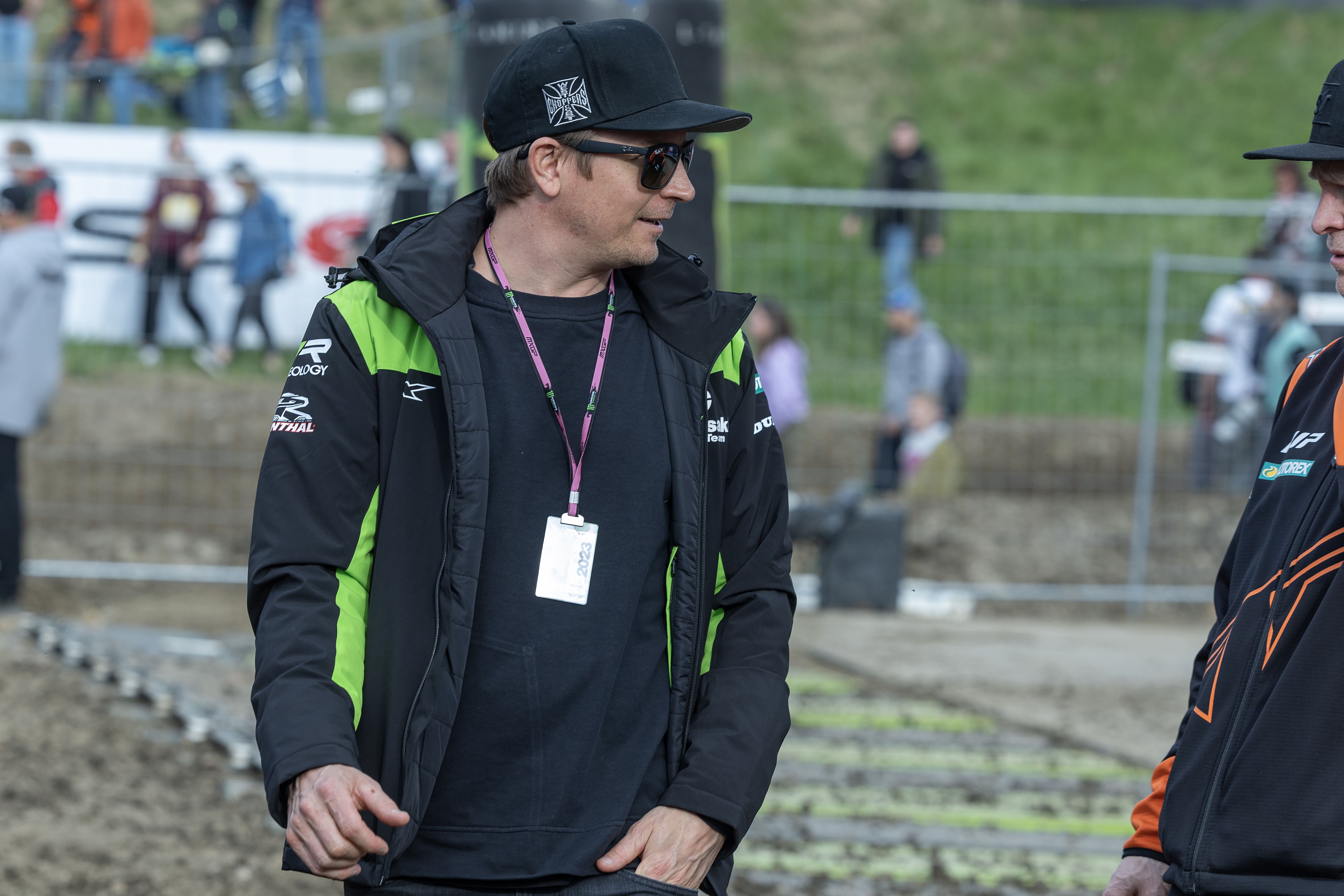 Lit Kit Gallery: MXGP of Great Britain
The best from round 19.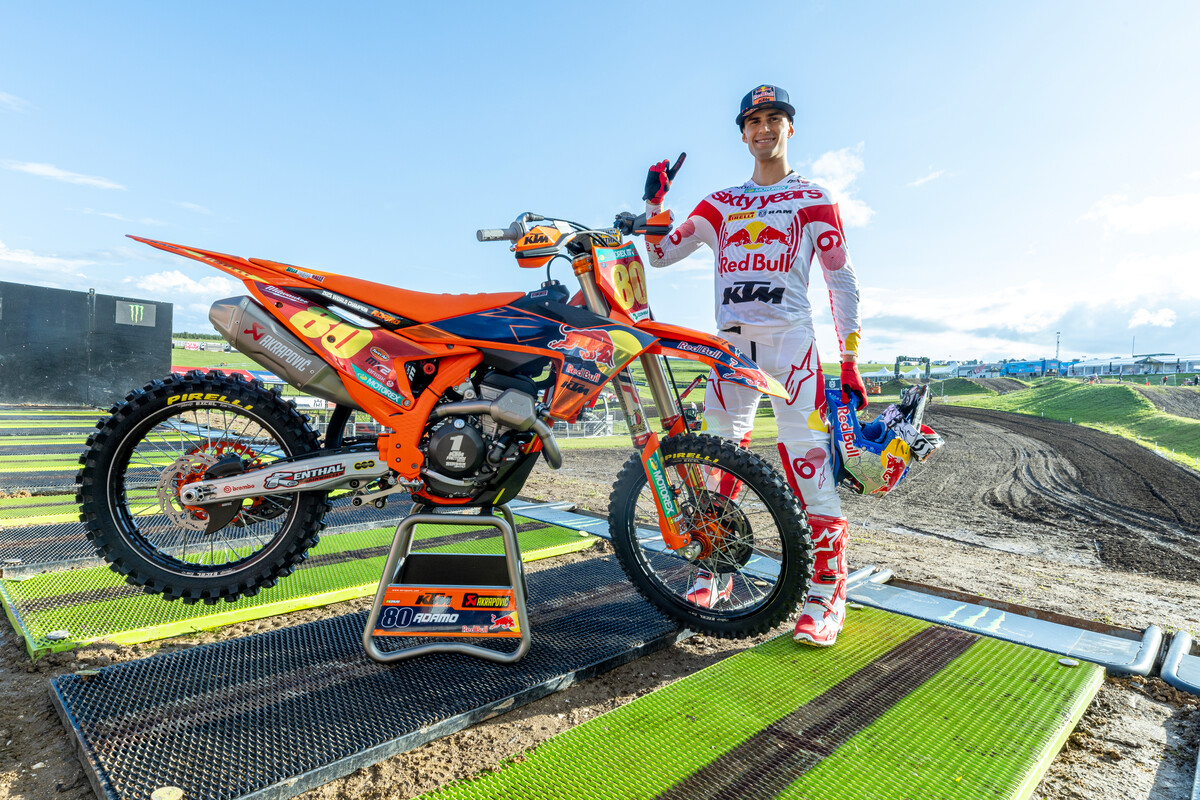 Check out some of the freshest fits, helmets and more from the MXGP of Great Britain. Lead Image: KTM – Ray Archer.
Photo credits: Red Bull KTM – Ray Archer / Nestaan Husqvarna – Full Spectrum / Yamaha MXGP – Full Spectrum + Eva Szabadfi / JM Honda / Kawasaki MXGP / Yamaha MX2 – Full Spectrum / HRC MXGP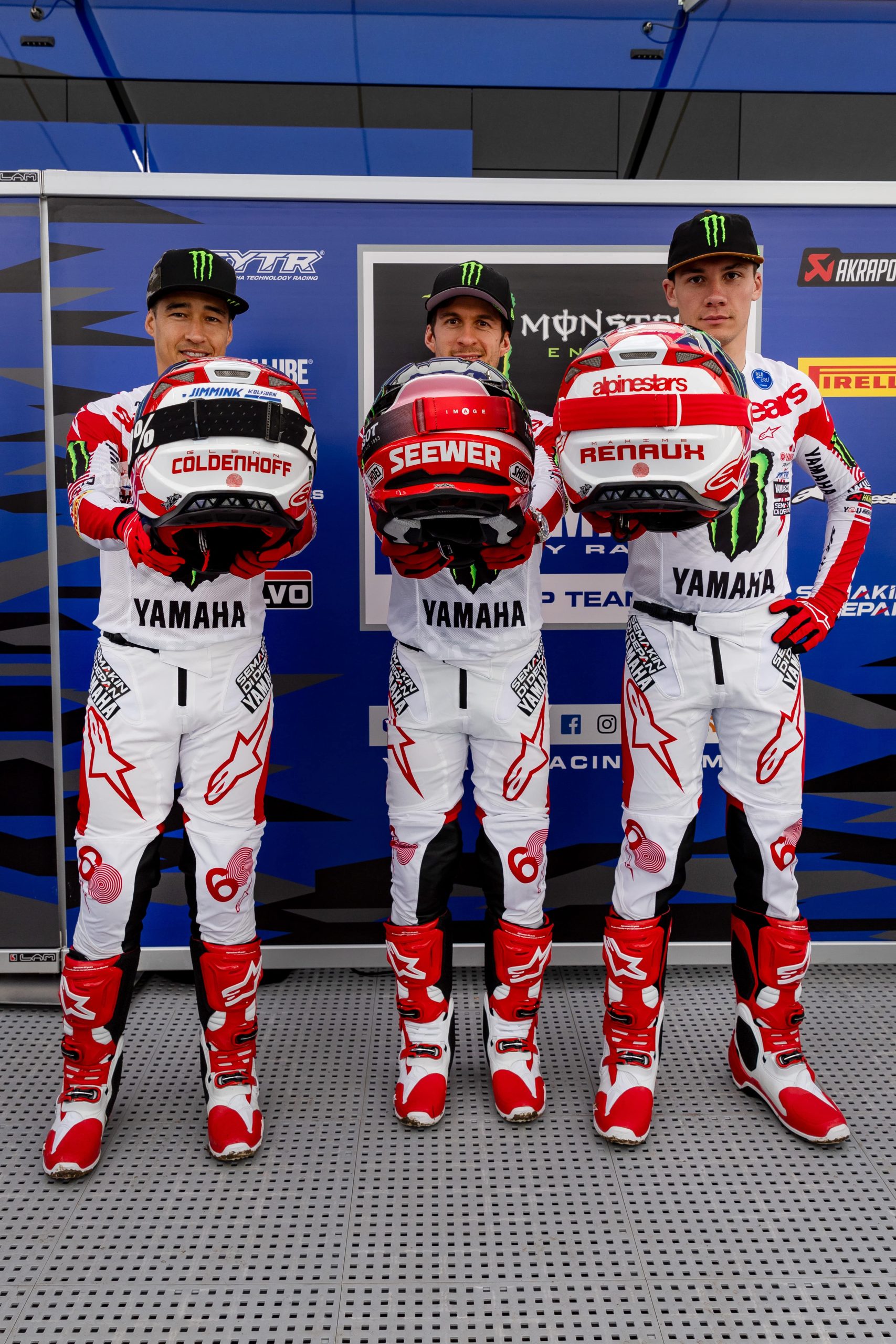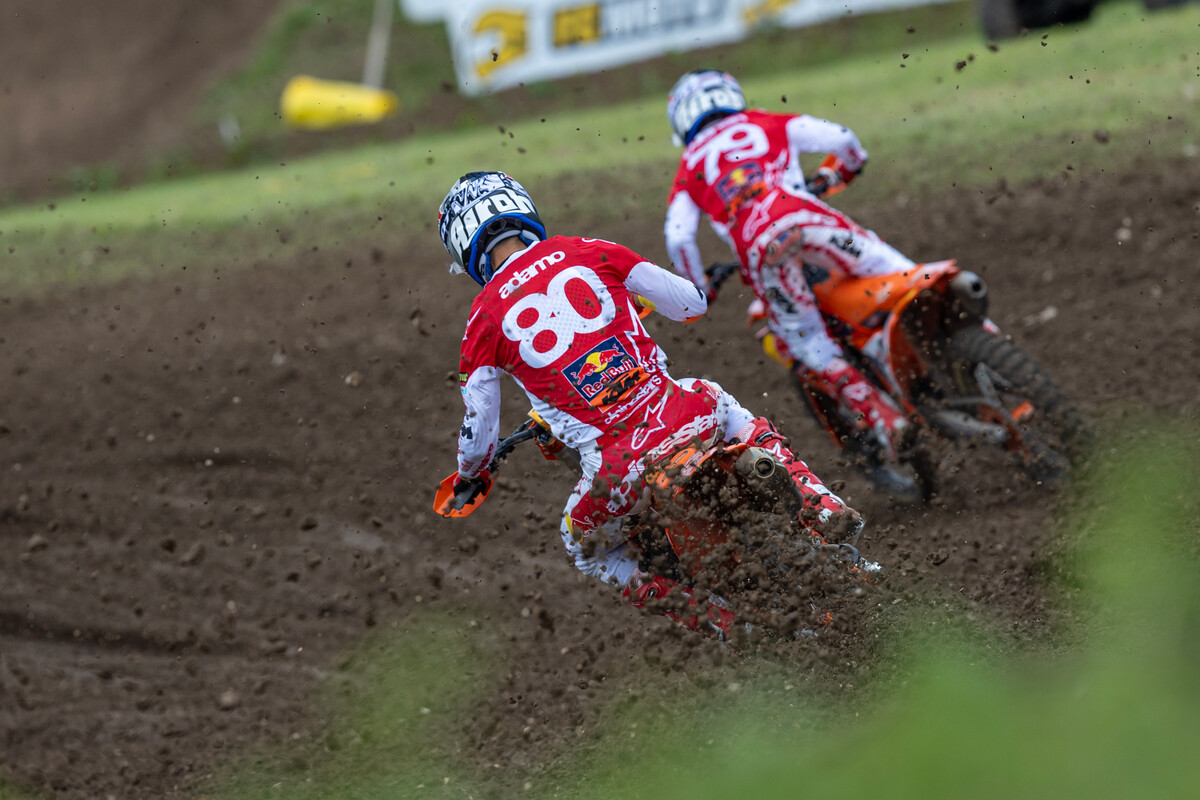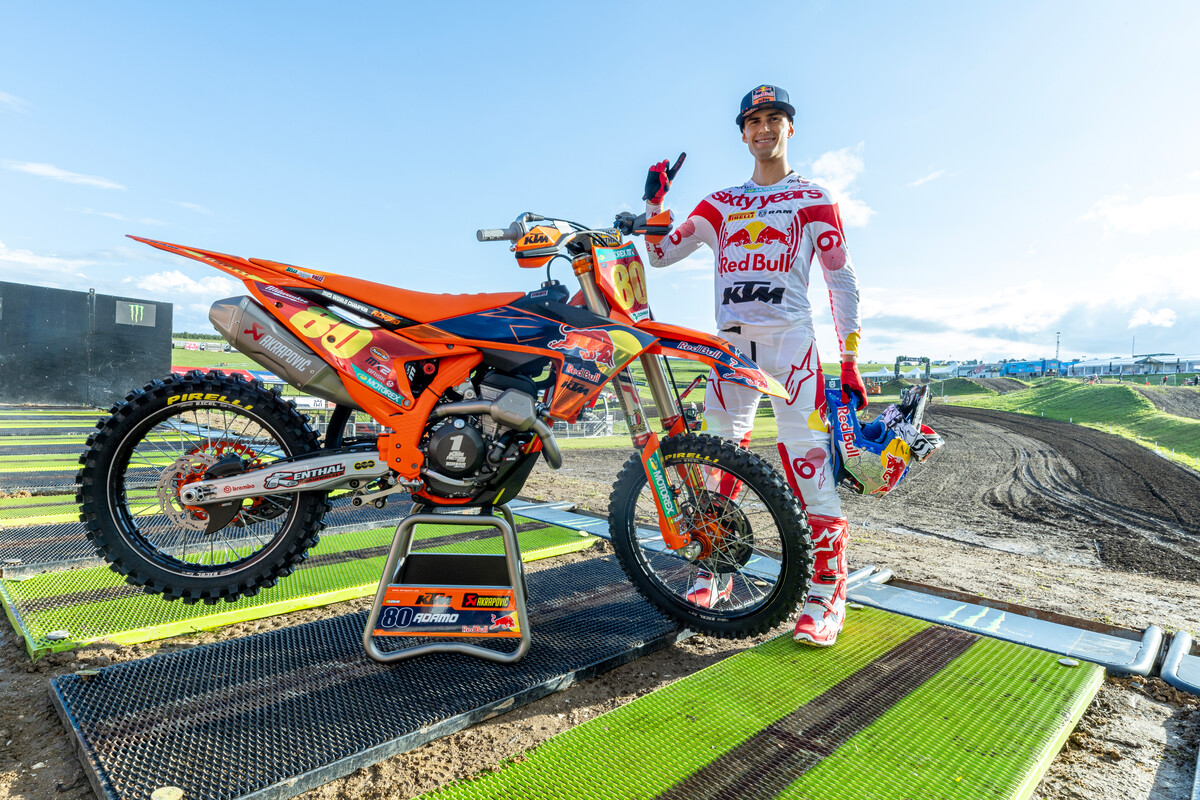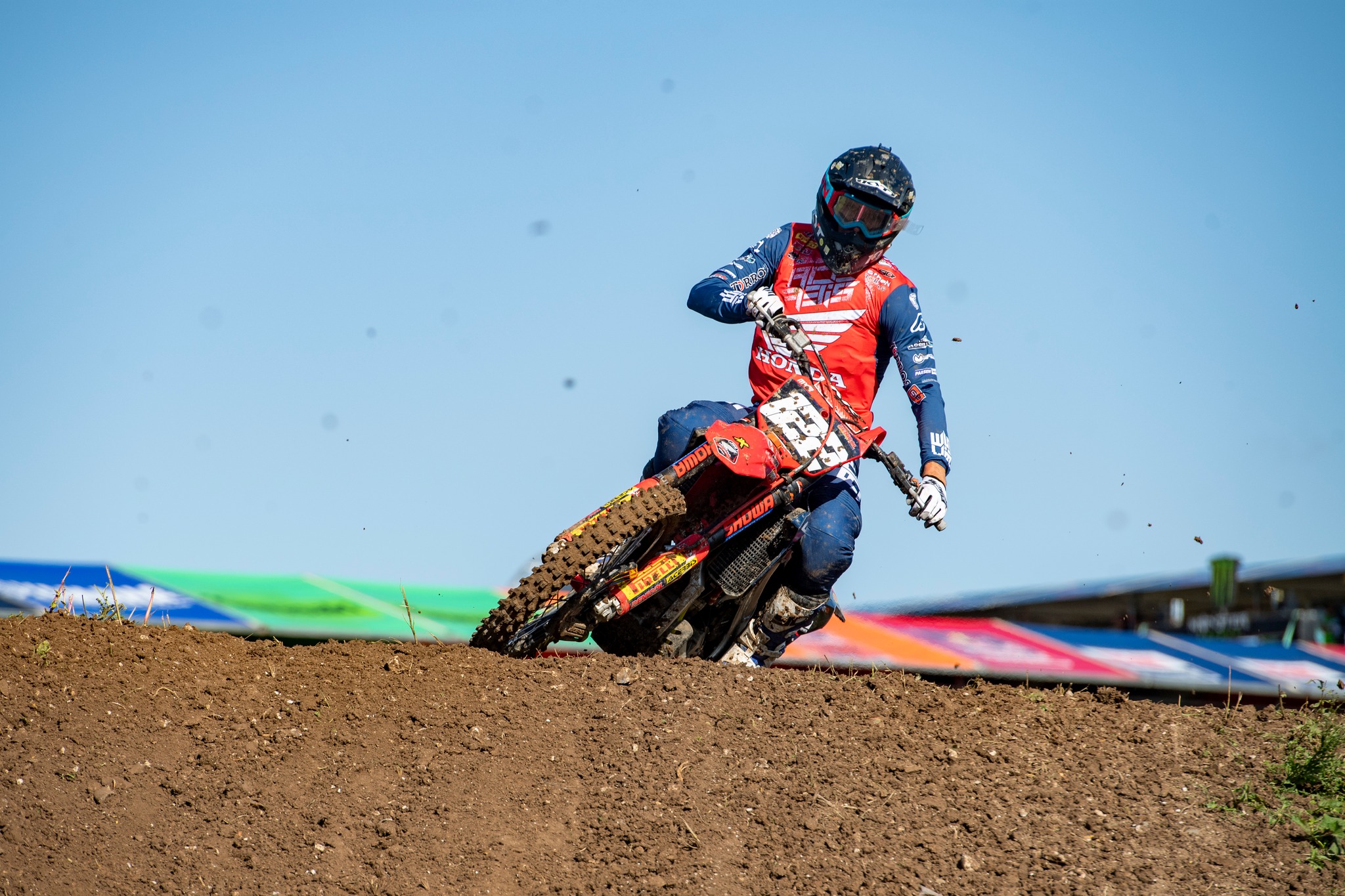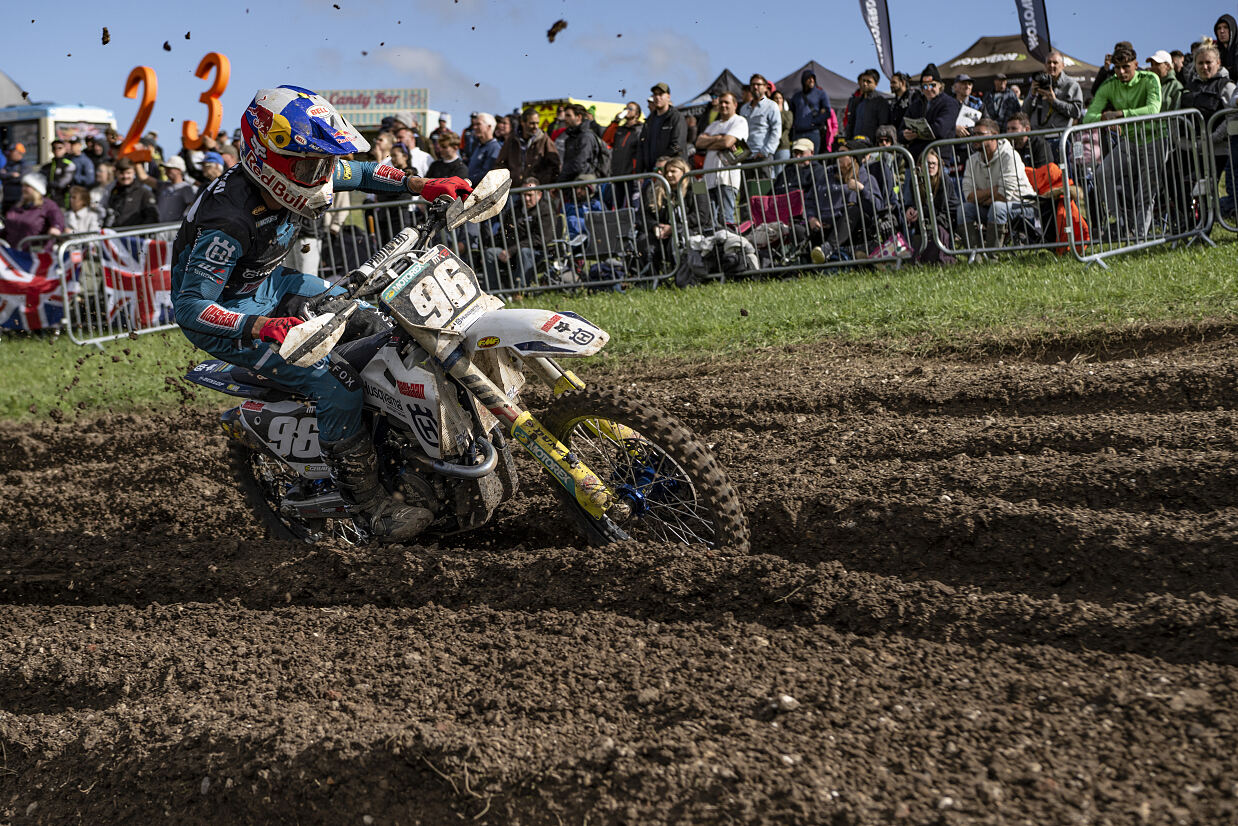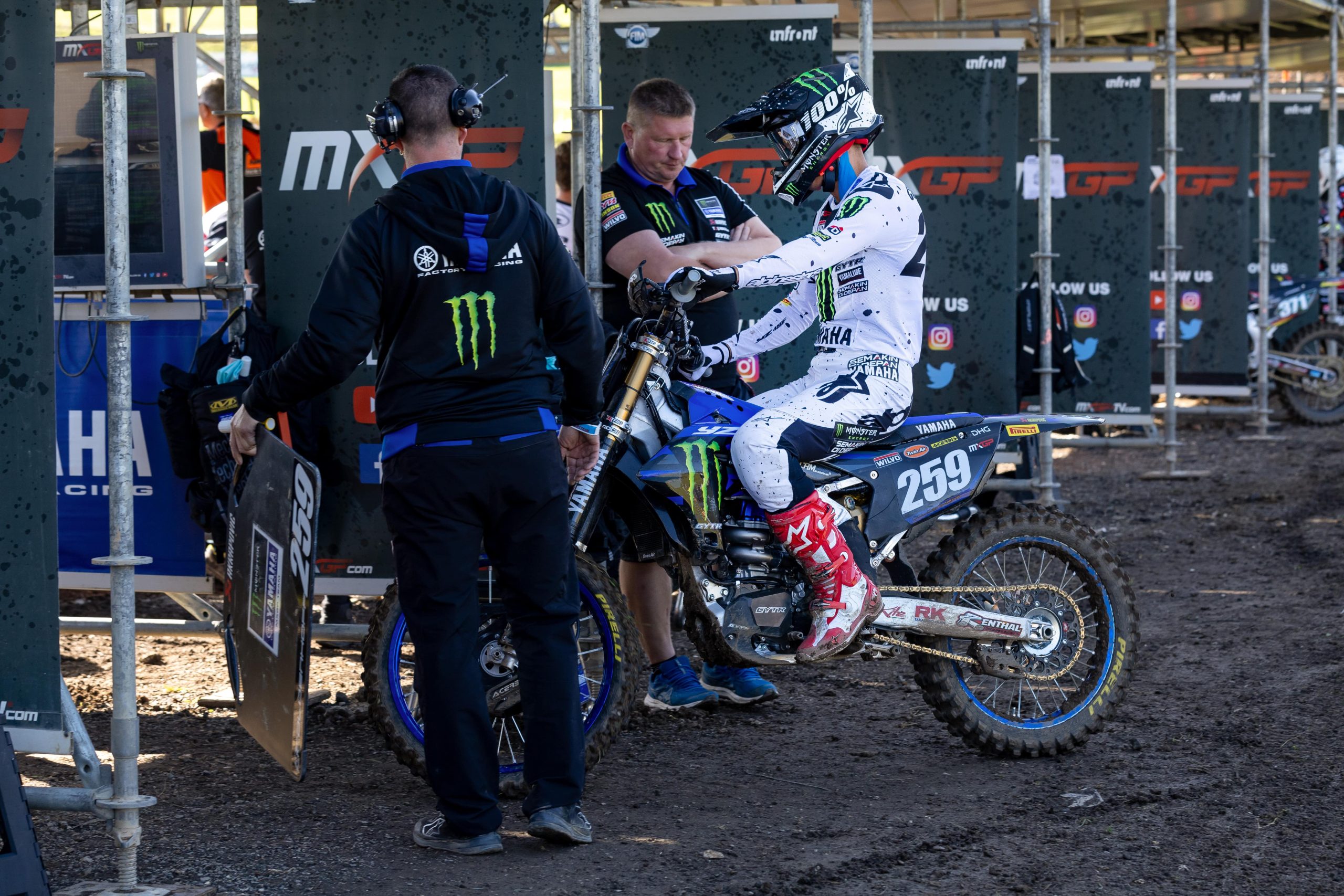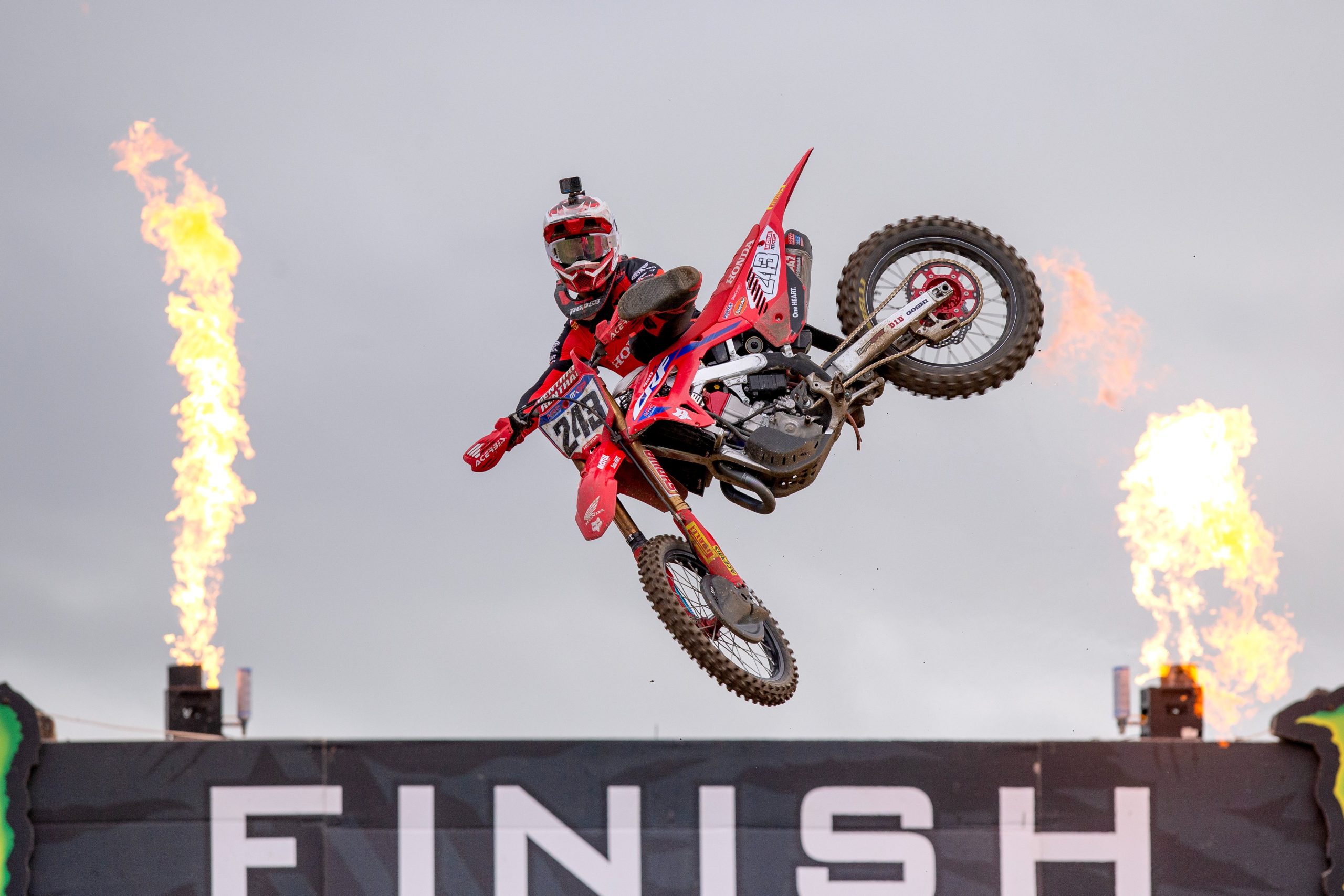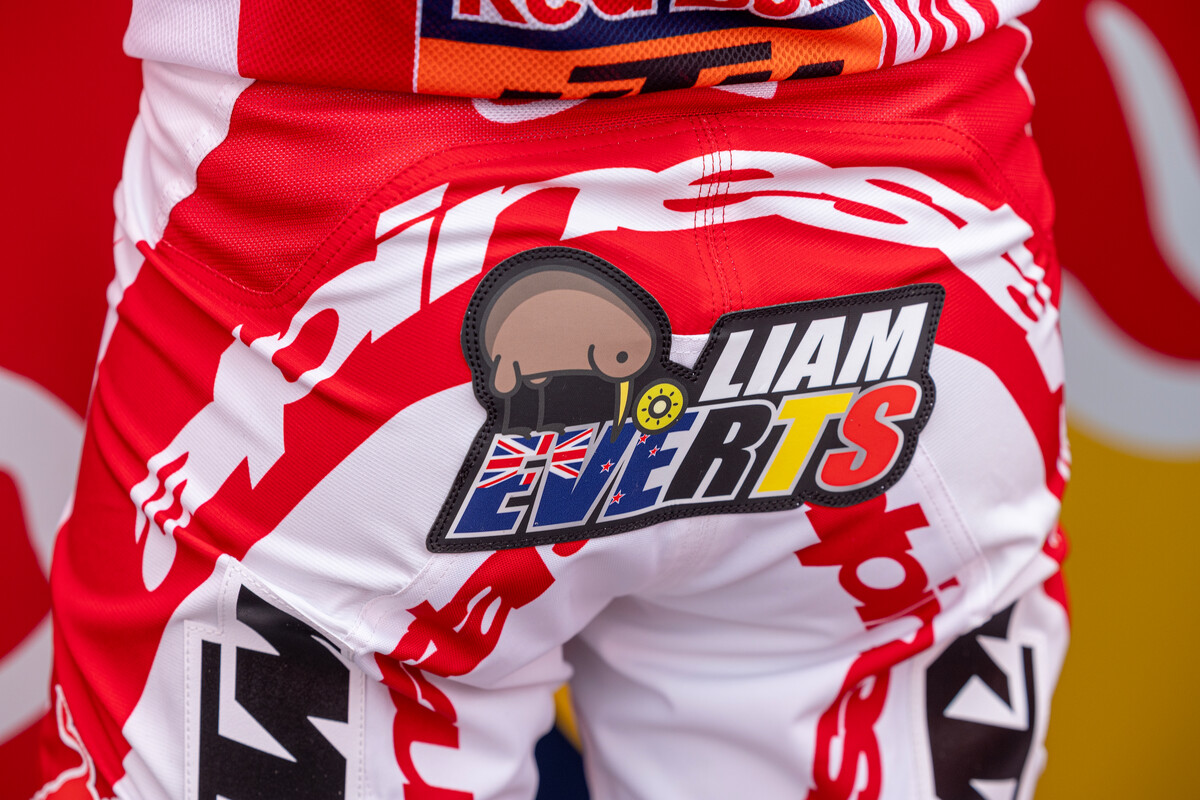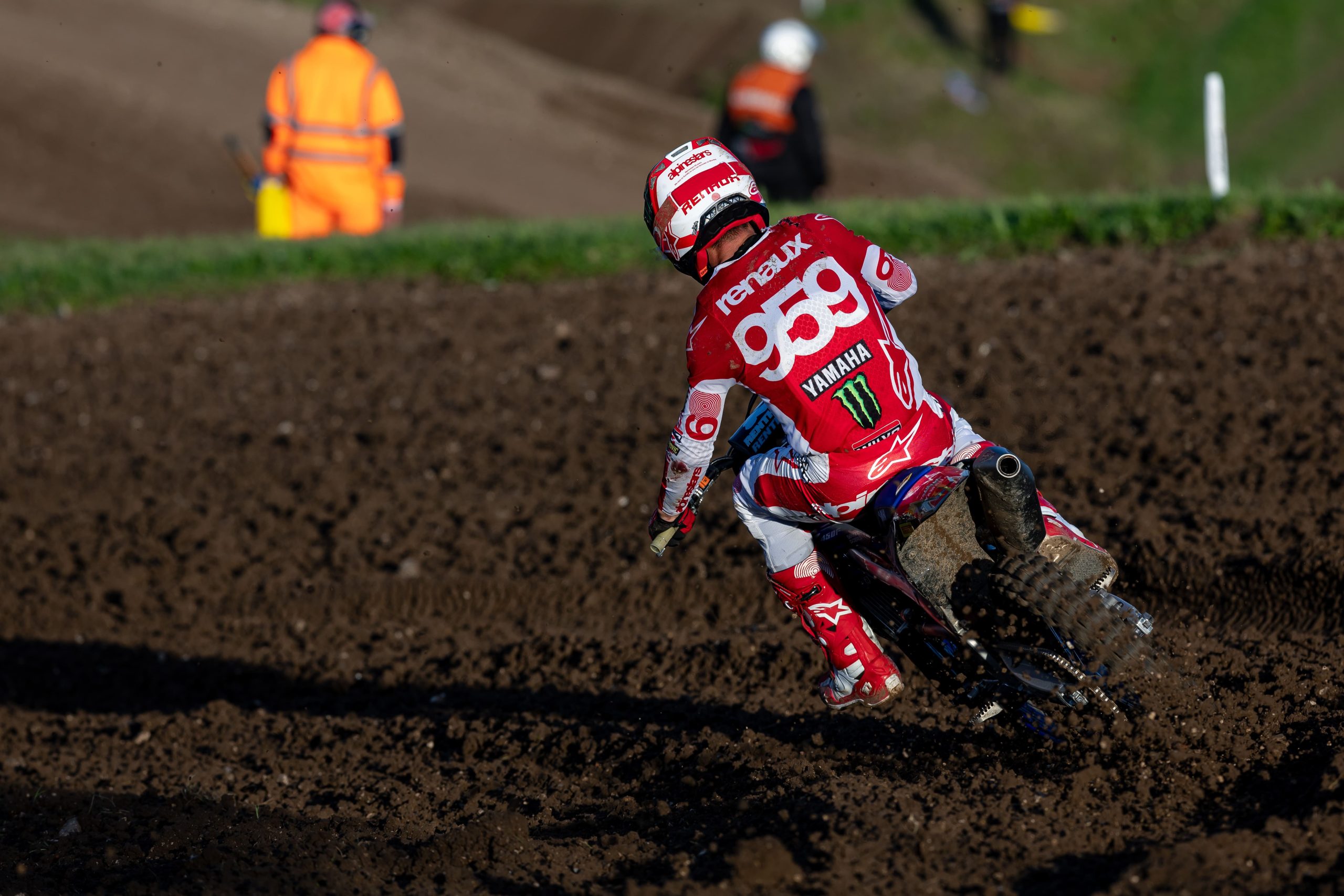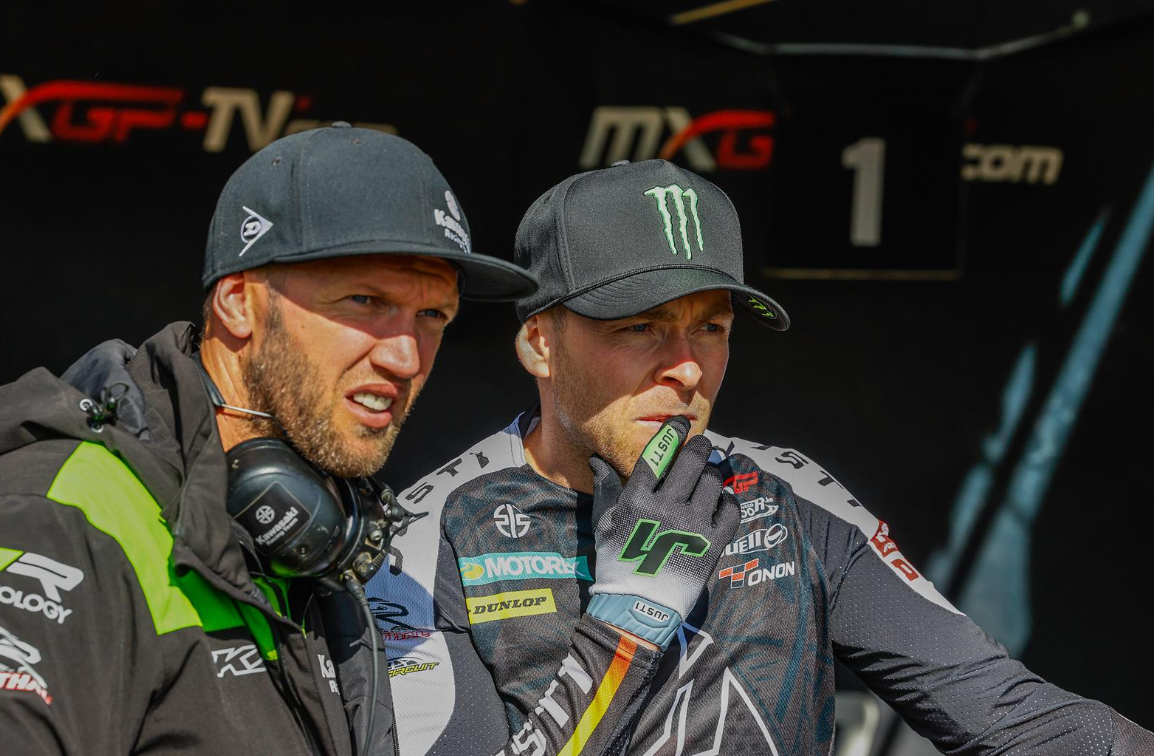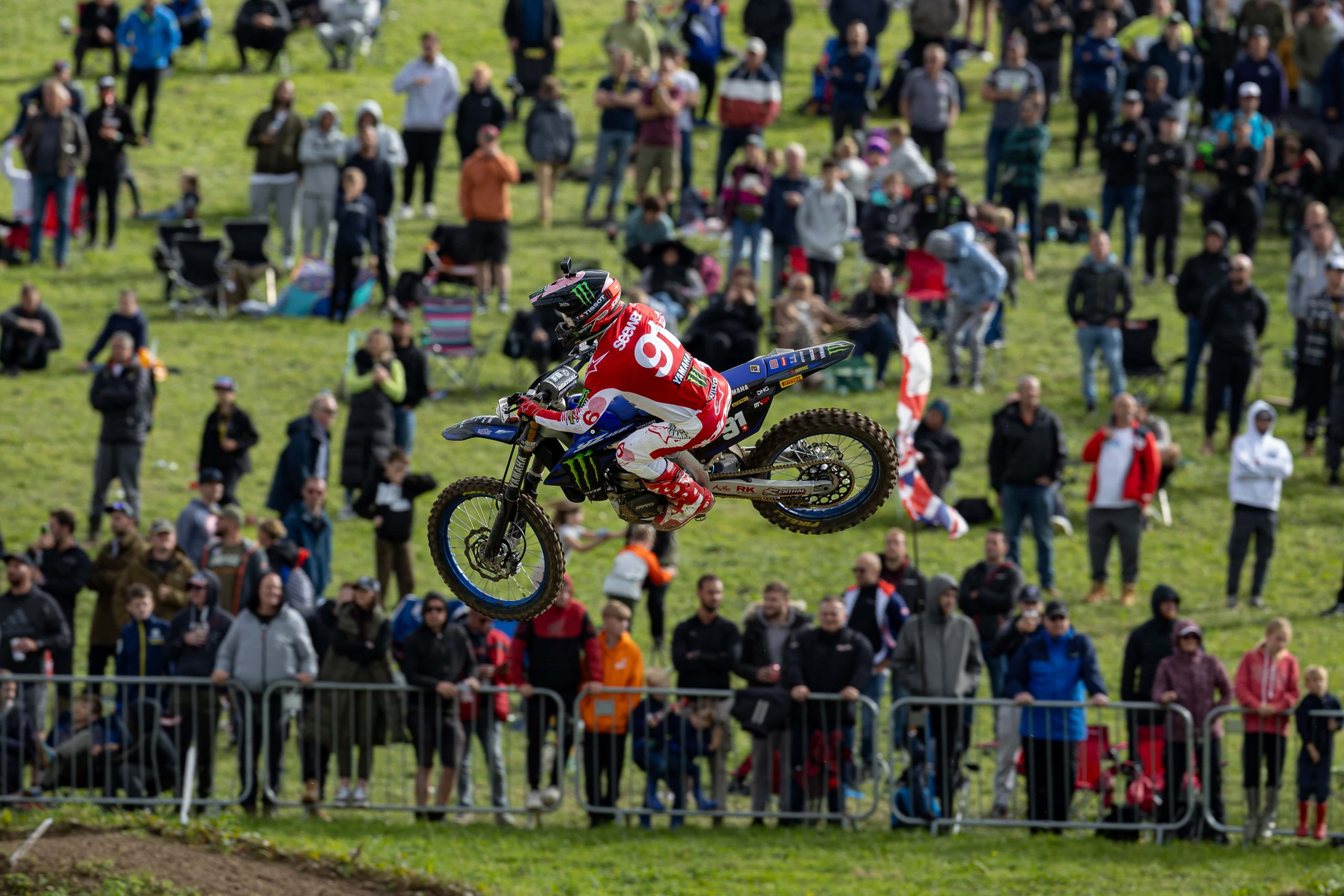 Lit Kit Gallery: MXGP of Italy
The best from round 18.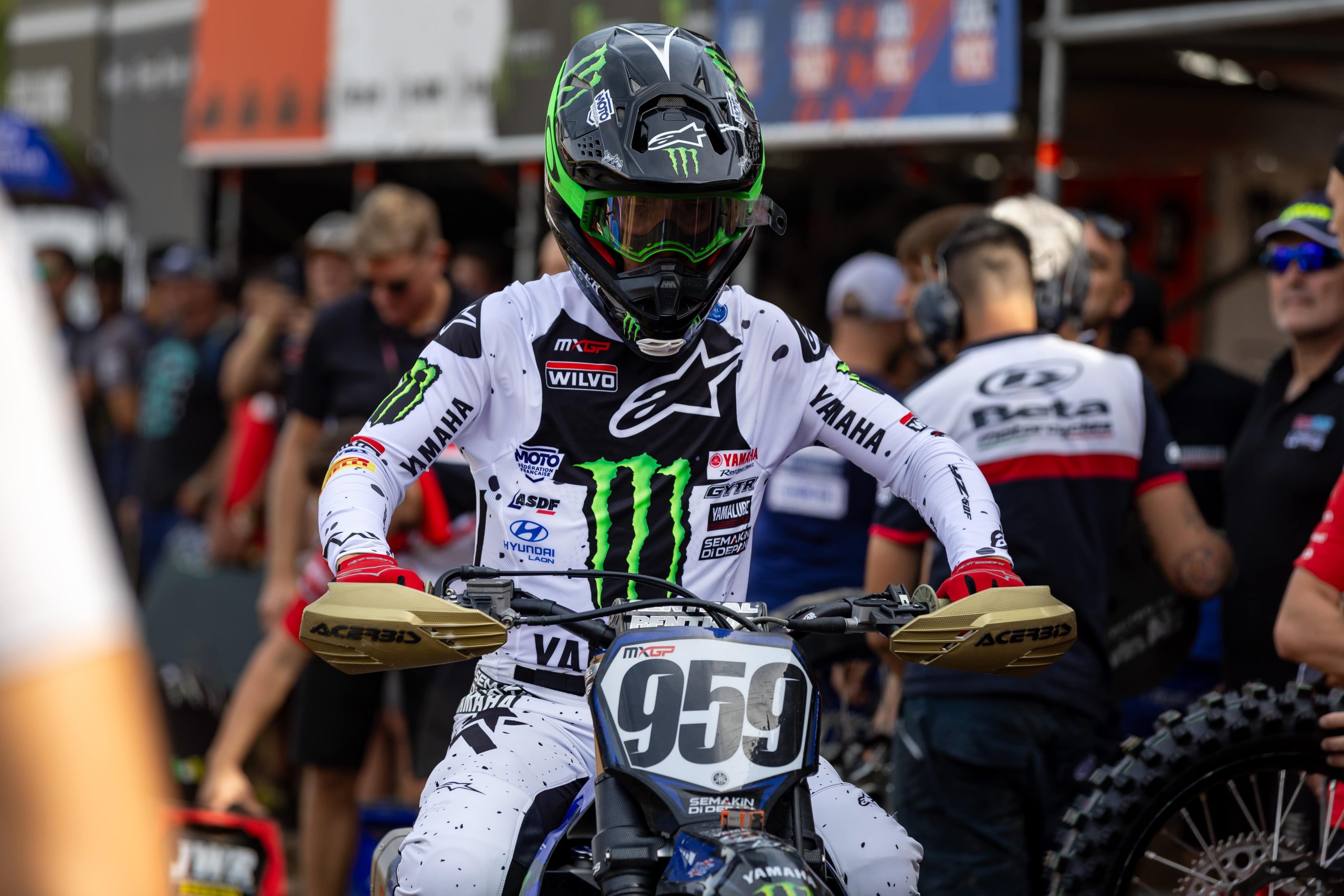 Check out some of the freshest fits, helmets and more from the MXGP of Italy.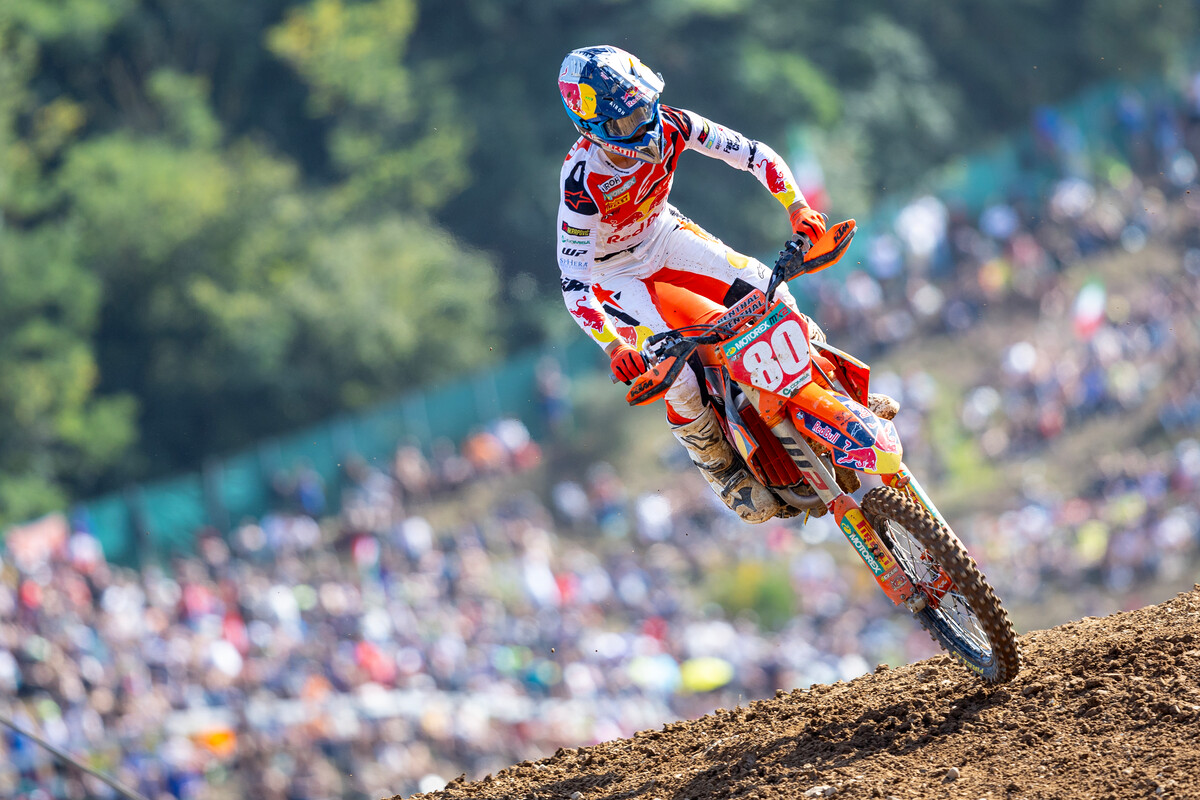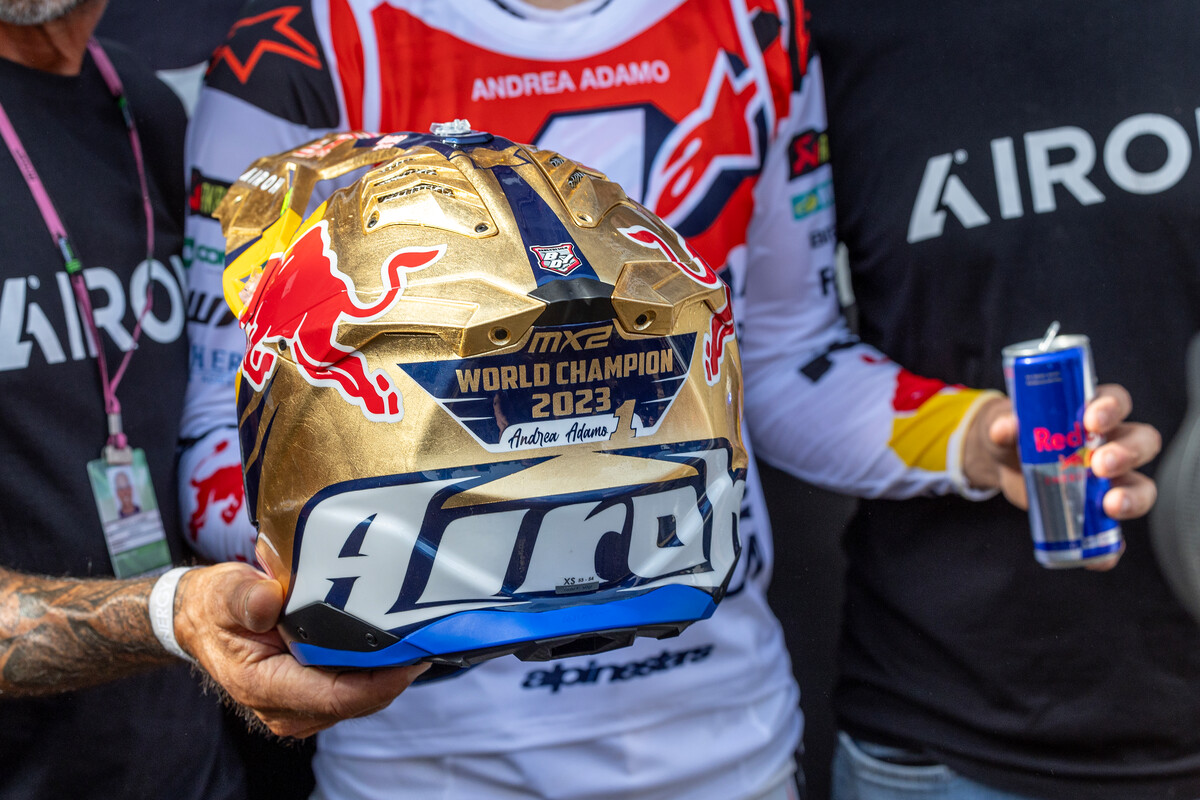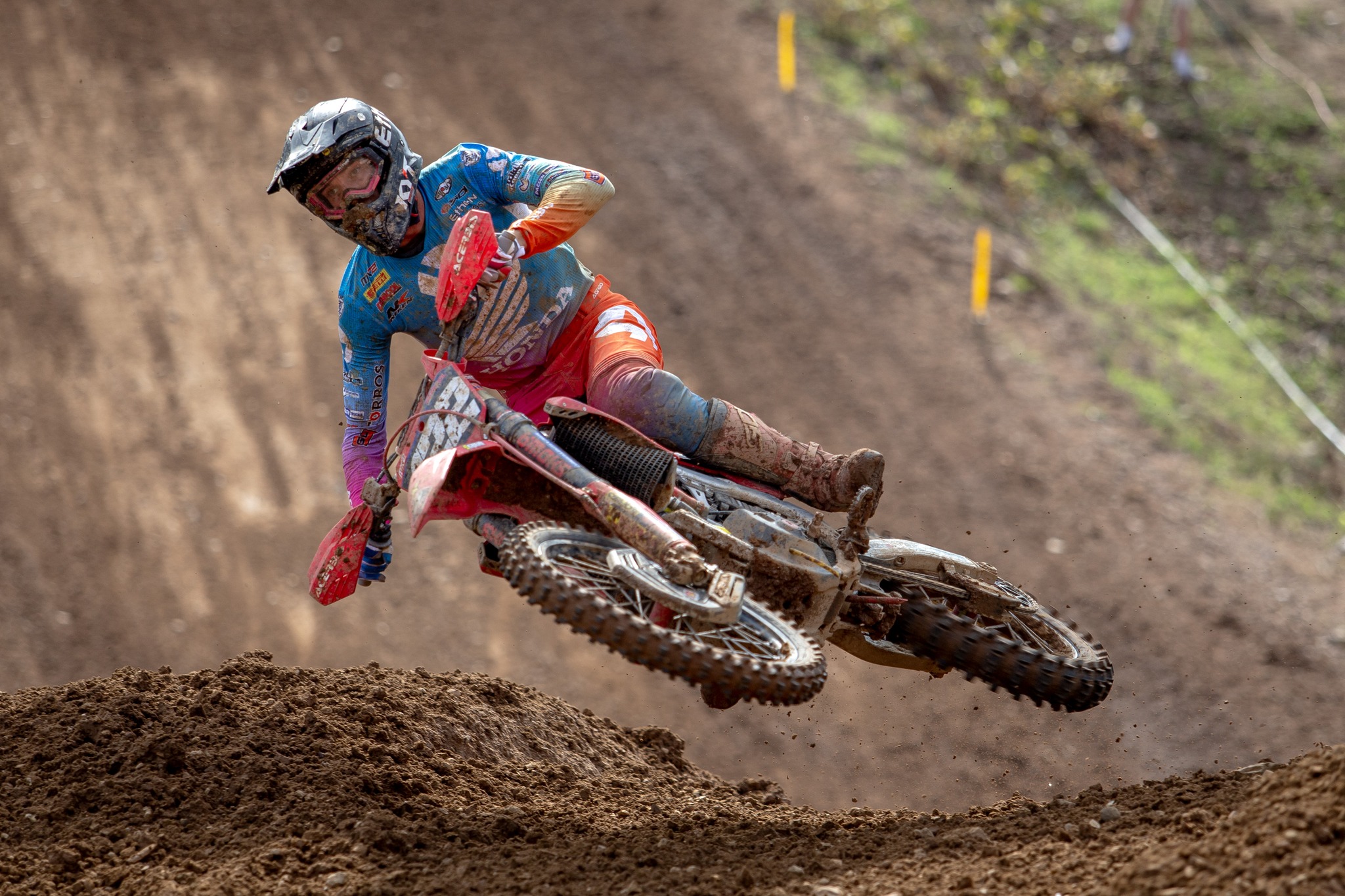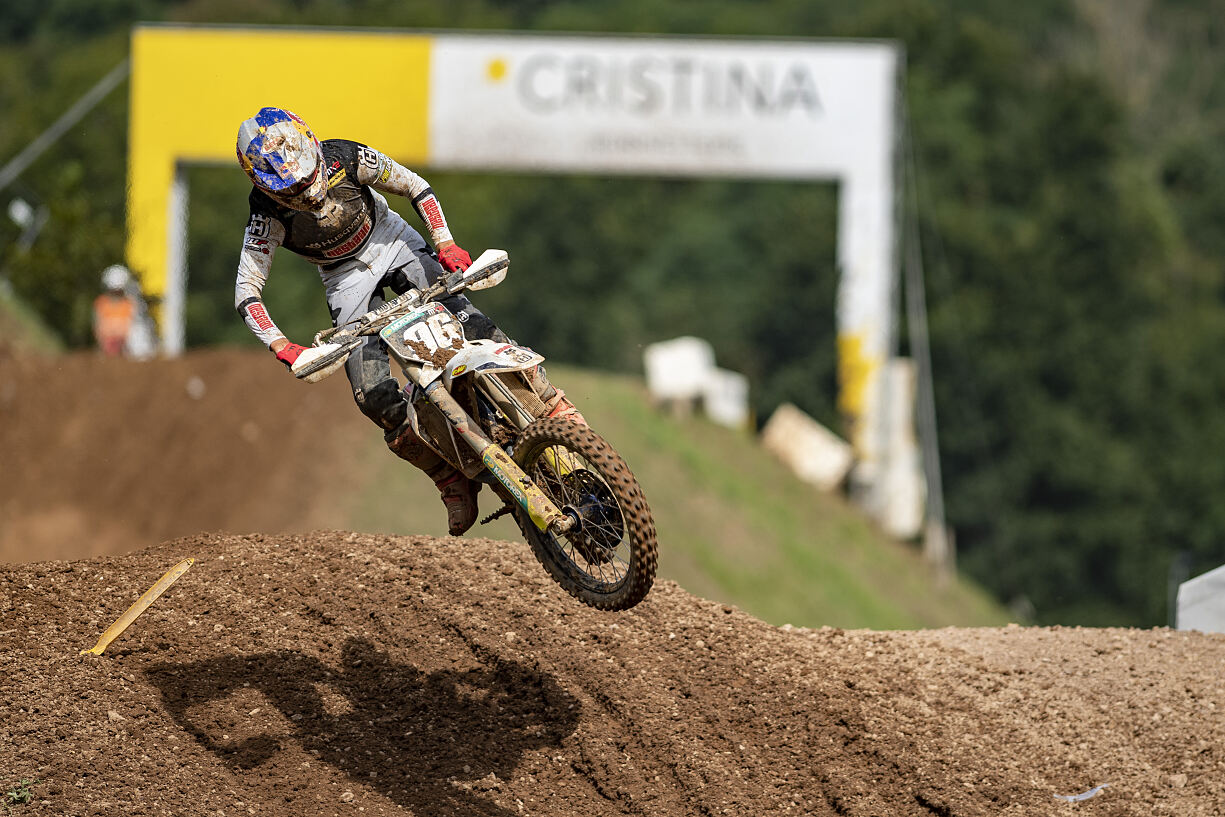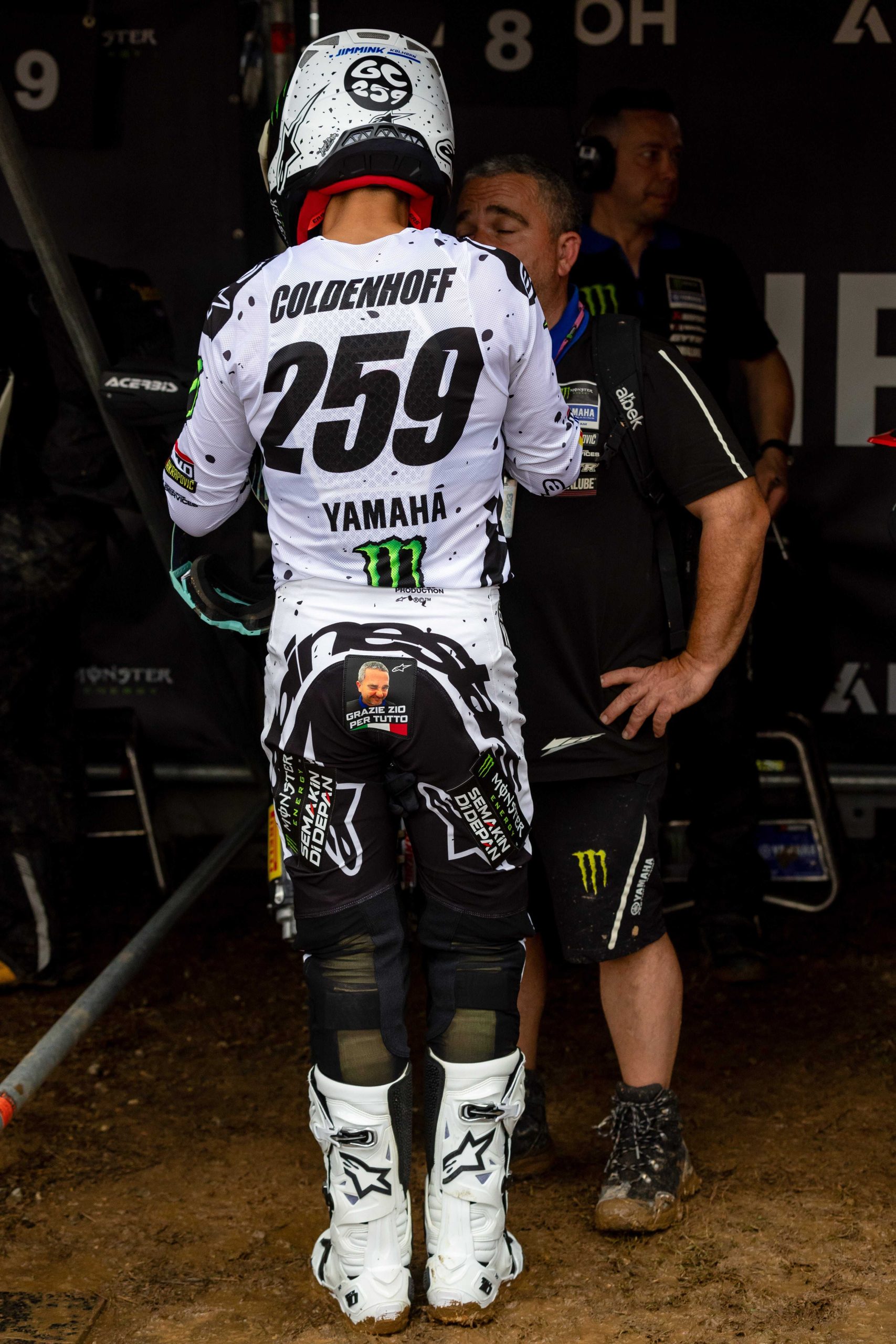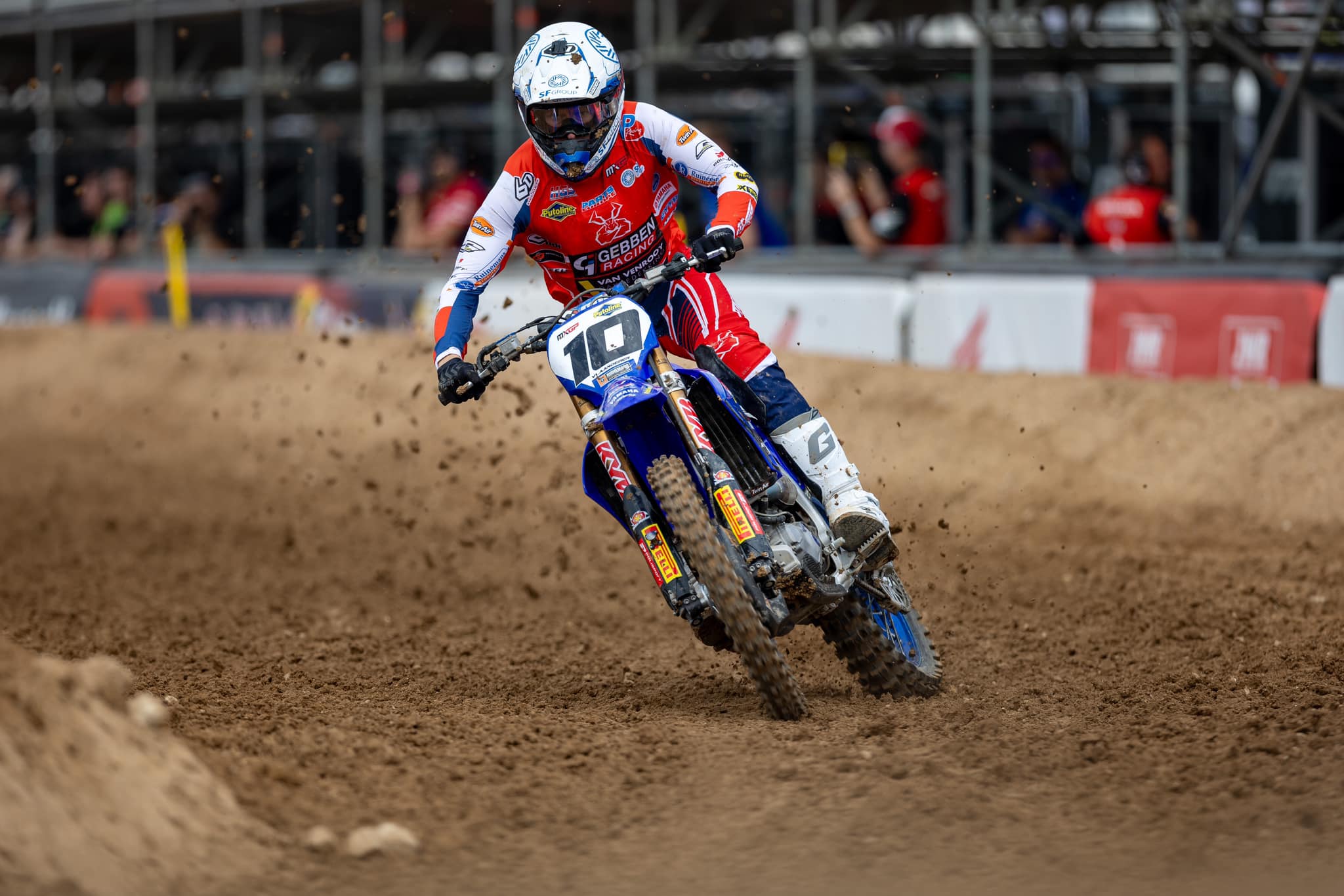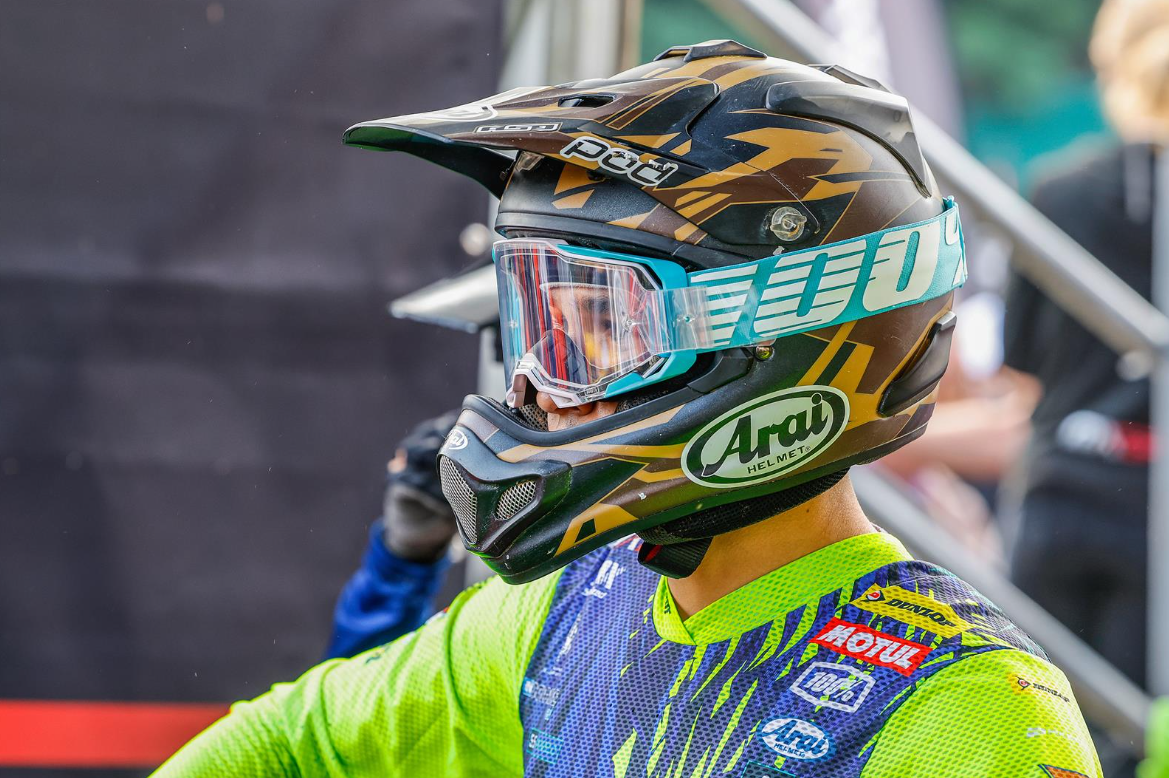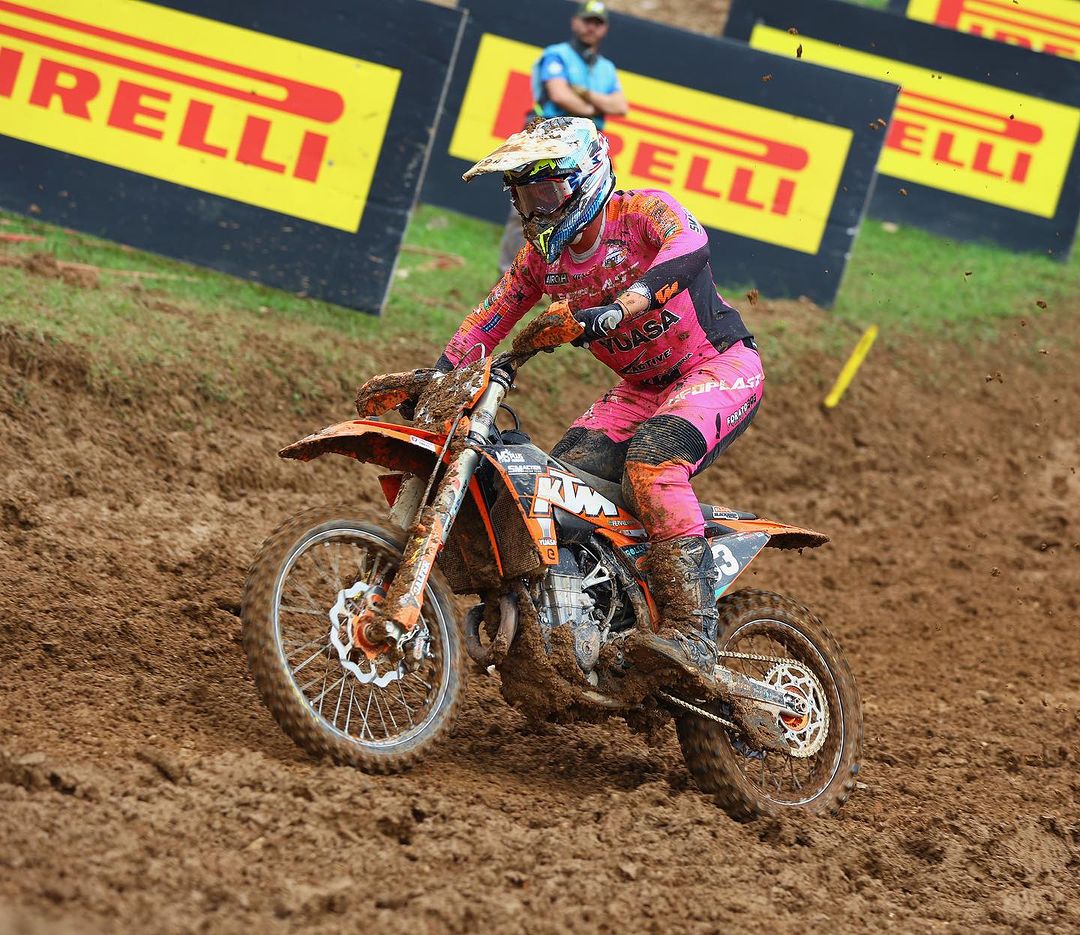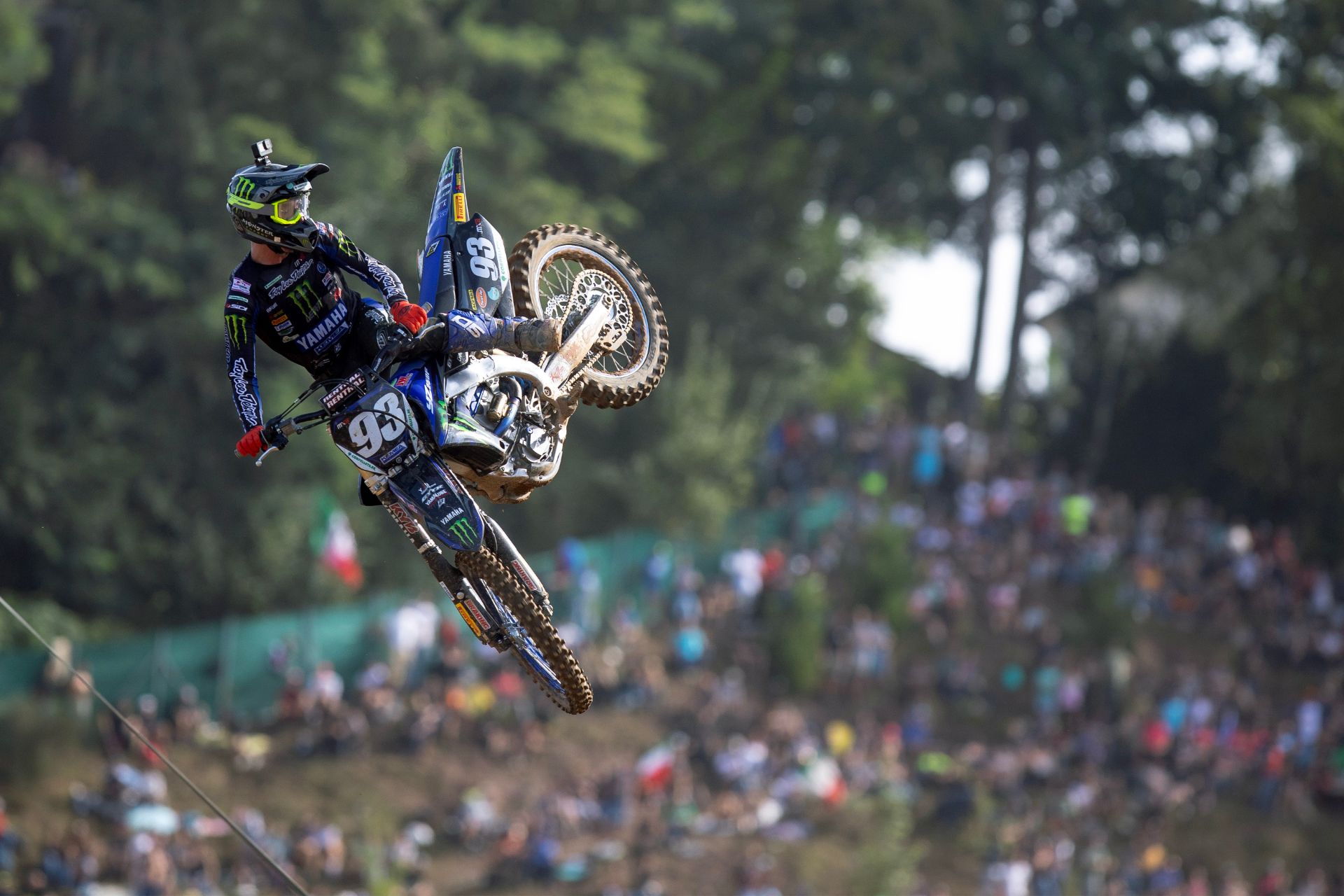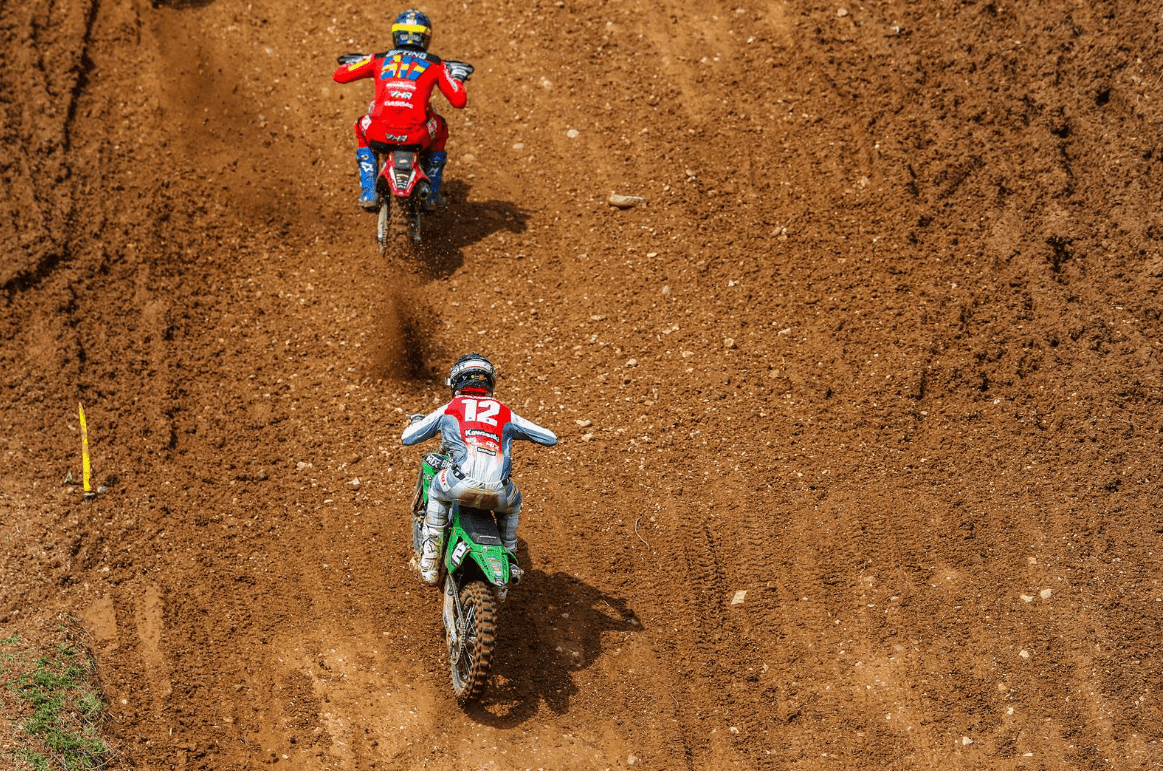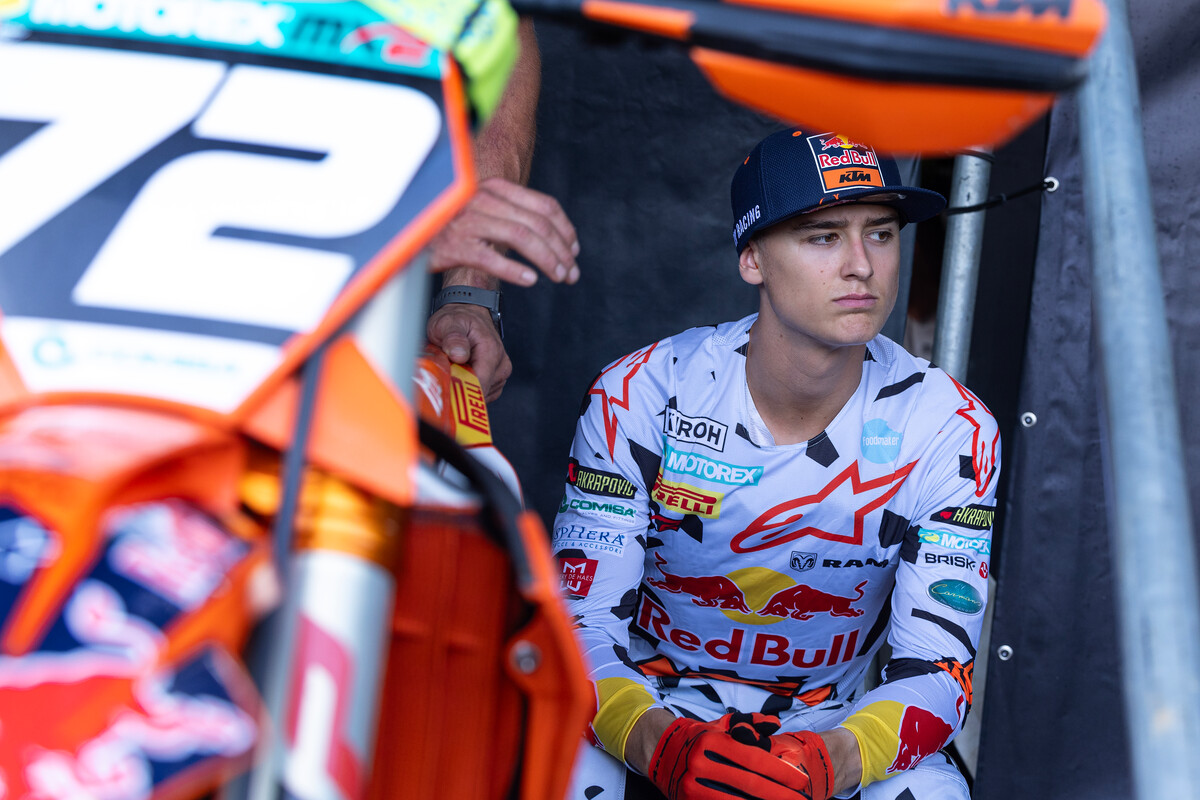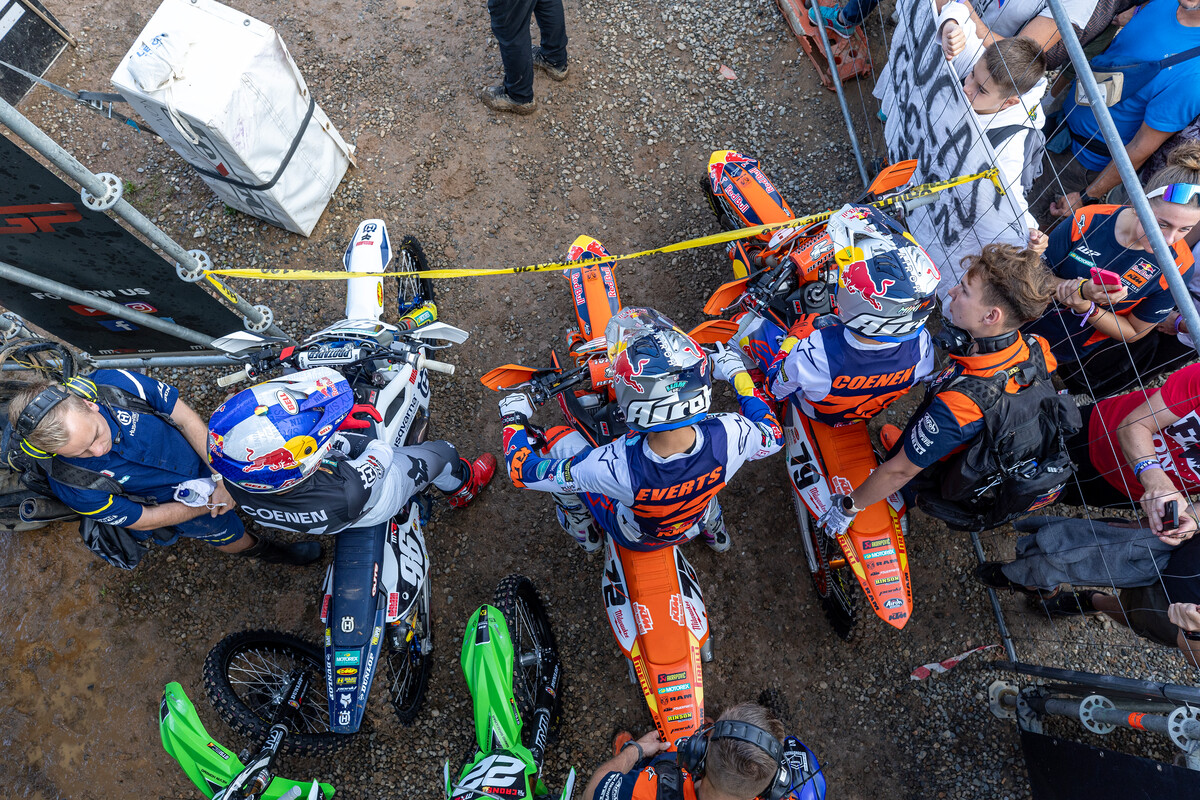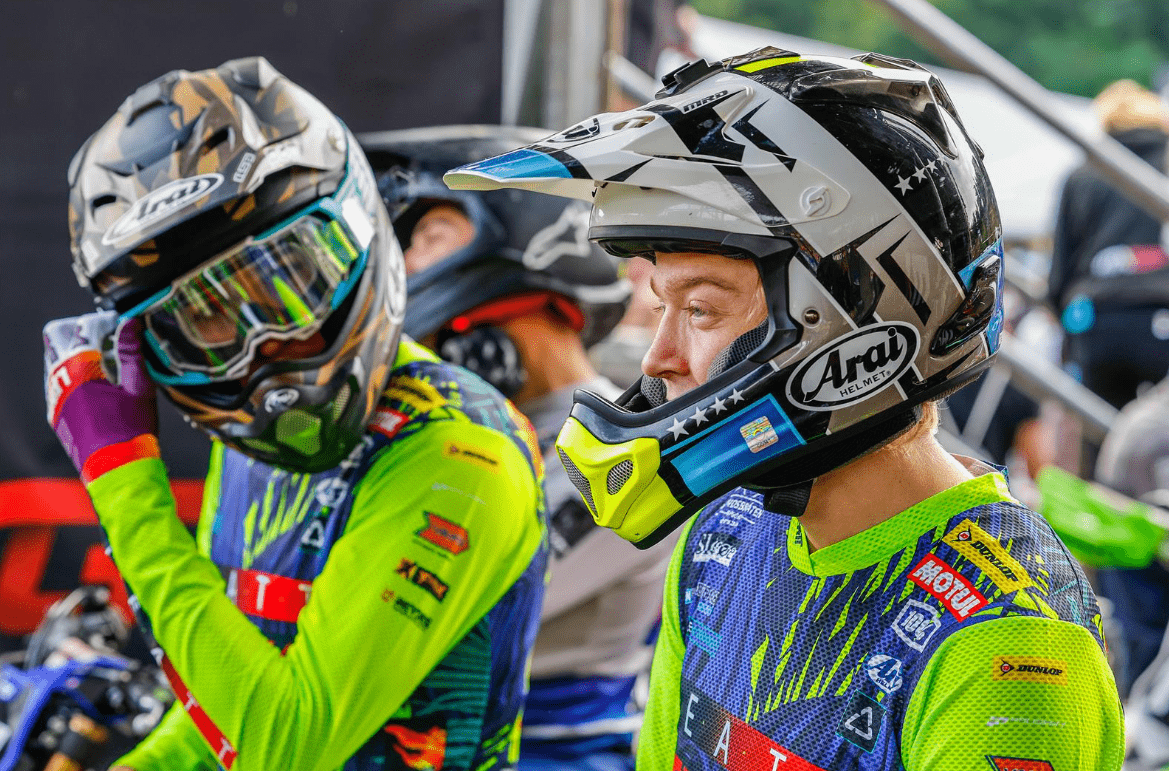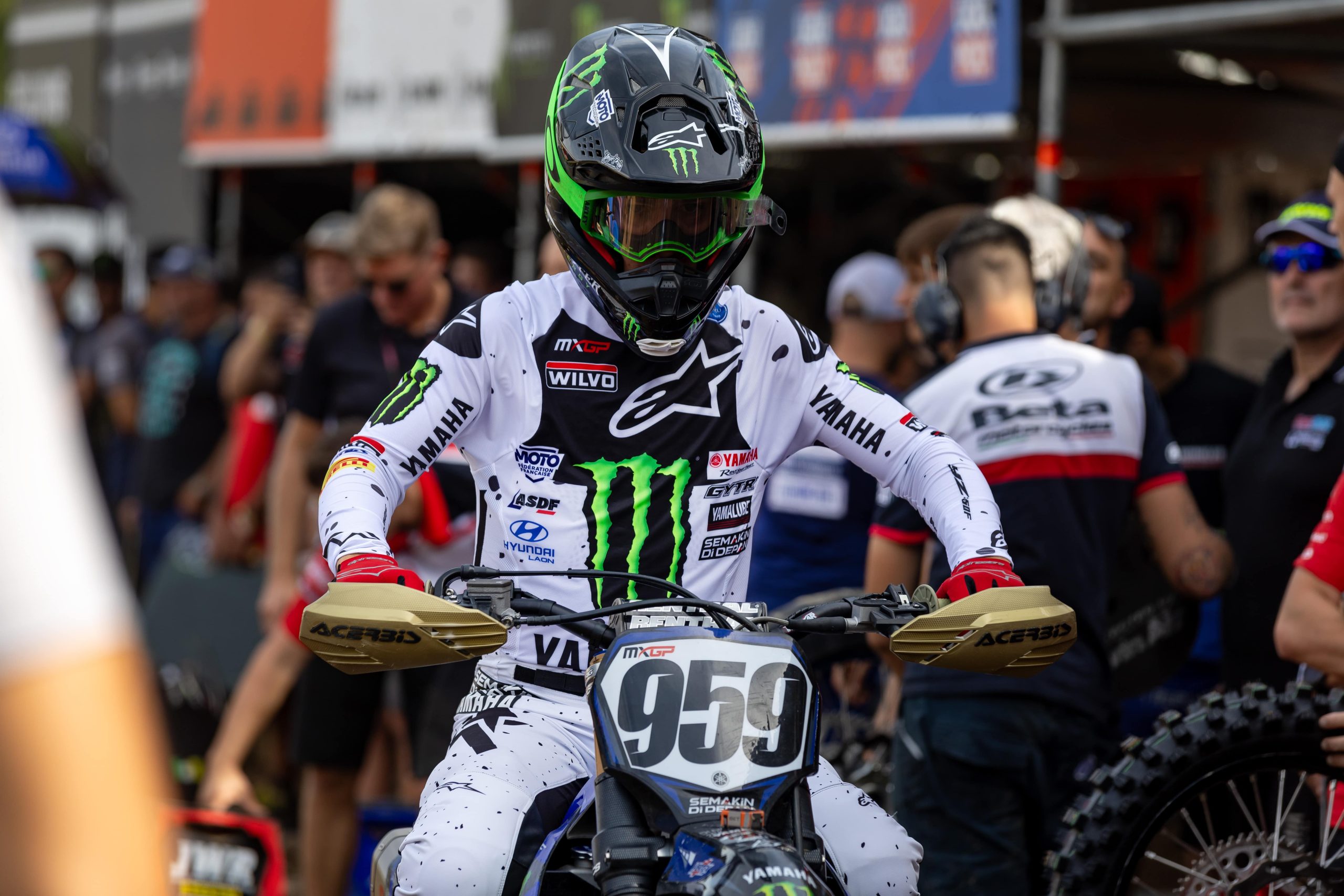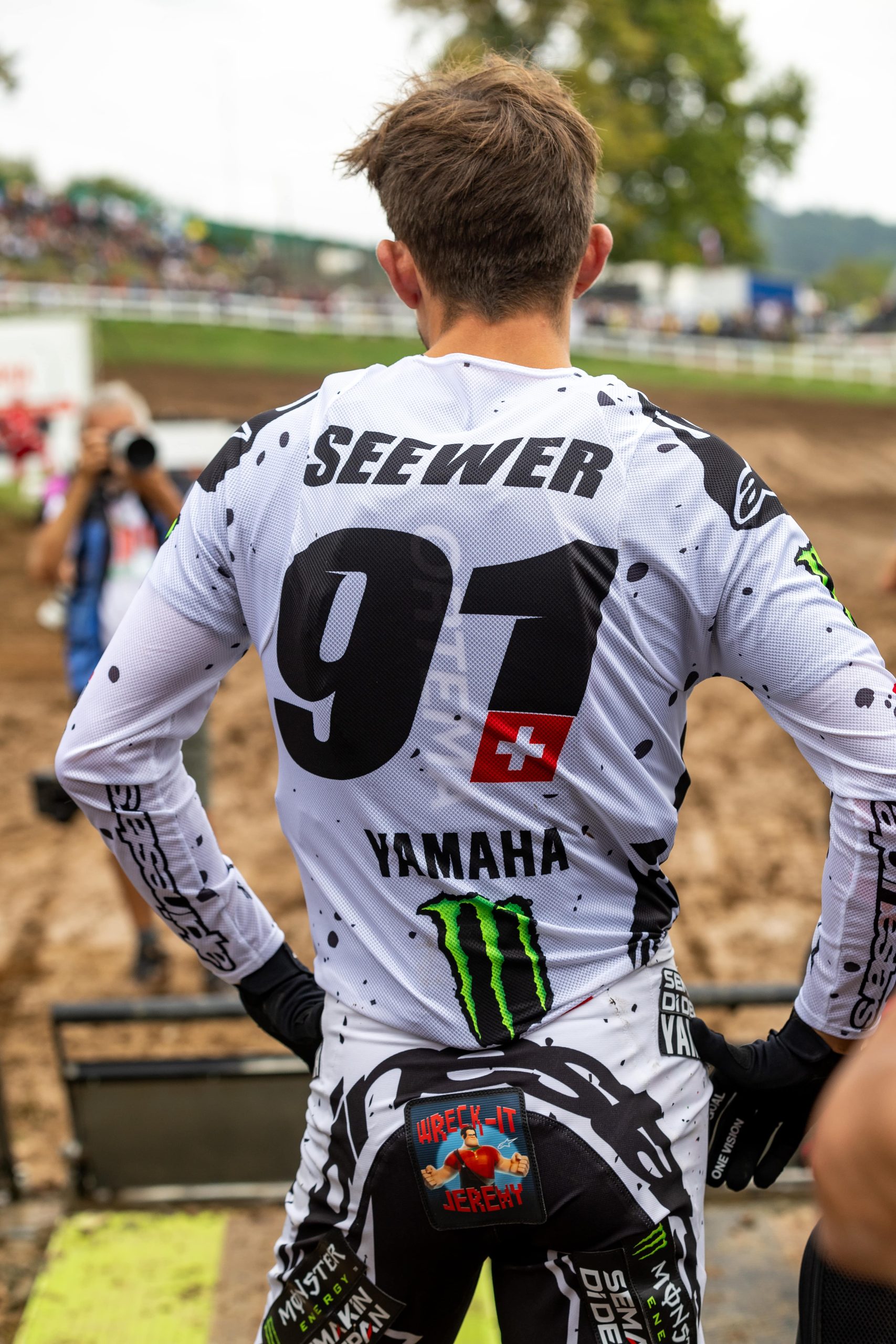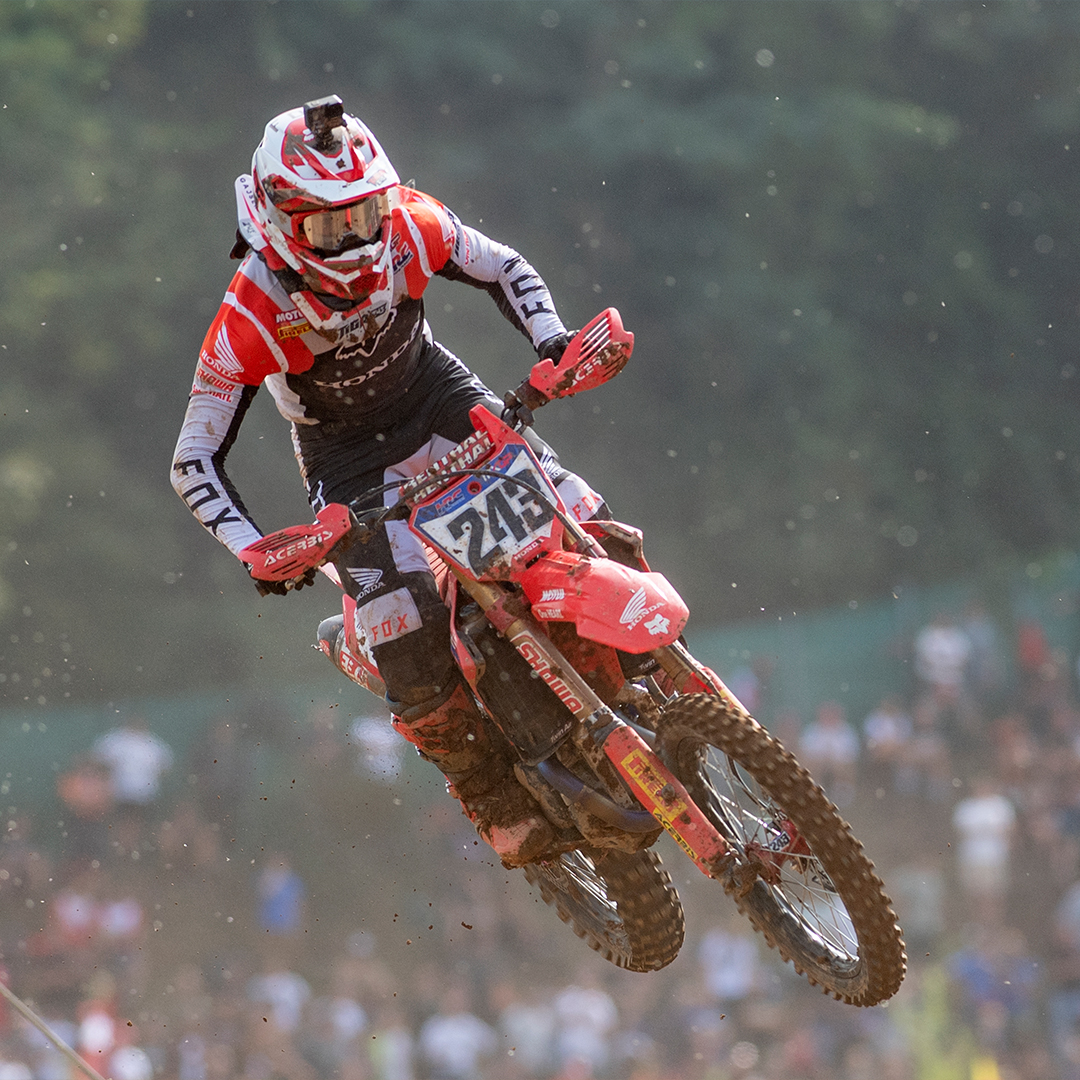 Images: KTM: Ray Archer – GasGas: JP Acevedo – Husqvarna: Full Spectrum – Kawasaki MXGP – JM Honda – Pirelli – HRC – Yamaha MXGP
Analysis: Silky skilled Roczen impresses in SMX opener
Suzuki star enjoys strong day at the office.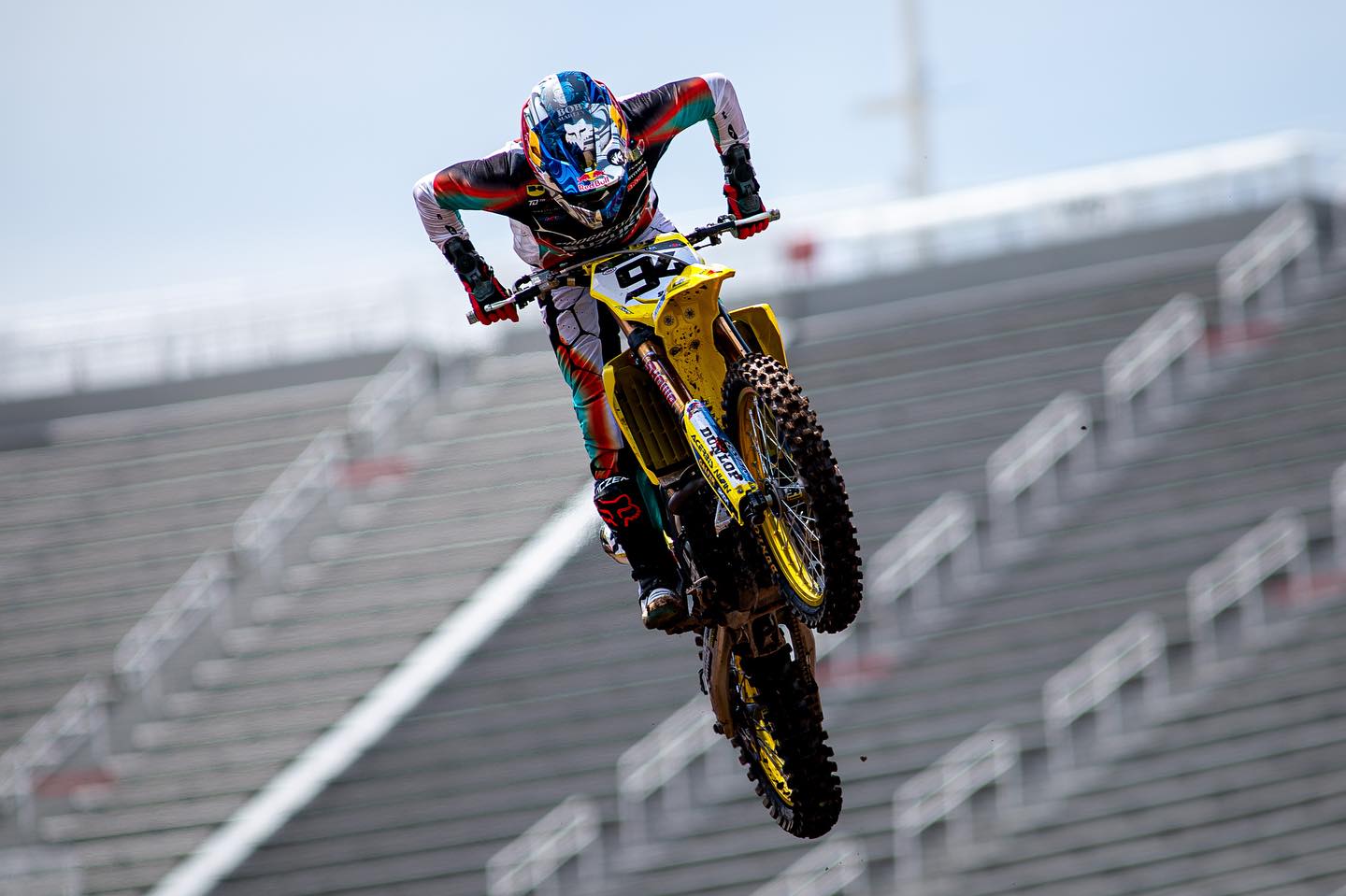 After going many weekends without racing, which saw him enter the first SMX Playoff in Charlotte having only raced twice since the AMA Supercross finale in May, Ken Roczen impressively showed his class on the hybrid layout to secure second overall.
---
Words: Edward Stratmann | Lead Image: Suzuki
---
Underlining his impressive skill, adaptability and technique, the German star produced a superb effort to record moto scores of 3-3.
Showing solid fitness, many glimpses of his trademark intensity and holding his own against a stacked field, this served as a testament to his preparation for this highly anticipated event. Moreover, seeing as he's been training with the standout winner in Chase Sexton at the Moto Sandbox clearly held him in good stead to run the pace.
Consistent, calculated and operating with intelligence, the fact he was never lower than ninth in any of the 10 segment times across the two motos while bagging four top three and two fifth placed segments amplified his strong body of work.
It also warranted mention that he had the third fastest average lap time in both motos and posted the second and third fastest lap times in the races.
Although he endured a goggle issue in the final main and understandably tired during the second moto, meaning he was was reeled in by the scintillating Sexton and excitement machine Jett Lawrence, the #94 justifiably cut a content figure following the opener.
"I had fun from the first lap on Friday. We had two free practices and I just felt great out there. [In Moto 1] My start wasn't the greatest, so I had to really put my head down from the gate drop on, all the way to the chequered flag," explained Roczen.
"I had to push super hard and give 110, and 120 percent to make some passes happen with the way the track was laid out. It was a really fun track to ride on, but the layout made it tough to pass. The track got tricky; it got really rough; we were still on supercross suspension so that of course made it tough. I finished the first moto in third after a strong fight. In the second moto, we ended up grabbing the lead and then led for a bunch of laps. Towards the end of the race, I had some sweat issues with my helmet and goggles and couldn't see much, which slowed me down. Two riders passed and I ended up going 3-3 for second overall. I think we had a great first race back after not racing for a couple of months. I was happy with how the team worked with me and with the little changes made to the bike. It was an unbelievable first race back for us."
Leading some laps, happy with the bike, not overthinking things and feeling mentally refreshed, it was obvious just how much he's loving his racing at present.
Making a point of noting what a fantastic environment has been cultivated under the HEP Progressive Insurance ECSTAR Suzuki awning and how he's arguably never had so much fun competing at the elite level, there's no doubting he's relishing the freedom and the reduction of pressure on his current program.
Finding the formula for success, slotting right back into the swing and feeling right at home in yellow, the hungry and motivated Roczen appears destined to be a force to be reckoned with in the last two SMX hitouts as well.
In a great place mentally and physically, the rejuvenated maestro has also even committed to racing the Motocross of Nations with Germany on top of his WSX commitments, which also offers a glowing reference to this new lease of life he's enjoying.
Unquestionably one of the most popular players in the sport due to his charisma, engaging personality, brutal honesty and phenomenal skills on a bike, having a fully fit and firing Ken Roczen is certainly good news for the sport.
Saturday night in Charlotte illustrated precisely why, for he brings that X-Factor and extra layer of intrigue that's simply not there when he's missing.
Love what we do? Please read this article as we try to raise £30,000.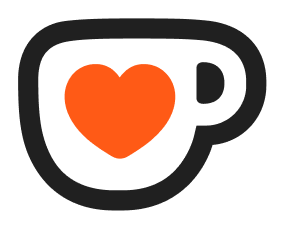 Support MX Vice on Ko-fi