While the step from EMX250 to MX2 can be a steep one for many, Lucas Coenen's certainly making it look easy, as his performances in pre-season have been nothing short of exceptional.
---
Words: Edward Stratmann | Lead Image: Bavo Swijgers
---
Hitting the ground running emphatically since joining Nestaan Husqvarna, he's impressively won three pre-season races, as he's put on clinics in Spain, Trentino and most recently at Lacapelle Marival.
That Spain win in particular laid the foundation for him to shine, for the technically gifted 16-year-old handled business brilliantly on his way to winning both races by a combined 23 seconds.
"Yeah, it was not a bad weekend. I got some good starts and had a good timed practice, as normally I'm not good at timed practice, but that was much better. We trained a lot in pre-season in the winter for this. So yeah, that was not bad to be P1," he told MX Vice in an exclusive interview after the race.
"In the qualifying race I was second at the start. And then I made a small mistake because I had arm pump. Then I was back in fourth and my Brother and Kay crashed. I came back to the leader, but it was only a 15 minute race so it was difficult to come back to P1 so P2 was okay.
"Then on Sunday in free practice, I was P1 again. And in the first moto, I started second and immediately passed my Brother and I just had a good race. And the second moto was almost the same. I just waited one lap, and then passed Sacha, and then controlled the race perfectly. So yeah, two good motos. First preseason with Nestaan and winning was not a bad way to begin the year."
Superbly carrying over his momentum from the end of last season, where he reigned supreme in seven of the last eight motos and won three of the last four overalls to finish second in the EMX250 championship behind Rick Elzinga, his blistering early form bodes well for his debut MX2 campaign in 2023.
"I am really excited to join Nestaan Husqvarna Factory Racing for the 2023 season! To start my MX2 career with a brand as prestigious as Husqvarna is an honour and I cannot wait to see what I can do on my FC 250," he insisted.
Rasmus Jorgensen, Nestaan Husqvarna Factory Racing Team Manager, then stated: "Adding Lucas Coenen to Nestaan Husqvarna Factory Racing is exciting for all of us; he was so impressive in the EMX250 class earlier this year and already on a Husqvarna. I'm very proud of the Husqvarna brand, and it makes a lot of sense to continue writing this story together! 2023 is shaping up to be a great year for the team. We are counting down to round one!"
Clearly happy with the new team and comfortable on the bike, another integral factor towards his success has been maintaining training with his dad, which has given him the continuity he, and his brother Sacha, need for success. Even though they're in regular contact with Joel Smets and have done some practice with Jeffrey Herlings, there's no doubting what a major player their dad is in their program, with him unquestionably finding a proven formula to get the best out of Lucas and Sacha.
So disciplined, professional, mature and dedicated to improving his craft, this relentless approach serves as a further testament to his mental fortitude that's clearly been instilled into him by his dad. "I learned a lot two years ago when we moved to the South of France. I lived with my Dad and my Brother. I learned a lot to do things for myself and in two years I progressed a lot. And also with moving to EMX125, EMX250 and now MX2 in a factory team, you have to do it right. You have to be serious if you want to achieve something," he insisted to MX Vice.
Despite his scintillating efforts in pre-season, Lucas Coenen, who's much more measured and calculated in his riding than his all-action brother, still plans on methodically easing into life at the MX2 level, for he knows it's far more beneficial to keep it on two wheels as opposed to crashing while pushing the limit.
Unwavering in his desire to reach the top of the sport both in the World Championship and in America, where he and his brother plan on heading in a couple of years to race AMA Supercross, it'll be fascinating keeping track of his progress in 2023.
On a distinctly upward trajectory and with the world at his feet, the sky appears the limit for what he can achieve.
But for now, though, his focus will be solely on Argentina and maintaining his momentum to keep making steady strides in the right direction in his quest to translate his pre-season pace into the season proper.
Love what we do? Please read this article as we try to raise £30,000.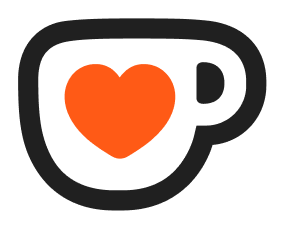 Support MX Vice on Ko-fi