Having endured an injury ravaged 2022, Dylan Ferrandis was desperate to begin 2023 in a positive way. And that's precisely what he did, with the Frenchman enjoying a quality night at the office to secure fourth.
---
Words: Edward Stratmann | Lead Image: Star Racing
---
Qualifying sixth and claiming second in his heat race, Ferrandis began the season opener solidly, with the relentless Star Racing Yamaha pilot handling the challenging surface admirably.
Wanting to translate his earlier pace into the main event, there was much to admire about his race despite him getting out to a customarily sluggish start.
Clearly loving the new bike and one of the few who could handle the insanely difficult track reasonably well, Ferrandis impressively fought back after finding himself buried in 18th at the first turn.
Slicing his way through the pack instinctively and incisively, it took barely two minutes before he was inside the top 10. From here, the former 450 motocross champ continued his charge, with his pass on Colt Nichols for seventh really getting him in the mix with the big guns.
While the similarly comfortable Cooper Webb got by him to relegate him back to eighth, this didn't deter him, for he kept pushing hard in his quest to progress past the likes Aaron Plessinger and Jason Anderson.
Holding steady in seventh, as he assessed the situation and took stock of the best lines available, the race began to come to him, as he got by Plessinger and Webb, plus took advantage of a spill from Anderson to propel himself into fifth.
The 28-year-old then quickly closed the gap to the struggling Ken Roczen, who he eventually breezed by with just under five minutes left. Combining power and finesse and having no problem pushing the limit, he found himself in third momentarily when Malcolm Stewart went down. But a late mistake with a minute on the clock exiting the final turn scuppered his podium chances, instead handing third to Webb.
Displaying what a force to be reckoned he is when he's fully fit and firing, this was a terrific way to kick off his year, on a night where the fearless Frenchman rode with clarity, intensity and consistency.
By the numbers, the fact he grabbed the fifth fastest lap time, the fifth quickest first segment time, the sixth best second segment time and was 13th quickest in the third sector underlined his ability to click off the laps and maintain his level even if he couldn't quite match the frontrunners in terms of raw speed.
"It was a good day. Honestly, it was the best opening round for me in the 450 class. I had a chance to be on the box tonight. I was third at some point in the main event, but a small mistake cost me the podium," he reflected.
"In the end, I finished fourth and was right on the wheel of the third guy, so it's a good result, and I'm really happy with that first race. Honestly, after two very bad seasons in supercross, it's good to be back in the mix and back to fighting for podiums. I know what I'm capable of, and I think tonight, I didn't race to my full potential. I know I have a small margin to improve, and I'm ready for next week. The new bike is just so much better for me in supercross. I think we proved it tonight with Eli. He won, and I finished fourth. It's a good start to the season for us."
Delighted 450 team manager, Jeremy Coker, then added: "It was a phenomenal day! It couldn't have gone any better, especially for the debut of a new bike. Dylan and Eli were happy all day. They had a good practice, good qualifying, an awesome heat race with a 1-2 finish.
"Dylan rode an amazing main event and has made a big turnaround from last season; it's pretty awesome. We'll just keep pushing forward."
The challenge looking ahead will now be replicating this outstanding effort at Oakland, where he'll be eager to carry over his momentum and get on the box after narrowly missing out at A1.
With the track set to be brutal again and tough to negotiate, all the cards might be aligning for the feisty Ferrandis to reach even higher heights at round two if he can improve his starts to put himself in the mix from the outset.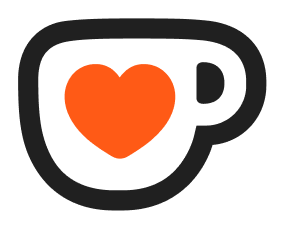 Support MX Vice on Ko-fi