Dylan Ferrandis continued his consistent start to the 2023 Monster Energy AMA Supercross season by claiming a solid fifth overall by virtue of his 4-6-5 finishes at the Anaheim 2 Triple Crown.
---
Words: Edward Stratmann | Lead Image: Star Racing
---
Backing up his admirable fourth at A1 and his sixth at San Diego, the Frenchman navigated the chaos smoothly to bank some more valuable points on a crazy night of racing in Anaheim.
Starting off his day by qualifying sixth and showing he had some impressive pace, Ferrandis translated this into the opening race.
Getting out of the gate brilliantly to shoot himself into fourth, this much-needed fast start provided him with the platform to produce a composed ride. Although he dropped back to fifth quickly when rapid teammate Eli Tomac scorched past, he settled into his rhythm smoothly.
Looking comfortable and fast, it was a joy to watch him blitzing the whoops, crushing the rhythms and negotiating the challenging conditions with authority and conviction while he admirably held off the dogged Cooper Webb.
Combining power and finesse, the Star Racing Yamaha hotshot then breezed by Adam Cianciarulo with a calculated move down the inside with less than three minutes left.
From here, the ultra fit and fiercely determined Ferrandis clicked off the laps to ultimately keep the likes of Webb and Jason Anderson at bay to secure a deserved fourth.
The second main saw him get another decent start, with him emerging in sixth in the early running. Despite dropping back to eighth swiftly, it was good to see him remain calm while he recalibrated his focus. Wasting little time in finding his groove, it wasn't long before he was back up to sixth, which was where he finished, as he ultimately couldn't quite match the pace of the frontrunners.
Ferrandis concluded his evening with a credible fifth in the finale, in a race where he once more got his start dialled and appeared to have fourth in the bag only for the hard-charging Ken Roczen to push past him on the last lap.
Even though he couldn't find that little bit of extra speed needed to be in the podium picture, Ferrandis was still satisfied with his body of work, stating: "I had a good first main event and had a very good start, so I was happy about that. I lacked a little bit of pace in the beginning but ended up fourth, which was very good for the first race. In the second moto, I was struggling a bit. It was very rough, and I couldn't really find my flow and finished sixth. In the last race, I got a good start again and was fourth until the very last lap. There were yellow flags, and the thing on the side of the jump was blinking. I didn't want to jump on the red cross flag, so I rolled it, and Roczen jumped over me and passed me, so I ended up fifth.
"Overall, I think it's my best Triple Crown in the 450 class, and we keep moving forward. We made a big step in the right direction with the bike. We have a good bike to win races, so I can just focus on myself for the next round."
By the numbers, the fact he was 10th or lower in five of the 15 segment times across the three main events and only in the top five in three of the segments depicted that he didn't quite have the raw speed on the night.
Consistent, avoiding the mistakes and feeling more and more comfortable with every passing round, things are certainly trending in an upwards trajectory for the feisty Frenchman.
Currently sitting sixth in the standings, just 15 points behind leader Tomac, his attention will now switch to Houston, where he'll be eager to keep making progress in his quest to propel himself into podium contention.
Love what we do? Please read this article as we try to raise £30,000.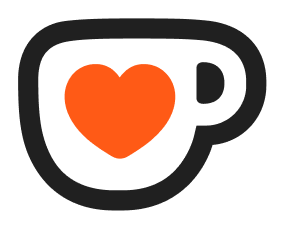 Support MX Vice on Ko-fi