Consistent, handling the conditions brilliantly and loving life at present on his supercross only program, Max Anstie rightfully cut a content figure following a night where he secured second at Daytona with another polished ride.
---
Words: Edward Stratmann/Press Conference | Lead Image: Feld
---
Anstie shared his thoughts from another solid performance in the post-race press conference.
Question: Max, you know, we talked for a moment before you got up there. And you mentioned these results are a little better than what you probably thought you were going to get and you said, now you need just a little bit more. What is that little bit more? What is it going to take? What do you need to do to find it?
Max Anstie: Well, it's a tough one. But I mean, yeah, the expectations coming in, we didn't really know and that quickly changed by me banging out a couple of podiums. But I'm still learning a lot you know, last week in Arlington I was thrown off guard with a few things and by the end of the night I found a good setup and I was like "man if I could redo this day tomorrow I'd be much better off" and it was the same today.
I'm glad I got press day yesterday because every time out on the track I was changing stuff. And by all means the team are doing an amazing job because they're trying to make my bike faster so that I can compete against these two boys' bikes, but we can still improve. I've got Mike from Factory Connection and man he's a magician with the bike. Everyone's telling me don't change the bike you're getting on the podium and I'm like "yeah, but they think they can make it better" and we want to try and improve to you know try and close that gap to Hunter up front".
And again if I could redo the day tomorrow, I would start with what I finished on in the main and be much better off because every session out there I was searching for things. But I don't get paid for the heat races. I don't get paid for practice, I get paid for main events so I'm happy to be on the box.
Q: Max, looks like you feel so comfortable on the 250? Do you think in the future you'll go back to a 450 again and do a combination of supercross and motocross? What do you think about that?
MA: I'm supercross only (laughs). I don't know if I should say this, but I went 5-5 at Southwick last year and got 1500 bucks. And man that was a hard race. I'm much better off racing supercross. I'm racing World Supercross, Australian Supercross and U.S Supercross. I'm happy with that. Yeah, I'm milking this 250 class as long as I can. And then I'll go 450 when I get kicked out. That's about it. Yeah, I like it. I like getting on the podium. Like them bonus checks. That's where I'm at.
Love what we do? Please read this article as we try to raise £30,000.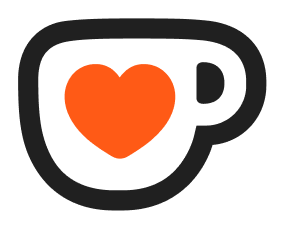 Support MX Vice on Ko-fi