Absolutely loving the new bike, riding with authority and looking unstoppable, Eli Tomac shares his thoughts following his emphatic victory in San Diego.
---
Words: Edward Stratmann/Press Conference | Lead Image: Star Racing Yamaha
---
Question: Eli, I'll start with you. You come into a new building, we've been on this property before, but a new building, which is always cool. No one's ever won here before and I know we always ask you about these records and new things you're accomplishing, but another new one, a new stadium and a new one for you, congrats.
Eli Tomac: You know, it was a good first time here for us and to be honest I never had really good results at Petco either. I always struggled a little bit just on the tighter stadium and tighter floor there I felt like so I was excited to come here and get going. It was nice to be on a good surface this weekend. The dirt was nice, there were a couple rocks here and there, but I would say, for the most part, it was nice dirt and it was another good one for us.
Question: You had that extra week there last week, what was the program like? Did you just roll into a normal week or did you do anything special because you had the time off to try some different things or was it pretty standard?
Tomac: Honestly, we've just been chasing around practice tracks to ride out here in California. I've been based out here and we've been going out to the High Desert or Hemet. Honestly, that's it and maybe one or two mud days in Corona, but it feels like we've been practicing in mud for six weeks now or so. It was nice to be on a good surface.
Question: Eli, I want your perspective, Cooper did stay close through the lappers and all that, what was the second half of the race like with him behind you?
Tomac: Well, you know, it kept me honest the whole time and I knew that was going to happen. I was just like a couple of those guys (lappers) were just battling in the bowl turns and there was nothing I could do. But that's just the way it goes when you're out front.
Just some tracks are a little bit easier to get around the lappers than others and it makes you stay on your toes and you got to focus in that situation because I knew he was right there. Like I said, that's just the way it goes you know, when the track funnels guys in certain ways into the main line.
Question: The one consolation that your competition usually gets is a slow start by you in supercross. Looking at your ride and how you can put that bike anywhere you want, is this as close to perfect as you can be with your bike, your fitness and where you are in the season right now?
Tomac: Yeah in the sense of not chasing the bike setting for rounds two, three and four. I mean we're not there yet, but normally I'm chasing my tail after round one and that has not been the case at all this year so yeah the new bike has been solid.
Question: With the new bike, with the team and your performances the last couple races with this momentum going your way, just how important is it to kind of keep hold of that and keep it going into next weekend?
Tomac: Well I can just say it's a great start for us. You never know going into a season with a new platform. You honestly never know so we are happy to get it right this time.
Question: I believe you're a couple of wins away from tying Ricky Carmichael's record, when do the records start creeping into your mind, where do they fall in importance?
Tomac: I don't want to think about that at all. I said that last week, man. I don't want to really think about that. I just try to attack each track, each weekend.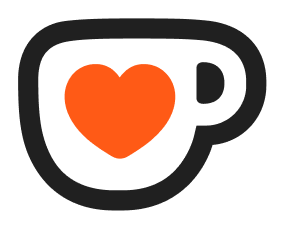 Support MX Vice on Ko-fi