Dissected: MXGP Standings
Breaking everything down.
Although Antonio Cairoli claimed the MXGP title with relative ease, the 2017 FIM Motocross World Championship was still one of the most memorable campaigns. Stories raged on throughout the field, thanks to some brilliant individual performances, so bench-racing discussions have filtered through into the off-season. With that in mind, it seemed that a rundown of the top-ten finishers was needed. 
1st Antonio Cairoli (722 points): The stance that Antonio Cairoli adopts when tackling a campaign is simply flawless, as he has so much experience to fall back on in situations such as this. Although he is coming off his seventh title in the MXGP category, and ninth in the FIM Motocross World Championship, some have already started to doubt whether he can pull off another one, as his last Grand Prix win came at the Czech event in July. There is a reason for that though, as he recognised that his task was to win the war rather than the battle.
That is why Antonio Cairoli opted to alter his approach to the season and scale back his training somewhat in the latter stages. Although he admitted that hindered him at some events, such as the USGP, it allowed him to maintain a level of consistency that was unmatched across nineteen rounds. Will that be enough next year, when Jeffrey Herlings is gunning for the number one spot each week? Time will tell. However, for now, the fact that Cairoli rebounded from such a difficult season must not be overlooked. It truly was a memorable effort.
2nd Jeffrey Herlings (672 points): Jeffrey Herlings was phenomenal this year, huh? That is a rather broad statement and one that most fans have adopted in the weeks that have followed the FIM Motocross World Championship. It was not all good, however, as he garnered just eighty-four points (conincidentally) through the first five rounds. The fact that he turned things around in such a manner made his final ranking even more impressive though. So, although the entire season was not phenomenal, the way in which he signed off was simply awe-inspiring.
No matter the conditions, Herlings managed to put himself in the top three at the very least in the second half of the season. Well, as a matter of fact, he was not too familiar with the lower steps, as he spent a majority of his time overlooking his competition from the top step. If there is one area that one may argue he needs to improve, it would be with his starts. Those seemingly improved towards the end of the campaign though and may not be a glaring issue anymore. Finally, before we move onto those who trailed him in the standings, Herlings deserves props for completing every round of the FIM Motocross World Championship, as he had not done that since 2012.
3rd Gautier Paulin (602 points): There is a fact about the campaign that Gautier Paulin completed that must be tackled immediately, as it is overlooked and shines a new light on his final ranking. The flamboyant Frenchman endured a slump through July that had a rather large impact on his haul of points. An injured thumb, which was sustained at the Grand Prix of Lombardia, cost him a realistic shot at the runner-up position. Despite that niggling injury, this season was still one of his most successful. It is quite surprising that this is just the third time that he has finished in the top three overall in MXGP, right?
A move to Rockstar Energy Husqvarna Factory Racing transformed him somewhat. Inconsistency has plagued him through much of his career, but he was a constant threat this year. The fact that there is such a large buffer between him and the rider in fourth, Clement Desalle, serves as proof of that. Would he have liked to claim second? Yeah, sure, but there is no way that this can be considered a disappointment. Most importantly, this is the perfect way for him to catapult himself into his sophomore season aboard an FC 450. It's going to be exciting to see what he brings to the table.
4th Clement Desalle (544 points): Would one be wise to temper expectations of Clement Desalle now? It was really not long ago that he was a polarizing character in MXGP and could have easily won a world title. That is far-fetched now, it seems, as is having a constant presence on the podium. Does that speak volumes about the level of competition in MXGP or the fact that he has regressed somewhat? It is going to be most interesting to see where he slots in next year, if he everyone stays healthy, because it is rather hard to make an educated guess. Desalle did his job this year though, as he led the Monster Energy KRT outfit well and made considerable progress after his first run aboard a KX450F-SR.
5th Tim Gajser (530 points): The end result was certainly not what Tim Gajser or Team HRC envisioned when travelling to the Losail International Circuit at the start of the year, but it is important to remember how he fared through the first bundle of events. Gajser was impeccable in both Argentina and Mexico, as he dropped the rest of the field with ease. That was just six months ago, of course, so there is no way that his ability to run that pace has just vanished. Memories are short in this sport though and most will be surprised if he manages that at the start of the next campaign.
The victory that he claimed at the Grand Prix of Sweden in August is going to be integral in him returning to the front of the field next season, one may argue, as there had been such a drought before that. Getting that monkey off of his back would have at least given him some validation, had doubt crept in at all. The only thing that fans have not witnessed yet is him face Jeffrey Herlings at his peak so, for that reason, there are still questions to be answered here.
6th Romain Febvre (519 points): This was just plain weird. Being at one with a bike is evidently imperative at this level, as it caused Romain Febvre to go from a title contender to just another guy out there. Thankfully he salvaged something through the final rounds and featured near the front, then he really shined aboard the all-new YZ450F at the Motocross of Nations. There is still work to be done to reach his former level, however, and can it really be guaranteed that he will not run into similar problems whilst adjusting to the new machine? 2018 is going to be a massive year for Febvre, as he must prove that he can contend for a title and also stay upright. The latter also played a role in his demise this season.
7th Jeremy Van Horebeek (443 points): There is always the potential for Jeremy Van Horebeek to achieve more. Van Horebeek can come alive on a certain day and that was evident this season, as he really shined at events in Argentina and The Netherlands. An injury, which has been overlooked by most, eventually dashed his hopes of a higher ranking, but that should be taken into account. Had he hovered around the top five at those events, acquiring an overall position inside of the top five would have been realistic. That would have changed the way that his season is assessed significantly. Jeremy Van Horebeek and Evgeny Bobryshev are almost identical, when at their peak, right? Solid back-up riders, who took one overall win and then struggled to replicate it.
8th Max Nagl (439 points): The beginning of the end, perhaps? Max Nagl just struggled to get going all season and there were consequently very few bright spots. There was that single moto victory at the Grand Prix of France, of course, but that just makes him more of an enigma. How can a rider win one moto and then struggle to break the top five at most other rounds? Starts are the easiest thing to point to, although they were not awful all of the time. Most are still hopeful that Nagl can rediscover his form from his maiden season aboard a Husqvarna.
9th Max Anstie (436 points): The season that Max Anstie had has been downplayed somewhat by some, which is far from fair. Anstie missed two rounds in April with a knee injury, much to his disappointment, but returned and steadily progressed up through the top ten. Progress is exactly what one would want to see from a rider in his position, so how could it be considered anything but great? A top-five finish would have been a realistic goal, had he not missed those rounds and encountered further issues in the Czech Republic, so this is not a true representation of how well he performed. That showing at the Motocross of Nations would have undoubtedly given him a boost too, so Grand Prix wins are undoubtedly on the horizon. Look for Max Anstie to be much higher up on this list in twelve months.
10th Glenn Coldenhoff (424 points): It is rather difficult to dissect the season that Glenn Coldenhoff had. Coldenhoff scored points in all but one moto, so should have been able to finish higher in the championship than this, but did have flashes of brilliance along the way that saved him somewhat. After enduring a torrid start to the season, he turned it on in the second half and fulfilled expectations. That is actually something that happens each year, funnily enough, as he is always better towards the end of a season. How is it possible to fix that?
Words: Lewis Phillips | Lead Image: KTM Images/Ray Archer
Benoit Paturel extends De Baets MXGP deal
See here.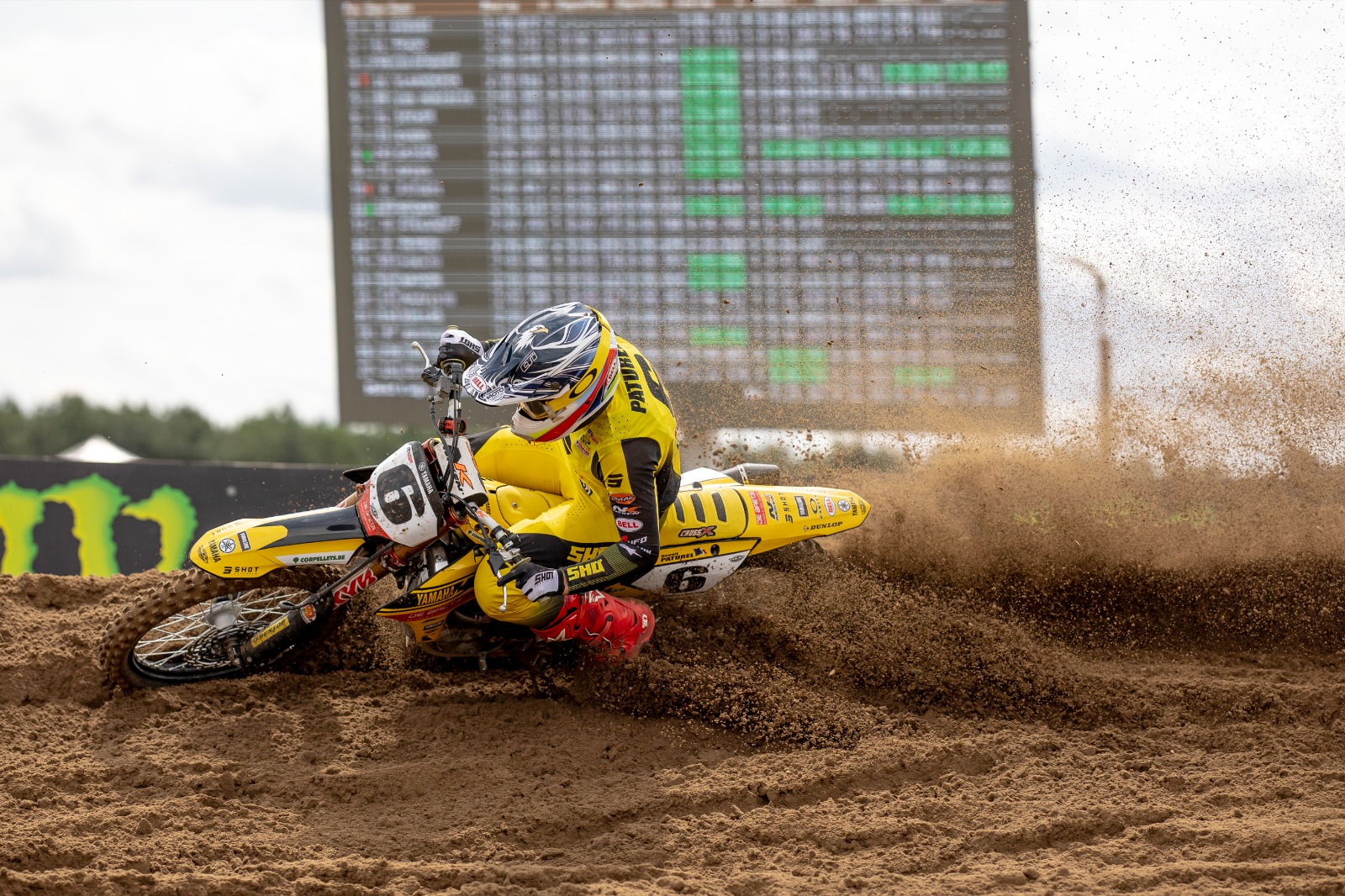 Benoit Paturel and the De Baets MX team have reached an agreement to continue their collaboration next year.
---
Words: Press Release | Lead Image: Full Spectrum Media / De Baets MX
---
In its first year as a team in the MXGP class, the team is going through a positive season. Paturel is eleventh in the standings of the world championship and has managed to complete ten top ten places this year. With the knowledge the team now has, they want to continue building this winter to hunt for the top ten places again next year.
In addition to Paturel, the team will work with two youth talents next year.
Danny de Baets (team owner): "The idea this year was to bring Paturel back to the level where he belongs. We have succeeded well in this and we can look back on a positive season. With the knowledge we have now, we will go into the winter and continue to work hard to be able to take another step next year. In addition to Paturel, we will also work with two youth talents, which is a very nice challenge for us to bring these riders to a higher level."
Love what we do? Please read this article as we try to raise £30,000.
Injury Update: Mitch Evans to miss Matterley
Details here.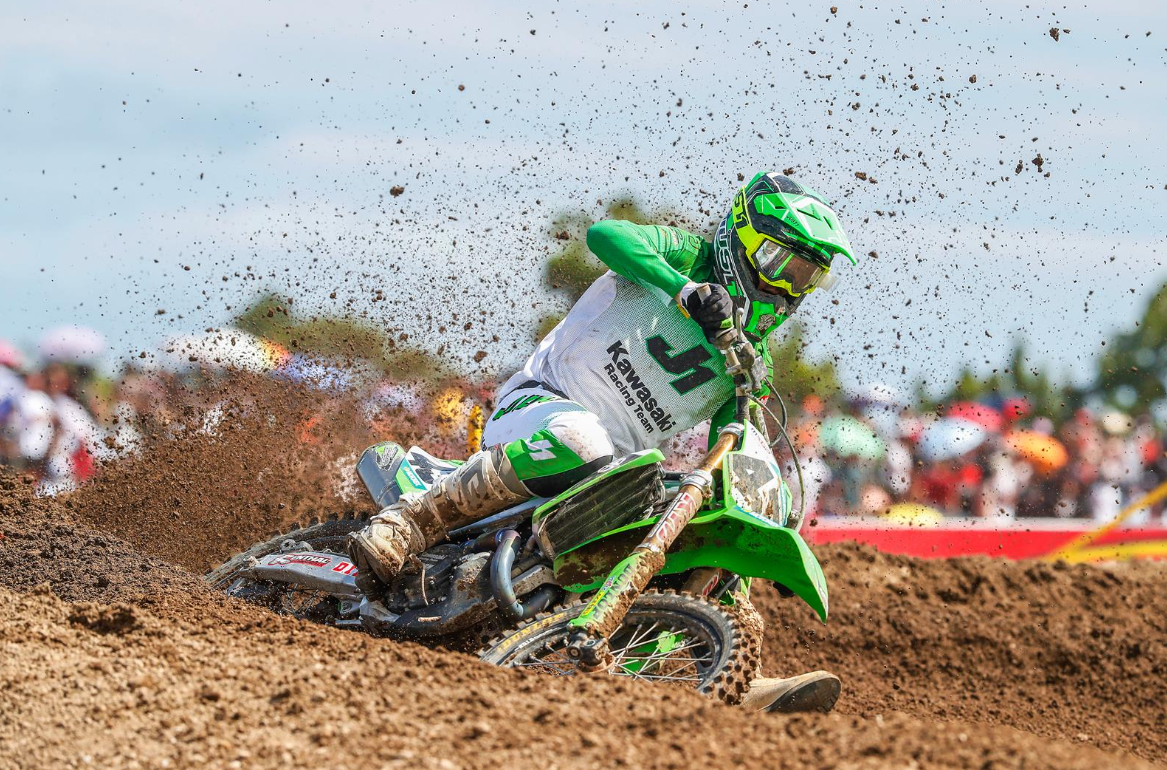 Kawasaki Racing Team's Mitch Evans will unfortunately miss the final round of the FIM MXGP Motocross World Championship in the UK on 23/24 September. World championship runner-up Romain Febvre will represent KRT alone at the British GP and two weeks later at the Motocross of Nations.
---
Words: Press Release | Lead Image: Kawasaki MXGP
---
Still in pain from the wrist problems which forced him to miss the MXGP of Italy last weekend Mitch Evans will not travel to Matterley Basin as he continues to recover from the effects of this old injury. It's a tough end-of-season for the likeable Australian rider, who put in a lot of effort earlier this season to develop the new Kawasaki alongside his teammate Romain Febvre. After missing the first four rounds of the series due to a broken thumb sustained during winter training Mitch progressed throughout the season with several top-ten results since the German GP in June but in recent weeks he felt more-and-more affected by the wrist injury and had been forced to stop training on the bike. As a result he was also forced to decline his pre-selection for the Australian team at the upcoming Motocross of Nations, an event where his teammate Romain Febvre will lead Team France.
Mitch Evans: "It's a real shame to miss the final race of the season and my last race with the team; however it is time to take the right steps to heal correctly. I would like to thank Kawasaki and the team for their understanding and patience and for always believing in me this year. Unfortunately we weren't able to achieve the results we both deserved, but I thoroughly enjoyed my time working with such professionals. I want to wish the team and Romain the best of luck for Matterley and the Motocross of Nations."
Antti Pyrhönen (KRT team manager): "It's very unfortunate that Mitch misses the last two GPs of the season, especially as he had been showing good speed on the KX450-SR recently. We did lots of testing together, and both the work-rate and our goals were high but, as we know in our sport, sometimes things don't always go as planned. On behalf of KRT I wish Mitch a successful recovery; keep the smile and ethic high as you have done throughout our time together and special thanks for the development work you have done and the spirit you brought to our Green team."
Love what we do? Please read this article as we try to raise £30,000.
The MX Vice Show Episode #144 With Lorenzo Resta
Listen now.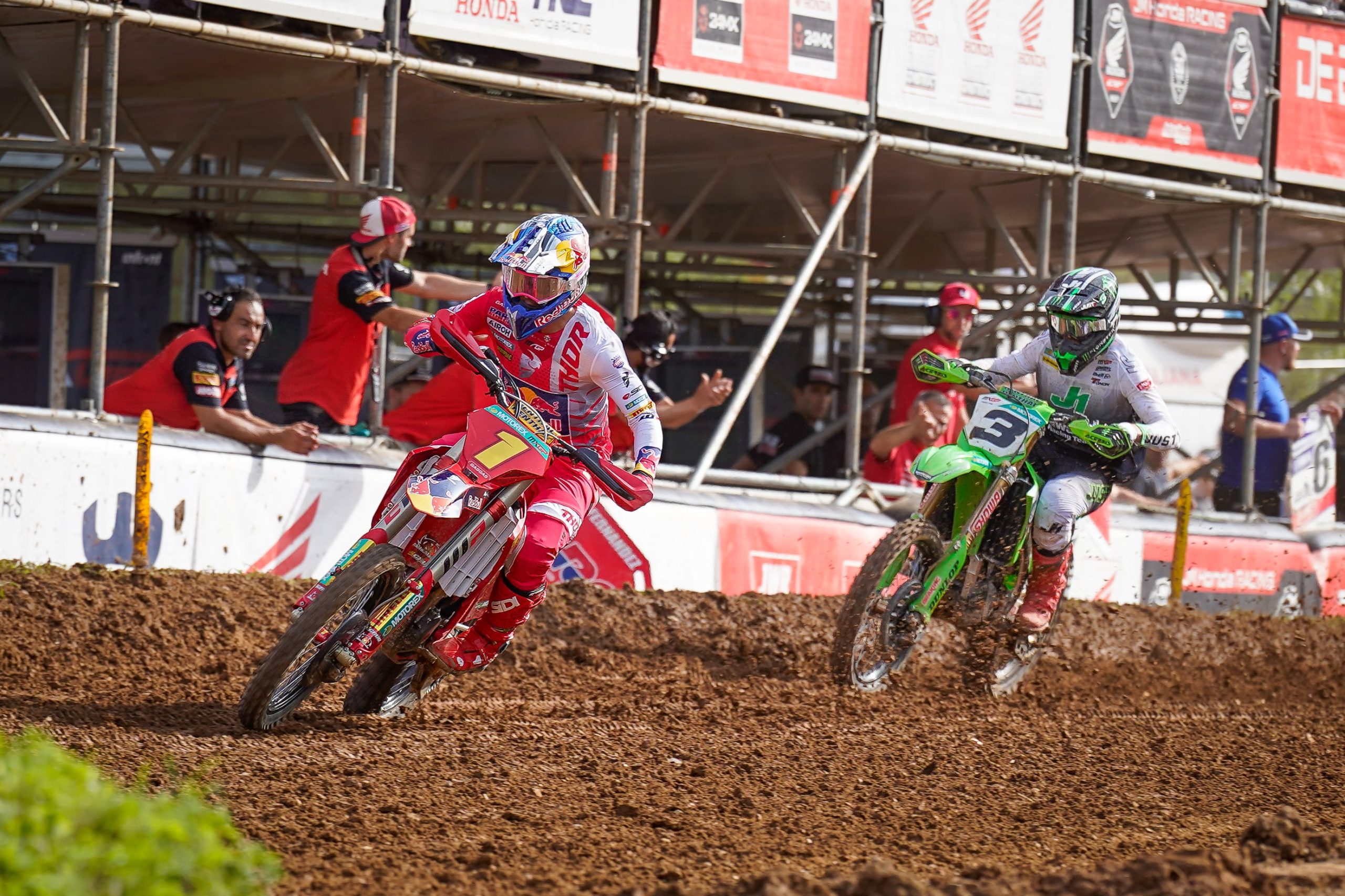 The MX Vice Show returns with Lorenzo Resta and Ed Stratmann, as they talk all things MXGP following the 18th round in Italy, plus discuss MxoN and silly season.
The MX Vice Show is as always available to listen to on Spotify, iTunes, SoundCloud, Stitcher and Google Play. Thanks to Parts Europe, Scott, Acerbis, Fly Racing, AS3 Performance, ARMA nutrition and Even Strokes for their support of The MX Vice Show. If you would like to become a part of the show, don't hesitate to get in touch.
Lead Image: Lorenzo Resta
Love what we do? Please read this article as we try to raise £30,000.