Progressive Insurance ECSTAR Suzuki's Ken Roczen and his Suzuki RM-Z450 delivered a top ten result and retained fifth overall in points at the Daytona Supercross, round eight of the 2023 Monster Energy AMA Supercross season. Twisted Tea Suzuki presented by Progressive Insurance's Shane McElrath delivered his best result of the season aboard his Suzuki RM-Z450 on a track built into the trioval of Daytona International Speedway. And 250 class racer, Twisted Tea Suzuki's Marshal Weltin, earned enough points to advance his Suzuki RM-Z250 three positions in the 250 East standings.
---
Words: Press Release | Lead Image: Suzuki/Chris Ganz
---
Ken Roczen's qualifying speed earned him the first gate pick in heat one. Emerging from the first corner in fifth place, Roczen put his Suzuki RM-Z450 into second place before the third turn and battled for the lead throughout the race. Unfortunately, a poor start in the main, in fifteenth place, put the German racer's speed to the test. Roczen put his Suzuki's power to the ground and quickly picked off riders to deliver a top ten result.
"I was up on the board pretty much every practice, I had a really good heat race, but unfortunately messed up the start in the main," said Roczen. "With a better start, my result could have been a lot better. What I'm most excited about is that I haven't really done any bike adjustments today. I could simply just ride the track and ride my bike. I'm really excited to be there. Our result doesn't really show how good we've been in the last week and we're going to continue working hard. I'm looking forward to Indy already."
Shane McElrath was also on the gas in the daytime qualifying sessions, landing his best qualifying spot so far this year on what's considered the most challenging track on the schedule. McElrath matched his best heat race finish for a direct transfer to the main. In the main, he demonstrated the progress he and the team have made and brought his Suzuki RM-Z450 in with his best result of the season.
"What a day it was today," exclaimed McElrath. "We're continuing to learn and continuing to get better. I'm super happy with the progress. I'm happy with how I rode tonight. My heat race was fairly good, I stayed with the guys ahead of me consistently. In the main, I didn't have a good start, but I fought hard for most of the race. That's the longest and the hardest that I've fought. I'm excited about it. We're in a good place to keep growing and to keep making strides and I'm excited."
Marshal Weltin was up to the challenge of the varying dirt conditions of the rutted and rough track. After earning a direct transfer to the main through his heat race, Weltin advanced his Suzuki RM-Z250 six positions throughout the main event and crossed the finish line with his best result thus far in 2023.
"Every session we progressed. I'm comfortable on the bike and learning, so we went into the night show feeling great," said Weltin. "My body's feeling good. We ended up ninth in the heat. Going into the main I had a good mindset, thinking I'm going to give everything I have and lay it all out there. There was a lot of carnage. It's tough here with the lights creating shadows; it was slick and then it started raining a little bit. I'm happy to come away with my personal best with an eleventh place. It's close to a top ten and it just feels nice to make progress week to week."
"It was a pretty good day," was how Twisted Tea/H.E.P. Motorsports/Suzuki presented by Progressive Insurance's Team Manager Larry Books summed up Daytona 2023. "We've been working really hard on Roczen's bike, and we made some big improvements. The result in the main event wasn't as good as we were expecting because of a bad start, but it just happens sometimes. He finished seventh in the main event. Shane McElrath finished thirteenth. His speed was better, his riding was better, so we're thinking bigger and better things are ahead for him. In the 250 class, Marshal Weltin finished eleventh. It was a good ride for Marshal. His start was terrible, so he had to come from behind and he outlasted the field; he was able to pass a lot of guys at the end. Eleventh is not bad, and I think we will build on that. We missed Kyle Chisholm. He had a crash during the week and was unable to race today, but we think he's going to be back at Indy next week."
The Suzuki riders and team members travel to Indianapolis for round nine of the 17-round Monster Energy AMA Supercross season. The track will return to a traditional supercross-style layout inside Lucas Oil Stadium. The location bodes well for the team – Ken Roczen won all three rounds inside the stadium in 2021 during the three-race Indianapolis residency of that season.
Love what we do? Please read this article as we try to raise £30,000.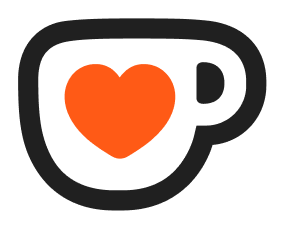 Support MX Vice on Ko-fi