Viewpoint: Antonio Cairoli
Antonio Cairoli reflects on the seventh round.
Although the results that Antonio Cairoli acquired at the Grand Prix of Latvia were not exactly what he was looking for, the way that he performed in comparison to qualifying was rather positive. However, at the end of the day, six points were handed to his title rival and that gap now sits at twenty-nine points. Based on this exclusive interview from Kegums, Cairoli is not worried though.
MX Vice: 2-2 on the day. I guess you cannot really ask for much more on a day where [Jeffrey] Herlings is this good. Like you have said before, it is those races in Russia and Trentino where you do not go 2-2 that really piss you off.
Antonio Cairoli: Yeah, actually I know that Jeffrey was so fast all the weekend and especially on the timed practice. I was struggling a lot, so also for the motivation it is not really the best when you are more than two seconds slower. I knew that in the race I can be different. I can be stronger – that is what I showed. I arrived close the first moto, only three seconds. I know that Jeffrey on this kind of track is very, very fast, he is giving one hundred and ten percent always and also his condition is very good at the moment.
I know that the second moto I had to push hard. I take a good gap, but then my plan was to fight with him. I know that it was coming. My plan was to fight a little bit more with him and try to make it with some experience to try to win this GP. But then I land on one lapped rider before the finish line. I hurt my wrist on the collision a little bit, then he had immediately free space to pass. I could not really hold on his speed at that moment because I was a little bit frustrated with this guy that did not move out of the way, but this is racing so it is not really complaining. I had to choose a better line maybe, but it is okay. Second, second is okay.
Maybe other GPs like Teutschenthal next weekend and some other hard races where you can pack better and it is not really his kind of soil, we can respond better. But pretty pissed off when I lost in Trentino like you said and Russia we lost some ground, which was not in the plan. It is motocross. We are riding so fast at the moment. It is very easy to make a mistake and crash hard on this speed. Hopefully we can have more battles like this, stay safe and fight for the championship as clean as possible and try to see what we can do.
Once Jeffrey passed you in the first moto that was kind of the first opportunity that you had to really see what he was doing. Did the pace or lines that he was taking surprise you or did you look at it and go, "Oh, I can do this. This isn't actually as bad as I thought" at that point?
Yeah, for sure. I know the waves section for me was the struggle all weekend. His riding style is very, very muscling. He is dominating the bike a lot. On this waves section you need really a lot of power. The technique is not really the only thing you can do. Normally I only ride with technique always. On this place I always lose a lot of time compared to him. I was struggling all the weekend on this place, but okay. Since he passed me I see some lines and I was same speed as him, so I could hold on with him a little bit, and then like I said first moto was okay like that. Second moto my plan was different, but the plan and the reality is always difficult to make up.
It seemed like doubling out of the waves was the best option and the quickest line – he was doing that all weekend. At the start of the second race, you managed to do that consistently for like nine laps. Did anything change to allow you to do that? Did they roll them down a little bit?
Yeah. Since I could do that, my gap was always the same with him… It about five or six seconds. After the ruts came a little bit, the place was getting very sketchy. I was not really one hundred percent anymore physically, so I did not want to crash. So I slowed down a little bit, but when you slowed down in that place you lost a lot of ground. It is what happened – he kept doing it. You are out of a lot of ground there.
I'm guessing as soon as you stopped doubling towards the end of the second moto, you knew that he was going to start coming and maybe started to tighten up a little bit?
Yeah – that is what I did. My plan was he is coming, so let's have a good battle together. But then when the lapped rider happened I was surprised that I was crashing almost and I just saved it before I hit the guy. In that moment I was a little bit shocked, but then it is okay; I did not crash. So I tried to regroup a little bit and try to come closer to him, but it was difficult. He was pushing very, very fast. We made good laps in the end of the race also, so it is difficult when you are on this high speed to earn one tenth of a second.
Going back to what you said at the beginning of the interview about noticing the times in free practice and that hurting your motivation a little bit, I am surprised that you actually look at those and that affects you . Was it just because of how big the gap was this weekend or do you always look at those times and see what your chances are?
In all my career I do not think I have many pole positions. I have ridden so many GPs. With timed practice I was not always the fastest. If you see back all the classifications from before, maybe five or six times I get the fastest lap in all my career. I do not know. It is difficult, but when there is a lot of seconds it is kind of frustrating. I know I can go fast in the race, but when you want to push for the lap and take a good starting gate it is also really important. I was a little bit pissed off all the weekend about this speed. But I know that in the race it's different, so I was not too worried. I just want to improve on this kind of thing.
Finally, 2-2 and whenever you do that you always seem quite cool, relaxed and like you are not worrying. Does there become a point where a 2-2 is not good enough? Does this 2-2 feel different to a 2-2 in Valkenswaard? Obviously the gap is getting bigger and points are needed.
For sure. 2-2 is never good enough. For me, the only good thing is 1-1. I am also pretty realistic that he is very, very strong at the moment and I am not so strong physically at the moment. My plan was to get now a little bit on a good shape, but I have to admit that he is very strong and he can keep the time for all the moto very good. So nothing is to be worried. I know that he is fast and we are fast compared to the rest. I just can learn a little bit and try to be better if I can. Otherwise, second is never a good result if he wins all the races. This is actually not good at all but, if you cannot beat him, it is like this.
There is especially no reason to panic, because it is not like those waves are going to be in Teutschenthal or Matterley. If they were picking those up and putting them on every track, maybe you would have something to worry about. That was just what it was today.
It is very sketchy. When the track gets sketchy and you need to muscle it through those places, for me it is difficult because I'm not a rider who rides so much with power. It is more touching and not touching and not being too aggressive. So when there are these kinds of tracks like here, for sure I know his way is very good because he is always attacking and he is very strong. The championship is long. It is many races and many different tracks, so you never know what can happen. We try to keep always the pace and we try to stay always there to see what we can do. If we can win, we win. Otherwise, we control.
Interview: Lewis Phillips | Lead Image: KTM Images/Ray Archer
Between The Races Podcast: Jason Thomas – MXoN, MXGP and SMX Special
Listen now.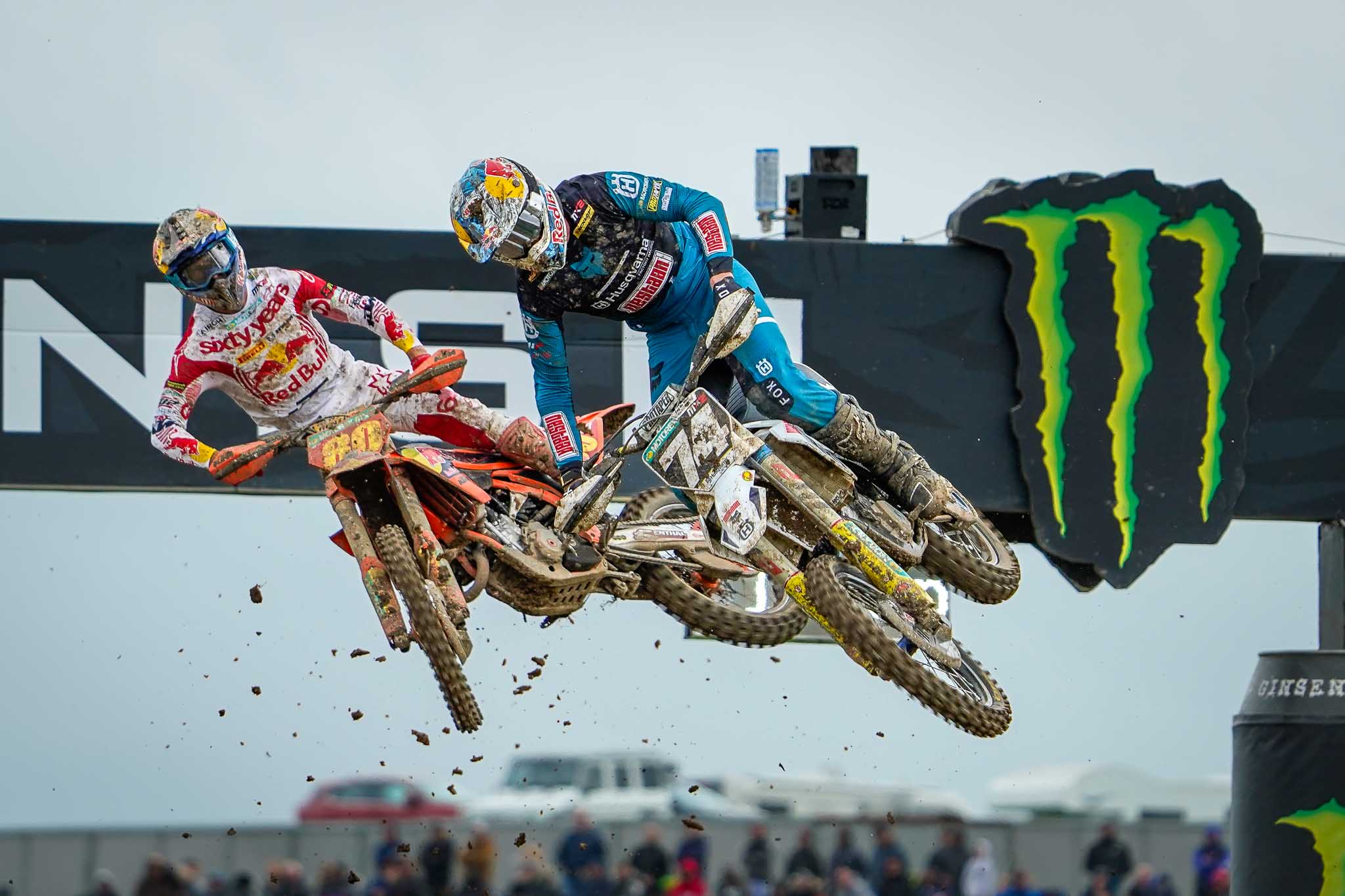 The Between The Races podcast returns with Jason Thomas, James Burfield and Ed Stratmann, as they talk all things MXoN, MXGP and SMX.
The Between The Races podcast is always available to listen to on Spotify, iTunes, SoundCloud, Stitcher and Google Play. Thanks to Fly Racing, Monster Energy, Fox Racing, Parts Europe, Scott, Bell Helmets, Acerbis, AS3 Performance, Kawasaki UK, KTM UK, O'Neal and Even Strokes for supporting the show. If you would like to become a part of the show, don't hesitate to get in touch.
Lead Image: Lorenzo Resta
Love what we do? Please read this article as we try to raise £30,000.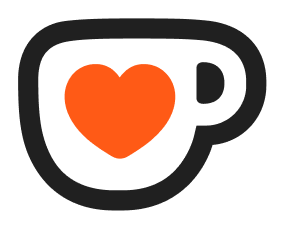 Support MX Vice on Ko-fi
Results: Italian Championship – Malpensa
See here.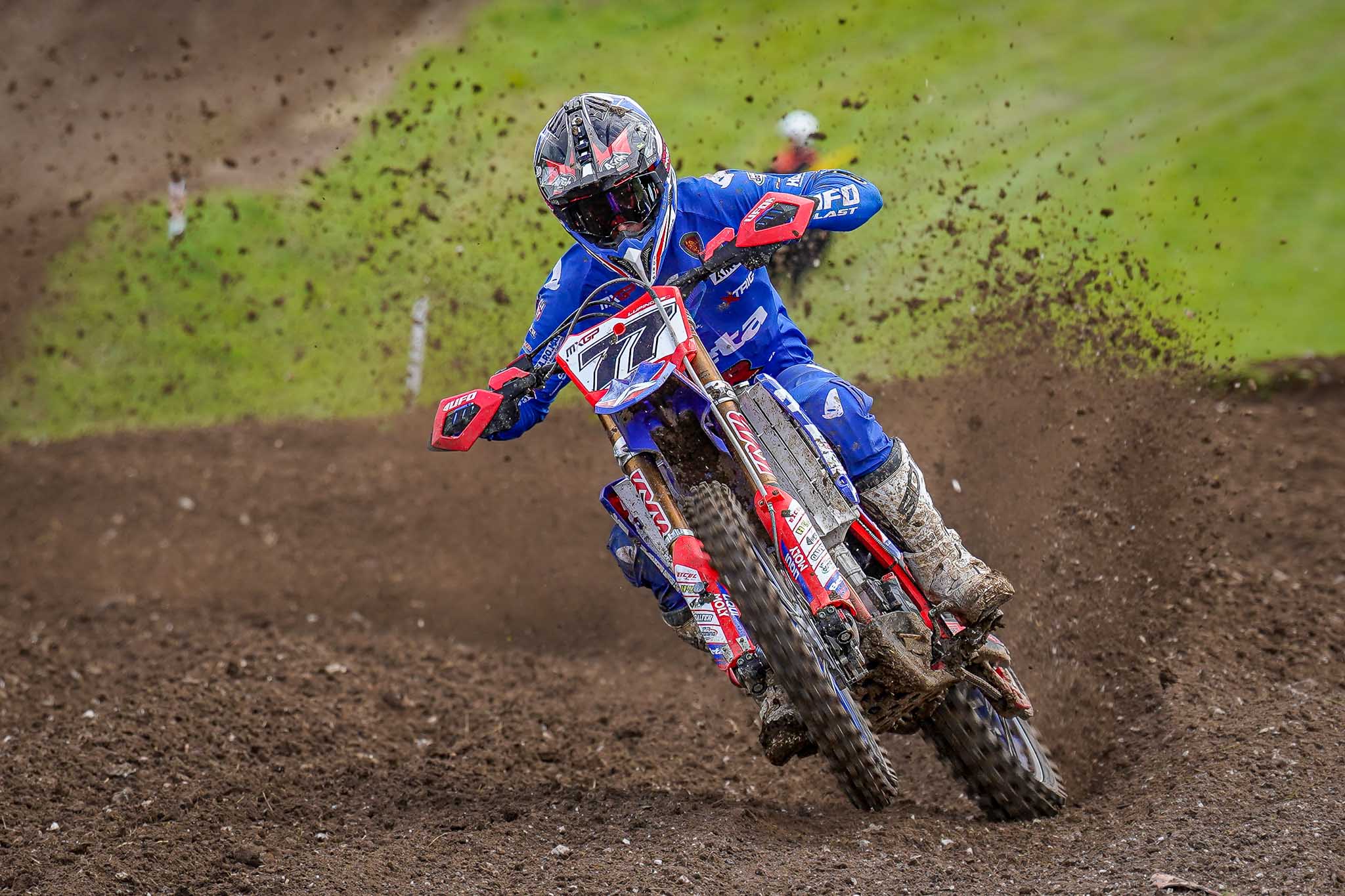 Find all the results from the Italian Championship at Malpensa below.
This page will have all of the results. The results are posted in an easy-to-view fashion, with the latest results at the very top of the page. If you do not immediately see the most recent results, hit the refresh button in the top-right corner and then the issue should be rectified.
MX1 Title Standings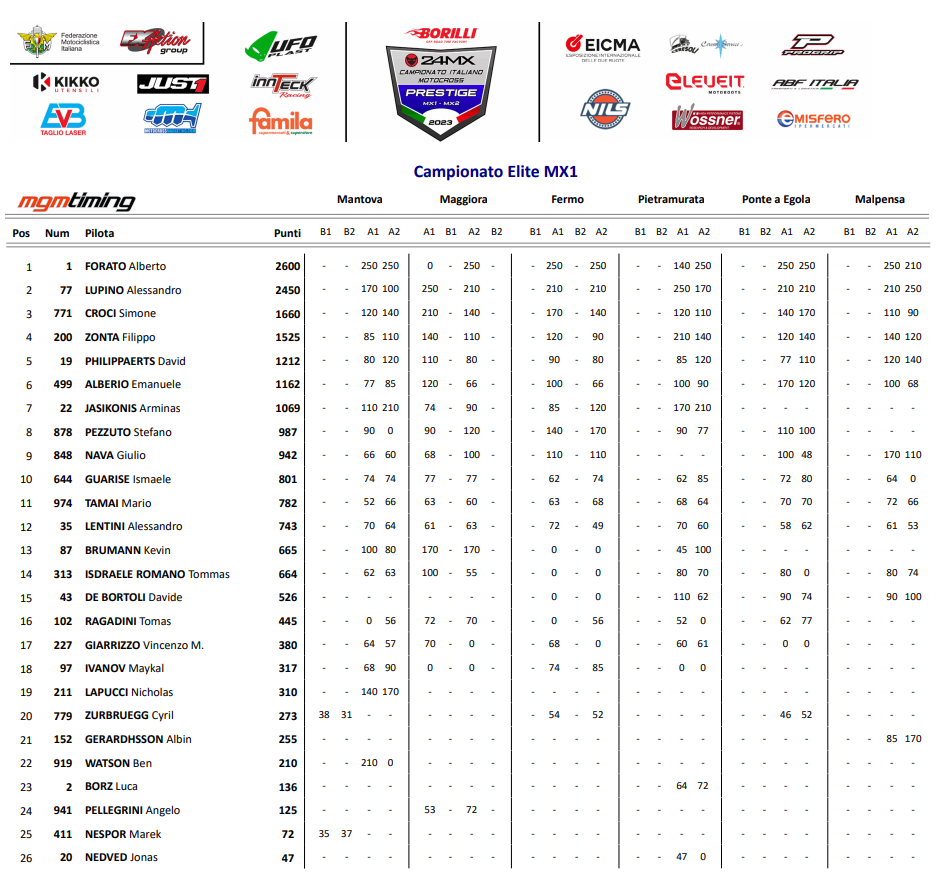 MX1 Overall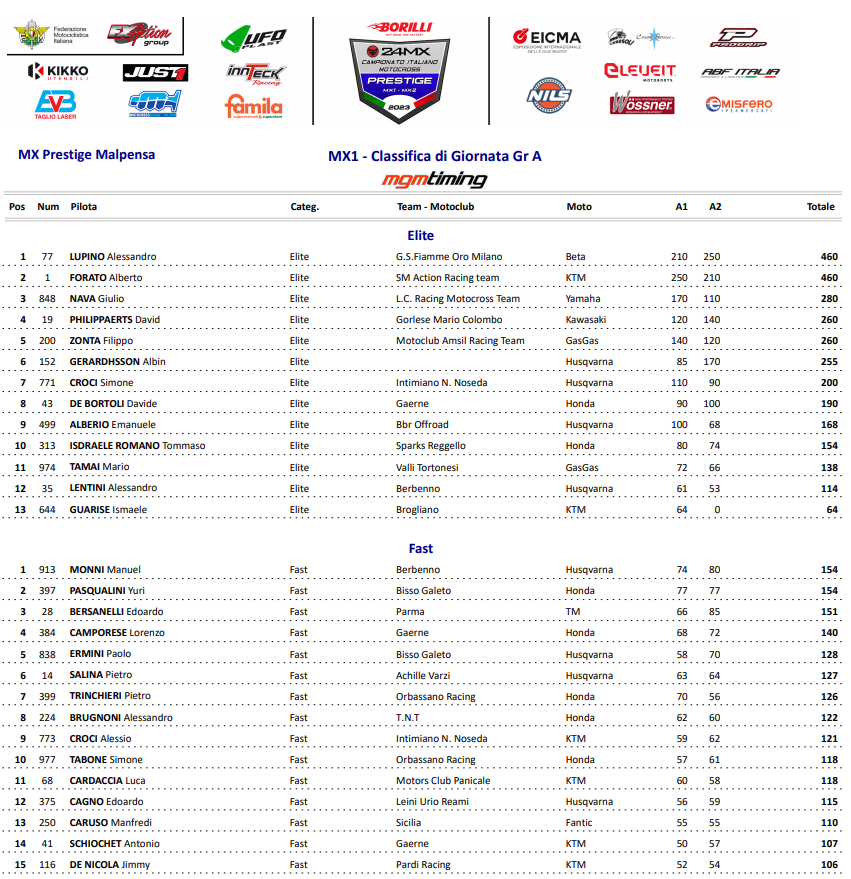 MX2 Title Standings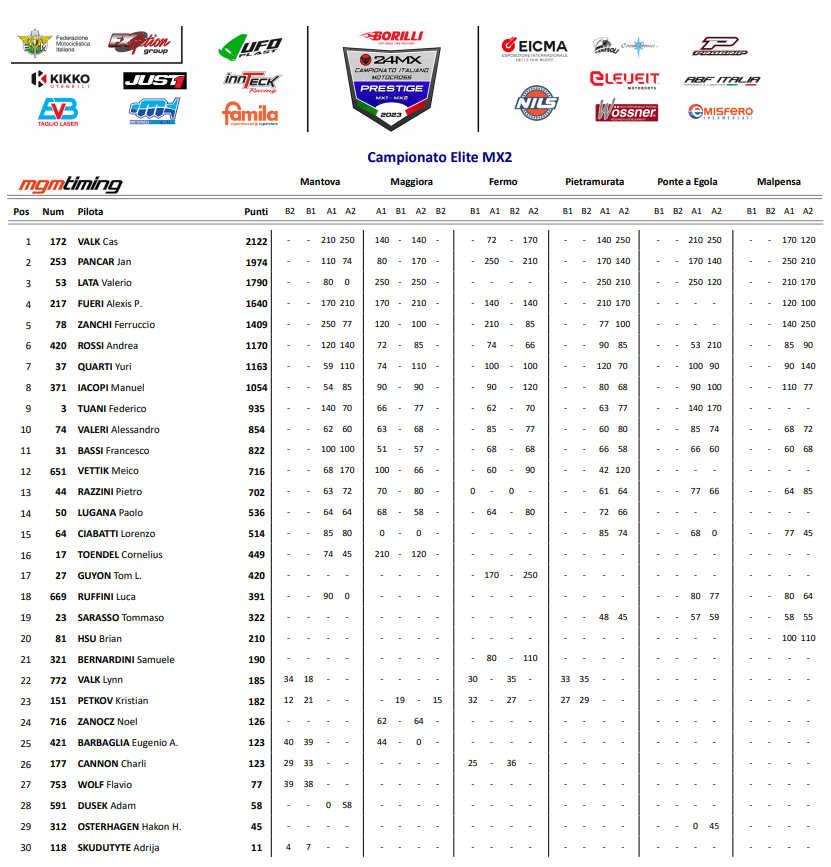 MX2 Overall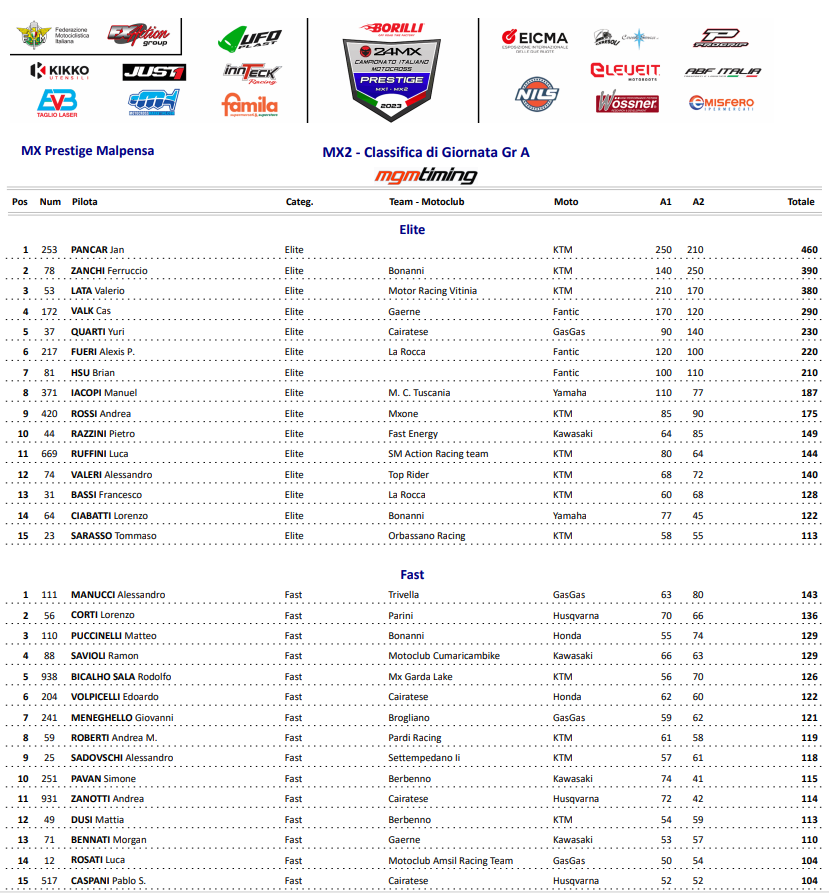 Lead Image: Lorenzo Resta
Love what we do? Please read this article as we try to raise £30,000.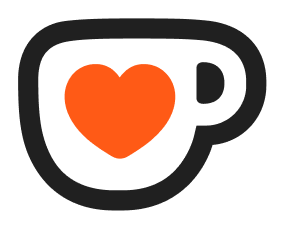 Support MX Vice on Ko-fi
Results: ADAC MX Masters – Dreetz
Details here.
Find all the results from Round 8 of the ADAC MX Masters at Dreetz.
This page will have all of the results. The results are posted in an easy-to-view fashion, with the latest results at the very top of the page. If you do not immediately see the most recent results, hit the refresh button in the top-right corner and then the issue should be rectified.
ADAC MX Masters
Title Standings
Overall
Race 3
Race 2
Race 1
ADAC MX Youngster Cup
Title Standings
Overall
Race 3
Race 2
Race 1
Lead Image: ADAC