Two Stroke Entry Lists: RBSR
Ryan Villopoto headlines.
The Red Bull Straight Rhythm has become one of the most spectacular off-season events for a handful of reasons. This weekend's instalment will attract thousands of eyeballs, thanks to the inclusion of a two-stroke category. The support class will arguably feature bigger names than the actual professional category, as the entry list below shows.
Ryan Villopoto
Chad Reed
Ronnie Mac
Mike Brown
Ryan Sipes
Gared Steinke
Ryan Morais
Jon Ames
Words: Lewis Phillips | Lead Image: Monster Energy Media/Ryne Swanberg
KEY INFO: How To Watch SMX Playoff 3 at the LA Coliseum, Schedule and Track Map
Details here.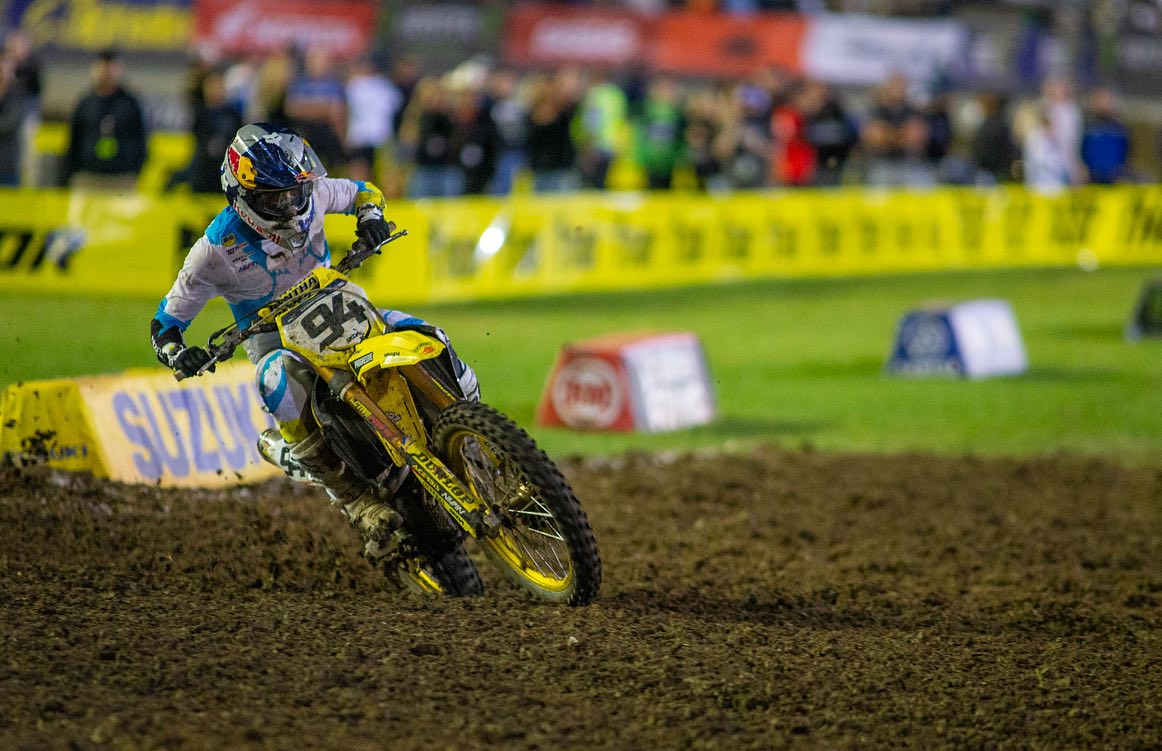 Details on how to watch SMX Playoff 3 at the LA Coliseum for both international and U.S. viewers can be found here.
International
The announcement of the SuperMotocross Video Pass for international viewers is great news for viewers outside of the U.S, with subscribers able to access Monster Energy Supercross, Pro Motocross and the season ending SuperMotocross all in the one package.
For further details on the platform keep reading, as the description underneath from the SMX website (http://www.supermotocross.tv) provides an in-depth outline of what's included.
SuperMotocross Video Pass is the official, exclusive home to stream the 2023 Monster Energy Supercross Season, the 2023 AMA Pro Motocross Season, the two newly created SuperMotocross Playoffs and Finals. Don't miss a minute of this newly developed 31 race, 10 month season package that allows fans unlimited access to view the world's best off-road motorcycle athletes compete on the world's biggest stage and all under one platform.
Below is what international fans, from any country all over the world, will get with the SuperMotocross Video Pass:
Live and on-demand access to stream the entire 17-round schedule of the Monster Energy AMA Supercross Championship, all 11 AMA Pro Motocross Championship events, plus the SuperMotocross World Championship Playoffs and Final.
All 31 rounds of the "Race Day Live" pre-show, giving fans insider access to everything happening from each 2023 race location, including qualifying, pre-race interviews and analysis, fantasy league suggestions and much more.
Race highlights from all 31 rounds.
Extra content & features like the 2023 SMX Season preview show, which will launch on January 1, 2023.
Extensive archives of previous seasons of both SX and MX.
The full season subscription is $159.99 USD (£135 roughly) for unlimited access to all that content for the 2023 season.
U.S.
BROADCAST/STREAMING SCHEDULE: NBC Sports will have exclusive live coverage of races, qualifiers and heats for the record 31 events in SuperMotocross. The main events will be presented on Peacock, NBC, USA Network, CNBC, and NBC Sports digital platforms.
Peacock will become the home of the SuperMotocross World Championship series in 2023 with live coverage of all races, qualifying, and heats from January to October. There will be 23 races live streamed exclusively on Peacock, including a SuperMotocross World Championship Playoff event. The platform also will provide on-demand replays of every race.
EVENT SCHEDULE: Here are the start times for Saturday, according to the schedule from the AMA: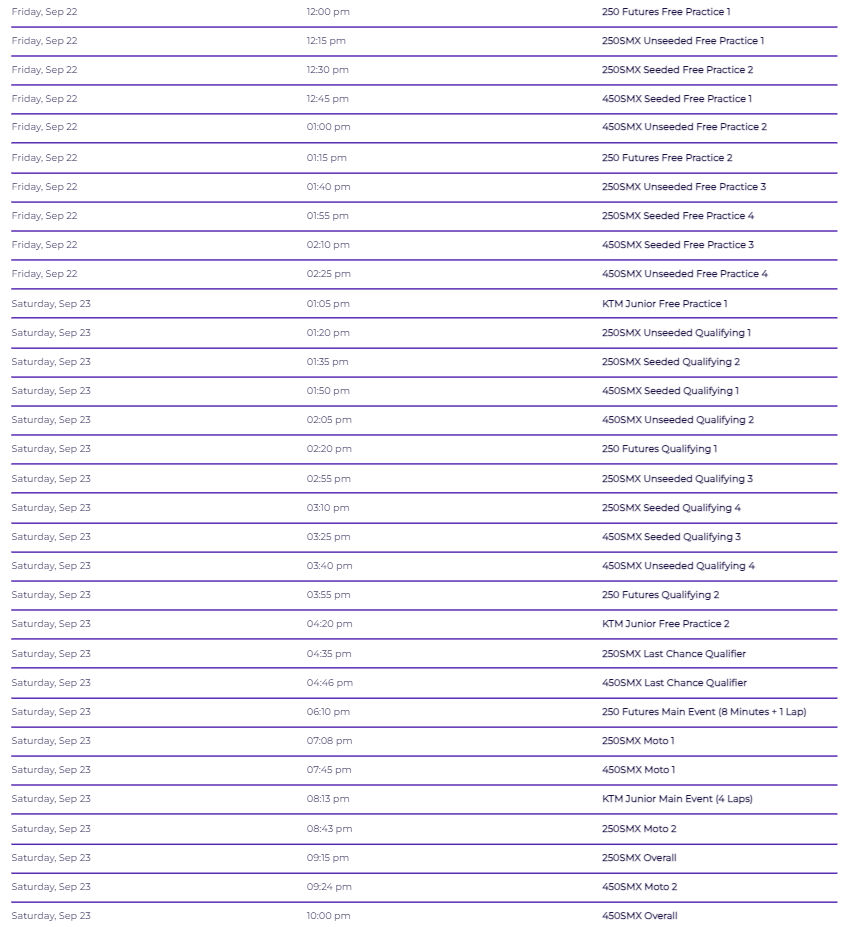 TRACK LAYOUT:
Lead Image: HEP Suzuki
Love what we do? Please read this article as we try to raise £30,000.
Between The Races Podcast: Jeff Emig
Legend shares his insights.
In the latest Between The Races podcast, legend of the sport Jeff Emig speaks to James Burfield and Ed Stratmann about his incredible racing career, MXoN, WSX, the joy he gets from commentating, business, the commitment and sacrifice needed to get to the top and much more.
The Between The Races podcast is always available to listen to on Spotify, iTunes, SoundCloud, Stitcher and Google Play. Thanks to Fly Racing, Monster Energy, Fox Racing, Parts Europe, Scott, Bell Helmets, Acerbis, AS3 Performance, Kawasaki UK, KTM UK, O'Neal and Even Strokes for supporting the show. If you would like to become a part of the show, don't hesitate to get in touch.
Lead Image: Jeff Emig/Pirelli
Love what we do? Please read this article as we try to raise £30,000.
Jett Lawrence handed written warning over Roczen incident
See here.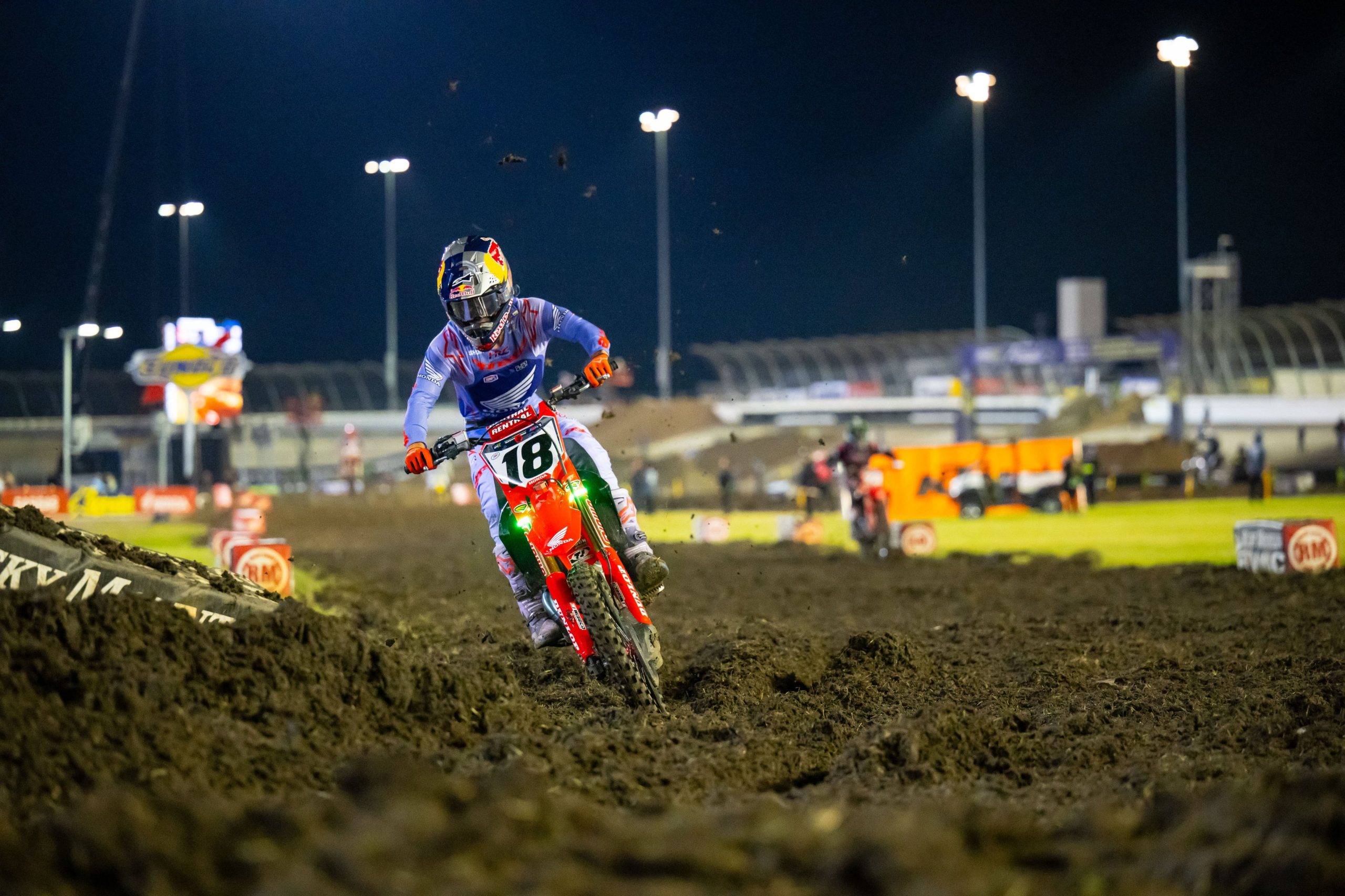 Following his decision to wave Ken Roczen by at the second SMX Playoff at Chicagoland, Jett Lawrence has officially received a written warning from the AMA. Below is the report from the AMA courtesy of Racer X.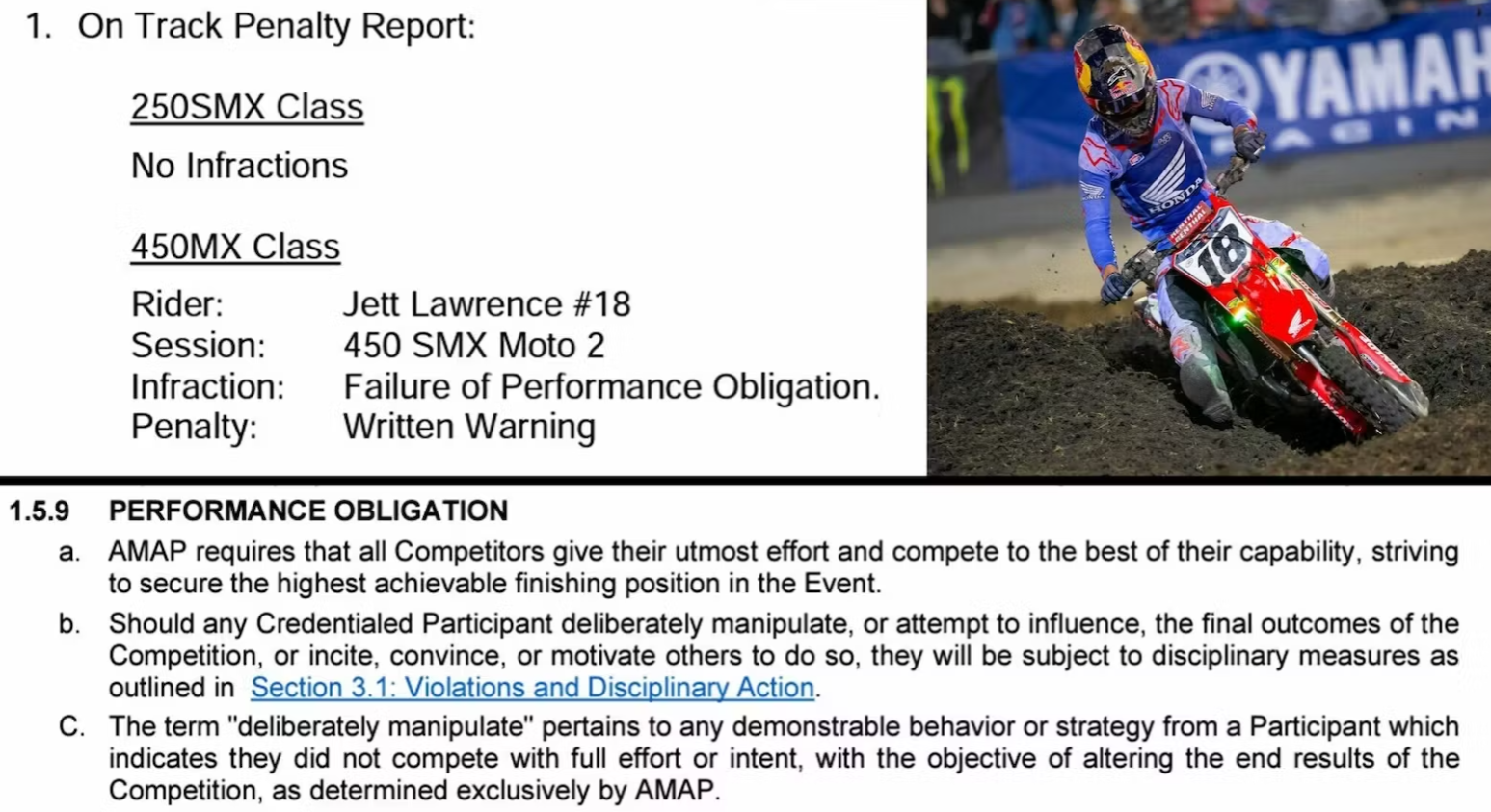 Lead Image: SMX
Love what we do? Please read this article as we try to raise £30,000.