MX Vice's tester, Brad Wheeler, shares his thoughts on these exciting, innovative products from SCOTT.
When you hear the name SCOTT in the moto industry, your mind rushes straight to goggles. I mean, why shouldn't they, they've been making motocross goggles since the 1970s. It's become their bread and butter. What if I told you that SCOTT is also heavily invested in the PPE (Personal Protective Equipment) side of motorsport?
---
Words: Brad Wheeler | Lead Image: Scott
---
Body armours and jacket protectors are nothing new for SCOTT, but what is new is their 'Hybrid' line of protective equipment. The minds at SCOTT have been working hard to bring you something light, hard-wearing, but, most importantly, top-of-the-line in rider safety.
SCOTT sent out two new 'Hybrid' lines for MX Vice to test out. So I've been putting them to work to formulate my own opinions and better understand the workings of each armour and who I think would be best suited to each one.
First up is the 'SCOTT SOFTCON HYBRID PRO JACKET PROTECTOR'. Upon first glance, your all-in-one body armour can be bulky and restricting. I had my doubts about how comfortable something this full-on would be. I was surprised when I first put it on, and it felt no different from putting on a base layer/compression top. The jacket was light, easy to wear, and didn't feel bulky or restricting.
The jacket protector comes with level 2 protection (will pass any international inspection) on the front and rear and extra padding on the shoulders and elbow areas. The front and rear plates include the popular D3O technology. D3O is a material with intelligent molecules. It flows with you as you move around but locks together on impact to absorb energy and protect you. The jacket is also fitted with a removable kidney belt to give you all the protection you need on your body area. The zip on the right-hand side makes it easy to get in and out of, especially when you are dripping in sweat.
A big concern I had was that whilst riding, it might become not only restricting, but also quite hot, as it covers the whole of your upper body. However, the breathable and stretchy mesh mixed with the abrasion-resistant fabric keeps you cool while not causing rubbing on any bare skin. I would wear this jacket without any form of t-shirt underneath it. The D3O plates in the front and rear are also well-ventilated, so there is no concern about overheating in this piece of equipment. Restrictions were also minimal. I usually wear a roost protector vest, and did I notice the difference? Of course, I did. I'd be lying if I said otherwise. However, I was amazed at how little restriction I felt for an all-in-one protective armour, and it wouldn't concern you whilst riding.
At the price of £260.00, it is one of the more expensive jacket protectors on the market, but I firmly believe that you can't put a price on safety. After all, you'll lose more money sitting at home with some busted ribs than spending that bit extra and getting something with this level of protection.
With that in mind, the armour is best suited to weekend warriors who must get up on a Monday and head to work in one piece. It's safe and your best bet if you get out of shape. Anyone who has ridden motocross knows how painful it can be to take the skin off your elbow, D3O pads on the elbow will ensure that doesn't happen. However, whether you're a professional, expert, intermediate or novice, the jacket protector fills you with confidence that you are in top-of-the-line protective equipment.
The 'SCOTT SOFTCON HYBRID PRO BODY ARMOUR' is another significant bit of equipment from the people at SCOTT. Whilst the jacket protector caters for your beginner to the mid-level rider, pro body armour is for the higher-level rider whose primary goal is to protect those vital areas and maintain maximum movement.
The low profile design and the hook and loop closure mean the armour fits comfortably under most race shirts. The hook and loop closure is a straightforward system but increases the reliability of the velcro. It is another velcro cover that goes over the original strap. This way, not all the strain is placed on one bit of velcro but on two.
The pro body armour also boasts level 2 certification on the back and chest areas. Both are equally important for those wanting to race in FIM-sanctioned races and reassure you that the armour is at a high standard. The back and chest plates also use the D3O technology fitted in the pro jacket.
For several reasons, I found this armour was more in my wheelhouse than the jacket. First, the pro body armour is very similar to what I have been using previously, partly due to how much I felt I wasn't even wearing it. When I first put the armour on without my jersey, it felt like it wasn't sitting right on my body. However, once I put my jersey on top, it was like someone had waved a magic wand. All the areas that seemed slightly raised off my body now fit perfectly. I also had presumptions about the length of the back plate, which would end up in my trousers or not allow me to tuck in my jersey correctly. However, the back plate sat perfectly at the top of my pants once I wore my jersey.
Like the pro jacket, the pro armour also comes with abrasion-resistant fabric. So long story short, you don't need to worry about wearing a t-shirt underneath it. Or if you're old school, you don't need to worry about taping your nips.
The pro armour is top tier when it comes to body armour. You'd be hard-pressed to find a comfier armour that maintains the same high safety standard as the SCOTT SOFTCON HYBRID PRO ARMOUR. However, for the price of £170, it's a pretty good bang for your buck, and if you want something sleek, safe, light and comfortable, you need look no further.
Here is a little tip if you get either of these SCOTT products. They both need to be more suitable for washing machine use. However, if you gave them a spray with your cleaner of choice whilst you washed your bike and gave them a blast with the jet wash, they both came up good as new. I air-dried them both inside, and they were dry within 24 hours.
SCOTT SOFTCON HYBRID PRO JACKET PROTECTOR
https://www.scott-sports.com/gb/en/product/scott-softcon-hybrid-pro-jacket-protector?article=2920800001008
SCOTT SOFTCON HYBRID PRO BODY ARMOUR
https://www.scott-sports.com/gb/en/product/scott-softcon-hybrid-pro-body-armor?article=2920810001005
Written and tested by Brad Wheeler.
Love what we do? Please read this article as we try to raise £30,000.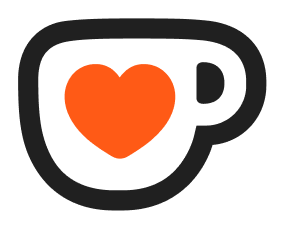 Support MX Vice on Ko-fi