Progressive Insurance ECSTAR Suzuki's Ken Roczen used an impressive charge on his Suzuki RM-Z450 to earn a top-five result at round ten of the Monster Energy AMA Supercross season. Twisted Tea Suzuki presented by Progressive Insurance's Shane McElrath earned his season-best heat race result for the fourth time in just ten rounds aboard his Suzuki RM-Z450. Kyle Chisholm and his Twisted Tea Suzuki RM-Z450 grabbed the LCQ win following a thrilling heat race battle in front of 49,817 Detroit fans. And Progressive Insurance ECSTAR Suzuki's Marshal Weltin topped his season-best heat race result on the slick track at Ford Field.
---
Words: Press Release | Lead Image: HEP Suzuki
---
After qualifying third overall during daytime qualifying, Ken Roczen led the majority of heat three and earned a top three result. In the main, a poor jump off the gate put the Suzuki racer in ninth at the holeshot stripe. Roczen charged steadily forward to place his Suzuki RM-Z450 into a top five main event result. The points earned from his victory at the previous round, combined with his top five Detroit result, moved Roczen up into fourth place in the championship.
"Our weekend in Detroit was pretty solid, being on the board in every qualifier," said Roczen. "We had a solid heat race start and a good battle up front. I ended up honestly making a bad choice before the dragon's back. I didn't really have that down and another rider snuck by me, and I ended up third in the heat race. But we were feeling decent going into the main event. My start was just so-so, I was sort of buried in the back and it was a tough track to pass on. I was engaging with a few riders in a couple of battles, and I brought it home in fifth. We want more and want to be consistently on the podium; but we'll take a fifth for this weekend, keep working, and we'll try again in Seattle."
McElrath holeshot his heat race with his Suzuki RM-Z450, but his teammate Roczen was past and into the lead shortly after the holeshot stripe. McElrath held a good position to earn a direct transfer to the main. In the main, a start outside the top fifteen set the night's challenge. McElrath put down fast laps as the track broke down over the 23-lap race.
"I struggled with the track all day," McElrath admitted after the race. "We made some positive changes throughout the day, which were necessary for the rest of the season. My starts were a lot better today, I just need to be better earlier on in the day. I'm ready to get back to work and I'll be better in Seattle."
Kyle Chisholm started his heat race just outside of a qualifying position. He made a series of last-lap pass attempts for the final transfer spot. Unfortunately, the rider directly ahead of him crashed two corners from the chequered flag; Chisholm hit the downed bike and went down. Chisholm made the most of his LCQ appearance, taking the win on his Suzuki RM-Z450.
"In the LCQ I ripped a good start, got to second, then they red-flagged the race," said Chisholm. "I nailed another good start, and I was able to win the LCQ. I say, 'If you're going to be in the LCQ, you might as well win it.' In the main, my start wasn't that good, but I made a few passes on the first lap. On the second lap, I was making a strong run through the whoops, I passed about three guys, but I just couldn't slow down for the turn and washed the front end out. It wasn't bad, but I broke my clutch lever off. I felt like we could have had a top ten tonight, but we'll try again next week."
After a poor start in his heat race, Marshal Weltin put his Suzuki RM-Z250's horsepower to good use. Weltin pushed past eight other riders to earn a sixth place and a direct transfer to the main. An early race crash didn't allow him to show a similarly strong finish in the main event.
"Detroit's my home race so I had good feelings coming into this round," Marshal Weltin said. "I got a sixth in the heat, I was pretty pumped about that, it was my best heat race finish of the year. In the main, I had a really good start and then there was just mad carnage on the first lap. I almost landed right on another rider, and then another situation in the whoops shuffled me back. I think I was in fourteenth and I could see ninth not too far ahead of me. I was sending it and I really thought I was going to have a good race, but took myself out of it. I had a really big get off and by the time I got going again, I was a couple of laps down. It's a bummer deal. I really wanted more out of this, but we're going to rebound and be better after the 250 East break."
"Ken Roczen rode really well. He finished fifth. I think after such a high last weekend [with the win] we think fifth is crummy now, but we shouldn't think that way," said Larry Brooks, Team Manager of the Twisted Tea/H.E.P. Motorsports/Suzuki presented by Progressive Insurance team. "Fifth is what we're going to go home with and we're holding our heads up high. Chisholm won the Last Chance Qualifier and then in the main event had a crash, broke a clutch lever, and just had to finish the race. Shane McElrath finished seventeenth in the main. He's having good weekends and bad weekends and we're just getting the bikes' settings in a better spot. I think next weekend in Seattle may be a mudder. We're hoping for the best, but we'll see what happens."
The series travels to the west coast for the Seattle Supercross. The 450 racers are ready to continue their progress and put in more strong rides. The Seattle event reactivates the 250 West class. Dilan Schwartz is ready to represent the Progressive Insurance ECSTAR Suzuki 250 effort and the BarX Suzuki racers look to return to earn strong finishes and championship points in their division.
Love what we do? Please read this article as we try to raise £30,000.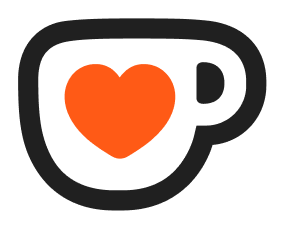 Support MX Vice on Ko-fi