Red Bull KTM Factory Racing will enter the 2023 MXGP FIM Motocross World Championship with an amplified four-rider line-up through both MXGP and MX2 classes and have shown off their new race colours and machinery for the first time.
---
Words: Press Release | Lead Image: KTM
---
Andrea Adamo, Sacha Coenen, Liam Everts and Jeffrey Herlings reveal KTM 450 SX-F and KTM 250 SX-F race bikes for the 2023 season
MXGP icon Tony Cairoli to helm the factory squad as Team Manager
KTM enter the MX2 series as defending world champions but with three new riders
Herlings makes comeback to MXGP action and for the first time since winning the 2021 title
Watch the 2023 Red Bull KTM Factory Racing video presentation

HERE

The 2023 MXGP pre-season has been in full swing for Red Bull KTM Factory Racing with bases in both Sardinia and eastern Spain as the first round of 19 in the '23 campaign nears with the Grand Prix of Argentina on March 11-12.
The MX2 roster of Andrea Adamo, Sacha Coenen and Liam Everts have been testing and refining their race set-ups for the KTM 250 SX-F on the Italian island while Jeffrey Herlings has been pounding the laps and motos on the Iberian Peninsula with the KTM 450 SX-F ahead of the first 'warm-up' race fixtures of the year.
KTM will begin another GP season as reigning world champions but double winner Tom Vialle is now poised to make his AMA 250SX Supercross debut and Team Manager Tony Cairoli and Trainer/Rider Coach Joel Smets are now working on the development of Adamo, Coenen and Everts who are all under the age of 20. In the case of Coenen, 2023 will be his rookie term in MX2. Herlings will lead the crew as the Dutchman prepares for his seventh term in the premier class (having ruled the world in 2018 and 2021) and is within touching distance of the all-time Grand Prix win record.
Jeffrey Herlings: "I'm hungry to get back racing. It's been way-too long. 2022 was a difficult year to take but once we made the decision to recover from the problems and focus on 2023 then I've had a date and target in mind and it's coming close now. I know I will need some track time and my plan is to build into the season because we are now back to something like a 'normal' championship for the first time in three years. I want to try and get back to my best. I know the team has changed quite a bit around me but the goals in racing always stay the same."
Andrea Adamo: "We've had some great testing and riding days in Sardinia and everything has gone very smoothly. I'm training hard and I'm happy with the preparation. We'll start the first pre-season races very soon and then get into the world championship. I'm really excited to get started."
Sacha Coenen: "I feel really good ahead of my first MX2 season. I have a lot of good people behind me and I'm part of the best team in the world. We're working hard at the moment and the bike feels like it is 'mine' now after we made some big steps with the set-up. I'd like to make some positive results and learn every moto. If I can be at the front then I know I will learn even more!"
Liam Everts: "My feeling at the moment is pretty good. My riding has been solid. I'm quite happy and I've been putting in the work and clocking the hours. It's a new chassis and bike for me so I've been getting used to it and the possibilities it brings. As I've said before, it's special to be part of this team and I just want to give the best account of myself this season."
Tony Cairoli, Red Bull KTM Factory Racing Team Manager: "Jeffrey has all the eyes on him for the title even though he is a rider with nothing left to prove, and then we have three young guys in MX2 this year and we hope Andrea, Liam and Sacha will soon arrive to the top of the class. We know it will be an easier step for Andrea and Liam compared to Sacha because he is still very young and he's making his debut. All our preparation has been going well and we've been in Sardinia testing while Jeffrey has also been doing his work in Spain. The championship will begin before we know it but we're all looking forward to the season ahead."
Love what we do? Please read this article as we try to raise £30,000.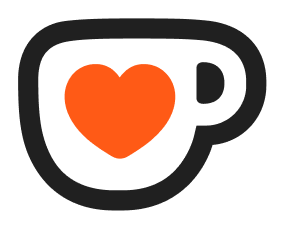 Support MX Vice on Ko-fi