Red Bull GasGas pushing for glory in 2023 MXGP season
Stars ready to shine.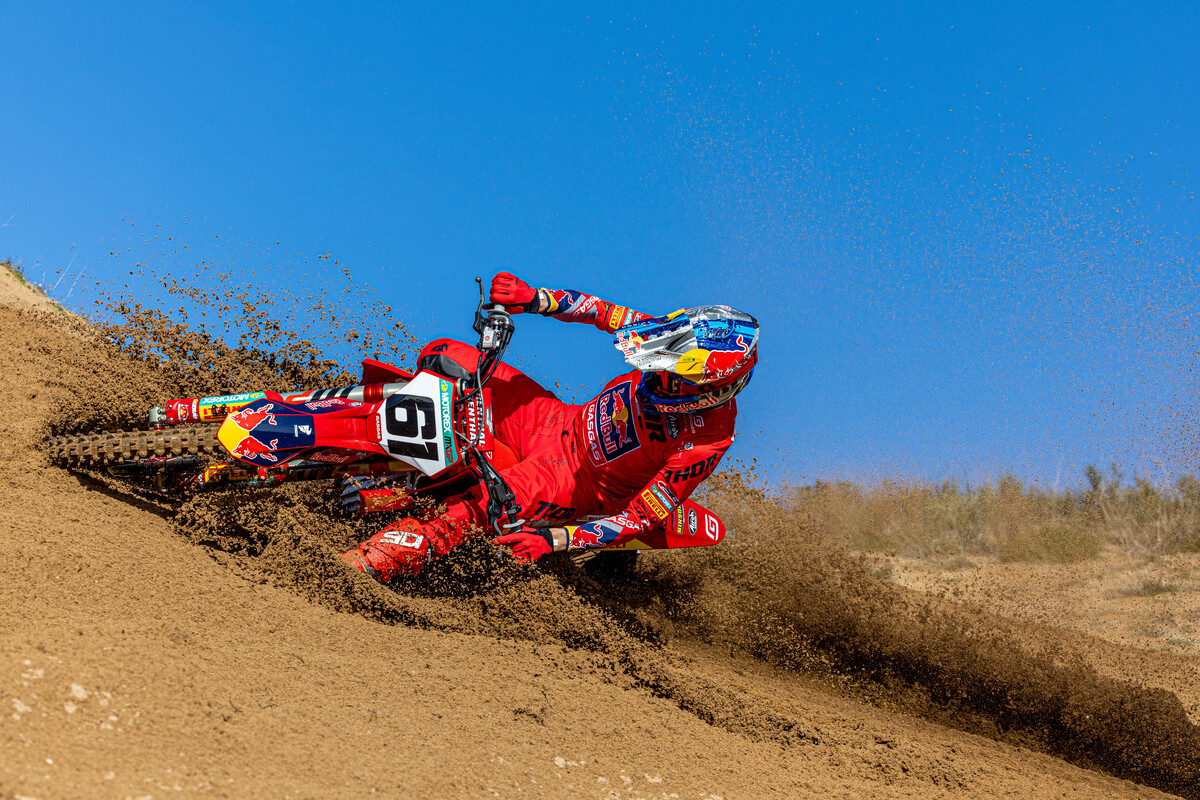 The Red Bull GASGAS Factory Racing trio will enter the 2023 FIM Motocross World Championship with lofty expectations, after a rather productive off-season. Jorge Prado, Mattia Guadagnini and Simon Längenfelder have built on the positive results that were gained last year and are chomping at the bit at the prospect of achieving so much more when the new season fires into life.
---
Words: Press Release | Lead Image: GasGas
---
Jorge Prado excited about progress made in the off-season.
Mattia Guadagnini keen to show potential on the MC 450F.
Simon Längenfelder focused on fight for the 2023 MX2 title.
Jorge Prado had a positive start to his career as a GASGAS athlete, as he took the bronze medal in the 2022 FIM Motocross World Championship and won a Grand Prix on the MC 450F. '61' wants so much more than that though and has made many steps forward in the wintertime to ensure that he is ready to contend for the premier class title. Prado is rejuvenated and keen to start his bid for the crown when the nineteen-race campaign fires into life in Patagonia-Argentina on March 12.
Joining Prado in the premier class is Mattia Guadagnini, who will aim to make a splash in his first full season aboard an MC 450F. Guadagnini obtained valuable knowledge in the ten rounds of competition that he did on the more powerful machine and will apply that when the new season starts. Remember that he finished the previous season with 4-5 scores at the season finale and showed that he is a force to be reckoned with! Watch this space.
Simon Längenfelder was a revelation in his first term with the Red Bull GASGAS Factory Racing squad. '516' shocked the world at round one, as he raced to a dominant victory after winning the qualifying heat and both races, and then maintained that fine form in the events that followed and claimed third in the points quite comfortably. Now, armed with confidence and momentum, he is motivated to get on the gas and make a bid for the world title.
The Red Bull GASGAS Factory Racing squad will warm up for the 2023 FIM Motocross World Championship by competing in select pre-season events, such as the first round of the Internazionali d'Italia series this weekend. The Grand Prix season starts in Patagonia-Argentina on March 12.
Jorge Prado: "We have had a good off-season so far. We made some changes and I feel better prepared. I am really excited to go back racing in a month! I hope that I can be on the podium at every single round this year and get as many wins as possible. For sure, the main goal is to get the title. I think I am capable of doing that. It is already my fourth year fighting for it, so hopefully I can do the same this year."
Mattia Guadagnini: "I made a mid-season change of class last year, did some GPs in the premier class and gained some good experience. Now with more hours on the MC 450F and better preparation, I feel ready for my first full MXGP season. 2023 is about to start and I cannot wait!"
Simon Längenfelder: "I am super happy to start my second year together with the Red Bull GASGAS Factory Racing team, powered by De Carli. We showed some good improvements last year. There were some ups and downs, but we finished third in the MX2 championship standings. Now I cannot wait to see what 2023 brings."
Davide De Carli (Red Bull GASGAS Factory Racing Team Manager): "We have had great winter preparation with all three of our riders, who have been putting in the work on every type of ground that we are set to meet this season. We are also developing the bike and cannot wait to start the season! The team is exactly the same as last year – the riders are talented guys and I am really confident. The goal for this season is to be on the podium at every Grand Prix and to reach the main goal, the world title!"
Robert Jonas (Head of Motorsports, Off-Road): "I am so excited to see what our GASGAS trio can do when the 2023 FIM Motocross World Championship starts in a little over a month. Davide De Carli has done such a good job since stepping into the role of team manager, and I am certain that he will help his riders achieve their respective goals over the coming months."
Love what we do? Please read this article as we try to raise £30,000.
Between The Races Podcast: Jack Chambers
Listen now.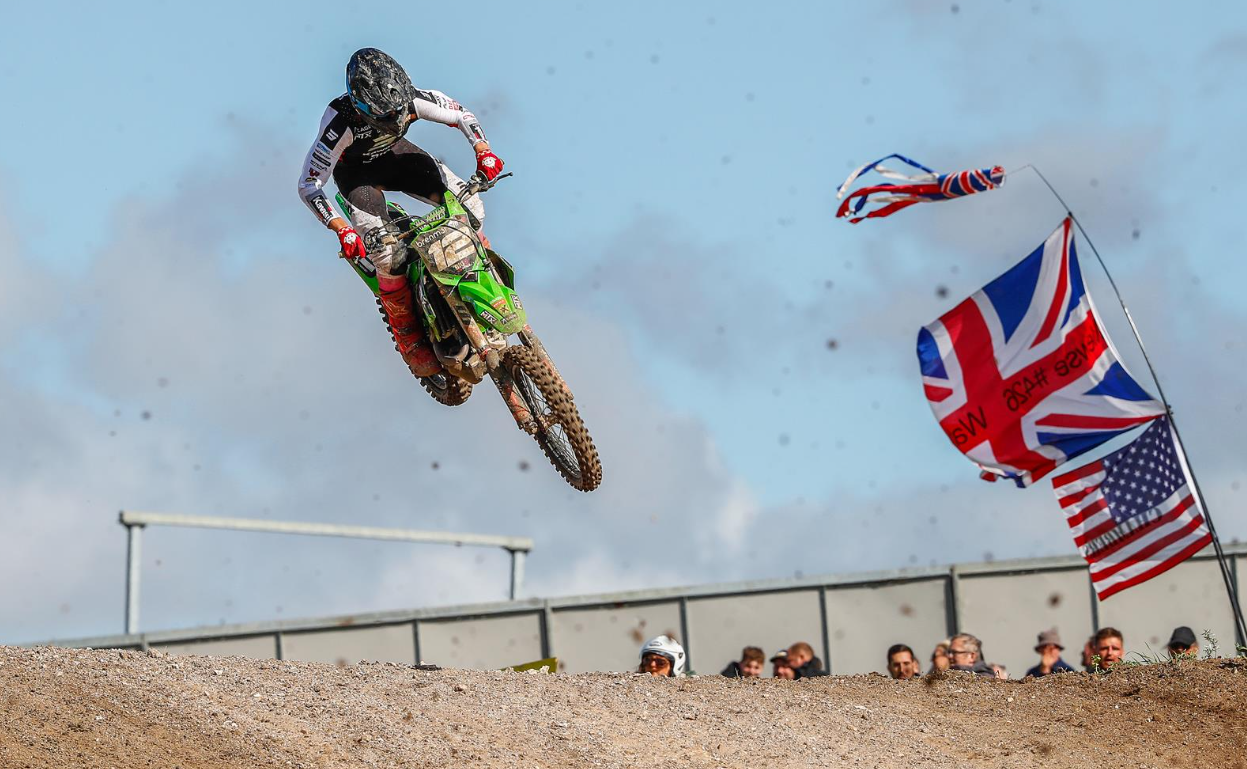 In the latest Between The Races podcast, American MX2 hotshot Jack Chambers talks to MX Vice Editor Ed Stratmann about his recovery from his brutal injury in Germany, the appreciation he has for Zach Osborne and his family, the incredibly high level in MX2, working with Steve Dixon and the Big Van World MTX Kawasaki team, his amazing journey to the top, MXoN and much more.
The Between The Races podcast is always available to listen to on Spotify, iTunes, SoundCloud, Stitcher and Google Play. Thanks to Fly Racing, Monster Energy, Fox Racing, Parts Europe, Scott, Bell Helmets, Acerbis, AS3 Performance, Kawasaki UK, KTM UK, O'Neal and Even Strokes for supporting the show. If you would like to become a part of the show, don't hesitate to get in touch.
Lead Image: Kawasaki MXGP
Love what we do? Please read this article as we try to raise £30,000.
Kevin Horgmo and Valentin Guillod confirmed for SR Honda in 2024
Exciting times ahead.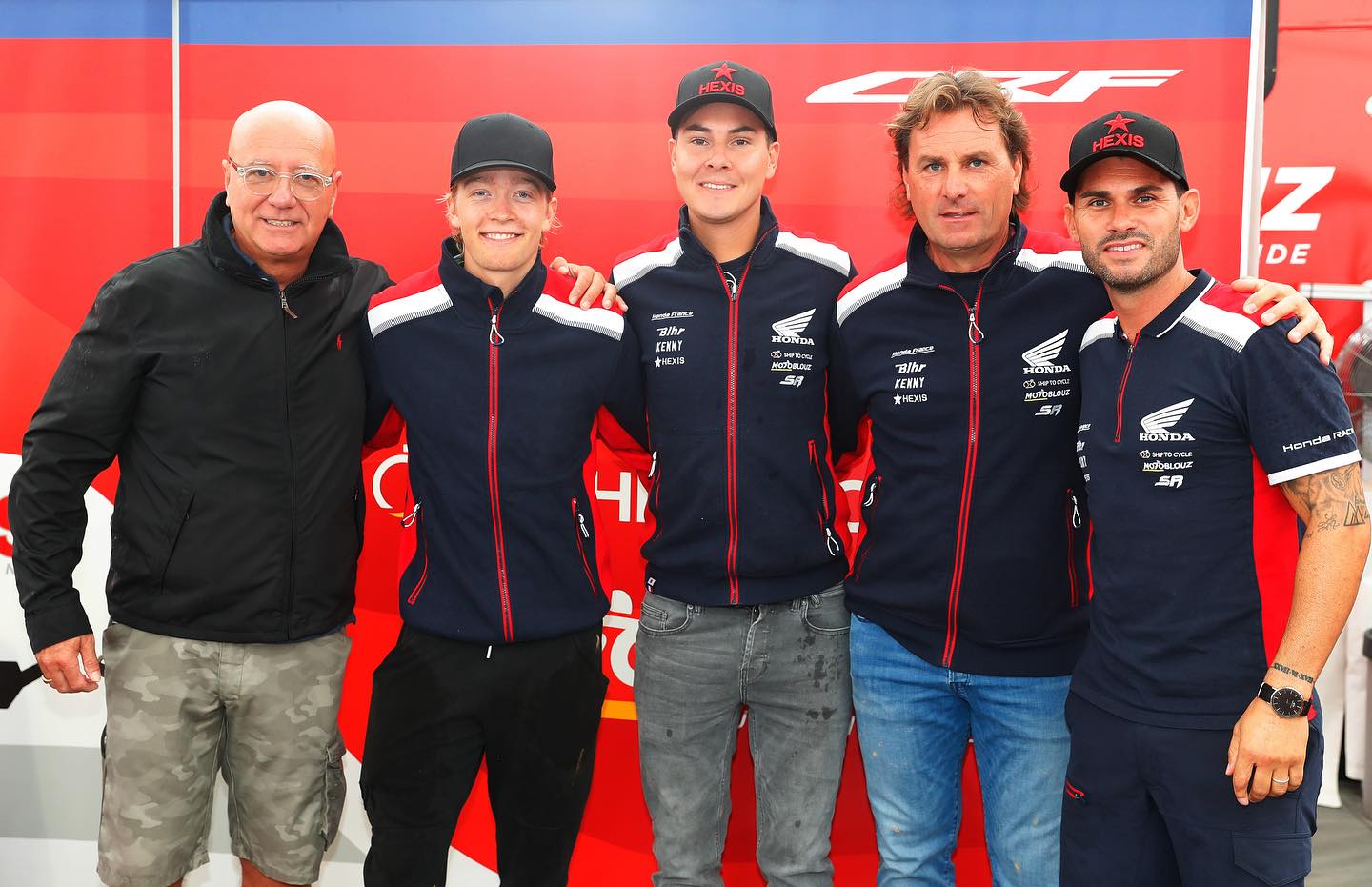 Shiptocycle Honda Motoblouz SR have announced their rider line-up for the 2024 MXGP season, as they've retained the services of Valentin Guillod following an excellent season, plus added exciting Norwegian Kevin Horgmo, who's making the step up to the elite class from MX2.
Next year looms as an intriguing campaign for all involved, as Guillod will be looking to build on his ninth placed championship finish in MXGP while Horgmo will be eager to hit the ground running in his quest to adapt as quickly as possible to the premier class.
"We are happy to have two good riders in the MXGP class for the 2024 season with Kevin Horgmo and Valentin Guillod," the team's statement read.
Lead Image: SR Honda
Love what we do? Please read this article as we try to raise £30,000.
Lit Kit Gallery: MXGP of Great Britain
The best from round 19.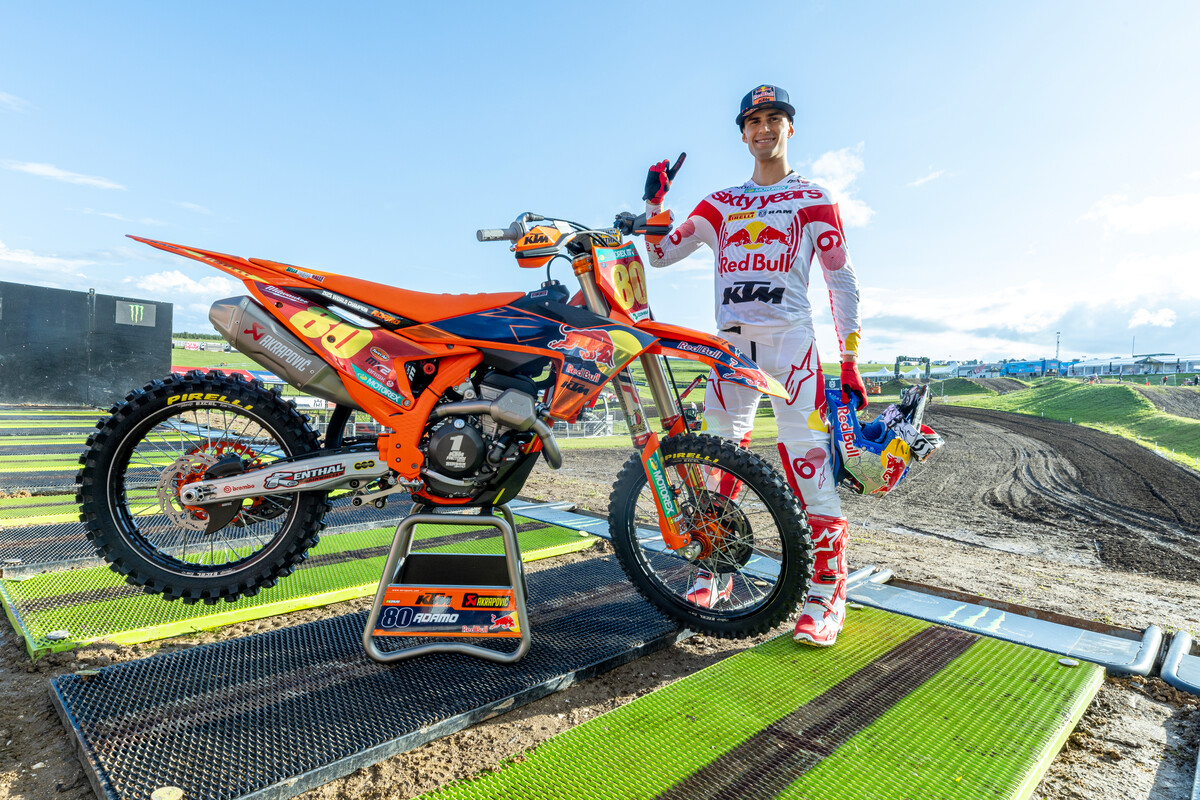 Check out some of the freshest fits, helmets and more from the MXGP of Great Britain. Lead Image: KTM – Ray Archer.
Photo credits: Red Bull KTM – Ray Archer / Nestaan Husqvarna – Full Spectrum / Yamaha MXGP – Full Spectrum + Eva Szabadfi / JM Honda / Kawasaki MXGP / Yamaha MX2 – Full Spectrum / HRC MXGP