Race Report: Michelin MX Nationals Round 1
Mewse takes a double and Bailey Johnston takes his first National win at Oakhanger.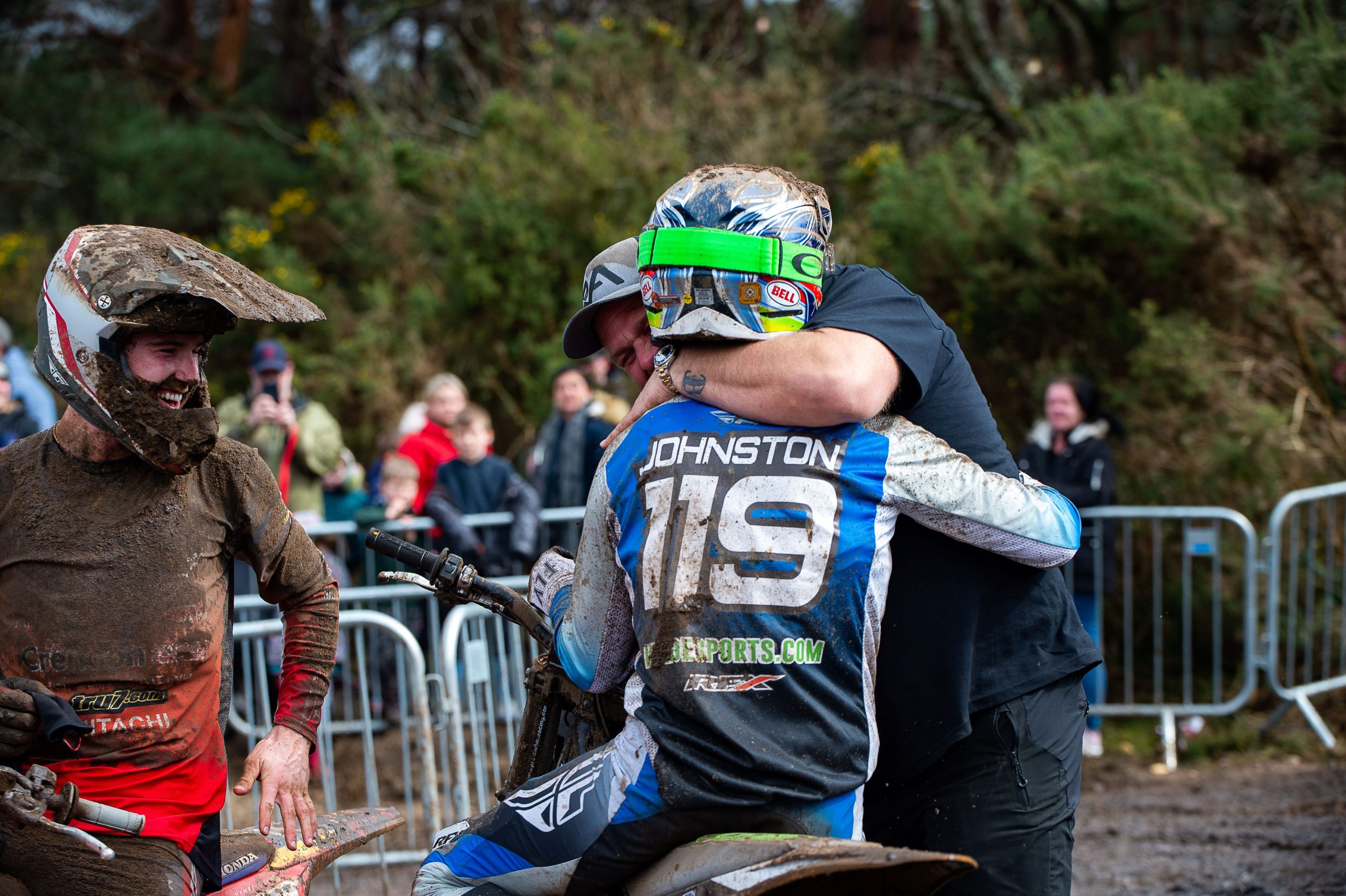 Last weekend saw the opening round of the 2023 Michelin MX Nationals, powered by Milwaukee. The team was delighted to get the season underway, especially as 2023 marks the 10th year of the prestigious series.
Round One occurred at the brand-new "Oakhanger" venue near Bordon in Hampshire. The circuit culminated in months of discussion and negotiations with the landowners. It incorporated a mountain of paperwork, and that's all before the track was designed and built. In addition, the original date had to be rescheduled after being dealt a delightful hand of typical British weather from mother nature.
Words: Dick Law/Press Release | Images: Elliot Spencer/Michelin MX Nationals
When the gate finally dropped on round one, what a track it was! Reminiscent of legendary circuits like Markelo and Lierop in the Netherlands, Oakhanger was a welcome addition to the series and to British Motocross. Saturday featured great racing and two blocks for all classes. We even saw the sun poke through on occasion. But mother nature dealt her second blow on the venue. Continual overnight rain created very different riding conditions for the Sunday race schedule, resulting in a delayed start and only one block of racing for all classes except the Fastest 40 Pro riders.
Conrad Mewse, on his Crendon Fastrack Honda, was fastest in qualifying and dominated both Leatt Pro MX1 races with what looked like considerable ease for a maximum score. While in the Apico Pro MX2s, Verde Sports KTM's Bailey Johnston scored his first national race win in race one. He continued his winning streak in race two to give him his first national overall.
Last year's champion, Harri Kullas, got the holeshot at the start of the first combined Pro race from Conrad Mewse, Gavin Stevenson, Jamie Carpenter, Josh Gilbert and Martin Barr.
As the two leaders came around to complete the second lap, Mewse had passed Kullas out of view over the back of the course to take the lead. Mewse stretched out more and more of a lead as Kullas slowed with smoke pouring out of the back of his Yamaha, a missing oil filler plug the culprit.
The smaller MX2 bikes struggled in the wet sand, and this became apparent when Johnston, the first of the MX2s, gated thirteenth. He held his own against the MX1s and finished in tenth place on the track, but he was the first MX2 rider home. Callum Mitchell started the race in nine nineteenth place and took full advantage of others crashing out to make his way forward to twelfth but second MX2. Jamie Wainwright was third MX2 home, with Jake Millward fourth.
The track became even more challenging throughout the day. Mewse got the holeshot from Kullas, Gilbert, Barr, John Adamson, Carpenter, and Charlie Putnam in the second Pro race. Apart from Adamson passing Barr at the halfway point, the running order of the top five stayed the same as they became spaced out till the chequered flag. As Putnam slipped down to twelfth place, Grimshaw put on a charge and snatched sixth place from Carpenter.
Once again, Johnston got a strong start in the MX2 side of the race and was only beaten into the first turn by Sam Nunn, but that all changed on the opening lap, and Johnston was first back round. Charlie Cole took the MX2 lead from Bailey on lap three but promptly fell back to twentieth place. Johnston finished his race in ninth on the track but was the first MX2 rider home.
Mitchell was in eighth, with a lap to go but was passed by Stevenson and Johnston, still finishing as the second MX2 rider. Millward didn't get the start he wanted but went from twenty-first to eleventh place and third MX2.
Mewse took the Leatt Pro MX1 overall win from Kullas and Gilbert, while in the Apico Pro MX2s, Johnston had his first national overall win from Mitchell and Millward.
It was very close at the top of the RFX Expert MX1s, with a single point separating the winner Declan Whittle from James Dodd. Whittle had two wins and a fourth after crashing on the fourth lap of the second race, while Dodd didn't finish out of the top three in his class and even won race two. Jayden Ashwell was third overall.
Ben Mustoe won all three of the RFX Expert MX2 side of the combined expert races and was the overall class winner, while Uldis Friebergs with two-second places and a fourth was second. Jimmy Margetson was third.
In the Motoverde Amateur MX1 class, Lewis Taylor won all three races as Luke Mellows chased him over the finish line every time. John Kirk took the last step on the podium, with Brad Thornhill just missing out.
In the relatively dry conditions of Saturday, Luca Pegg notched up two class wins in the Motoverde Amateur MX2 side of the combined amateur MX1 and MX2 race. But, with Sunday's wetter conditions, he made a bad start, and with another crash on the way could only get up to eighteenth place by the end of the race. Luckily that was just enough to give him the class overall win by just one point from Alex Buchanan. Raife Broadley finished just a single point behind him, as three points separated the top three.
You don't have to win a race to win an overall, as Tallon Aspden proved in the Worx Sports Insurance Clubman MX1s with his three 2nd places. Race two winner Ryan King was second overall, with race one winner Billy Saunders third.
Matt Tolley (426 Motorsports KTM) won the Spiral Clubman MX2s from Matthew Pocock and Aaron Framingham third.
Three big holeshots and three big race wins did the trick for Billy Askew in the combined Fly Racing Youth MXY2 and MXY125 class. Bayliss, Utting and Jak Taylor were separated by just three points for second and third overall.
It was three from three for Reece Jones in the 125cc side of the race, with Jake Walker second and Wesley McGavin third.
There was no stopping Josh Vail in the Syntol Big Wheel 85s as he took all three race wins. Jamie Keith finished the weekend with two third places and second, placing him second overall, with Charlie Richmond third. Fancied winner Haydon Statt had a disaster of a first race where he finished out of the points, but a second and third meant he ended the day fourth overall.
Joel Winstanley-Dawson, with two wins and a 2nd, won the Syntol Small Wheel 85s from Marty Spires and Lucas Lee.
Top 10 Overall
Leatt Pro MX1:
1 Conrad Mewse (Crendon Fastrack Honda) 25 + 25 = 50
2 Harri Kullas (Cab Screens Crescent Yamaha) 22 + 22 = 44
3 Josh Gilbert (Crendon Fastrack Honda) 20 + 20 = 40
4 Martin Barr (Apico Husqvarna) 18 + 16 = 34
5 John Adamson (ASA United Gas Gas) 15 + 18 = 33
6 Tom Grimshaw (Chambers Gas Gas) 16 + 15 = 31
7 Gavin Stevenson (Dixon Racing Honda) 13 + 13 = 26
8 Dan Thornhill (Chambers Gas Gas) 9 + 14 = 23
9 Charlie Putnam (SC Sporthomes Husqvarna) 11 + 12 = 23
10 Stuart Edmonds (S Biggs Commercials Honda) 10 + 11 = 21
Apico Pro MX2:
1 Bailey Johnston (Verde Shiloh KTM) 25 + 25 = 50
2 Calum Mitchell (Lexa MX Husqvarna) 22 + 22 = 44
3 Jake Millward (Verde Shiloh KTM) 18 + 20 = 38
4 Jamie Wainwright (WPH / SBE KTM) 20 + 13 = 33
5 Ben Franklin (Chambers Husqvarna) 13 + 16 = 29
6 Carlton Husband (Phoenix Tools Evenstrokes Kawasaki) 15 + 14 = 29
7 Alfie Jones (Chambers Husqvarna) 16 + 12 = 28
8 Charlie Cole (Blades Bikes Kawasaki) 12 + 15 = 27
9 Josh Taylor (Honda) 10 + 11 = 21
10 Joe Brooks (Yamaha) 11 + 10 = 21
RFX Expert MX1:
1 Declan White (Lings Gas Gas) 25 + 18 + 25 = 68
2 James Dobb (FUS Marsh MX Husqvarna) 22 + 25 + 20 = 67
3 Jayden Ashwell (AJP Geartec Husqvarna) 20 + 22 + 15 = 57
4 Corrie Southwood (Langmead Kawasaki) 16 + 15 + 22 = 53
5 Richard Bird (Allmoto Megabikes Yamaha) 15 + 20 + 16 = 51
6 Sion Talbot (KTM) 18 + 14 + 18 = 50
7 Harry Bradley (JB Tuning Kawasaki) 14 + 16 + 14 = 44
8 Josh Canton (Concept CCF KTM) 13 + 13 + 0 = 26
9 Josh Peters (Jim Aim KTM) 0 + 12 + 0 = 12
RFX Expert MX2:
1 Ben Mustoe (ASA United Gas Gas) 25 + 25 + 25 = 75
2 Uldis Freibergs (Lexa MX Husqvarna) 22 + 18 + 22 = 62
3 Jimmy Margetson (Husqvarna) 20 + 22 + 16 = 58
4 Henry Siddiqui (Husqvarna) 11 + 20 + 18 = 49
5 Shane Carless (FUS Husqvarna) 18 + 15 + 15 = 48
6 Callum Murfitt (Team PP Sport KTM) 13 + 16 + 14 = 43
7 Josh Colman (Holeshot MX KTM) 15 + 14 + 12 = 41
8 Mathew Bayliss (Darien Contractors Gas Gas) 14 + 9 + 13 = 36
9 Harvey Cushmore (Chambers Gas Gas) 12 + 11 + 11 = 34
10 Aaron Ongley (723 Racebikes Gas Gas) 16 + 10 + 7 = 33
Motoverde amateur MX1:
1 Lewis Taylor (Van Care Gas Gas) 25 + 25 + 25 = 75
2 Luke Mellows (Forty Four Honda) 22 + 22 + 22 = 66
3 John Kirk (Honda) 20 + 20 + 18 = 58
4 Brad Thornhill (LMC Plant KTM) 15 + 14 + 20 = 49
5 Joshua McCorkell (McCorkell Racing Husqvarna) 12 + 18 + 16 = 46
6 Sean Wainwright (Fasteddy Racing Honda) 16 + 11 + 13 = 40
7 Kieren Yorke (MX Revive Honda) 18 + 15 + 0 = 33
8 Josh Greedy (Darien Contractors Kawasaki) 14 + 3 + 15 = 32
9 Jamie Dixon (P&S Yamaha) 11 + 13 + 8 = 32
10 Callum Gordon (MX Revive Gas Gas) 2 + 16 + 12 = 30
Motoverde amateur MX2:
1 Luca Pegg (Motoverde Yamaha) 25 + 25 + 15 = 65
2 Alex Buchanan (Mace Tech Tuning KTM) 22 + 20 + 22 = 64
3 Raife Broadley (723 Race Bikes Gas Gas) 16 + 22 + 25 = 63
4 Ben Clark (Gas Gas) 20 + 18 + 20 = 58
5 Dan Brough (Rutzz Yamaha) 14 + 14 + 16 = 44
6 Charlie Palmer (Apex Gas Gas) 13 + 15 + 14 = 42
7 Tommi Davies (Windows at Creative KTM) 8 + 13 + 18 = 39
8 Ben White (White Transport Honda) 12 + 12 + 13 = 37
9 Jude Turton (MJW KTM) 18 + 16 + 0 = 34
10 Grant Martin (GM Tattooer Honda) 7 + 11 + 11 = 29
Worx Sports Insurance Clubman MX1:
1 Tallon Aspden (LA Groundwork KTM) 22 + 22 + 22 = 66
2 Ryan King (KTM) 20 + 25 + 20 = 65
3 Billy Saunders (WMS Commercials Honda) 25 + 20 + 18 = 63
4 Darren Manning-Coe (Fabrican KTM) 14 + 18 + 25 = 57
5 James Thompson (Thompson Flooring Kawasaki) 16 + 12 + 16 = 44
6 Ben Lightbown (CCM Motorcycles KTM) 15 + 14 + 12 = 41
7 Richard Evans (1SIX4 Racing KTM) 13 + 13 + 11 = 37
8 Kalem Hicks (British Army MX Team Husqvarna) 10 + 16 + 10 = 36
9 Jordon Andrews (KTM) 3 + 15 + 15 = 33
10 Ashley Senior (Honda) 9 + 4 + 13 = 26
Spiral Clubman MX2:
1 Matt Tolley (426 Motorsport KTM) 25 + 22 + 18 = 65
2 Matthew Pocock (MGP Steel KTM) 11 + 25 + 22 = 58
3 Aaron Framingham (Fabrican KTM) 18 + 18 + 20 = 56
4 Bradley Johnstone (Moto Connection Kawasaki) 10 + 20 + 25 = 55
5 George Boyce (Design Scaffolding KTM) 16 + 15 + 16 = 47
6 Jamie Collins (723 Racebikes Yamaha) 20 + 12 + 5 = 37
7 Toby Lightbown (Bell Helmets KTM) 22 + 14 + 0 = 36
8 Mitchil Collins (Work and Welfare KTM) 13 + 16 + 4 = 33
9 Max Fletcher (Mumzie Racing Gas Gas) 14 + 9 + 8 = 31
10 Jordan Meredith (Meredith Motocross Fantic) 9 + 7 + 13 = 29
Fly Racing MXY2:
1 Billy Askew (GTCi Revo Kawasaki) 25 + 25 + 25 = 75
2 Bayliss Utting (Trell Contractors Honda) 22 + 18 + 22 = 62
3 Jak Taylor (Lexa MX Husqvarna) 20 + 20 + 18 = 58
4 Liam Bennett (Apico GMR Husqvarna) 18 + 14 + 20 = 52
5 Mckenzie Marshall (DK Offroad Yamaha) 15 + 16 + 16 = 47
6 Kayde Rayns (Scott Motorsport Yamaha) 11 + 15 + 15 = 41
7 Lennox Dickinson (Apico Husqvarna) 16 + 22 + 0 = 38
8 Hudson Roper (3 Flo Yamaha) 13 + 13 + 11 = 37
9 Lee Cameron (Dyce Carrier KTM) 10 + 11 + 14 = 35
10 Sid Putnam (SC Sporthomes Husqvarna) 9 + 12 + 13 = 34
Fly Racing MXY125:
1 Reece Jones (SJP Moto Husqvarna) 25 + 25 + 25 = 75
2 Jake Walker (Mr T Racing KTM) 22 + 22 + 22 = 66
3 Wesley McGavin (KTM) 20 + 20 + 18 = 58
4 Chester Hyde (Matt Pope MC Gas Gas) 18 + 15 + 20 = 53
5 Ollie Bubb (3 Flo Yamaha) 16 + 18 + 15 = 49
6 Gus Mustoe (Matt Gardiner MC KTM) 14 + 11 + 14 = 39
7 Levi Saunders (KTM) 12 + 12 + 13 = 37
8 Tyler Jones (KTM) 15 + 10 + 10 = 35
9 Jack Bearey (NBE Racing Gas Gas) 0 + 16 + 12 = 28
10 Harrison Greenough (Simpson KTM) 0 + 9 + 16 = 25
Syntol Big Wheel 85:
1 Josh Vail (SJP Moto Husqvarna) 25 + 25 + 25 = 75
2 Jamie Keith (MBR X&P KTM) 20 + 20 + 22 = 62
3 Charlie Richmond (KTM) 22 + 18 + 18 = 58
4 Hayden Statt (Manchester MC KTM) 0 + 22 + 20 = 42
5 Drew Stock (Madison Mad 4 MX Gas Gas) 18 + 9 + 15 = 42
6 Sonny Rooney (Husqvarna) 14 + 10 + 16 = 40
7 Lewis Spratt (KTM) 11 + 15 + 12 = 38
8 Zane Stephens (Store 114 KTM) 16 + 8 + 13 = 37
9 Blake Ward-Clarke (GRT Impact KTM) 12 + 16 + 9 = 37
10 Owen Kenningley (Thinkbikegear KTM) 9 + 11 + 14 = 34
Syntol Small Wheel 85:
1 Joel Winstanley-Dawson (Techsource Racing KTM) 25 + 22 + 25 = 72
2 Marty Spires (MJW Specialists Yamaha) 22 + 25 + 22 = 69
3 Lucas Lee (Husqvarna) 18 + 20 + 20 = 58
4 Authur Moore (3 Flo Yamaha) 16 + 18 + 18 = 52
5 Olly Waters (Matt Gardner MX KTM) 20 + 0 + 0 = 20
Until Round 2, stay updated with all the latest news and action by following us on  www.instagram.com/mxnationalsuk/ or MX Nationals UK | Facebook
Has British Motocross turned a corner?
Read now.

British Motocross is a subject I'm very passionate about. It's the sole reason MX Vice was created back in 2011. At that time there were a few magazines out there, but not many websites. One defining moment for me was seeing Gordon Crockard sit exhausted in a small setup in Denver at the 2010 Motocross of Nations. Ireland had done their usual B final shenanigans, where Crockard finished second to Martin Davalos, Martin Barr third and Stuart Edmonds fifth in a very hot Denver. It took a colossal effort by them, but most notably by Crockard, who was a little older than the young guns of Barr and Edmonds on the team. Watching from afar I could see that Gordon didn't leave anything on the track on Sunday September 26th, he was spent.
---
Words: James Burfield | Lead Image: Supplied
---
I'd never spoken to Gordon before but I felt I needed to go over and speak to him because the amount of respect I had for him that weekend and the Irish team was on another level. The MXDN has a way of bringing out the passion from the fans just as much as the riders and I was totally wrapped up in it as a fan. The best I could offer was 'that was an amazing effort' that probably didn't mean much at the time (Crockard finished 15th overall in MX Open). He smiled, was super polite and talked to me for five minutes before getting changed.
The next day we were in a shopping mall in Denver, I just bought a coffee for myself, my wife and godson, and lo and behold Gordon was sitting down in the mall. He looked up and said "hey how are you?" So I sat down with Gordon, my godson and we spoke about the previous day, what it took for him to achieve what he did that weekend in the heat and altitude of Denver.
When I got back the next few weeks I scoured the internet and magazines and the little that was covered I felt didn't give the team and Gordon justice. I had been going to the MXDN since 2006 and tried to get to as many GPs as possible from 2006 to 2010, and after buying a bike back in 2005, my bug was firmly back.
Although I have regressed about why I'm passionate about British Motocross I feel like I need to add some context to how I got there. I approached DBR back in 2010 about MX Vice being a possible motocross website to Sean Lawless, as DBR then didn't do much online. As you would have figured I was turned down, for good reason. I was just a fan, although I had masses of digital knowledge, it didn't mean anything to the motocross world back then. Whenever I picked up my monthly copies of MotoMag and DBR the stories were tailored around the stars of the sport. I wanted to hear about the journeymen, the riders that work in the week and the epic stories about making it to the line against the best in Britain.
At that time in the UK, Ashley Wilde, Jake Millward, Alan Keet, Adam Sterry, Luke Norris, Lewis Tombs, Josh Waterman, Ross Rutherford, Matthew Moffat, Ross Hill, Rob Davidson, Jordan Divall and Ross Keyworth were among some of the riders that wouldn't get any coverage. No one was telling their stories or interviewing them. That's when I knew MX Vice was needed.
For those that have been on this journey with MX Vice you will know the ins and outs of my love affair with British Motocross. So much has happened in those twelve years. I have seen two ACU chairmen come and go, helped form a championship called the MX Nationals, ran two race teams and spent hundreds of thousands on this sport I love. What I have realised in those twelve years is you have to have tough skin, because if you are going to have an opinion that is not shared by people who have a financial interest, then they will go to whatever level they need to go to to protect that interest. So when I started to ask questions that everyone wanted to know the answers to, you were tarnished with being disruptive and toxic.
The UK is a small community of the same people and if you fuck around in their playground you find out, as pressure is applied to business not to work with you. I have been on this constant journey with British motocross, going round in circles.
The opportunity to go to MXGP in 2015 was a breath of fresh air for MX Vice and myself. We felt welcomed and they appreciated the impact we made online and through our social channels, even when our opinion differed we didn't get alienated, or advertising pulled from us due to pressure.
Weirdly they welcomed the challenge to be better, in fact they were open to hearing if we saw any opportunities to help them improve. This freaked us out for a while and part of us thought, "what's the catch?" Going to MXGP felt like we moved from primary school to university and skipped secondary with the way people accepted and worked with us. That credit goes down to David Luongo who came in with new ideas and Samanta Gelli who understood our potential from day one.
When you look back to 2008 to 2014 and see the amount of GP riders that were regulars in the British Championship, maybe we were spoiled? Maybe it skewed our vision, but it just wasn't just us, GP riders and fans were interested in the British scene. What has happened since that time is that the Dutch, German, French, Italian and Spanish championships have evolved, their federations have invested and been very successful with their programs.
Again this has not helped with the perception when looking at British Motocross. Since 2014 I feel there has been glimpses of effort, but in comparison we have become complacent. When you are complacent then other people will see an opportunity, just like MX Vice did with MotoMag and DBR in 2011. Those two juggernauts at the time possibly looked and laughed at the thought of someone like MX Vice passing them.
I want those days back when you were excited to see riders like Arnaud Tonus, Zach Osborne and Christophe Pourcel in MX2 and Matiss Karro, Kevin Strijbos, Shaun Simpson, Stephen Sword, Marc de Reuver in MX1 and you would travel the length of the UK on a Sunday not to miss a round.
Yes we have had COVID, Brexit and now we are in a recession, it's a difficult time for everyone. The British championship is doing its best given the resources they have along with the MX Nationals. Tracks are charging in the region of £15,000 – £20,000, and gone are the days of volunteer marshalls. The cost to run a national event is around £30,000 to £40,000 per round. Add in to this the industry is spending less on events and marketing to promote their products, services and business, and you can recognise the struggle.
Both championships are run under the ACU, who are the leading federation in the UK, and that won't possibly change in our lifetime. So as much as people want to moan about what they are not doing, then remember they are not going anywhere either. As the federation for both championships, they are always going to be the target for those people who feel disenfranchised with how the sport is going and it doesn't help when people perceive other countries are progressing and new organisations like Nora92 are investing back into the sport with an incredible youth program and reduced licence and riding fees.
I believe that the ACU have recognised that things need to change and have understood that the licence fee subscribers are the life force behind their business. The appointment of Tim Lightfoot as chair of the ACU has been a positive one, someone who seems to truly understand that a united British motocross is beneficial to the ACU.
There are some great people within UK motocross who all believe that they know what it needs and when they are not listened to they then decide to adopt the mantra of I'll just go and do it myself. Tim Lightfoot has the biggest job in motocross right now, and everything to play for.
With the right foresight and understanding what is required from key stakeholders that are jaded he could unite the British motocross scene, skyrocket ACU licences and drive the industry forward. A lot of pressure for one person, but if he can unite the rest of the ACU behind him, then things will change. So a glimmer of hope has happened for the ACU and the national championship, but there will be many who would have heard this all before.
But the hook that got me engaged with British motocross once more was when I heard of the possibility of a new Championship being started for 2024, but with two rounds being run in Europe. As an outsider looking in I would one hundred percent be that guy to say, "Jesus yet another championship" – just what the UK needs. That would have been the general sentiment towards someone starting another championship in the UK. So I needed to know more to understand if this would be a success or not.
Clinton Putnam is the guy who is looking to challenge British motocross to be better, to set a new bar in the hope it will shake it up and take it forward. Clinton was behind the very successful GT Cup and came onboard the MX National series supporting with tracks, infrastructure and vehicles. The same guy who has been behind the explosion of quality new motocross tracks in the UK over the past two years, something that the UK is in dire need of. I spoke to Clinton initially to understand more about the series and what his approach to media would be and see if I could help in any way. His vision is to offer a championship that feels like a GP when you arrive, an emphasis on the pros, along with world class tracks for them to ride on.
A few months ago this was made even more impressive by the fact that Clinton would be running with or without support from the industry, luckily for Clinton there are people, businesses and brands that also share and welcome that vision.
For the past eighteen months I have stayed out of the UK scene thanks to having COVID for five months, which kicked my ass, and then focussing on MXGP to fulfil our contracts. With Arenacross offering £140,000, NPC £98,700, MX Nationals and the British Championship there is finally some good money for pros to earn in 2024 when the economy is struggling! So is this the wind of change that we needed?
Since the new Nora Pro Championship (NPC) was announced it seems to have lifted the industry, federations have upped their game, other championships have got a second wind and the purse strings are a little looser from brands and manufacturers. Who knows where British motocross will be by the end of 2024?
We could be looking back five years from now saying where we would be without Clinton Putnam starting the NPC, and it being a driving force for not only the UK and six rounds in the UK and six rounds in Europe.
One thing is for sure, British motocross is a lot like the political landscape. There is a lot of talk about requiring people to work together, but it will always be difficult when egos and money get in the way of progress. Hawkstone International and VMXDN Foxhills have shown that if the product is what people want then they will support it, the challenge is to offer that level six times a year, not just the once.
Strap in because we have a lot to look forward to over the next thirty six months.
Love what we do? Please read this article as we try to raise £30,000.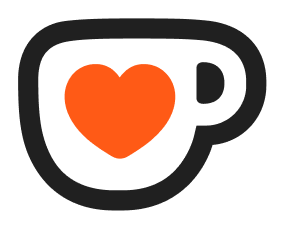 Support MX Vice on Ko-fi
Apico 2 Stroke Festival joins the Fastest 40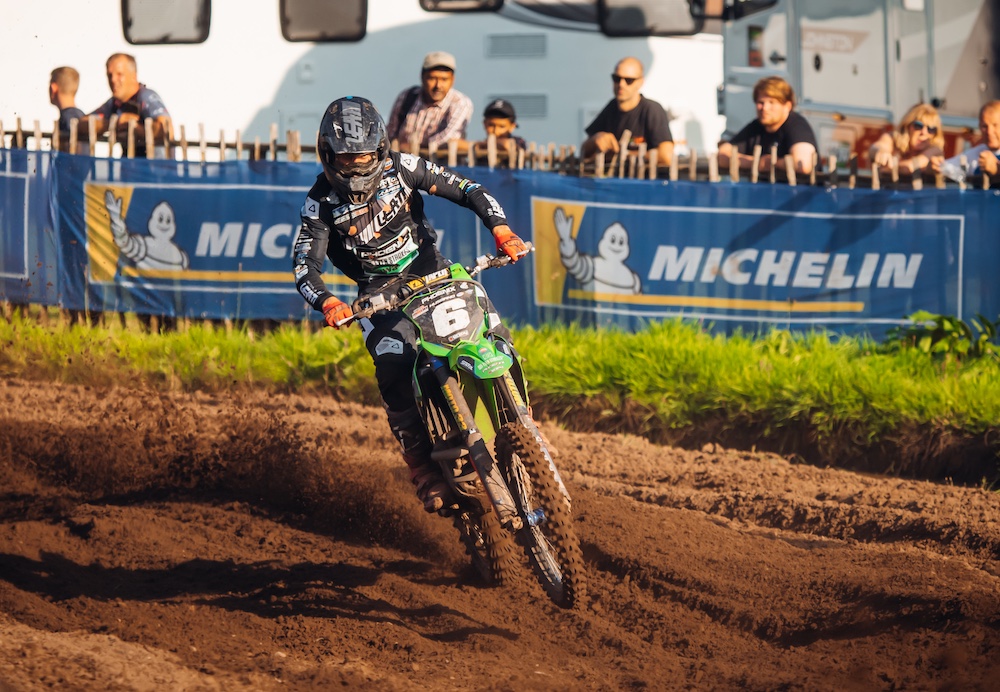 The ever-popular annual Apico 2-Stroke Festival has sealed a deal with the newly-renamed Fastest-40 Championship, previously known as the MX Nationals, to include and enhance the official ACU Apico 2-Stroke Festival British 125cc 2-Stroke Championship.
The 125cc 2-Stroke class has been a passion of the Apico 2-Stroke Festival organiser Dave Willet, a former 125cc 2-Stroke British Champion and avid campaigner, for the 'almost-forgotten' MX two-stroke category.
Willet launched the 2-Stroke Festival in 2017 with unwavering support from off-road parts and accessories distributor Apico Factory Racing, and it has increased in rider and spectator popularity.
The Festival format has expanded from its original two-day event to a new three-day format planned for a weekend in August 2024. And now the 2024 Apico 2-Stroke Festival partnership with the Fastest-40 will see an eight-round, ACU-sanctioned British 125cc 2-Stroke Championship. The Festival at Sellindge in Kent will include a Saturday/Sunday double-header, providing two rounds of the series. The Fastest-40 will run the other six rounds on a nation-wide basis.
The idea of the series is to provide an open platform for all 125cc two-stroke riders, whether they are youngsters with aspirations to shine on the world MX stage, novice riders getting out on the track for the first time or veterans getting back in the saddle.
Fastest-40 Championship organiser Paul Irwin explains: "I'm really excited to be working on this concept with Dave Willet.
"Our goal is to create a championship for 125cc two-stroke riders as a stepping stone to the official FIM European EMX 125 series. Riding a 125cc machine can be incredibly challenging, but we believe that introducing this championship series will help ease the transition up to the European series."
Dave Willet, Apico 2-Stroke Festival promoter, added: "I've always believed that 125cc two-strokes should be given more exposure, with the potential for more talent to be discovered and developed. I'm really happy that Paul and I have come together to create a clear path for the next generation of riders.
"With our combined resources, I'm confident we can make a real impact in the UK and Europe."
Further details will be posted to www.2-strokefestival.com
£100,000 Reasons to race British Motocross with Nora Pro Championship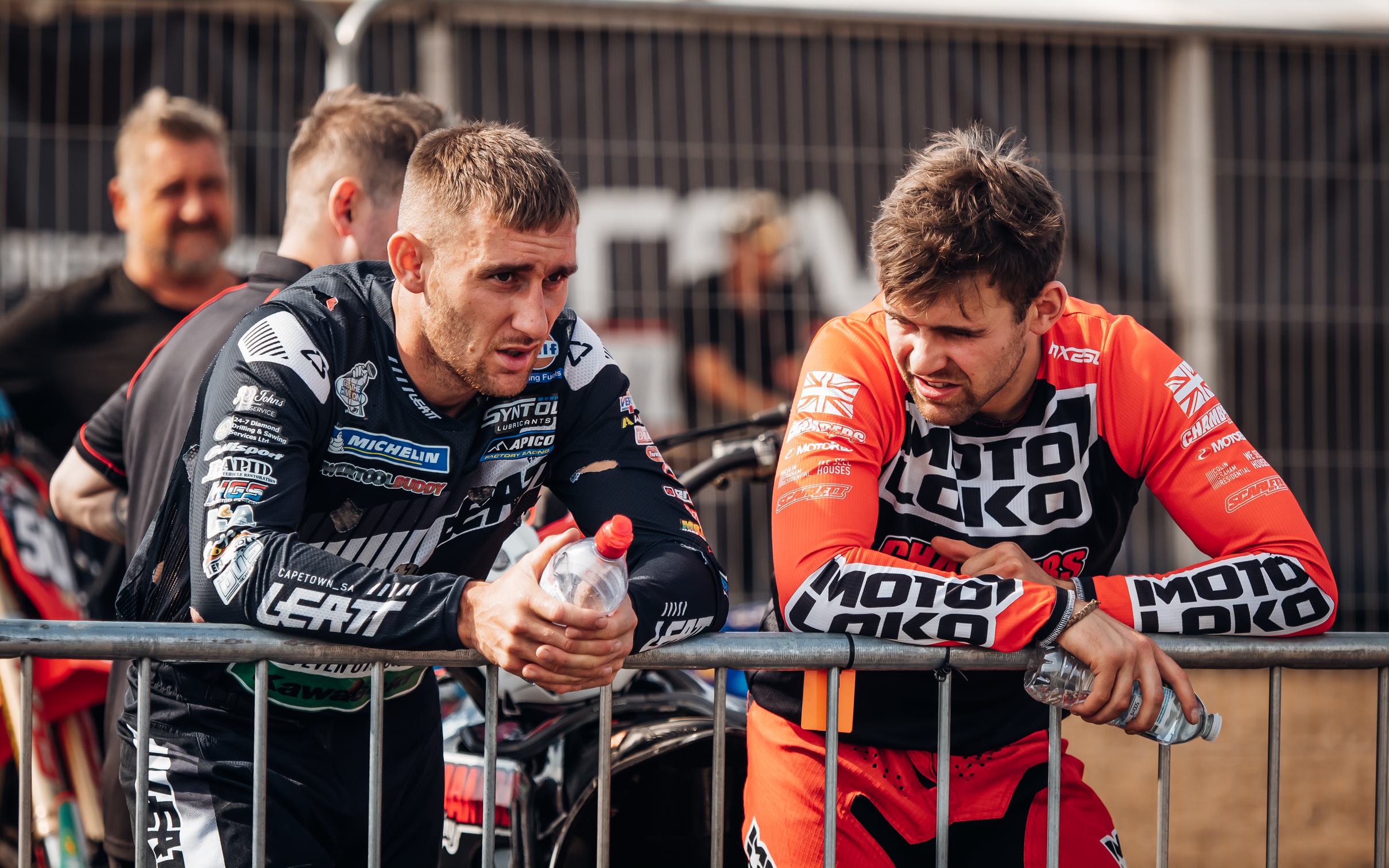 Following the first few press releases, we are pleased to announce the upcoming payouts and prize money for the new series. We believe that the riders who risk everything to compete in what is arguably the World's most exciting sport, deserve to earn as much as possible.
We are pleased to announce that the Nora Pro Championship will have a £94,500 payout over the six rounds for the riders and a further £4,200 in payouts for teams, giving the overall Championship a purse of £98,700.
Prize money for riders will be paid out per race, with two MX2 races, two MX1 races and one Superpole. Plenty of opportunities for riders to get rewarded.
| | | |
| --- | --- | --- |
| Position | Prize Money Per Race (5 races) | Team Overall on the day |
| 1st | £500 | £400 |
| 2nd | £400 | £200 |
| 3rd | £320 | £100 |
| 4th | £260 | |
| 5th | £220 | |
| 6th | £200 | |
| 7th | £180 | |
| 8th | £160 | |
| 9th | £140 | |
| 10th | £120 | |
| 11th | £110 | |
| 12th | £100 | |
| 13th | £90 | |
| 14th | £80 | |
| 15th | £70 | |
| 16th | £60 | |
| 17th | £50 | |
| 18th | £40 | |
| 19th | £30 | |
| 20th | £20 | |
The prize fund per event is £15,750 for riders and £700 for teams.
The total Prize fund for the six-round series will be an incredible £98,700 paid out to riders and teams in 2024.
The prize fund and the format we have chosen will make the event one of the most exciting series in the UK next year and attract some good riders from Europe to battle it out with the British riders. The racing should be fantastic to watch with riders receiving good financial rewards that will make the live streaming exciting for those at home watching these fun action-packed 20-minute plus 2-lap races.
News on title sponsor, tracks, teams, riders, entries and partners will be released as a priority.
The interest in the series so far from teams, riders and the industry has been staggering. For media and sponsorship please direct all contact to James Burfield – [email protected]