PRESS RELEASE: Solid weekend for Gabriel SS24 KTM
Simpson & co give their stories from the British season opener.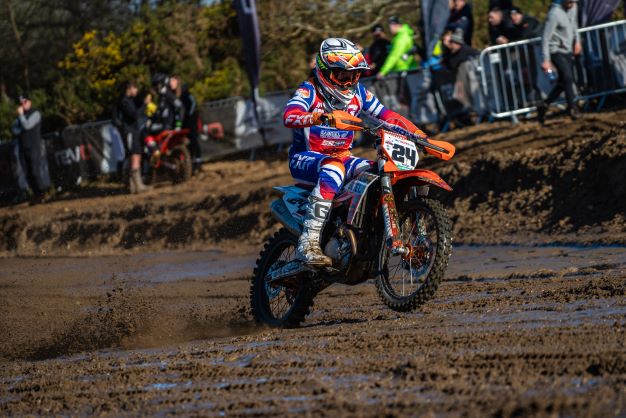 Gabriel SS24 KTM headed back to the races this weekend for the start of the 2023 Revo ACU British Motocross Championship. Deep sand mixed with heaps of rain proved tough on the bike and riders, as they battled it out in Hampshire.
Words: Press Release | Images: Gabriel SS24 KTM
Oakhanger, a brand-new track on the calendar, saw some of the toughest conditions the riders have ever seen at a British Motocross Championship.
Veteran of the MX1 class, Shaun Simpson, had a solid weekend narrowly missing the podium. He came into the weekend with a few niggling injuries, after some pre-season crashes and illness. Shaun got to grips with the track with an 11th in qualifying in the highly anticipated MX1 class. He knew he was quicker, but wanted to preserve the bike ready for the races. Shaun is a good racer as we know, and he backed that up with two solid motos to begin the season, starting in the top 10 in both races. Shaun managed to pull off a 6-4 scorecard for 4th overall. He's in a good place going into round 2.
Shaun Simpson: "I wasn't feeling 100% coming into the weekend after my crash at the first Scottish Championship, so to come away with 4th overall on the day and solid points on the board, I am happy. It's a long season, and I'm sure I'll have more in the tank for the next round at Canada Heights in 2 weeks' time."
His MX1 wingman, Tristan Purdon, enjoyed his Gabriel SS24 KTM debut at the Revo ACU British Championship. The South African, who is not best accustomed to conditions like those at Oakhanger, took the challenge in his stride to put in two solid Motos and put some points on the board. Despite coming from as far down as 20th place in Moto 1, Tristan was able to regroup and pass a whole host of riders, to take the chequers in 13th. Moto 2 was something similar, with a slip up mid-race, Tristan was able to fight back through the pack up to 12th, giving him 12th overall on the day. A tenacious effort under the treacherous conditions the Hampshire-based track was proving to throw up.
Moving on to the MX2 class, there were more competitive debuts for both Taylor Hammal and Shaun Mahoney with their new team. Hammal, racing his first ACU British Championship race in almost two years to the day, showed he has the speed to be at the sharp end all season long. In Moto 1, Hammal found himself caught in a first turn crash. Taylor put his head down, and despite coming from last (37th) place, rode to an unbelievable 4th place at the flag. In Moto 2, Hammal found himself outside the top 10. Once again, he showed great pace to charge to the front of the pack.
Taylor managed to make his way into 3rd, before a slight slip up made him cross the line in 6th, for 5th overall. With one of the fastest laps of the race coming through traffic, Hammal showed he can be in the hunt for the title this year.
Taylor Hammal: "Definitely made it tough on myself on Sunday, if this was a bad day results wise, I'm more than
happy. Was really pleased with my speed and how I was riding. I had a good feeling on the bike both races on such a brutal track, I'm just gutted I had a start crash first Moto and then threw away a podium in the second race by crashing twice. Apart from that there were a lot of positives from the day and I come away with a lot more confidence. Looking forward to building from here. Thanks to everyone involved."
Young Shaun Mahoney made his debut in MX2 competition at Oakhanger, throwing himself in the deep end at just 15 years old. The Welshman took to the difficult Oakhanger circuit well, placing 25th in qualifying, amongst a full 40-rider MX2 field. In Moto 1, Shaun got a little shut out of the start, finding himself in 29th place. He picked off multiple riders and showed great tenacity to push on, and to cross the line in 19th. Moto 2 proved more difficult for the youngster, finding himself outside the top 30 off the start. He stuck at it and managed to gain 6 places to cross the line with a 27th place. A great effort from the youngest rider in the class, putting points on the board in his first weekend in the pro ranks. 22nd overall for Mahoney.
Team Gabriel SS24 KTM head to Canada Heights in Kent in two weeks' time, for Round 2 of the Revo ACU British Championship.
Inside Moto Show – Episode 2 with Jamie Buckingham
Jamie Buckingham from Leatt, talks us through his action packed 4 years.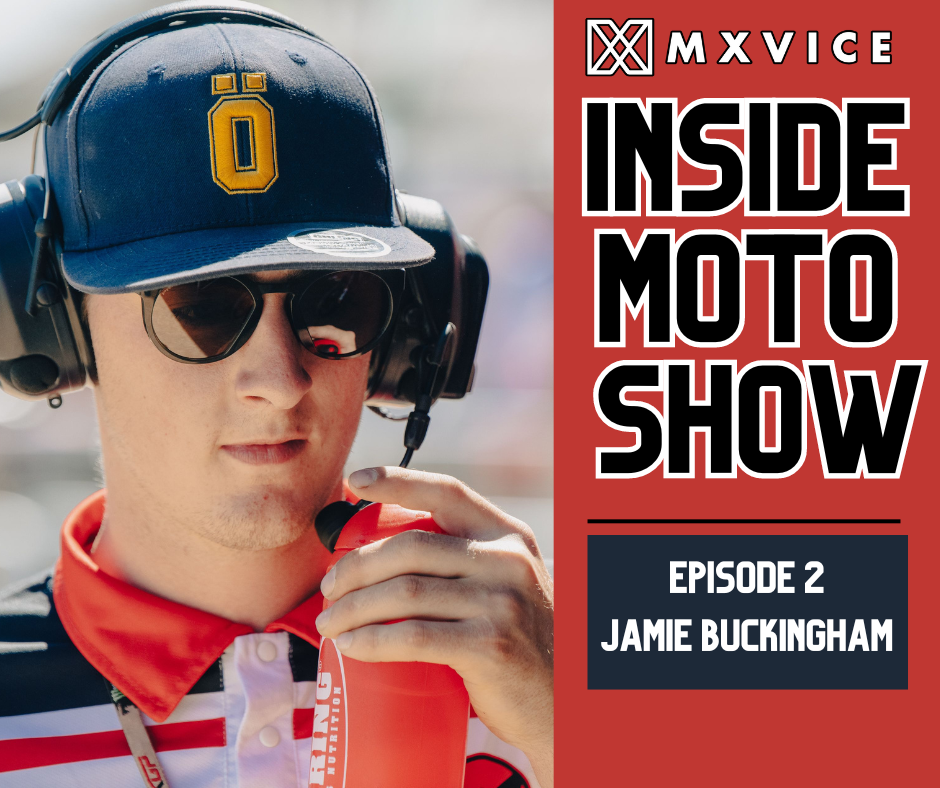 The Inside Moto Show returns this week with a popular figure in the MXGP pits. Jamie Buckingham talks us through his fast-tracked accent to working with Leatt in their marketing and athlete division. From helping out friends for free at Enduro GP to helping organise and maintain MXGP riders with the JWR Race team, it's been an action-packed four years, and we break it down in 60 minutes.
If you are wondering how to break into the Motocross and Motorcycle Industry, there are some fantastic examples from Jamie on making opportunities happen.
Entry Lists: AX Fest
See here.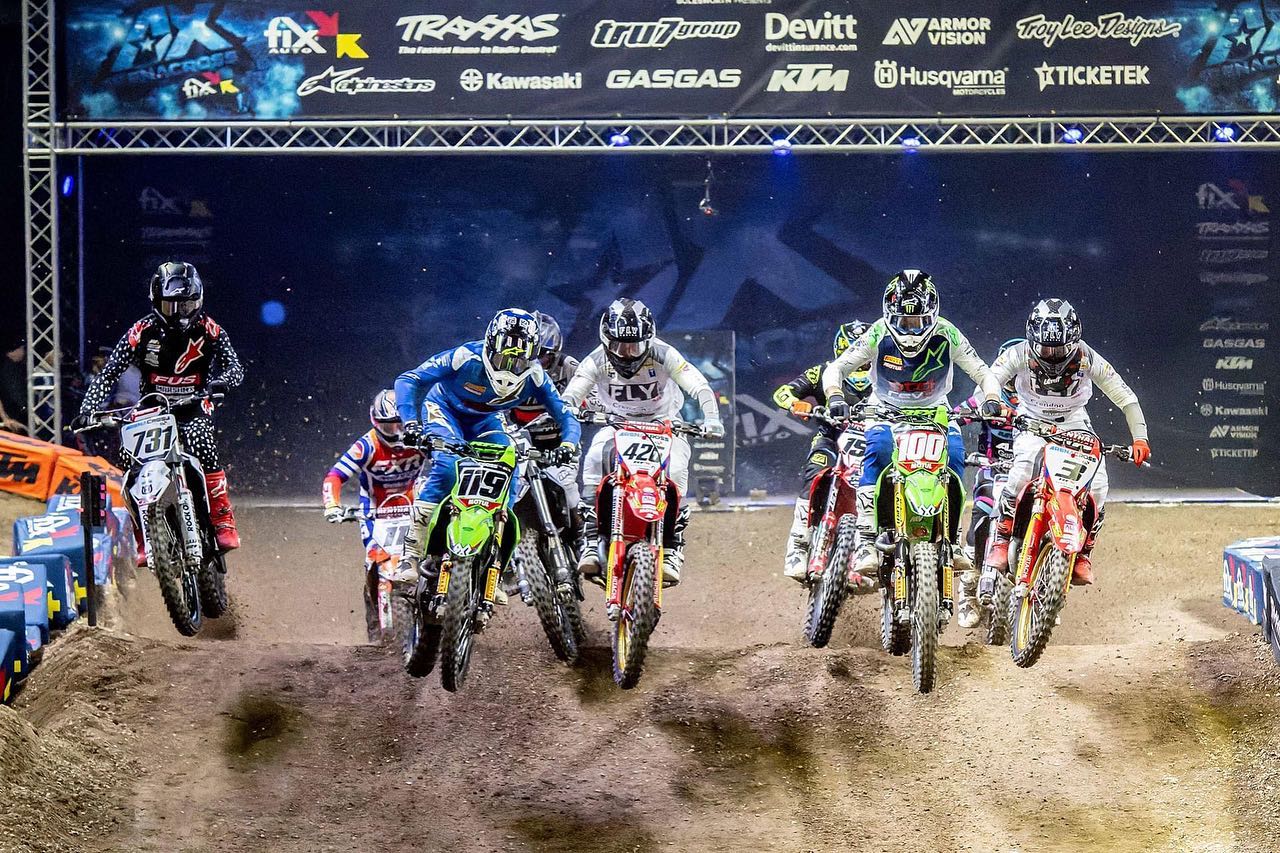 Check out who's on the entry lists for the AX Fest this weekend, as the likes of Tommy Searle, Conrad Mewse, Arnaud Tonus on a Stark, Adam Sterry, Billy Bolt and Jonny Walker will be in action.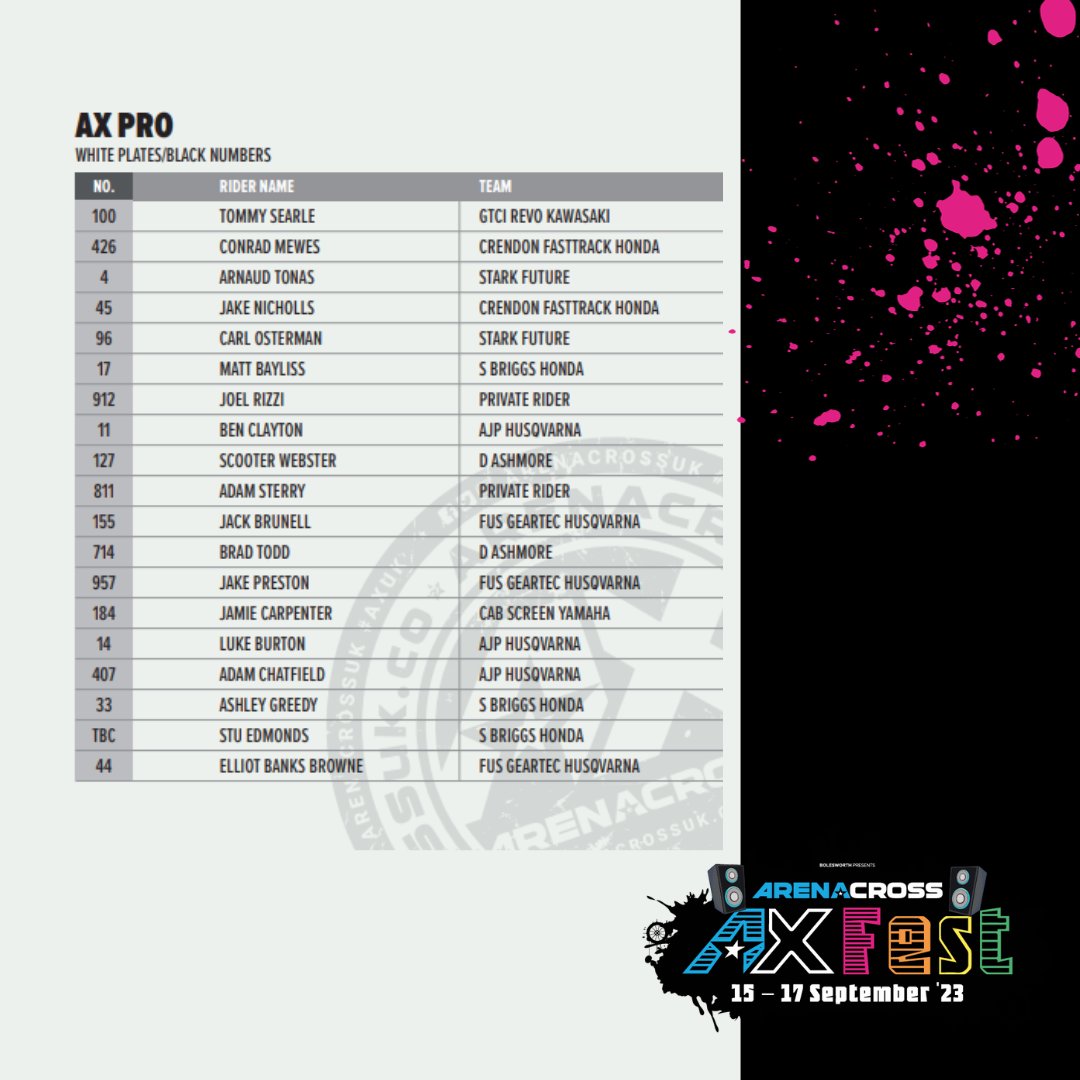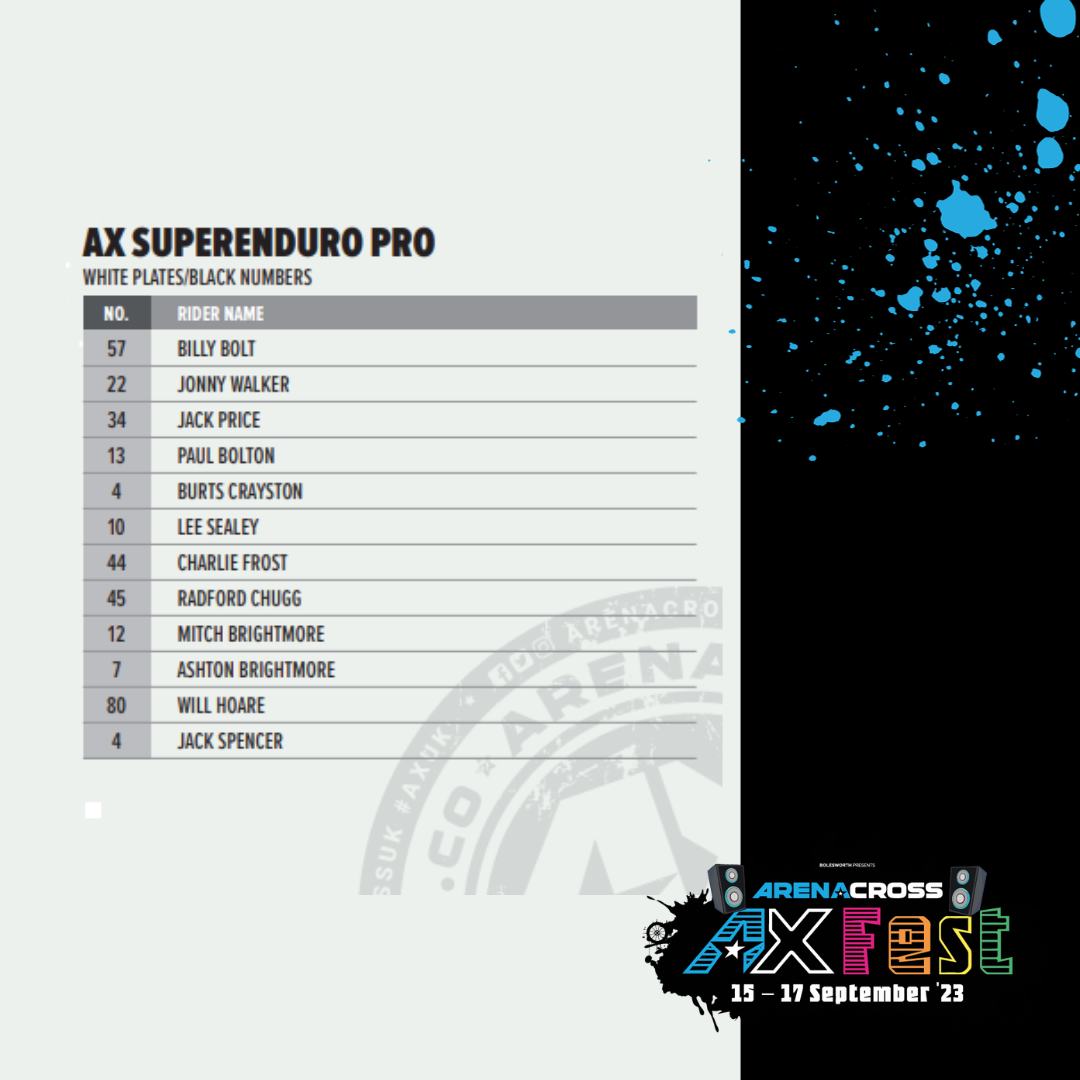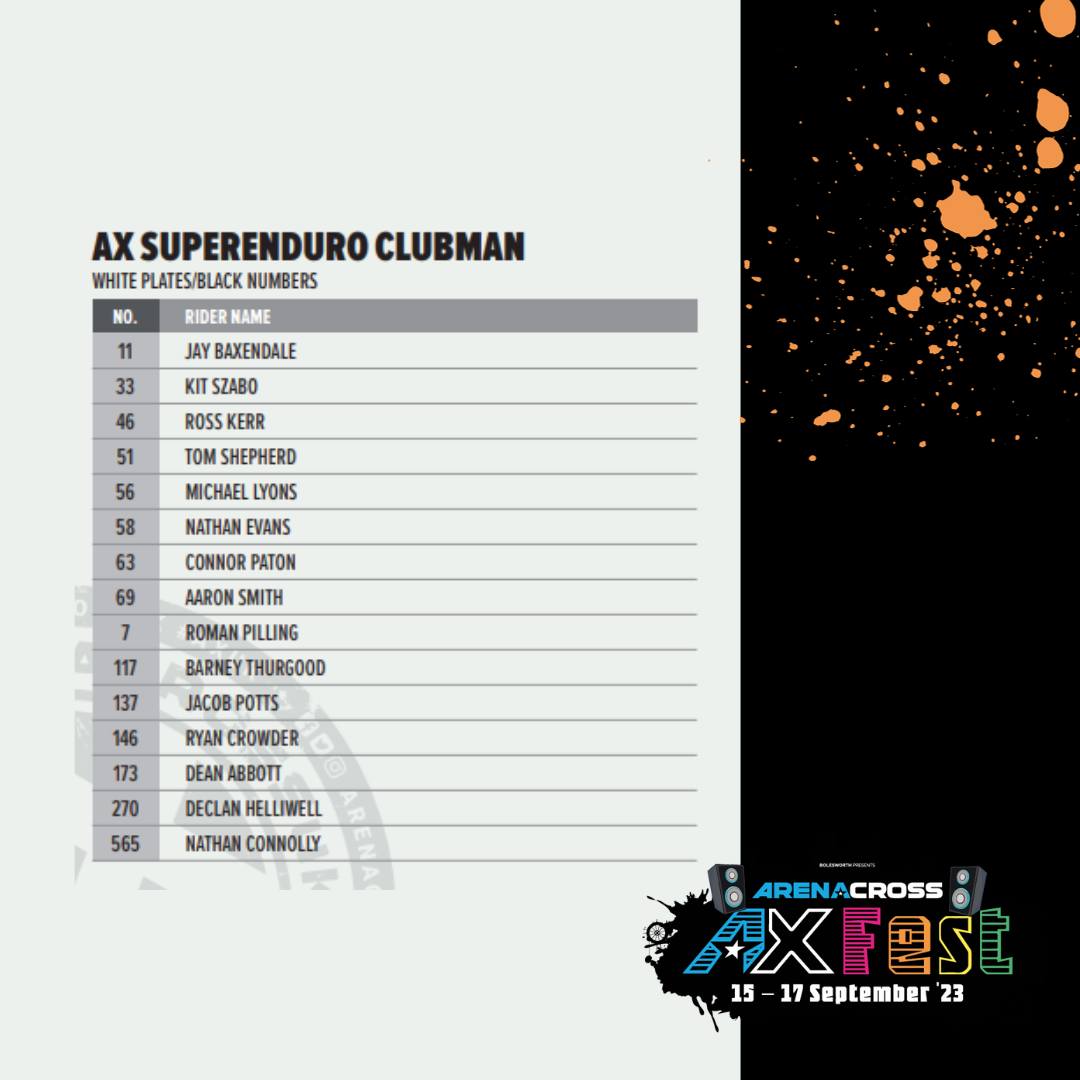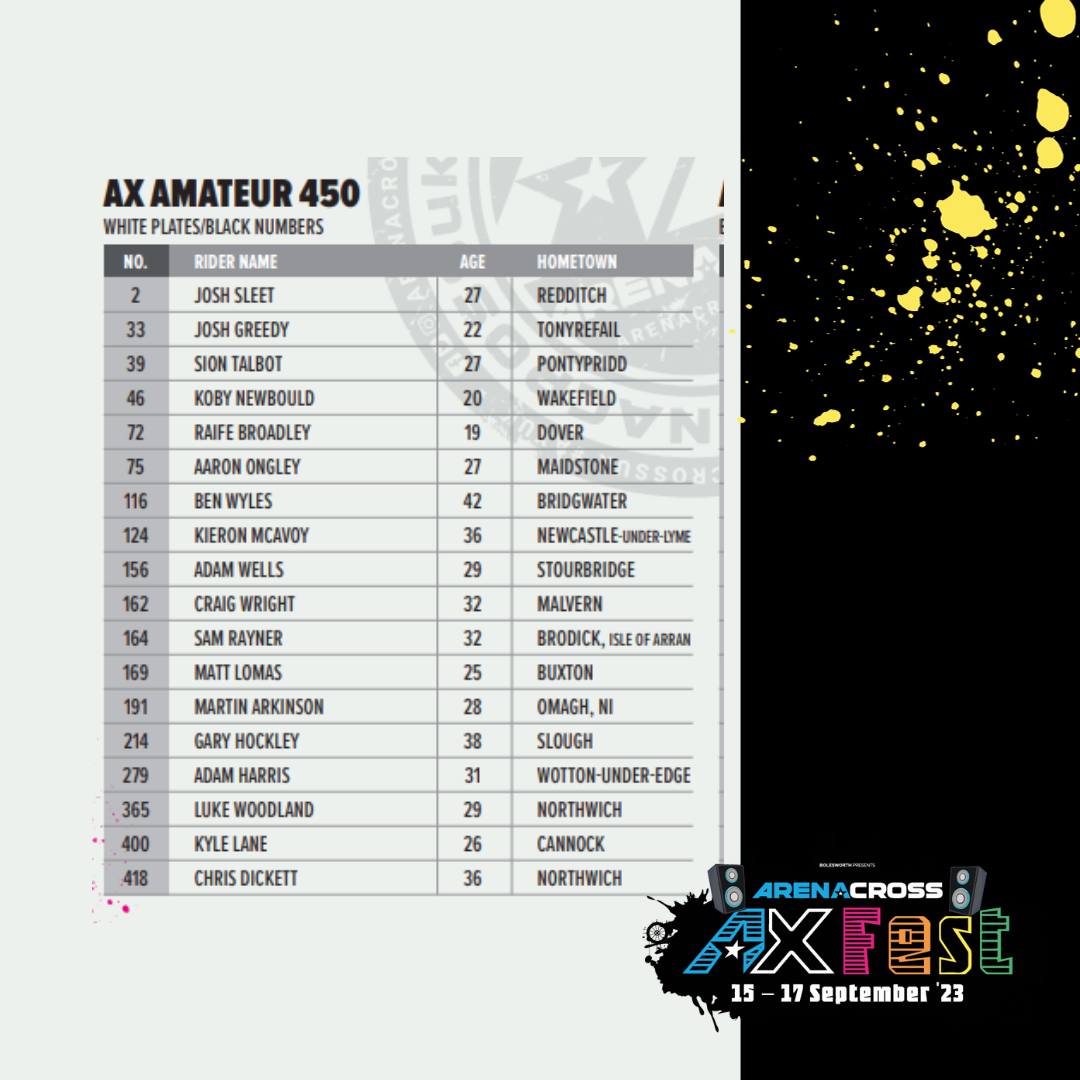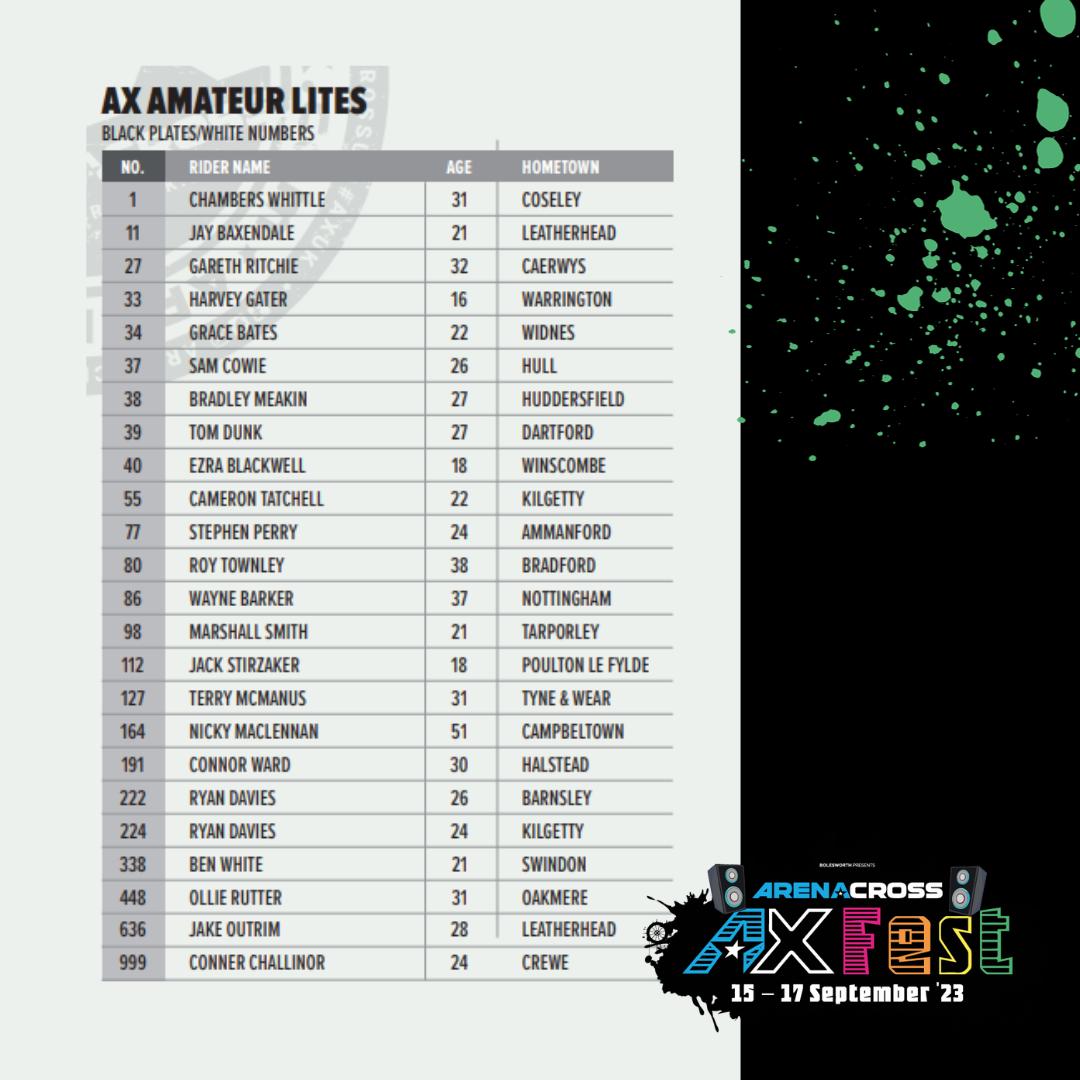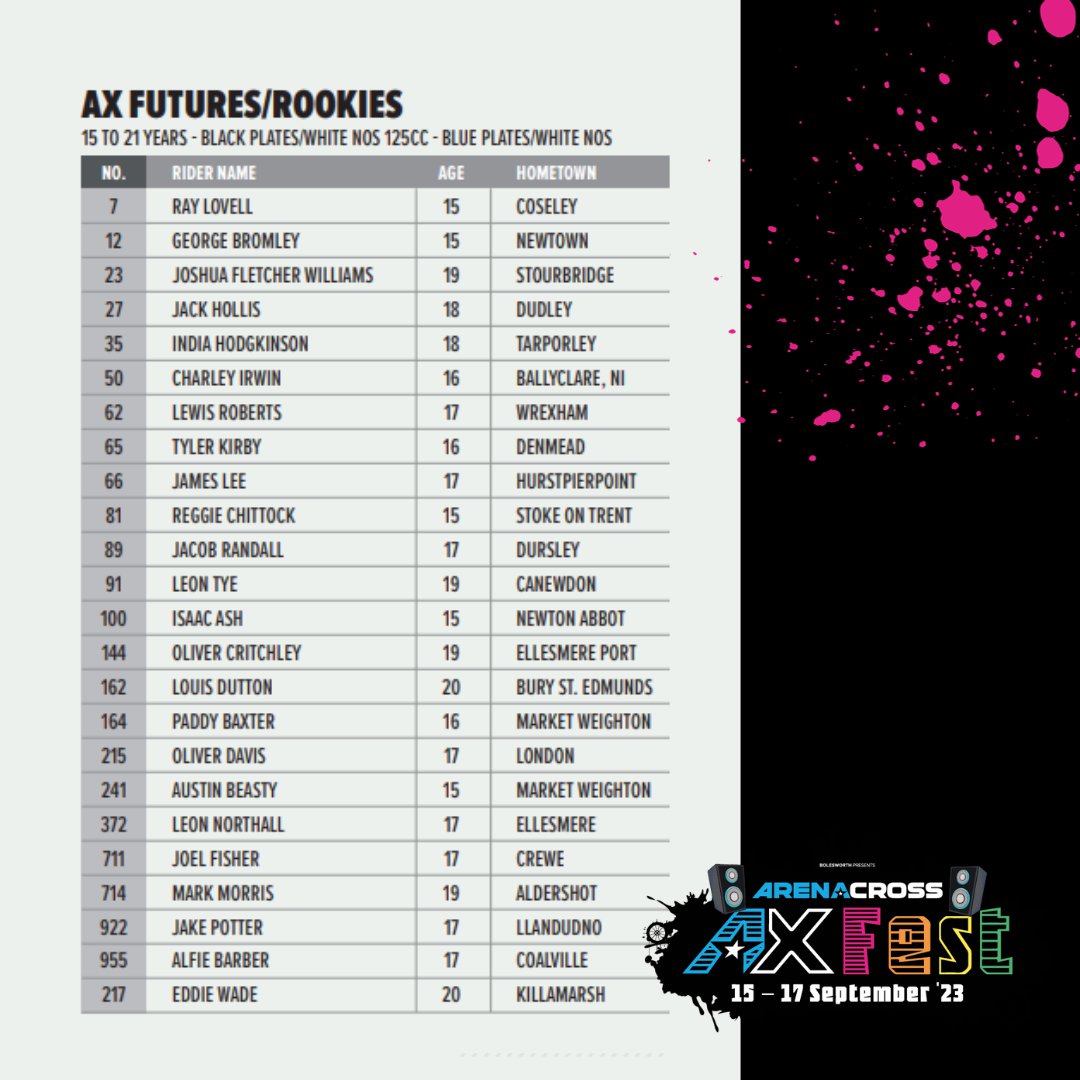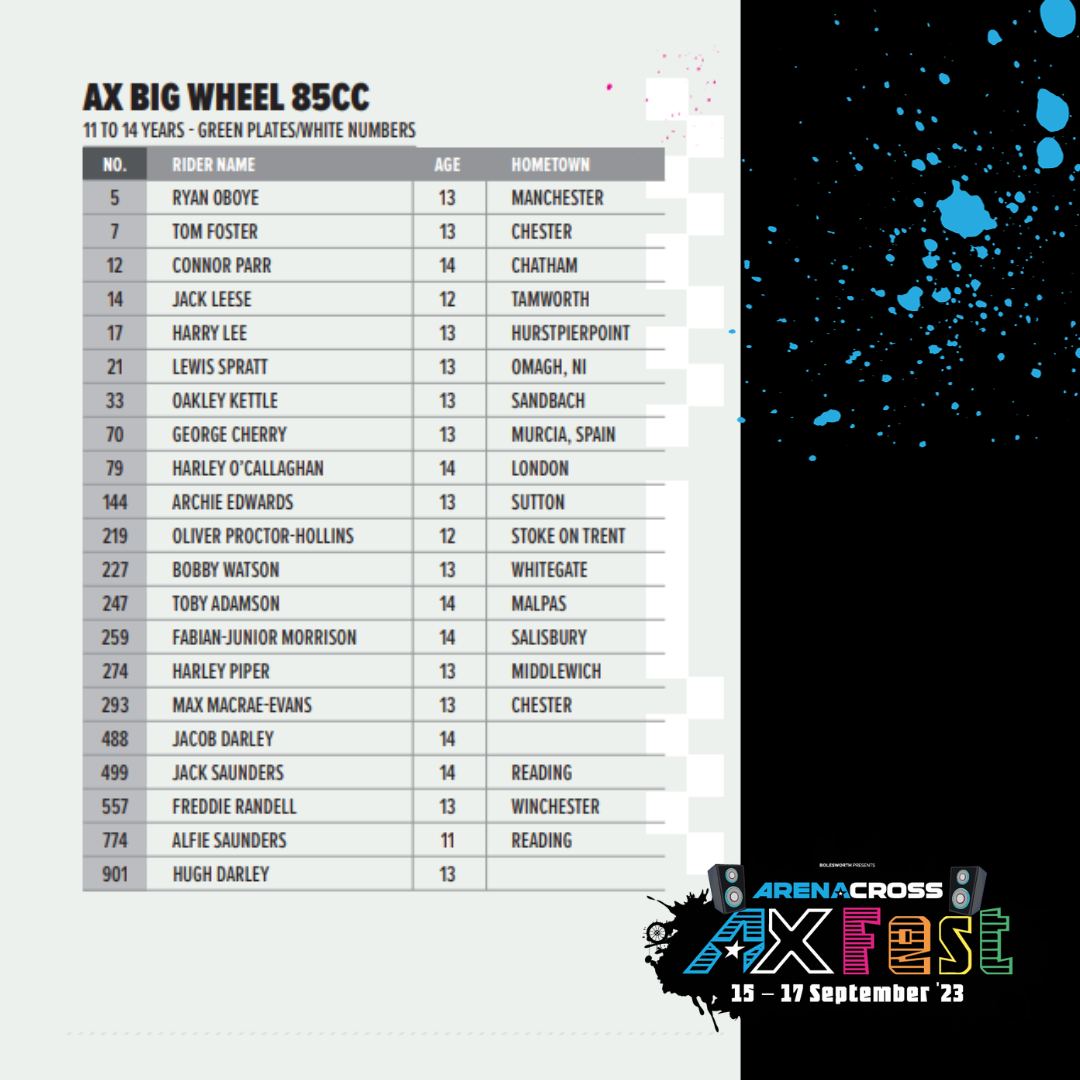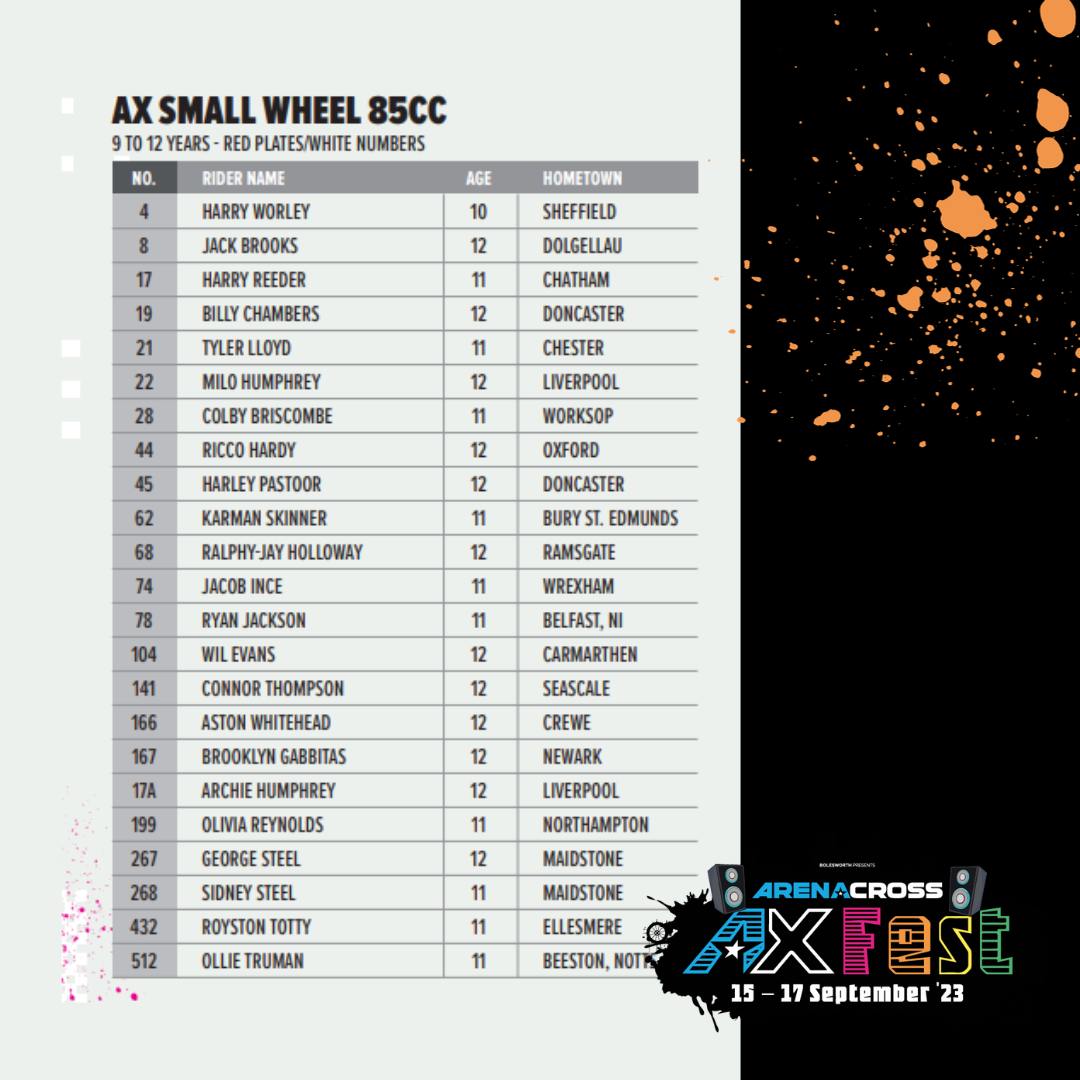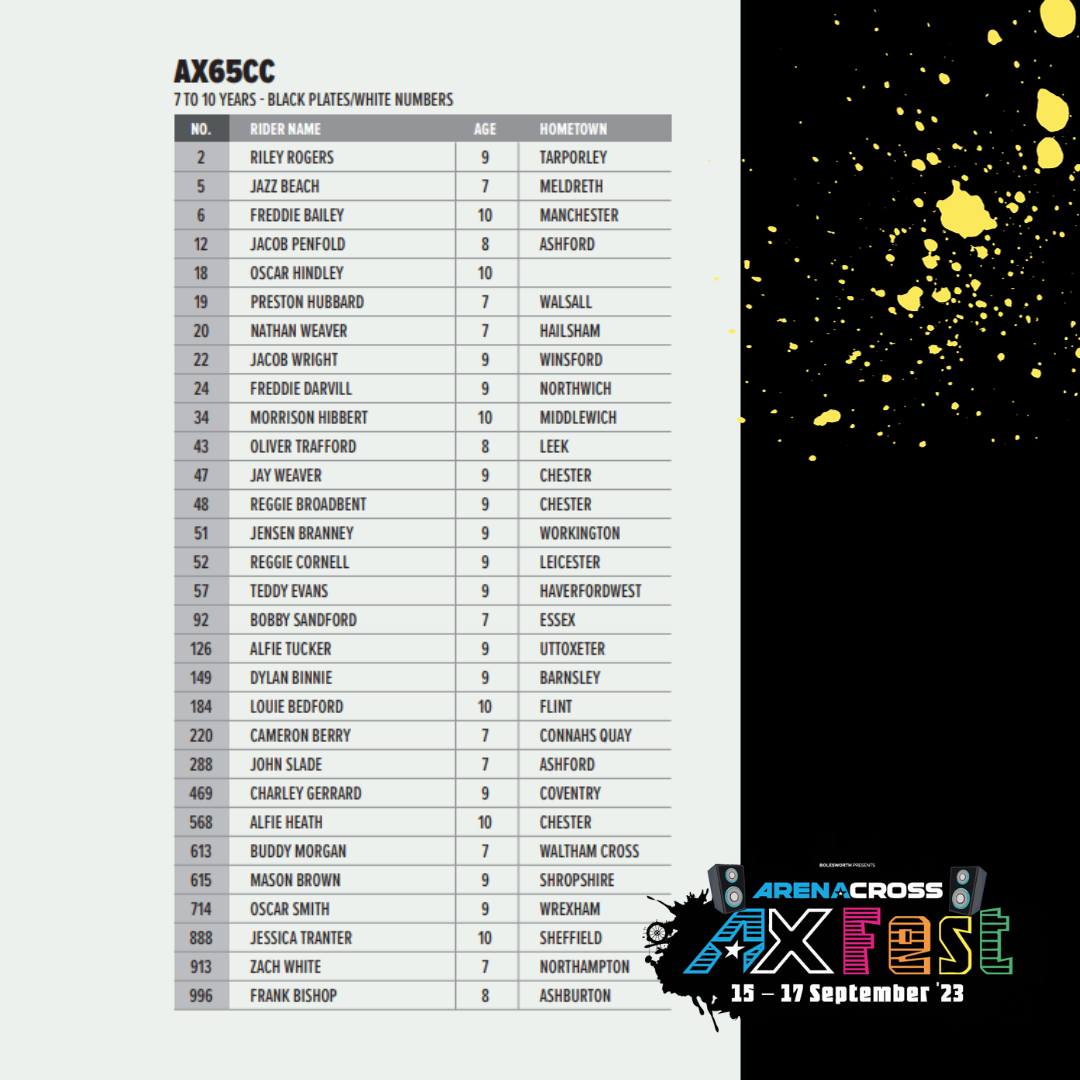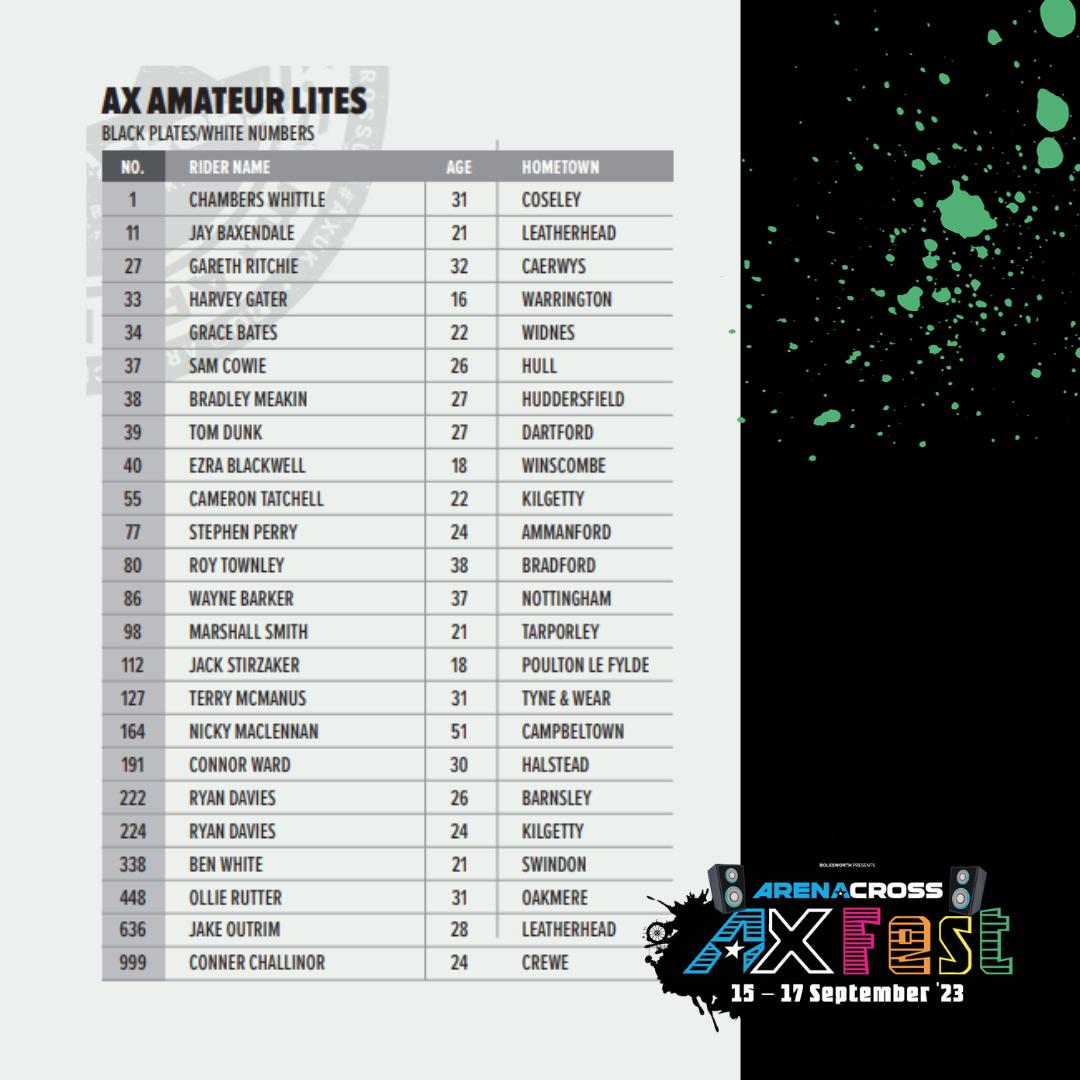 Lead Image: AX Fest
Love what we do? Please read this article as we try to raise £30,000.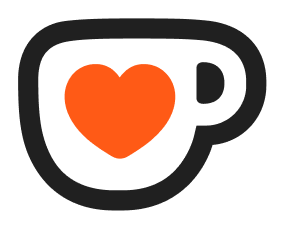 Support MX Vice on Ko-fi
The MX Vice Show Episode #143 with Isak Gifting
Listen now.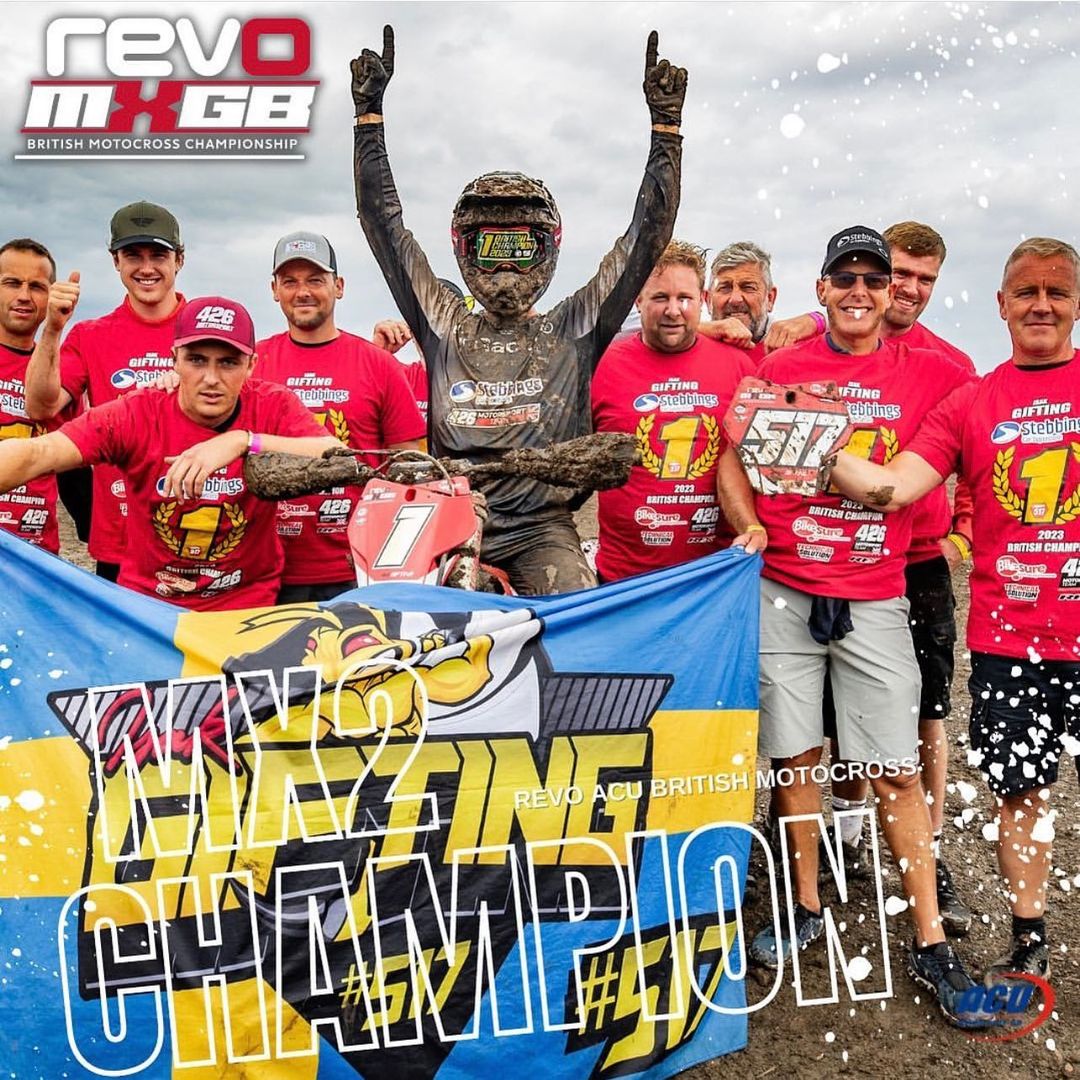 In the latest MX Vice Show, Swedish MX2 maestro Isak Gifting talks to Ed Stratmann about winning the British Championship, his challenging season so far, living in Paris, racing MX2 and the British, the state of play in Swedish motocross, his amazing program and much more.
The MX Vice Show is as always available to listen to on Spotify, iTunes, SoundCloud, Stitcher and Google Play. Thanks to Parts Europe, Scott, Acerbis, Fly Racing, AS3 Performance, ARMA nutrition and Even Strokes for their support of The MX Vice Show. If you would like to become a part of the show, don't hesitate to get in touch.
Lead Image: Revo ACU British MX Championship/Isak Gifting
Love what we do? Please read this article as we try to raise £30,000.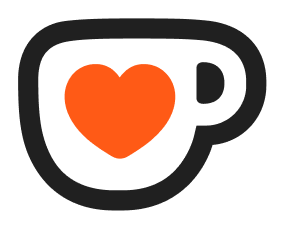 Support MX Vice on Ko-fi