My Name is Josh Plews. You might remember me, I'm the former founder and owner of Gibson Tyre Technology, A global brand that I founded back in 2014 and later sold to Niemann-Frey in 2019.
---
Words: Press Release | Lead Image: Plews Tyres
---
Today I'm announcing the launch of my new race tyre Motocross & Enduro Brand "PLEWS TYRES".
We have created a world leading range of tyres with performance capable of winning at any level in the world, with lightweight, high performance race bred tyres, with years of R&D and testing gone into creating this incredible range of ultra high performance race tyre products.
We have two clear segments – motocross and enduro.
For motocross, the tyres are named after famous British motocross race circuits, tracks that we will aim to race on in 2023 and win, with our Pro motocross racing partners "Ultimate Wheels honda" & "Lexa MX pro racing team".
Motocross
MX1 HAWKSTONE GP – SAND PADDLE / SOFT TERRAIN
MX2 MATTERLEY GP – MEDIUM TERRAIN
MX3 FOXHILLS GP – HARD TERRAIN
All tyres are made using the finest grade of polyester material that is lightweight, offering great comfort and traction, with a compound that has been designed in the UK using a blend of race tyre designed ingredients such as Silica, race tyre grade natural rubber and 100% carbon black for increased durability and performance.
Enduro
Our Enduro tyre range is again, designed with only one thing in mind, to win races and to cater to what the racer needs.
We have two types of Enduro tyres, Classic Enduro or Extreme Enduro.
The Grand Prix tyre is our race tyre for use in WEC and BEC style classic enduro races, the name Grand Prix comes from the concept behind the R&D teams philosophy, create a WEC/BEC tyre that is capable of winning Grands Prix.
EN1 "GRAND PRIX"
90/90-21 – ECE – DOT – Meets FIM requirements
90/100-21 ECE – DOT – Meets FIM requirements
140/80-18 – ECE – DOT – Meets FIM requirements
"Extreme Enduro tyre "
EN1 "The Tough One"
140/80-18 – Super Soft Competition race tyre
The Tough One, Named after the UK "The tough one" Extreme Enduro race, is a super lightweight, extremely sticky super soft compound tyre. Years of R&D and testing has gone into producing this tyre. We wanted to create a tyre that can stand up to the gnarly conditions of extreme Enduro. Each year the benchmark for a world leading extreme Enduro tyre increases and the demands for a tyre that can last longer and offer increased level of grip and comfort all-round creates a tremendous challenge for our R&D team.
We designed the whole tyre from concept to prototype with only one goal, to create the very best, world leading Extreme Enduro tyre, the carcass uses a 2 Ply polyester carcass that is lightweight, flexible and soft, with a compound that has ultra tacky and sticky, high grade silica, carbon black and polymers, all blended and tested to ensure that its capable of outperforming every tyre on the market in terms of performance and durability.
Mousses – We're in the final stages of development for our full range of mousses for Motocross and Enduro. The mousse is again designed for racing, ultra-high performance and made in Italy. We will announce the launch of our mousses in March.
If you'd like to become a dealer or distributor please contact me to discuss the opportunity: [email protected]
Visit our website www.plewstyres.com
Love what we do? Please read this article as we try to raise £30,000.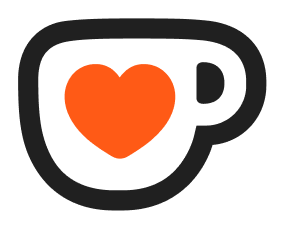 Support MX Vice on Ko-fi