Upbeat Max Anstie speaks on his polished performance at Houston, where he excelled throughout on his way to claiming second in the main event. Read his insightful comments from the press conference below.
---
Words: Edward Stratmann/Press Conference | Lead Image: Honda
---
Question: You were the fastest qualifier, not once but twice overall, and then came out swinging here. That is a huge accomplishment. From our perspective a lot of people are rooting for you out there again. How great does it feel to be up on the podium?
Max Anstie: Honestly it's a dream. I've waited a long time to be up here and to go up those steps onto the podium. You know, my very first year at Supercross was 2010, I was just 16 years old. I nearly got a podium then and finally, you know, I've got it. I grew up watching supercross and it was amazing. And then next year I went back to Europe and I never came back (for years).
It's been a long time. I've been racing MXGP over there and, you know, got into the swing of that. And I had great success. I've come back to America, made that move and I'm lucky my family supports it and everything because it's a big move. It's not easy and now to be here and on this 250 man, it's amazing.
It's a great feeling to be racing these guys to be competitive. Every day I wake up thinking how can I go faster through the whoops or how can I go on-off a bit better or whatever. I love it. Whereas outdoors for me in Europe, I love that too, but I was kind of getting to the point where I knew exactly how the tracks are going to be at every single one. Whereas every day I wake up now thinking, I love supercross and I really enjoy it. I really enjoy being here in America and the whole Firepower team have done a great job.
It's one of those where we honestly came into here having no idea. I've ridden with the Star guys a couple of times and they normally smoke me so I came here thinking top 10 would be nice. I went fastest in practice and I'm not joking I came over the the finish line and I looked at the board to think hopefully I'm like fifth or fourth. I wasn't on the board and I was bummed. Then I realised I was at the top of the board. I was like "no, that's got to be wrong" so that was pretty cool. I did it twice. I thought maybe I fluked it in the first one and then I did it twice.
I don't think I've ever done that even in a GP so it was pretty awesome to be honest. My day could have ended after that and I would have been happy (laughs).
Then just to be in the battle, I really enjoyed it. I've been around the block a few times, but obviously not in supercross, I'm relatively new to supercross. I've only done a handful of 450 rounds due to obviously last year with the team and whatever. It's one of those where I know the first round is always hectic. I watched A1 and the west coast and there was carnage out there. I just wanted to stay solid and I didn't want to do anything too silly. I got into second behind Hunter and he had a gap and honestly I just managed it and rode my race. I started thinking about halfway "this is kind of cool, I'm in second. I better not mess this up now" so it was one of those where I just kind of cruised around and kept everything tight and solid.
It's great for the team. I know it's only round one so we've got a long way to go. But couldn't have asked for anymore.
Question: You spent your off-season down in Australia here racing our supercross championship. Did that help prep you for this coming supercross championship in the U.S having that extra time racing?
Anstie: Definitely, I mean, I was thinking about this a little bit earlier and I actually ran the same setup today as what I did in Adelaide on that poxy little track. My bike seemed to work well there and it's worked the whole time. I raced Newcastle, Wagga Wagga and all of those on the same setup. Actually the suspension guy came out today and I haven't touched anything for a long time.
Having Justin Brayton as a teammate over there was pretty awesome. Racing back in England and then coming to Australia and now focusing primarily on supercross, I've been able to log a lot of laps.
Everything's been clicking away and okay the bike is faster here, we're running different gas and Marty's upgraded a few engine parts, but my bike is primarily the same as when I was in Australia.
Question: You've Won GPs and the Motocross of Nations, but you're the first Brit in a long time to be on a Supercross Podium. So how does that kind of rank right now and also just some observations on Tom Vialle?
Anstie: It's very cool to be up here. I was talking to you earlier about the great success I've had in GPs, but being on this 250 and riding supercross I wake up every day feeling like an 18-year-old kid, loving life and thinking about how to go faster.
In a weird way I felt like I was doing the wrong sport for a long time because doing outdoors was cool, but man it's given me a whole new lease of life. I feel like it's extended my career.
In GPs in my last year, if I wasn't top five people were like "oh what's the problem, what's up" and I was like "nothing's wrong, it's just the class is gnarly, there's a lot of good guys I'm racing Cairoli, Herlings and Gajser". But always my dream was to race supercross and to come over here.
Obviously I got the opportunity in the 450 class, but the 450 class speaks for itself, it's gnarly. So when Martin Davalos and Yarrive, the boss back in Australia, gave me the call, it got me thinking you've got to tick your boxes, you've got to go through the steps. And every one of those 450 guys in the top twelve pretty much has completed the 250 step of supercross.
I'm lucky that there is no age limit. I'm eligible to race. I don't have even as much experience as these guys even racing supercross. Of course I've raced a lot and I've got race experience, but it's one of those where I'm really happy with how it's all worked out and I think it's great.
On to Vialle, I thought he actually did really well. I honestly thought he was riding really well and obviously he's got a great team and great group of people around him and the French have a tendency to be very good at Supercross. He's light on the bike. I'm sure he will be good, he kind of reminds me of Musquin when he was younger
I'm sure he's going to be one to look out for in the future. There's a whole load of good guys you know it's crazy racing this 250 class. I've not raced many of these guys ever, but man the talent's strong. They're all very good and it's great to be mixing it up.
Further Reading:
Anstie Interview: Part 1
Anstie Interview: Part 2
Love what we do? Please read this article as we try to raise £30,000.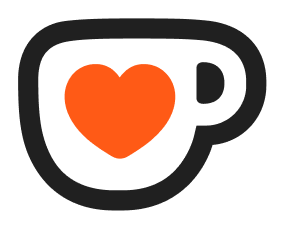 Support MX Vice on Ko-fi