Part Two of our interview with Aussie speedster Nathan Crawford covers topics such as the intensity of the racing in Europe, the MX2 age rule, his future plans, growing up idolising Ricky Carmichael, James Stewart and Chad Reed and his love of the sport.
---
Words: Edward Stratmann | Lead Image: KTM
---
Edward Stratmann: How was it battling it out with those standout MX2 riders on those tracks? How did you find the step up in class and was there anything that really stood out?
Nathan Crawford: Mainly it's just the intensity that comes to mind, the style of racing. You know, whether you're battling for first or second or battling for 19th or 20th, it's just the same amount of aggression. The field is so deep. The intensity was definitely a hell of a lot different, but as far as the tracks go, they've obviously got bigger jumps and whatever, but I don't feel like any of the tracks really blew my mind.
They were great tracks to ride, don't get me wrong, but it was just good to get that experience and race those other riders and to see where I put myself. Obviously it all gave me confidence for when I'm here in Australia.
ES: What are your thoughts on the MX2 age rule?
NC: I can only really speak from my experience I guess. I mean from my perspective, if the age rule wasn't there, I maybe would have had a different opportunity, but I'm not sure. Like I said everything happens for a reason. The rule is always there so I guess the rules are the rules. I don't really have a massive opinion on it to be honest, it's just what it is.
For me, I'm a 450 rider anyway. Well, right now, I might not be on a 450, as the right opportunity hasn't come up. I'm just focused on what I'm doing right now though.
ES: Obviously your plan is to step up to the 450 full-time again soon, you must be looking forward to this with KTM?
NC: I've just signed a two-year contract with KTM in Australia, my plan is to race 250 outdoors this season then step up to the 450 for supercross with KTM. That will see me through 2023 and then for 2024 I'll be full-time 450.
Obviously I've been on a 450 before in 2017 and I think if everything went well I would've stayed on a 450 from then on. But the team I rode for at that point obviously shut its doors, which then left both riders on the team without a ride so the best option for me was to go back to a 250 because there were no available 450 rides that were of the right calibre for me I think. You don't really want to go into the very competitive premier class on equipment that might not be as competitive as you need it to be.
So, as I've said to you, the reason why I'm still on a 250 is just the right opportunity hasn't really come up until right now, where I'll be back on the 450 with KTM at the end of this year. For me, it's the perfect opportunity to be going back into the class with KTM, with a team that I've built a terrific relationship with.
ES: Who or what were the key influences growing up towards why you've developed into such an accomplished rider?
NC: I grew up around motocross and dirt bikes, as Dad was already riding when I was born. I was around it from day one I guess and that's never really changed. I couldn't really think of anything else to be doing. I love the sport, I love riding dirt bikes in general. Even in my off-season, I still want to ride to keep myself sane and to have fun. I love doing it.
Obviously being around the sport from such a young age, growing up with that being all I knew, that's what I've always wanted to do. Both my parents obviously helped and we stuck it out pretty much through my whole junior days.
Over here in Australia, we don't really have necessarily like an amateur program or junior programs except for maybe one so once we finally got picked up from juniors that's when we really, really took off. My Dad was a massive influence and my family supported me from the get-go.
Then back when I was young, watching people like Ricky Carmichael, James Stewart, Chad Reed and all those guys doing what they did was cool, I loved it.
I never really wavered from the sport at all. I love sport in general, but never really took a massive liking to anything else the way I did for motocross. I love the sport and it was it for me.
ES: Lastly, who's your pick to win Anaheim 1 this weekend?
NC: I mean that's a tough one, it's going to be hard to go past Tomac I think depending on obviously how they're going developing the new bike. Cooper Webb's going to be better this year so I think my pick is going to be Webb after he's now back with Aldon on that program. I think he'll do really well.
ES: All the best for the new season and thanks for taking the time to talk.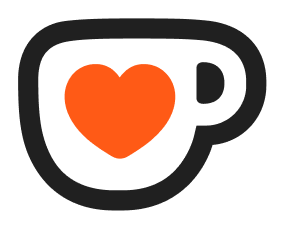 Support MX Vice on Ko-fi