Part Two of our interview with likeable Italian, Mattia Guadagnini, covers topics such as working with the legendary Antonio Cairoli, how brilliant the team are, his memorable efforts at the MXoN, his entertaining vlogs and his expectations for 2023.
---
Words: Edward Stratmann | Lead Image: GasGas
---
Edward Stratmann: How much did it help working with Antonio Cairoli and in the De Carli setup within the team structure? It must have been very beneficial towards making you feel happy and comfortable on the bike?
Mattia Guadagnini: For sure, Claudio and Davide are always searching to make everything the best for us. They were already talking about me changing to the 450 before last season began as I'm a bigger guy. They were trying to understand what was best for me so the change started with them. They were happy with me deciding to go to the 450 so they did their best to help me and didn't put pressure on me in those first few races.
They didn't want me to make mistakes and just wanted me to keep slowly progressing step by step and not really going too hard at the beginning so I didn't get injured.
Also Tony is really good to me. He's a really good friend on the human side and on the riding side. He always gives me good advice on life and also on the riding style and how to be a good rider as he has so many years of experience. For me, I'm only 20-years-old and it's just my second season in MXGP so he helps me a lot and gives me so much great advice.
ES: How have you found working with teammates Jorge Prado and Simon Langenfelder, they're both extremely talented as well?
MG: To start with Simon, he's a really good guy, I like him. He's pretty calm. I never had any problems with him. We also train together and go to the gym together in the same car. We train together on the bike and do our motos. We take turns who starts first. We are working for the same goal and we try to help each other. We try to push each other, which is better than riding alone, so it's good.
With Jorge, it's not so much the same, as he prefers to be alone and he's now in Spain training. He's on a different program to us, but this is normal I guess as we're now in the same class. As I talked about with Tony, it's not easy to be really good friends in the same class so with Simon it's easier. I don't have any problem with Jorge and him with me, but it's just we're rivals now in the same class.
ES: You ended last year on a high at Turkiye and then you carried this momentum into the Nations at RedBud? How was battling with Sexton in that thrilling duel, where you held your own? Also how was winning the MXoN in 2021 on home soil, that must have been incredible too?
MG: It was always a dream of mine to be at the Nations. I always saw it on the television. It's so nice to race for your country and also with your teammates. Usually you always race for yourself, then one race in the year, you race as a team. 2021 in Italy was my first time, it was a dream for me just to be there. I knew it was the last full season Tony was racing and I was hoping for at least one chance to race with Tony at the Nations.
In the end, it was all complete. I raced with Tony, it was in Italy, my first time and we went out and won. It was amazing because also Italy had not won a Nations since 2002. I also used to watch the Nations and Italy was never really in the battle for the win even though they got some podiums. For me, just to be there, to give my best for the country was a dream and such a big motivation. It was something really amazing for me.
With Tony doing not doing so good in the first moto, I was good in the two motos and better than Lupino so in the end, with my two results, I was like the best rider. It was so good to give my best for my nation. I think I did the best I could do that day, especially racing against the 450 riders. I didn't make any mistakes. I went home with the best feeling ever because I did my best and we won. It was perfect and it will be one of the best days of my life forever.
Then in 2022, when I changed class and went to the 450, I wasn't sure if I'd be on the team this year because Forato was doing well. I knew that Tony wanted to race the number one at least one time at the Nations. Then Adamo was MX2 so there was just one place left. It was between me and Forato. They were still deciding in Turkiye so I needed to perform well to make the team. I did well and they chose me so I was really happy to be in the team again.
We went there with numbers one, two and three so that was really cool. I knew already maybe we as a team weren't quite as strong as last year and it would be harder to fight for the win. France, USA and Australia were all strong so it was going to be hard.
We gave our best and as a team we got fourth, which was pretty good. We were after the three top teams in the USA, France and Australia. It was still a really good result.
From my side, when I race at the Nations I'm always looking to perform at my best. I always find some extra at the Nations and it was really good race two, which was my first race. I was starting from the 27th gate so it was almost impossible to get a good start, but I was trying. I went full gas around the corner and I didn't think I got the holeshot on the outside and then I hit the corner perfectly and then I was like "wow, I'm leading the Nations at RedBud" so then it was game on.
I didn't feel the pressure too much and it was strange as I was thinking "what do I do now" but then I didn't have any problems managing the pressure. Everything was so normal, I was fine with the situation. I was enjoying my racing and really having fun on the track. I was just focusing on myself.
I knew that Sexton was behind me because I saw him a few times, but I wasn't feeling the pressure even though I had him and Jett Lawrence behind me. I was just riding the best I could, which was good for me, as I knew that I could manage that pressure. I was never leading one 450 race and for the future it was a good experience leading two of the fastest riders in the world.
I was feeling calm and I was enjoying my racing so it was special and I ended up finishing in third. But I was so happy for my race and that I rode the best I could. It was nice that battle with Sexton. He passed me, I passed him back and then with Jett also, it was amazing being there with them.
It was such a big boost for next season, as now I know I can lead races and be that good. Now I want to do it again.
ES: It was cool you could share the trip on your entertaining vlog with the fans. It also showed that when you're having fun, you perform well and ride at your best?
MG: Yeah, for sure, also it was so nice to have a good result while we were doing the video on the trip and for the fans. We went across to California after the race for one week so it was like a full package of a really nice experience. My first time in the States, I also went riding with the two-stroke, it was altogether the biggest experience of last year.
It was so nice to be there for the Nations, to have a good race, to ride a bit at Pala and Glen Helen with the two-stroke. It was cool to be there with some friends and my family and also to show to my fans and the Italian people that I was there fulfilling my dreams. I know the people really appreciated it so it was really good.
ES: What are your aims for this season after your 2022, where you made lots of progress and learned a lot on the 450? Is top five regularly the goal in MXGP?
MG: Exactly, I want to be in the top five as often as possible and try to fight for the podium at a few GPs. This would be perfect for me cause the championship is long and there's so many good riders. I think I can be more often in the top five as I now have more time and more experience on the bike. I did this two times last year. It would be incredible to be on the podium one time.
I'm not thinking about the overall championship finish at the end of the season, I just want to focus on each race and do my best, plus keep learning and progressing on the new bike.
Thank you for your time and all the best for 2023.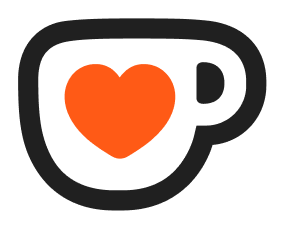 Support MX Vice on Ko-fi