After a challenging rookie year in MXGP last season that started off so well with a terrific sixth overall on debut before a shoulder injury at Mantova scuppered his campaign, Jed Beaton's ready to hit reset for 2023 in his quest to get back to his best.
---
Words: Edward Stratmann | Lead Image: F&H Kawasaki
---
Although he wanted to stay in MXGP, the Aussie speedster ultimately opted to return home with the exceptional, Yarrive Konsky led Honda Racing Australia setup, where he's primed for an exciting year ahead that should see him race not only in Australia, but also test himself at a few MXGP rounds and venture to America to race some Pro Motocross if all goes to plan.
Part One of our interview focuses on topics such as his desire to get back to MXGP, his plans for 2023, his reasons for returning home, how his injury is going and what he thinks of the Honda.
Edward Stratmann: How's life treating you being back in Australia?
Jed Beaton: It's weird, as I'm normally back every time around this year. But I think when racing starts in Europe, it'll definitely feel a lot more different. But at the moment, it feels good to be home and to be around everyone again.
ES: I was having a chat with Max Anstie last week, and he was saying how Yarrive Konsky is just a super great boss and how he does everything to help you guys. How have you found working with him and the team under him? Must be positive working for someone so passionate and motivated to succeed.
JB: Yeah, obviously, I've only been here for a short amount of time and since I've been here, it's been really good and really easy to work with him. And the whole team, so in that aspect, it's unreal. He's obviously got a lot of stuff going on. He's got a team in the U.S, a team here and also when WSX kicks off he's also got a team in that so he's got a fair bit going on. But he seems to balance it pretty well. So far, so good.
ES: How have you found the adaptation to getting back on the Honda? It's obviously different to what you've been on in recent years? Has it been a smooth process for you and are you happy with all the parts and everything you've been supplied with?
JB: Yeah, I mean, it's a good bike. Obviously, all Japanese bikes are very similar. So coming from the Kawasaki, it's not too much different. It's just the geometry of the bike that's a little different, that's the main thing. The feeling of the bike and everything's pretty much the same. So everything that I have been given so far has been good. I can't really complain on that side or anything. I think we've got a pretty decent bike and some nice parts here for Australian motocross. I can't really complain, like I said, the bike feels pretty good straight away, it didn't take me long to adapt. So yeah, no complaints from my side.
ES: Awesome to hear mate. Although the early injury scuppered your 2022 season, that first race sixth was super impressive at Matterley Basin. Can you just talk us through how last season was for you, mixing the ups and the downs? You obviously plan to get back to MXGP I'd imagine?
JB: Yeah, last season was definitely a tough one. Career wise, it was probably the toughest one, especially after it started off so well. I felt strong on the 450 straight away. Obviously being a bigger guy, I adapted to the 450 quite well and I felt really good on it. And then the second round, I had that shoulder injury, that sort of was a weird one, as it was a nerve damage type thing. And it just went on for a long time. I couldn't seem to get my head around it and then halfway through the season my Father passed away and it was just tough for the whole season.
I was trying to deal with the injury and from my results going from really good to being really bad, just that whole mental aspect and then with my dad passing away, it just made it go all downhill from there pretty much. I don't know, it's weird trying to explain how to perform at such a high level with such crazy things going on in the background of your own personal life as well.
Yeah, I mean, in one way, I definitely still want to be racing GPs, and I wanted to stay over there. But at the end of the day with the results I was getting, I couldn't get a very good seat anywhere. And just, I mean, logistically, money wise and everything like that, it was a smart option for me to come home. I'm not 18 years old anymore, I can't really live off not much of a salary. Definitely has its pros and cons really. I probably could have stayed if I had of rode for a not so high level team and tried to prove myself that way a little bit. But, like I said, at the end of the day, I'm not getting any younger so doing that sort of thing doesn't really interest me as much as it used to anymore.
But I'm hoping to sneak over and do a GP or two because at the moment I'm contracted to motocross only here in Australia. Hopefully, if the season allows it, I plan to go over and maybe race the Indonesian MXGP, when we have our mid-season break here. Then obviously, after the season, there's a few more GPs, so trying to sneak over to them too, but we'll see how it all pans out.
There's also the possibility to maybe do a couple of AMA races outdoors as well. So, I mean, there's still a lot of opportunities around and I just need to see what I can do in the time that we've got.
ES: It sounds like it's worked out to be a good move. You've made a smart choice and you have those options to race overseas, which is great. I was speaking to Regan Duffy, and he was saying he's really good mates with you and mentioned it'd be pretty cool if you guys could head over to MXGP together next year. That would be ideal?
JB: Yeah, I mean, Regan, he's a good kid. He's been training with Ross since he was a young fella. Yeah, just growing up, I've known him quite well. He's pretty dedicated to it and he's got a lot of talent. I actually haven't ridden with him in like the past five or six years because I've been away and every time I've been back he's been in the offseason. Yeah, obviously with his big injury, it's crazy. Hopefully he can get back up to where he was and obviously head over. And, like you said, it'd be ideal if we could head back over together or something like that.
ES: How is your shoulder now feeling with the nerve damage?
JB: It's definitely a lot better. I had like probably two months completely off the bike and everything to relax it after the season had finished. I then came back here and saw some physios and I've been getting heaps of massages and stuff on it. It's slowly getting better. So yeah, I think with nerve damage, it just takes a lot of time and everything like that, which is a pain. But at the end of the day, it's definitely getting better and better.
ES: I wanted to ask you also about last season in MXGP –  what were the key takeaways or things you learned racing against those heavy hitters? Was there something that struck you particularly or was it sort of just a pretty natural step up from MX2 for you?
JB: I mean, it depends how you look at it when you come from MX2, as you're like racing guys that you've always watched and older guys like that. But I think when you're on the line, and you're focused on doing your own thing, you don't really think about that when you're in the moment. Maybe before the races and stuff like that you think "yeah I'm racing these guys again". But yeah, as I said, when you're actually in the race, or in the moment, you don't really think about it that much.
You're just thinking about trying to do the best you possibly can in that race, regardless of who you are racing. So for me on that side, it was cool to race them, but at the same time, it wasn't that much different than any normal race. So yeah, I prepare and go to any race the exact same way.
Stay tuned for Part Two, which will be released soon.
Love what we do? Please read this article as we try to raise £30,000.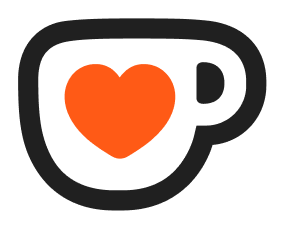 Support MX Vice on Ko-fi