Holding his own and riding superbly on his way to grabbing another second, much positivity could be extracted from Webb's efforts at San Diego. Read his insights from an entertaining race.
---
Words: Edward Stratmann/Press Conference | Lead Image: KTM
---
Question: Cooper you have the same result as you did at round one, second place, but you had a better start, I think you even led a couple of laps. Even though it's the same result, was it a better race tonight?
Cooper Webb: Yeah they're both good, but tonight was good like you said, I got off the start, which is really key especially tonight with the way the track developed. I was able to lead some laps, which was cool. Eli was really riding good and I tried to latch on and I felt like our pace was pretty strong. But I made a few mistakes there in the middle and you know the lappers at the end definitely helped me a little bit. It was pretty hectic with all that going on.
Overall I'm really happy with how the season has started and looking to push forward.
Question: Cooper, Eli caught you fairly quickly in the opening stages, but then he didn't gap you significantly, did it just take you a couple laps to get in the groove? Talk about those first couple of laps.
Webb: I felt like he had some really good spots there at the beginning, some of them being like that triple all the way to the dragon and the whoops to the finish. I felt like I was really good on the tight stuff, but I felt like early he was just kind of opening everything up and really railing stuff nice and so once I kind of latched onto that it seemed to help a lot. Then, as it got rougher, the tight lines that I was doing seemed to get better. He was just on it at the beginning for sure and I think that's really the first time in a long time that I've been able to ride behind him like that in a whole main event so it was good to see what it takes to win. I'll learn from a few mistakes and keep battling along.
Question: After being able to stay fairly close to him through the race, what are your takeaways that you can work on after tonight's race that would allow you to be a little bit more in that battle?
Webb: I think like I said at the beginning, he had those really good lines in those more loose turns. The track all day, it started in practice, was a lot of ruts and I think that typically suits my style a little bit more. Then when it gets a bit more loose and kind of breaks away, that's definitely where Eli excels in those corners. It was a mix of both, but I think just a few of those turns like I said I was really good in the tight stuff and good in the rutted corners, but the loose ones I seem to just be a little too hesitant.
In the middle, I just made a few mistakes that cost me that little bit of a chunk, and then we were playing cat and mouse. He had a good enough lead to really not feel like I was all over him.
Question: You had a big one in the middle of the race, the kicker on the north side of the stadium, can you talk a little bit of just how the track developed and what was challenging about the main event tonight compared to Anaheim one, where we saw just crazy conditions? Then also talk about resetting after a moment like that, I mean supercross is one of the gnarliest sports in the world because you guys have gnarly moments like that where you save yourself from season impacting injuries and that happens to everybody, talk about overcoming that and the track conditions?
Webb: Yeah it was that two-three-two there before the triple. It was the same line I'd been hitting all night and I think there was kind of a rock in it and I think I just dragged peg or something and it sent me almost over the bars like you said. That was definitely a puckering moment, but I think at that point I was just like you can't think about it you know you. I was trying to get a win so you're going to push the limits.
I think the track developed pretty much the same all day to be honest like the outside started off good and then you just kind of go down, down, down. It was a track where I think it was important just to do smooth, but intense laps. If you tried to slow up or wanted to get a flow you almost would maybe go too slow for how you could really push the track.
The whoops were tricky. You know, they weren't like the most difficult set, but just super edgy and kind of got v-ed out and no matter where you went it was pretty tough. Overall, I thought it was a pretty interesting track for sure. It broke down, you know, maybe obviously not as bad as last week, but not as bad as most mains I'd say.
Question: How did you attack the off week, did you think about heading east to go home to try and find some dry tracks? What did it look like for you?
Webb: We sat out here and just felt out the weather a little bit and rode as much as I could. It was honestly kind of a bummer obviously I get it, but we just started the season, you get excited and you want to go racing. I mean I was bored as hell all weekend so it was good to just get back to racing.
Question: We're talking about the new bike, and watching you tonight, you're really throwing it around a lot even off that triple down at the end zone, nosing it in, cutting it down. How does it feel with these real soft tracks that we've had as we get ready for the east coast swing that's already coming up with soft tracks coming like Texas, Florida and things like that?
Webb: I think it seems to be working really well especially today with it being a bit tighter it seemed to really suit my style well. I think for me the biggest thing was the whoops, all night I felt super solid and I wasn't losing time there, which was key. I feel good with it you know, it's turning well. I'm able to really push the rhythms hard and ride like myself, which I think is critical so I know I said it last week, we've changed everything on it and it seems to be working really well.
Question: Quick follow-up question, Justin mentioned qualifying better today, and you were after it early. Is that like a mentality shift with you or is it just comfort that's leading to that, kind of take me through the qualifying because it was noticeably different?
Webb: I just I had a good feeling all day, I mean even from first practice you know just gelled with the track it was just I think you have those days where you do a track walk and you're like "oh yeah, this is my kind of style" and qualifying went really well and felt like I was doing really solid laps, which is you know typically not my thing. I qualified okay at A1, but today was definitely a lot better and I think I just gelled with the track well today.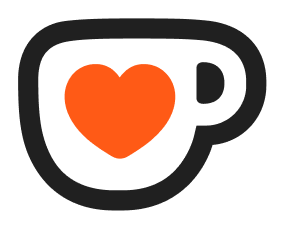 Support MX Vice on Ko-fi