Calculated Levi Kitchen went 4-2-2 to reign triumphant in the Triple Crown at A2, as he navigated the chaos around him brilliantly to ultimately get the job done. Read his insights from the post-race press conference.
---
Words: Edward Stratmann/Press Conference | Lead Image: Feld
---
Question: You kind of made a statement out here today. How great is this to pick up this win not just for you, but also for Monster Energy Yamaha Star Racing?
Levi Kitchen: Yeah, it's huge for me and obviously the team. Me and Stilez have started out with maybe not the best results in these first two rounds. But just to turn it around, especially for me after having a pretty big get off last week and even this morning, I mean, it was kind of a shit show for me as I crashed hard in two practices and just to bounce back after that, I guess, was really good.
Question: We all know that you've had an unorthodox story because you're not this amateur phenom. Take us through the highs and lows that you've gone through in the last two years, as you figure out supercross? How has it been because maybe you haven't had all that exposure in the amateur ranks to build you up or burn you out the same way?
Kitchen: Yeah, I mean, it's been good. I've been hurt a few times, which I think as you learn is just a given if you're going to learn that pace that these guys are going. I mean, it's just a matter of time, so it was definitely a big step and even as an amateur I didn't really ride much supercross at all so yeah the first year for me was definitely tough. But I feel like I'm learning every weekend and I just plan to get better.
Question: Levi, your team owner is very well known for his results orientation and how important that is to him. After San Diego, how much pressure was there for you to bounce back, not just for a win, which obviously is a great thing, but just to have a good result?
Kitchen: Yeah there is definitely some pressure, but the team also saw at San Diego I was going in the right direction. I was finally a little more relaxed. Anaheim 1, I was very nervous and was struggling a lot so there wasn't too much pressure. They were happy with how I was riding in San Diego. Obviously I messed up on the start with Stilez (laughs) and, you know, that one didn't work out so well. But yeah I wouldn't say there was that much pressure to be honest so going into today I just tried to be relaxed and ride like myself.
Question: Your team owner's motivation, how do you get along with that?
Kitchen: Well, he's hard to read because you don't know if he's trying to get under your skin or if he's joking so it gets to me pretty bad. I'm trying to learn from him as much as I can. He's always got something to say that's for sure.
Question: Talk about going to that last race. You go from crashing out of the last race to being in a position to win so how did you manage all that?
Kitchen: Yeah, that was weird, especially after the first main, it was a little disheartening seeing Jett pretty much blow my doors off and then Pierce did the same thing so it was definitely tough for me. But I'm just not used to that intensity when the track's smooth like that. Those guys, they're going really fast so after that one it was kind of a weird feeling.
Then to get second in the second one I was just lucky to be alive. I don't know if they got it, but I framed the supercross triple and both my hands came off and then I regrouped. I ended up second and then into the last one Swanny was kind of telling me before what I needed to get and stuff and I'm proud of myself for not really letting it get to me.
All I knew was I just needed to nail the start and I did. And then I kind of just cruised behind Jett and it was good.
Question: Were you pretty nervous in that situation?
Kitchen: No, not really, not until lap four on that back rhythm where Tomac crashed. I almost landed off the track on the four and then that was when the nerves set in I would say. It probably showed in my riding after that, as I really just started being extra safe.
Question: What's the mentality seeing all the disaster through the pits and that sort of stuff for you guys to kind of keep safe through this little break?
Kitchen: Yeah, Jett pretty much nailed it, just going to relax and I'll probably go fishing and I'll probably golf too. I've been playing some pretty damn good golf.
Love what we do? Please read this article as we try to raise £30,000.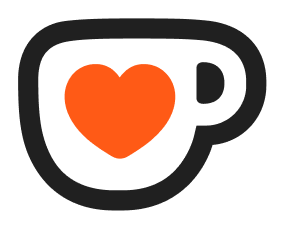 Support MX Vice on Ko-fi