An MXoN Preview: Part Two
Part two of the MX Vice MXoN preview.
Following on from the first Motocross of Nations preview on MX Vice, which included the five teams that should be contending for a victory at RedBud, is a look at the teams that feature noteworthy names and should slot into the top ten. There are so many intriguing nations and storylines to explore as the latest edition of the event draws closer.
Team Switzerland have already had to make a change to their Motocross of Nations team, as Arnaud Tonus withdrew, so may not hit the heights that some expect. It is unknown how Valentin Guillod is going to hold up as well, because he fractured his shoulder blade in Turkey a month ago. Guillod made it very clear on a few occasions that he is eager to make a splash at RedBud, but will he be capable of that? It remains to be seen and may impact his employment options for next year. It is worth noting that he struggled with a virus before his injury too, so was not even finishing motos in a strong fashion. The cards are stacked again him.
Killian Auberson, who will race in MX2, has limited experience on an outdoor track at an international level. It is almost guaranteed that the squad will have to drop one of his results. All eyes are going to be on Jeremy Seewer at RedBud, put simply, as he has to carry the team and cannot bomb out in one of his motos. It is unlikely that will happen anyway. Seewer is a solid threat for a position inside of the top ten in both of his races and should be in the top four in the individual Open classification. A last note on Team Switzerland is that both Guillod and Auberson will receive support from Rocky Mountain ATV/MC KTM.
Are Team Australia sending their best team? Fans across the globe will be tackling that subject in the weeks following the Motocross of Nations, as some still believe that Chad Reed should be on the team. Kirk Gibbs and Mitchell Evans are filling the 450F seats for the nation though. Gibbs was actually quite impressive at Matterley Basin a year ago and definitely justified his selection. Perhaps that experience will serve him well and help him take another step towards the front? Mitchell Evans, who represented Australia at Maggiora two years ago, is more of a question mark though and will probably post a result that the squad must drop.
Hunter Lawrence is the star on Team Australia and has had his sights set on the MXoN for a very long time. Lawrence will receive full support from GEICO Honda, as this will effectively be his first race with the team, so is eager to show what he can do with some competitive machinery between his legs. Winning the overall in the MX2 class is certainly not out of the question, as he managed it twelve months ago, and if he does it again then Team Australia should claw their way into a position like sixth or seventh again. Finishing inside of the top five just seems like a step too far for the controversial squad.
Italy are actually entering the Motocross of Nations with a very strong team, not that most will take notice of that. Michele Cervellin and Alessandro Lupino have represented their nation before, of course, but both guys have taken a step up this season and that should serve the squad well when the gates drop at RedBud. Will either rider make such a splash that they are talked about extensively in post-race chatter? It is unlikely that will occur, but they should be in the mix and post consistent results that will back up their experienced teammate. It looks good for the nation that has had a chequered past at this prestigious event.
The Motocross of Nations has not been kind to Antonio Cairoli, who mentioned exclusively to MX Vice that he dislikes the race, either. There is a possibility that he could surprise this year though. Everyone is talking about Eli Tomac and Jeffrey Herlings, but is it impossible for Cairoli to get in that mix? Starts are a strength of his, so that helps, and he has proven that he has the speed for a couple of laps. Endurance is going to a hold him back, as he has admitted that has been a problem since the opening round of the FIM Motocross World Championship and is something that he plans to fix during the upcoming winter period.
Team Spain is going to be all about Jorge Prado. It is most unlikely that the team will acquire a noteworthy result in the overall classification and the other riders on the squad, Jose Butron and Carlos Campano, will frankly fade into the background. Butron has been battered and bruised recently, hence his spotty finishes, and Campano was selected once it was confirmed that Iker Larranaga Olano would not be able to compete. This is not the best team that Spain have sent to the event and that must be considered when judging their final ranking. A top-ten finish is still realistic though, hence why they are featured in this particular column.
What is Jorge Prado going to do on American soil? It is actually surprising that the duel between him and Aaron Plessinger has not been hyped up more in recent weeks, even though it does pale in comparison to the premier-class battle between Jeffrey Herlings and Eli Tomac. It will be interesting and not surprising at all to see Prado walk away with the individual victory. There is no doubt that he is not the favourite entering the event though, although some incredible starts would help him significantly. Is it ludicrous to state that he could even take a holeshot against the 450F riders? There are so many points to pay attention to at this edition of the Motocross of Nations!
Team Germany have a key ingredient that most tend to overlook: Ken Roczen will almost certainly finish in the top five in both of his races and those results should carry the team to a respectable finish at the end of the weekend. Is there a chance of them finishing on the podium? It is unlikely, especially once everything is taken into consideration, but there is no reason why the trio should not be vying for a spot inside the top five. It seems as though they are the next in line behind the big five, who were featured in the first preview on MX Vice. Roczen is obviously the reason for that.
The greatest question mark on Team Germany is Max Nagl, who has had multiple surgeries on his finger in recent weeks, as the Motocross of Nations is going to be his second international race in two months. It is probably wise to temper expectations. Nagl has actually had a horrific time at the MXoN the last two years, as he picked up an injury at Maggiora and then at Matterley Basin last year too. It cannot get much worse! Henry Jacobi is the MX2 guy on Team Germany and a bit unpredictable. Jacobi, who stood on the box in the FIM Motocross World Championship earlier this year, has shown incredible flashes of speed, but then also a tendency to crash.
Words: Lewis Phillips | Lead Image: ConwayMX
Between The Races Podcast: Mick Sinclair
Honest and engaging chat.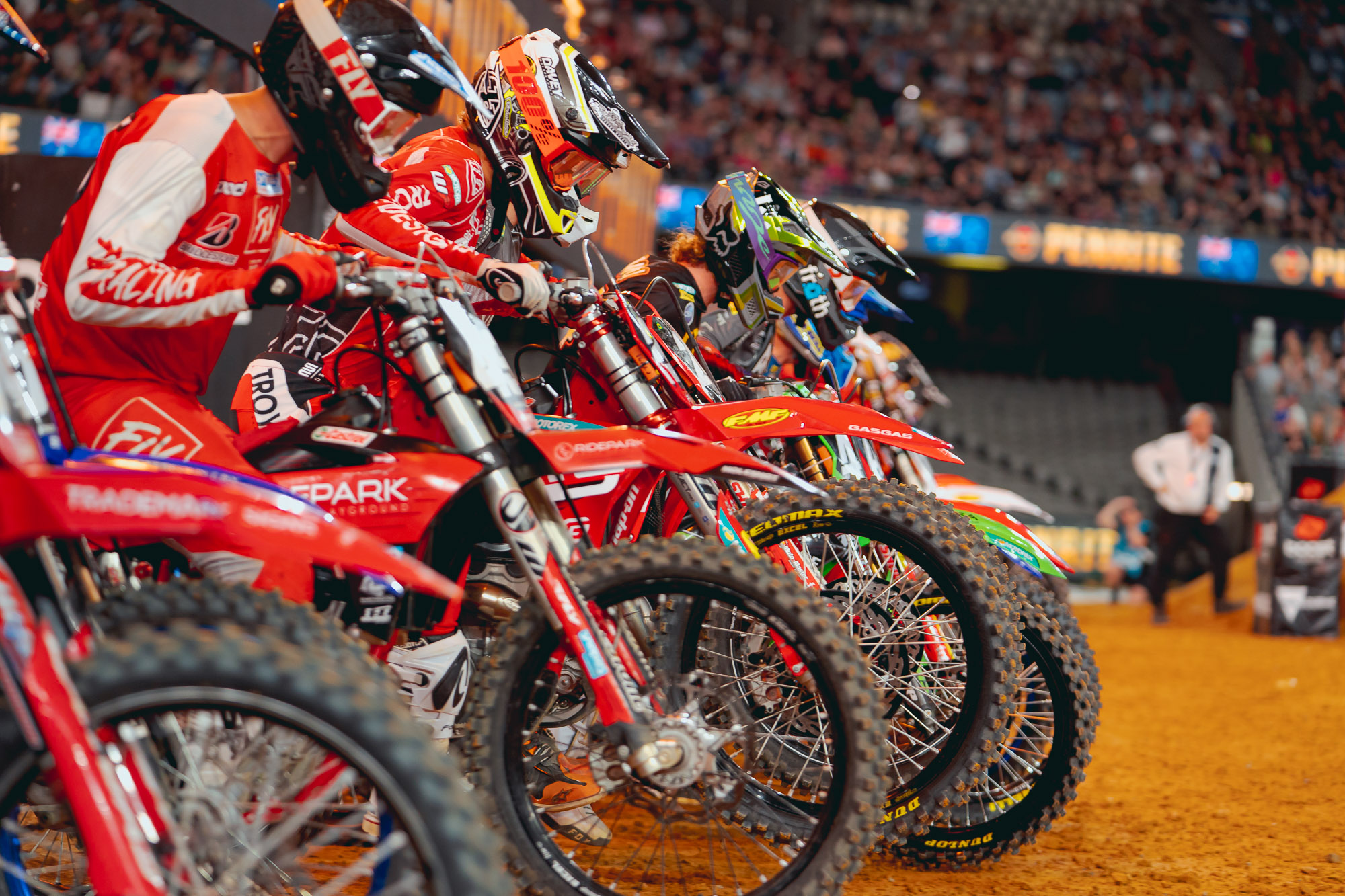 In the latest Between The Races podcast, Mick Sinclair, who's one of the key driving forces behind the upcoming Australian Supercross Championships, talks to MX Vice Editor Ed Stratmann about the 2023 series, the exciting new initiatives being introduced such as the Privateer Support Program, the CR22 85cc Cup and the TV package, the Lawrence brothers, his journey in the sport, the state of play in Aussie moto, WSX, Adam Bailey and much more.
The Between The Races podcast is always available to listen to on Spotify, iTunes, SoundCloud, Stitcher and Google Play. Thanks to Fly Racing, Monster Energy, Fox Racing, Parts Europe, Scott, Bell Helmets, Acerbis, AS3 Performance, Kawasaki UK, KTM UK, O'Neal and Even Strokes for supporting the show. If you would like to become a part of the show, don't hesitate to get in touch.
Lead Image: Australian Supercross
Love what we do? Please read this article as we try to raise £30,000.
MXoN: Bonacorsi To Replace Injured Guadagnini for Team Italy
Read more.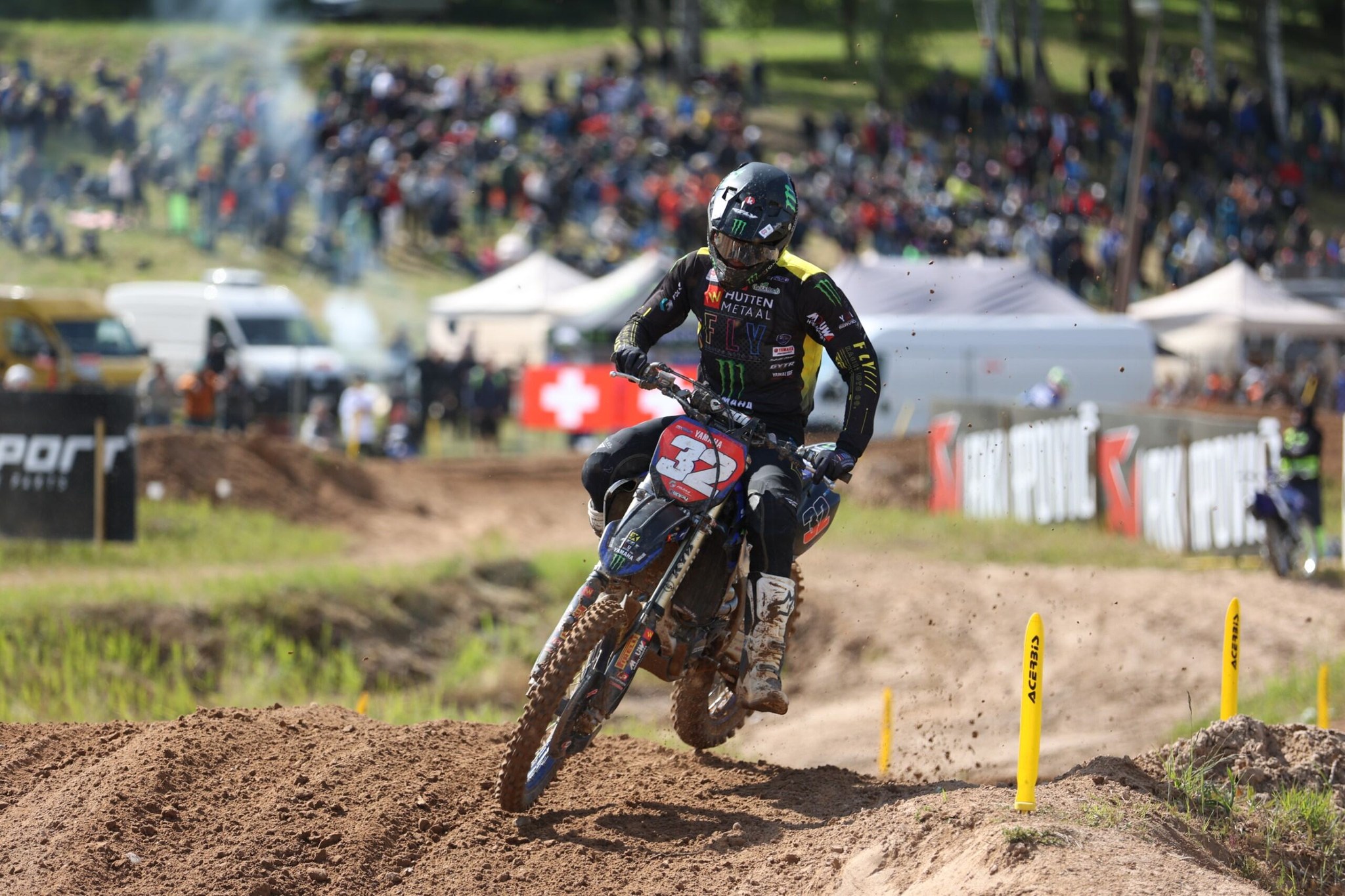 Following medical tests carried out on Tuesday 26 September, Mattia Guadagnini's muscle problem in his right calf was confirmed, which prevented him from racing in the MXGP in Great Britain. The young Venetian rider, already winner of the 2021 Motocross of Nations with Tony Cairoli and Alessandro Lupino, will have to remain at rest and will not be able to participate in the 2023 edition of the Trophy, scheduled for Ernee (France) on 7 and 8 October.
---
Words: Press Release | Lead Image: MXGP
---
FMI Technical Commissioner Thomas Traversini has selected Andrea Bonacorsi, the reigning EMX250 European Champion, as his replacement. Born in Bergamo on 23 April 2003, he will defend the blue colors riding the Yamaha of the Hutten Metaal Team. He will race in the Open class on a 450cc.
The Italian line-up will therefore be composed of Alberto Forato (MXGP), Andrea Adamo (MX2) and Andrea Bonacorsi (MX Open).
Thomas Traversini, FMI Technical Commissioner: "We are really sorry for Mattia, a boy who has always shown a strong attachment to the Maglia Azzurra, as demonstrated by his results at the Motocross of Nations and beyond. At the same time we will be able to rely on the enthusiasm of Bonacorsi, who will have to face this experience without pressure but with the awareness of being up to par with the other riders on the track, as seen in the last round of the MX2 World Championship at Matterley Basin. We will have a team equal to the best, young and full of motivation to do well."
Love what we do? Please read this article as we try to raise £30,000.
The MX Vice Show Episode #145 With Lorenzo Resta
Listen now.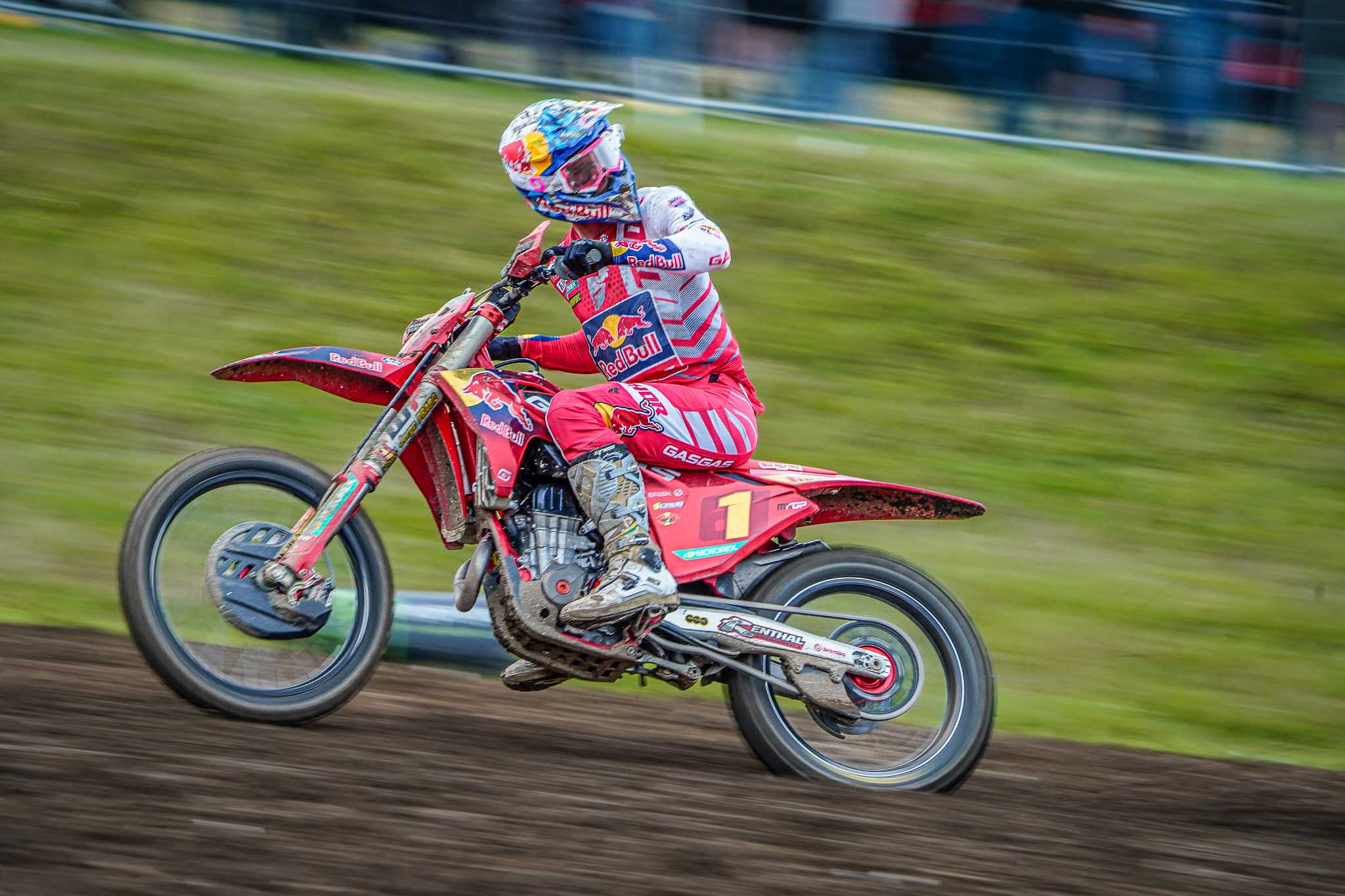 The MX Vice Show returns with Lorenzo Resta, James Burfield and Ed Stratmann, as they talk all things Silly Season, MXoN and MXGP.
The MX Vice Show is as always available to listen to on Spotify, iTunes, SoundCloud, Stitcher and Google Play. Thanks to Parts Europe, Scott, Acerbis, Fly Racing, AS3 Performance, ARMA nutrition and Even Strokes for their support of The MX Vice Show. If you would like to become a part of the show, don't hesitate to get in touch.
Lead Image: Lorenzo Resta
Love what we do? Please read this article as we try to raise £30,000.