An MXoN Preview: Part One
Analysing the five strongest MXoN teams.
This is arguably one of the most action-packed weeks that the sport of motocross has ever seen. Most are talking about the final round of the FIM Motocross World Championship, seeing as that concluded just over a day ago, but the Motocross of Nations is literally days away and consequently it is now time to ramp up the pre-race coverage on MX Vice. This preview, which is the first of many, features the five strongest nations.
When the Motocross of Nations last visited the United States eight years ago, Team France were in a slight slump and did not exactly have a successful outing. Fast forward to the current day and the nation are the dominant force at the prestigious event. Is that going to continue at RedBud this weekend? This could end up being their toughest challenge in recent memory, which is surprising considering that they had an off-road rider on their squad a year ago, as two of their three guys are not exactly firing on all cylinders. What should be their greatest concern? The way that Gautier Paulin has performed in the last three months.
Gautier Paulin, who is set to lead the team into action, has been on the moto podium just once during the second half of the season and has slotted into the top five in five of the last eighteen motos. What is going on? Paulin has had the stress of finding a new team for next year and tying up loose ends at Rockstar Energy Husqvarna Factory Racing, but then Team Great Britain's Max Anstie is in a much worse situation and still managed to record some impressive results through the final rounds of the Grand Prix series. It is tough to extract a positive from the season that Paulin has had that French fans can use as comfort entering RedBud.
This is undoubtedly the worst time for Gautier Paulin to be stuck in a slump too, as all eyes are going to be on him to carry the team now that he is paired with Jordi Tixier. It is completely unreasonable to expect the former world champion to deliver a noteworthy result so, if Paulin also struggles to make a splash, it is quite realistic that Team France could not make it onto the overall podium. Dylan Ferrandis should slot into the top three in the MX2 class though and may even claim that individual win, so it is not all bad. It is still unlikely that the French will extend their win streak to five.
Whereas Team France are limping into the Motocross of Nations, The Netherlands are going Stateside with what most would call their strongest squad ever. Jeffrey Herlings, Calvin Vlaanderen and Glenn Coldenhoff are each riding better than they ever have before. Will that be enough for them to take the win? The Netherlands are arguably the strongest European team, on paper anyway, and should land on the box quite comfortably. It would obviously help if Herlings can sweep both motos, as that would take a lot of pressure off of the other guys. It is not like he will be carrying the team, like Jeremy Seewer will doing for Team Switzerland, though.
Calvin Vlaanderen is not quite as well-known as his teammates, as this is really his first year in the spotlight at the highest level, but he is more than capable of finishing in the top three in the MX2 division. Is he going to beat Aaron Plessinger and Jorge Prado? It is unlikely, quite honestly, but he can take on Dylan Ferrandis, Ben Watson, Jago Geerts, Hunter Lawrence and Henry Jacobi. Managing that would help The Netherlands, especially if Jeffrey Herlings hits the heights that most expect him to, which would leave them in a position to challenge for the victory. Whatever the 250F guy manages to do often makes or breaks a team.
Glenn Coldenhoff will complete the squad and is the greatest question mark, simply because he blows hot and cold with each weekend that passes. Coldenhoff has been fairly consistent across the last two months, although his finishes do not exactly jump off the page and go unnoticed, so if he can continue that trend in the United States then The Netherlands will be a force to be reckoned with. Placing him into the Open class may end up being the best thing too, as that would allow him to shine more than he has in the past. There is no doubt that he could end in the top five in the second mixed moto.
Sending Tommy Searle, Ben Watson and Max Anstie to the United States seemed like a fairly obvious pick for Team Great Britain. There were some who really disagreed with the first pick, for whatever reason, but all three riders have been fairly strong in the last month and had reasons to celebrate. It is almost unfair in a way that Anstie is going to be held to very high standards after that phenomenal ride twelve months ago. Matching the results that he scored on that day would be almost impossible but slotting around fourth or fifth is realistic. The aforementioned point about Glenn Coldenhoff applies to Max Anstie too, as he should fare well in the second moto.
Ben Watson will tackle the Motocross of Nations for the first time and that would usually be a disadvantage for a guy, because the event is unique. The MX2 division is going to be particularly inexperienced at RedBud, however, as Aaron Plessinger, Calvin Vlaanderen, Jago Geerts and Killian Auberson will tackle this event for the first time. This will be just the second time that Dylan Ferrandis has raced at the prestigious event also, so it is a fairly even playing field. Watson will fare just fine, especially now that he has switched to the 2019 YZ250F. The all-new steed has really helped him improve his starts and get out of the gate with his rivals.
Tommy Searle will actually compete in the premier division, so take advantage of a bigger gap between his races, which is probably the best decision for the team. It is not like he would have struggled with back-to-back races though, as he has done that a lot in recent years, and the same goes for Max Anstie. Searle has received very little support in recent weeks but will hover around the top ten each time and help Team Great Britain slot into the top five. One would presume that GB will manage that quite easily, whereas jumping onto the box again would be a bit of a stretch. Help may be needed.
Team Belgium are in a similar spot to Team France, as they are limping into the Motocross of Nations. The squad is one of their strongest in recent memory on paper, but two of their three riders have had a difficult month and are not quite firing on all cylinders. Jago Geerts sustained a broken collarbone at the Grand Prix of Switzerland and eventually returned at the penultimate round in The Netherlands. Although he was not at the same level that he was at before his injury, which was to be expected, he was solid and then stronger at the finale in Italy. There is no doubt that he would be slightly more prepared had the hiccup not occurred though.
It is actually surprising that Clement Desalle is the only guy on Team Belgium without any issues, as he has missed countless editions of the event due to late injuries. Desalle was set to compete in Great Britain last year and then sustained a serious injury just weeks before the race. The last time that he raced was actually at the German edition five years ago and Team Belgium won on that day. Perhaps that means something? Desalle has been solid lately, with a handful of podium finishes, and should fit in around fifth or sixth in his motos. Desalle has finished on the moto podium at the MXoN just twice in his career.
Jeremy Van Horebeek is the third rider on the team, although he too has faced his issues in recent weeks. Van Horebeek has dealt with the stress of not having a deal for next season, which is a big enough problem in itself, as well as a bacterial infection that forced him to withdraw from the penultimate round of the FIM Motocross World Championship. Combine the training time that he missed with that with the fact that he was not able to do much this week and it is likely that he will struggle to hit his peak on American soil. It is also worth noting that he tends to exceed expectations when racing overseas though.
Team USA are undoubtedly the favourites to win the Motocross of Nations. This is the best team that they sent since the Latvian edition, which was actually the last time that Eli Tomac competed at the MXoN, and everyone is healthy too. It is extremely difficult to point to a single fault that the squad has and, honestly, it seems that it will take something catastrophic to stop them from taking the Chamberlain Trophy on home soil. Will the United States be just as dominant as they were at Budds Creek eleven years ago? Hitting that level is a tad far-fetched, as Jeffrey Herlings will almost certainly win a moto, but their advantage over the other nations could be as great.
How can one come to that conclusion? It is safe to say Aaron Plessinger and Justin Barcia are the favourites in their respective classes, then Eli Tomac will finish inside of the top three at the very least in the premier division. Everything would have to go right for that to happen, obviously, and the MXoN is just a weird race in that way. It is almost impossible to bank on the fact that things will go according to plan, hence why it is ludicrous to make detailed predictions. There certainly appears to be no reason for Team USA to be worried entering the event though. It all looks good at this early stage.
One could argue that the biggest concern is that Eli Tomac and Aaron Plessinger are not the strongest right out of the gate and then anything can happen at that point. Tomac only struggles on dirt starts though and actually loves the metal grid, which is used in Monster Energy Supercross and at the Motocross of Nations, so should be feeling confident about his chances of taking a holeshot this weekend. Plessinger managed to improve his starts towards the end of Lucas Oil Pro Motocross too, so even those concerns are not valid. There is no doubt that most would be rather confused if Team USA end up struggling at RedBud.
Words: Lewis Phillips | Lead Image: ConwayMX
Between The Races Podcast: Mick Sinclair
Honest and engaging chat.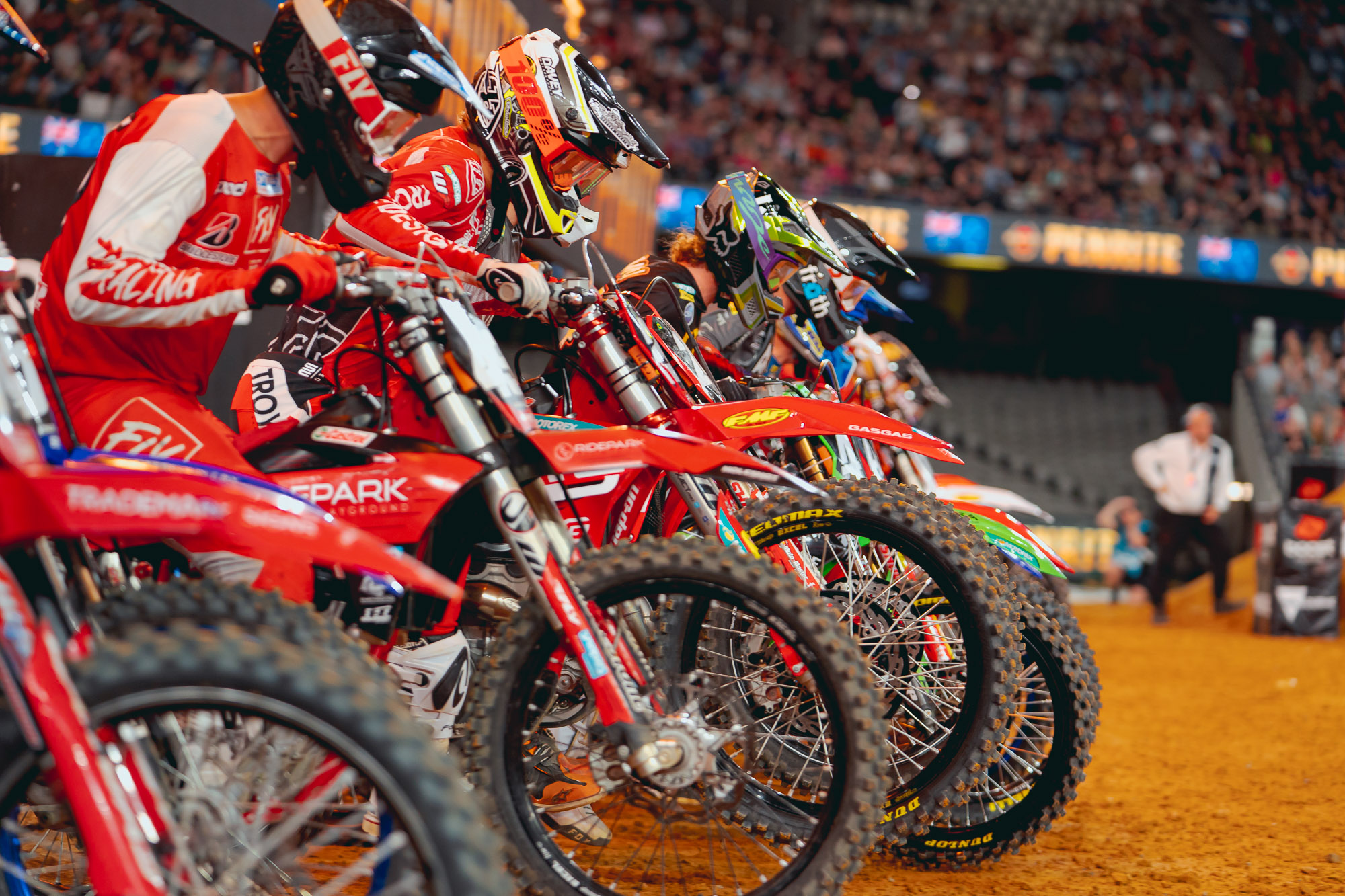 In the latest Between The Races podcast, Mick Sinclair, who's one of the key driving forces behind the upcoming Australian Supercross Championships, talks to MX Vice Editor Ed Stratmann about the 2023 series, the exciting new initiatives being introduced such as the Privateer Support Program, the CR22 85cc Cup and the TV package, the Lawrence brothers, his journey in the sport, the state of play in Aussie moto, WSX, Adam Bailey and much more.
The Between The Races podcast is always available to listen to on Spotify, iTunes, SoundCloud, Stitcher and Google Play. Thanks to Fly Racing, Monster Energy, Fox Racing, Parts Europe, Scott, Bell Helmets, Acerbis, AS3 Performance, Kawasaki UK, KTM UK, O'Neal and Even Strokes for supporting the show. If you would like to become a part of the show, don't hesitate to get in touch.
Lead Image: Australian Supercross
Love what we do? Please read this article as we try to raise £30,000.
MXoN: Bonacorsi To Replace Injured Guadagnini for Team Italy
Read more.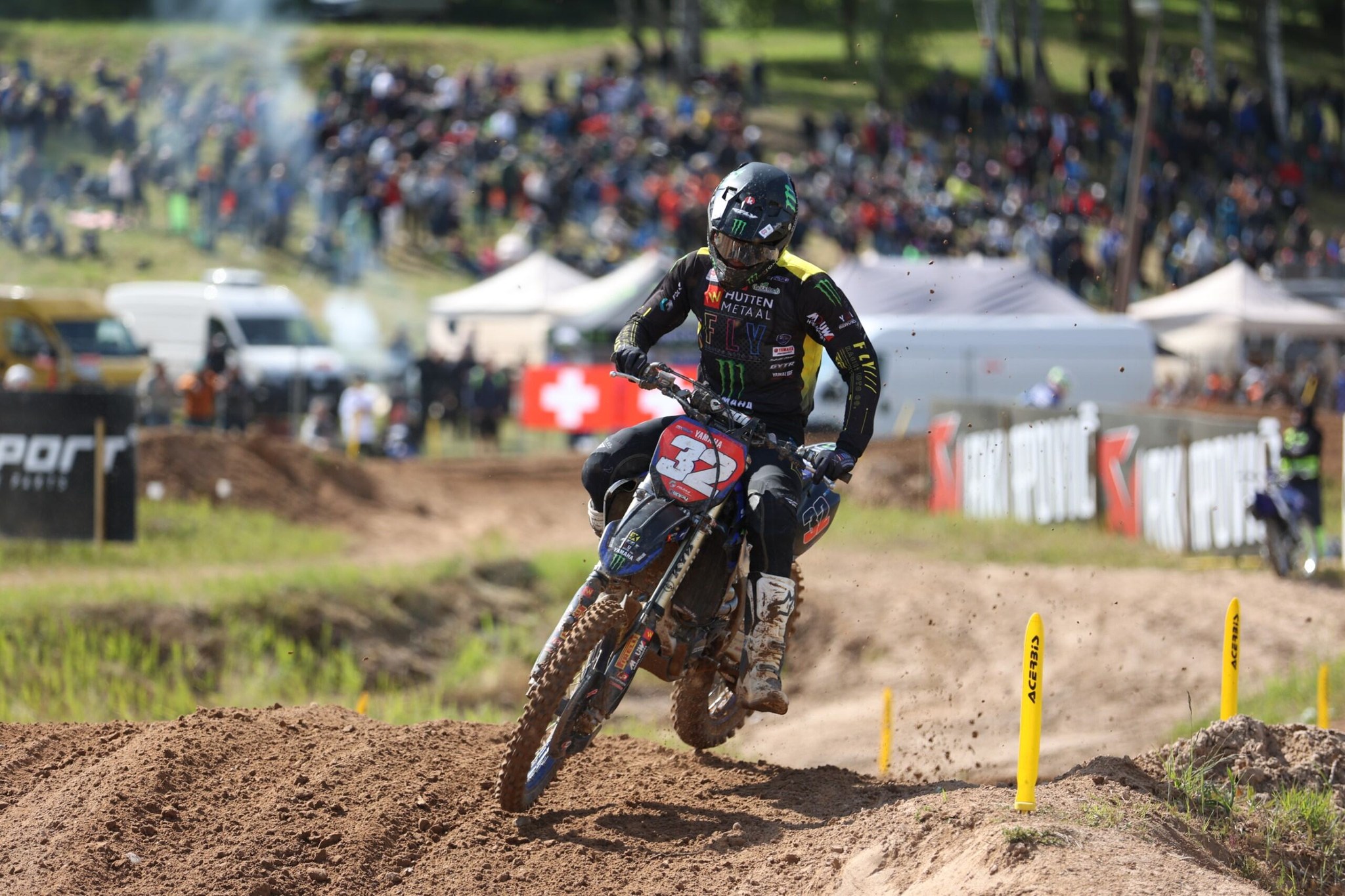 Following medical tests carried out on Tuesday 26 September, Mattia Guadagnini's muscle problem in his right calf was confirmed, which prevented him from racing in the MXGP in Great Britain. The young Venetian rider, already winner of the 2021 Motocross of Nations with Tony Cairoli and Alessandro Lupino, will have to remain at rest and will not be able to participate in the 2023 edition of the Trophy, scheduled for Ernee (France) on 7 and 8 October.
---
Words: Press Release | Lead Image: MXGP
---
FMI Technical Commissioner Thomas Traversini has selected Andrea Bonacorsi, the reigning EMX250 European Champion, as his replacement. Born in Bergamo on 23 April 2003, he will defend the blue colors riding the Yamaha of the Hutten Metaal Team. He will race in the Open class on a 450cc.
The Italian line-up will therefore be composed of Alberto Forato (MXGP), Andrea Adamo (MX2) and Andrea Bonacorsi (MX Open).
Thomas Traversini, FMI Technical Commissioner: "We are really sorry for Mattia, a boy who has always shown a strong attachment to the Maglia Azzurra, as demonstrated by his results at the Motocross of Nations and beyond. At the same time we will be able to rely on the enthusiasm of Bonacorsi, who will have to face this experience without pressure but with the awareness of being up to par with the other riders on the track, as seen in the last round of the MX2 World Championship at Matterley Basin. We will have a team equal to the best, young and full of motivation to do well."
Love what we do? Please read this article as we try to raise £30,000.
The MX Vice Show Episode #145 With Lorenzo Resta
Listen now.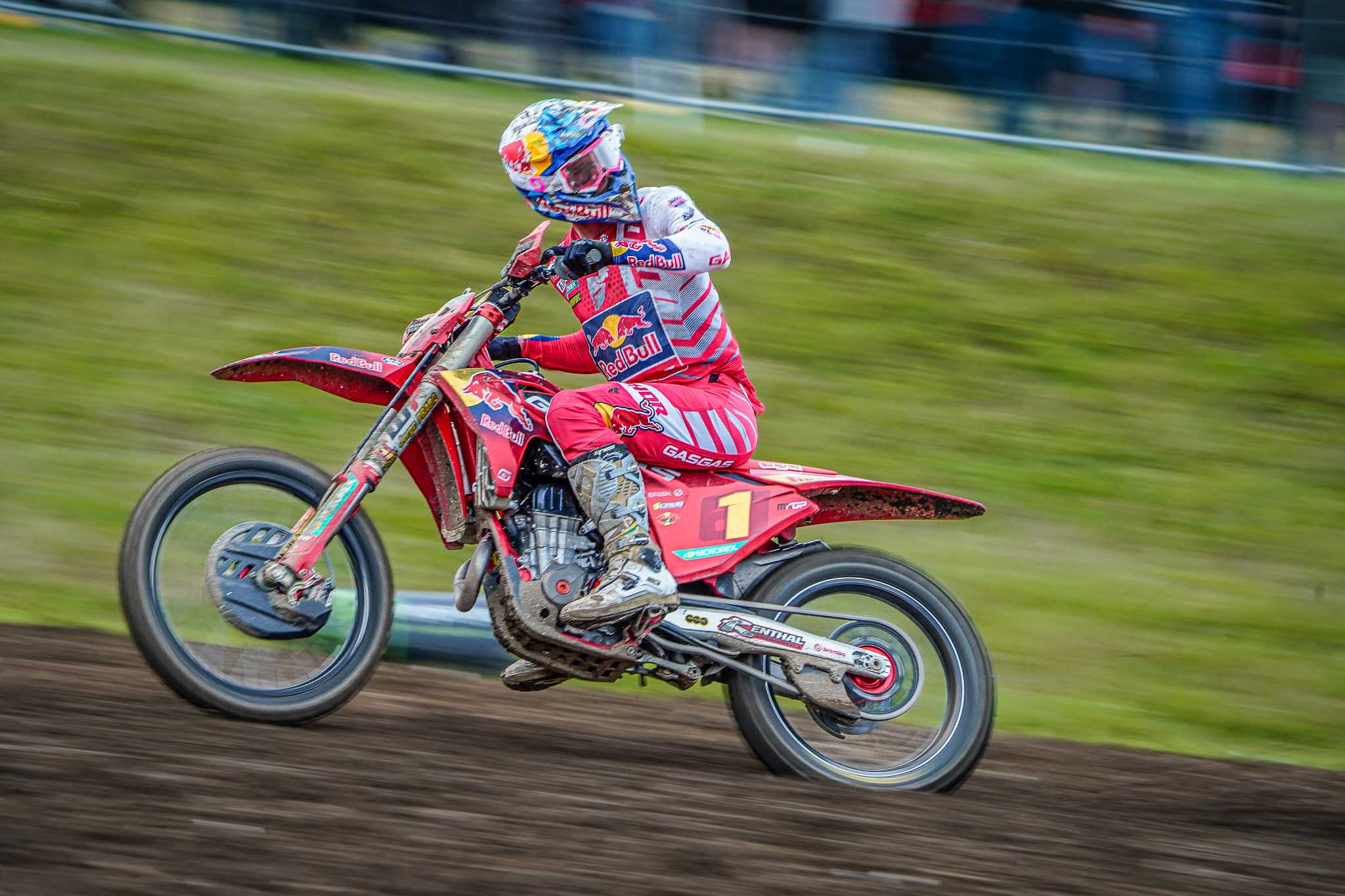 The MX Vice Show returns with Lorenzo Resta, James Burfield and Ed Stratmann, as they talk all things Silly Season, MXoN and MXGP.
The MX Vice Show is as always available to listen to on Spotify, iTunes, SoundCloud, Stitcher and Google Play. Thanks to Parts Europe, Scott, Acerbis, Fly Racing, AS3 Performance, ARMA nutrition and Even Strokes for their support of The MX Vice Show. If you would like to become a part of the show, don't hesitate to get in touch.
Lead Image: Lorenzo Resta
Love what we do? Please read this article as we try to raise £30,000.