Supercross was back in Anaheim, this time with an exciting triple crown race format. Triple Crown races are three main events, shortened to 12 minutes compared to a regular main event which is 20 minutes.
---
Words: Press Release | Lead Image: Feld
---
This first of three Triple Crown events did not disappoint. Ken Roczen put on an imposing performance going 2-3-4 for third overall.
Ken Roczen #94
What a day! Qualifying with the third fastest lap time, it was an impressive display from the 28-year-old, Ken Roczen. In three main events he went 2-3-4 for third overall. It was a dog fight all night and the #94 machine did not back down. Going bar to bar with anyone who came close, Roczen had the fans on the edge of their seats all night.
"We had a pretty good day of qualifying; I was on the board in both qualifying sessions with a second and third, which we haven't done yet this year. We made some bike changes as well which helped. Going into the first main event, I had a really good start position, I almost holeshotted. Going into the 2nd main event I kind of locked elbows with someone off the start but was able to sneak around the inside, so it made for another solid start," he explained.
"I was riding really well in second had some battles going on. I went back and forth with Tomac a couple of times and was able to fend him off. I made a mistake before the finish and slid out, I ended up third for the second main event.
"Heading into the final main event, three of us were really close to first overall. So, I really botched the start and had to work my way up. I was battling with Ferrandis and was able to make that pass happen and finished in fourth. It was the very first podium for me (this season) and the first podium for the team in 2023. That shows that hard work really pays off; taking steps in the right direction going 2-3-4 I'm really curious and excited to see what the future holds for us."
Shane McElrath #12
Commendable day for the #12 machine with three consistent main events going 16-16-18 for 16th overall. Not where Shane or the team wants to be but that's not for a lack of effort. McElrath continues to improve as he pushes to get back to his intensity of racing.
"Doing maximum laps, going through the LCQ, I really don't like that," said Shane McElrath. "Until I fix my qualifying, that's kind of what I get. I'm struggling a little bit, but we are definitely making progress. For me that's all I can ask for, I'm trying to lean on the team and my teammates. I'm trying to make progress every time I'm on the track. Definitely still learning the bike and getting used to it in different situations. I'm ready for a good week of progress. We got some big things lined up and we are moving forward."
Kyle Chisholm #11
Solid day for Kyle Chisholm but still not where he wants to be overall. After a rough start to the season falling ill the first round of the season, Chisholm is starting to get his groove back. He went 21-18-15 for 17th overall.
"Triple Crown events are always interesting," said Kyle Chisholm. "Qualifying is really important because they only take 18 riders straight into the main events and I'm not the best at putting down one fast lap so it was stressful. I was good though, I made it out of qualifying straight into the main events. The first main was terrible for me, I got stuck behind a down rider off the start, so I was so far back by the time I got going. That was a bummer for me. The second main was better. I made progress and made a few suspension changes. I had a better third moto. Still, not where I want to be overall, but we are making progress."
Dilan Schwartz #85
It wasn't the Triple Crown that Dilan or the team was hoping for, but we all know that he is capable of much better results.
"First Triple Crown didn't go the way we wanted," said Dilan Schwartz. "I did the best I could but I ended up not feeling that great. I just ended up not feeling that great. We are learning a lot and figuring out what we need to do to get better. I'm happy with that we are going to keep moving forward and building each weekend."
Team Manager Larry Brooks
"Weekend went really good," he said. "First Triple Crown of the year. Ken Roczen put his bike on the podium. He finished third overall and was very close to finishing second. Just a little bit off but that's next weekend.
"Dilan Schwartz finished 18th. He struggled all day with some health issues, so I think it'll get better for him. Kyle Chisholm finished 17th and McElrath finished 16th. It was a good night. I think we need to make some improvements and we are going to keep working."
The series heads east for the first time this year, going to Houston, Texas. NRG Stadium will host the first East Coast round of the Supermotocross series. Marshal Weltin will make his RMZ 250 debut for Progressive ECSTAR Suzuki. He will be racing the 250cc East Coast rounds.
Love what we do? Please read this article as we try to raise £30,000.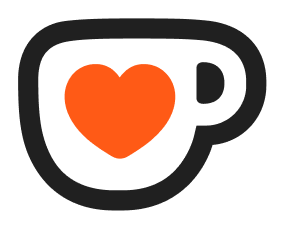 Support MX Vice on Ko-fi