Viewpoint: Shaun Simpson
Shaun Simpson opens up.
The hype for the opening round of the FIM Motocross World Championship is beginning to climb and various pundits are speculating what will transpire in the coming months. Shaun Simpson has been left out of a lot of those pre-season discussions, however, which may turn out to be a rather large mistake. The Wilvo Yamaha MXGP rider has enjoyed a productive winter on the all-new YZ450F and is seemingly raring to get behind a starting line again. 
MX Vice: We will start with the final part of the previous season, where you struggled with bike settings and whatnot. Now that time has passed and you have spent a lot more time on the all-new YZ450F, I am guessing that you understand those issues a little more?
Shaun Simpson: Yeah, definitely, I think it is one of those things where, no matter how old you are, you always learn more about yourself, the sport, your bike, the way you set things up and your approach. I would say that it was a really steep learning curve. It had been a while since I got injured in the middle of the season, especially having missed a few MXGP rounds. It was not really something that I had faced before and I really thought that I could come back in and be at the sharp end or at least get some results that I was proud of.
Things just did not happen at all at the end of last year. Whether it was the bike, me, the injuries or mental… It could have been a combination of all of those things. Things just did not work out. I think the biggest thing that I needed to do was totally reset myself, have a break, go back to square one with the bike and just start testing all over again. That is exactly what we have done and we have come out feeling a lot more positive and stronger. Everything is going down the right path at the moment. We were just up the wrong street, as it were. I was glad that the season was over.
It is interesting that you say that. I know that some of the Yamaha riders in the USA basically went back to stock and then built the bike up from there. Did you do something similar? 
We did go back to stock with the suspension and chassis, but I was quite impressed by the engine. We put the power where we needed it and did not have to do too much. I was actually really pleased with it. The only thing that we had to work on with the engine was starts and I think that we have improved on that. On the suspension and chassis side, I just felt like I was totally in the wrong zip code. I just needed to go back.
The Japanese build a good bike and it is meant to fit a lot of different riding styles straight out of the crate. I am not saying that you could just rock up to Argentina on it straight out of the crate and be on point, but it was a really good base to start from. That was basically what we did, in that respect, and I would say that it was beneficial. We can even go back to that if we need to. Even now, we have references to the complete standard suspension and chassis set-up that I actually really like. We are still using that as a reference today and improving.
The team are giving me the support that I need to get to where I need to be and are behind me one hundred percent. It was not a case of me stressing everyone out and going back to square one was a step backwards, so it has been a good process. I feel like I have learnt things about set-up, the future of bikes and how things are evolving. It has been good. It is something that I would say I am quite technically good at and I enjoy doing. Getting the little gains wherever you can is what needs to be done and I feel that we are doing a good job with that.
Speaking of the chassis, it sounds like that was a big improvement that was made on this all-new bike. Was that something that you immediately noticed?
It is. You know, even now, I am still finding out things about the chassis. Now that I have got it really dialled in for my own spec and set-up, I am finding it more impressive. The issues that we came up against at the end of last year really held me back and I was focussing more on those issues than the good parts, which is always the case. You focus on the bad parts rather than the good parts. Now, looking at it as a whole, I feel like that improvement has been fundamental in making this bike what it is. Where we have got it now, it is just the main part of the whole package. I feel that this is definitely a bike that we can do some damage on.
The team dynamic has obviously changed a little this year, as another rider has been added. Jeremy [Seewer] and Arnaud [Tonus] both have contracts that run beyond this year, whereas yours will run out, so do you know if the team will still have that third spot available for the following season?
I have no idea at the moment. It was quite a shock at the very beginning, when we heard that a third spot would be opening up, especially as the team is so young. Committing to three riders is a massive deal. It is something that Louis [Vosters] is passionate about and looking at this year, he saw that there was a certain number of races where he only had one rider on the starting line. That was something that he was slightly disappointed about in his first year. These things happen in the sport, but having three riders and the facilities to run that many riders is more of a fail-safe. The support was there from Yamaha to do that too.
The structure of the team has changed. There is an extra van, rider, two extra mechanics etc. For such a young team, I think that Louis and the guys have managed to deal with it really well. It feels like the team has been around for ages. Nothing phases us as a team and we are working well with all three riders together. It is not like everyone has their own plan; there is a great team atmosphere.
We are all staying at the same place here in Sardinia and we have been practicing together, training together and cycling together. The whole team, as a unit, is working really well. It is just one extra bay in what is already a big awning. From that side of things, the team can definitely cope and hopefully we can have three Wilvo Yamaha MXGP riders up front. I do not see why we should not be able to bring it to everyone else.
Is there a particular thing that you are keen to fine tune at the Italian races that are coming up, like your fitness or a certain setting on the bike?
I think my fitness is as good as it has ever been, to be honest, especially at this time. The races are not that long and there are only two of them, so fitness does not really come into it. I am really intrigued to see how the intensity is going to be, as we have been working on that a lot. I do not think that is going to shock me too much either.
I think that is going to mainly be feeling comfortable with everyone at that pace and around me, starts and hopefully bagging a couple of good results that I can feed off of mentally. I have been building up all of this great confidence during training and on practice days, but I have not had a great race result for quite a while now. Even though it is a small Italian race with a lot of top riders, I am really hoping to get some top results and feed off of that ahead of the first Grand Prix.
Finally, before I let you go, do you feel that you are getting a bit of a bad rap in pre-season discussions? You were one of the few riders to actually win an overall last year, but now you may be more of an underdog than ever before. Do you recognise that?
I actually enjoy that a lot more than people blowing hot air up my arse, not that that happens very often. I would rather come up with no one expecting me to do damage and just shock everyone. I like being overlooked. I know personally what I am putting in and that I am confident in my programme. The team are behind me and we have got the bike better than ever before, so I just want to go and do my talking on the track. There will be a lot of other guys in good shape and on bikes that are ready for action, but someone has to win and stand on the podium. It may as well be me.
I just have to go in with that attitude and if we fall short at the first couple of races, so be it, then we will try to grow and do everything we can to get the results that I deserve. I feel that I have been falling short of getting the results that I know I am capable of for a few years now. I want to get back to that consistency that I had in 2014 and 2015 and show my team and myself that I am a force to be reckoned with. There are plenty of fast laps left in me yet.
Words: Lewis Phillips | Lead Image: Yamaha Racing
Kevin Horgmo and Valentin Guillod confirmed for SR Honda in 2024
Exciting times ahead.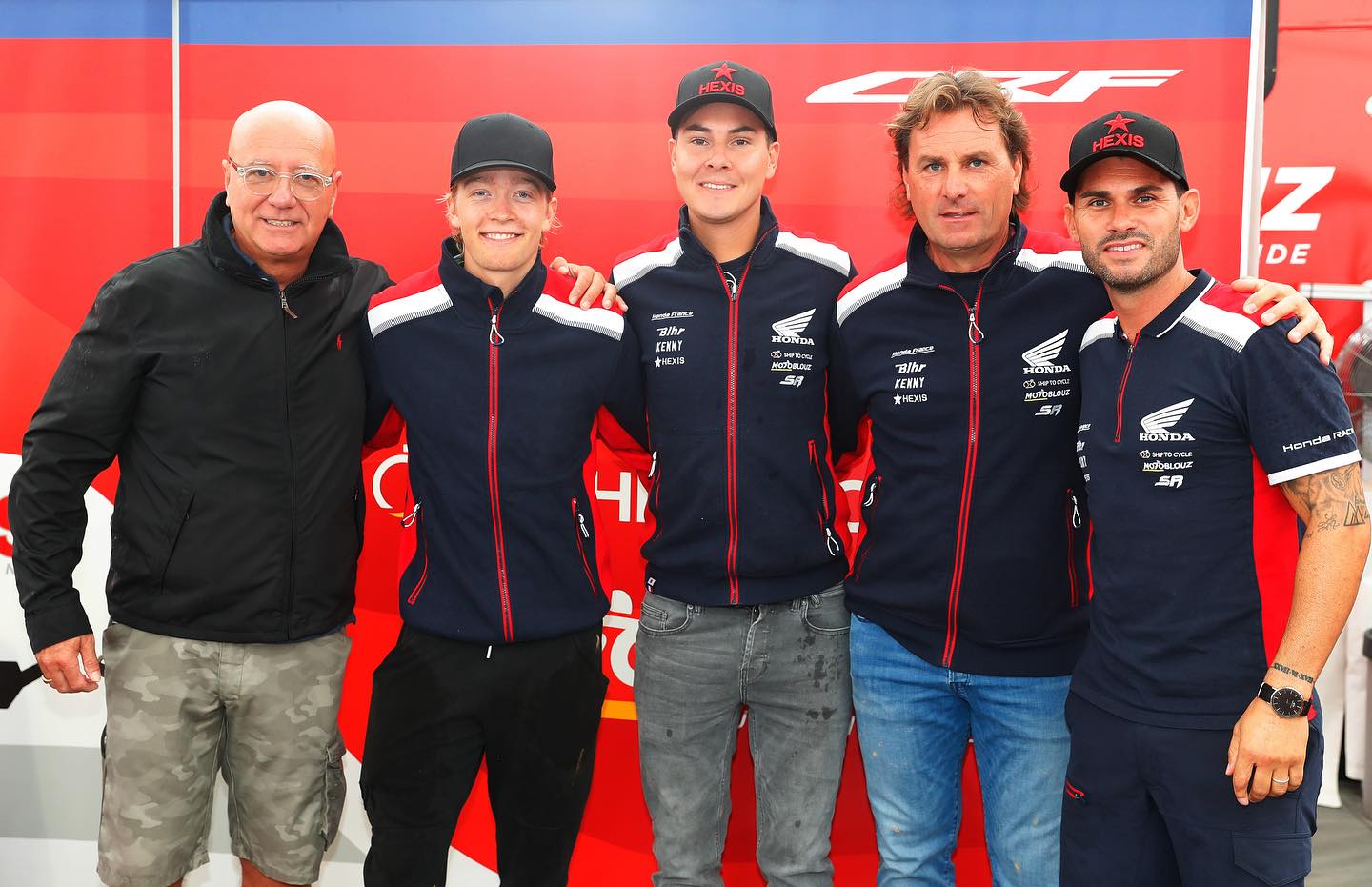 Shiptocycle Honda Motoblouz SR have announced their rider line-up for the 2024 MXGP season, as they've retained the services of Valentin Guillod following an excellent season, plus added exciting Norwegian Kevin Horgmo, who's making the step up to the elite class from MX2.
Next year looms as an intriguing campaign for all involved, as Guillod will be looking to build on his ninth placed championship finish in MXGP while Horgmo will be eager to hit the ground running in his quest to adapt as quickly as possible to the premier class.
"We are happy to have two good riders in the MXGP class for the 2024 season with Kevin Horgmo and Valentin Guillod," the team's statement read.
Lead Image: SR Honda
Love what we do? Please read this article as we try to raise £30,000.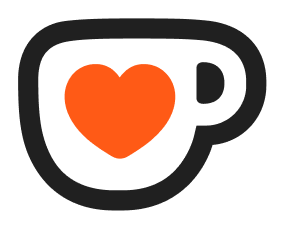 Support MX Vice on Ko-fi
Lit Kit Gallery: MXGP of Great Britain
The best from round 19.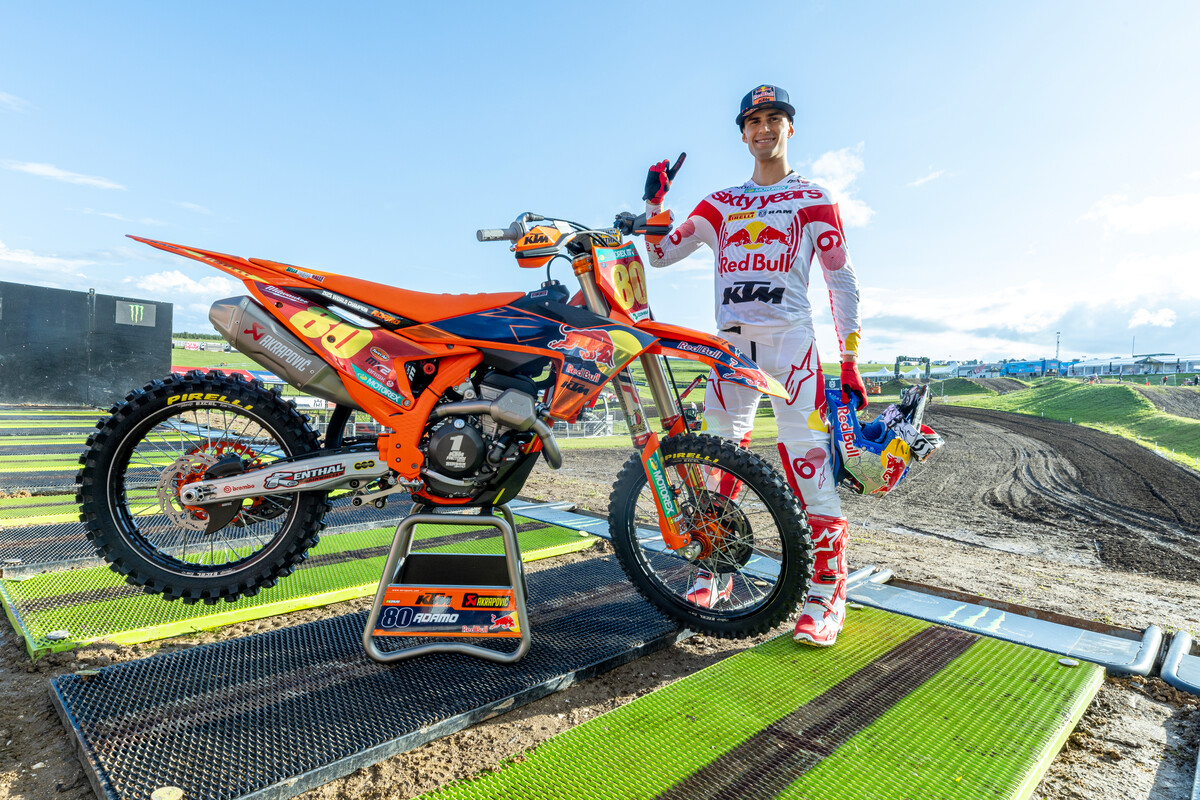 Check out some of the freshest fits, helmets and more from the MXGP of Great Britain. Lead Image: KTM – Ray Archer.
Photo credits: Red Bull KTM – Ray Archer / Nestaan Husqvarna – Full Spectrum / Yamaha MXGP – Full Spectrum + Eva Szabadfi / JM Honda / Kawasaki MXGP / Yamaha MX2 – Full Spectrum / HRC MXGP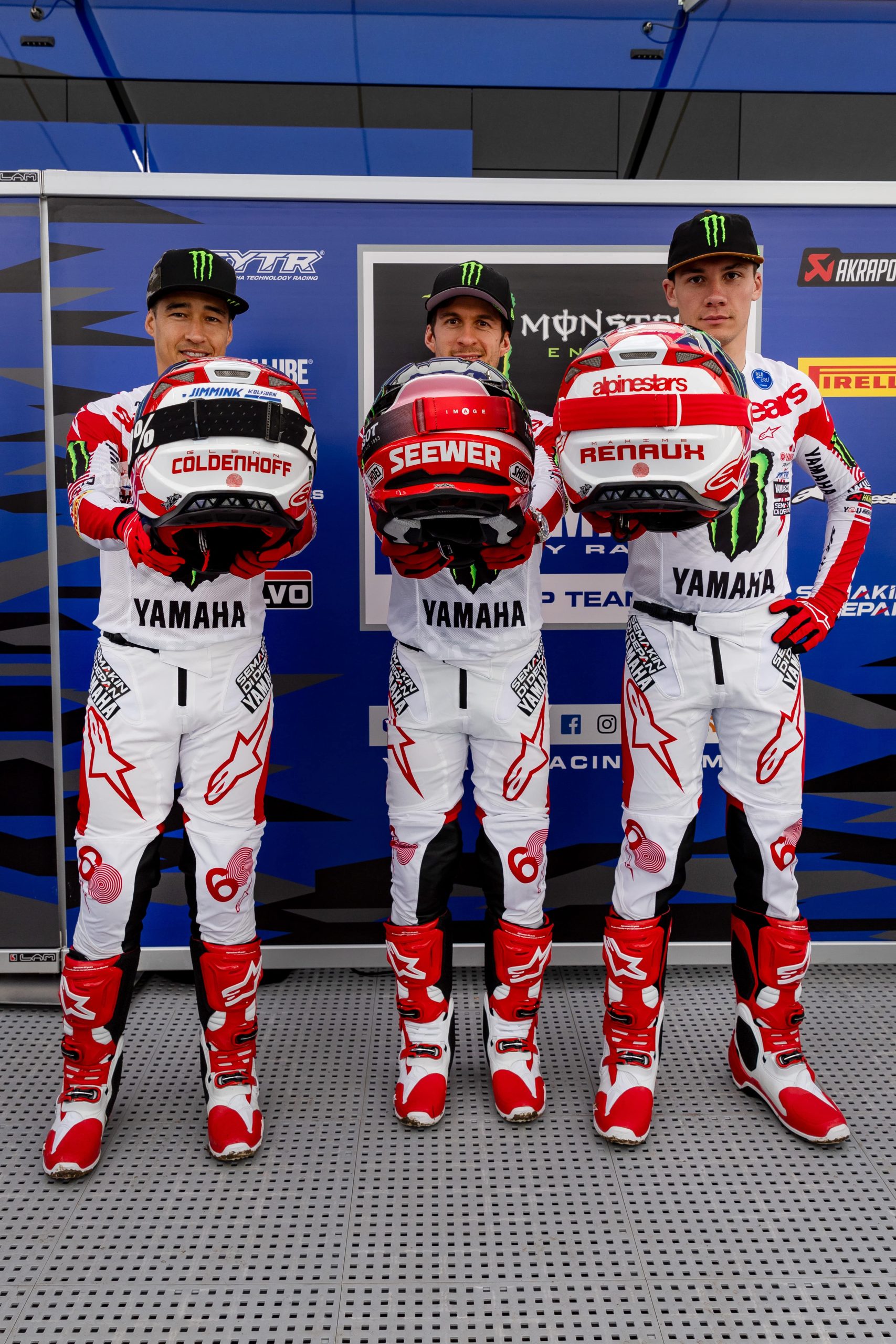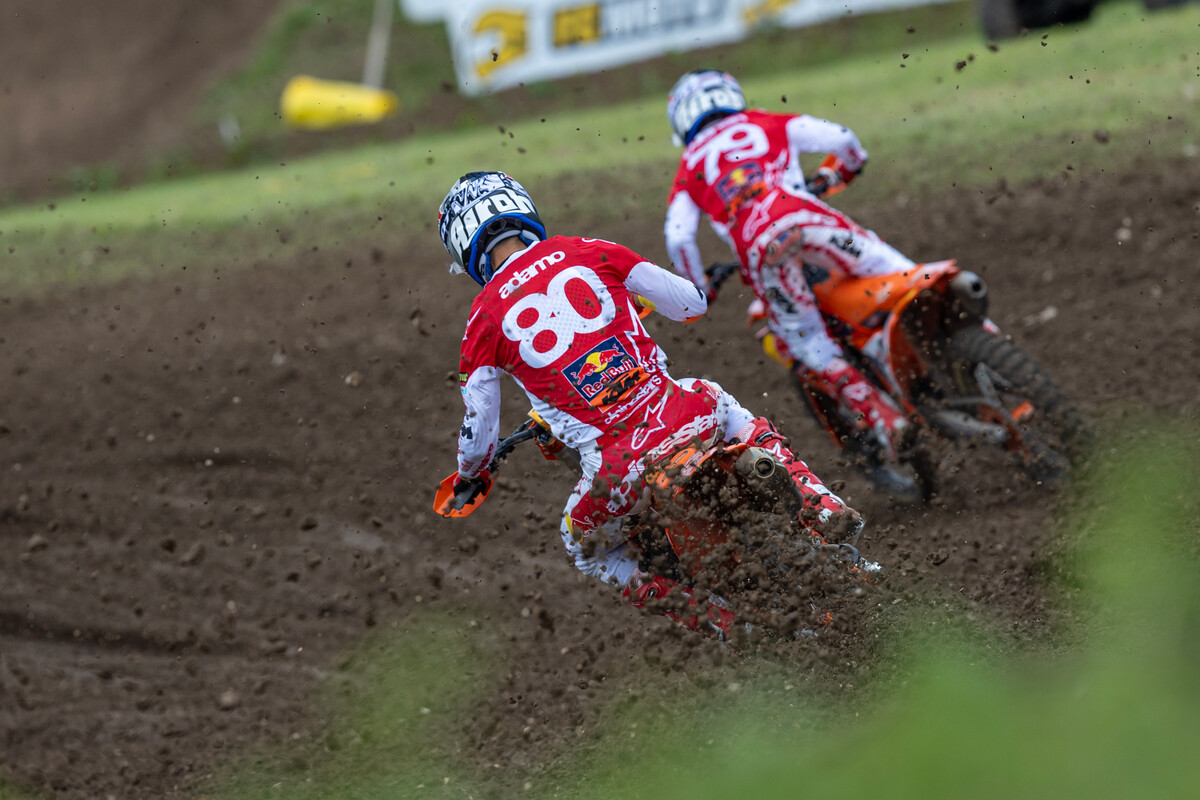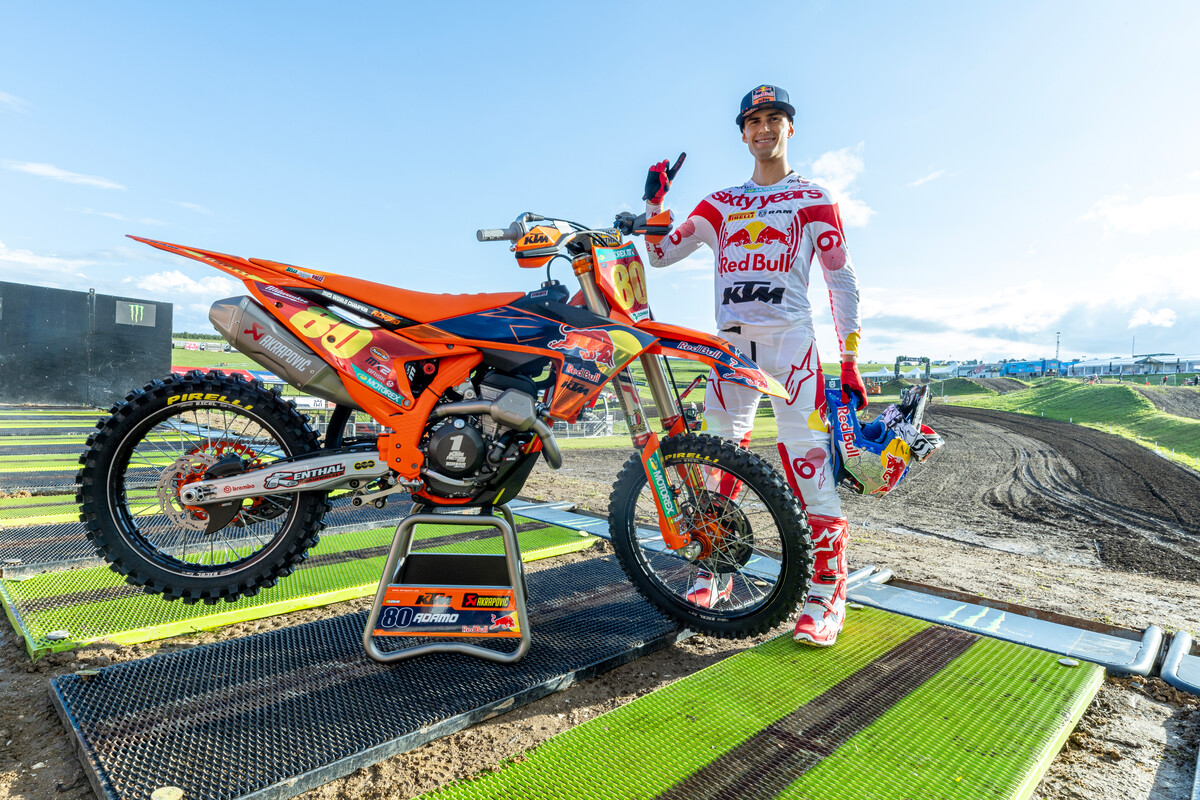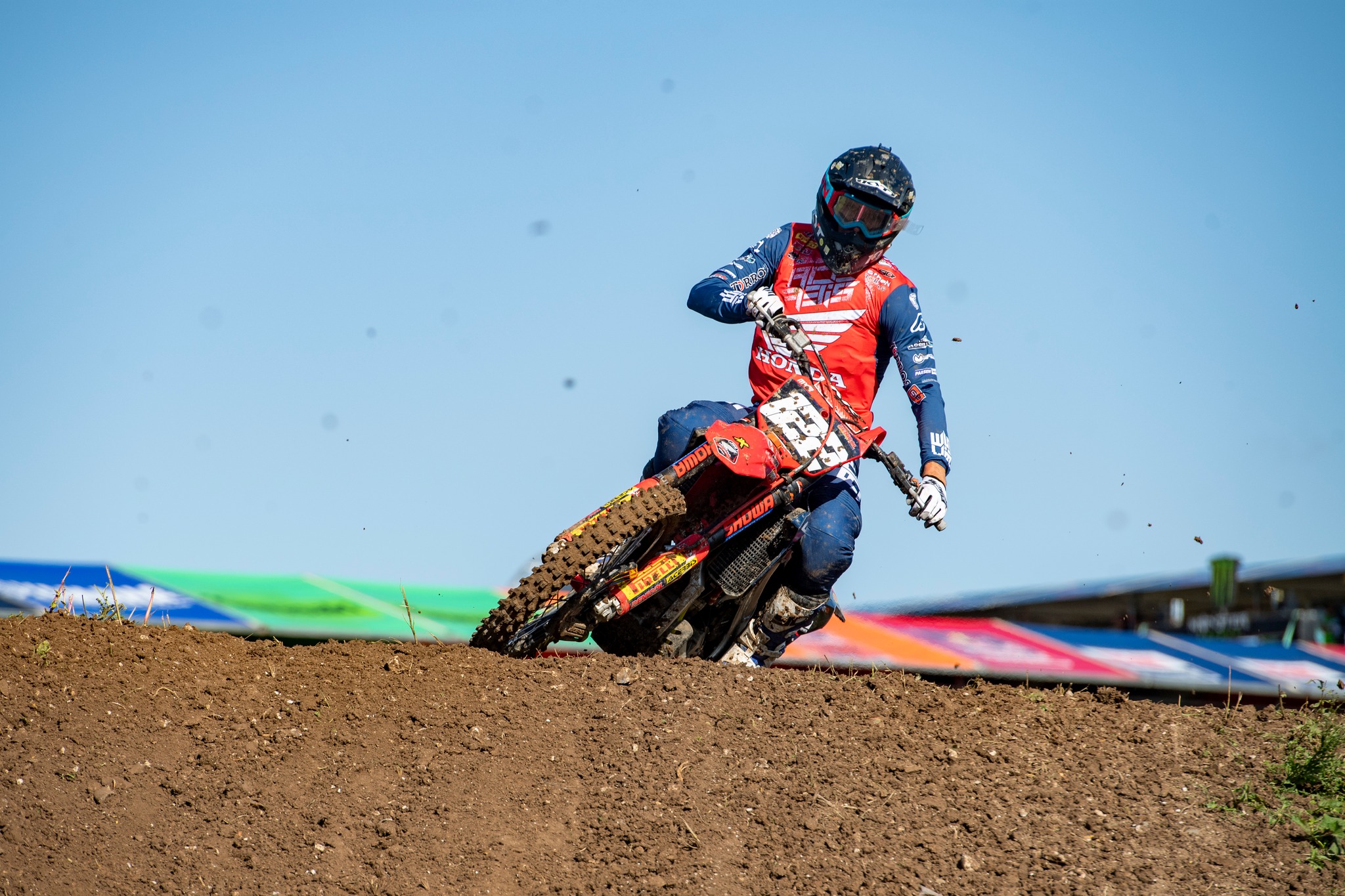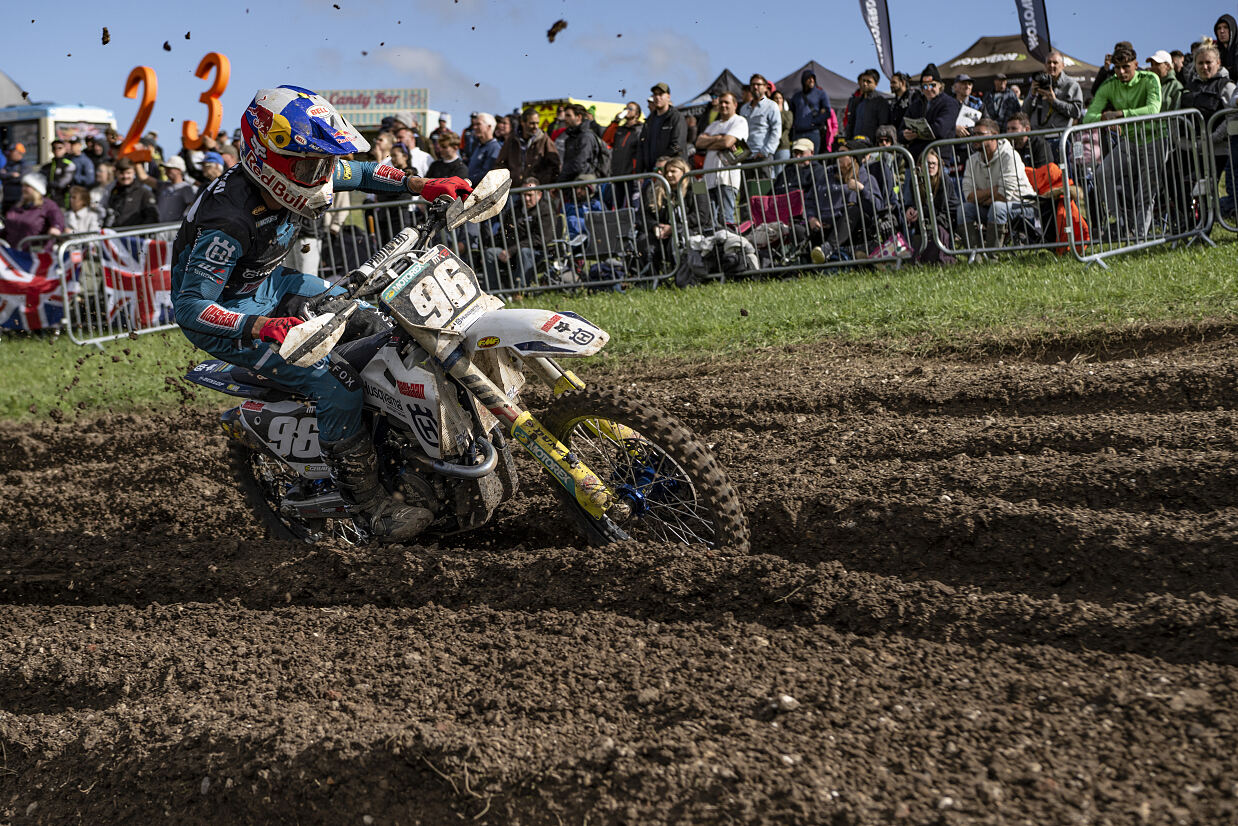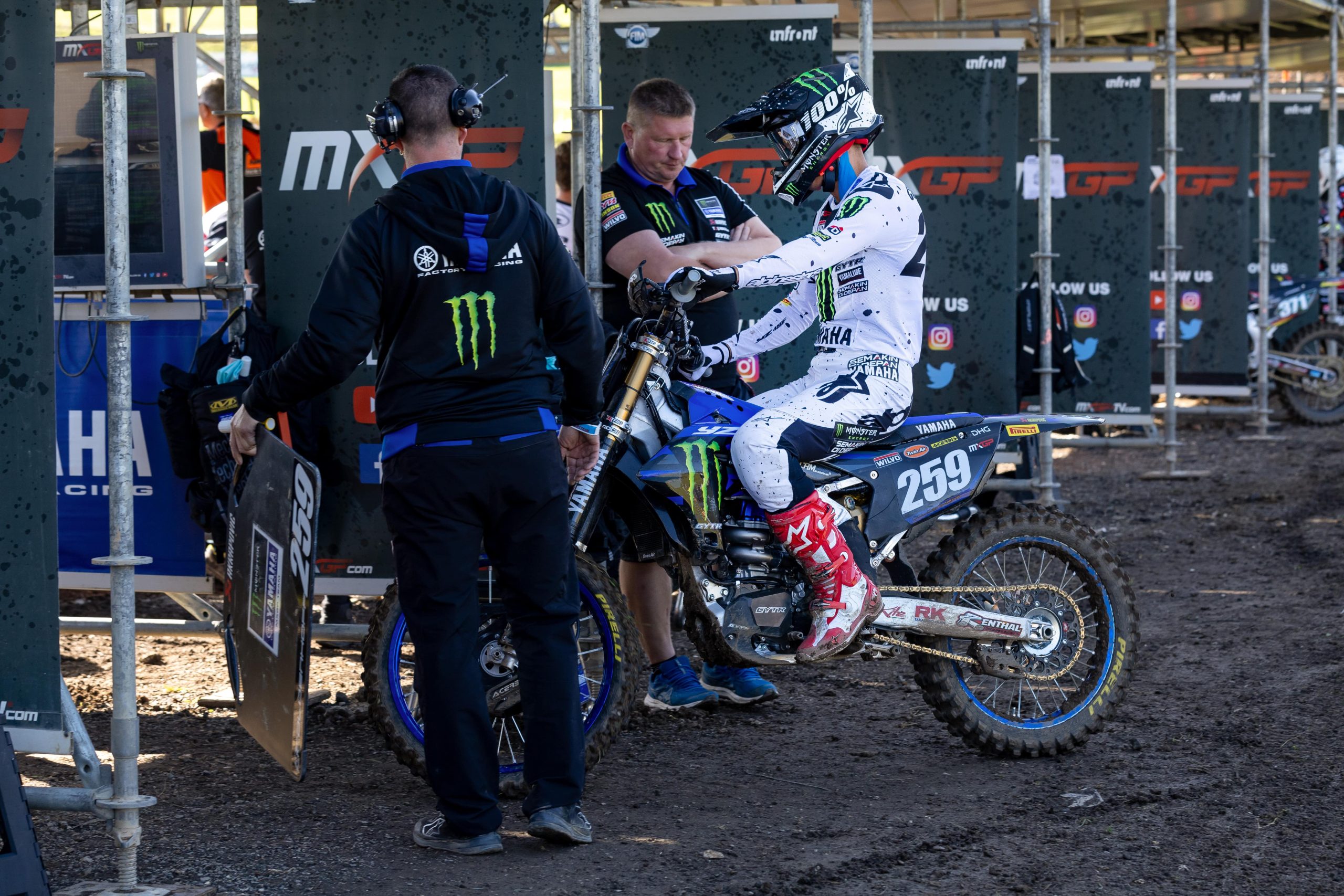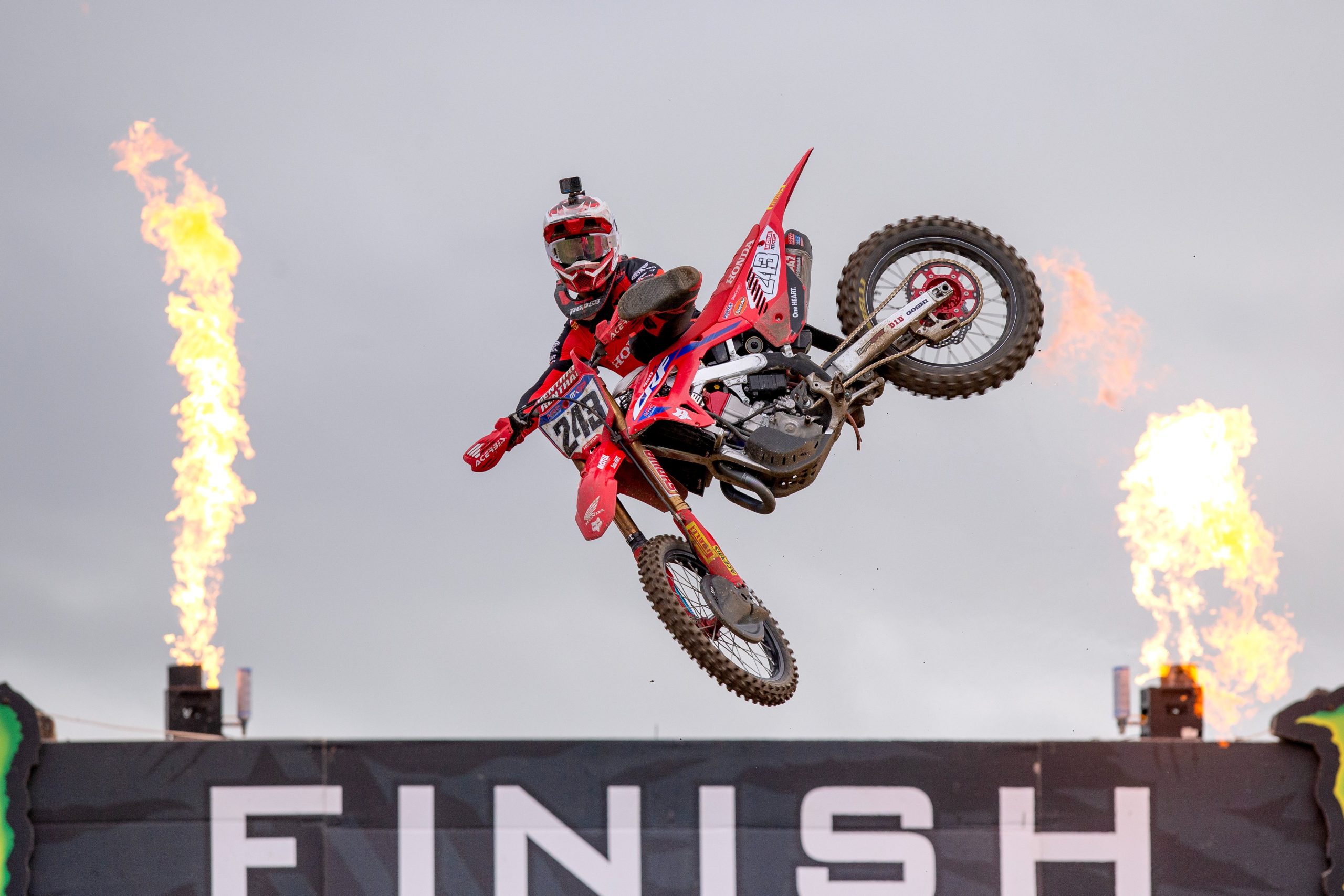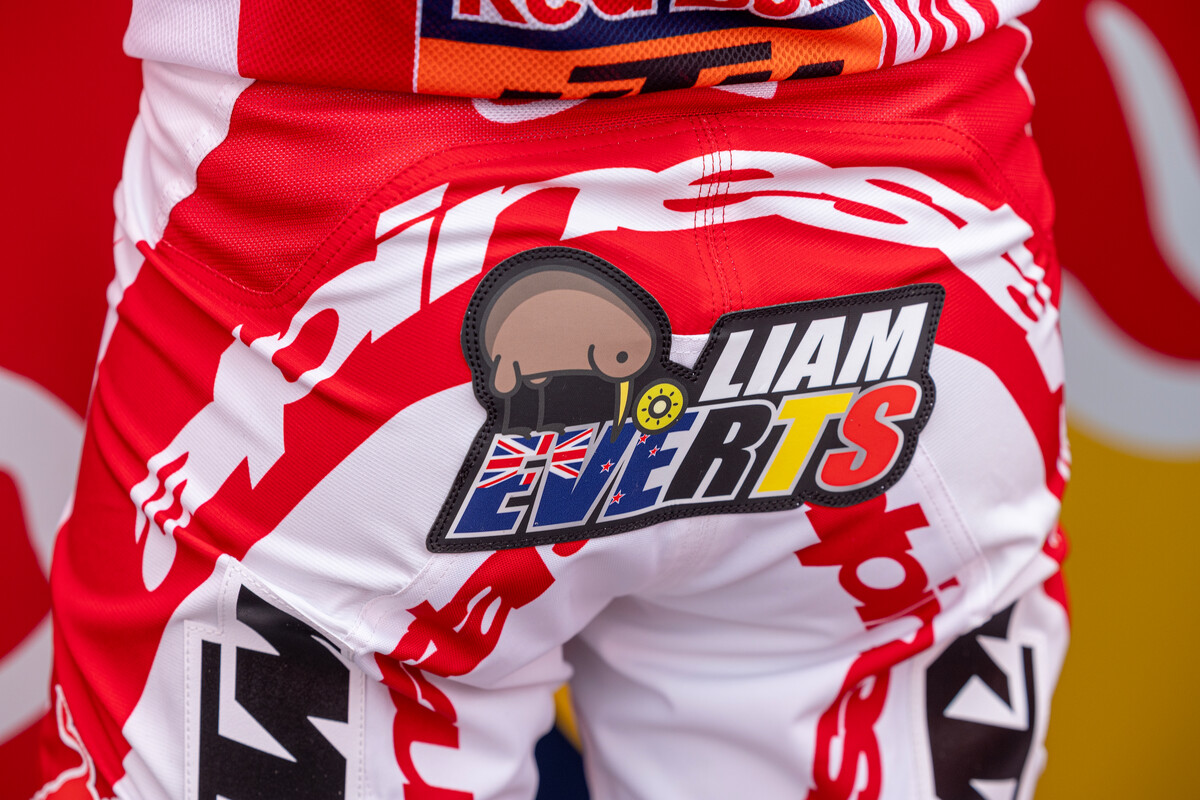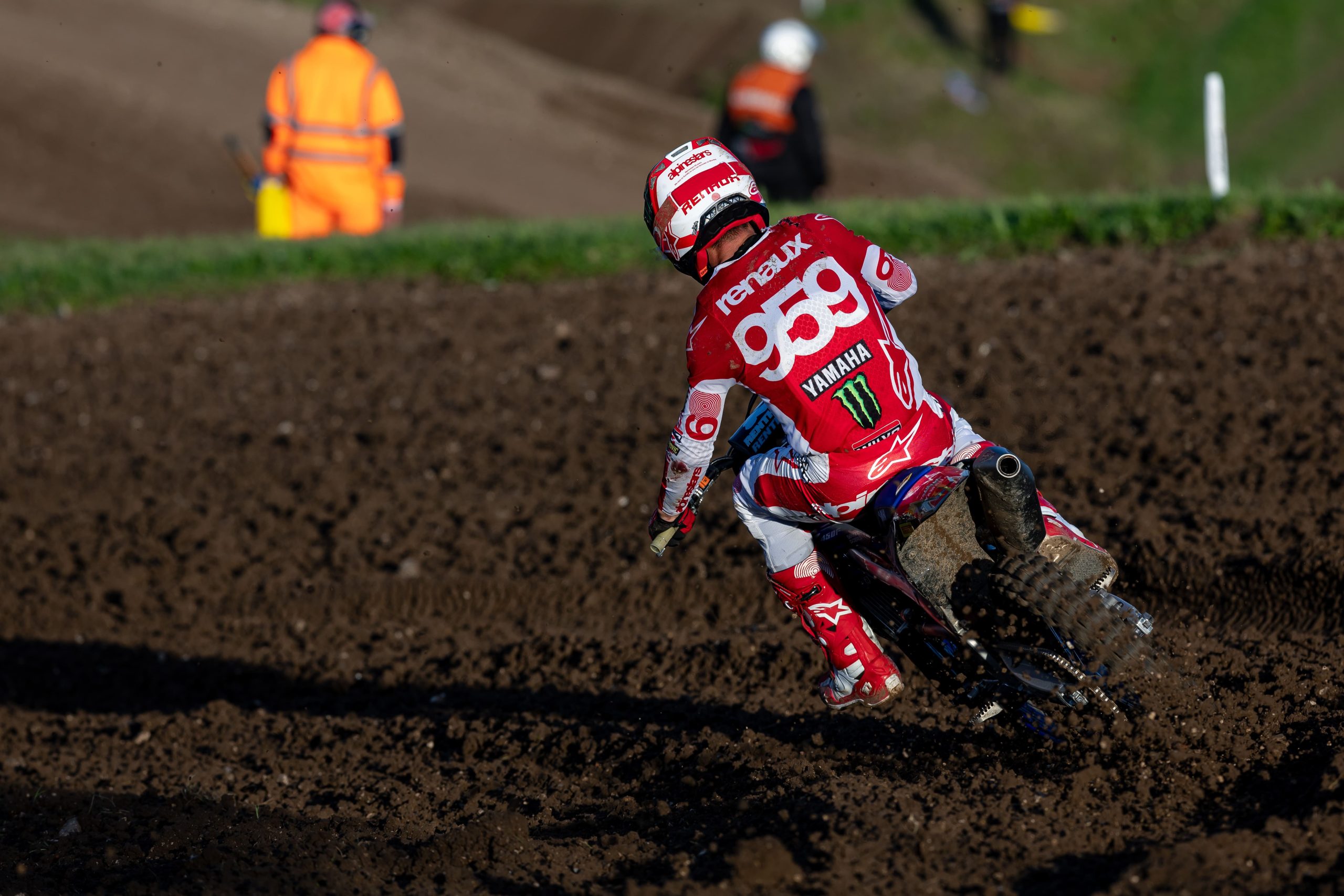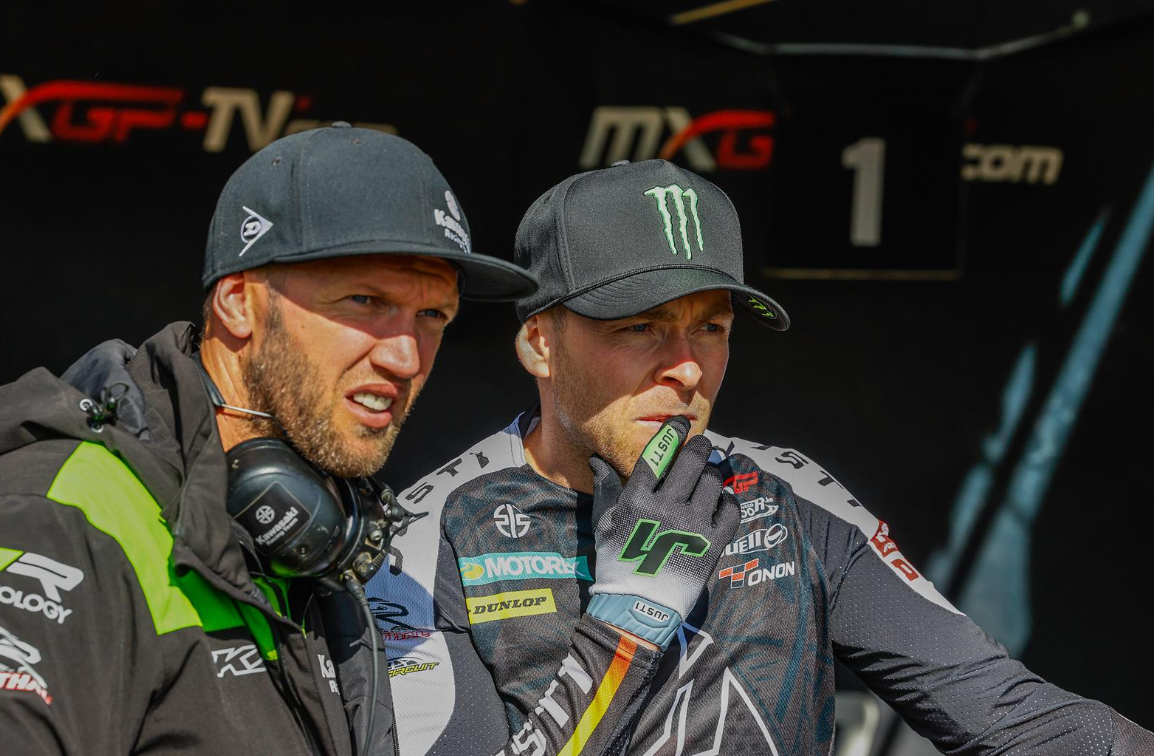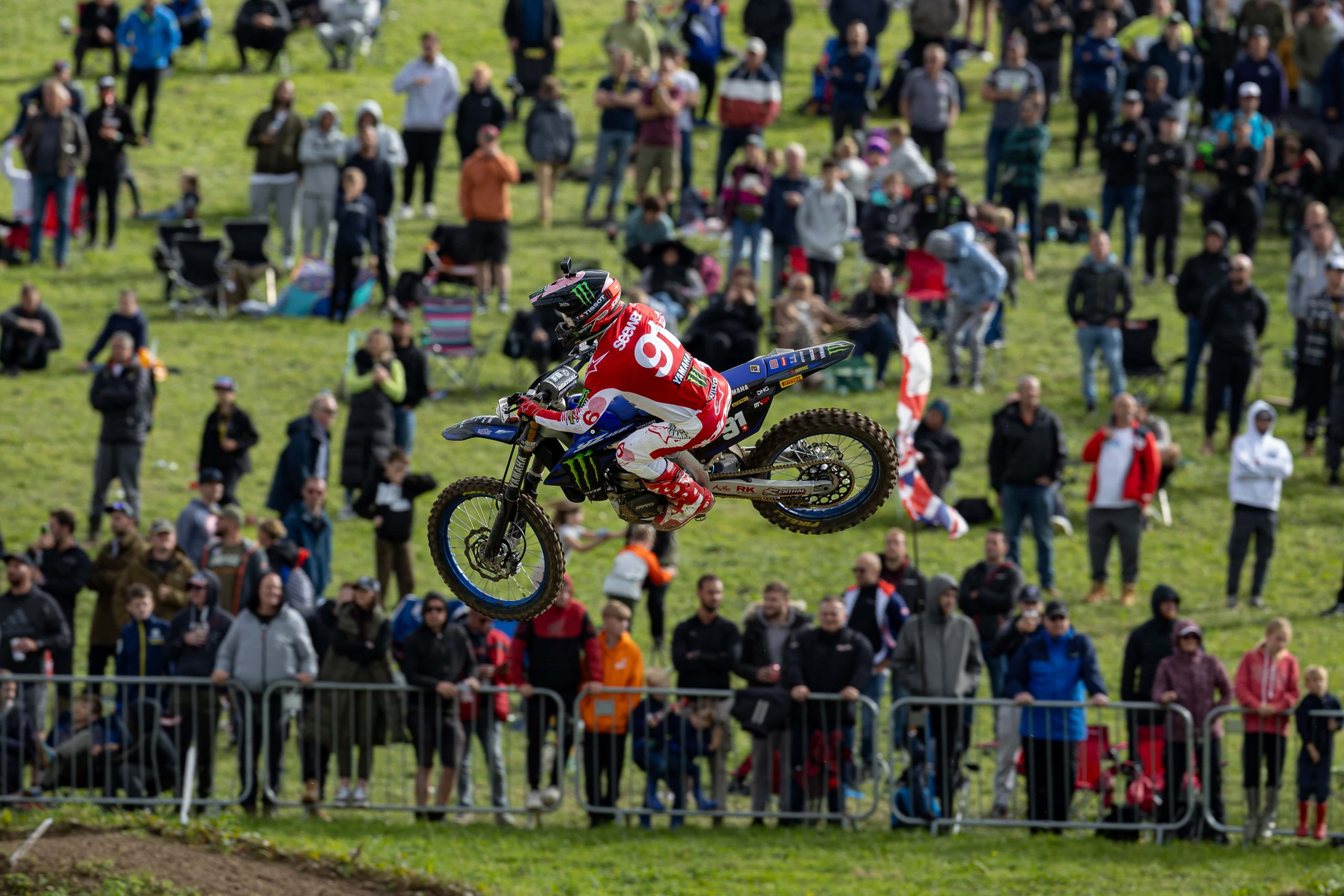 MXGP of Great Britain: Rider Debriefs
MXGP and MX2 stars share their thoughts.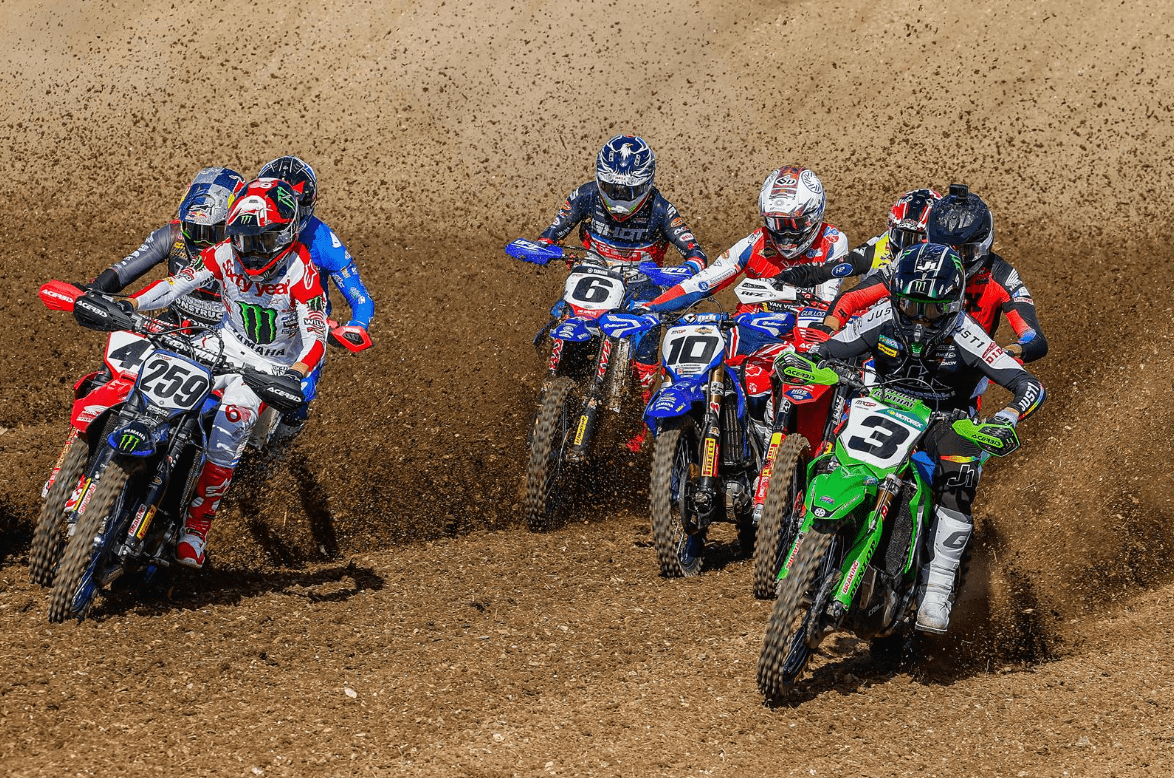 Read what a host of MXGP and MX2 riders had to say about their respective weekends at the MXGP of Great Britain.
MXGP
Tim Gajser: "It's great to finish this season with a victory. It is a massive confidence boost heading into the off-season and also for 2024 so I'm very happy to win and to go one-one and just have fun riding out there. The track was difficult in that second moto, but I enjoyed it once I got out front, got a good gap and could see where the riders were behind me. I'd like to thank all my team for all their hard work and all their support when I wasn't at the races. This victory is down to all of them as well and it is really nice just to leave the last round of the championship with the win."
Jeremy Seewer: "Today was a good day. It was solid. I am happy I had two solid motos. I had a fall yesterday, which upset a cut on my elbow from a fall I had last weekend and just hit the ground quite hard, so I thought it would be very tough for me today. It was not easy today. I just wanted to survive, and I ended up doing really well. It was a pity I lost third place at the end of Race Two, but it didn't matter for the overall. I am happy to finish this year strong, and now looking forward to 'The Nations'."
Romain Febvre: "I was feeling really comfortable today and I had a really good start in race one but I touched with someone in the first turn and dropped to sixth. A few laps later the back wheel slipped out in a turn and I lost some time but I came back to finish less than six seconds from the winner so I was happy with my speed. In the second moto I passed the other guys to finish second; Tim was too far away but I was pleased to end the day on the podium again. My results were OK in the first quarter of the year but I was just missing the podium each week; then from mid-season I was really consistent with GP wins and podiums nearly every week. I had more GP wins than anybody else, including five-in-a-row. I now have two silver medals with Kawasaki so let's keep working to go one better next year."
Glenn Coldenhoff: "I definitely have some positives to take away from today. We have been working really hard on the starts lately, and then today, I took two holeshots. Race One was tough. I had the guys pushing me from behind all moto long, and then I made two silly mistakes myself, which cost me. I was not very happy with that. In Race Two, I was just off the pace, and I don't want to make excuses, but my back hurts a lot from hitting that big quad every lap. It's a shame I didn't finish on the podium, but overall, fourth is solid. Although, I did want to get a medal, and fourth is so close yet so far. Still, a lot of positives to build on for next year. Now, I'm looking forward to ending the season strong at the Monster Energy Motocross of Nations."
Ruben Fernandez: "I'm very happy to get third in that final moto. I kept with the riders in front and just put in consistent laps, trying to keep the tow and not make any mistakes myself. It was difficult early on in the race, but to come back to third, just a second behind second place was proof to myself that I deserved to be there and I'm on the right track to really be amongst the podium spots all the time. I must also say congrats to Tim for winning the GP and to the whole of Team HRC for a great year. We won the first GP and the last GP and had a lot of good moments in between and I really enjoyed working with everyone. The Nations is up next and I'm heading there full of confidence."
Jorge Prado: "It was nice to race and not think about the championship! I was able to enjoy the moment. This season has been a dream come true. Thank you to the Red Bull GASGAS Factory Racing for all the hard work this year. We did this together."
MX2
Jago Geets: "I'm proud of what I did today, and I am proud of my whole season. I came back from two injuries, and it was still a good season for me. This weekend was not easy, but in the end, especially in the second race, I felt good on the bike and on the track and won the second race. It's nice to end my MX2 career with a win. Now, I'm looking forward to moving to the 450cc, which I will race at the Motocross of Nations, and hopefully, I will have a good season next year."
Simon Langenfelder: "I won the qualifying race and the first moto, but the second moto was not the best. To come back after injury is never easy, so I am happy that I did that and could take third in the championship. I am looking forward to the Motocross of Nations and then we will focus on 2024."
Andrea Adamo: "I still need a couple of days to think about the last week. It was very short! I'm really happy right now. The whole season was a challenge; to put almost twenty races together. I was the most consistent rider and that really helped me to reach my goal. For next year we will make a good plan, hope to have a good winter and I want to be stronger in 2024."
Kay de Wolf: "It is nice to end the season on a positive note – it has been an up and down year! It would have been nice to stand on the podium, of course, but we can carry this momentum into the Motocross of Nations and the off-season. Thank you to the team for sticking by me."
Thibault Benistant: "I could take some positives and some negatives from this weekend. I think I missed some race intensity because of the rounds I missed. But, overall, I had good speed; I just struggled to push at the start of the race. Now, I'm looking forward to building for next season." 
Roan van de Moosdijk: "Seventh overall is not where I want to be, but it is good to end with a solid race. Thank you to the Nestaan Husqvarna Factory Racing team for everything that they have done for me – I could not have asked for more from the guys here."
Kevin Horgmo: "I made a good start around the outside of turn one in the first race to hold sixth but I made a small crash on the second lap when the front wheel slipped away. It took me a few laps to find my rhythm again after that; I was strong again at the end with eighth and ninth just ahead of me but it was difficult to pass and I couldn't get by. I made another good start around the outside in race two but I was making too many mistakes on the first lap as the surface was so slippery after they watered the track and I lost my confidence for a few laps. I eventually got into my rhythm again to finish eighth but I felt my speed was good enough for better. That was the last race of my MX2 career; we had some ups-and-downs during the year but we never gave up and a huge thanks to the team; the highlight was definitely Turkey with the moto win. It was also my last GP with F&H so a big thanks for the last two years to everyone; we had some fun times together so let's end it strong now at the Motocross des Nations."
Lucas Coenen: "The results are not what I wanted, but I am pleased that I was able to hold onto fifth in the championship. It has been a solid rookie season, with some highs and lows, and I am excited to get to work on 2024."
Liam Everts: "In general it was a tough weekend but I got a bit better every session and that was a positive. Finishing 7th in the first moto I wasn't feeling too great; not much more to say. It was nice to end the season with a holeshot in the second though. I battled for a while and ended up in 5th for 6th overall. Mixed feelings to end 2023 in this way but it was a great season with three wins and eight podiums in total. I'm looking forward to the Nations now."
Rick Elzinga: "I dislocated my shoulder during the week, so I knew it would be a difficult weekend. In the first moto, I finished ninth, which was not too bad. I struggled to pass because I didn't want to take any risk with my shoulder being unstable. In Race Two, I had a much better start, but I fell, so I had to come back from dead last. That's about it. Top-10 in my first season in MX2. It's something to build on."
Sacha Coenen: "I felt good at the start of the weekend and my speed was good. I made some mistakes though. I threw away a decent start in the first moto, and in the second, with a crash and another error. Not the greatest but I know I was fast and I'll take that from today. It has been a difficult season. We didn't get the results we wanted but we'll work as hard as we can to make that better next year."
Jack Chambers: "It was tough coming back after breaking an ankle in Germany and missing three months of the season; I only took eight days off from physical training but you lose a little of the feeling with the bike during a long break like that. I only live thirty minutes from here during the season so this was like my home GP but I didn't get my starts this weekend. I ran eighth for most of race two and was ninth until the last corner when I made a mistake and lost two positions. It would have been nice to finish ninth but eleventh isn't bad. Now I'm looking forward to the Nations where I will race for Puerto Rico; when I went to watch last year I told myself I wanted to race the event one day."
Lead Image: Kawasaki MXGP
Love what we do? Please read this article as we try to raise £30,000.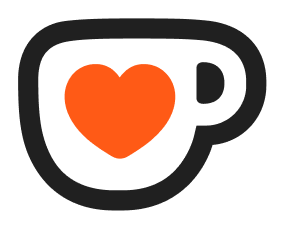 Support MX Vice on Ko-fi