Brad Todd – Top Brit Looking for Help!
Cumbrian ace looking for support to continue solid start to British campaign.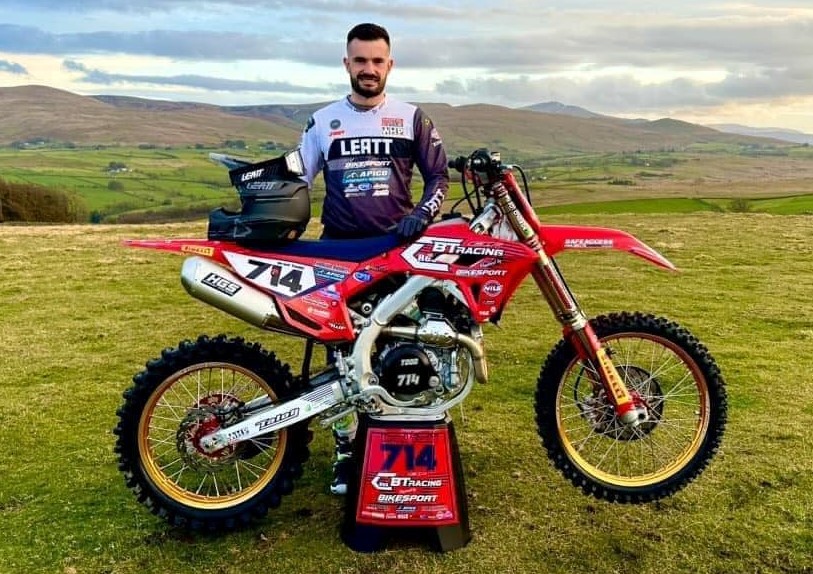 One of the top riders in the UK is looking for help to continue the championship series that has got off to a great start in 2023 – that is, on the circuit at least.
Words: Ben Rumbold | Featured Image: Brad Todd Social Media
Brad Todd, who finished a brilliant 6th in 2022 when racing a KTM, had just gone full time and was looking to take on the GP world at the age of 26, "in his prime" and determined to make the best of the opportunity. Over the winter, changes in the team he rode for meant that his deal evaporated, and instead of concentrating on prep for the new season he found himself searching for support to keep himself at the sharp end.
It's a sad reflection on the sport that a rider who, in the 1980s & 90s, would have been sticking a big fat #6 on his bike for the British Championship, is struggling to make ends meet whilst putting himself up to 5th in the Revo series after the first two rounds. Brad was also very hot to reply when MX Vice invited him onto our Great British Motocross Show, podcast, which you can access here.
In a post across his social media channels, Brad explained his situation:
"It's getting to the point where I'm starting to hit a dead end. I've been working hard to keep the dream alive and trying to keep on improving from last year. But while juggling work, training, riding and managing it all, it's quite a tough task to have taken on. My sponsors have been absolutely amazing for me and are really helping me prove my point this year.  All that being said these last couple of weeks I've had a stone go through the engine casing which needs replacing, fork guards smashed, holeshot device broken off, besides needing the usual sprockets/chains/mousse tyres etc to keep running. This all costs money unfortunately.
"Obviously doing the British Championship doesn't help, as I spend £120 to enter and at Lyng for a 7th and a 6th I got £170 which I'm still yet to receive."
"There are still lots of other costs to take into account. So again, anybody looking for some exposure or who is quite simply willing to help out with my racing, it would be much appreciated. I'm considering doing something each month for a different title sponsor to go where my "BT racing" logo is. My thoughts are it may give a company the chance to title sponsor briefly for a good bit of exposure. I can also put your logo up in the MX1 Championship standings for everyone to see."
To help at races, Todd has picked up an offer from the Ultimate Wheels/FXR/Thunder Road Honda team to work in their awning space, but that team is too fully engaged with keeping its existing riders on the circuit to help Brad any further. However, he is featured regularly on their excellent TMS Media video edits which come out each week.  As you can tell from the way he talks to us on the podcast, Brad is highly motivated and has a lot to offer a potential sponsor. Can anyone help? We'll leave the last word to Brad:
"If anybody would be interested in helping out then please contact me on social media or my email – [email protected] (yes brad with 2 d's on email). Thank you!"
We keep our fingers crossed for you sir! See you at Foxhill!
Inside Moto Show – Episode 2 with Jamie Buckingham
Jamie Buckingham from Leatt, talks us through his action packed 4 years.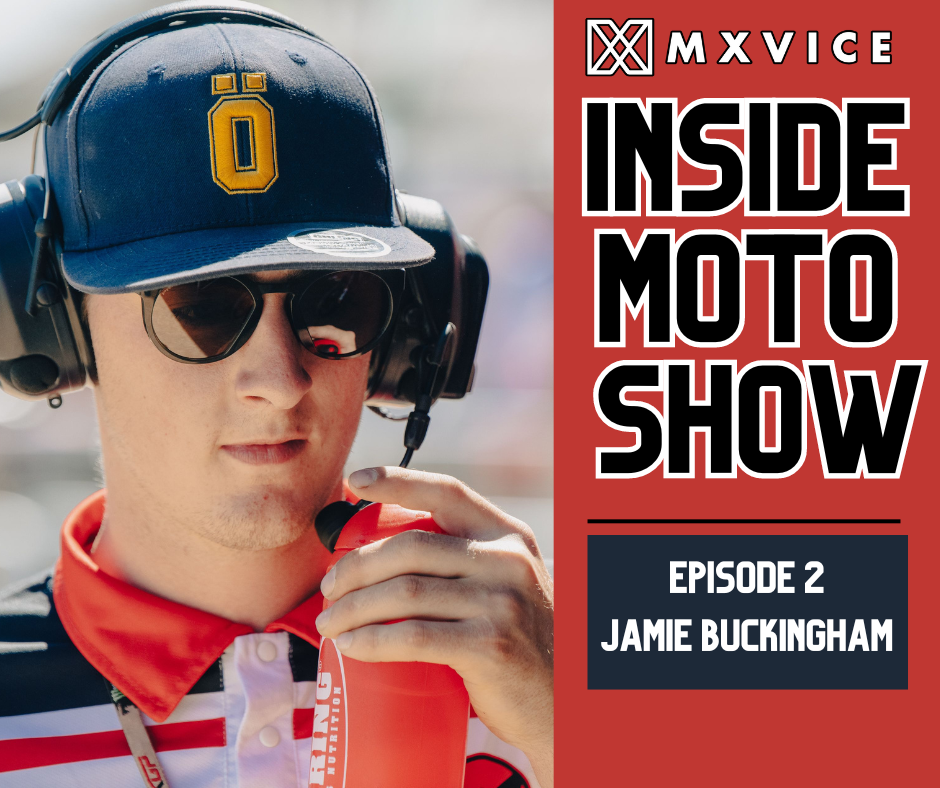 The Inside Moto Show returns this week with a popular figure in the MXGP pits. Jamie Buckingham talks us through his fast-tracked accent to working with Leatt in their marketing and athlete division. From helping out friends for free at Enduro GP to helping organise and maintain MXGP riders with the JWR Race team, it's been an action-packed four years, and we break it down in 60 minutes.
If you are wondering how to break into the Motocross and Motorcycle Industry, there are some fantastic examples from Jamie on making opportunities happen.
Entry Lists: AX Fest
See here.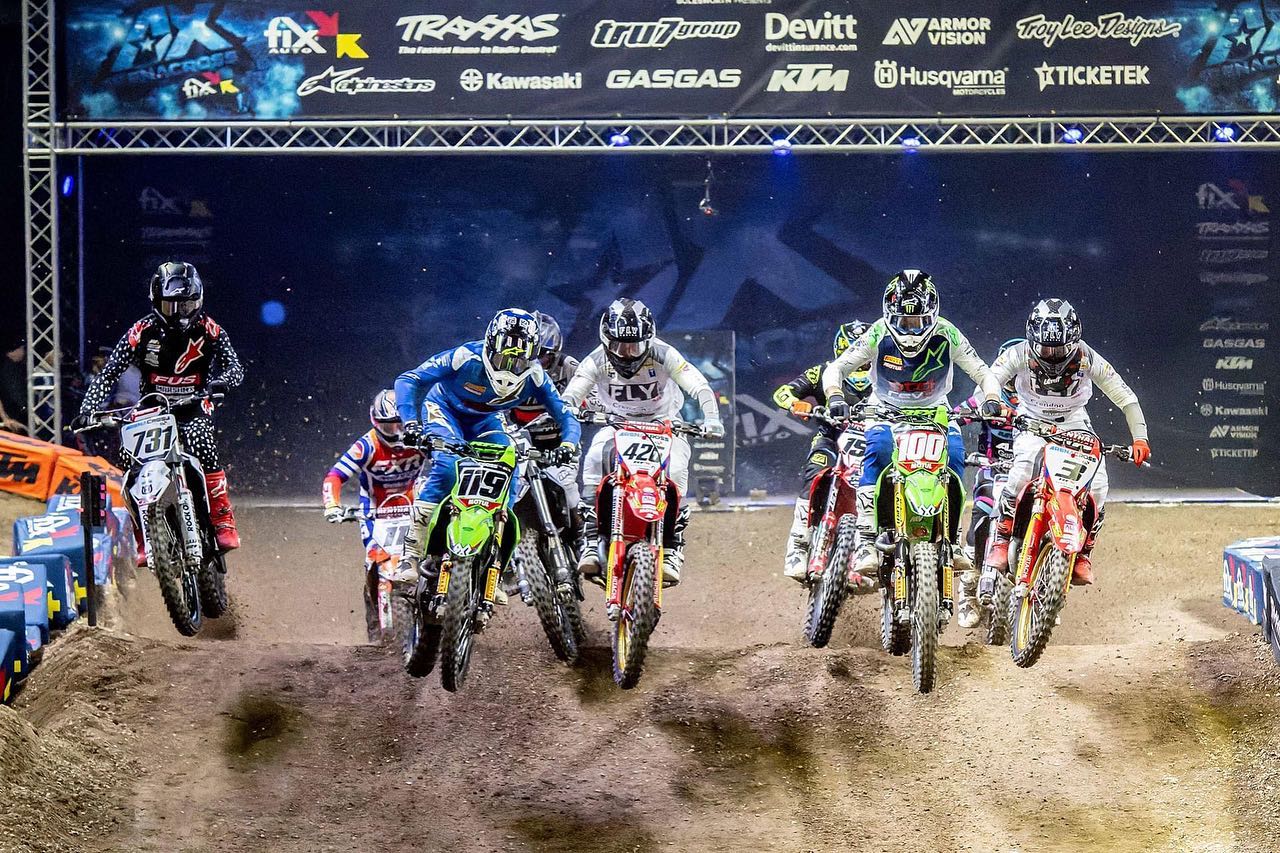 Check out who's on the entry lists for the AX Fest this weekend, as the likes of Tommy Searle, Conrad Mewse, Arnaud Tonus on a Stark, Adam Sterry, Billy Bolt and Jonny Walker will be in action.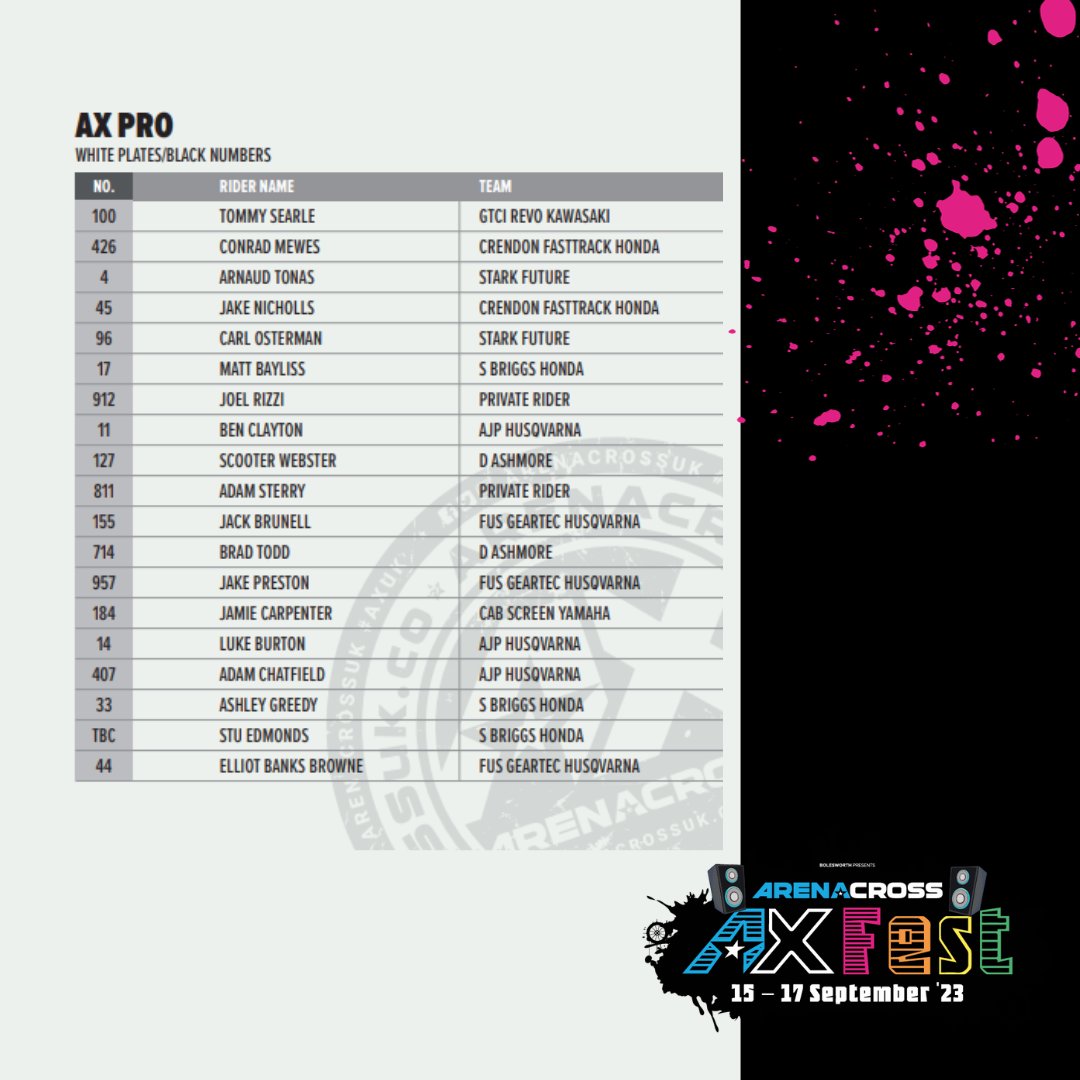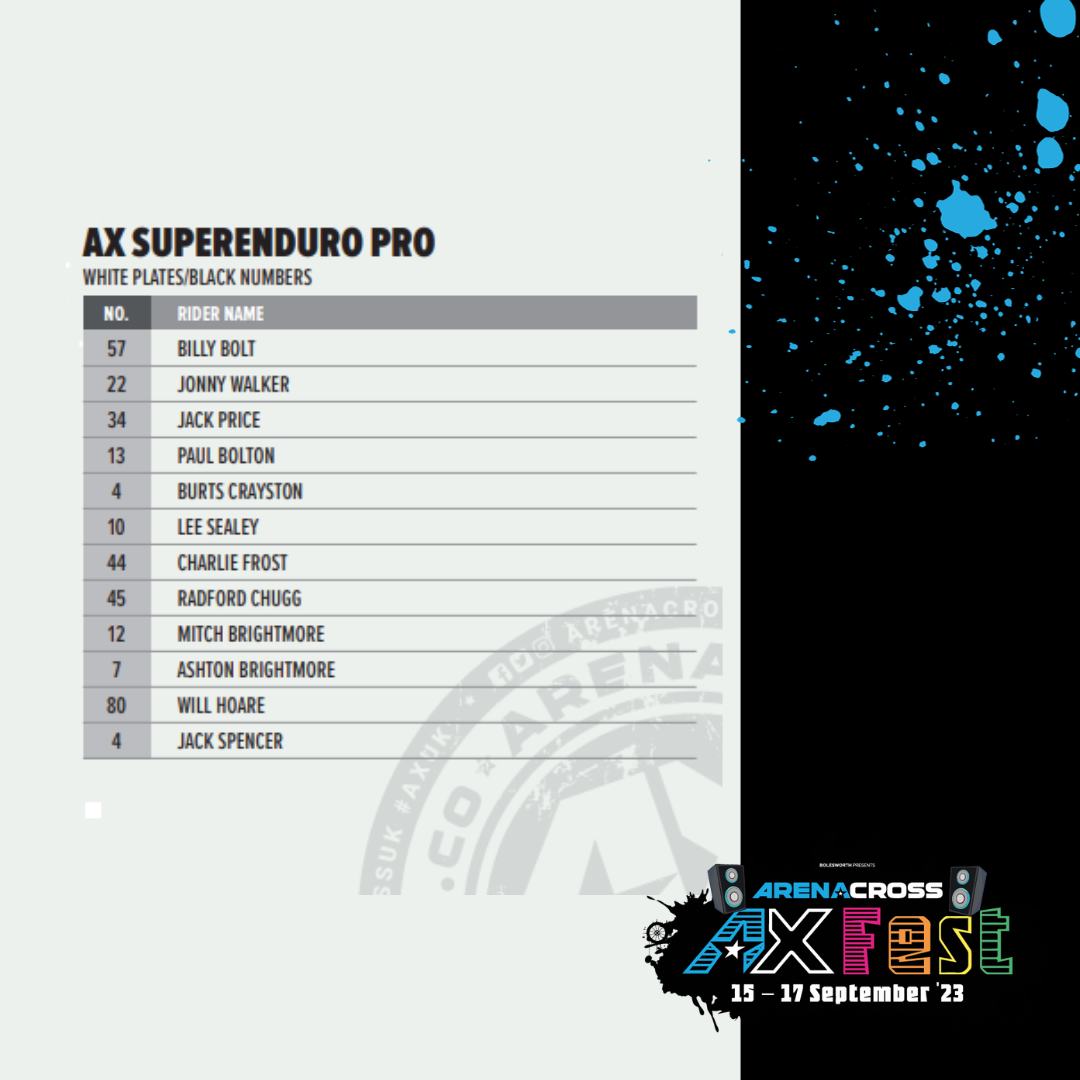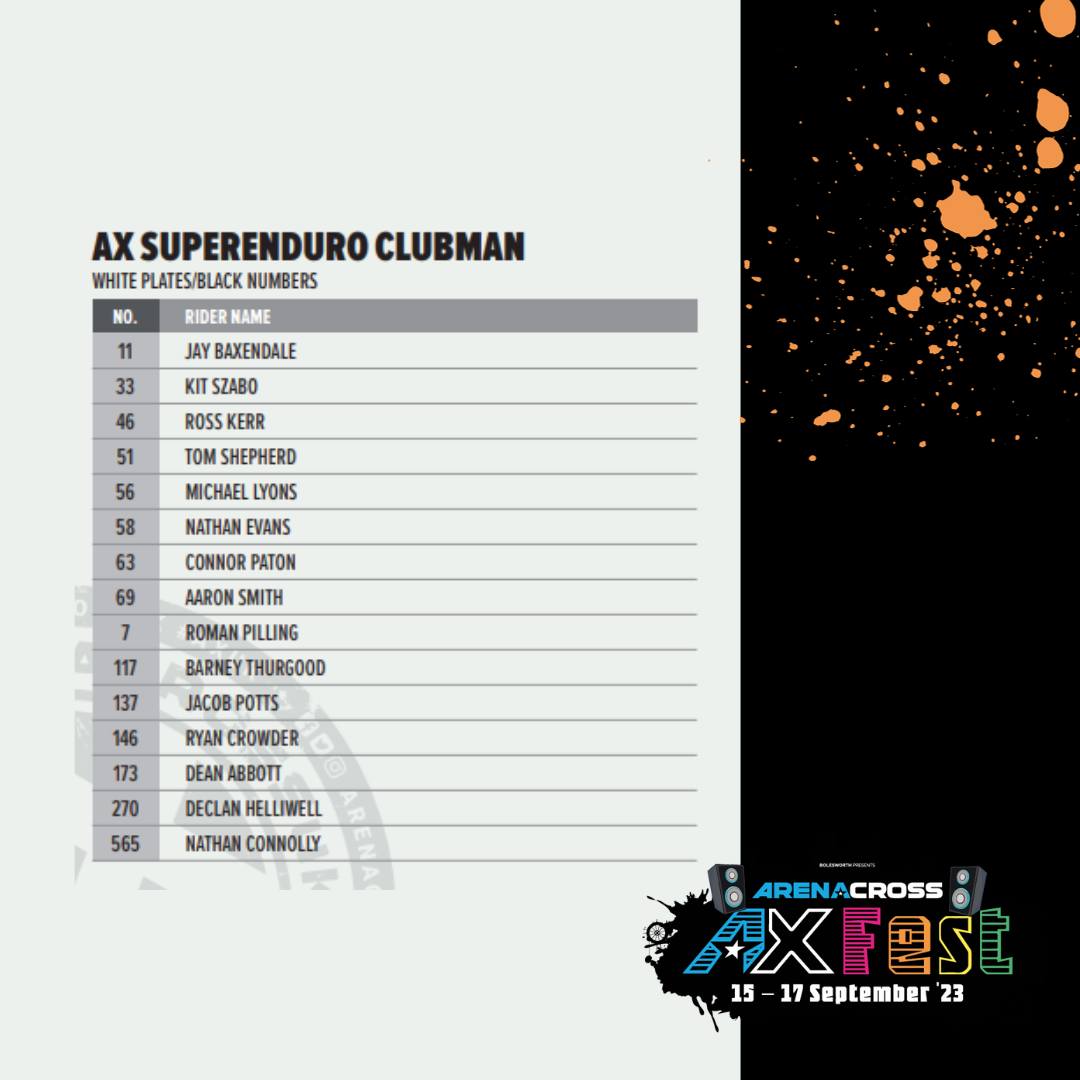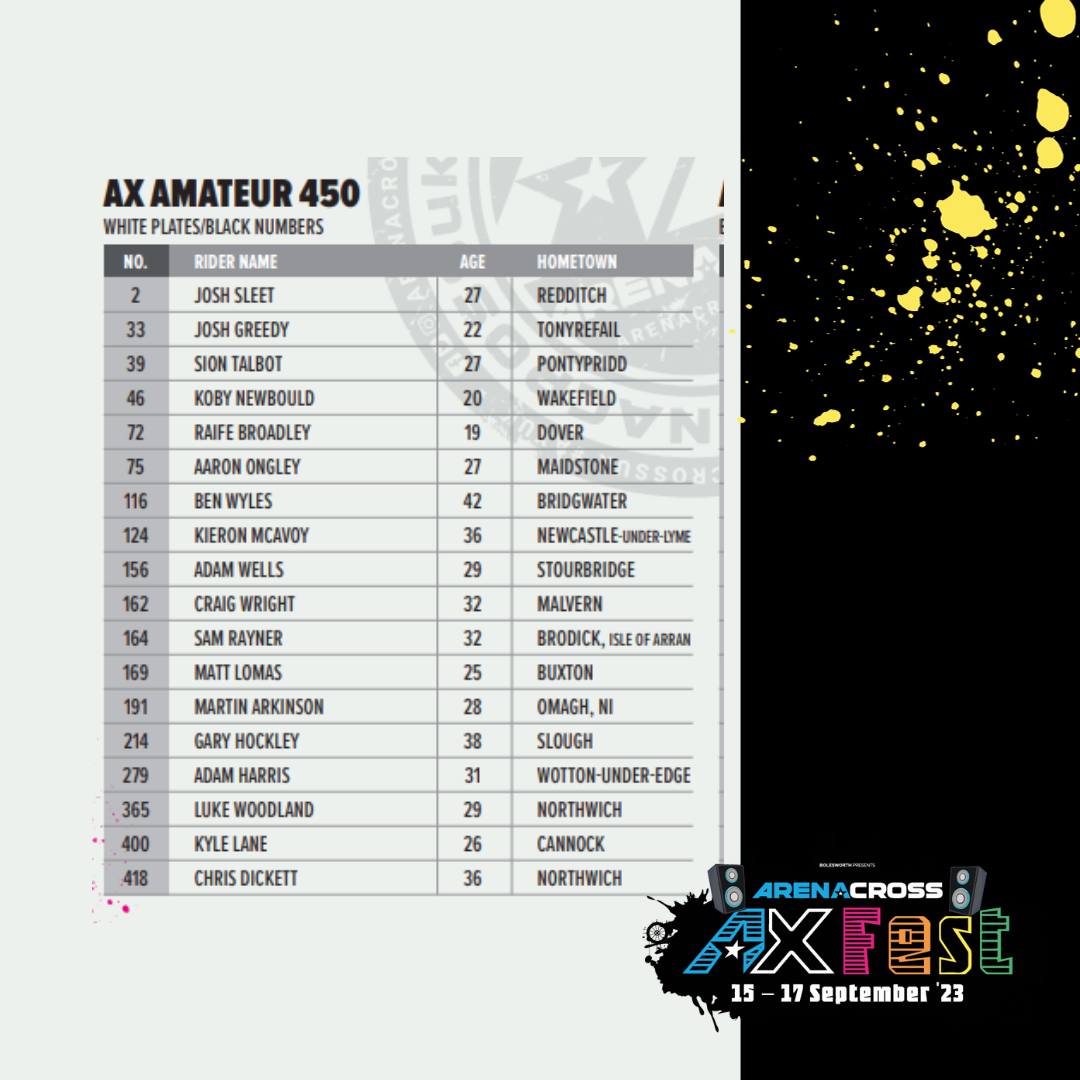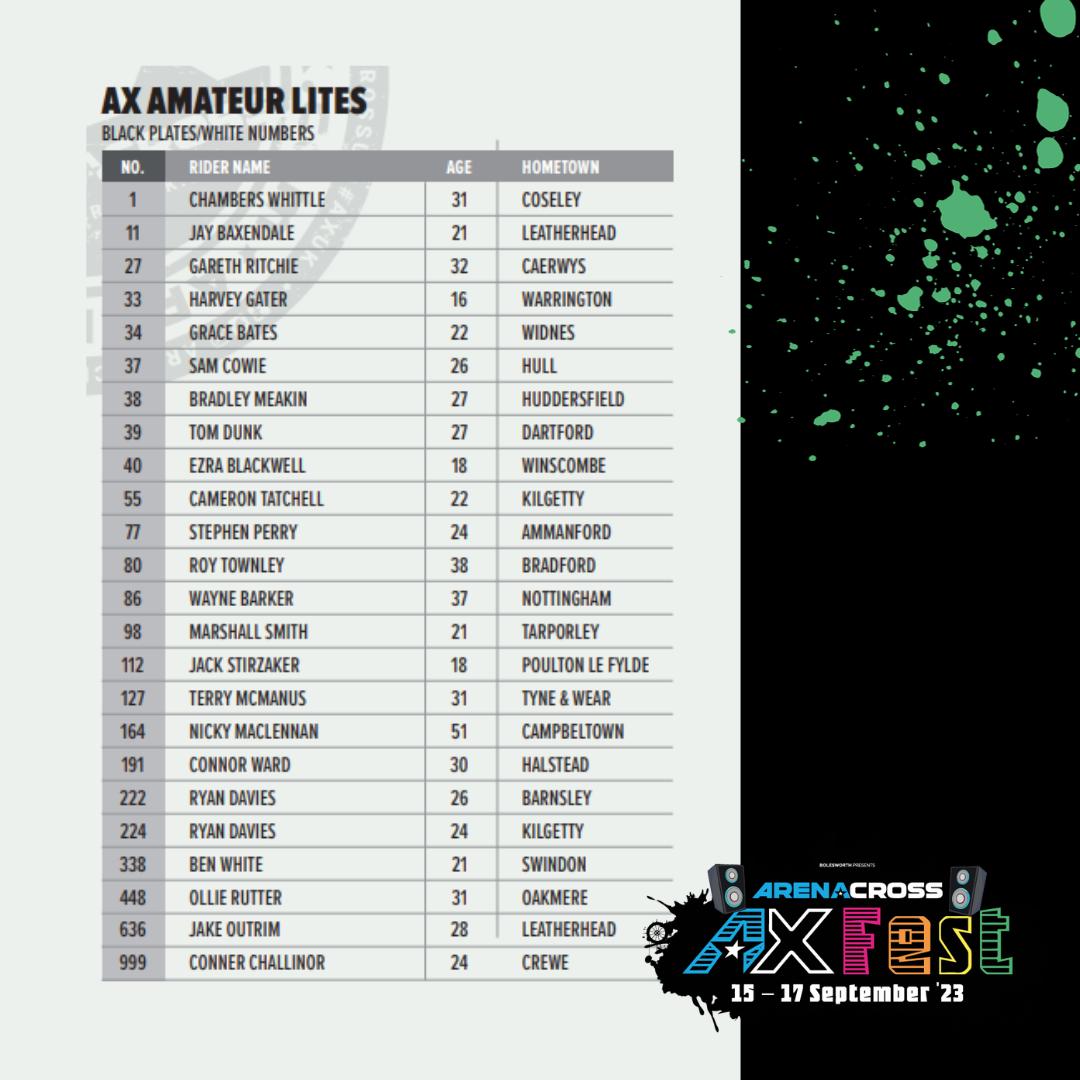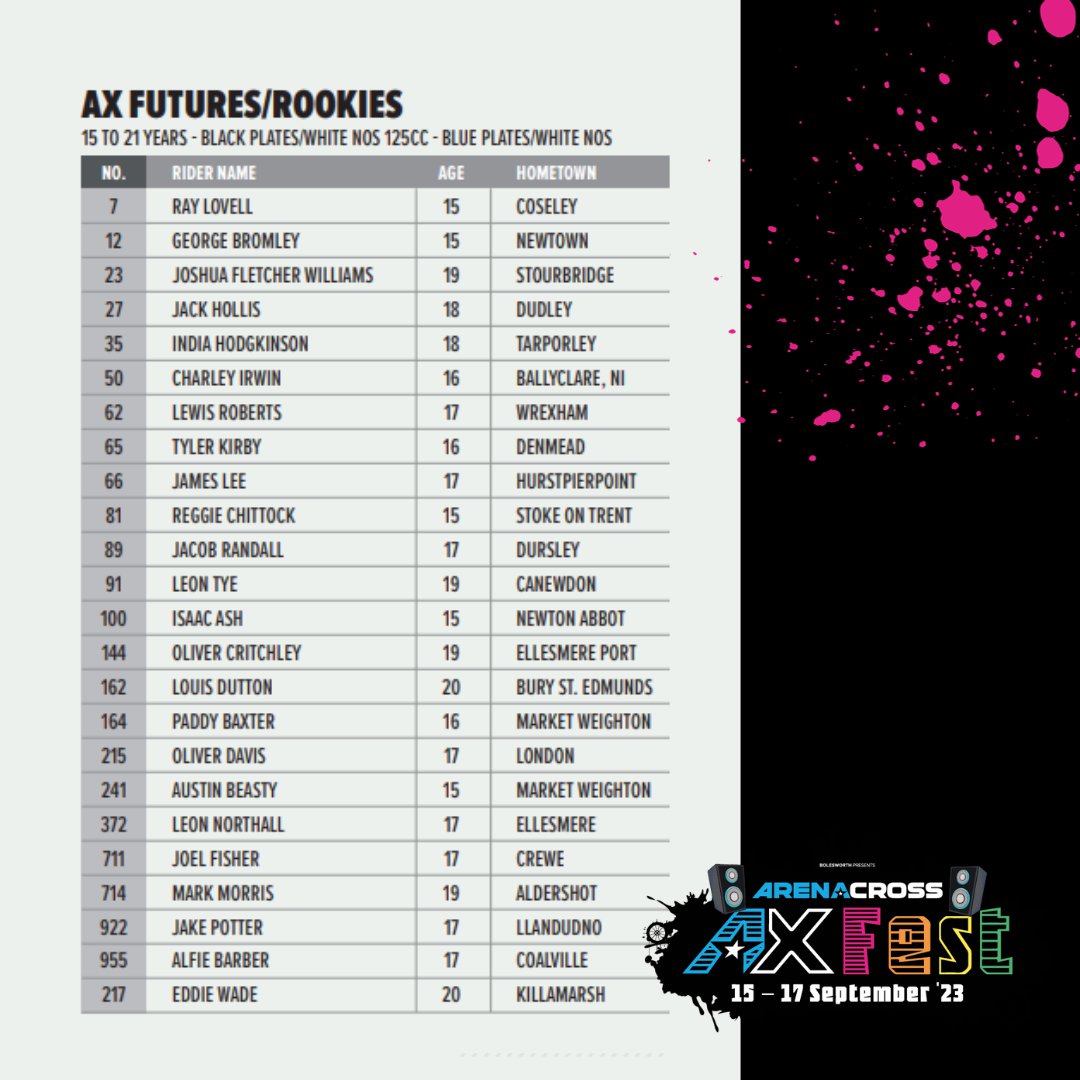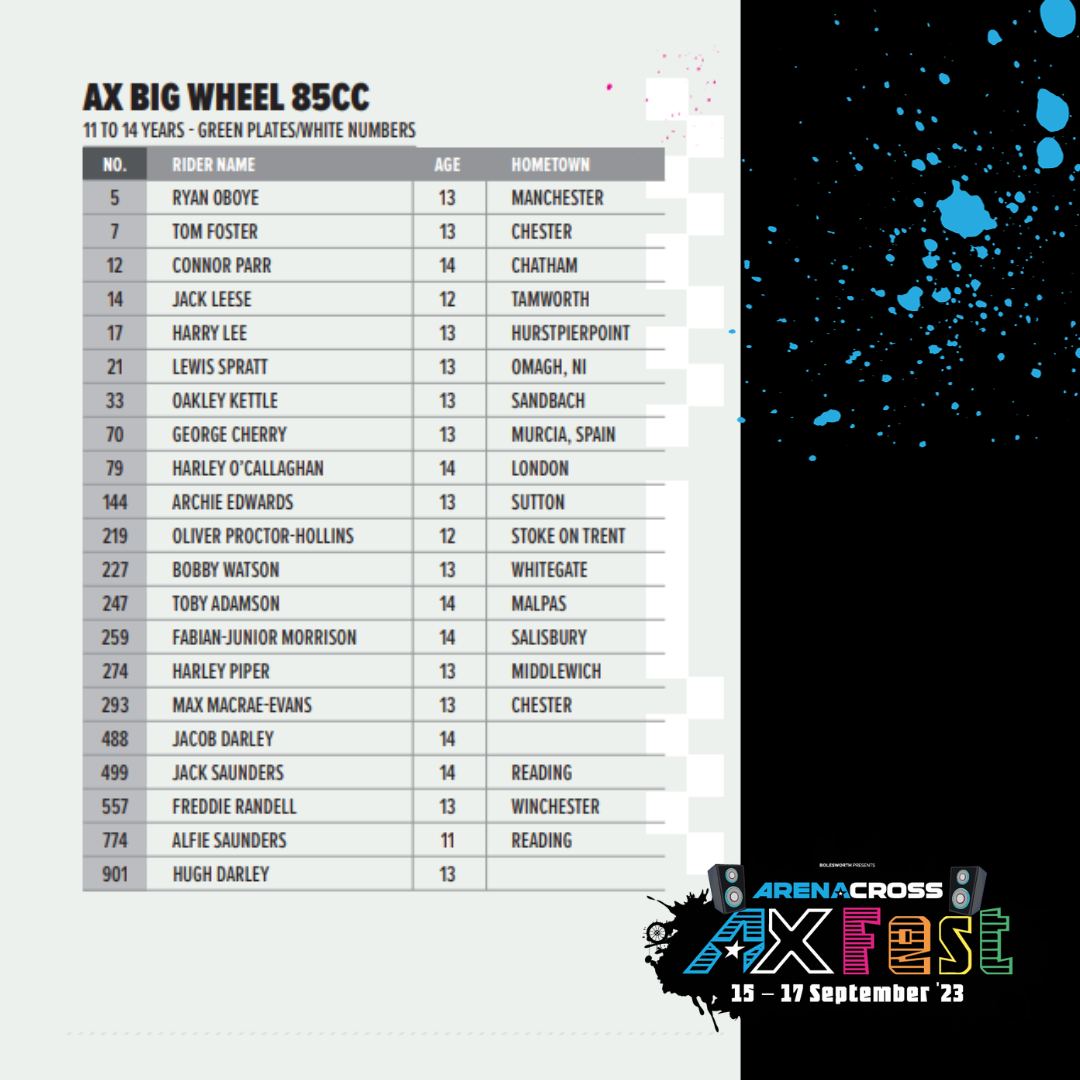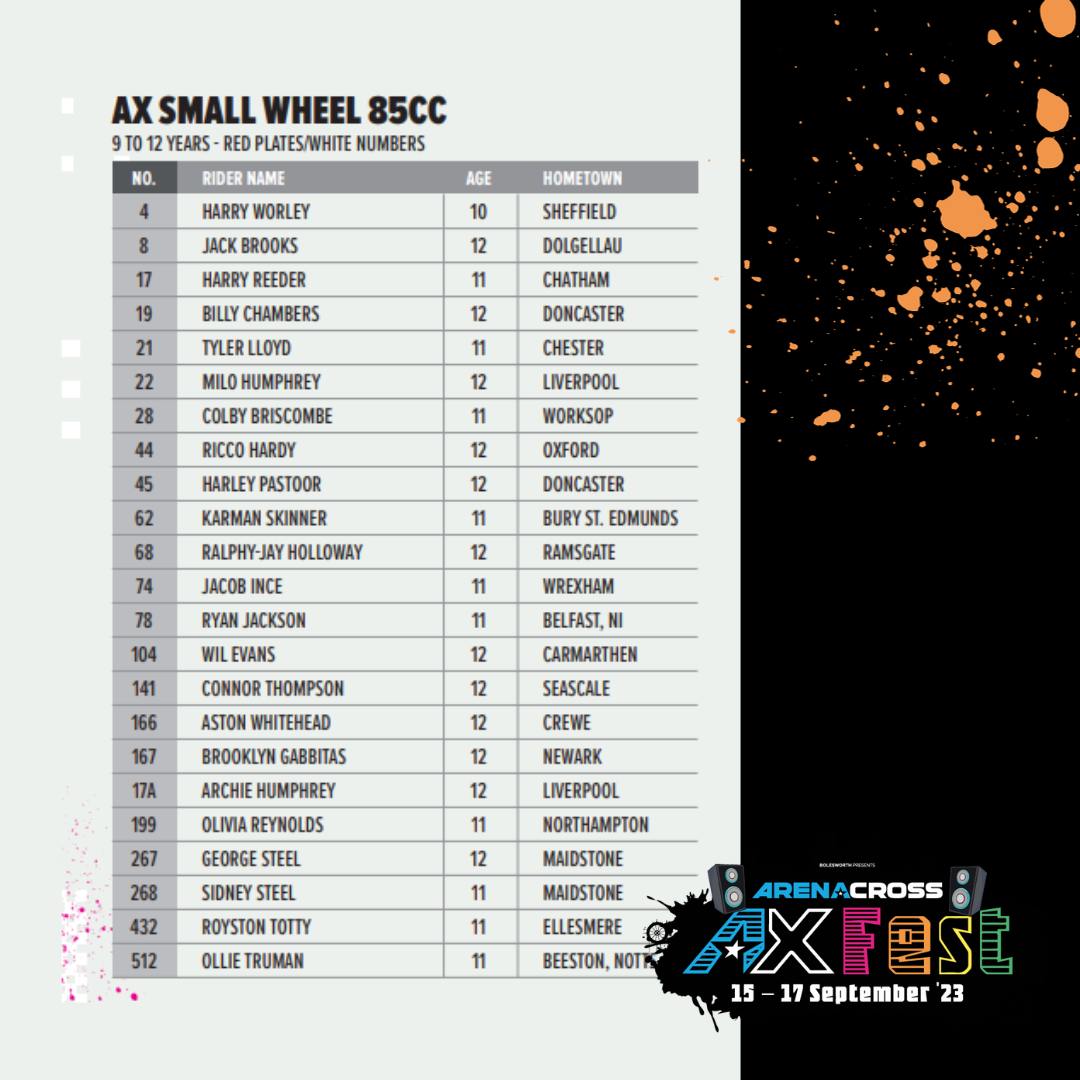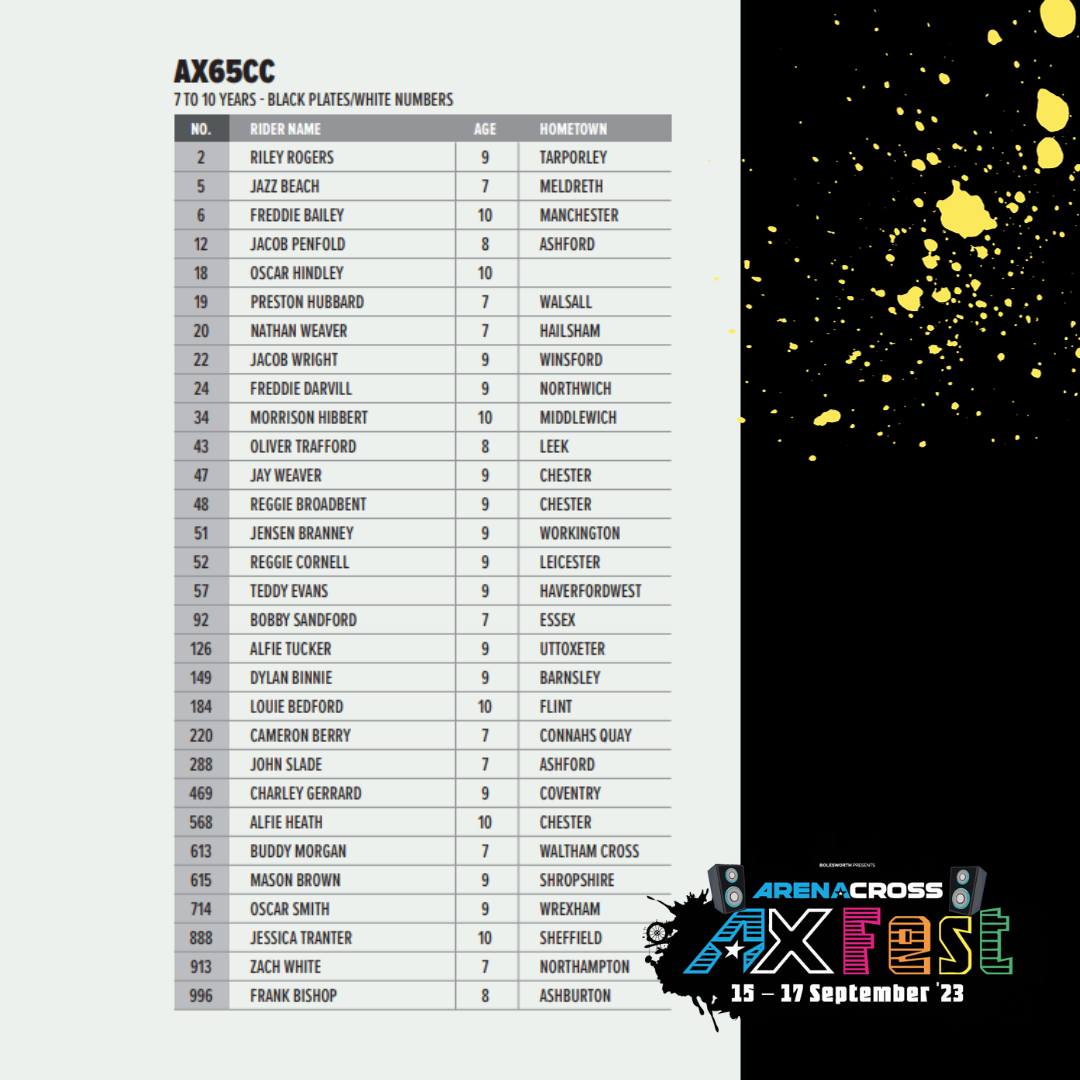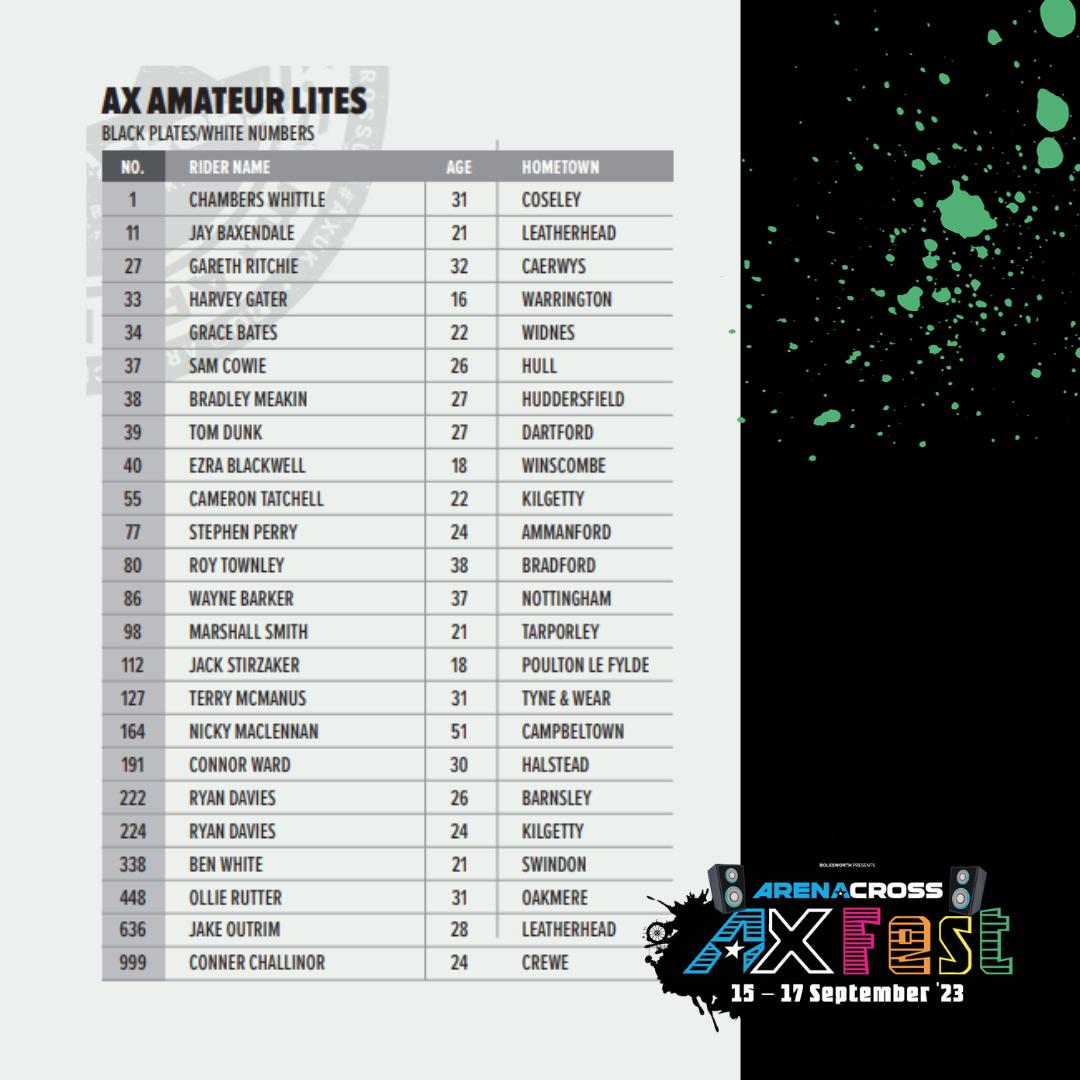 Lead Image: AX Fest
Love what we do? Please read this article as we try to raise £30,000.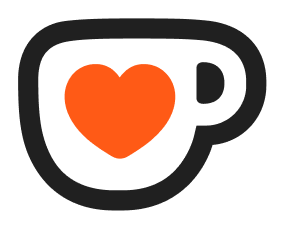 Support MX Vice on Ko-fi
The MX Vice Show Episode #143 with Isak Gifting
Listen now.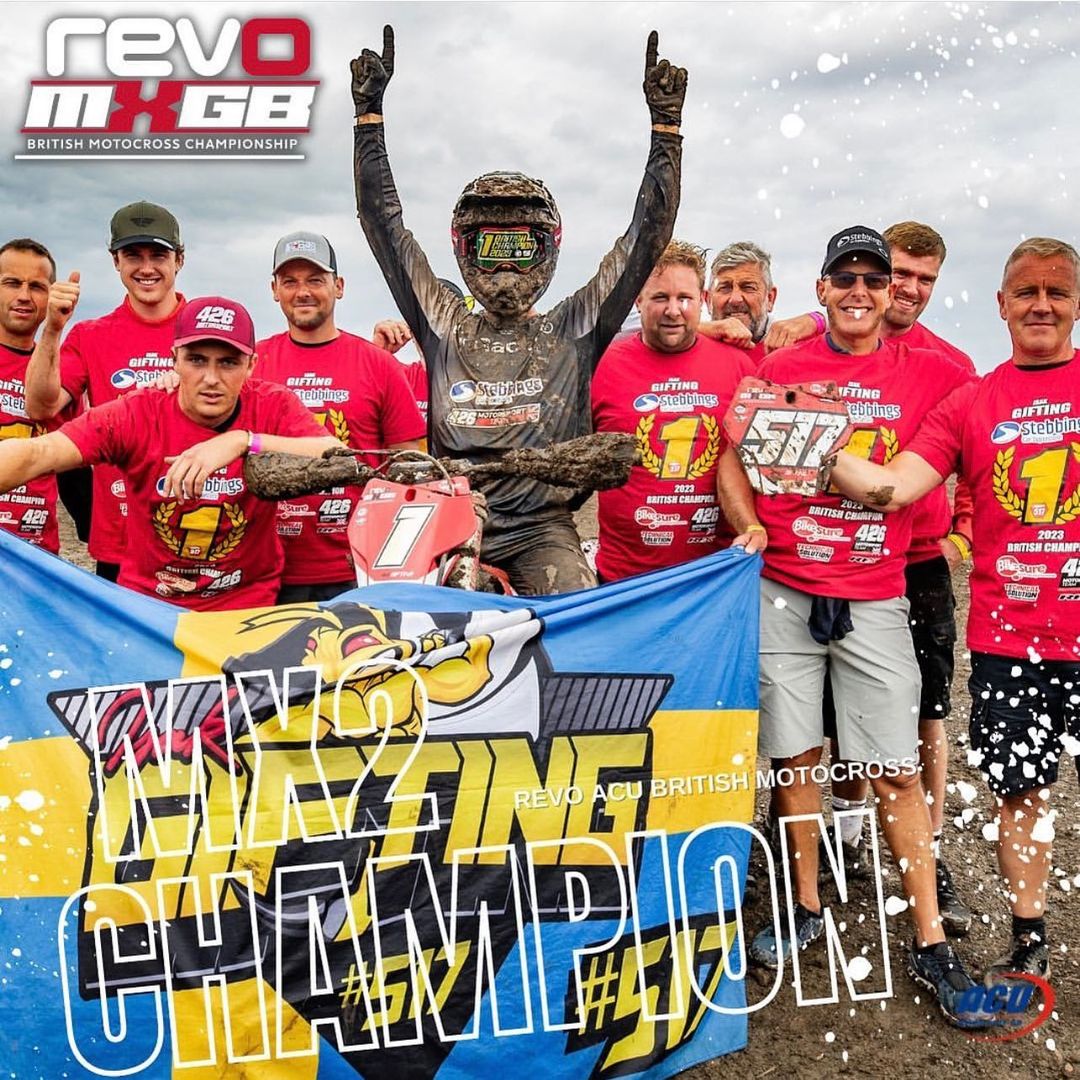 In the latest MX Vice Show, Swedish MX2 maestro Isak Gifting talks to Ed Stratmann about winning the British Championship, his challenging season so far, living in Paris, racing MX2 and the British, the state of play in Swedish motocross, his amazing program and much more.
The MX Vice Show is as always available to listen to on Spotify, iTunes, SoundCloud, Stitcher and Google Play. Thanks to Parts Europe, Scott, Acerbis, Fly Racing, AS3 Performance, ARMA nutrition and Even Strokes for their support of The MX Vice Show. If you would like to become a part of the show, don't hesitate to get in touch.
Lead Image: Revo ACU British MX Championship/Isak Gifting
Love what we do? Please read this article as we try to raise £30,000.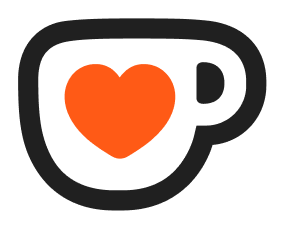 Support MX Vice on Ko-fi