This article is brought to you by SCOTT, who have just released their special edition Jorge Prado JP61 Signature Collection. Check it out here.

Looking right at home amongst the thousands of fans at the season opener in Argentina, Spanish superstar Jorge Prado enjoyed a fantastic weekend to kick-off his 2023 MXGP title assault.
---
Words: Edward Stratmann | Lead Image: Juan Pablo Acevedo
---
Coming into the new campaign having gotten a couple of pre-season hit-outs under his belt and made plenty of progress with the development of the bike, plus feeling fit and content with his solid body of work in pre-season training with Joel Smets, this preparation clearly held him in good stead to hit the ground running.
"I'm quite happy. We worked a lot on the bike. We got a lot of information from last year. So the team tried to do as much as possible to make me feel the best coming into the season," he explained in the pre-race press conference.
"I changed a little bit my preparation. I've been working with Joel Smets. I've been riding more in Belgium. I also went to Spain. I went to many places to be honest. And it was nice, it gave me a different motivation. And I feel quite confident in myself. So we'll see how it goes."
Showing immediate speed and adapting superbly to the ultra-fast and challenging track, grabbing third in time practice and eye-catchingly winning the qualifying race served as a testament to his class.
Carrying his impressive momentum and pace into race one, Prado launched out of the gate to claim the Fox Holeshot. His lead didn't last long, however, for Ruben Fernandez blew by him immediately, as Prado slotted into second behind his countryman in front of his adoring supporters.
Riding smoothly, picking his lines intelligently and remaining patient, the 22-year-old clicked off the laps coherently while wisely studying his adversary and the circuit to prepare for a move.
His time then came 10 minutes in when he breezed by Fernandez at the top of the hill after getting superb drive and masterfully scrubbing the two preceding jumps. Clever, precise, incisive and calculated, this assertive move then set him on the path for a commanding victory.
Taking full advantage of the battle raging on behind between Fernandez, Romain Febvre and Maxime Renaux, he built a nice buffer swiftly to allow him to control the moto out front and ride his own race.
Renaux and Fernandez then crashed, thus eliminating the chance of any late pressure, thus enabling the Galician to cruise home to a brilliant victory, which was his 64th race win.
The #61 then ripped a customarily excellent start in the second stanza to emerge in third in the early exchanges. Fernandez and Jeffrey Herlings then got by to relegate him to fifth in a hectic first lap. Prado then engaged in a captivating battle with Renaux, as each man took turns of occupying fourth in their tense tussle before the #959 pulled clear.
The Frenchman crashed around the midway point of the race to give Prado fourth back. But it wasn't long before the hard-charging Jeremy Seewer dropped Prado to fifth again.
After this, Prado just managed his race in a considered fashion knowing he'd be on the podium and would have the points lead courtesy of his qualifying race triumph that earned him 10 points even if he did drop another spot.
Glenn Coldenhoff and Febvre then swiftly closed in on him near the end. Coldenhoff crashed while in pursuit, though, leaving Febvre as the only man who could realistically catch him. And the Kawasaki maestro scythed past in the final stages to push Prado, who was struggling with the deteriorating track, to sixth to ensure he finished third overall behind Fernandez and Herlings.
By the numbers, the fact he posted the fastest lap time in the qualifying race by almost a second and recorded the best lap in the first moto, plus had the fifth quickest time in moto two, accentuated what a quality weekend he had.
"I think that I need to be happy, after winning the qualification heat yesterday and the first moto today. The second moto was not perfect, but I am very happy about my riding. I am really happy that the next race is in sand because I feel great on my MC 450F in those conditions too. Hopefully we can extend our gap in the championship," insisted the technically proficient hotshot.
Holding the red plate ahead of the MXGP of Sardegna, the former two-time MX2 World Champion will be eager to translate his form from Argentina into the sand of Riola Sardo that should suit him very nicely indeed.
Although it's only one round, many upsides can unquestionably be extracted by Prado from the opener, for he had his starts dialled, was consistent and measured in his riding and was satisfied with his machine on his way to winning two of the three points scoring races.
Acting as a wonderful confidence booster and a positive step in the right direction, this was an ideal way to start his 2023 title tilt, in a season where he's set to be one of the main protagonists.
Motivated, healthy and content with everything on and off the bike, all the stars appear to be aligning that the time could be now for him to fulfil his dream of becoming MXGP champion.
Only time will tell if he, in fact, can, but things are currently shaping up beautifully for the inordinately gifted Spaniard.
Love what we do? Please read this article as we try to raise £30,000.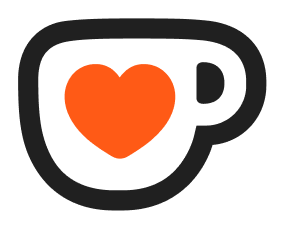 Support MX Vice on Ko-fi