Viewpoint: Missing at RedBud
A tip of the hat to the stars sat at home.
The Motocross of Nations, which will be held at RedBud this weekend, is going to be absolutely incredible. There is simply no doubt about it. The entry list includes a phenomenal mix of stars from across the world and all of those have a reason to boast about their respective accomplishments. It is difficult to believe that there are some incredible riders who are not actually in Buchanan, Michigan currently.
Marvin Musquin is the most noteworthy, following the debacle with Team France in the weeks prior to the Motocross of Nations. It looked as though he had a second chance, following the injury that Romain Febvre sustained, but he declined the invite and was right to do so. A significant amount of time, six weeks exactly, had passed since the last round of the Lucas Oil Pro Motocross series and he obviously did not spend that time preparing for an outdoor race. Musquin had absolutely no reason to jump onto an outdoor track after Ironman, so why would he? It is a shame that politics have stopped a world-class rider, who deserves to be on the starting line at RedBud, from taking part.
Romain Febvre is obviously missing too, as mentioned previously, after sustaining a concussion and broken rib at the Grand Prix of Turkey at the start of September. Team France were already limping into the MXoN, after ignoring Marvin Musquin, but this was really the final blow. Those former world champions are going to be watching the action from the comfort of their own homes, along with another recent champion. Tim Gajser was not given an option to go, as Team Slovenia could not afford to send a team, but he is completely fine with that decision, because he desperately wants to get some metalwork removed from his jaw.
Would those riders have had an impact on the individual classification in each division? There is absolutely no doubt about it. Musquin could win on any given day, no matter who he is lined up next to, so losing him is a shame. Febvre and Gajser are also capable of winning, of course, but the chances that they would have done it here would have been very slim. Both guys have been hot and cold during the FIM Motocross World Championship this season, as they have faced their own problems, but would have slotted into the top five quite comfortable. Febvre has always stepped up at the Motocross of Nations, no matter the conditions or location.
There are some lesser riders missing as well, who would have undoubtedly strengthened the field. Arnaud Tonus had his sights set on the Motocross of Nations for a lot of the season, even though he was unable to race at all. Tonus dislocated his shoulder in February and finally hopped back onto a bike at the end of August. There were around six weeks left for him to prepare for this race, but he realised very quickly that he needed more time. It is worth noting that Team Switzerland almost lost Valentin Guillod as well, as he fractured his shoulder blade at the Grand Prix of Turkey and withdrew from the final round over the weekend. It remains to be seen just how competitive he is.
Finally, as if this edition of the Motocross of Nations could have even handled more stars, there was a good chance that Chad Reed was going to be chosen to represent Team Australia. Reed chucked his hat into the ring well in advance and even started training. Motorcycling Australia, the federation over there, eventually decided to go in a different direction though. Kirk Gibbs, Hunter Lawrence and Mitchell Evans will be racing for Team Australia this weekend. It is actually a stronger team than it may seem to an uneducated fan. It is not impossible for them to slot into the top five at the end of a weekend, but having Chad Reed would have helped.
Analysing those who are missing in this fashion really makes one appreciate how many stars the sport has to offer currently. The respective series in Europe and the United States, as well as in other continents, are clearly in a healthy position with so much talent to choose from and attempt to put into the public eye. For now, however, all eyes are on the Motocross of Nations.
Words: Lewis Phillips | Lead Image: ConwayMX
FLY Racing debuts EVO LE Podium Racewear at SMX Finale
Check it out now.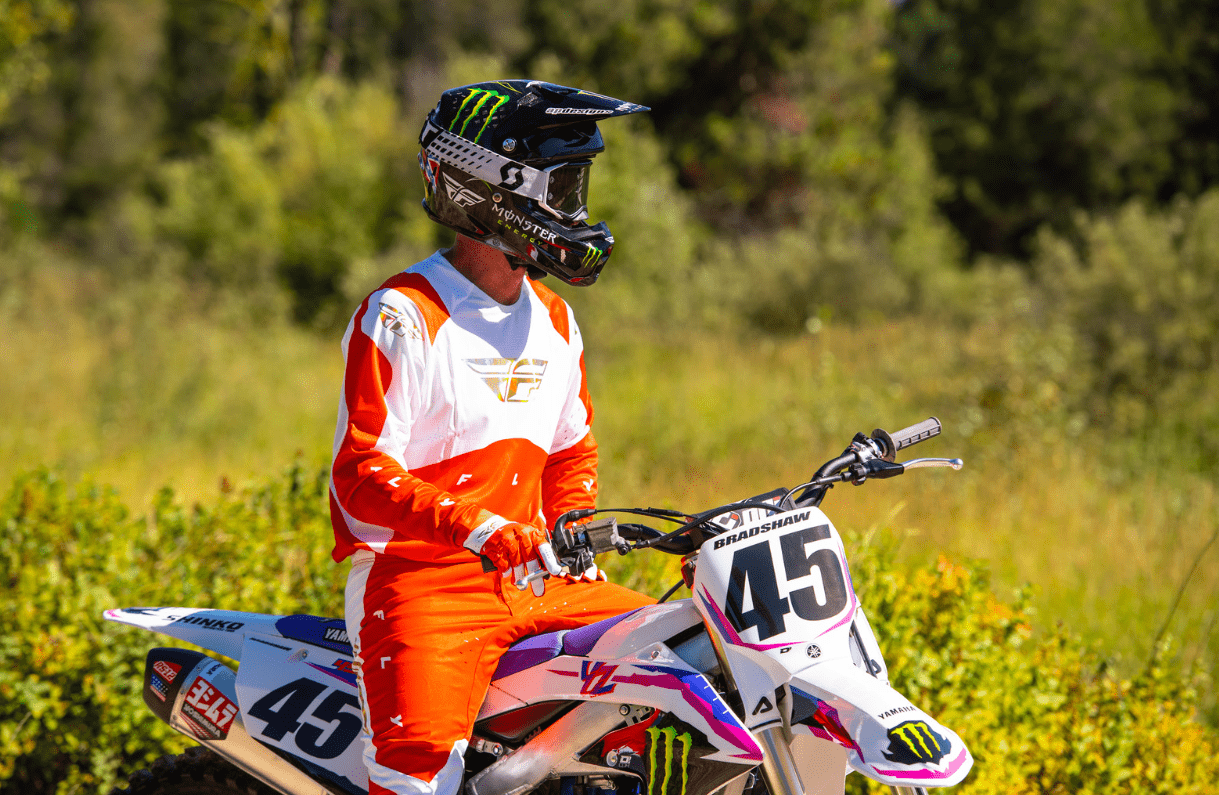 FLY Racing is excited to launch its newest Limited Edition Racewear, EVO LE Podium. The EVO-DST line has long been known as the ultimate in premium racewear. Proudly boasting an industry first BOA Closure System in 2016, this line is a favourite amongst our pro athletes for its best-in-class performance and cherished by consumers for its durability. 
---
Words: Press Release | Lead Image: FLY
---
Watch for FLY Racing athletes to debut the EVO LE Podium line at the SuperMotocross World Championship Finale in Los Angeles, California, on September 23rd, 2023. 
About FLY Racing
FLY Racing is committed to developing the highest quality apparel, accessories, and hard parts for whatever sport you love. Inspired by racing, driven by adventure, and crafted for performance, FLY Racing has been working hard since 1998 to bring you the best gear in the market.
About Western Power Sports 
Based in Boise, Idaho, Western Power Sports (WPS) was incorporated in 1960 and distributes over 150,000 products, including offroad and street motorcycle, ATV, snowmobile, and watercraft parts and accessories to thousands of dealers nationwide. WPS joined Arrowhead Engineered Products in January 2022. WPS is currently the fastest-growing nationwide delivery system of powersports industry products. It delivers these products through its regional warehouse network, with locations in Idaho, California, Georgia, Pennsylvania, Indiana, and Texas. WPS strives to bring powersports dealers the best in service, product, and delivery—a formula that's proven very successful over the last 63 years. 
Must-See Moto Videos Of The Week
See all the action here.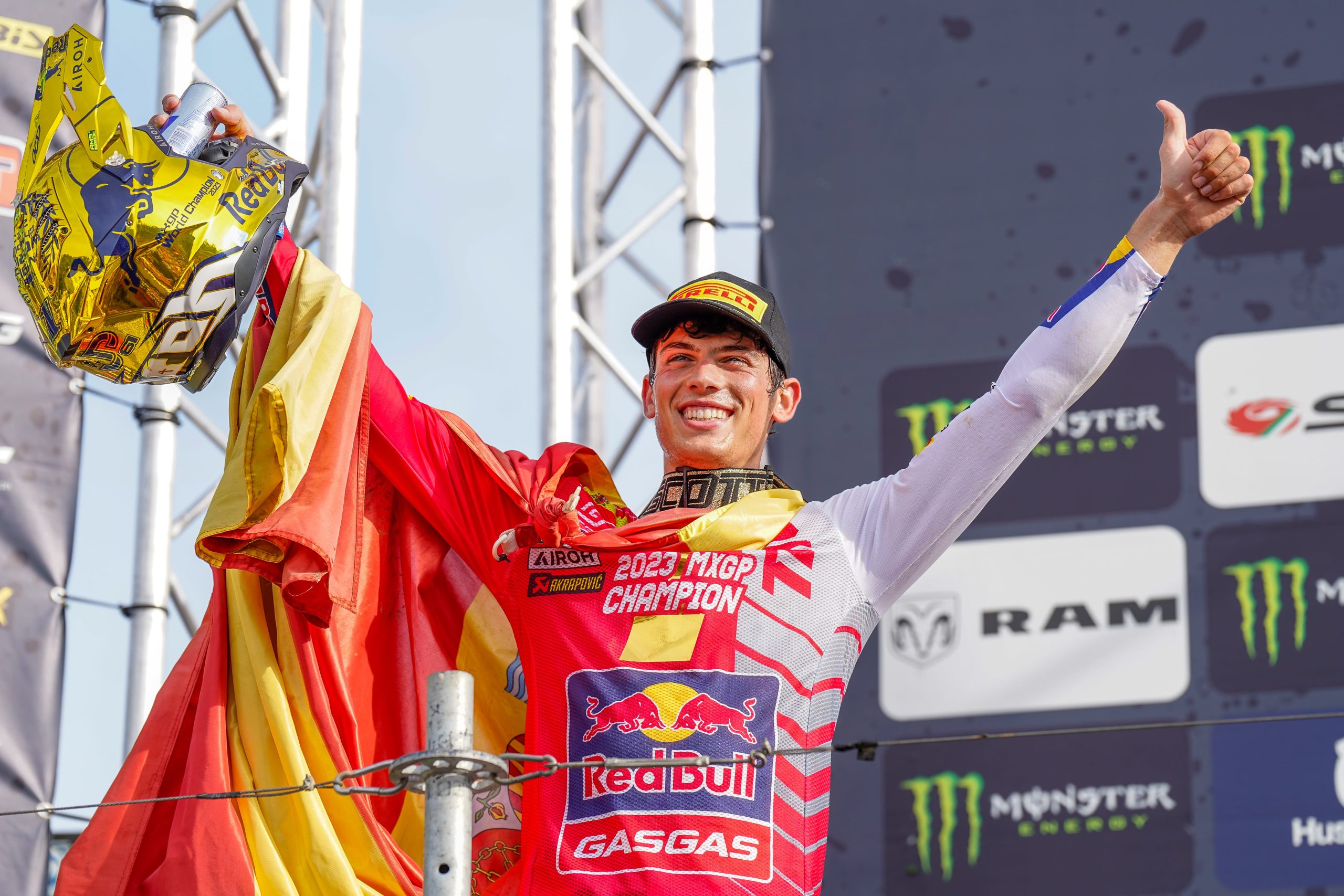 Check out some of the must-see moto videos from the world of motocross and supercross in this week's segment, including great stuff featuring MX Slo, Tommy Searle, Christian Craig, Haiden Deegan, Joel Evans, MXGP, SMX and more. Lead Image: Lorenzo Resta.
Suzuki RM250 1989 WFO on modern track | Mxslo.TV *NO MUSIC PURE 2 STROKE* – MXSLO
TEAM USA PREPS FOR MXoN | Christian Craig, Aaron Plessinger & RJ Hampshire Get Ready for France
THE FINAL ROUND | COOLUM | AUS PROMX 2023 – Joel Evans
SMX Insider – Episode 43 – SMX World Championship Final Preview
"NOT THE MESSAGE YOU WANT TO SEND!" CHICAGO SMX REWIND / Bubba's World w/ James Stewart
#39 WHAT WENT ON AT AX FEST & WESTON BEACH RACE PREDICTIONS
THIS IS ONE OF THE BEST MX EVENTS I'VE EVER RACED | AX FEST Tommy Searle
Mindset Of Champions – Dave Thorpe & Conrad Mewse
THE WILSONS IN THE USA, RIDING ELI'S STAR YAMAHA, SITTING OUT OF IRONMAN
ClubLife – The Postseason: RND 2 CHICAGO
EP.17 | Behind the Gate | Mind the Gap | Season 2023
"Winners Take All" | LA Coliseum Prep!
Between The Races Podcast: Jeff Emig
Legend shares his insights.
In the latest Between The Races podcast, legend of the sport Jeff Emig speaks to James Burfield and Ed Stratmann about his incredible racing career, MXoN, WSX, the joy he gets from commentating, business, the commitment and sacrifice needed to get to the top and much more.
The Between The Races podcast is always available to listen to on Spotify, iTunes, SoundCloud, Stitcher and Google Play. Thanks to Fly Racing, Monster Energy, Fox Racing, Parts Europe, Scott, Bell Helmets, Acerbis, AS3 Performance, Kawasaki UK, KTM UK, O'Neal and Even Strokes for supporting the show. If you would like to become a part of the show, don't hesitate to get in touch.
Lead Image: Jeff Emig/Pirelli
Love what we do? Please read this article as we try to raise £30,000.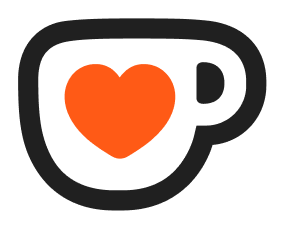 Support MX Vice on Ko-fi