Speaking ahead of the MXGP season opener in Argentina, Jeffrey Herlings understandably made a point of downplaying his chances after missing the entire 2022 campaign.
---
Words: Edward Stratmann | Lead Image: Juan Pablo Acevedo
---
Although he'd enjoyed a few solid hit-outs at Hawkstone, Arnhem and at Lacapelle Marival, with him winning the latter two events, the flying Dutchman knew he'd take time to recalibrate to the intensity of racing at the elite level.
When asked by MX Vice recently on how long he believes it'll take for him to return to a level resembling his peak, his response made for intriguing listening. "It will require not one or two races, but it will require five, six or seven races, I guess. I mean, if you haven't raced for 14 or even 15 months at a high level, you know, that's hard. It's been a long time off," he insisted.
He then added this on his expectations prior to the first stop on the calendar: "People can say whatever they want, but I know I'll not be a podium guy in Argentina, that's not what I'm aiming for. I want to be a podium guy by round four or five and start winning from round six or seven.
"It's such a long series now, we're not doing like 40 but like literally 60 motos now. It's going to be a long year so I prefer to just try to be around fifth in Argentina. I think that could be realistic and then just work from there. I think that track suits me a bit better right now and we'll see."
Settling into the weekend steadily by bagging 10th in the qualifying race, this outcome was somewhat in line with his tempered expectations heading into the crusade.
Come Sunday and all the signs were pointing towards him enduring a solid yet unspectacular day at the office when he went 10th quickest in the warm-up over a second behind pacesetter Jeremy Seewer. But the Red Bull KTM star strikingly roared into life in the motos to emphatically exceed his ambitions to record a brilliant second overall by virtue of his 4-2 finishes.
To start with his first race, and, despite getting off to a decent start to emerge in fifth, he instantly dropped back to eighth, with him forced to build steadily into proceedings, as he methodically went about adapting to the relentless early intensity.
By the time he reached the finish line jump, seventh was where he stood, which was solid considering his situation and given the chaotic first lap antics.
Roughly five minutes in, the #84 found his way past Glenn Coldenhoff, with this propelling him into fifth behind Maxime Renaux.
Riding with a terrific blend of power and finesse, there was much to admire about how he negotiated the waves, the testing rhythm sections and the ultra-fast turns on the challenging circuit.
Holding firm where he was while he gathered information on line selection and where time could be made up time from the others ahead of him, the Bullet seemed content sitting just off the main group.
Ramping up his speed around the midway point, next on his list was Pauls Jonass, who he shot by without fuss, and Renaux, who he overtook following the Frenchman's nasty spill, to blast him into fourth.
Herlings then rekindled his rivalry with Romain Febvre, as the pair duked it out for the proceeding few laps. Dealing with severe arm pump and the flowing Frenchman, the former two-time winner at Argentina was satisfied slotting in a few bike lengths off the rear wheel of the #3.
Come the final ten minutes and Jonass and Coldenhoff began to pile on the pressure on the great man, but he dealt with their harrying admirably by keeping his cool and maintaining his position. But when the blistering Renaux came through, it was interesting to see Herlings let him by, knowing he probably couldn't match the hard-charging Yamaha hotshot.
Although he was relegated to fifth, fourth was swiftly regained, with him profiting from Ruben Fernandez's mistake.
From here, Herlings notably kept up the pace of Renaux while eye-catchingly keeping Fernandez and Jonass at bay to claim a deserved fourth. Not bad at all for his MXGP moto since 2021.
Producing a similar start in the second race, a determined Herlings found himself right in the thick of the action again from the outset. Wanting to impose himself, Herlings muscled his way past Renaux and Jorge Prado briskly to launch into third one minute in.
The #41 was next on his radar, and Herlings assertively breezed by him as well with a calculated manoeuvre in his quest to catch leader Fernandez.
Relishing the battle and focused on the task at hand, it was a joy to watch him flexing his muscles so soon. After his authoritative opening and recognising the #70 was flying, he wisely opted to keep his powder dry and sit behind the Spaniard.
While he gradually lost ground on the HRC sensation as the moto progressed, there was no panic from the experienced heavy hitter, who instead was intent on managing his own race and physical condition.
Around seven seconds down by the halfway mark and doing a tremendous job of fending off Jonass, the final stages of the race were all about conserving energy and keeping concentrated.
And this is precisely what he did, for this meant he was ideally placed to stave off the scintillatingly fast Seewer in the dying embers to hang on for second to claim a terrific second overall.
Bringing it home strong in his first elite level outing for such a long time, it was little wonder the 28-year-old was content with his comeback. "I got better throughout the weekend. I haven't raced these guys for sixteen months and that amount of time means you should not underestimate the class," he reflected.
"I have done hundreds and thousands of laps in training but you cannot replicate the intensity of racing here. Every session was getting a little easier and I don't think it is bad to get second. If I had this option beforehand then I would have taken it. I just want to keep on building up my race rhythm now."
By the numbers, the fact he logged the third and second fastest lap time in the first and second moto respectively underlined his outstanding speed.
Deserving tremendous credit for being right up there already, this result served as testament to his formidable mentality and dogged work in his recovery and in pre-season training.
Set for an entirely different challenge in a little less than two weeks when the series heads to the sandy confines of Riola Sardo, it'll be unmissable seeing how he fares, especially given his comments that the bike is not fully dialled in on the soft stuff yet.
Having exceeded his goals and gotten through the opener with flying colours, all eyes will be firmly fixed on the Bullet, who's now raised the bar and put his competitors on notice that he'll be a major player from the off – not five or so rounds in as he initially predicted.
Love what we do? Please read this article as we try to raise £30,000.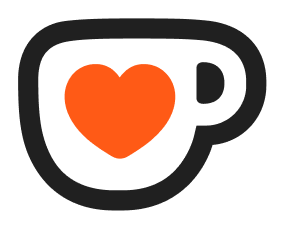 Support MX Vice on Ko-fi