Heading into the MXGP of France, there'd been seven men that had appeared on the podium in the premier class this season, with Jorge Prado, Jeffrey Herlings, Maxime Renaux, Romain Febvre, Ruben Fernandez, Glenn Coldenhoff and Mattia Guadagnini all achieving the feat.
---
Words: Edward Stratmann | Lead Image: Ray Archer
---
One pilot that was surprisingly absent from the list was Monster Energy Yamaha maestro Jeremy Seewer, who many rightfully had as their championship favourite for 2023 following his nigh on flawless pre-season.
In scintillating form and expressing how comfortable he was with the new bike, his exceptional preparations appeared to have him primed for a full title tilt this time around.
Disappointingly things didn't go to plan at all to kick-off his crusade even though he's shown that he's had great speed on many occasions, with a combination of bad luck, mistakes, illness and bike setup issues ensuring he's uncharacteristically struggled.
With overall finishes of 7-6-11-11-5-6 in the opening six rounds, the Swiss speedster was importantly building some solid momentum of late, which was illustrated by his three consecutive moto holeshots and improved riding and results.
Entering the French GP, an event that has traditionally treated him well, having enjoyed a week off to recover from his sickness that hindered him in Spain and to refresh mentally, Seewer cut a rejuvenated figure prior to the race. "I enjoyed the weekend off at home, relaxing and working on my jeep. I know Villars, I have raced there in the past for the GPs and also for the Swiss Championship, but I have heard that they have changed it a lot. So, I am curious to see, and I look forward to it," he told the Yamaha website.
"I have lots of happy memories from the French GP, especially last year. I always love racing in France, the French fans are very loud and passionate, and I love this. The goal this weekend is to be back on the box. That is what I am working for."
Handing the treacherous track astutely and relishing racing in front of a plethora of his loyal Swiss fans that made the journey to Villars Sous Ecot, Seewer claimed a sensational overall victory by virtue of his 1-2 moto finishes to become the eighth man to reach the podium in MXGP.
Absolutely sensational out of the gate, the fact he kept up his scintillating starts was crucial towards giving him a platform for success, for he ripped the holeshot in the qualifying race and both motos.
Adjusting superbly to the brutal track conditions that was especially savage on the Saturday before they flattened it for the Sunday, as riders posted lap times nearly 15 seconds faster on race day, Seewer highlighted his class by shining throughout.
Supremely balanced, confident and expertly finding the limit between pushing and remaining smooth, he negotiated the demanding surface with aplomb on a weekend where many fell victim to the conditions.
In control, parlaying power and finesse and so intelligent in his line selection, the fans were treated to a masterclass in race management and skill in what was his 171st straight GP (as pointed out by Paul Malin on the broadcast).
By the numbers, the fact he was first in warm-up, second in free practice, third in time practice, bagged the fastest lap time in both MXGP motos and was also the only rider in the 1:53s in the opening race underlined his blistering speed.
Moreover, his pair of holeshots in the races also propelled him to five in a row and level with Prado on six for the season, as he's clearly found the formula to blast out of the gate rapidly and consistently.
Further upside could be extracted from how he's now banked 40 points in the qualifying races, which is still someway off Prado's tally of 56, as things are definitely falling into place for him at present.
"This weekend I managed to stay out of trouble, and it looks like we have solved the problem with the starts because I have been up front on the start for the last few races," he reflected.
"It was amazing today. The fans were incredible, and I have never seen the start straight that full. This track is close to Switzerland, so there were many Swiss fans and French fans for Romain (Febvre). The atmosphere was amazing, and it felt like a kind of revenge after the Swiss GP didn't go to plan. To race in front of so many Swiss fans and to give them a win feels so good. They deserve it, and looking ahead, I want to keep building my form and going ahead with a smile."
With him making fantastic progress in recent weeks, culminating in his outstanding triumph in France, he'll be hoping this will be the catalyst he needs to get back to his best.
An athlete that's so good for the sport with his charismatic and likeable personality, it's only positive for everyone involved in MXGP to have a healthy and fully fit and firing Seewer at a level resembling the peak of his powers.
Immensely talented, reliable, durable, so dedicated to his craft and unquestionably one of the finest exponents of the sport in the world, Seewer showcased just why he was viewed as the man to beat this year even if his campaign hasn't gone as he would've liked.
The challenge now will be maintaining this momentum, but with his starts fully dialled and his riding where he wants it to he, watch out for the #91 to continue to go from strength to strength and produce many more clinics just like he did in France.
He's too good not to.
Love what we do? Please read this article as we try to raise £30,000.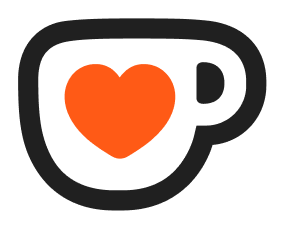 Support MX Vice on Ko-fi