ACD RACING PARTS introduces the Swingbar: a new generation handlebar using the latest technology and aeronautical material
See here.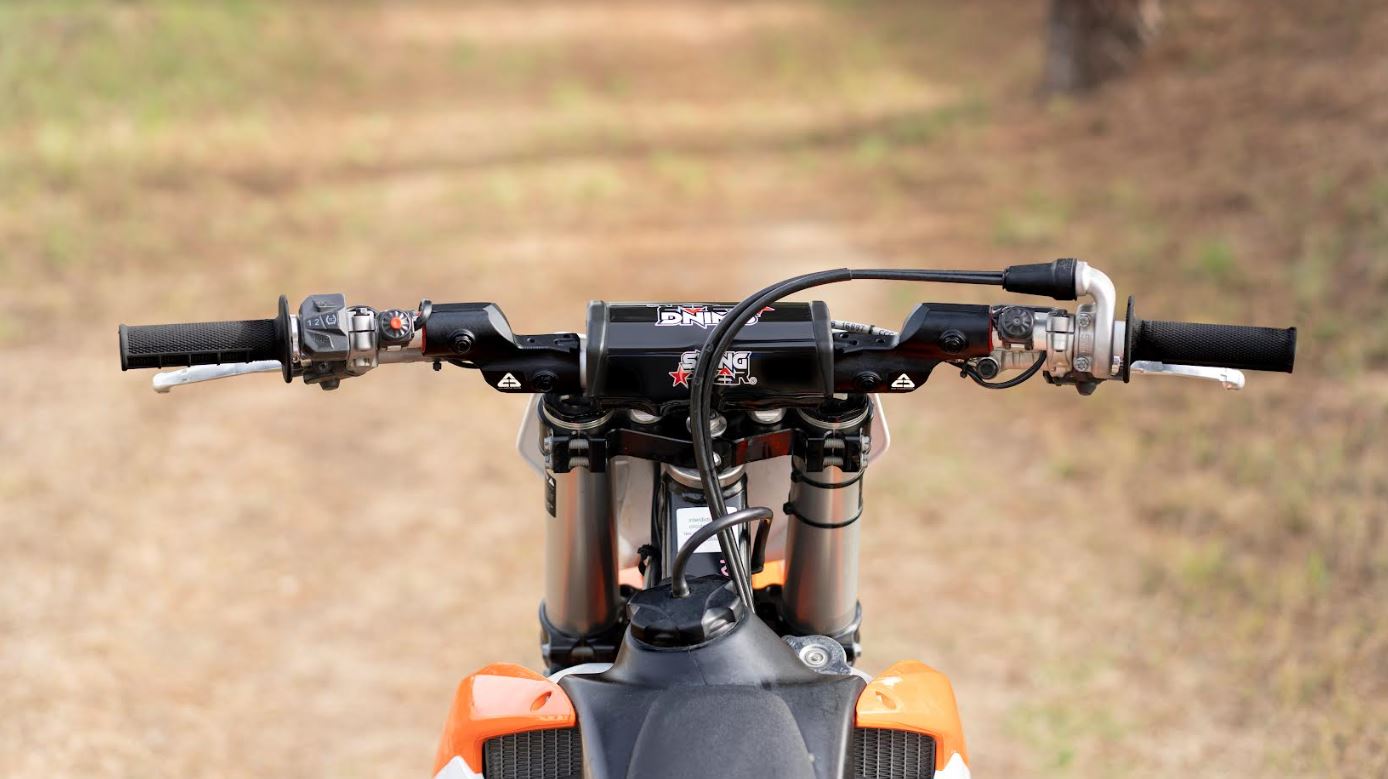 The SWINGBAR extends the life of your handlebars. Quick and easy component replacement allows geometry change and repair.
ACD Racing Parts, manufacturer of accessories and parts for MX, enduro and trail motorcycles, presents the innovative Swingbar handlebar. In its initial phase, it will be available for MX and enduro bikes and promises to guarantee its riders extreme resistance, unmatched comfort, improved control and stability, quick and easy repair and the option to customise the riding position.
---
Words: Press Release | Lead Image: Supplied
---
From its headquarters in Girona, Spain, ACD Racing Parts has made its mark in global markets with presence in Europe, the United States, Canada and Australia. Clients, such as Yamaha, Honda, KTM and Kymco have consolidated the brand's reputation and recognition in the industry.
Behind the design of the SWINGBAR is Cédric Choffat, CEO of the company, with more than 3 decades of experience in the Off-Road sector, as a former rider in regional and national competitions in France. His knowledge of the sport and the needs of riders is reflected in every detail of this innovative handlebar.
Advantages tailored to the real needs of riders
The SWINGBAR is made with high-strength aeronautical aluminium, being the only product of its kind made from alloy 7075. This combination is stronger than what is typically used in the industry as it prevents tube bending and gives the handlebars their exceptional impact resistance, allowing riders to face the most challenging situations with absolute confidence.
The SWINGBAR reduces hand and forearm fatigue and pain (Arm Pump) thanks to its two shock absorbers that reduce vibrations when riding over rough terrain, as well as when doing jump receptions. It protects your scaphoids by reducing the possibility of breakage, providing greater comfort, improved control and reduced fatigue during use which significantly reduces the risk of accidents.
Weighing 1075 grams the SWINGBAR is evenly distributed over the full width of the bar, reducing the shimmy effect.
SWINGBAR modular design is one of his pillars: it offers different geometries that allow adjusting the angles and heights of the cockpit. All this is achieved by simply replacing the two pieces that interconnect the tubes, allowing each rider to find his or her ideal riding position. Thanks to their two m6 threads, the connecting pieces are designed to receive accessories such as camera supports, GPS support, rear-view mirrors, etc.
The SWINGBAR also stands out for its ease of transport. Its geometry allows the handlebar ends to be removed, making it easier to move the bike in vehicles with limited width, providing space for spare parts. In the event of a crash, a single tool, the Allen key, allows quick and easy repairs. Thanks to the insertable nut, it is extremely easy to replace a part, making the replacement process even easier and faster.
The quick repair of the SWINGBAR is also a "game changer" for Off Road riders, allowing them to reduce downtime. In addition, it is economical in the long run, as the parts are sold separately without the need to replace the entire handlebar. In case of damage just replace the effected parts.
Next: The Trail-Adventure
ACD is already in the prototyping phase for the Trail-Adventure segment versions to be launched on the market in the next months.
Exclusive pre-sale, the opportunity to improve your Off-Road experience.
Renowned riders have been testing the SWINGBAR at the highest level for more than 1 year. Their comments, unanimously positive, highlight that this handlebar will transform the experience of Off-Road riders thanks to its numerous benefits. Likewise, a specialized Off-Road press has tested it with extremely satisfactory results.
Do not miss the opportunity to purchase the SWINGBAR in pre-sale at a special price for our readers of only 249€ through the following link [https://www.acdracing.com].
Enhance your Off-Road experience with the SWINGBAR from ACD Racing Parts!
GALLERY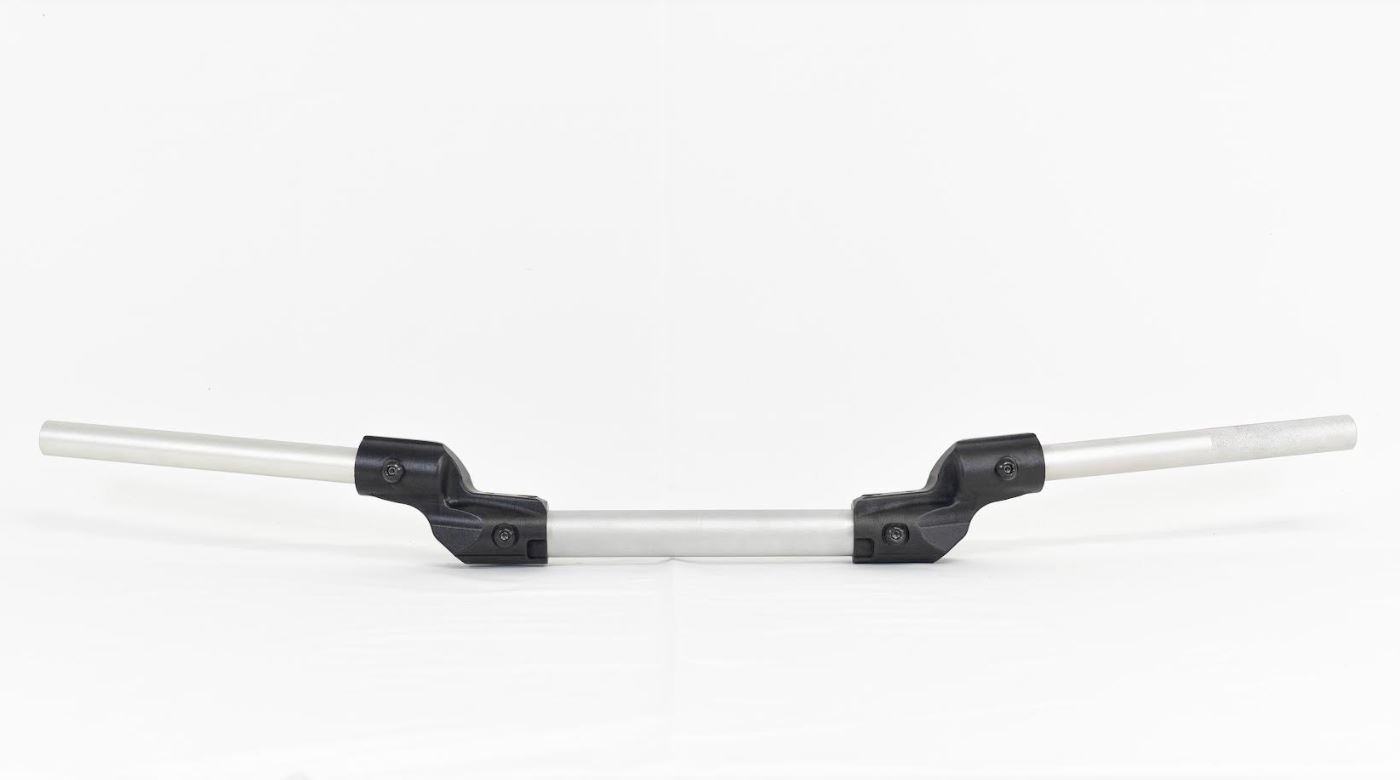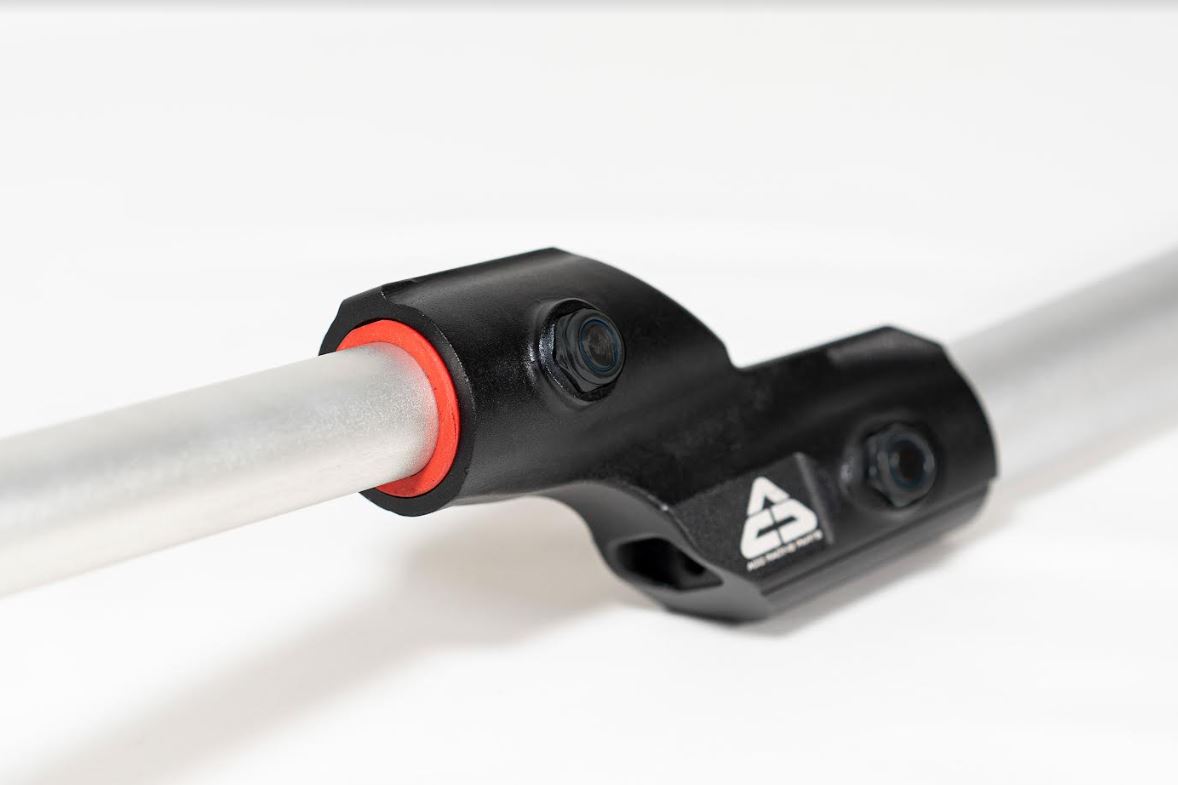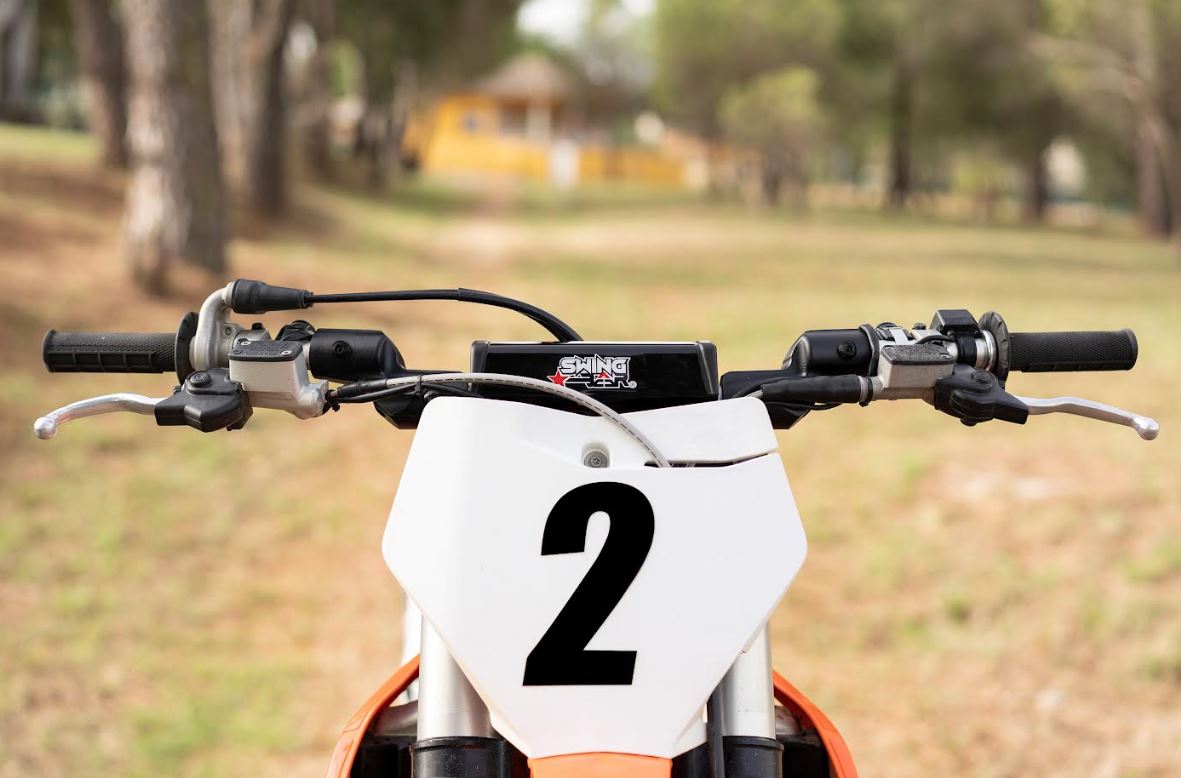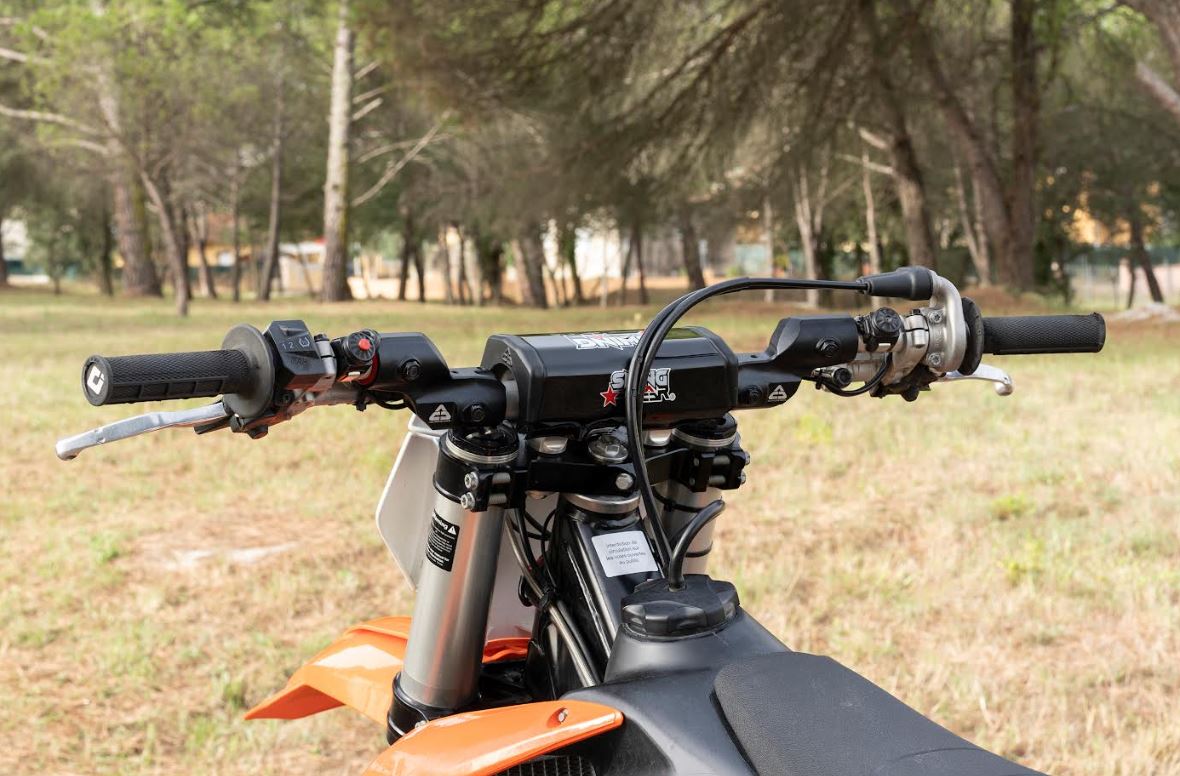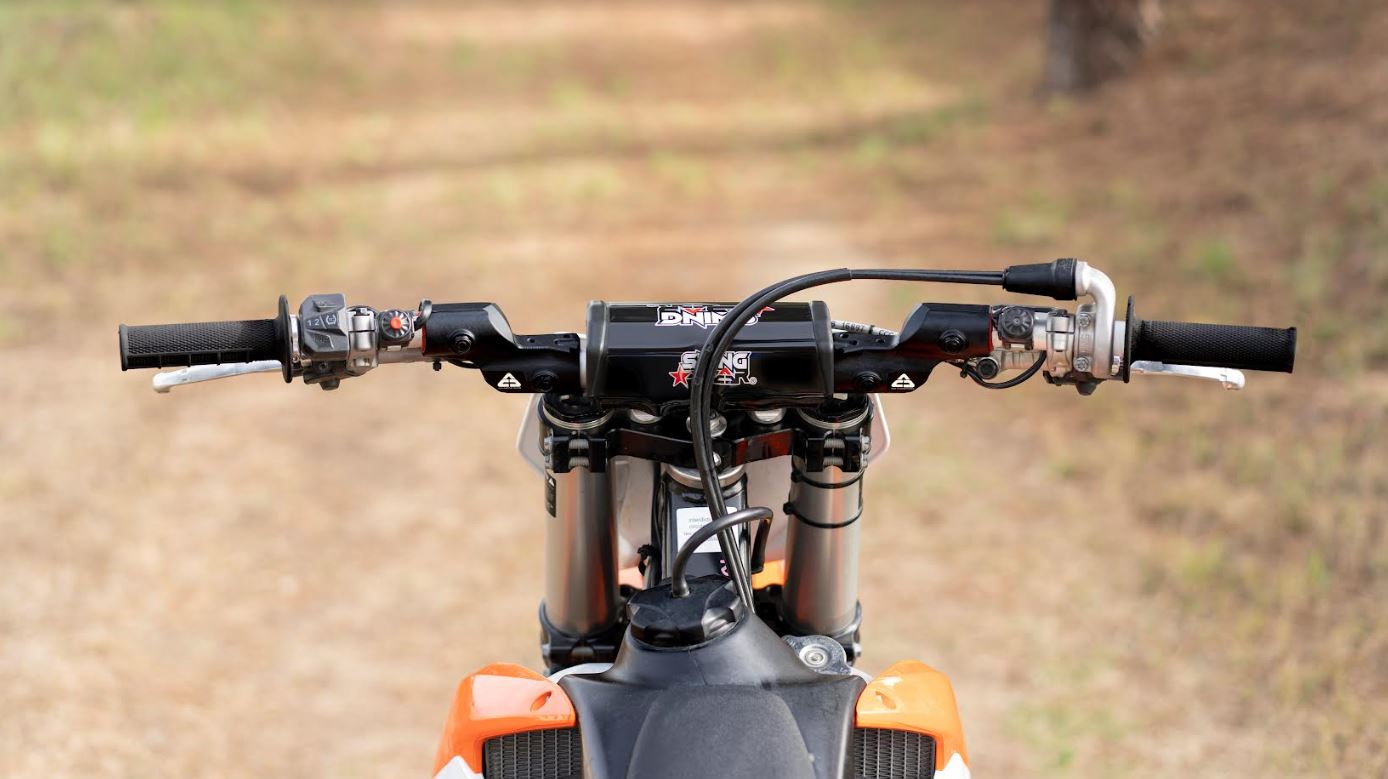 Love what we do? Please read this article as we try to raise £30,000.
Tested: FOX V3RS helmet first impressions review
Read now.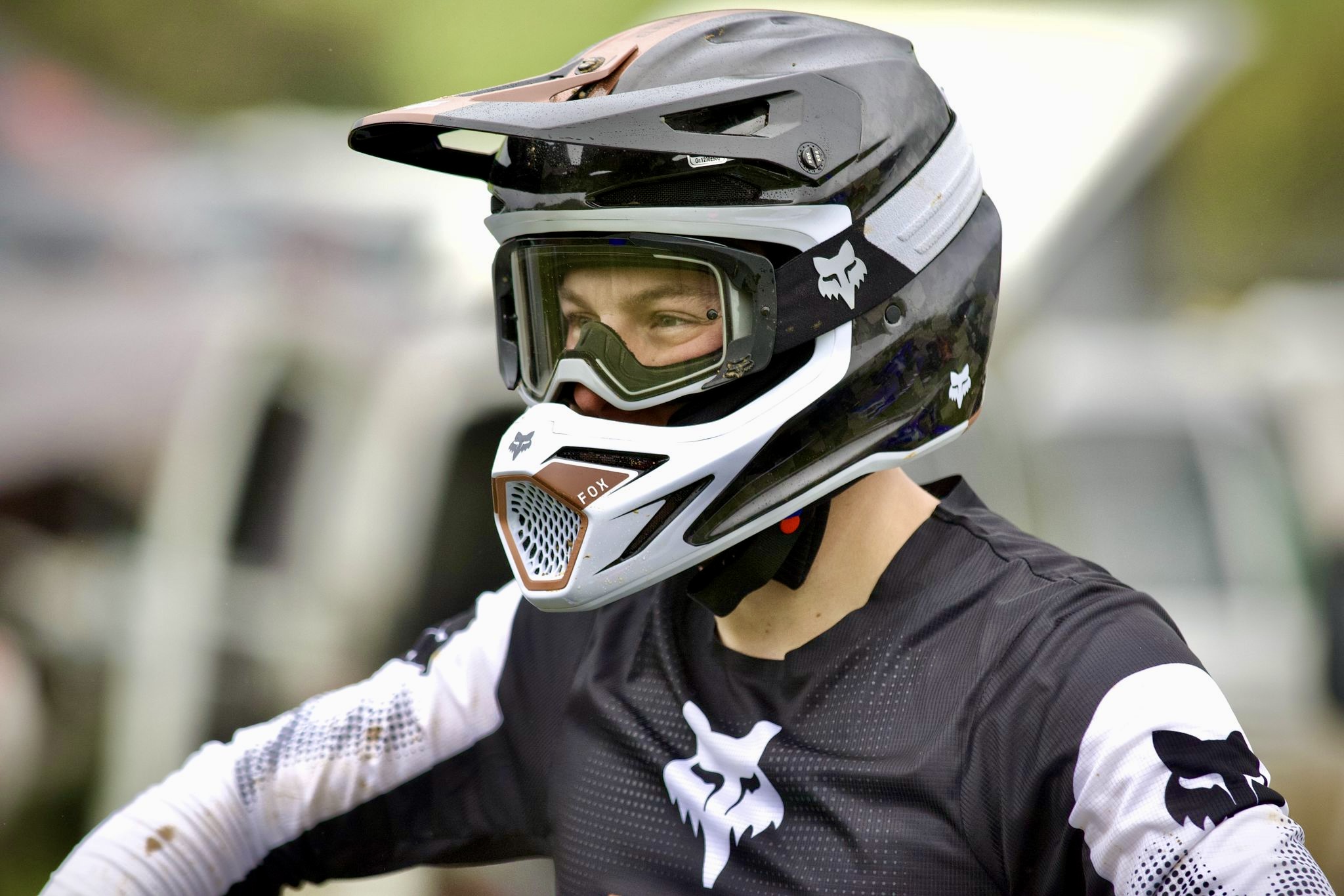 MX Vice's Tester, Brad Wheeler, Shares His Thoughts On This Quality Product From FOX.
When I think of FOX I think of several things: Iconic RC & Stew battles, multiple AMA and  world titles, and a company that has been the standard in gear setups (head to toe) since  its inception back in 1974. 
Let's be realistic. You don't sign riders like Ken Roczen, Tim Gajser, Adam Cianciarulo of Monster Energy Pro Circuit Kawasaki, Jo Shimoda, and many more just because you have the biggest cheque book. All of them know that when they wear FOX they are wearing something that has been meticulously tested and is fit to perform at the highest level. Just like them. 
---
Words: Brad Wheeler | Lead Image: JT Images
---
2024 will mark 50 years of FOX, and to celebrate not only do they have a new set of colourways across all of the lines, but they have an all-new FOX V3RS (Race Spec). Available in 9 different colourways, and starting at £559.99 for a solid colour V3RS, on to the optical line which retails at £589.99, and finally the V3RS Withered and V3RS Viewpoint colourways that retail at £619.99. It certainly is at the higher end when it comes to the price tag, but let me break a few things down for you…  
For any of the V3RS options that I have mentioned above you get a lot more than just a helmet. Like a lot of premium helmets, you get a top-quality zip-up bag with multiple pockets for tear-offs, spare parts, and anything else you like to keep with your helmet. You will also get a spare visor, a clip-on visor extension (perfect for those winter days when the sun is low at the start and end of the day), a mud visor, and mud visor foam (this is a long clear visor that the foam is custom cut to fit perfectly to prevent mud from sticking and weighing your helmet down during a race), two sets of cheek pads (one 3mm thicker than standard and one 3mm thinner than standard) and finally a hydration compatible mouthpiece (the mouthpiece at the front simply pops out and you can replace it with one that is designed for a straw from a camel pack to fit through).  
So it is easy to see why the price point is at the higher end. I took the time to sit down and add up what it would cost you to purchase all of the accessories individually and it equates to more than £175.00. So when you think a standard V3 starts at £379.99 and you only get the spare mouthpiece, visor extender, and spare visor it's a pretty good deal. Not to mention the V3RS has a carbon fibre shell, 4 exhaust vents on the top of the helmet, and  Ionic+ moisture-wicking pads with crushed jade stone cold material for added cooling benefits. So in my opinion it is definitely worth the extra £180.00.  
The new FOX V3RS is the first moto helmet to incorporate MIPS new integra split impact protection system. This increases the protection not only in high and low-speed impacts  but also in rotational impacts. Making it one of the safest helmets on the market. 
FOX has also moved away from the MVRS (Magnetic peak release system). After speaking to some people at FOX, they said they believe in the technology but to mass produce the magnets with the required strength it wouldn't be financially viable. With that in  mind, FOX has gone back to the traditional 3 screw fixing. The peak now has a 3 position adjustable visor, which is also designed to break away in the event of a crash.
Now onto the good stuff. It's taken me a while to actually get some seat time with the  V3RS due to the English weather being what it is. Luckily we caught a break this weekend and headed to Frocester in Gloucestershire, a great natural hillside track run by Thornbury MX. The conditions were perfect and really allowed me to focus on the helmet rather than navigate a muddy track.
The first thing I noticed was how light the helmet felt. Having a carbon shell the V3RS is incredibly light. Something that can make a big difference in a race where your helmet is constantly coated with mud. Not only does the carbon fibre shell cut weight, it also  increases the impact resistance during a crash.
The 6 intake vents on the front of the helmet and the 8 exhaust vents on the top and the rear of the helmet increase the amount of airflow massively. Also to aid in keeping you cool the new V3RS comes with Ionic+ moisture-wicking liner and cheek pads as I mentioned  earlier. So if you're someone who suffers from sweating or overheating this could be your new favourite helmet. 
After the first session taking on a bit of roost I wanted to see how easy the helmet was to work on and clean. The peak is easy enough to remove with the 3 screws, but I also like that you can remove the mouthpiece as that is a prime spot for mud to build up and be a real pain to clean properly. The red tabs on the bottom of the cheek pads make it easy to get them out without damaging the poppers or the helmet liner allowing you to give your  helmet a good clean without soaking your cheek pads.  
Heading out for the second session I decided to up the pace a little and I was amazed at how quiet the bike sounded in the helmet. The new V3RS has great acoustics and does a great job of absorbing the noise of your bike.
This really is a great-looking helmet and I think personally, a big improvement on the old  model. FOX has left no stone unturned with this one. Right down to the carbon fibre D-ring fastener. 
Other notable mentions:
– The new V3RS is also compatible with most coms systems, not something I have tried  personally, but if you're out riding with your friends all day it could be a great way to keep in touch.  
The cheek pads have elasticated rubber loops for you to slot your hydration hose through before going through the mouthpiece of the helmet.  
The FOX V3RS comes in 6 sizes (XS-XXL).  
Also available in youth sizes (YS-YL).  
After riding in the helmet for just over an hour it would be a fair assessment to say that it is  top-of-the-line and well worth the money. I will, however, be doing another review on the helmet in 6 months to evaluate things like:
How durable it has been.
If any issues have arisen.
How well the colour and finish have lasted.
And also anything else that I feel is worth mentioning. So be sure to keep an eye out for that. But as things stand this helmet gets a 10/10 in my book. 
Tested and written by Brad Wheeler
GALLERY from JT Images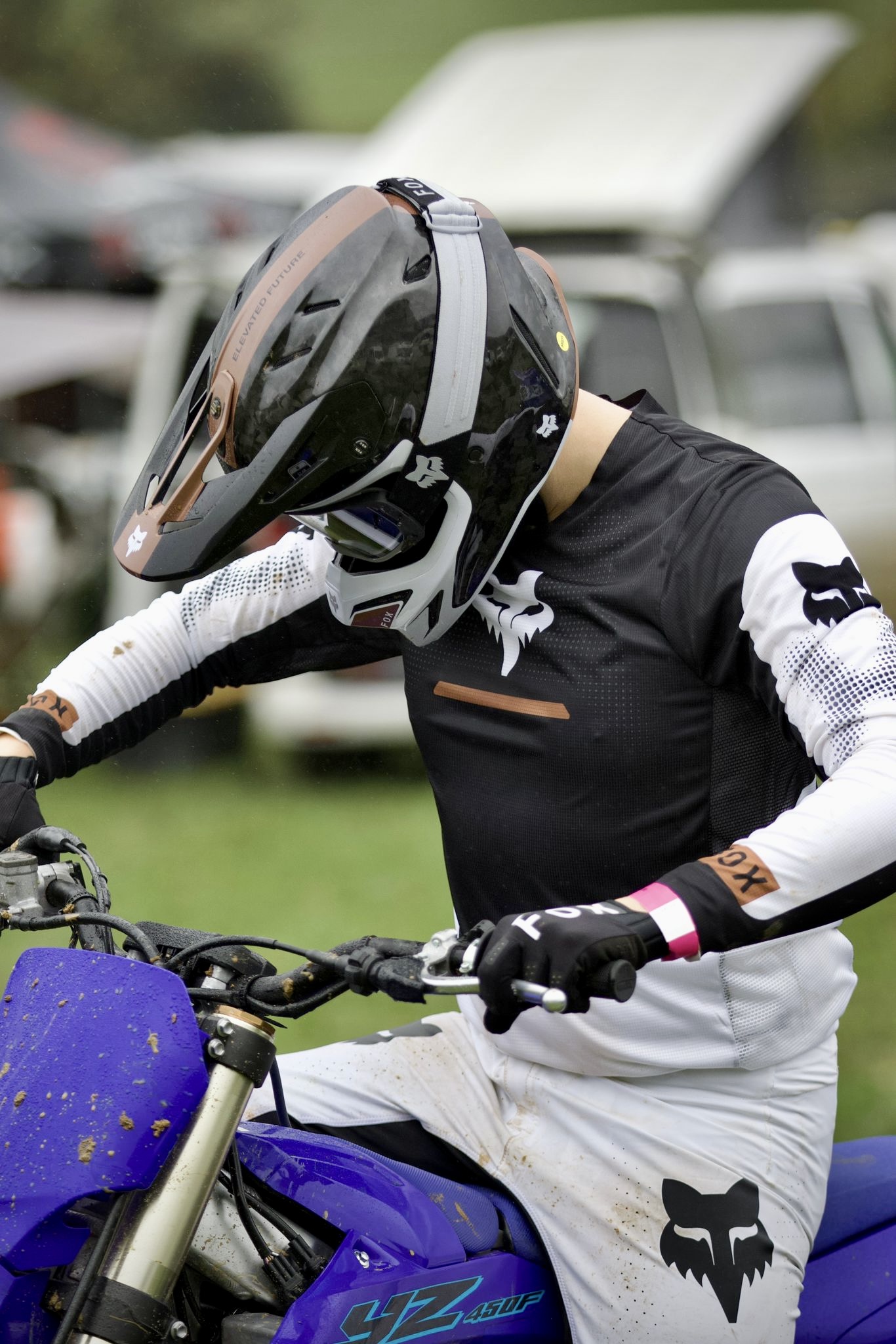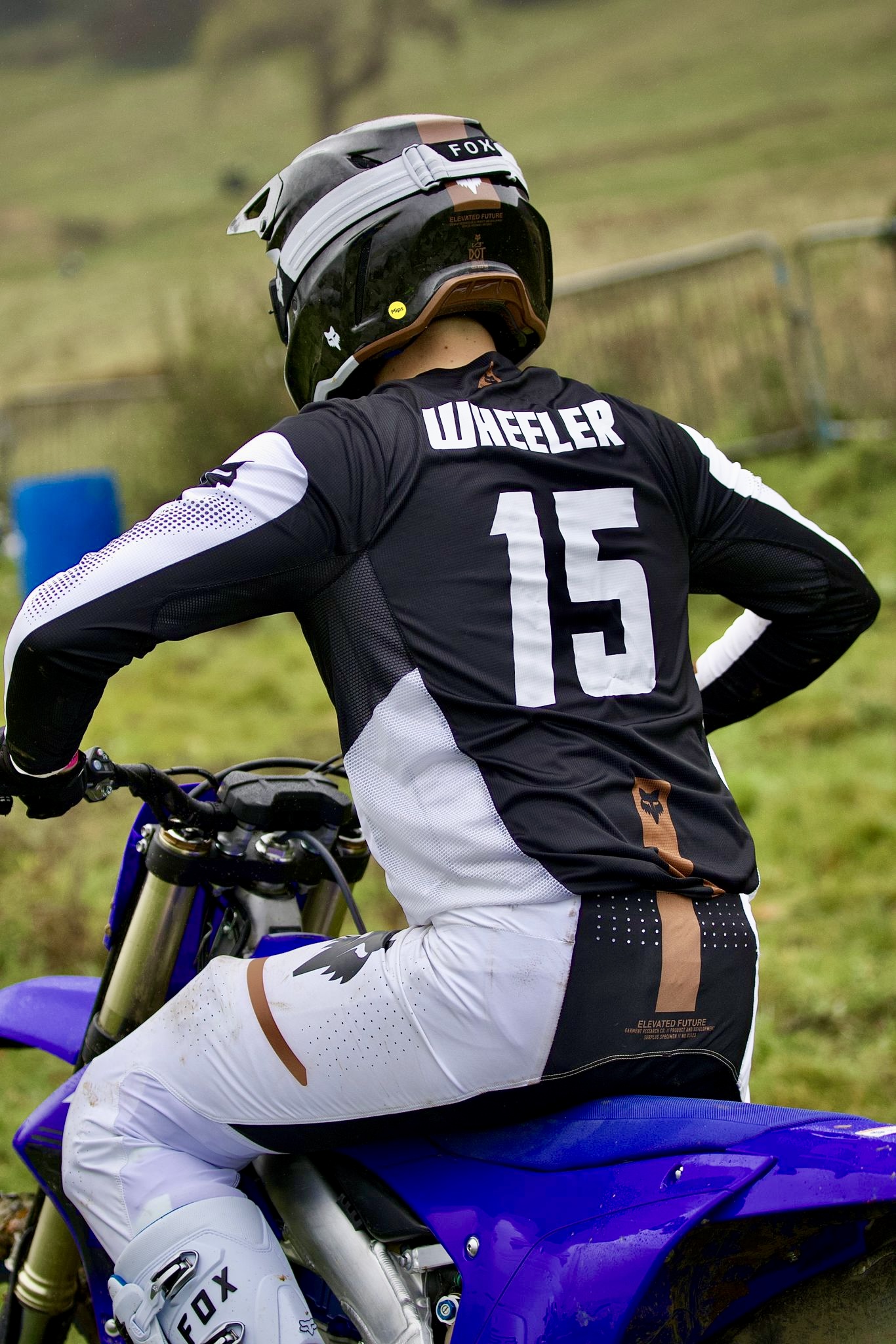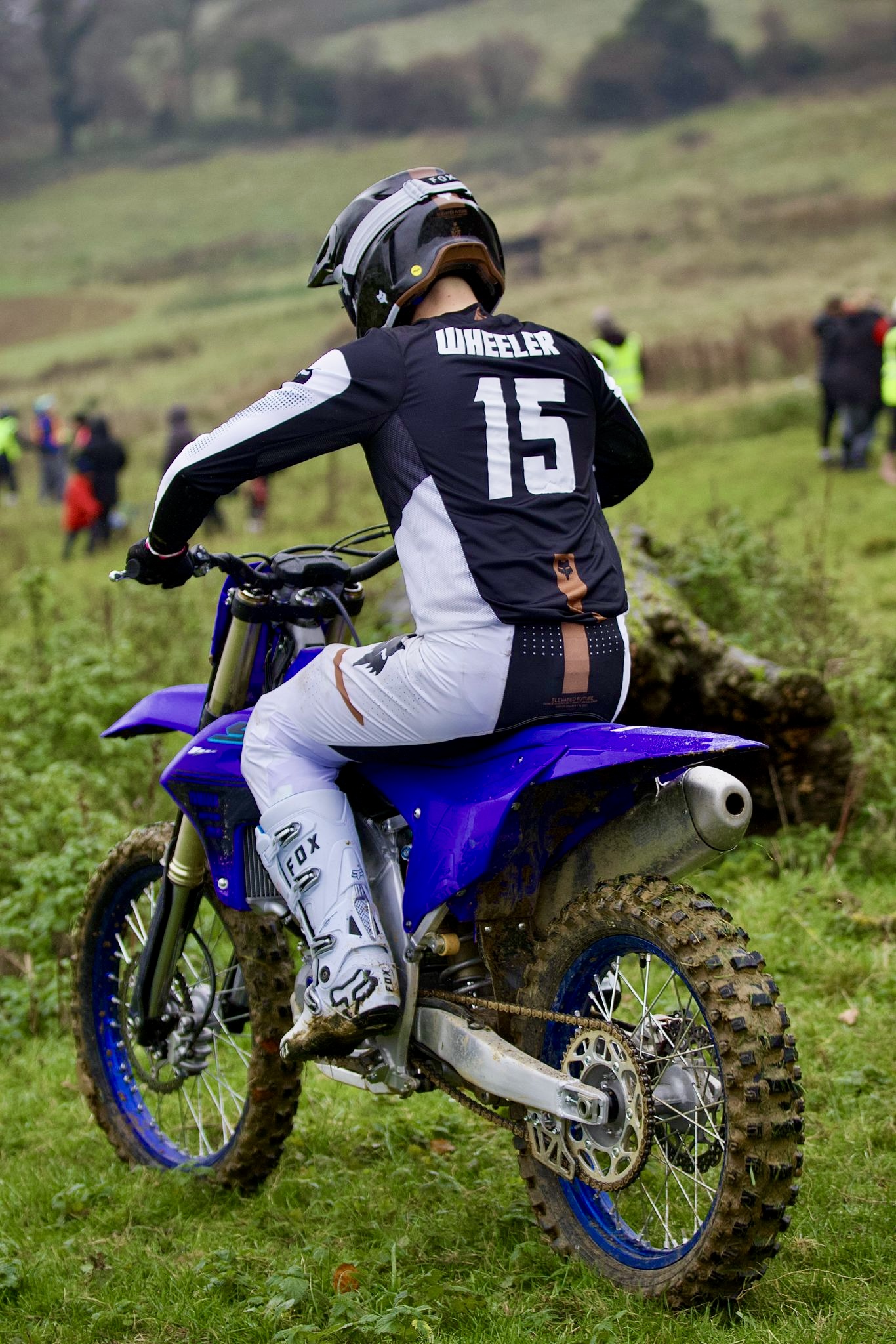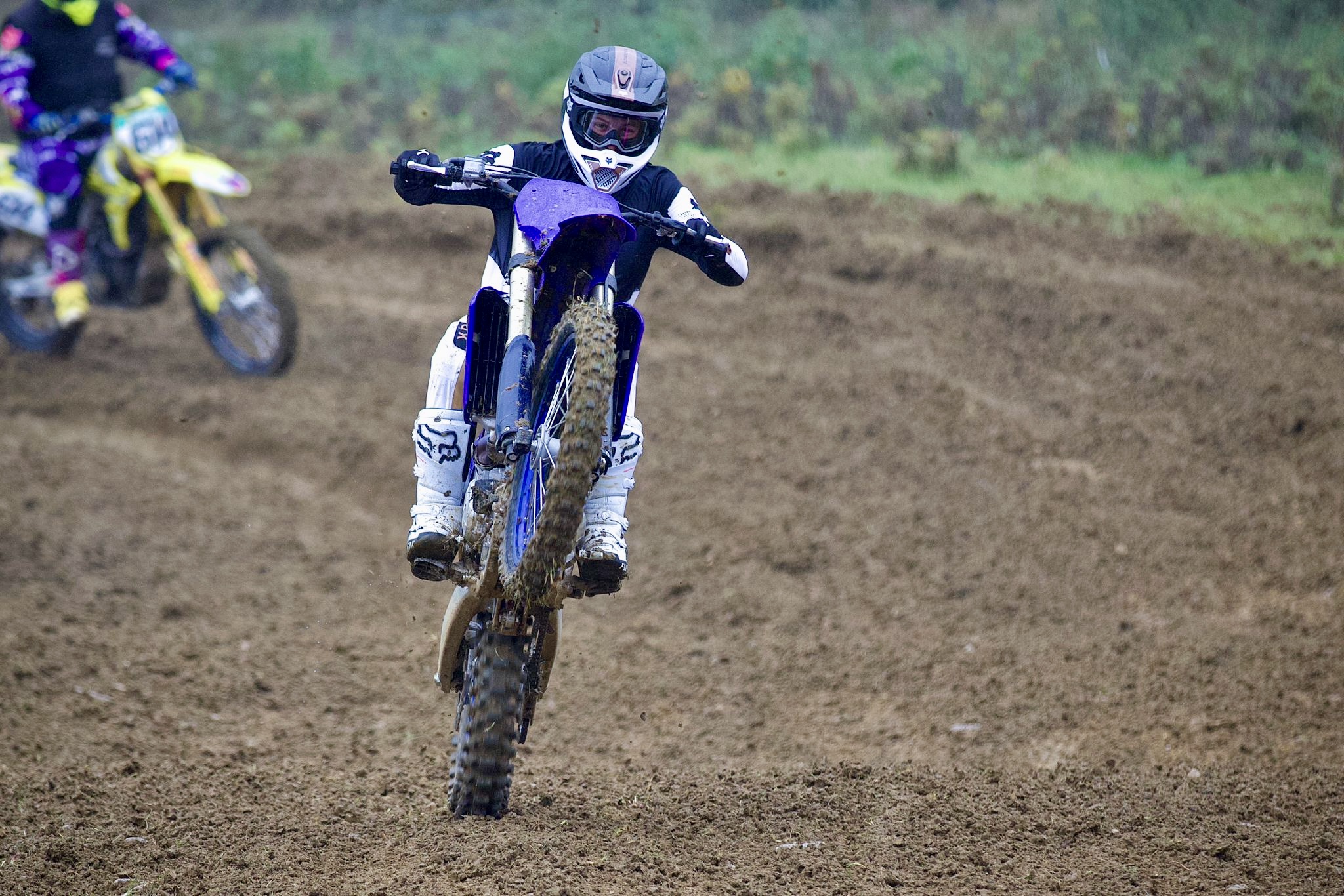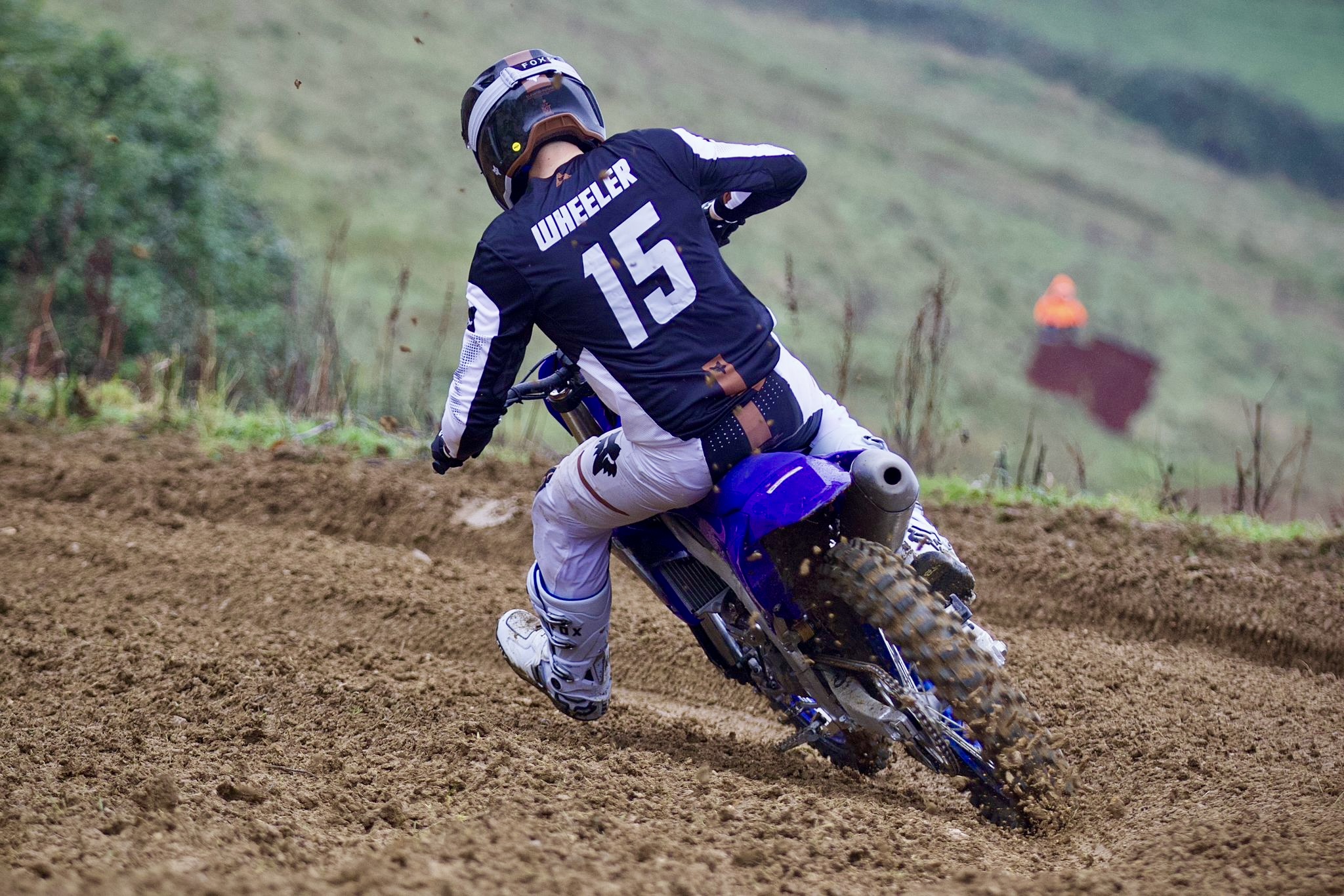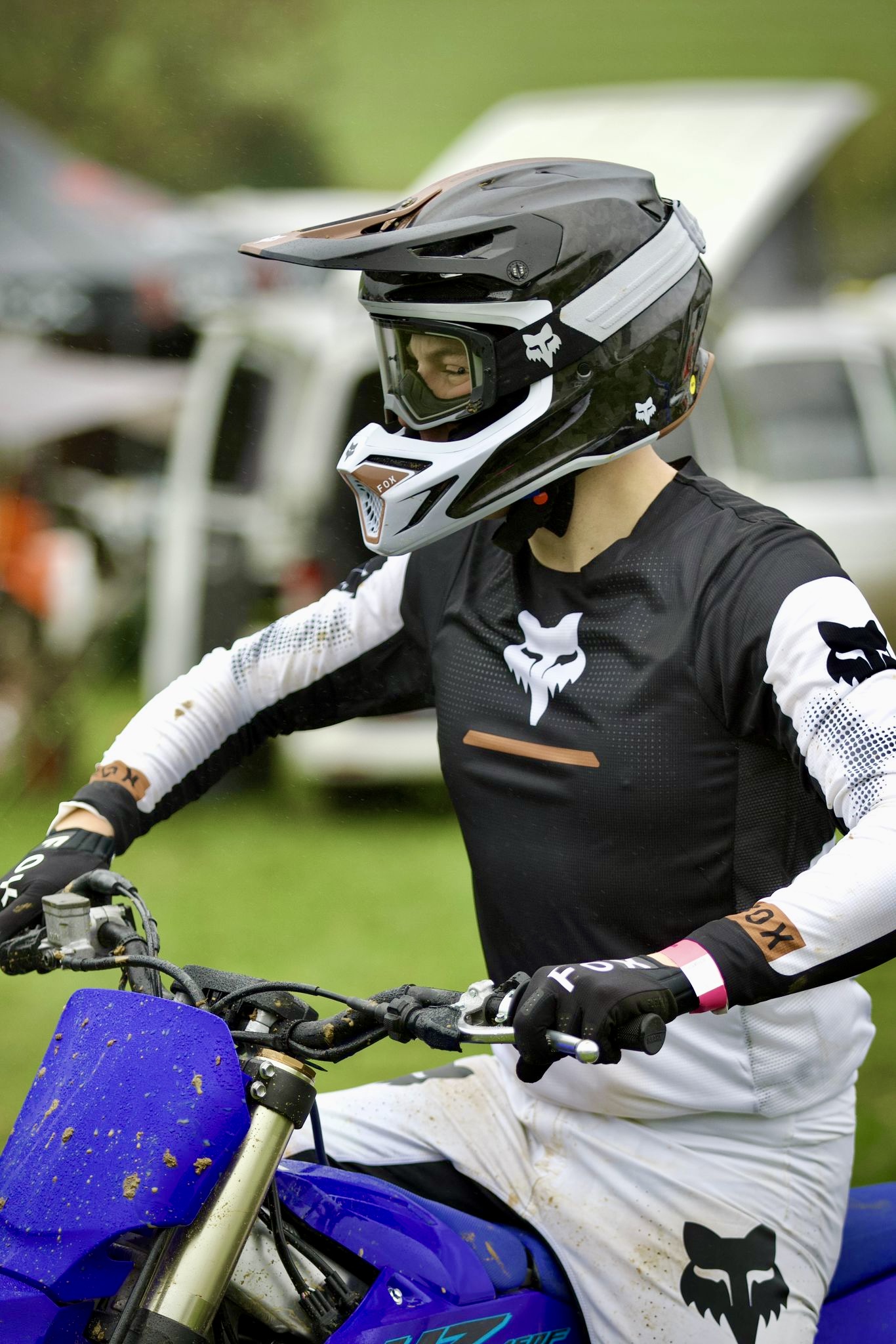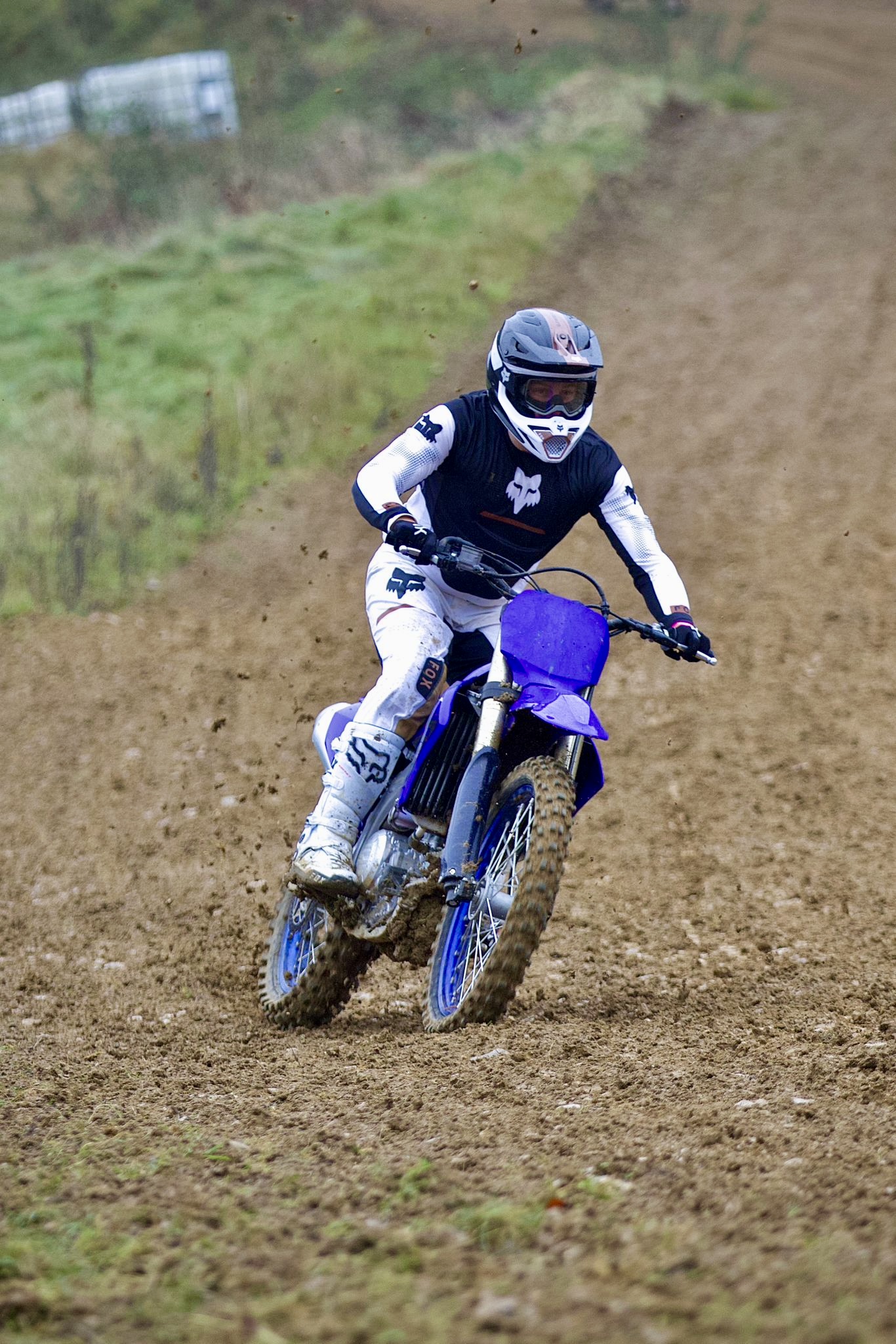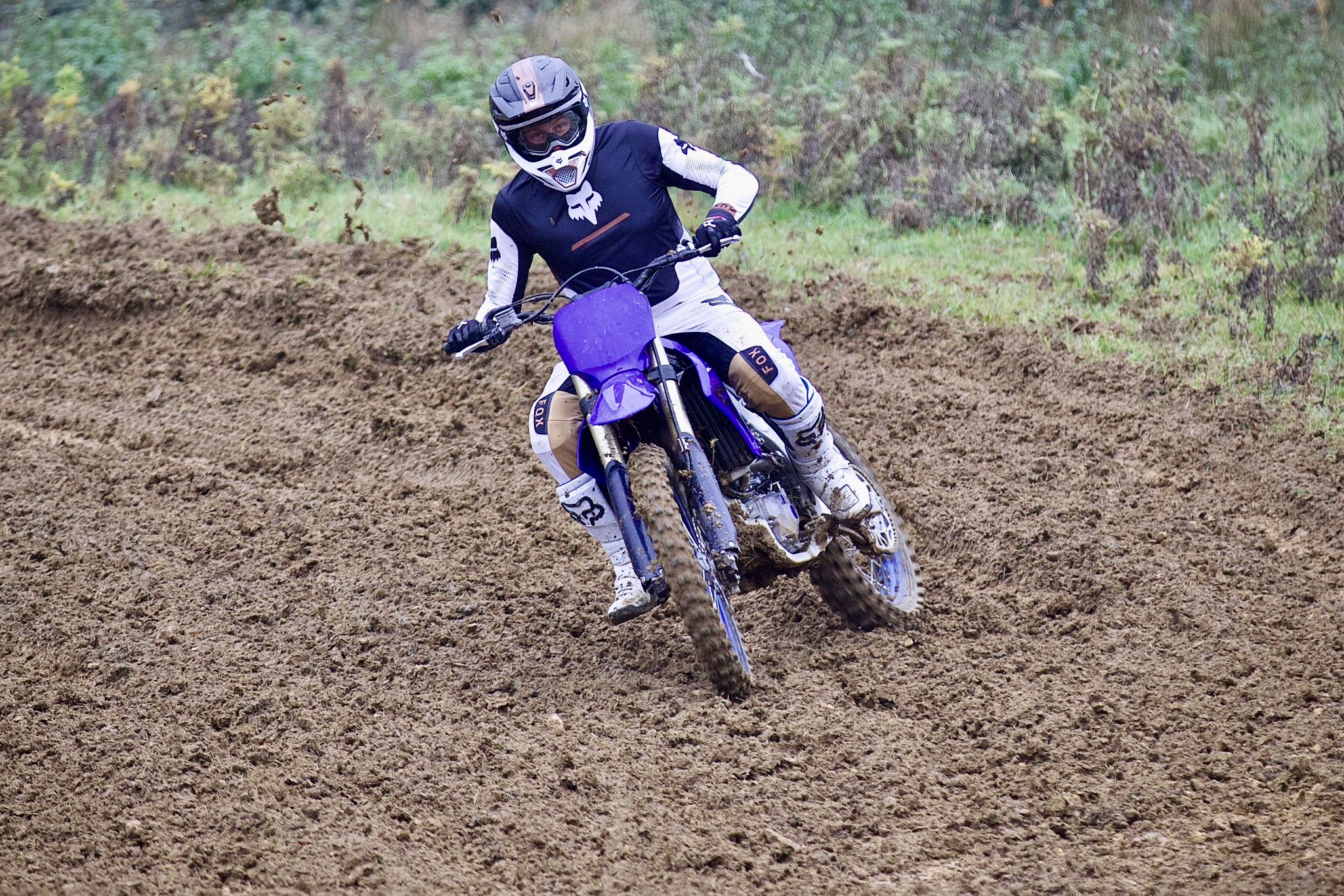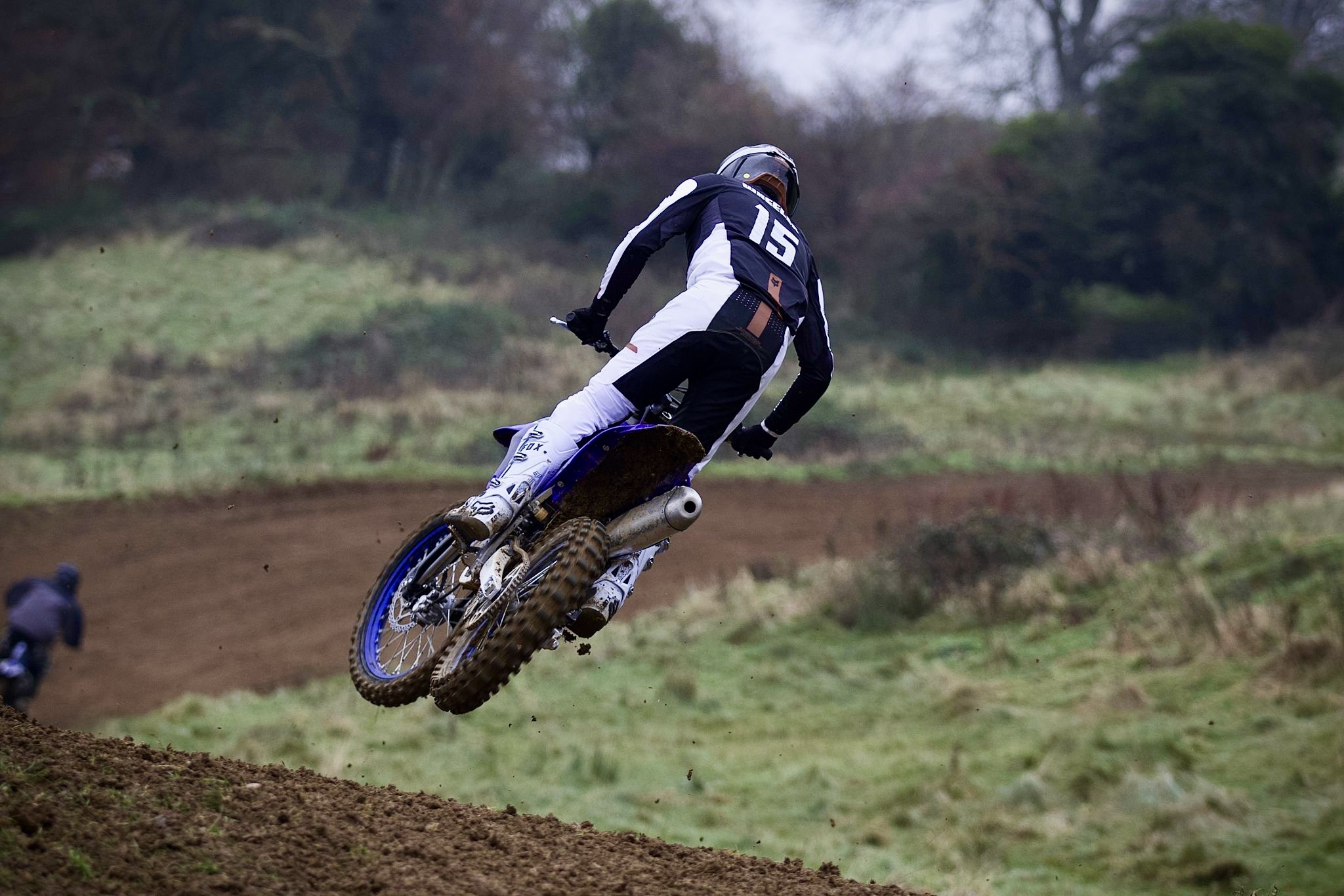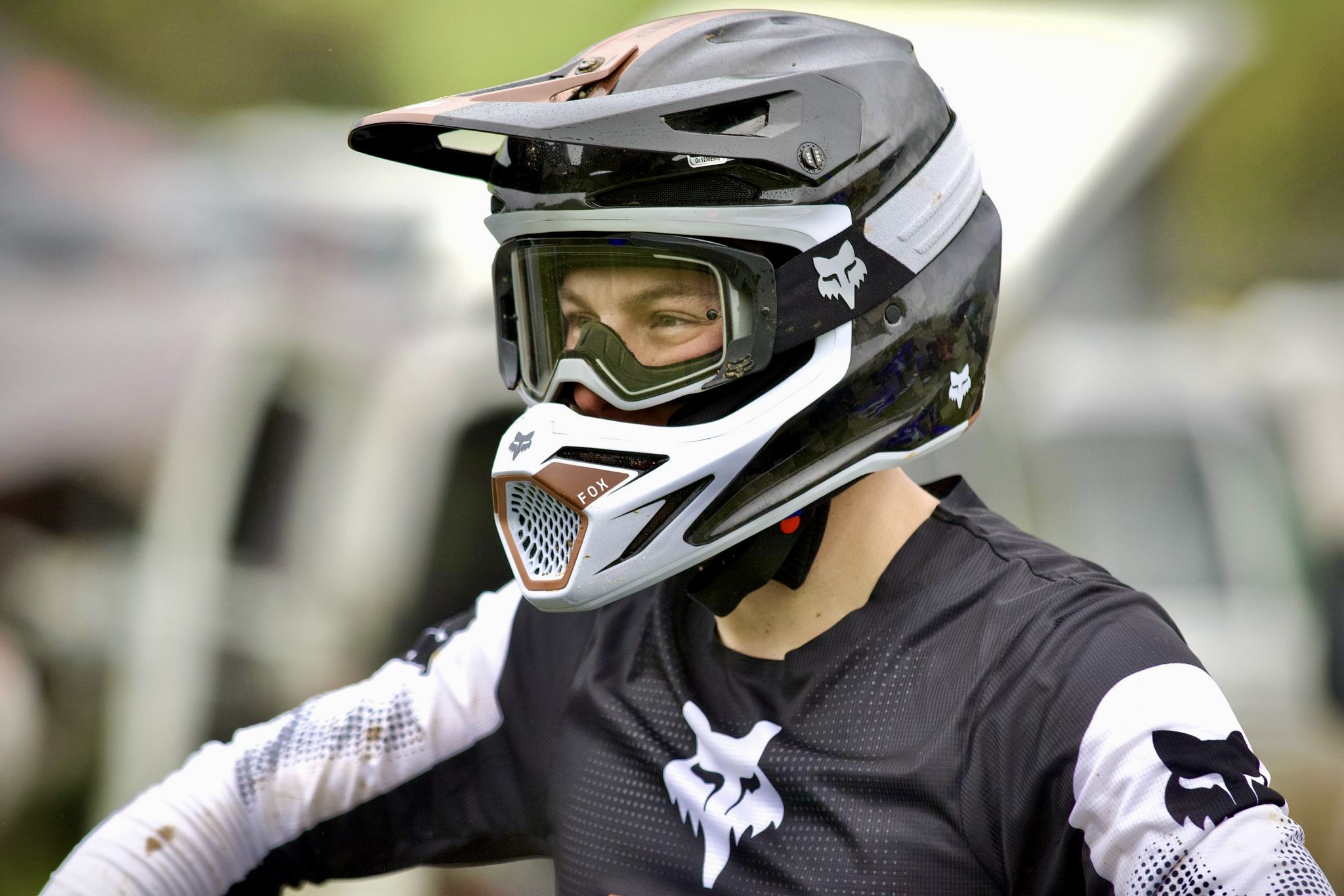 Love what we do? Please read this article as we try to raise £30,000.
SCOTT X SKDA Bike Graphics Have Landed
Every Stride marks a new startline.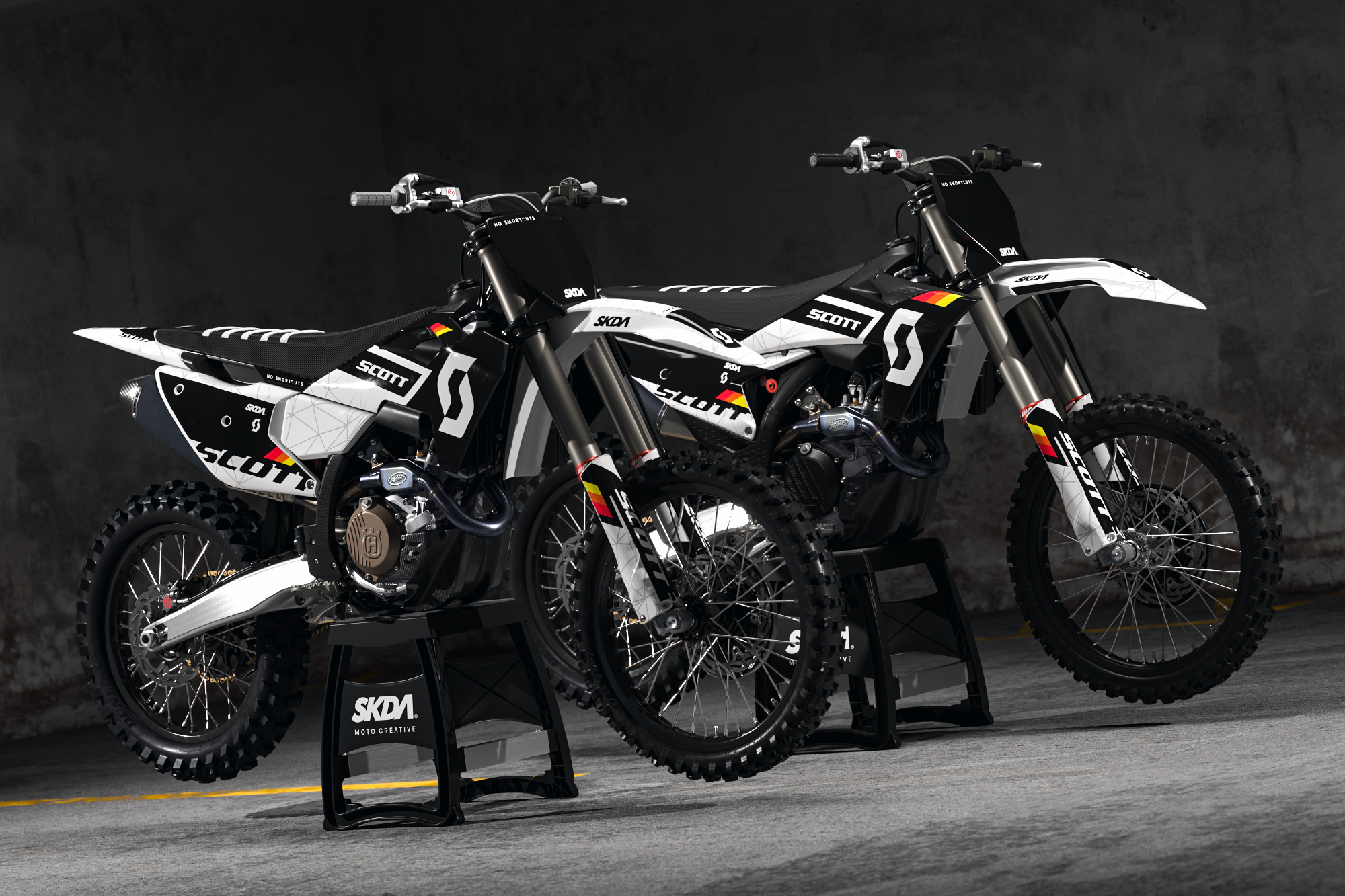 SCOTT Sports and SKDA Graphics have teamed up to release an all-new collab dirt bike graphics kit – the first of its kind for SCOTT Sports. 
With a unique design based around the 'NO SHORTCUTS' mantra of SCOTT, this is a collaboration for the adventurers, the innovators & the limit-pushers.
KIT INCLUDES: SKDA x Scott Sports Full Graphics Kits include printed graphics for – Tank Shrouds / Fuel Tank, Side Number Plates, Airbox, Rear Fender, Front Fender, Front Number Plate Fork Guards, and Swingarms (Contents may vary depending on model selected).
Available now from SKDA.com
MEDIA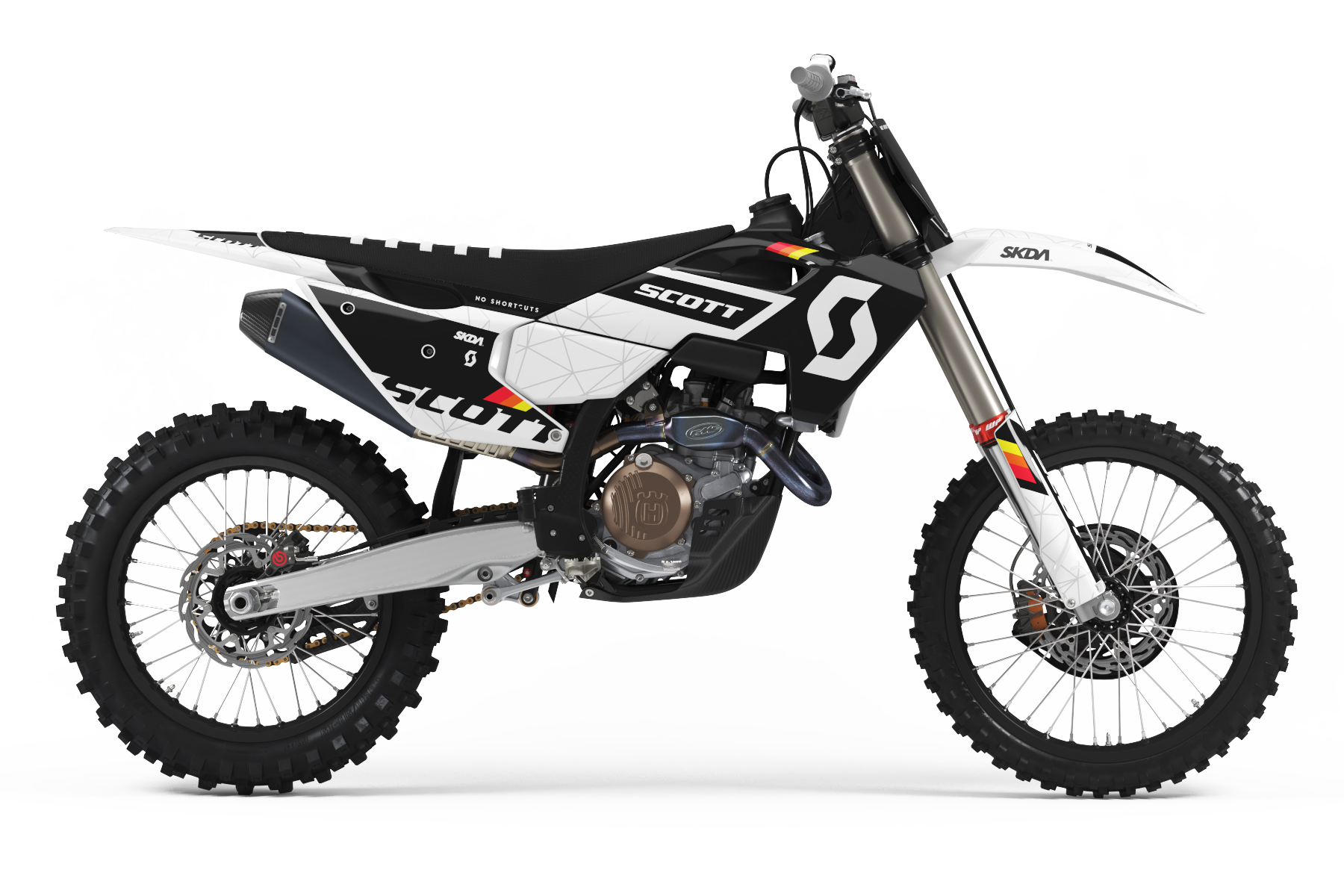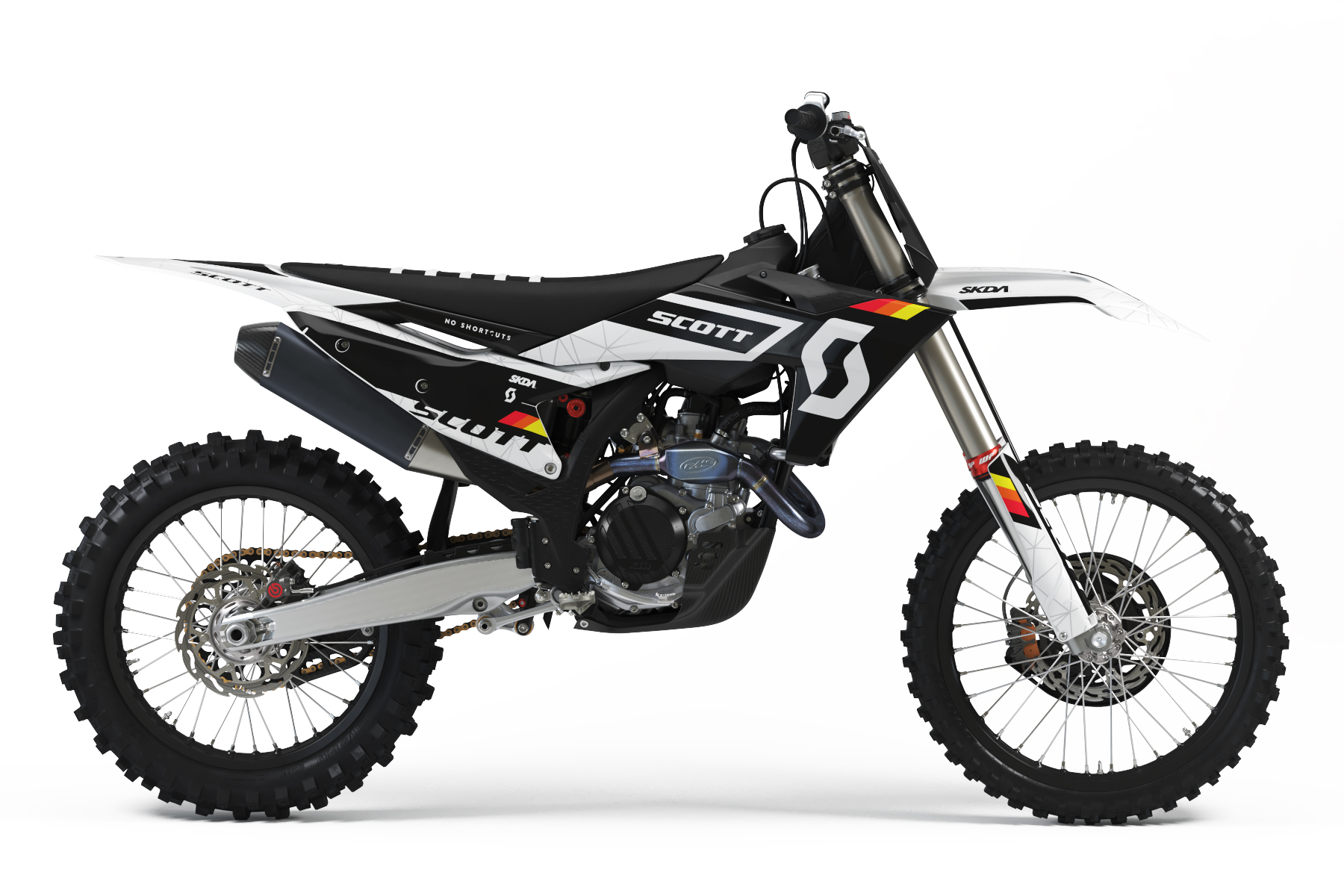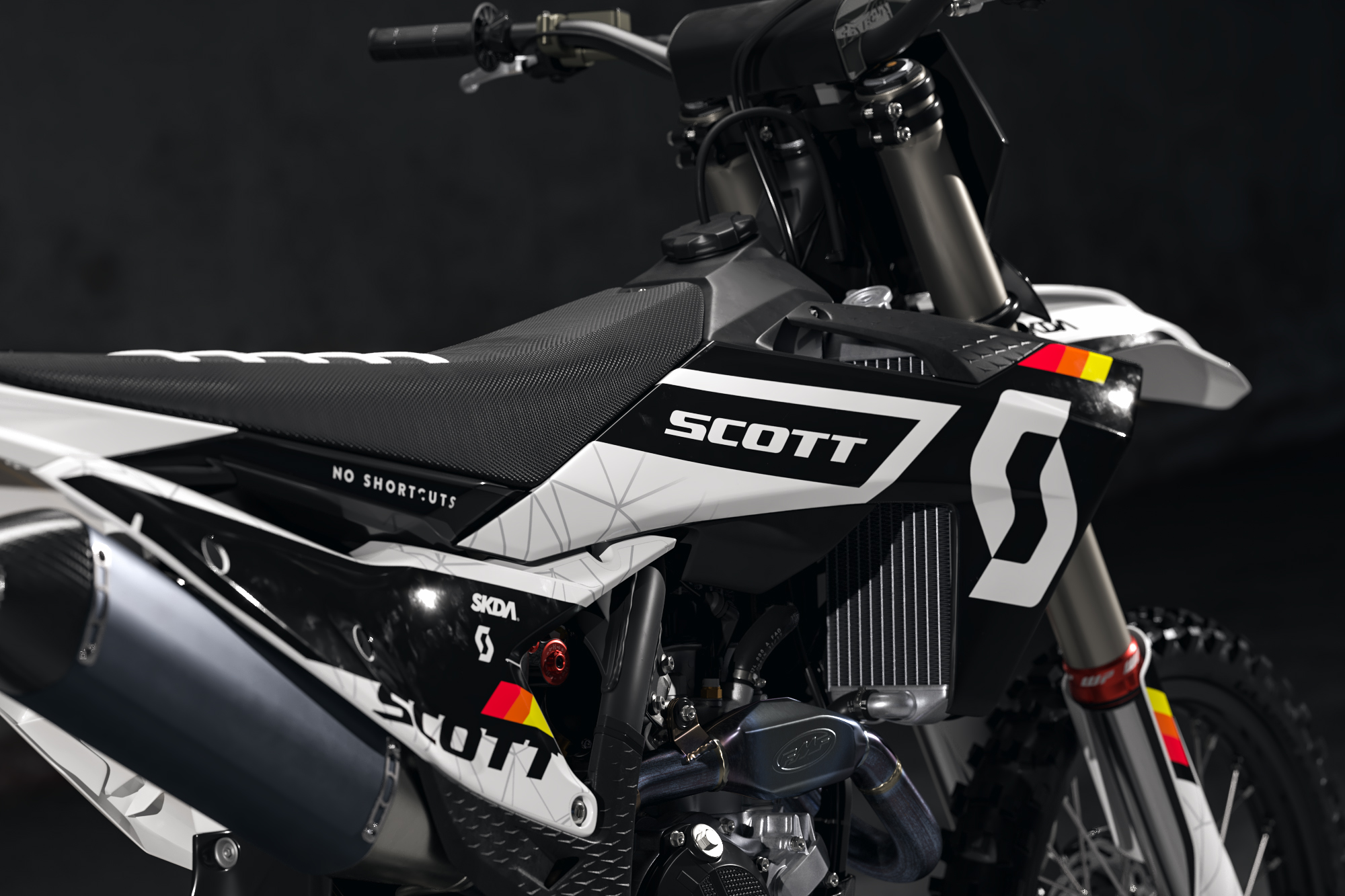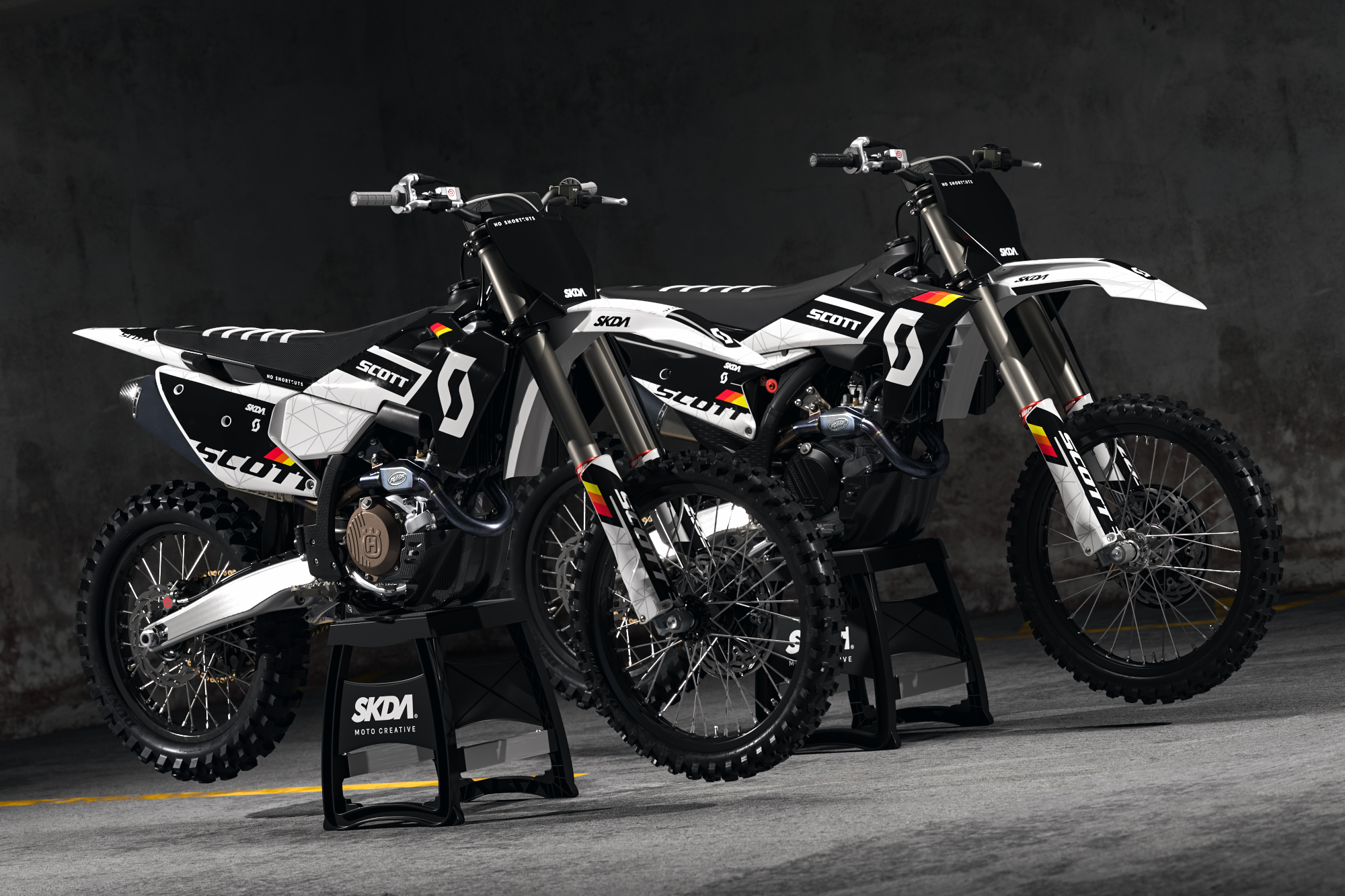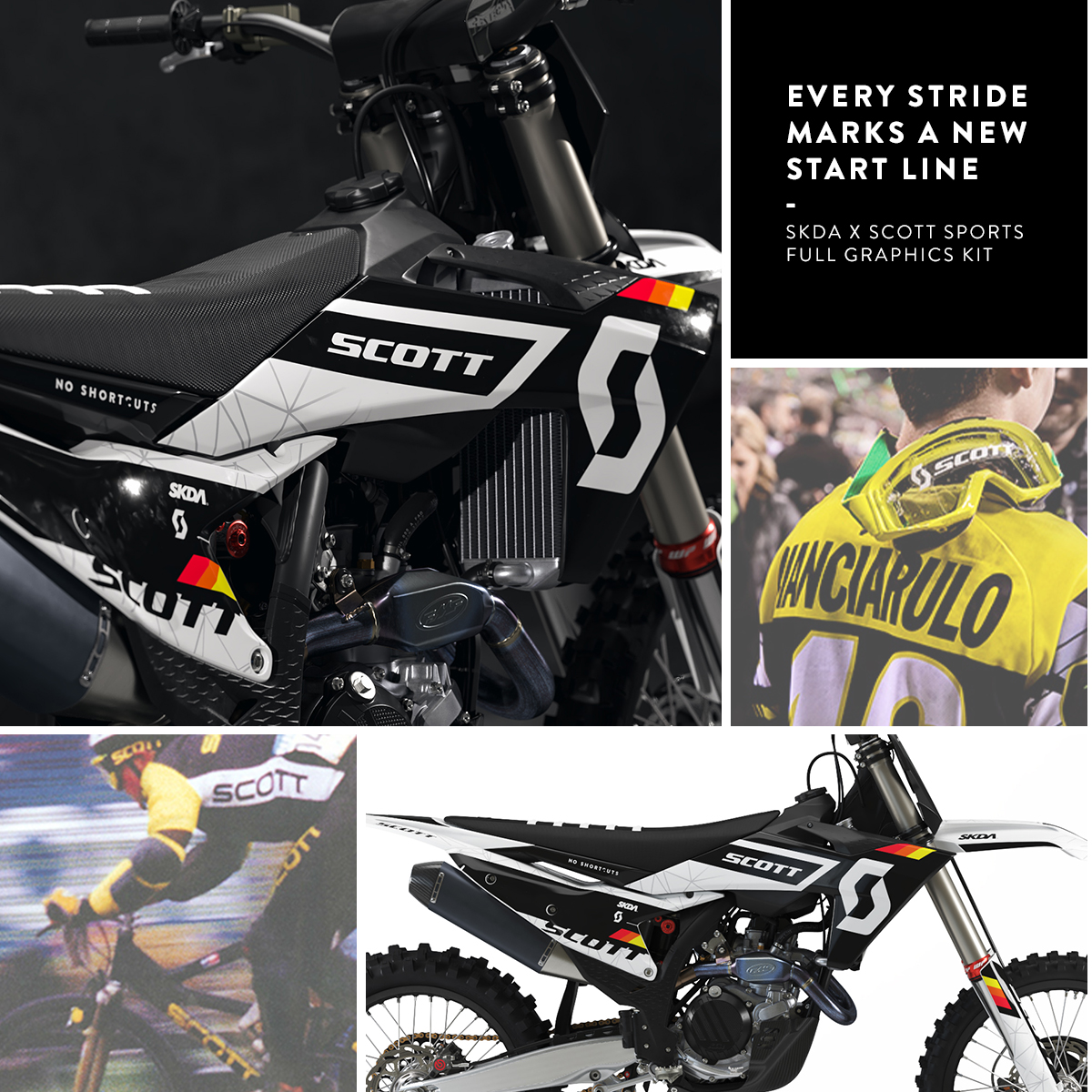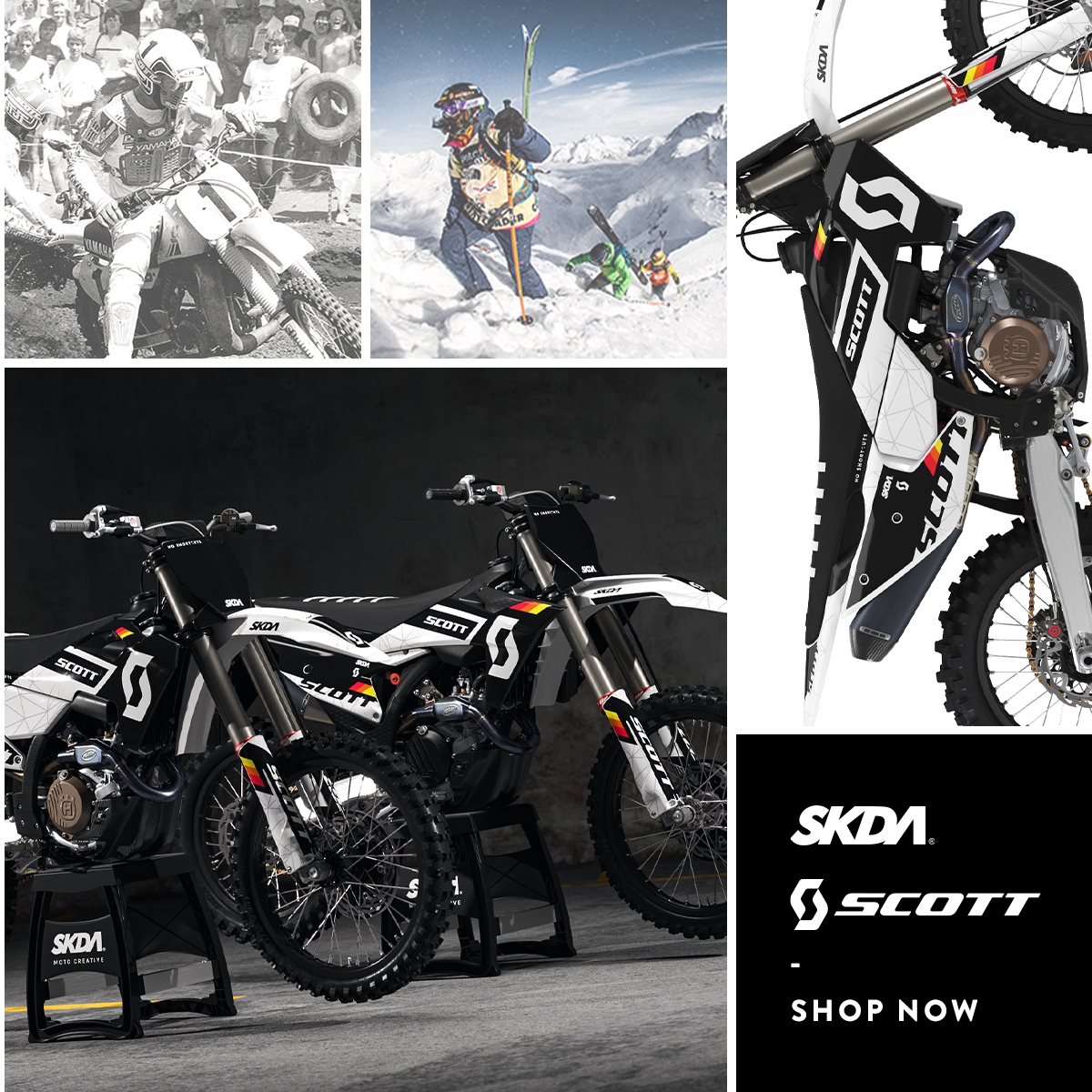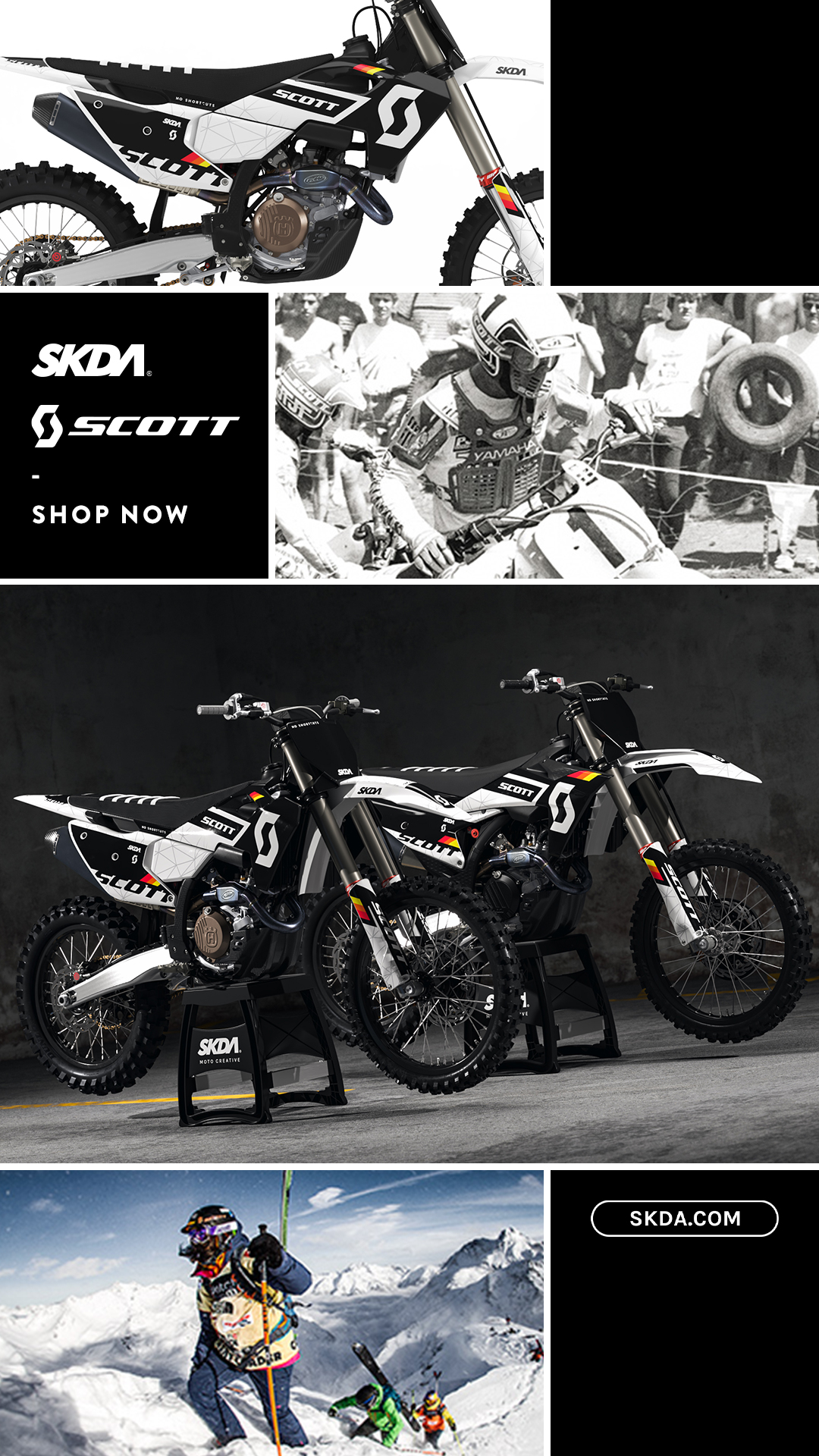 Lead Image: Scott x SKDA
Love what we do? Please read this article as we try to raise £30,000.
FLY Racing and Kryptek Unite to Redefine Adventure Apparel
Read more.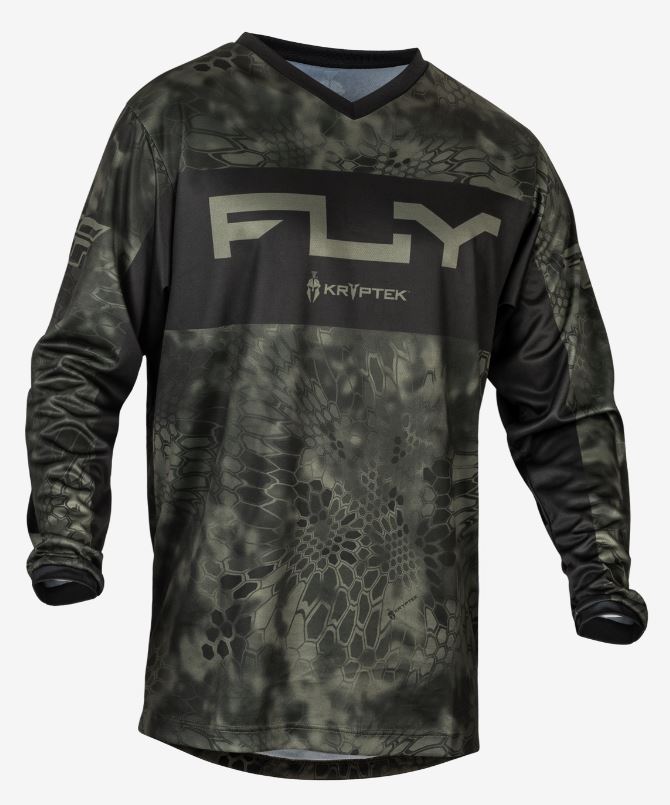 FLY Racing, a leading action-adventure apparel brand for motocross, street, BMX, MTB, ADV, snow, and watercraft riders, has joined forces with Kryptek, the epitome of technical hunting clothing with a strong military heritage, to introduce a thrilling fusion of style and performance to the world of outdoor sports apparel.
---
Words: Press Release | Lead Image: FLY
---
In its 25th year, FLY Racing is celebrated for its relentless pursuit of innovation, consistently delivering high-quality products designed to elevate rider performance and safety. From helmets to jerseys, pants to gloves, boots to goggles, and protective gear, FLY Racing is renowned for its cutting-edge technology and meticulous attention to detail. Combining functionality with fashion, FLY Racing's products are designed to not only perform exceptionally but also make a striking statement on the track or the street.
Kryptek, deeply rooted in tactical military apparel attributes, has redefined technical and tactical outdoor adventure apparel. With combat-tested features and designs proven in the harshest environments under the most extreme conditions, Kryptek caters to outdoor adventurers who demand top-notch quality and uncompromising performance from their gear. This dedication to excellence forged in combat has been honed through real-world experience.
In this landmark partnership, Kryptek has licensed the use of its proprietary camouflage patterns to be featured on select FLY Racing apparel, offering outdoor enthusiasts an opportunity to embrace the essence of both brands.
FLY Racing introduces Kryptek's iconic camouflage patterns to its off-road product line, thus appealing to a broader demographic. Simultaneously, Kryptek's loyal following in the hunting and fishing community now has the opportunity to explore FLY Racing's world of power sports apparel.
Key products include the 2024 F-16 riding wear, Kinetic S.E. helmet, and Focus goggles, all featuring Kryptek's renowned camouflage patterns. These products represent a harmonious blend of style and performance, providing riders with the ultimate off-road adventure kit.
Chip Jones, Sr. Director North American Apparel at FLY Racing, expressed enthusiasm for the partnership, stating, "We are excited to combine FLY Racing's passion for performance with Kryptek's proven tactical expertise and style. This collaboration will offer riders a blend of functionality and fashion that sets a new standard in the industry."
Anthony Armsby, Sr. Director of Marketing, also shared his thoughts: "Our partnership with Kryptek will allow us to reach a wider audience of adventure seekers. We believe that the marriage of their camouflage patterns with FLY Racing's motocross gear will bring a unique and appealing product to outdoor enthusiasts."
Tim Piver, Chief Executive Officer of Kryptek said, "Kryptek's advanced proprietary designs are a great fit with FLY Racing and we are proud to partner with this exceptional brand."
With shared user demographics the collaboration extends the influence of both brands, ultimately benefiting riders and outdoor enthusiasts. This co-branded riding gear promises to redefine adventure apparel and raise the bar for outdoor enthusiasts. The products from this exciting partnership are available in dealerships now.
To find out more, visit www.flyracing.com.
About FLY Racing
For 25 years, FLY Racing has been at the forefront of apparel and equipment design. Motocross, street motorcycle, bicycle and snow machines, ATV/UTV, it is one of the most well-known brands in the power sports industry.
About Kryptek
Kryptek is a technical clothing line built on tactical military apparel attributes. Providing combat proven features and design for the ultimate in high-performance technical outdoor apparel. From the battlefield to the backcountry, Krpytek's singular and unique camouflage designs are recognized around the world.
GALLERY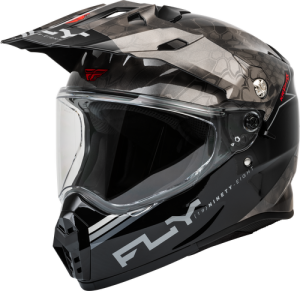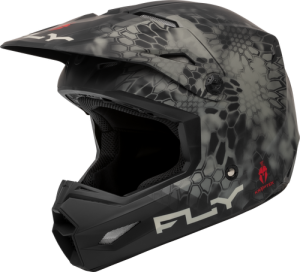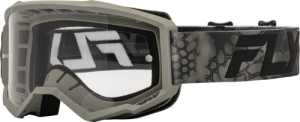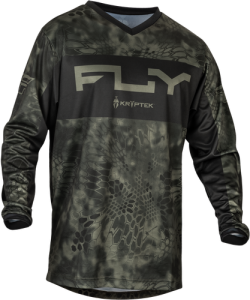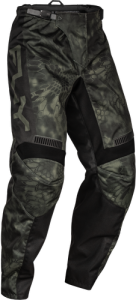 Love what we do? Please read this article as we try to raise £30,000.