Acerbis Italia was born in 1973 and became an international reference in the automotive sector, proposing technical products to two-wheel enthusiasts.
---
Words: Press Release | Lead Image: Acerbis
---
The road to achieve the recognised Know-How has been a long one, always full of trials and relevant transformations. Today Acerbis Italia is the key player of the sector with a new way of designing, developing and producing. Activities in which human ingenuity supports far-sighted visions while remaining faithful to the soul and passion that characterises the company.
At the basis of this journey, now in its 50th stage, experiences and emotions frame a sharing of innate common values and goals, increasingly rooted in the management and passed on to the team. 
What can we expect from Acerbis Italia to celebrate its half-century of activity?
Certainly, the intention of Acerbis Italia is to celebrate 50 years with special events and collaborations. AC50 will be one of these: an event within the event.
AC50 will be linked to precision and to fantasy. To dreams and to reality. To pragmatism and to creativity. To challenge beyond one's means. This is because it is in Acerbis Italia's style to inspire through spectacular adventures.
AC50 is adventure and technology. A challenge that will be told as its most natural expression because the goal to be achieved is as visionary as it is thoughtful.
"Engineering. Tradition. Passion. That's where we started from. That's where we want to keep going. We aim to progress, to evolve our products but always faithful to our roots. Ours is a constant endeavour to be as much in step with the times as one step ahead to the rest of the world. Innovation and tradition. Founding them is our mission because we know we have an important history behind us but we also want to write a new, even more incredible one. We have many dreams. One is to leave the most indelible footprint of our passage. What you will discover over the course of 2023, day after day, is the adventure of our new challenge but, it is also our history, which has been able to blend unchanging values with the desire for progress."  Guido Acerbis – CEO Acerbis Italia-
Acerbis Italia will not be alone in pursuing this special achievement. There are three companies that have embraced and shared the spirit of the enterprise: Garmin, Honda, and SKF. How? Find out on the Acerbis website in the section dedicated to the AC50 project Technical Partners. 
And if that's not enough for you, and curiosity drives you on, all you have to do is get on board and cast your eyes as far as imagination can reach.
Acerbis Italia invites you to follow its incredible AC50 journey from a "special observatory"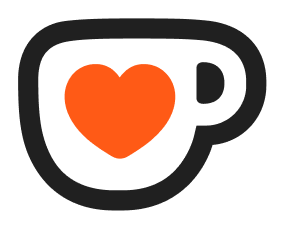 Support MX Vice on Ko-fi